September 7, 2017
Flowers, Food, Community: CTG Season Premiere
Last week, long lines formed to fuel up, including hummingbirds, butterflies and tiny pollinators on my Turk's cap and rain-prompted Oxblood lilies, always a September treat.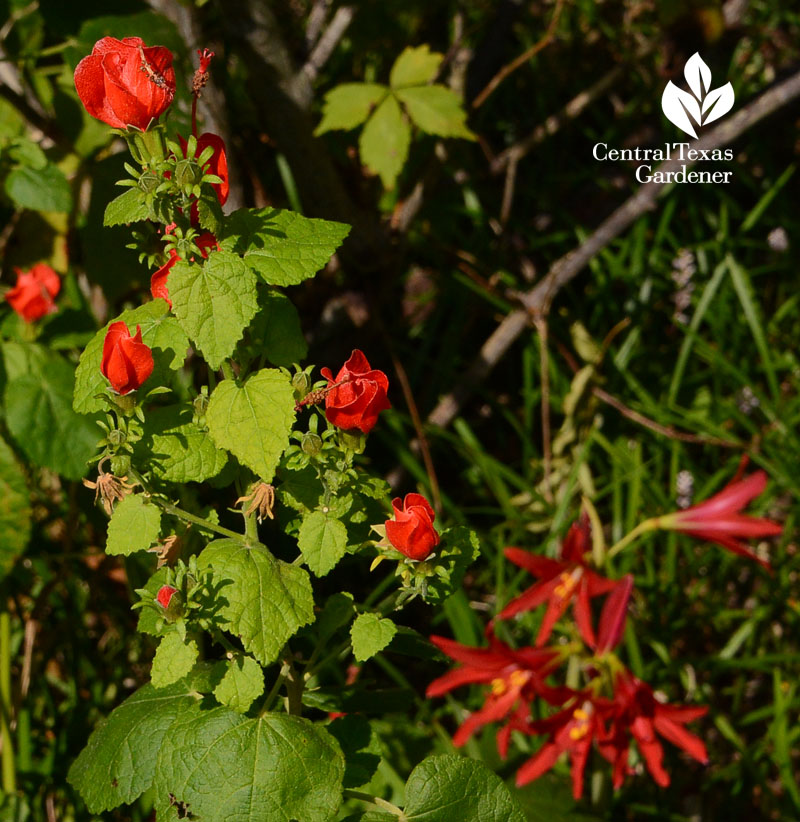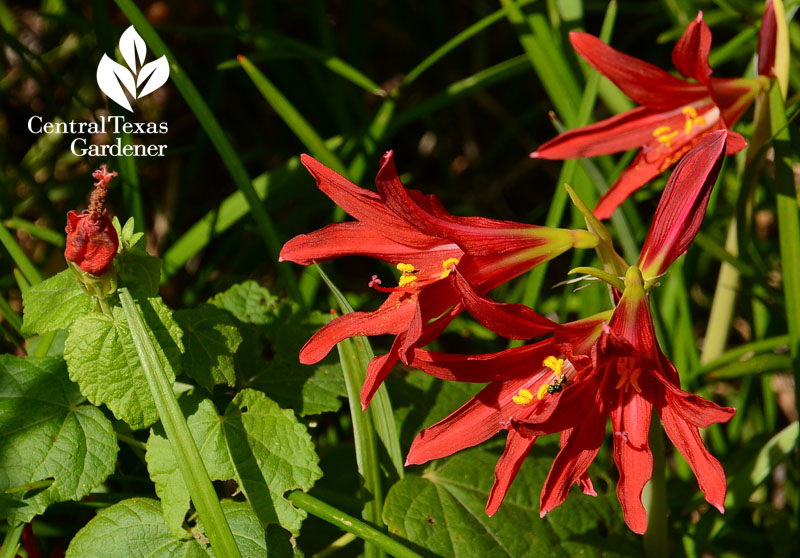 At the Mueller Community Garden, lots of bees harvested Sylvetta arugula, leaving the spicy leaves for the gardener's salads.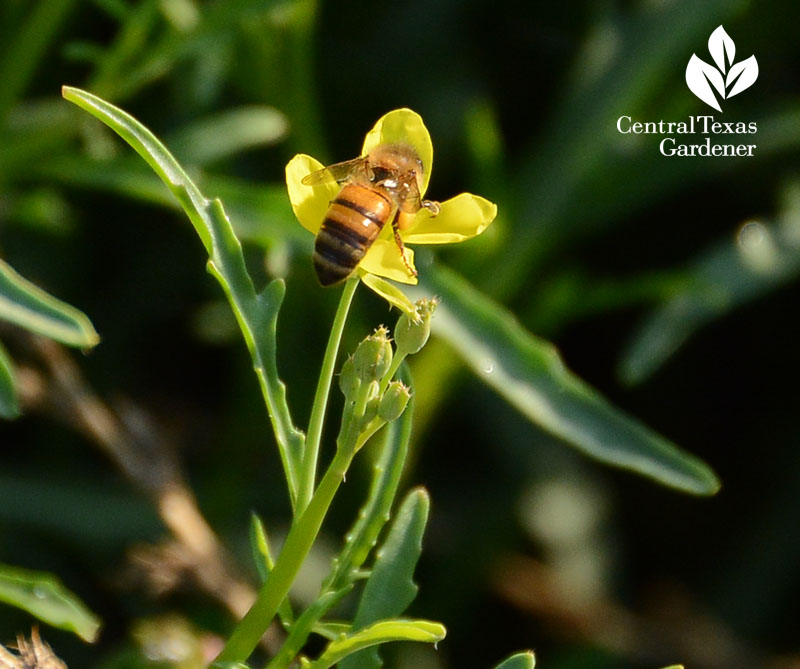 Butterflies and others landed in a raised bed of native frogfruit and aloes.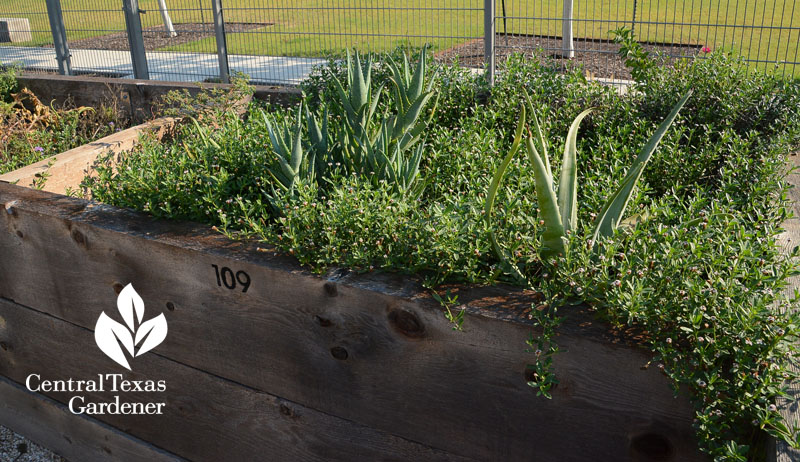 Other pollinators headed to Mueller's rain lilies that popped in a street-side wildflower meadow.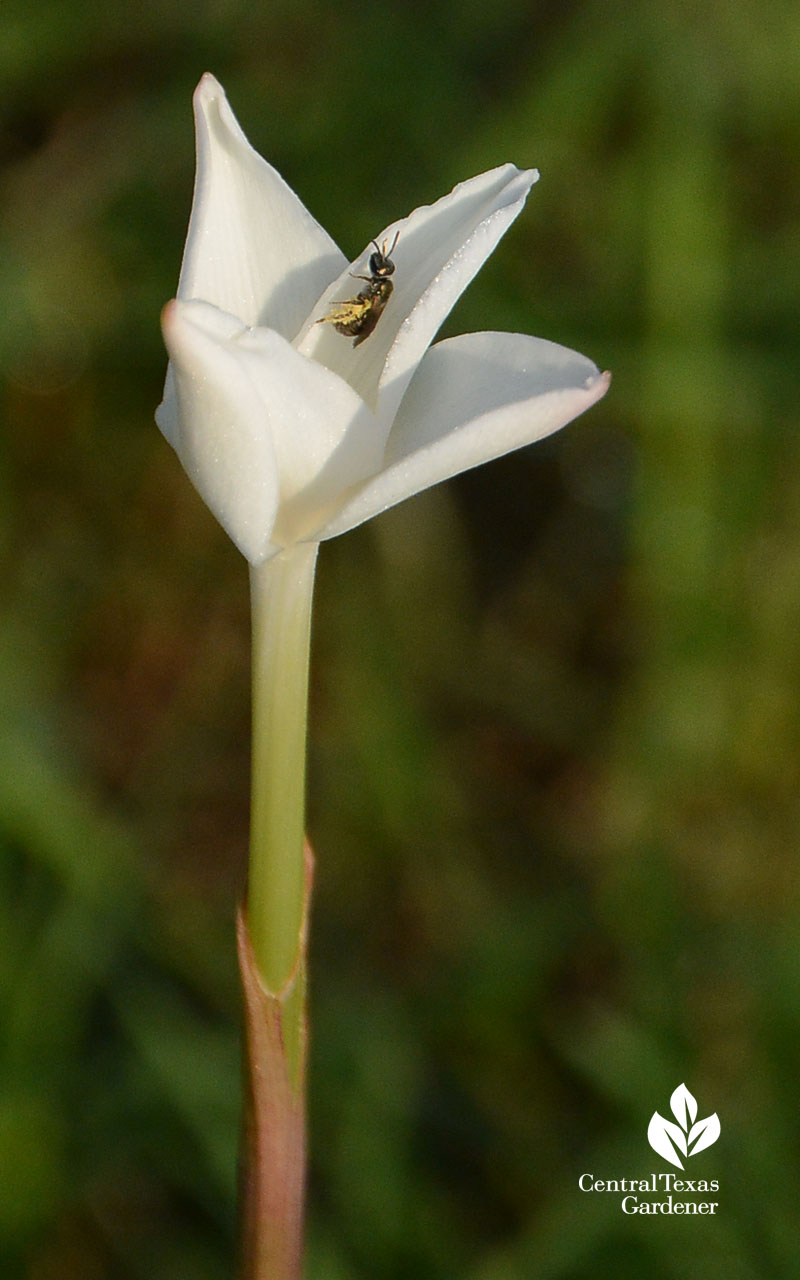 In spring, native wildflowers populate this public food forest strip of young fruit trees.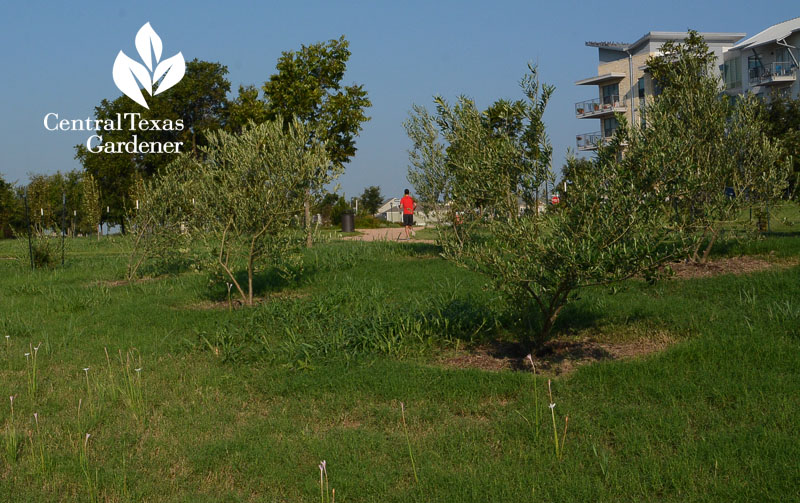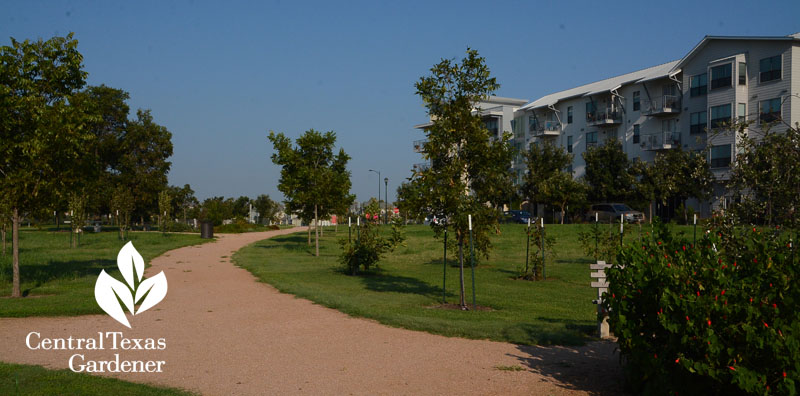 Gardeners are even growing right up front. This okra didn't miss a beat in the 100-degree caravan, much to the bees' delight.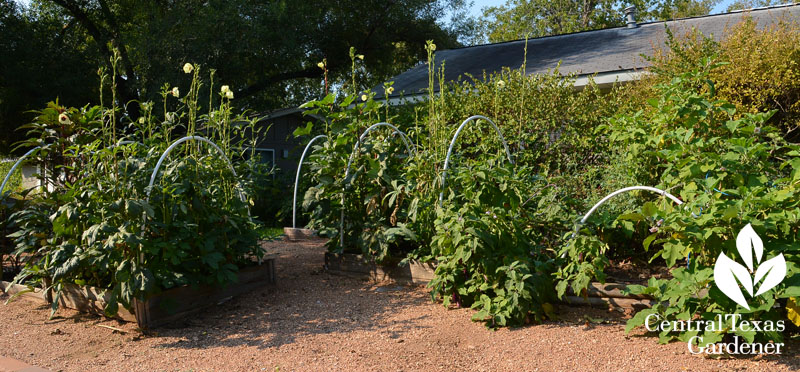 This week we're thrilled to present horticulturist, speaker, and author Brie Arthur, who shares her passion to end food deserts, right at home.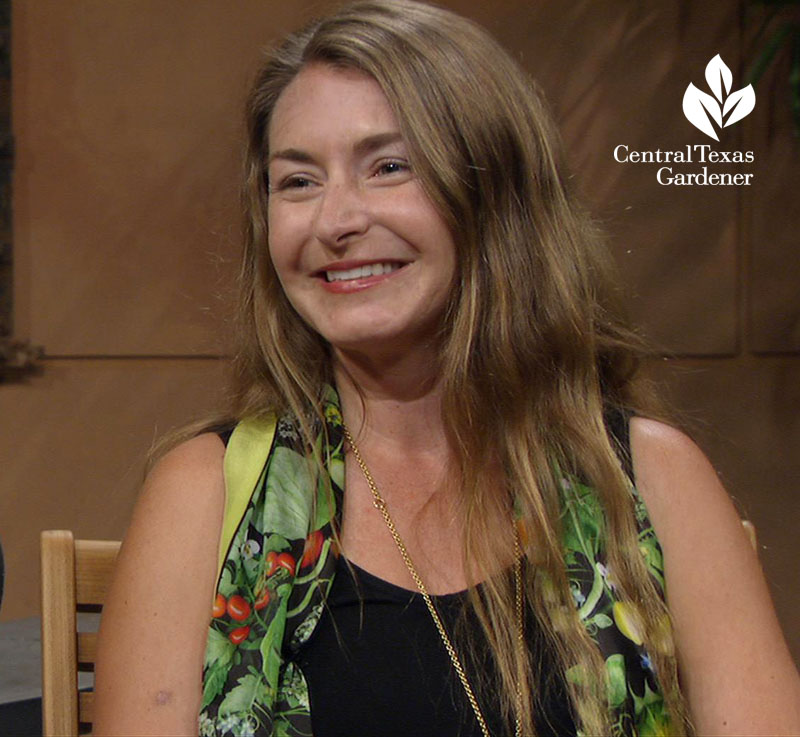 Author of The Foodscape Revolution and the 2017 American Horticulture Society's Emerging Horticulture Professional, Brie and husband David pepper their North Carolina homestead with all kinds of food, including grains right in the front yard!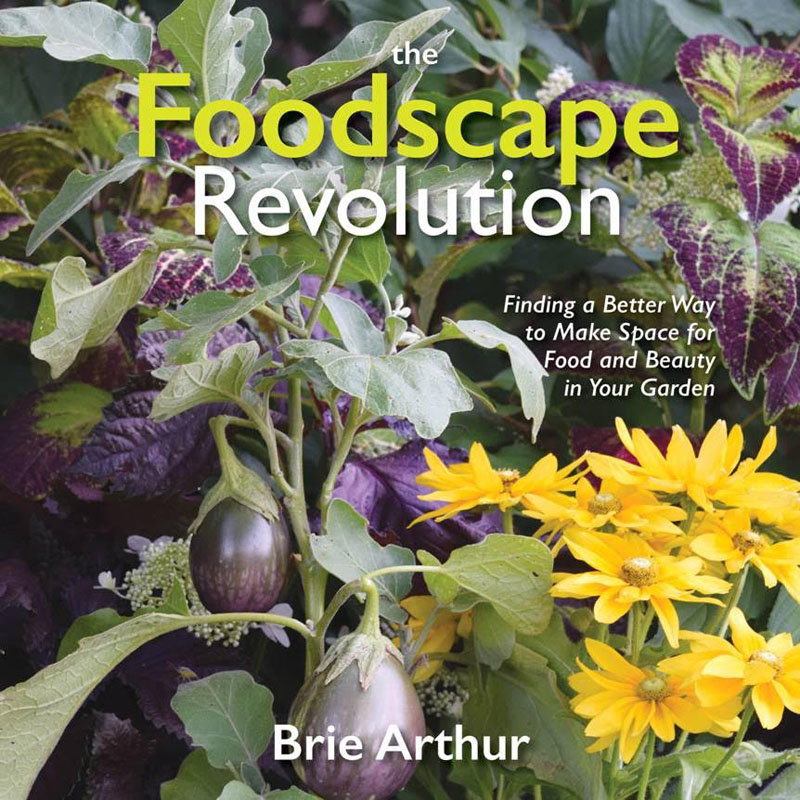 Brie well knows a gardener's pitfalls, especially when starting out. In The Foodscape Revolution, she combines practical, hands-on details with personal stories of trial and error and designs to unite food, flowers, and perennials. Along with planting guides for cool and warm weather crops, get her techniques for threshing wheat and preserving harvests.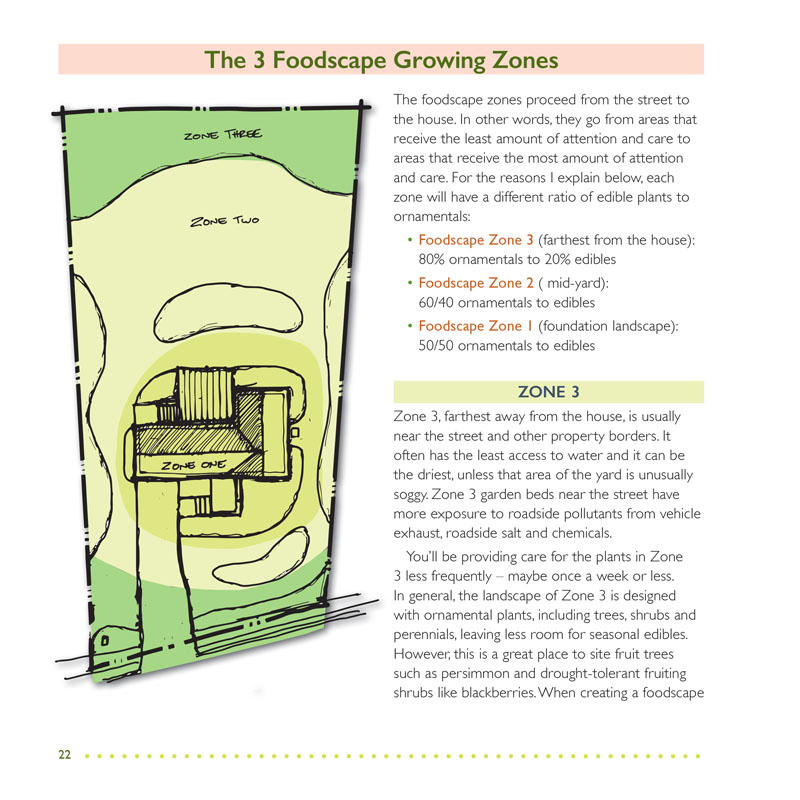 Watch now to catch Brie's revolutionary energy!
Fungal disease can be a problem on our fruit trees during extended periods of humidity or rain. Mo Saiidi's two-year-old Mexican plum tree got a case of peach leaf curl, according to Texas A&M AgriLife fruit specialist Jim Kamas.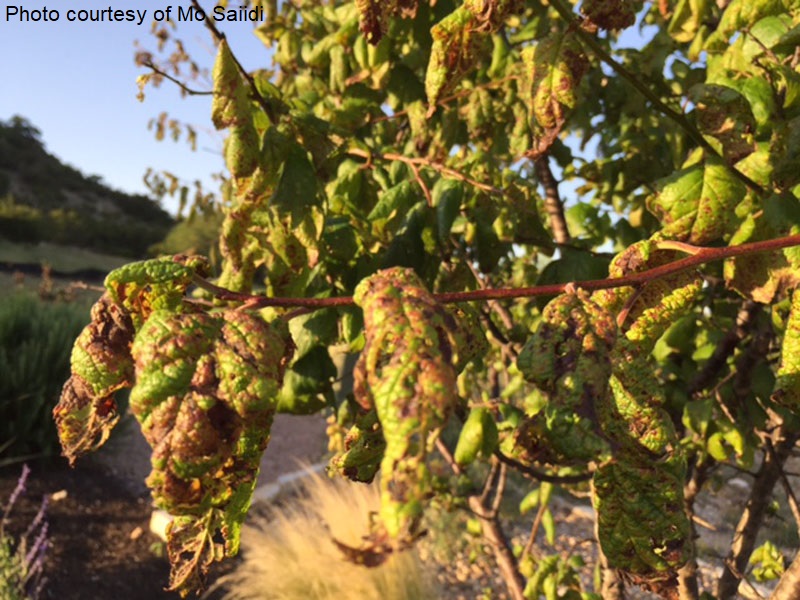 Jim also diagnosed quince rust on George Horn's Kieffer pear tree. Daphne explains what to do.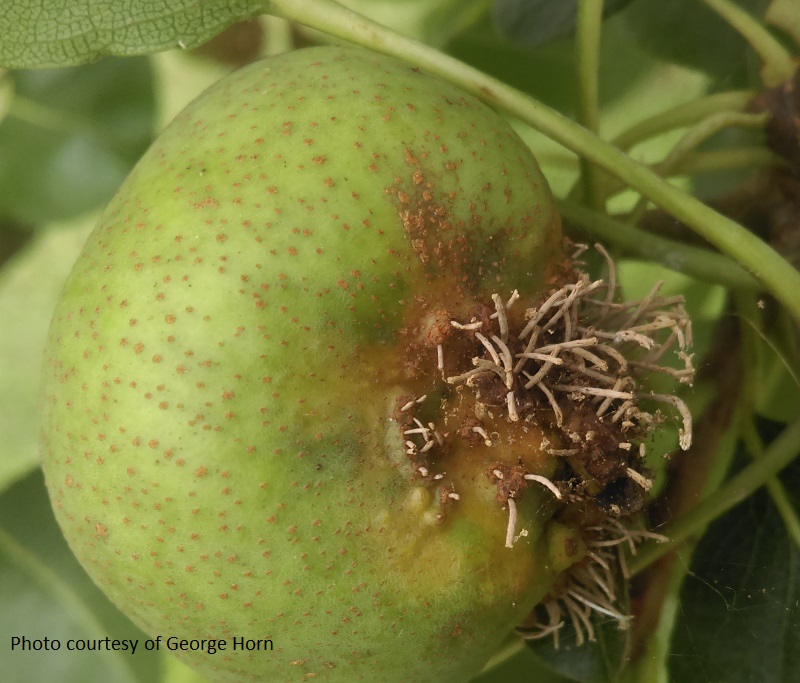 As we head into fall planting, it's time to take stock of our seed collection. For us visually-oriented gardeners, Trisha charms up organizing with hanging ribbons to arrange by flower, food, or succession planting. At a glance, it's so easy to see what goes in this weekend, and what a great project for kids!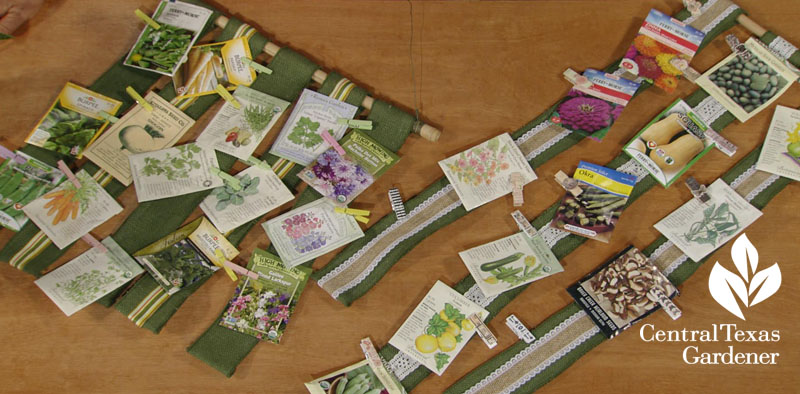 Native perennial Copper Canyon daisy is about to hit full throttle with golden-yellow nickel-sized flowers for pollinators. Its highly scented leaves usually deter deer.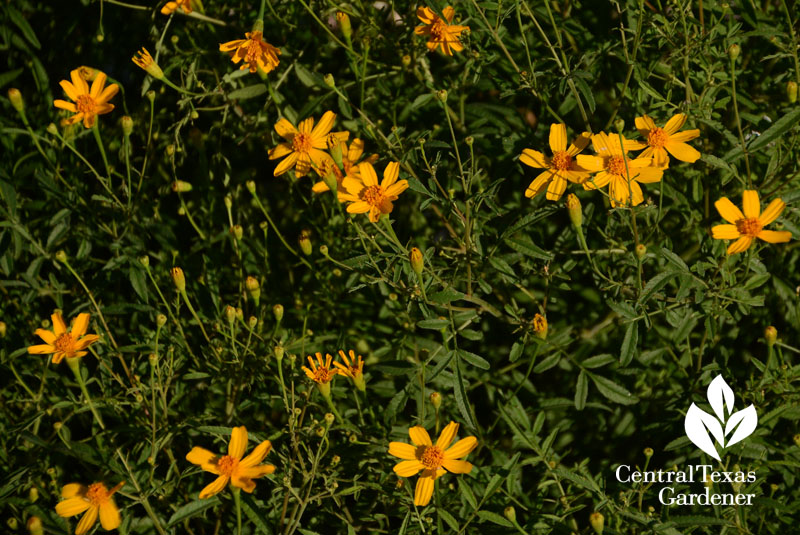 Sometimes it blooms in spring. In this vegetable garden at the St. David's Foundation Community Garden, it attracts pollinators to summer's tomatoes and squash. Its real stage is late summer and fall.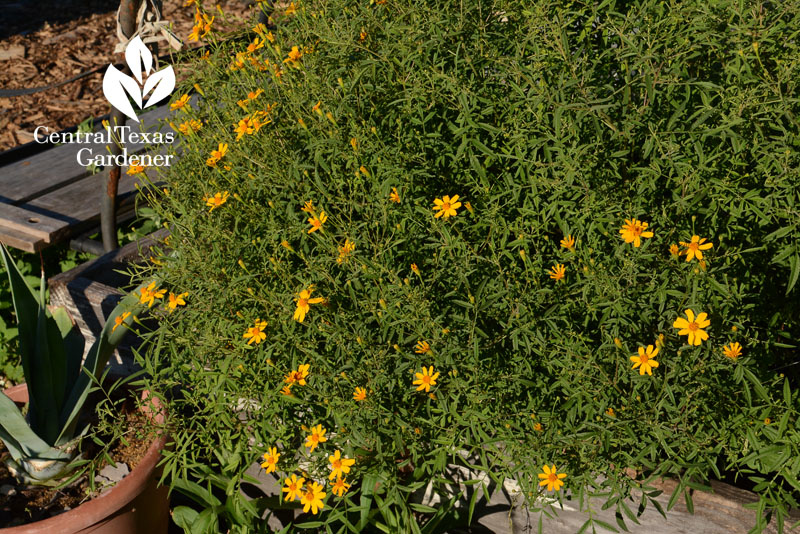 With its desert roots, it loves heat and good drainage, where it boosts a structural design of sotols, agaves, and prickly pear cactus. Find out more on Daphne's Plant of the Week.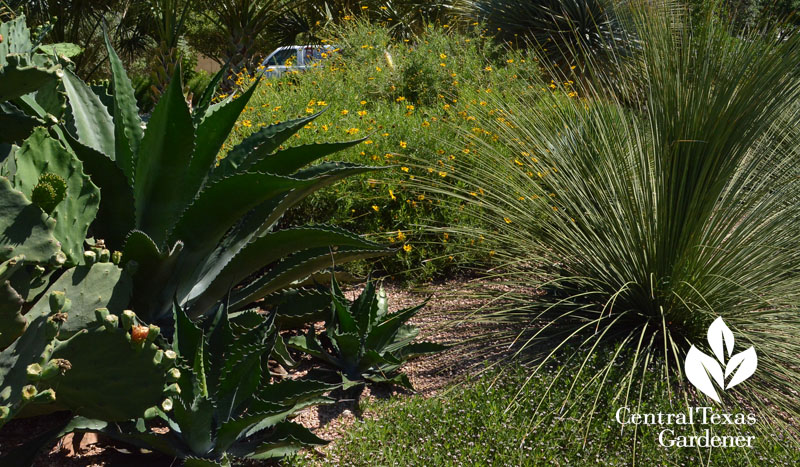 On tour, garden chatter drowns out I-35's usual hubbub in East Austin's Festival Beach Food Forest and Festival Beach Community Garden.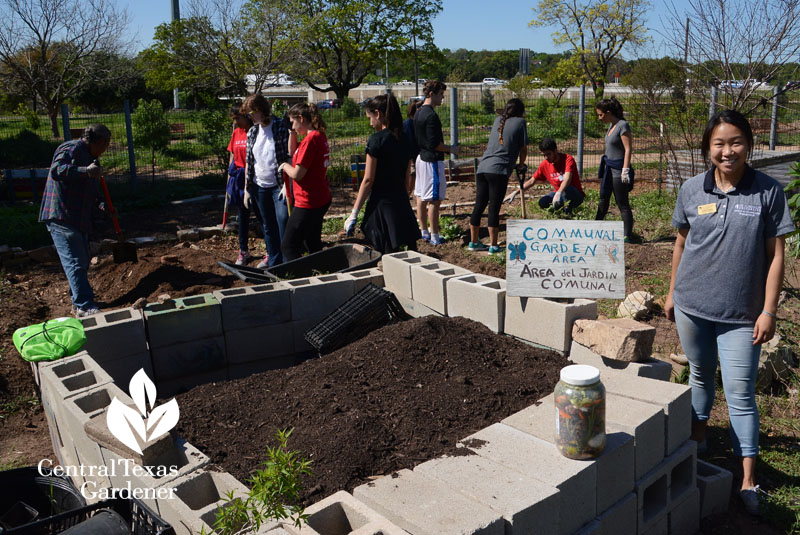 To address the East Austin food desert, community volunteers tend the 7-layer Festival Beach Food Forest on two-thirds an acre of park land, sponsored by Urban Patchwork.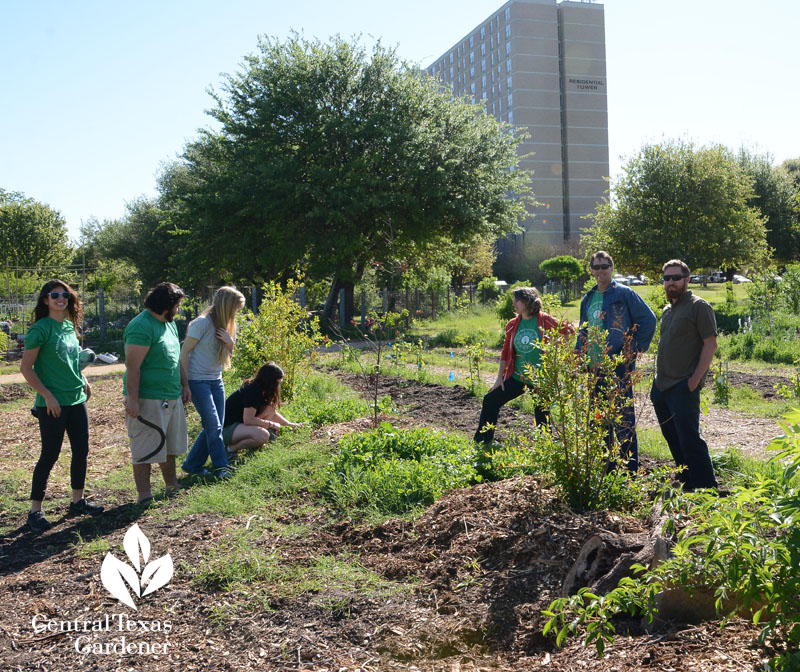 They worked with the City of Austin for a master plan on the eventual 3-acre food forest in the park near Lady Bird Lake. Approved in 2014, its mission is fence-free food for anyone who needs it.
So, what is a food forest? Basically, it's a 7-layer agricultural strategy where plants from trees to groundcovers support each other. Volunteers dug out Bermuda grass—an ongoing process—and excavated soil to build berms and swales, nourished with compost.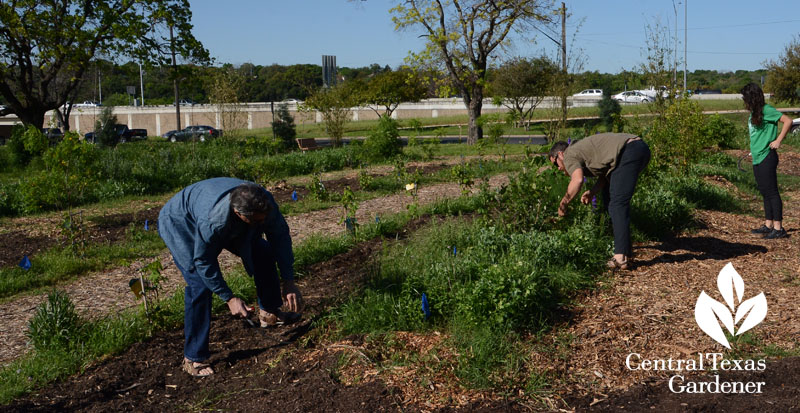 Cover crops like Austrian peas provide seasonal nitrogen.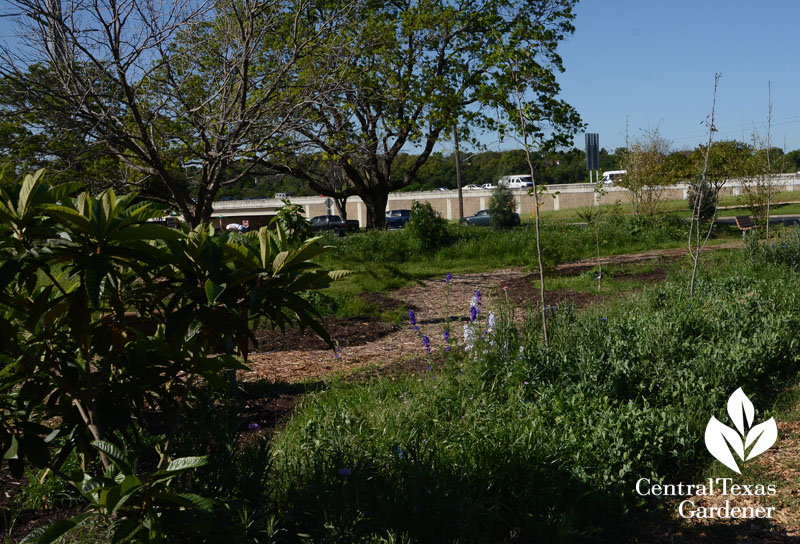 On groundbreaking in 2015, volunteers planted over 100 trees with grants from TreeFolks, American Forests and many others. Elderberry joins countless varieties of fruit trees, blackberries, and edible perennials.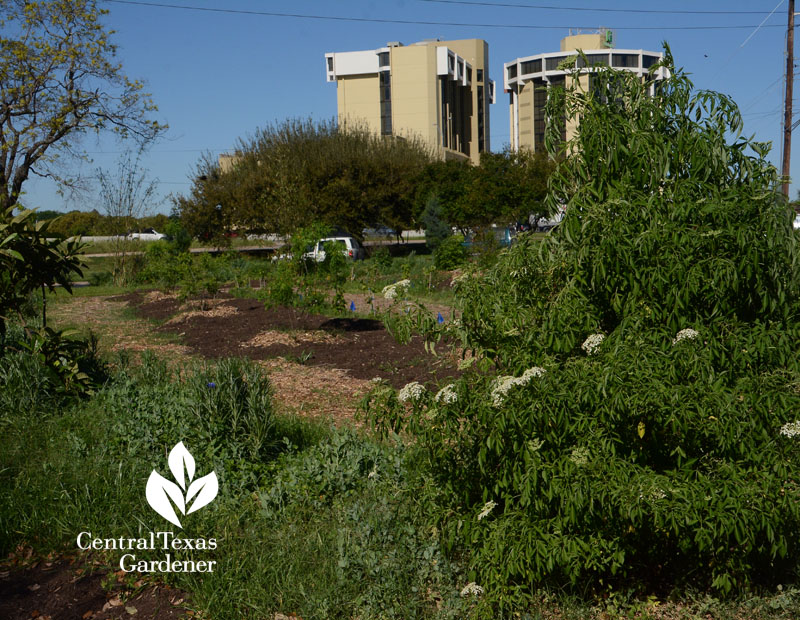 In 2016, volunteers planted 1000 understory plants and herbaceous layers of herbs and native perennials using permaculture techniques to control rainfall.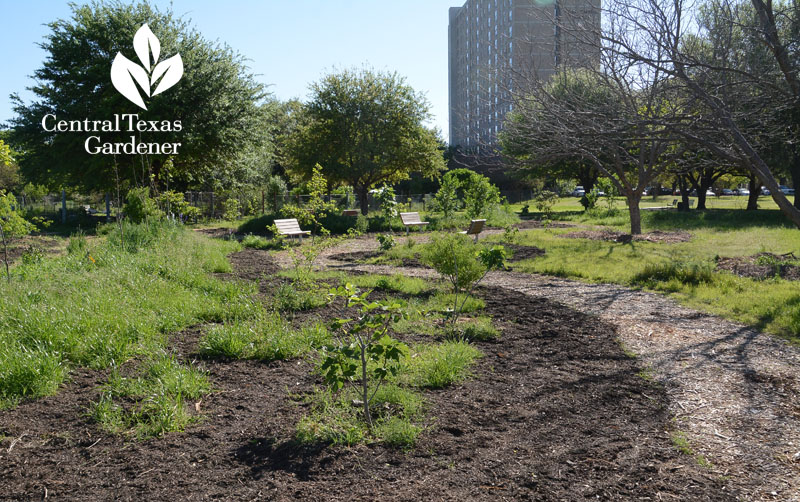 With a City of Austin grant, they installed an ADA accessible path from the Rebekah Baines Johnson Center, independent living for seniors. On taping day, we saw so many come out to stroll around, even with canes and wheelchairs.
On the other side of the fence at the Festival Beach Community Garden, volunteer site manager Julio Perez helps maintain the grounds and teach new gardeners.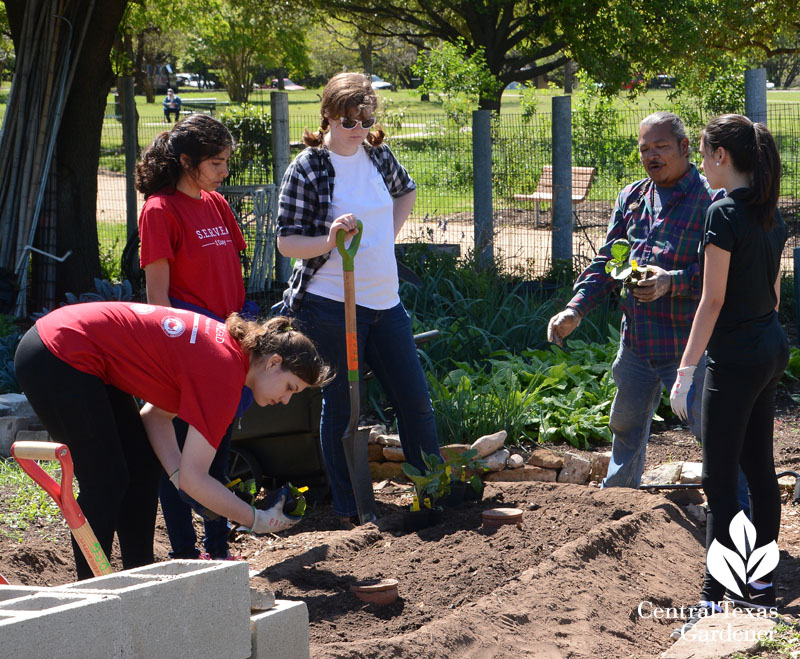 Neighborhood resident and Leadership Council volunteer Alexandra Castaneda signed on a few years ago, since her yard is shady. Also, with all the changes in the neighborhood, she wanted to meet people outside her circle.


Sponsored by the Sustainable Food Center and Urban Patchwork, for $50 a year, gardeners from any part of town can sign on.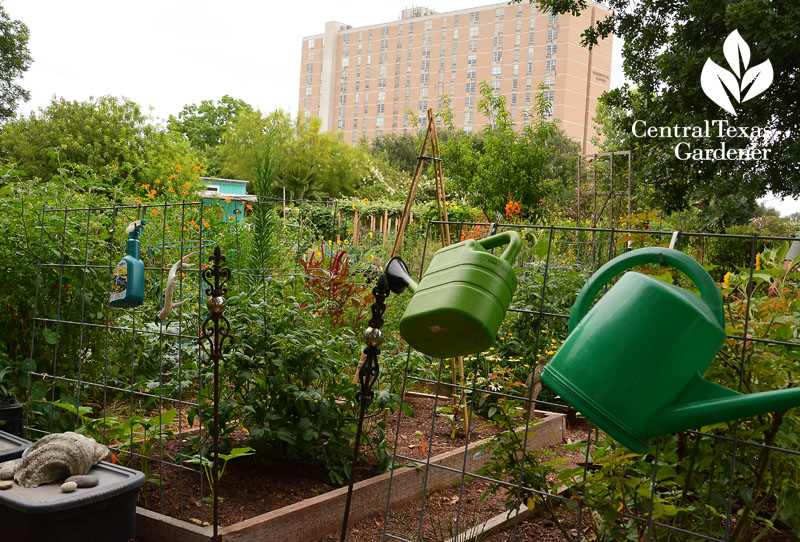 In the public areas and gardener plots, flowers abound to attract pollinators to crops.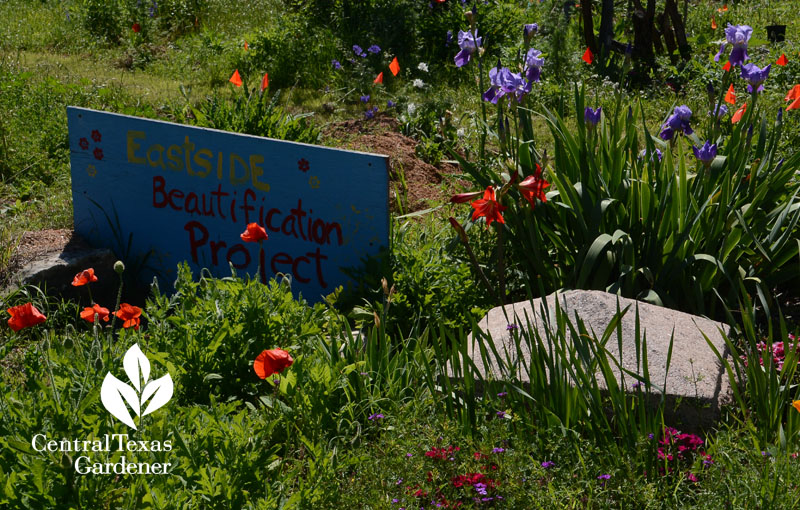 Spring-flowering borage attracts a crowd of ladybugs and bees.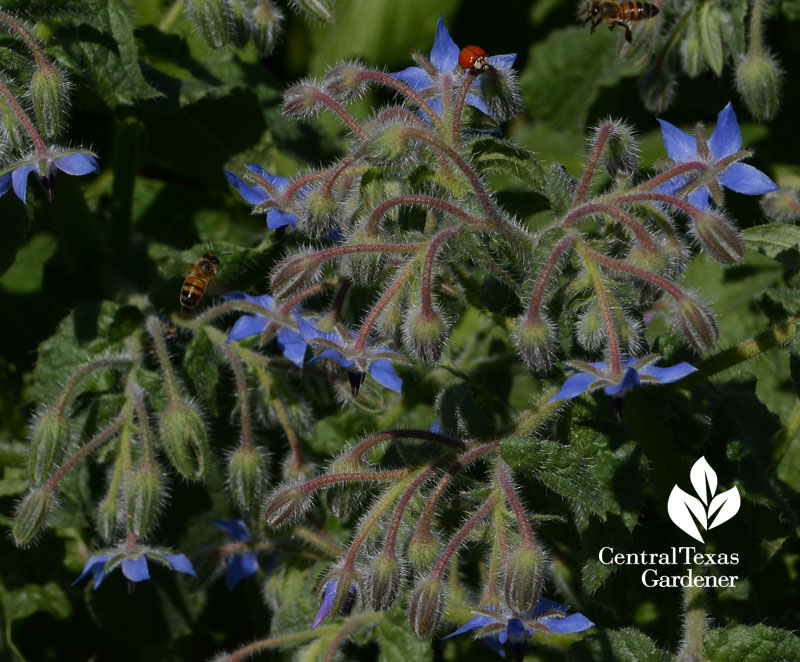 Communal gardens contribute fresh, organic food to the Rebekah Baines Johnson residential tower. Farah Rivera, founder of Serafina that helps feed seniors and handicapped people, takes charge of the RBJ food pantry.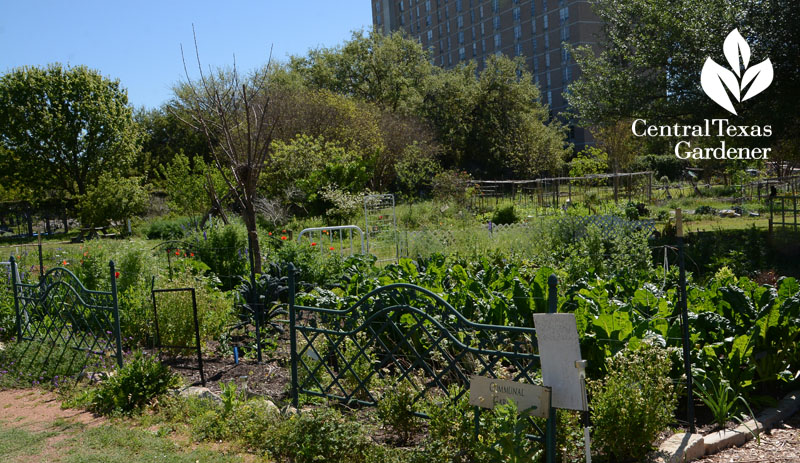 From the beginning, they've partnered with the Multicultural Refugee Center, where cultures, seeds, and growing tips unite.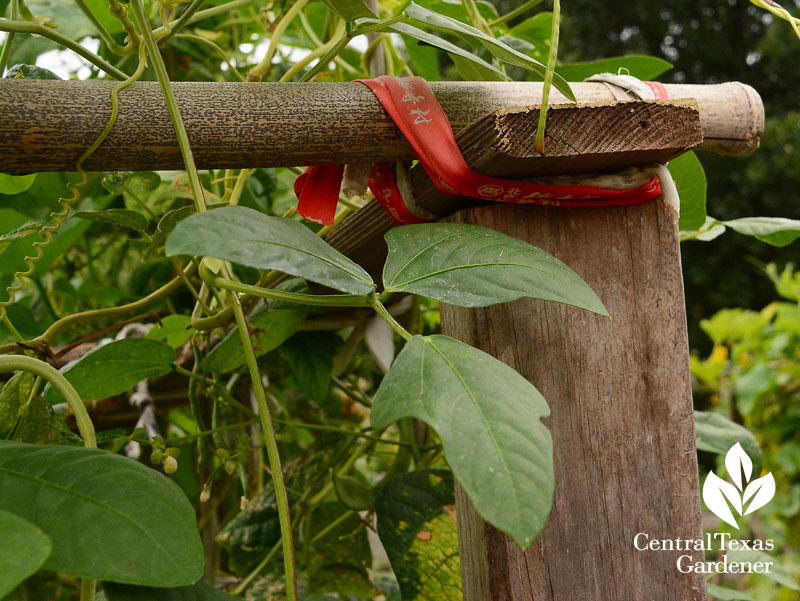 Asian long beans.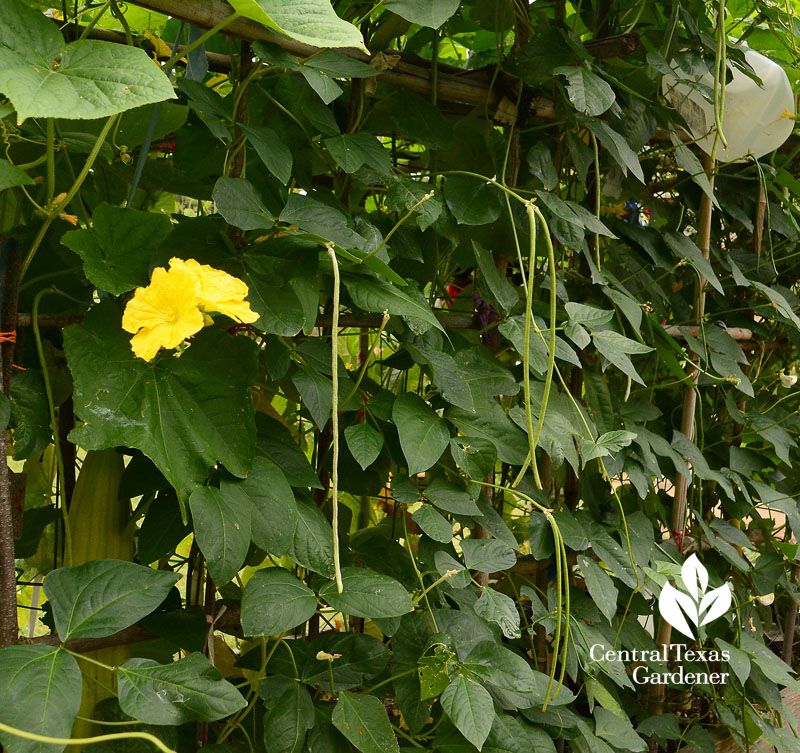 Julio learned that young luffa gourds are edible!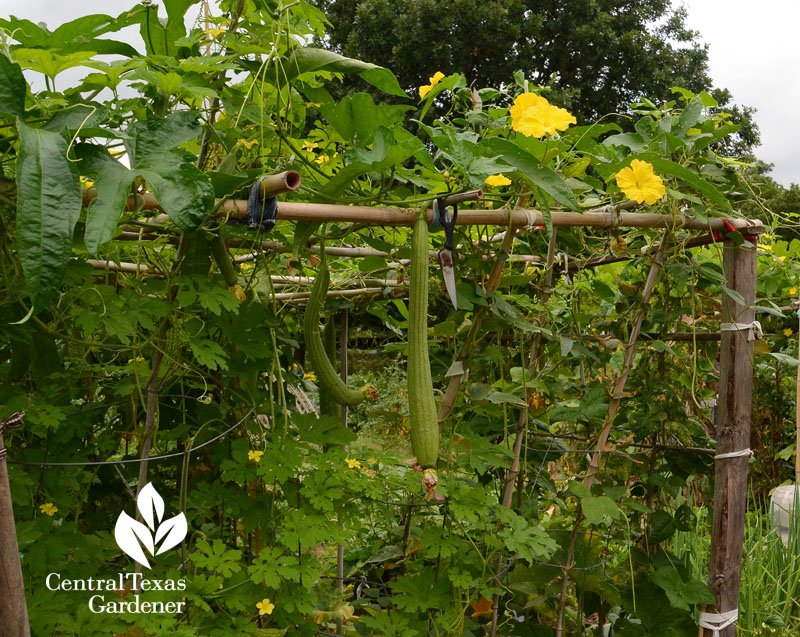 They also partner with AARP to retrain for jobs.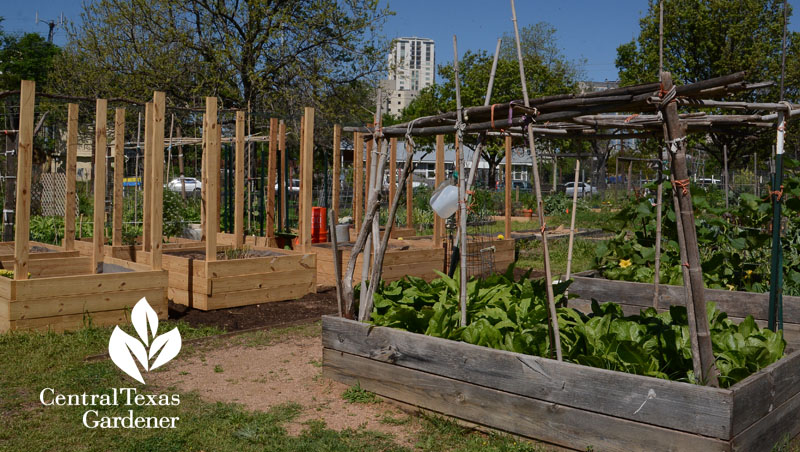 Community volunteers are always welcome, like students from St. Edward's University 1 Day projects, who connect to seasonal food and how it grows.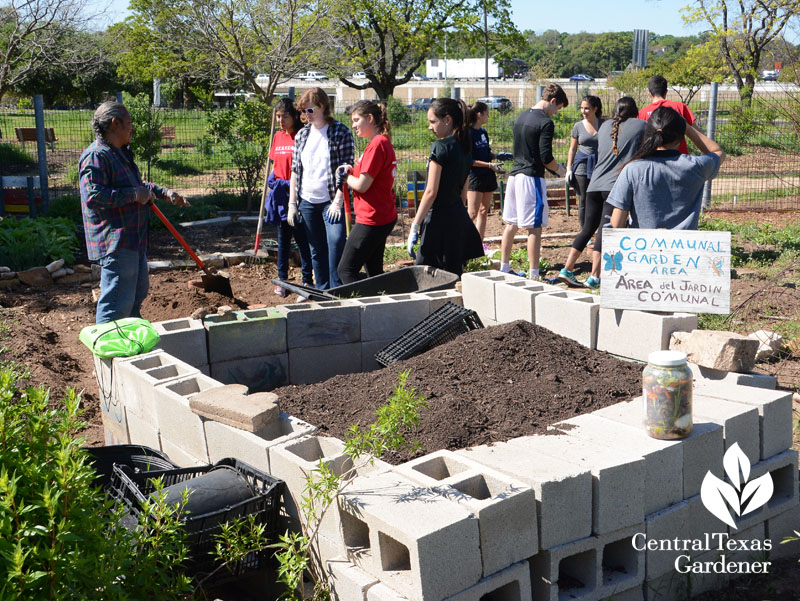 Find out how to volunteer or rent a plot at the Festival Beach Community Garden.
Find out how to volunteer with the Festival Beach Food Forest.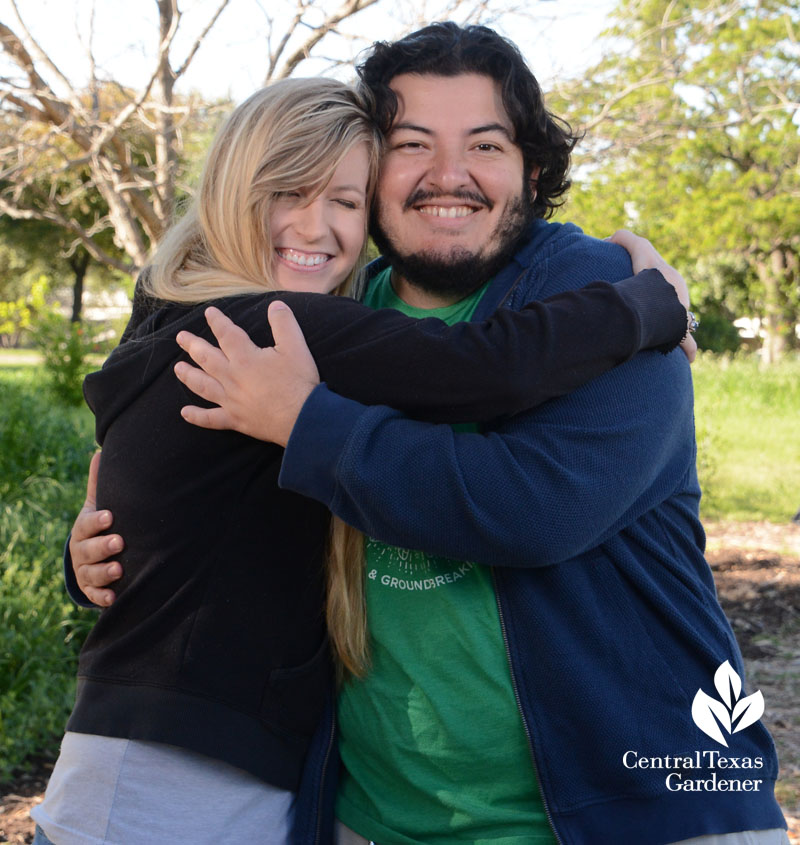 And watch now for the whole delicious story!
Thanks for stopping by! See you next week, Linda
Comments