May 10, 2018
Take the Zero out of Xeriscape!
"Xeriscape" does not mean "zero-scape!" Simply, it's designing with water-thrifty plants and water-conserving techniques, whatever your style. And, yes, you can have lawn, too: just mow high and don't pamper with lots of fertilizer and water.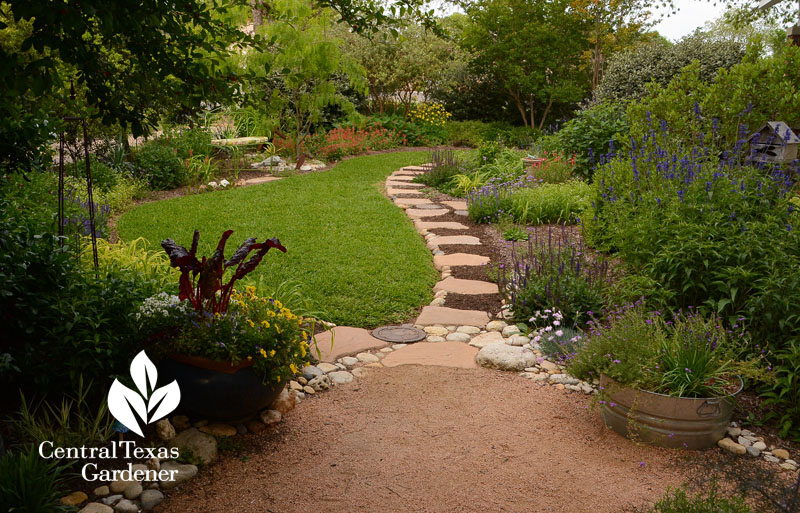 Call responsible gardening whatever you like (including Earth Kind), but one important aspect is nurturing our diminishing bird and pollinator populations and all the companion creatures like toads and lizards.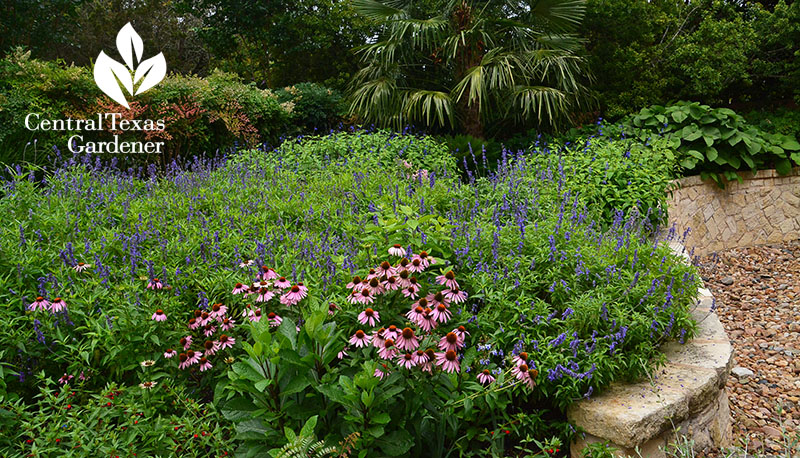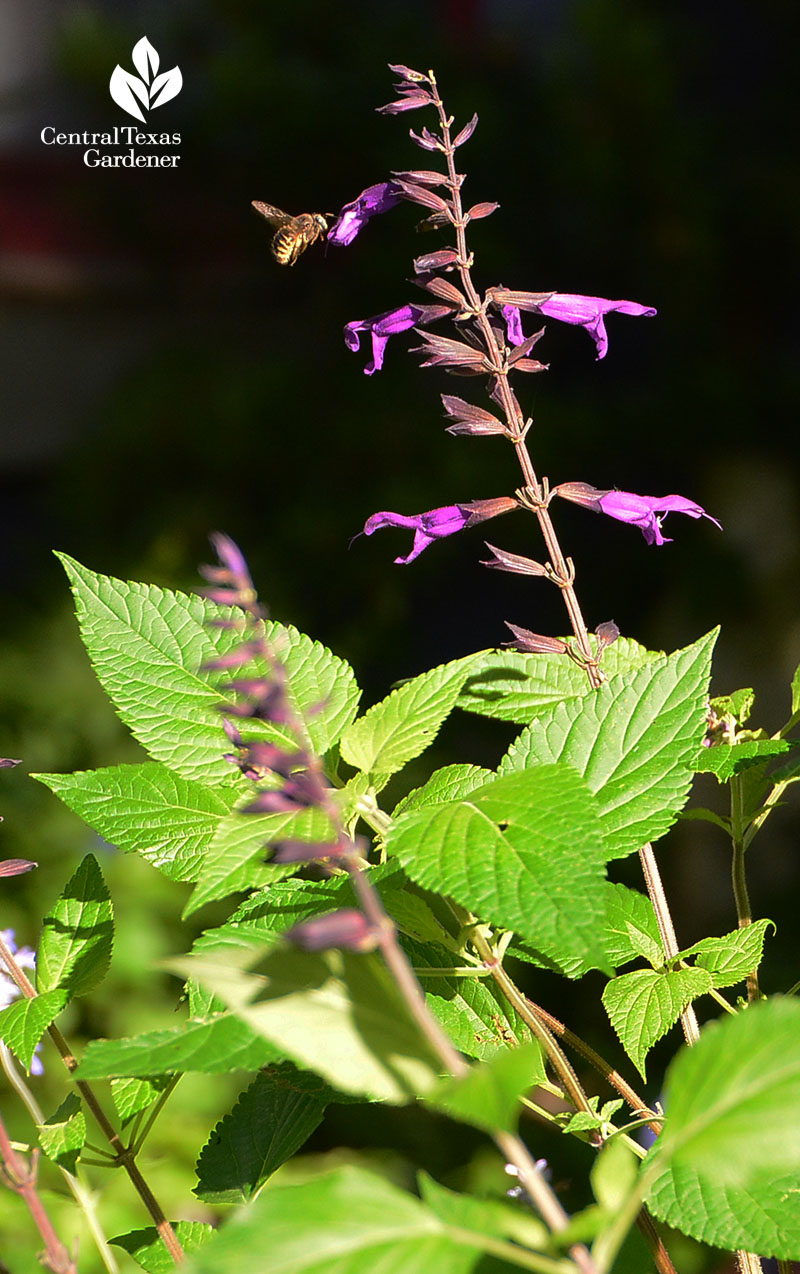 On rocky areas, perennial pollinator-beloved copper canyon daisy beautifully companions against silvery agaves and cascading nolinas.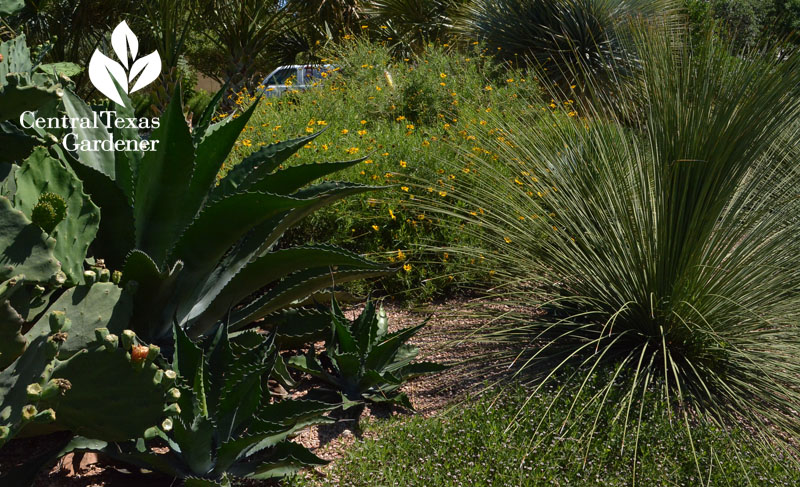 Not only do we love native wildflowers in all seasons, pollinators do, too! Grasses structure up our designs while providing habitat. The Lady Bird Johnson Wildflower Center demonstrates big picture ideas to adapt at home.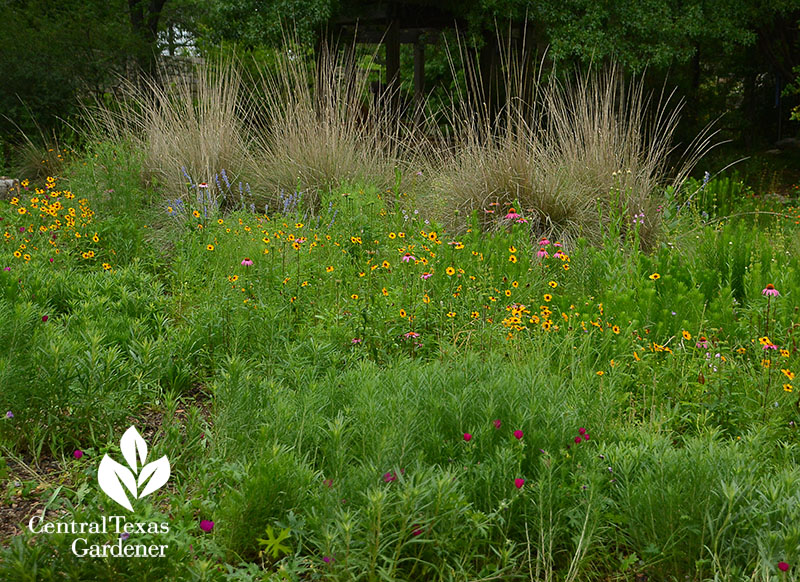 Directing and containing rainwater is part of the equation, too, from rain gardens to dry creek beds.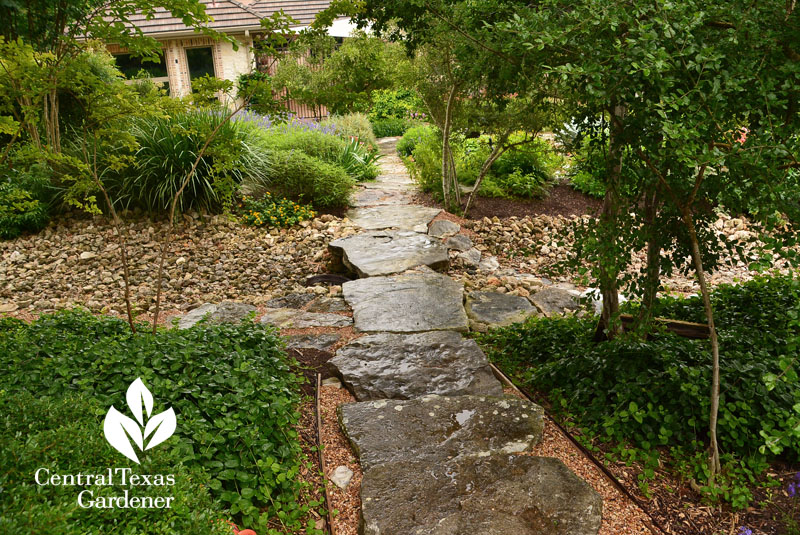 Rainwater collection turns precious drops into a welcome asset rather than a flooding concern.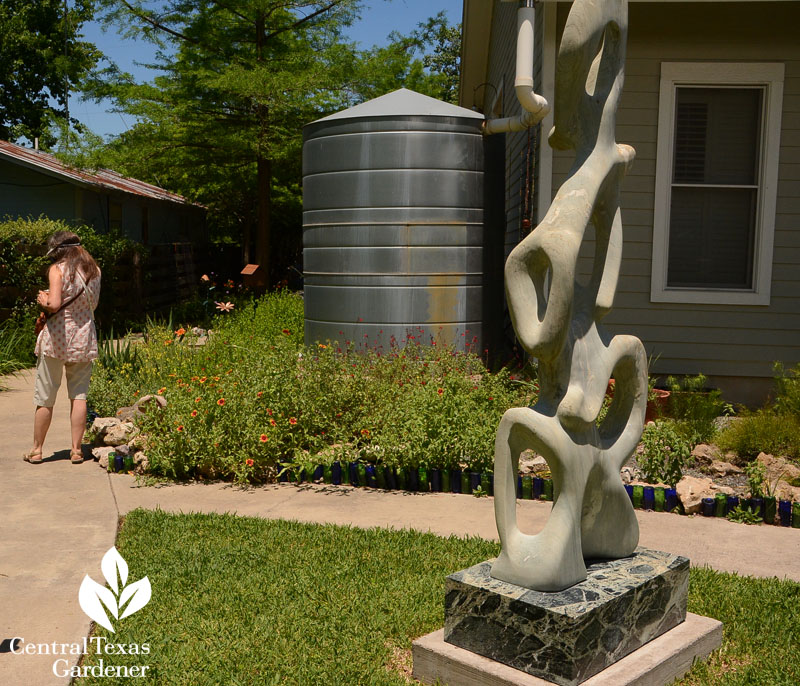 This week, Dick Peterson, rainwater harvesting consultant and member of the Garden Club of Austin, hits the basic tips to grow green.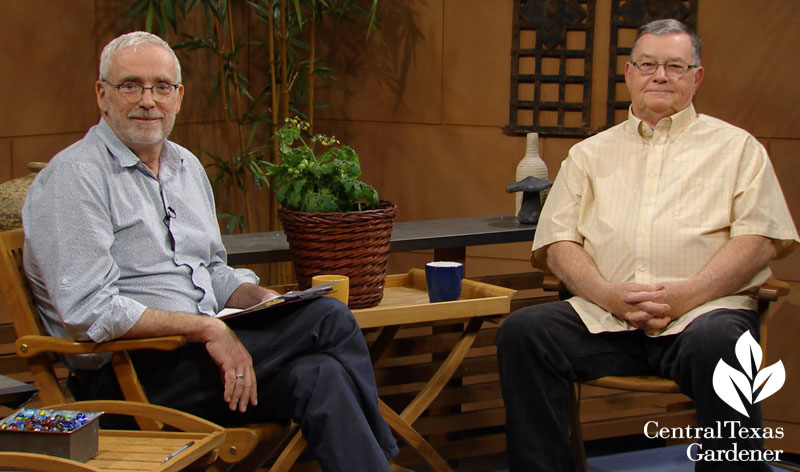 I've known Dick (and he's been part of CTG) since he was president of the former Xeriscape Club of Austin. After that, he headed the first Xeriscape program for the City of Austin. Now, it's called Grow Green, where online you can get resources from plant lists to garden problem solvers.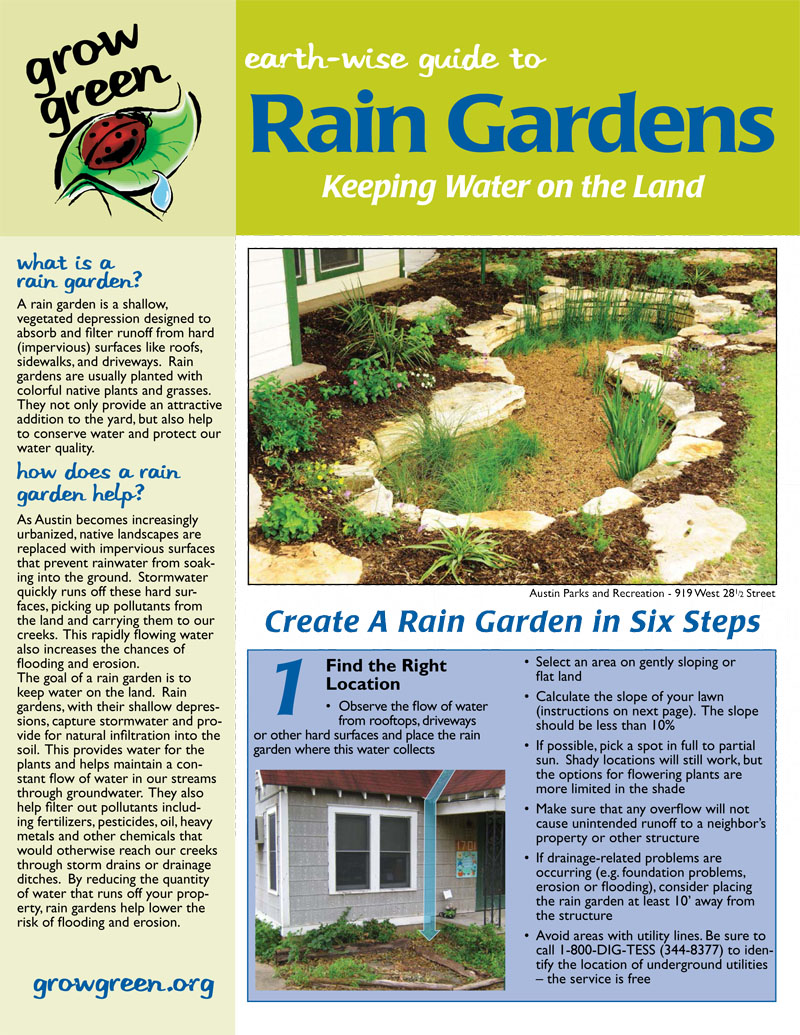 At Zilker Botanical Garden, visit the Grow Green gardens to get ideas for shade and sun.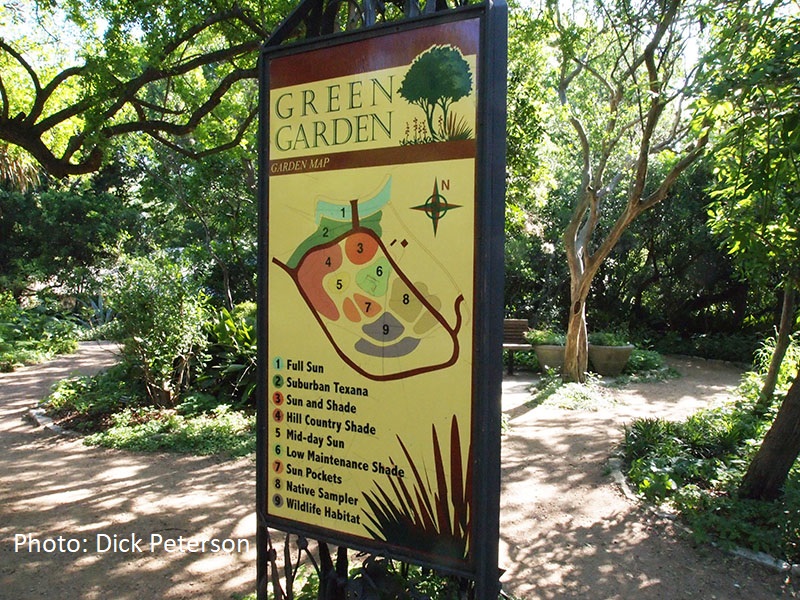 And heads up on The Garden Club of Austin's 61st annual Plant Show & Sale on June 2 & 3 at Zilker Botanical! Not only can you pick up great plants, you can pick up advice from hands-on gardeners to get you growing wisely!
And maybe you can snag their featured plant, 'Red Robin' tomato, an energetic performer that stays small!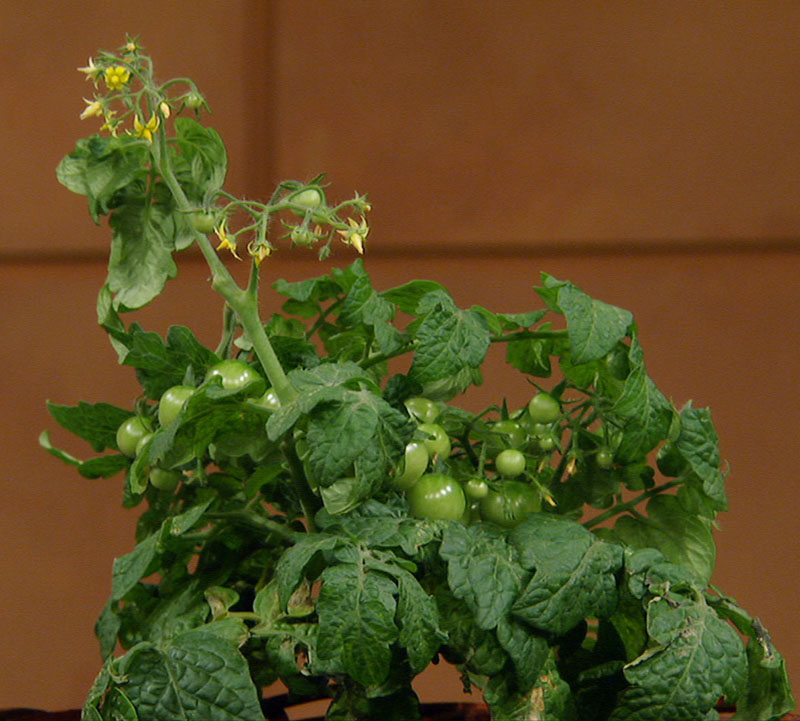 Globe amaranth is a drought-tough heat-loving annual that's sure to bring you lots of butterflies.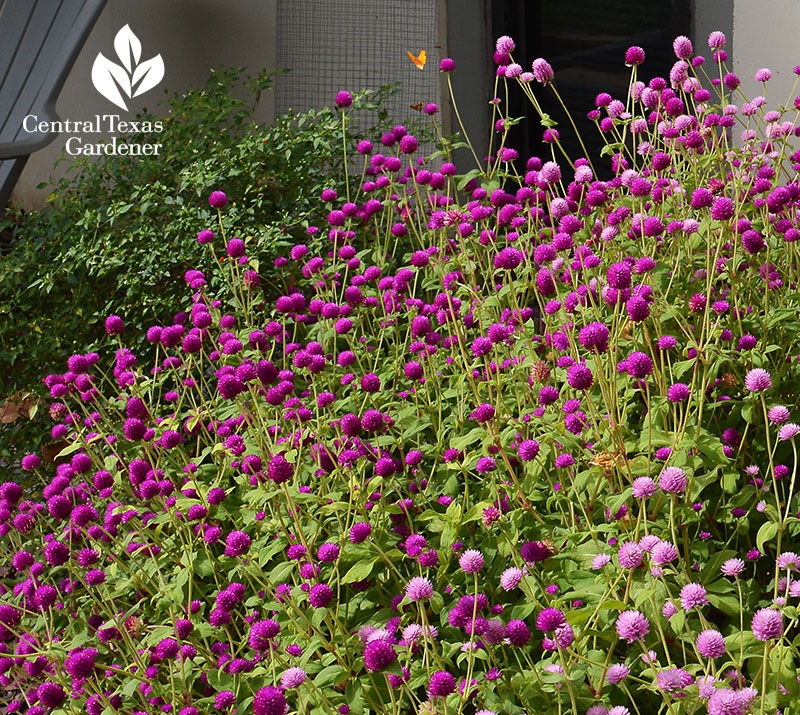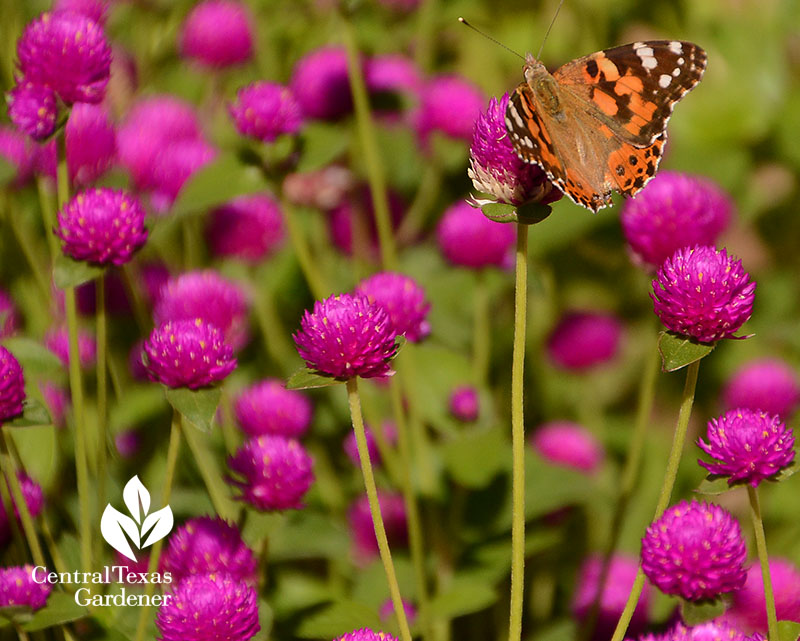 There are many varieties, from size to color, so snag the nursery transplants or seeds you like.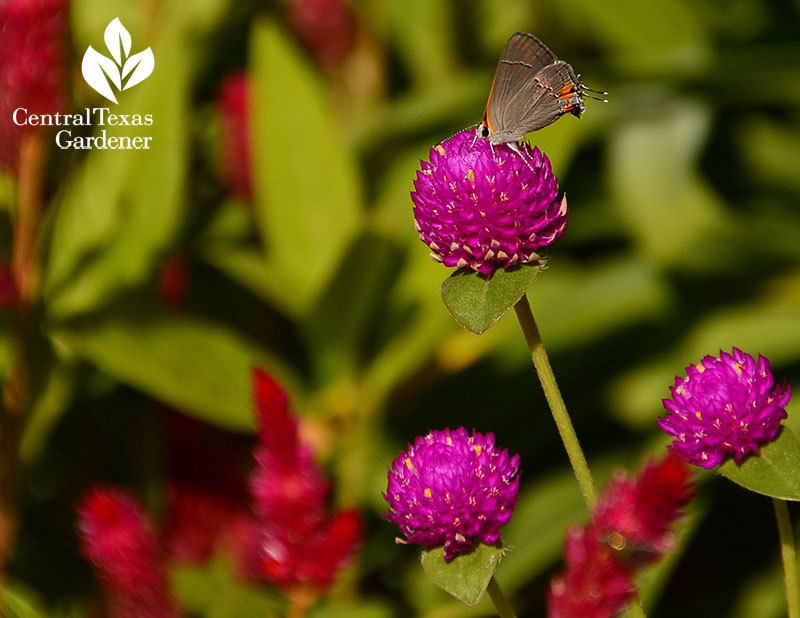 Globe amaranths make great cut flowers and to dry for wreaths and arrangements. Or, just save the seeds for next year when the globes dry up. Get Daphne's tip to grow globe amaranths.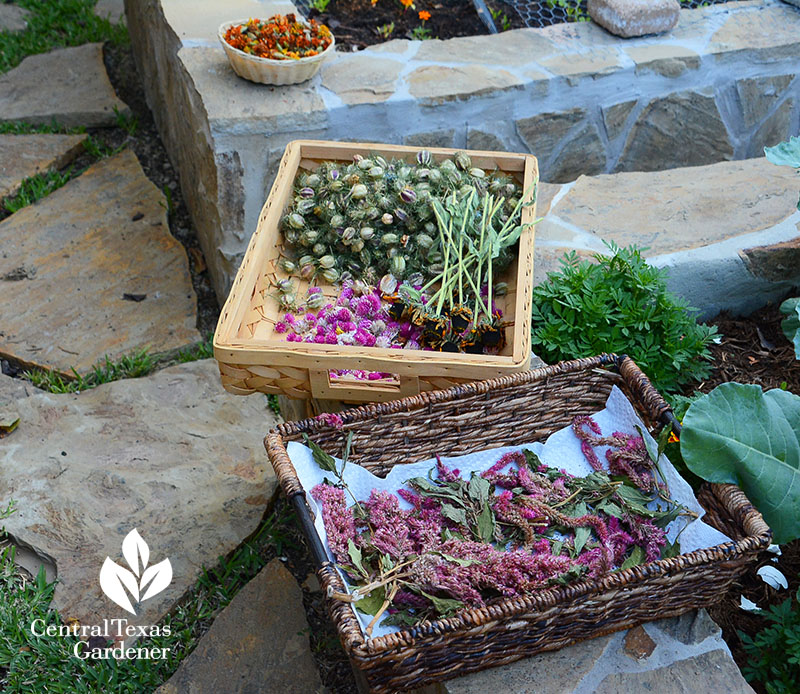 Fragrant foliage is just as wonderful as perfumed flowers. Gather some scented geraniums (Pelargonium) nearby to rub a soft leaf for a whiff of chocolate mint, lemon, rose, and over 200 scents. Peppy Herb n' Cowgirl Ann McCormick explains how to grow scented geraniums and why they're not a mosquito repellent!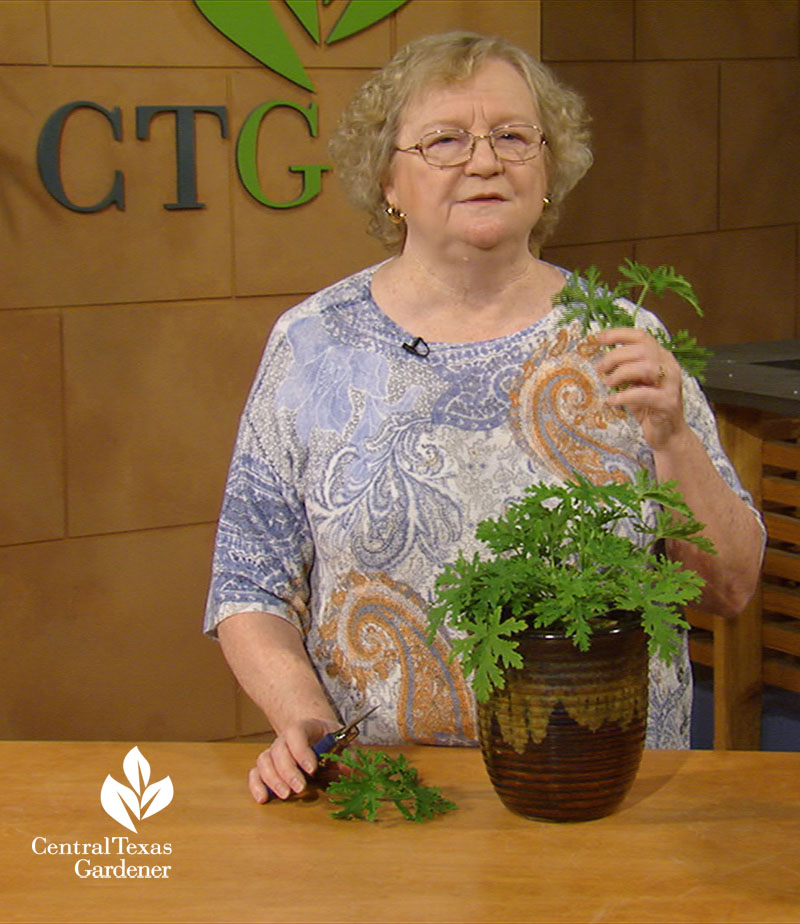 For drought-tough gardens that definitely are not "zero-scape," check out her collaborative blog,
Southwest Gardening: Fun with Plants in a Dry Climate.
So, have you ever tried growing an orange tree from seed? That's what Regina DosReis did when a friend gave her some seeds a few years ago.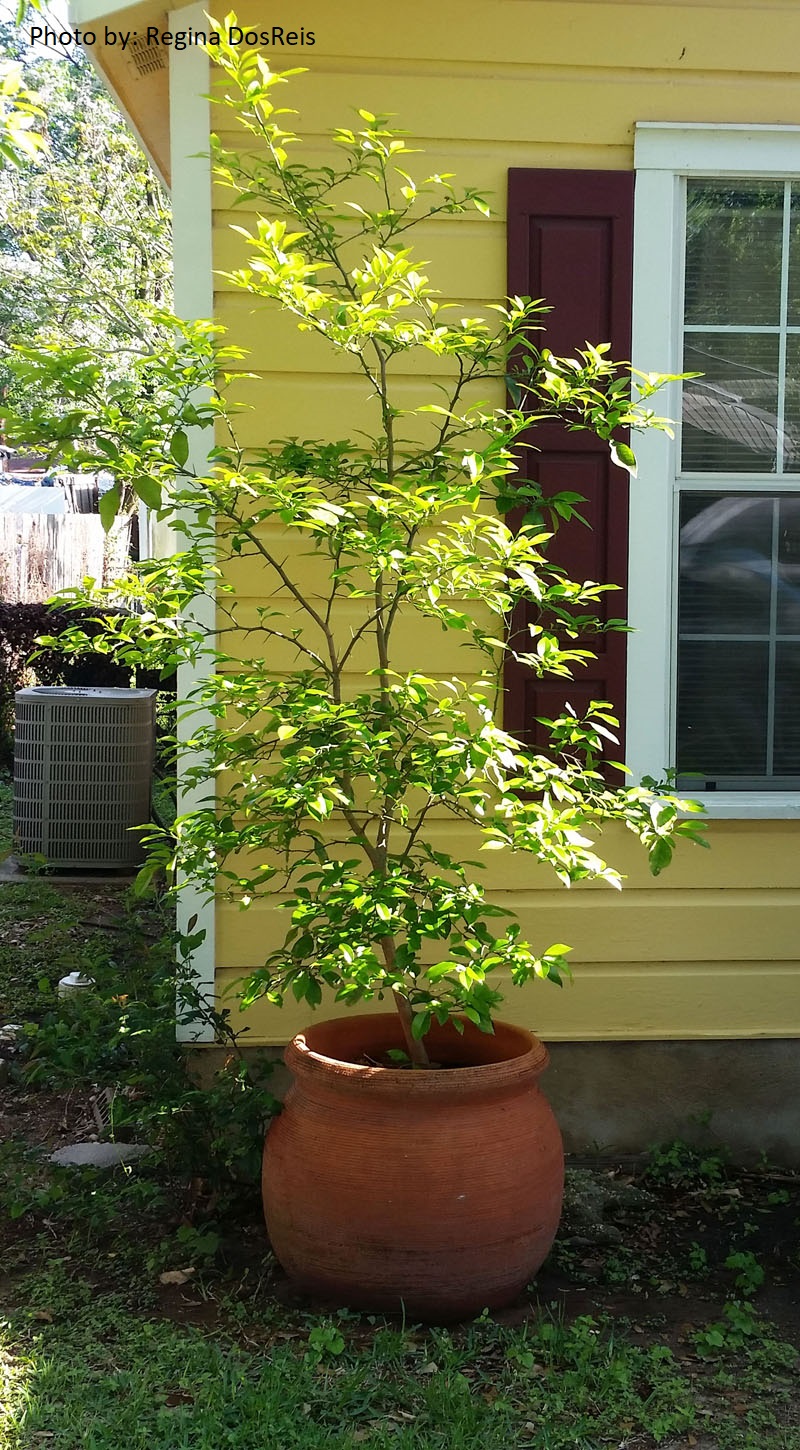 But, the container tree has never bloomed or flowered. What should she do? We reached out to AgriLife Extension fruit specialist Monte Nesbitt for his analysis. Get Daphne's answer.
Wow, listen up! I was scared to pieces but so honored when designer Leah Churner invited me to chat on her new Hothouse podcast. We really had a blast talking about myths & misconceptions and my trials and tribulations figuring things out to help you!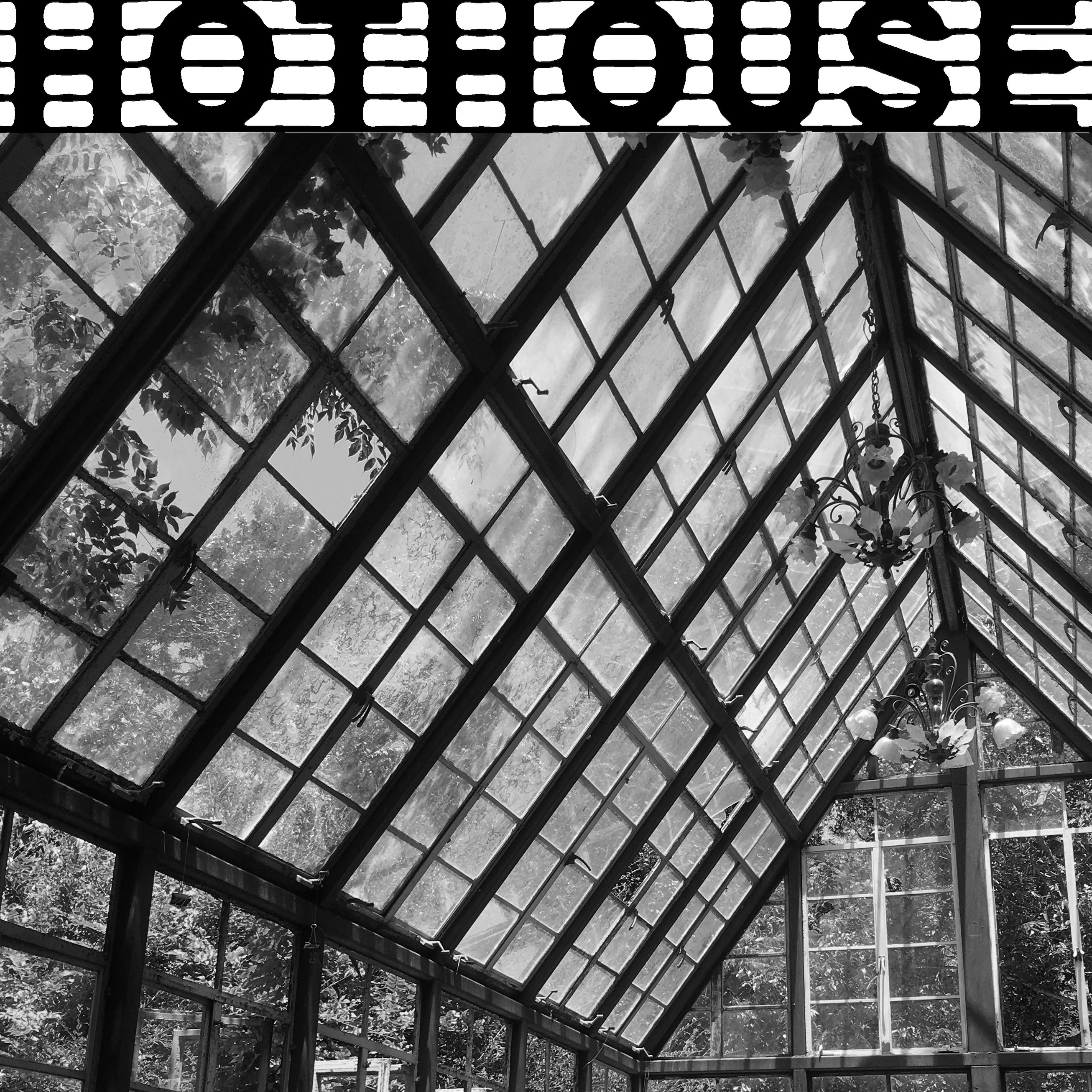 Read all about it and listen here!
Oh, and check out Leah's cute balcony garden on CTG, plant rehab when things get out of hand, and her design work in a revitalized habitat of art and wildlife.
On tour, at the Williamson County Master Gardeners' demonstration gardens, there's no "zero" here!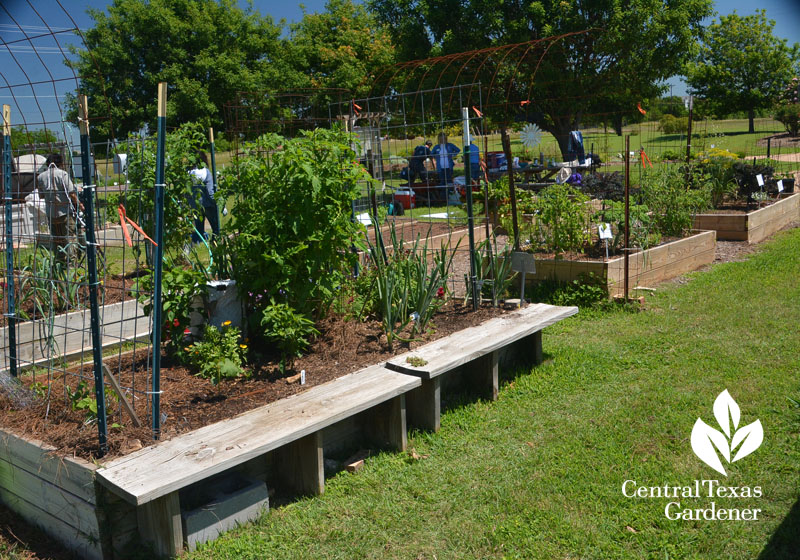 See how they control flooding water to grow food, herbs, and native plants that withstand rigorous conditions with Earth Kind techniques.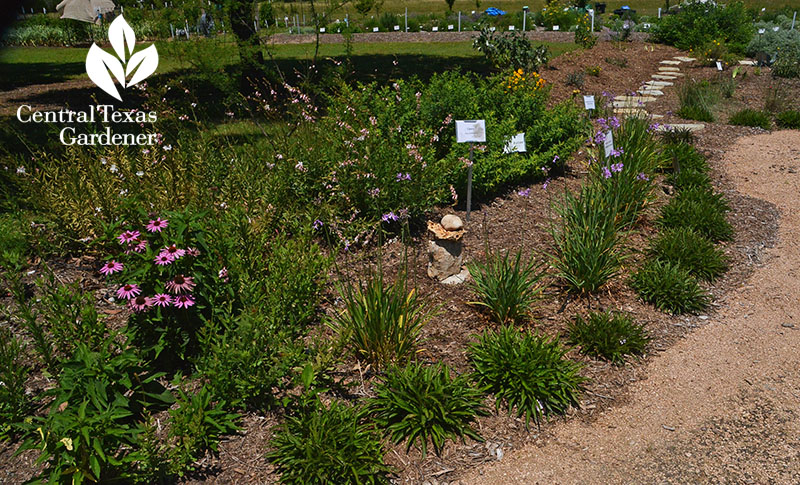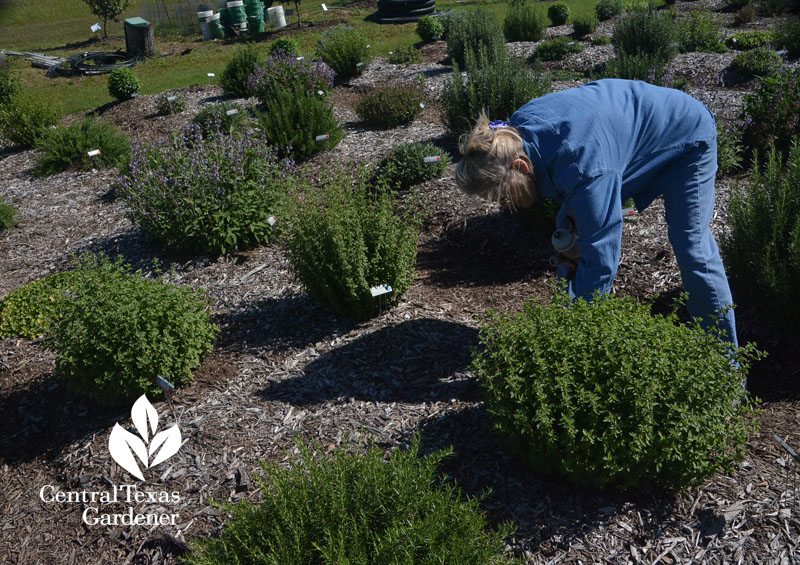 Watch now for their techniques!

Thanks for stopping by! See you next week, Linda
Comments