February 8, 2019
Succulent Care + Charming Old House Garden Makeover
I don't mind the dormant winter garden at all, since its denuded state celebrates the underlying architecture. This year, not much is dormant, but I've cut back a few browned perennials to de-clutter the stage for annually reliable Narcissus 'Marieke'.


Whatever winter throws our way, fragrant Narcissus 'Erlicheer' always crowns the first of February.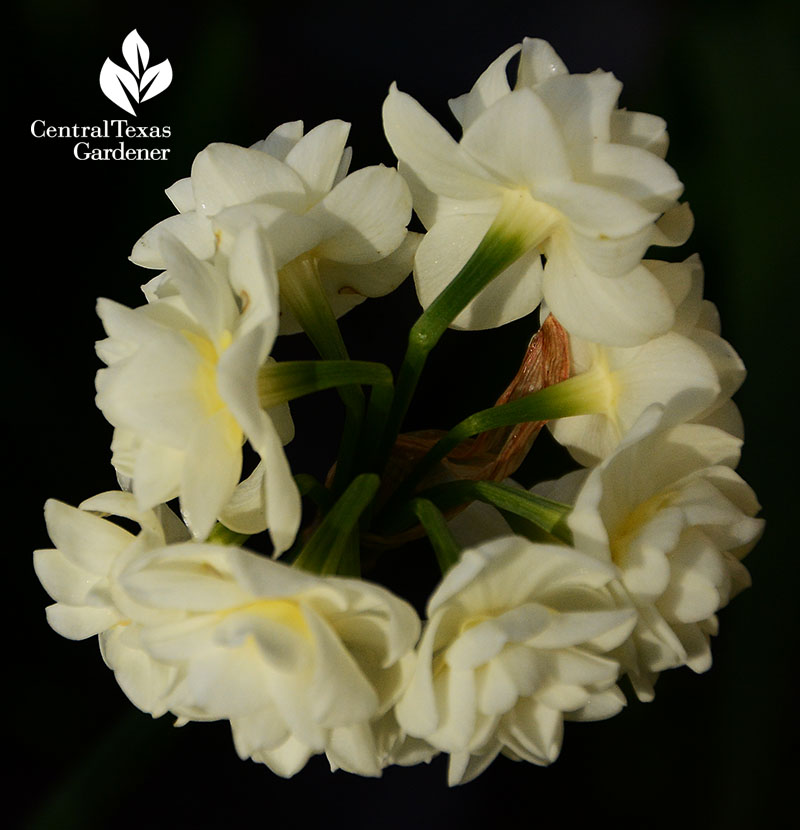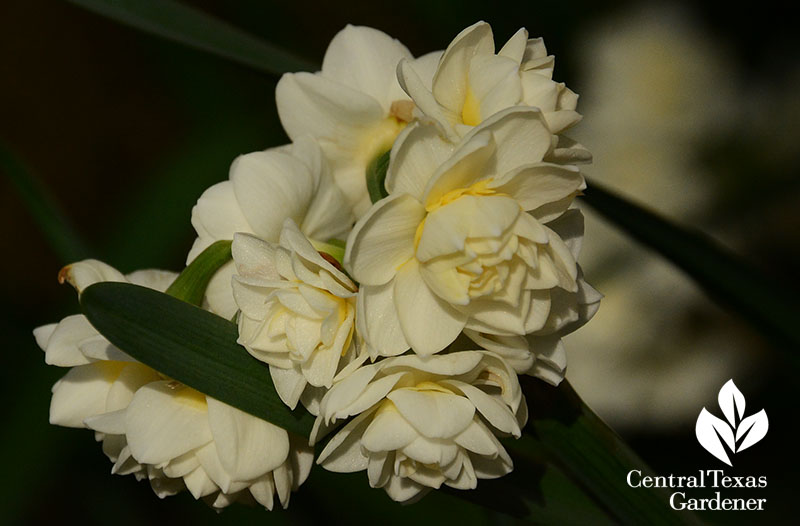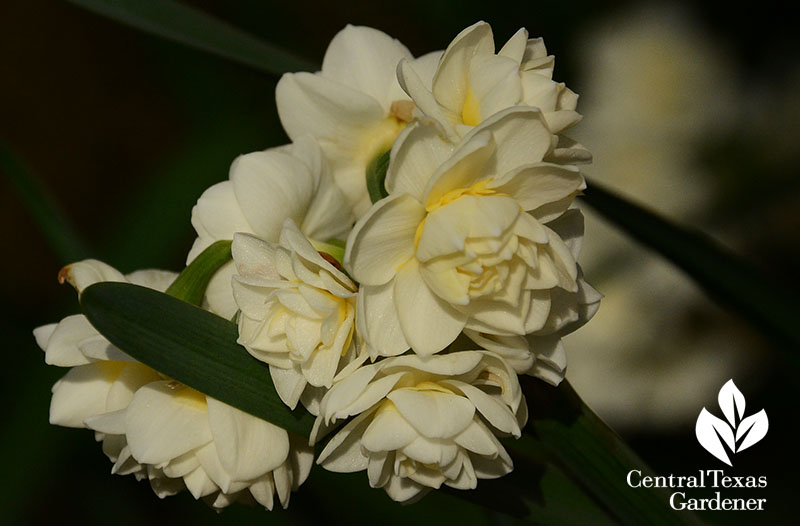 Indoors, we love our classy-looking succulents and tillandsias (air plants). And certainly we avoid these wild temperature swings!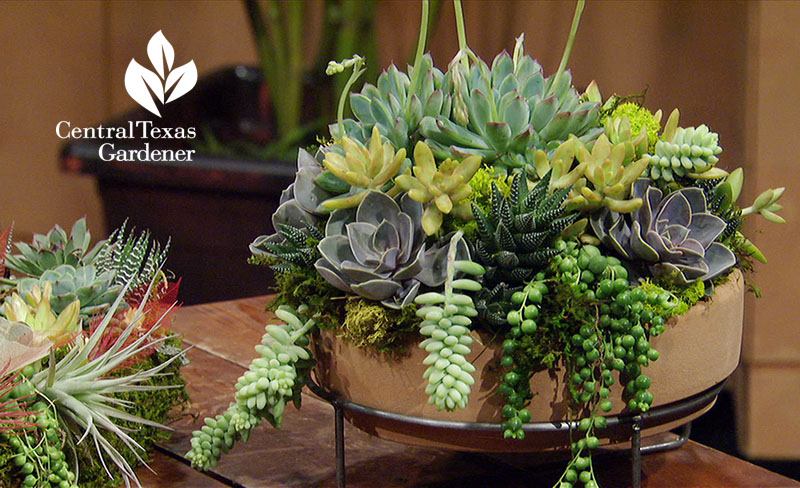 But golly, I sure get lots of cries for help from worried indoor gardeners. This week, energetic, artistic, and innovative Monique Capanelli from Articulture Designs spares the succulents in your life.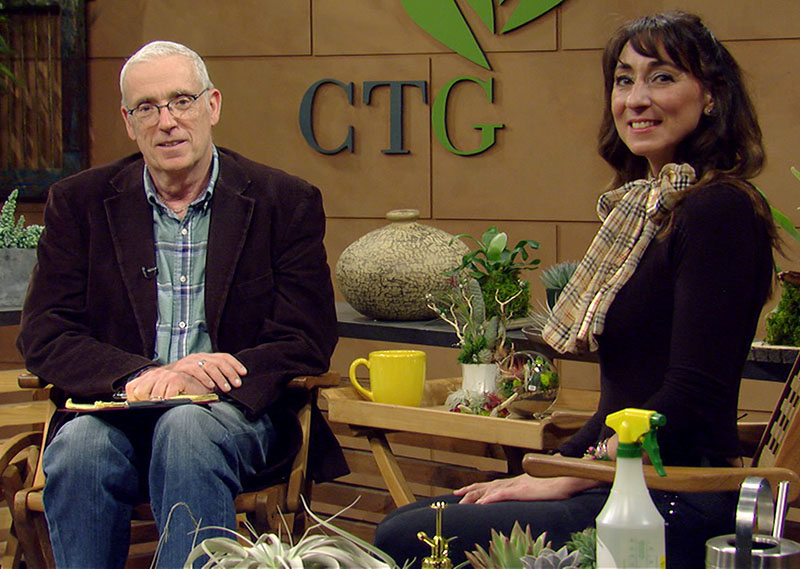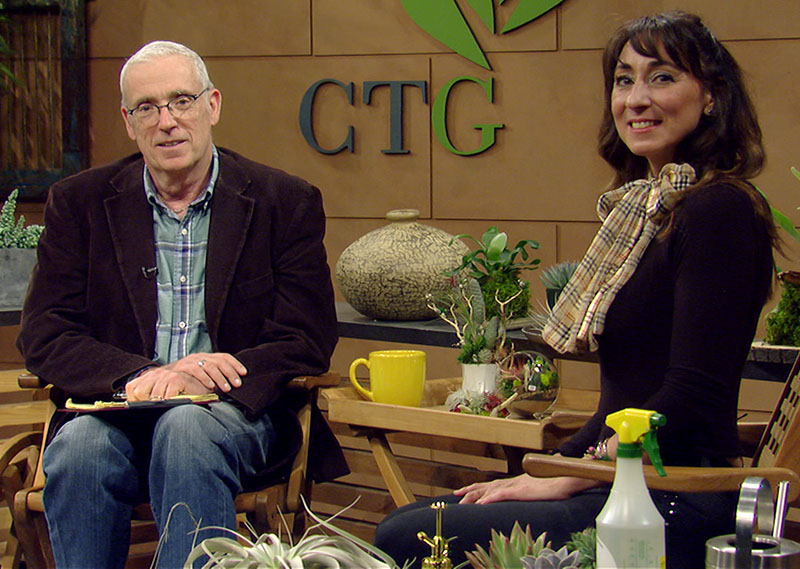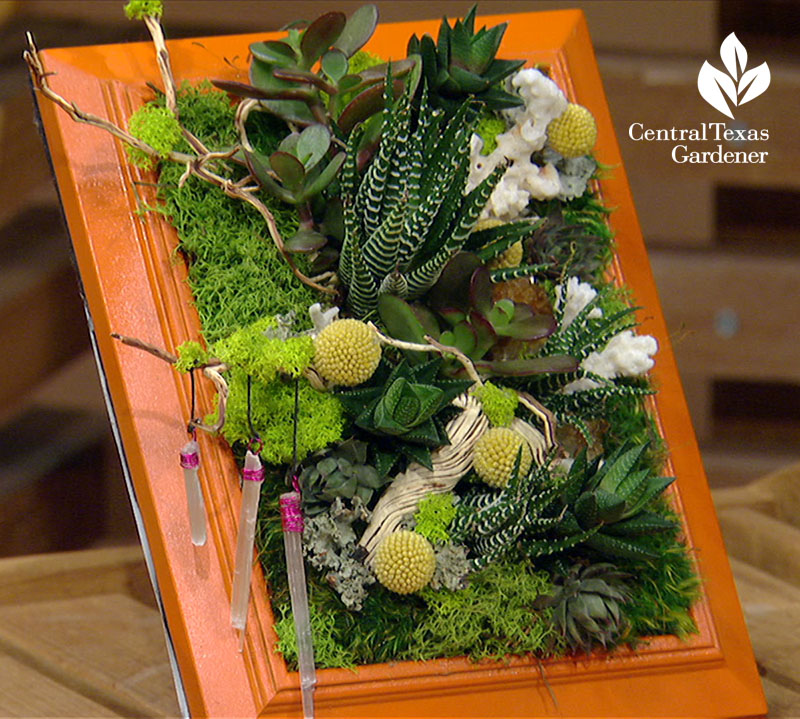 She's got the answer for hydrating your air plants. Yahoosers!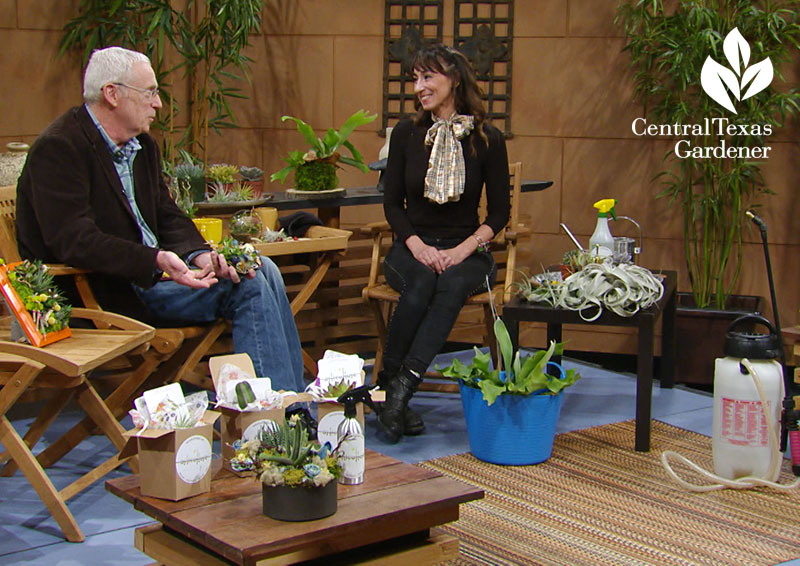 And she explains how to create mixed succulent designs that win your heart instead of breaking it. Watch now!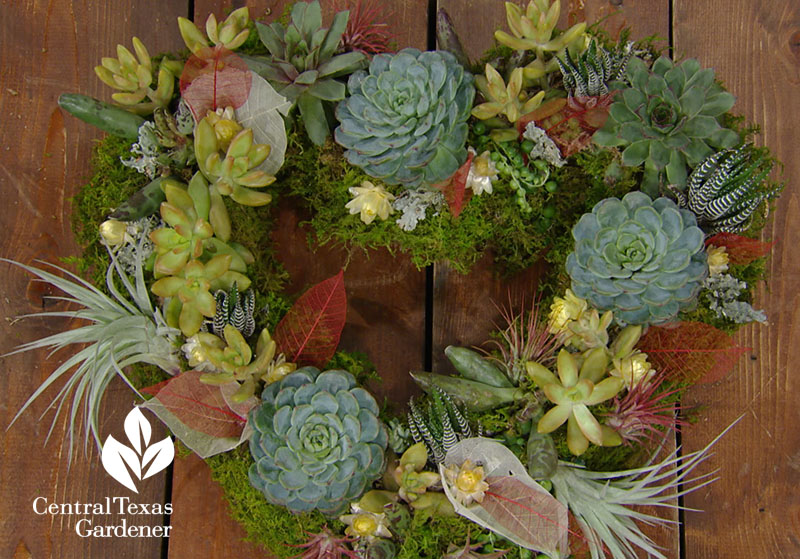 Check out Articulture's boutique, plant care tips, hands-on classes, events, and online store—including Succulent of the Month Club.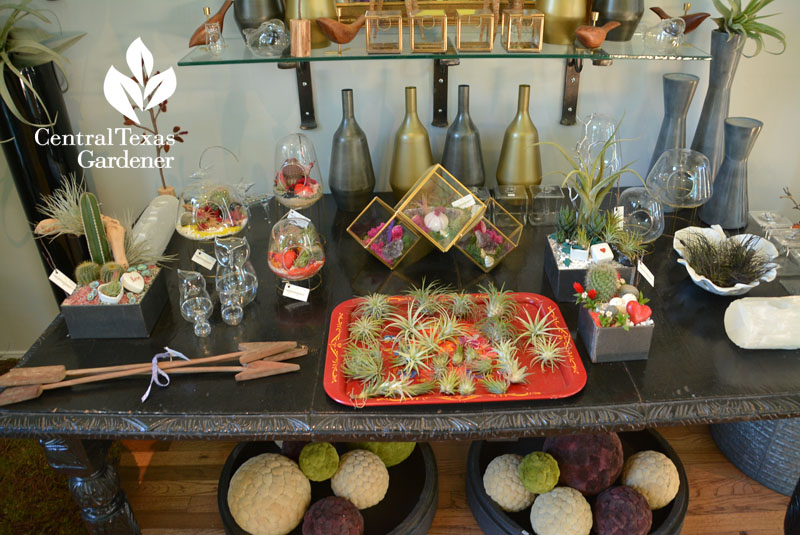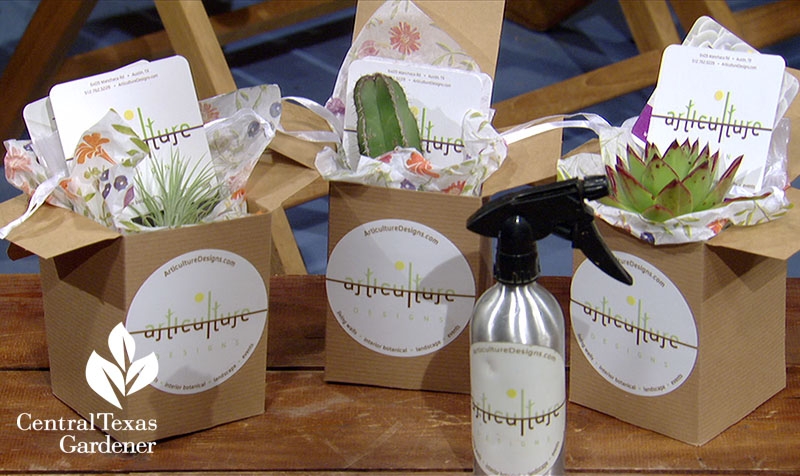 Insects do a little architectural work themselves, including twig girdlers. Last fall, I got lots of questions about loads of twigs and small branches felled from trees overnight in windy gusts. The ends appeared to have been sawed or cut.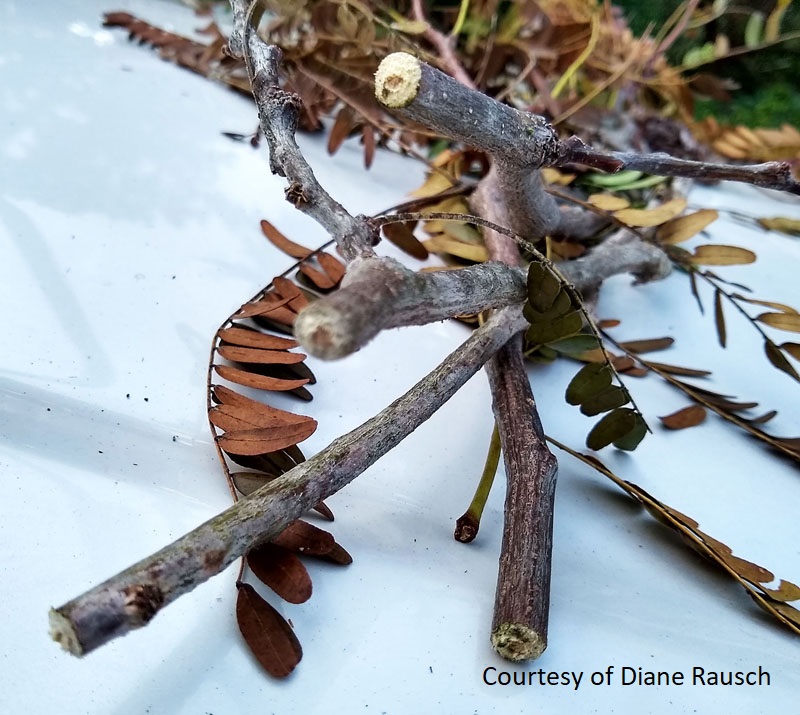 Daphne explains what's going on with Diane Rausch's honey locust and to various trees in her neighborhood: the adult twig girdler longhorned beetle. It feeds on branch ends and lays eggs. But the larvae can only survive once the twig is dead on the tree or on the ground. Find out more.
What we can't see contributes to our plant health: soil microorganisms.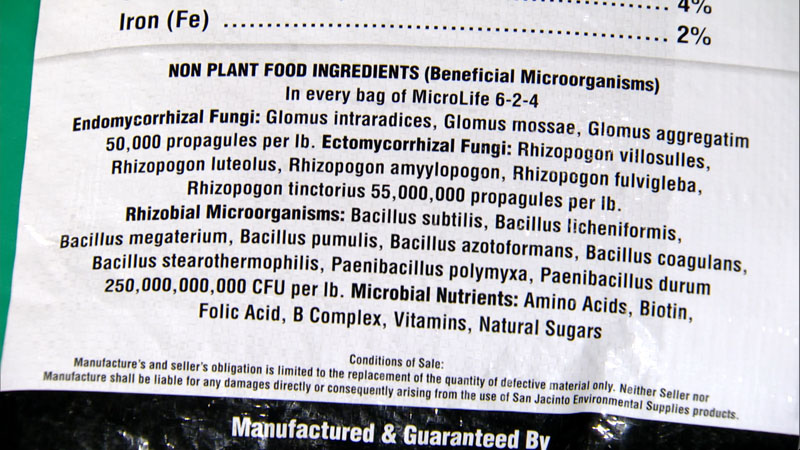 Rebel Roots blogger Molly Pikarsky, Flora and Fauna Manager at Lake Austin Spa Resort, explores how microbes improve your soil and how to increase their activity. Watch now!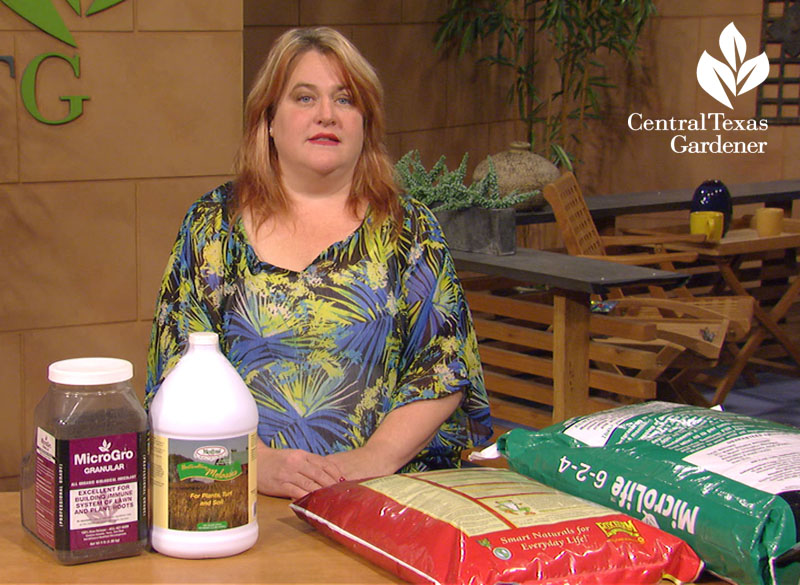 On tour: Colleen Jamison and Bruce Baldwin's garden was on the list for six years! When we finally got there in October 2018, it was cold and raining. Minutes before, Austin issued a mandatory Boil Water notice. Bruce hauled in firewood and the CTG gang reveled in our first-ever "fireside chat."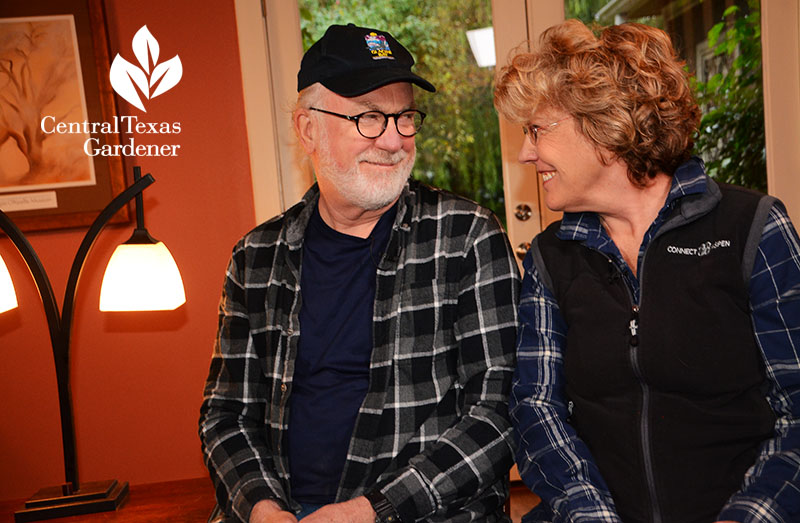 Since Colleen bought the 1950s mid-town house in the 90s, she's made a lot of changes. She designed the shady front to be bullet-proof and easy care.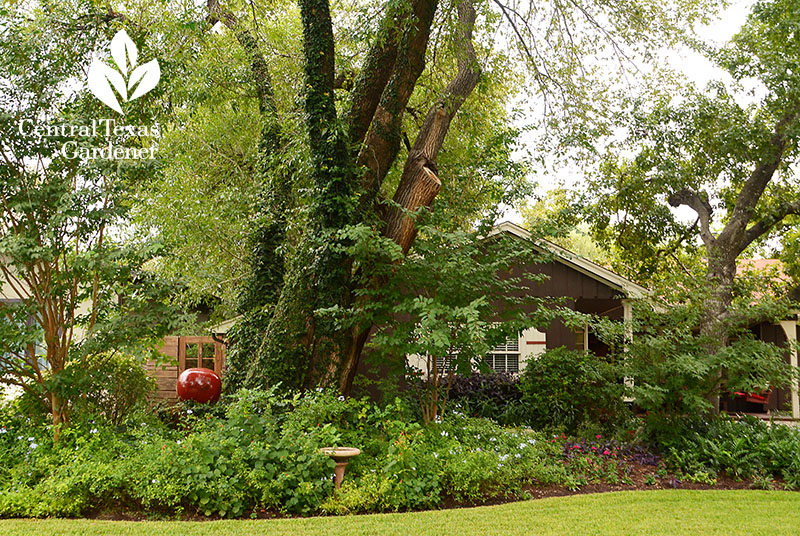 The trees are elderly, though, so she's started saplings to take their place in time. A stump from one removal makes a handy art pedestal.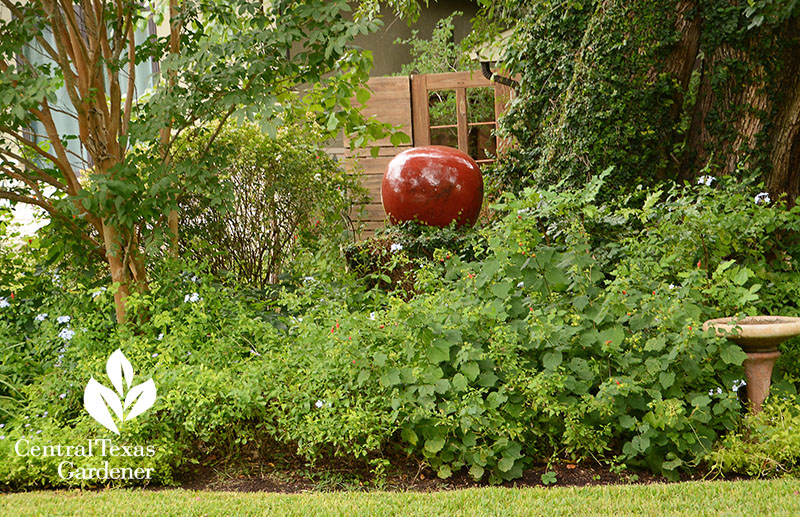 When they renovated the house (which they did themselves), they extended—and created—outdoor living rooms. Bruce built this hospitable deck just opposite their equally cozy den indoors.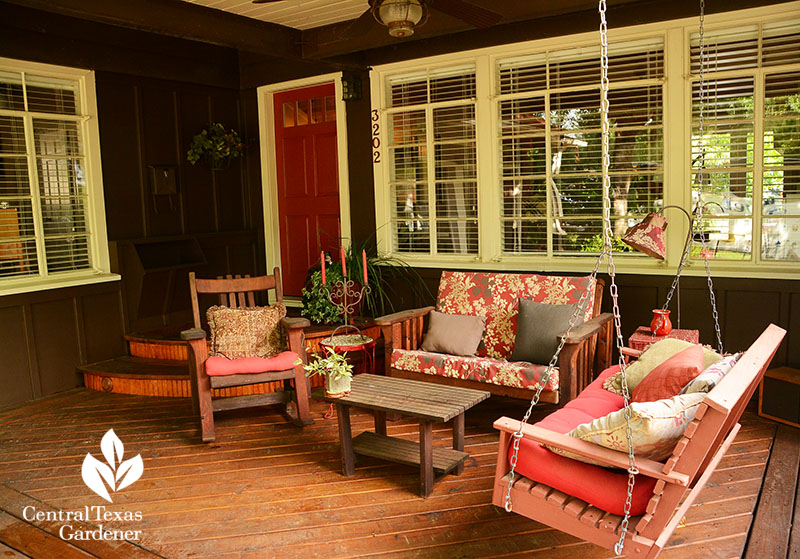 Colleen widened the foundation beds and layered texture and color. The dry creek bed diffuses and directs rainwater. A disappearing birdbath fountain is fed by air conditioner condensate in summer.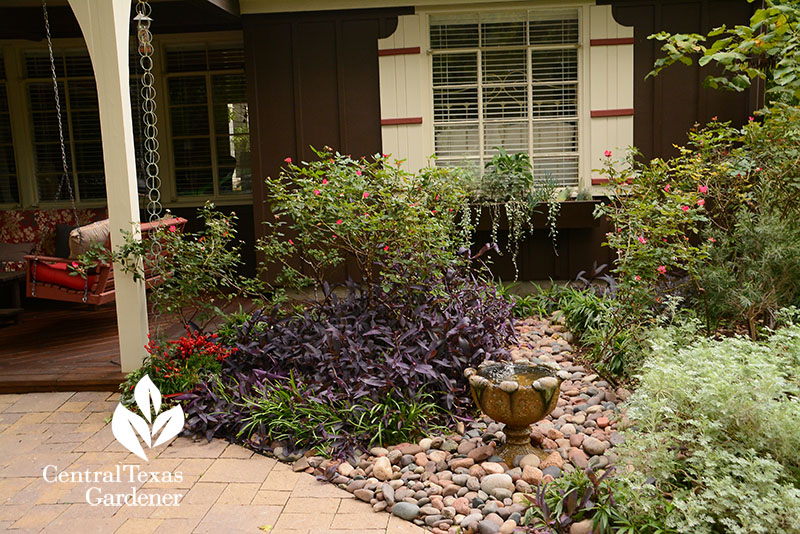 Permeable driveway pavers assist in rainwater control.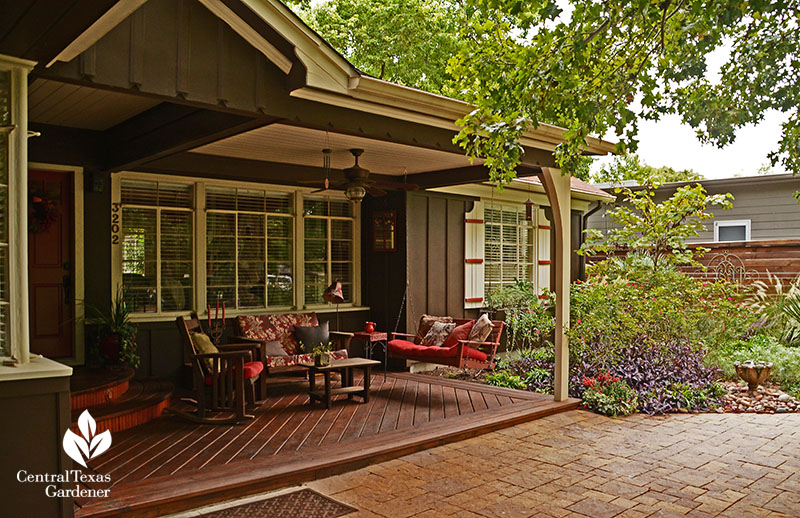 On the opposite side of the den, French doors open to a relaxation cove devised during house renovation.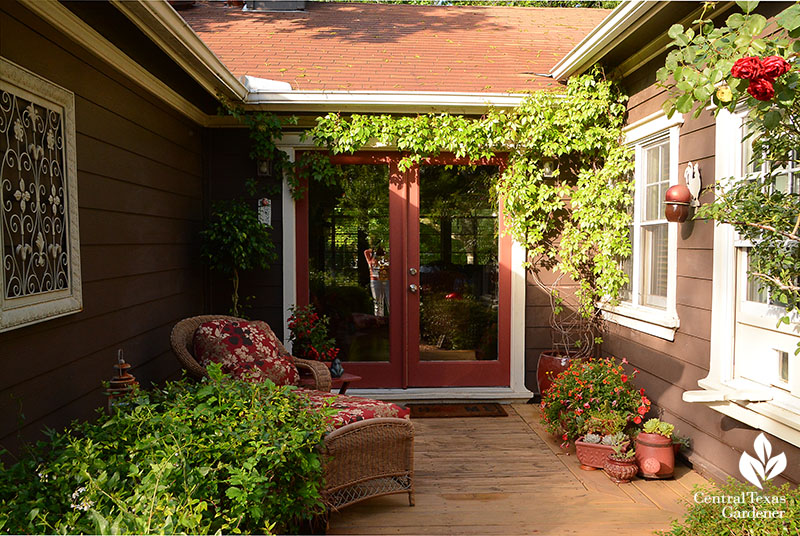 Colleen picked up the deep red of a reliable Don Juan climbing rose with accents and cushions.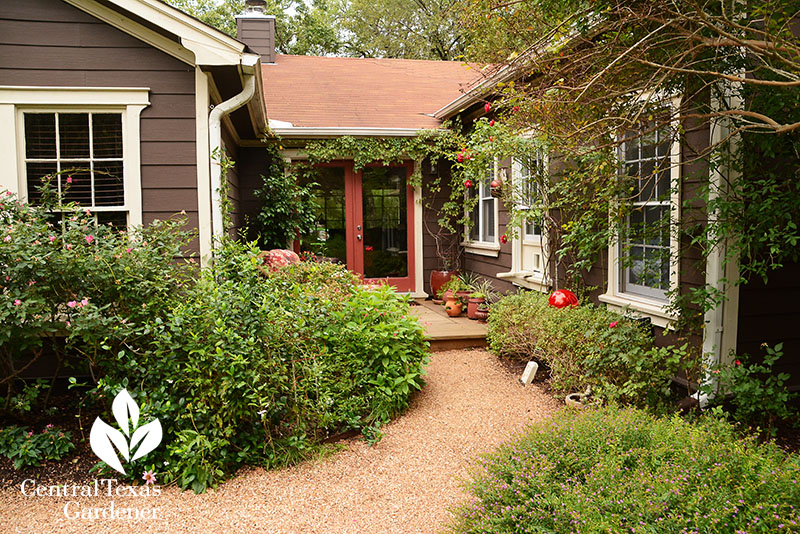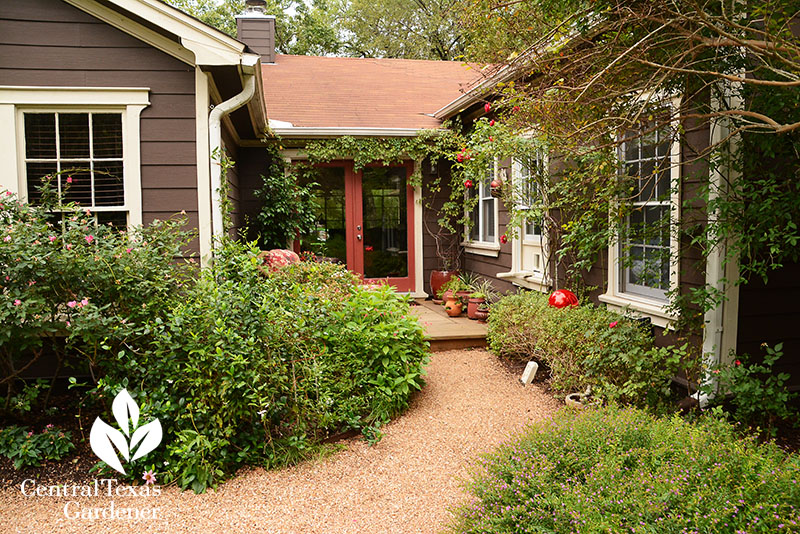 For them, it's that pause—that transitional moment—to leave one space and enter another.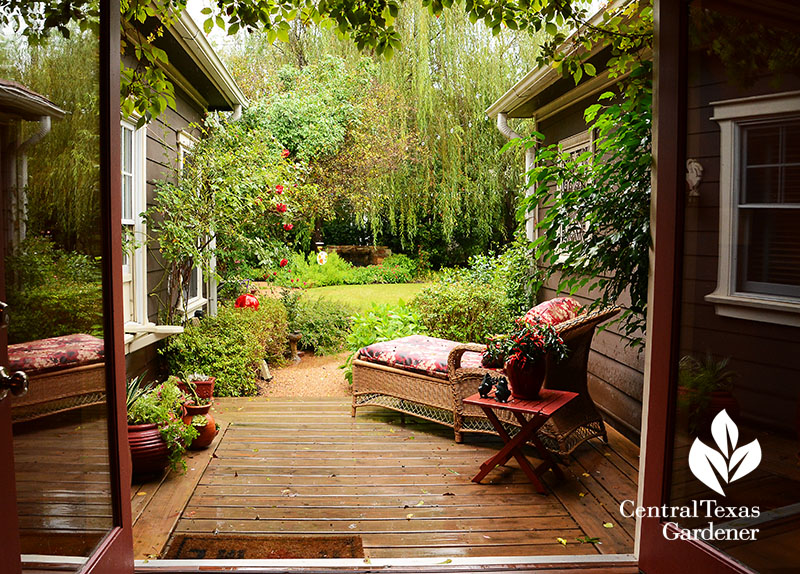 Low-care pea gravel paths make it easy to circle the house and gardens. But they've got a purpose, too: their grading and French drains diffuse and guide rainfall away from the house.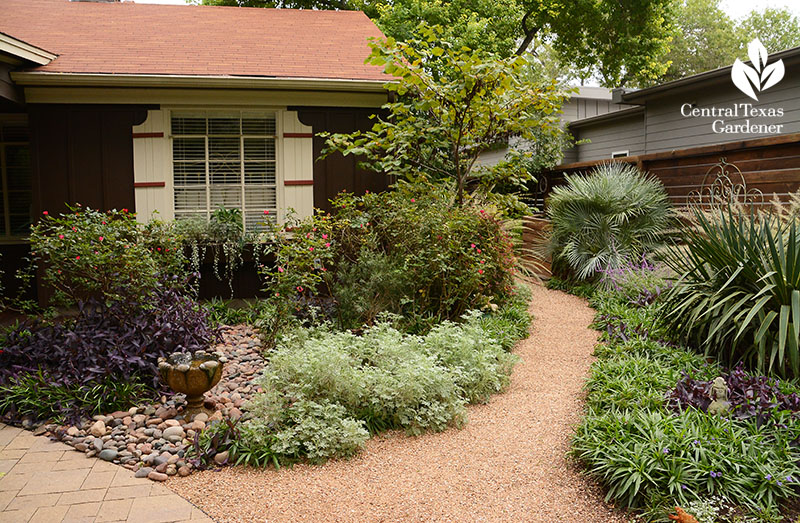 Front yard appeal travels to the utilitarian path alongside the house.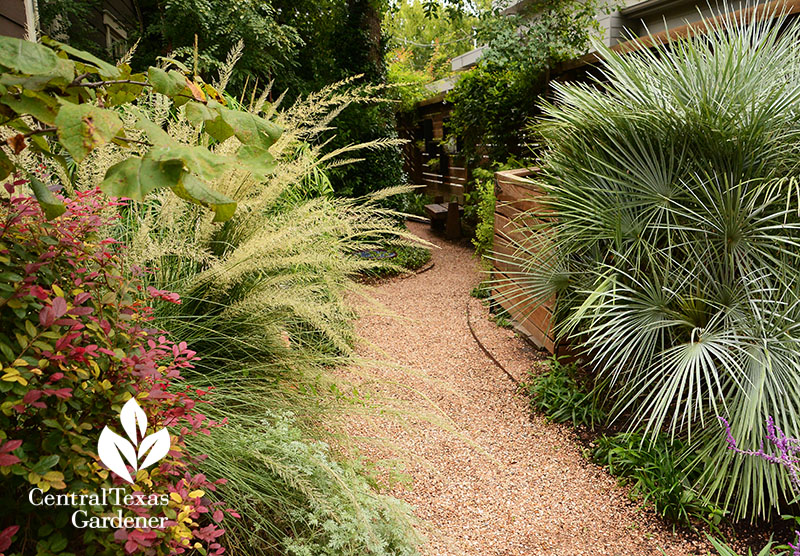 Rolling out the weekly trash carts was never so fun.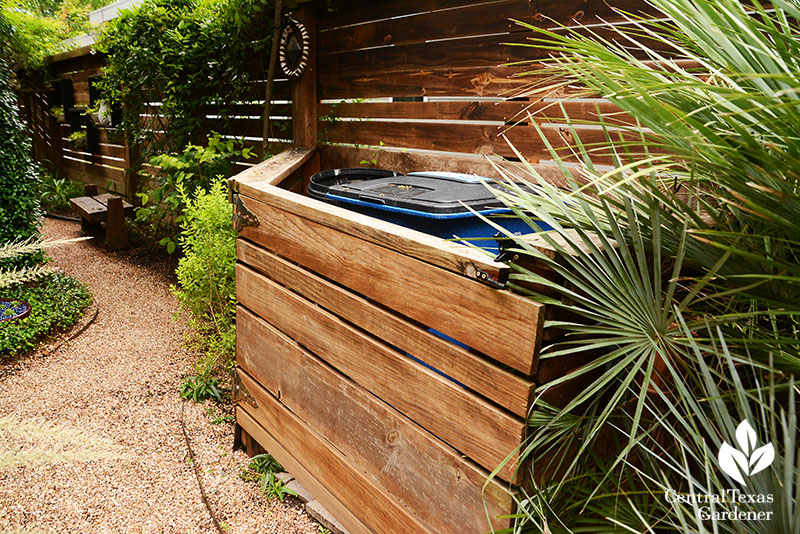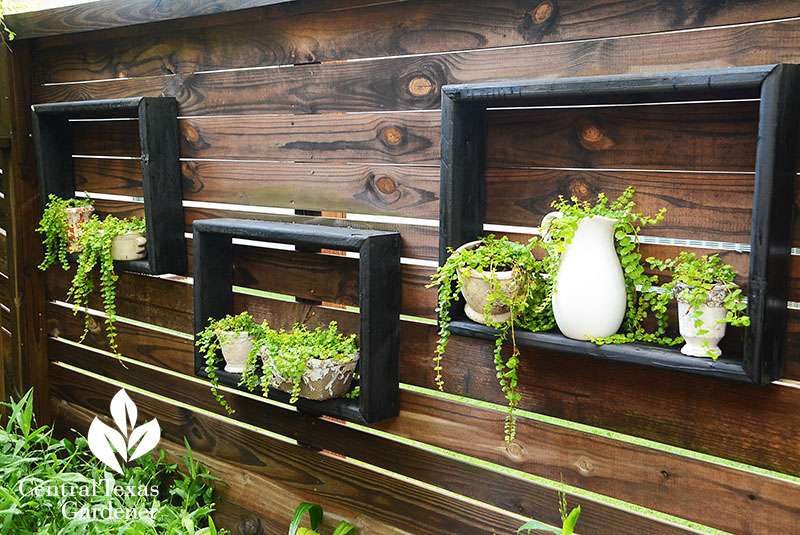 Bruce built the garden shed with the home's old shutters, doors, and cabinets.


Another occasion, he gifted her with a hand-made rose arbor entry into the backyard.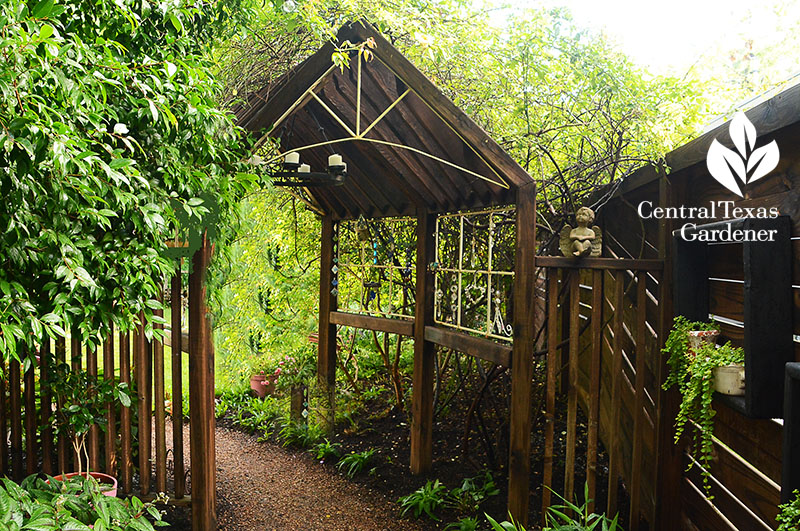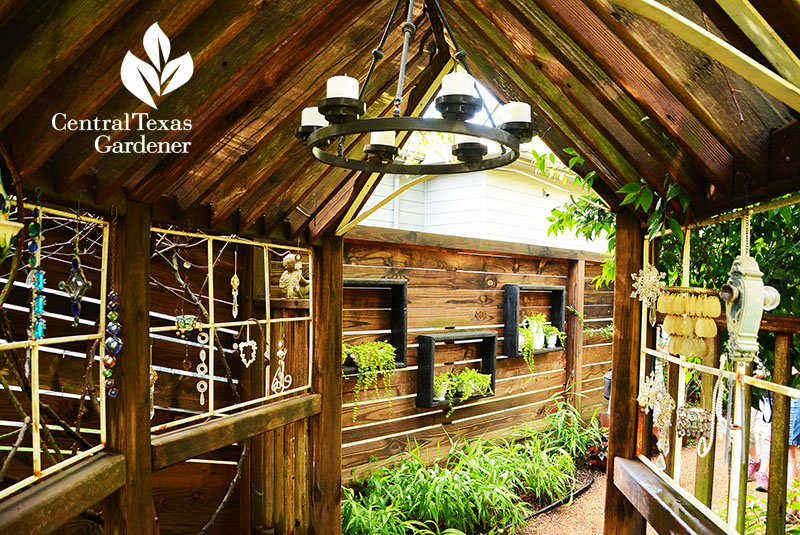 Fall-blooming queen's wreath and purple hyacinth bean join the rose to drape the backyard's entrance.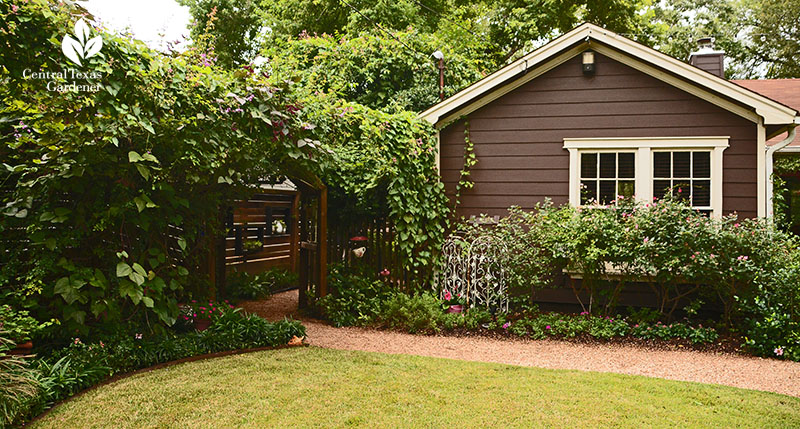 She screened the fence with an evergreen xylosma, grasses, seasonal annuals and square foot gardens built by Bruce.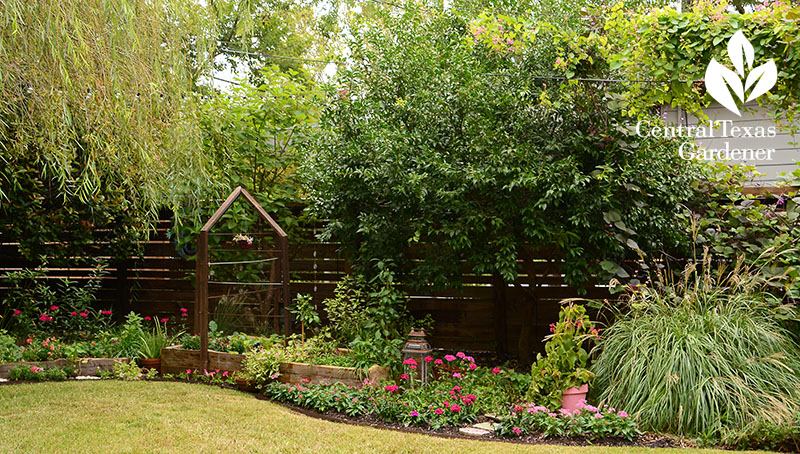 Along the back, a cascading weeping willow takes center stage. Even in a light breeze, its gentle ripples enrich Colleen's goal for eye-catching movement among static plants and objects.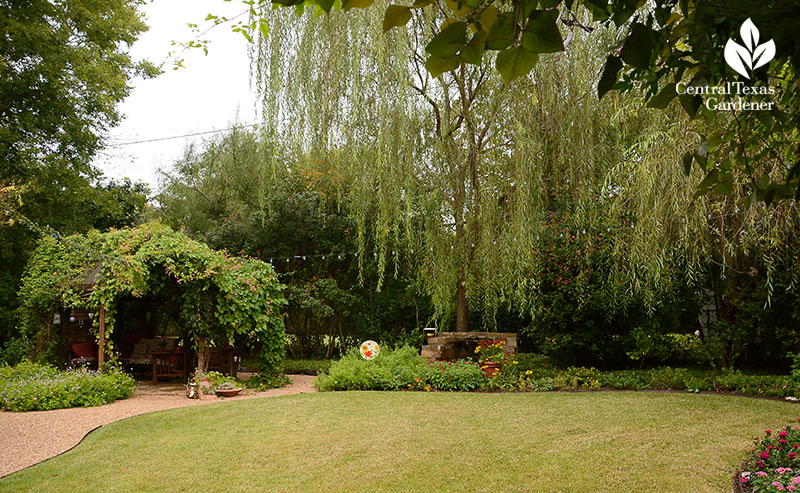 A miniature waterfall replaced one section of the photinias that formerly screened the fence.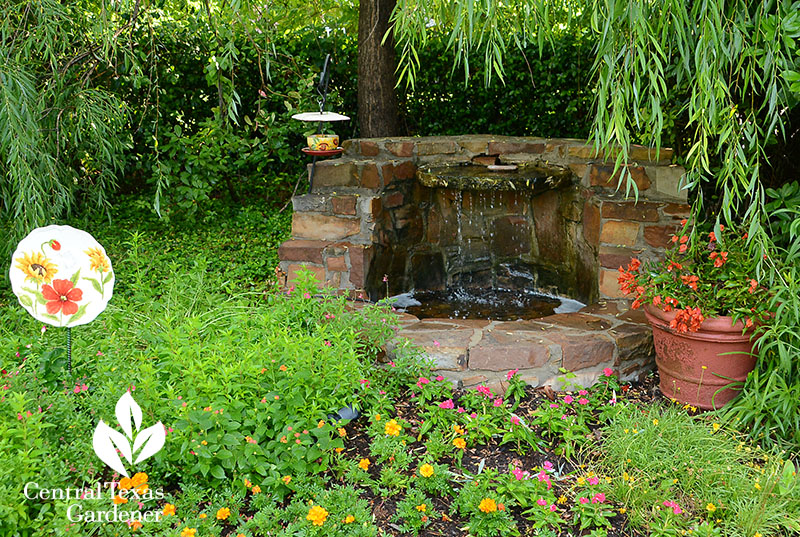 Bruce built the gazebo after they were inspired on a trip to the Thuya Garden in Maine.


His story (that you'll hear) and their design is so romantic that they were married under the wired chandelier, an original fixture from the house.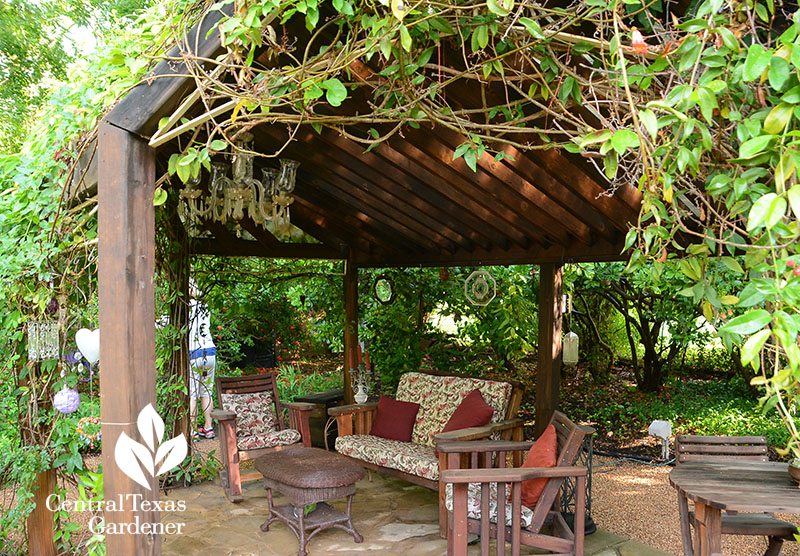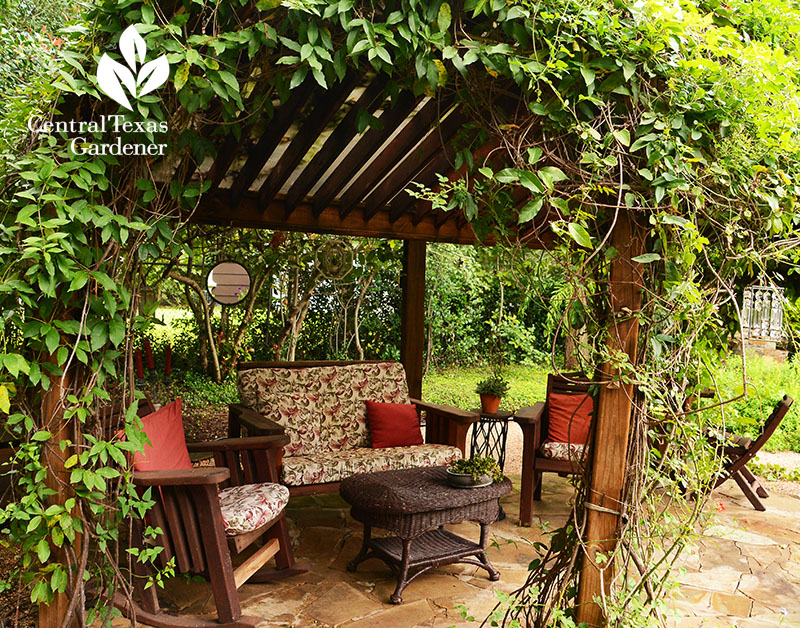 Gracefully curving paths of pea gravel wind around beds of seasonally blooming pollinator perennials dotted with complementary accents.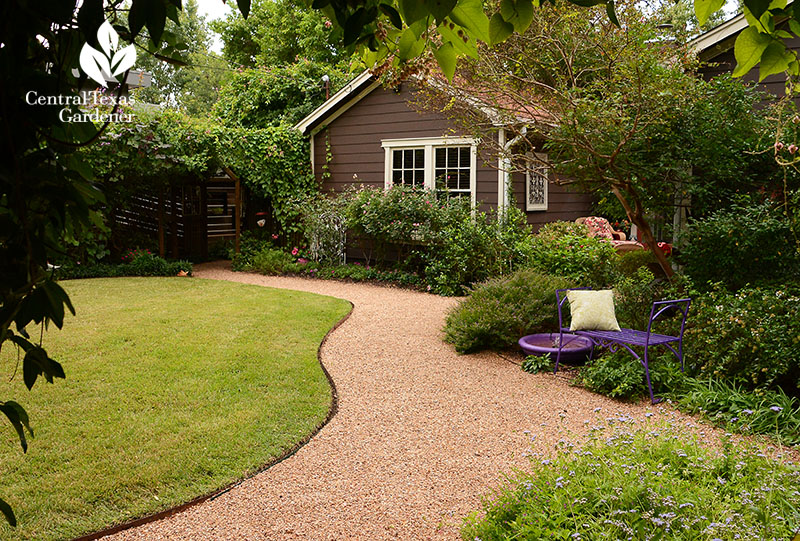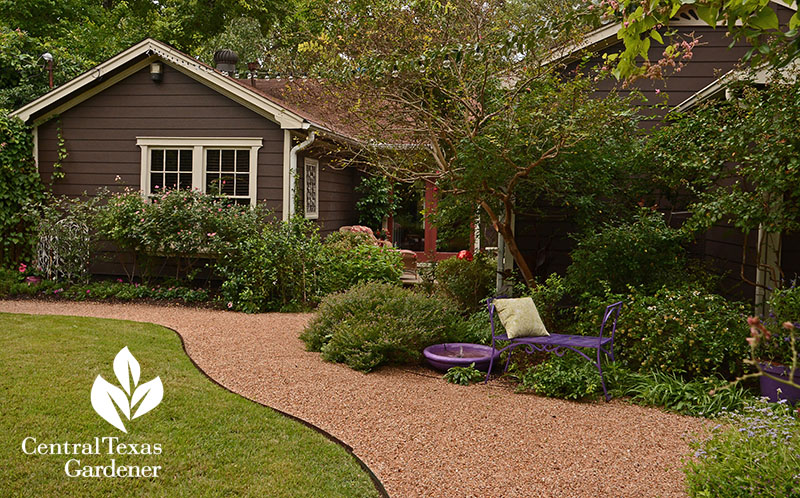 In the narrow strip on the other side of the house, Colleen devised another moment of intimacy.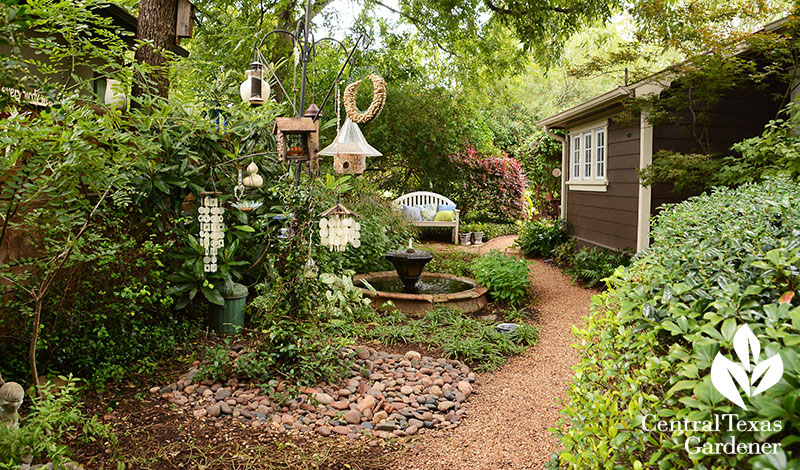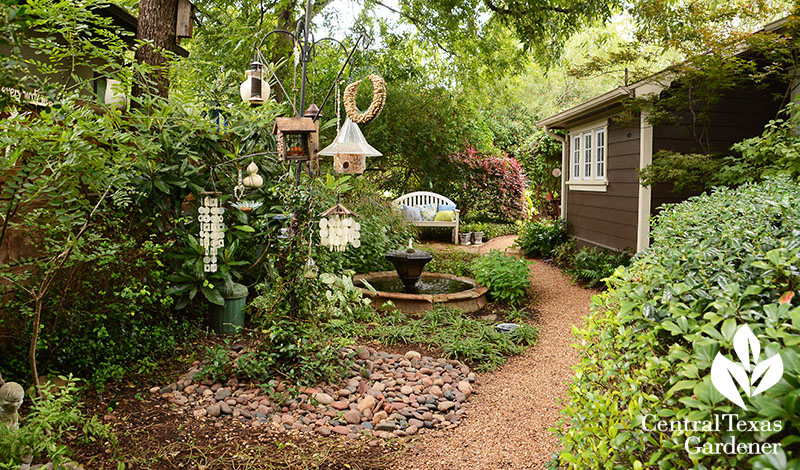 As it turned into a beautiful place to be, Bruce replaced the sidewalk to the garage with a deck for outdoor dining.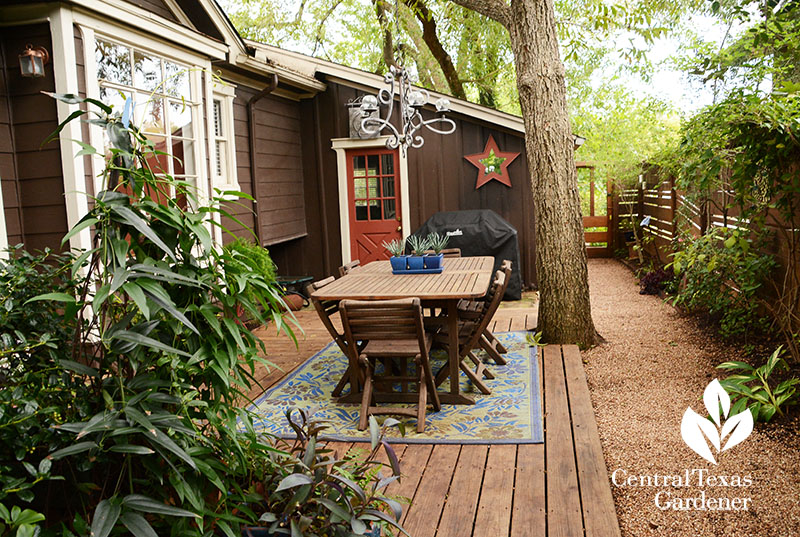 Oh, and he built the treated pine fence, too, leaving gaps for air flow and even gave some sections a diagonal slant to avoid the "walled" effect.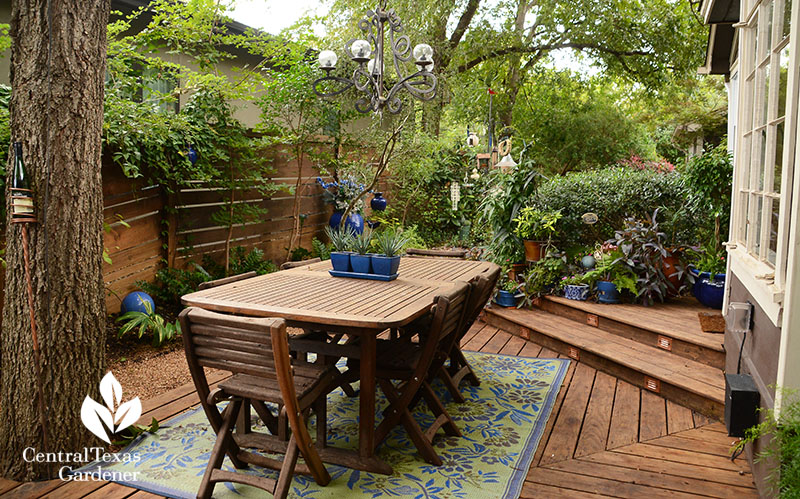 Not only is it one of their favorite spots, Colleen made it a bird-time favorite, too.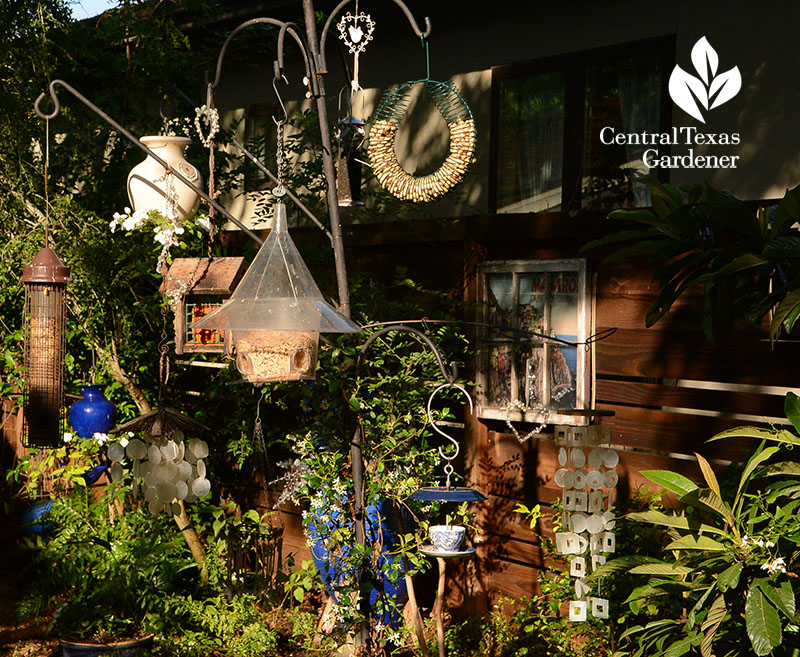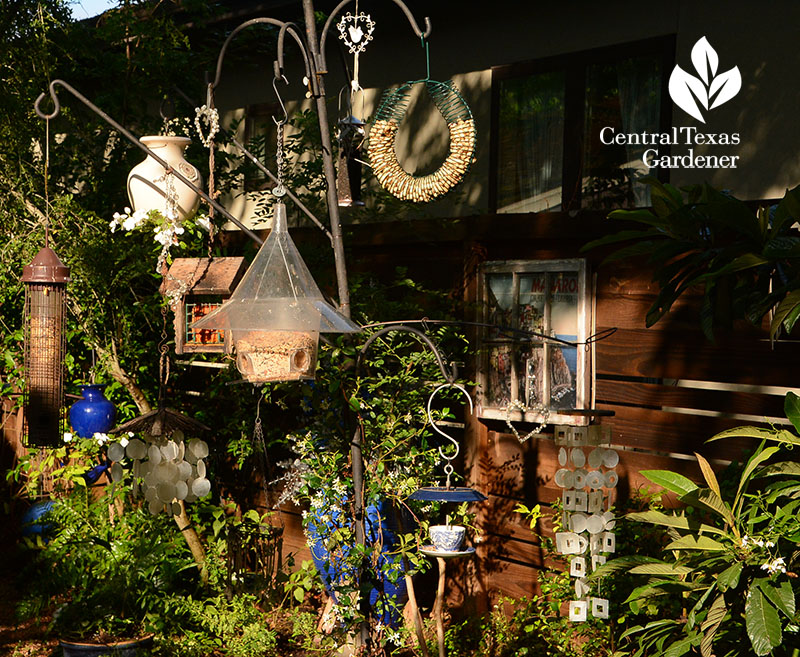 Their conservation philosophy led to Bruce's gate design, even to the old trowel handles.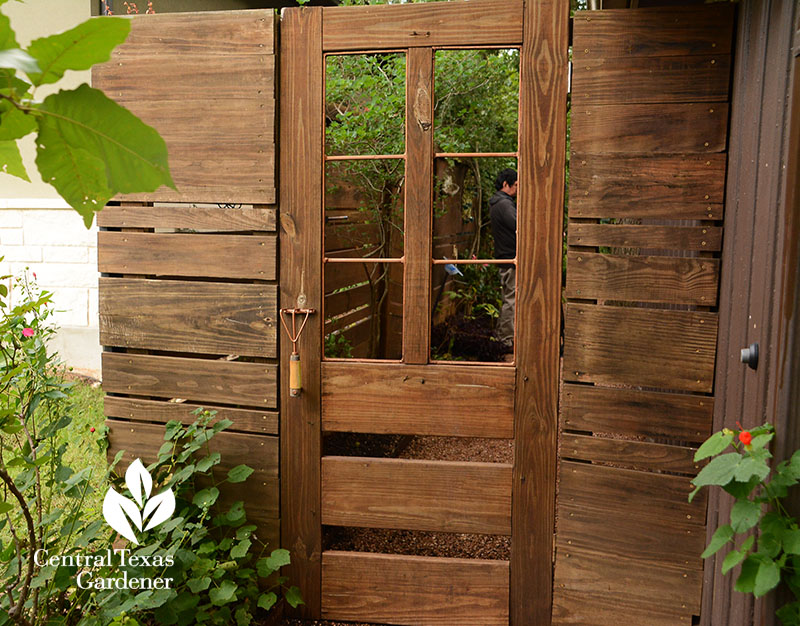 When their neighborhood was developed, it was common to split the street with a median and one-way traffic on each side. Perhaps for child safety?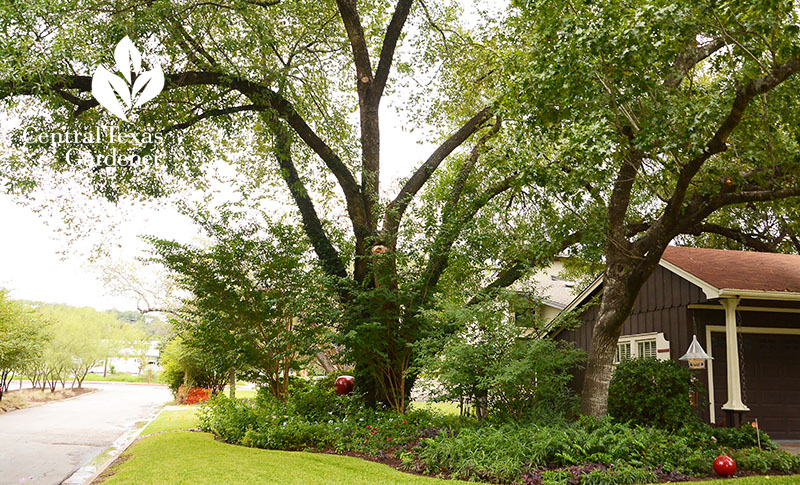 Until Colleen jumped in, though, it was unsightly. To connect the neighborhood in a gentle screen, she selected tough-as-nails plants that withstand bad soil, deer browsing, and no irrigation.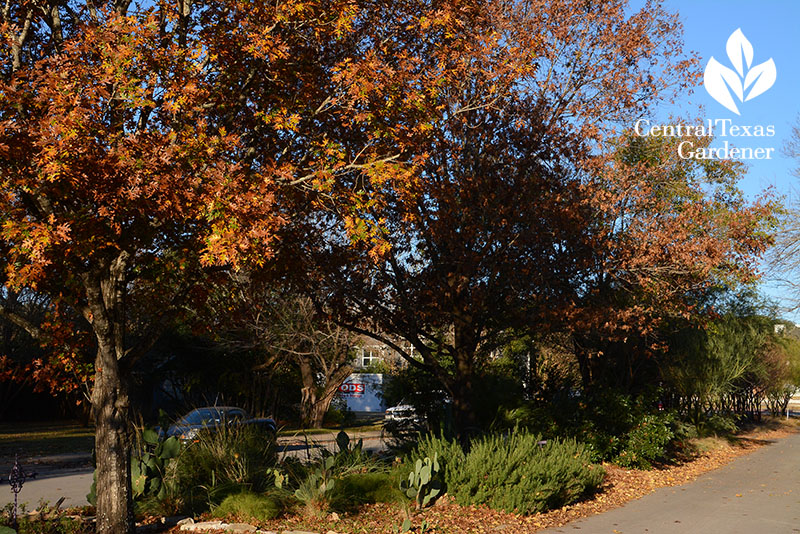 They do attract lots of pollinators, though, along with neighbors who contribute their own artistic touches, old benches, and holiday decorations. "All of a sudden, people are enjoying it and making it a community thing," Colleen notes.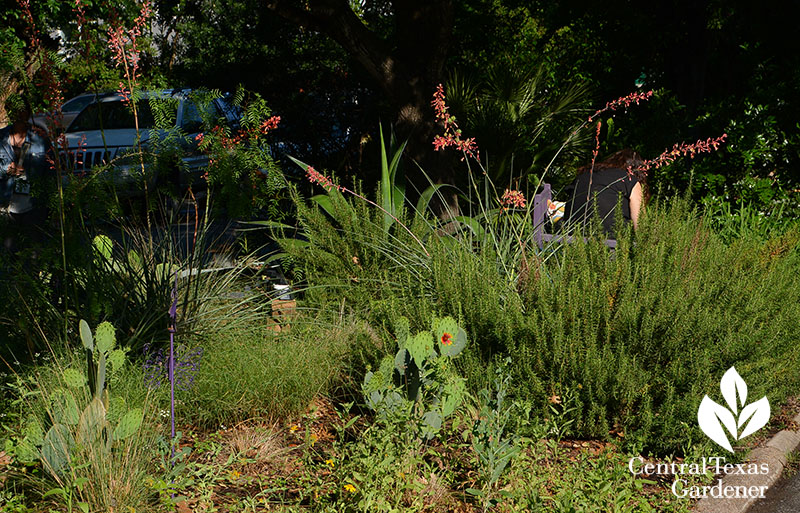 Well, just watch the whole fun story right now!
And thanks for stopping by! See you next week, Linda
Comments