February 14, 2019
The Case Against Invasive Plants
The minute sunrays came out of hiding, native Mexican plum's shy, adolescent buds blossomed into graceful, sweetly-scented bee bouquets.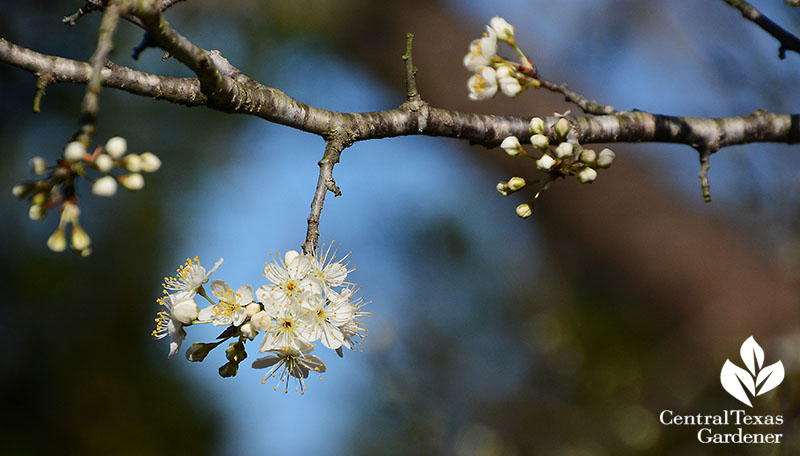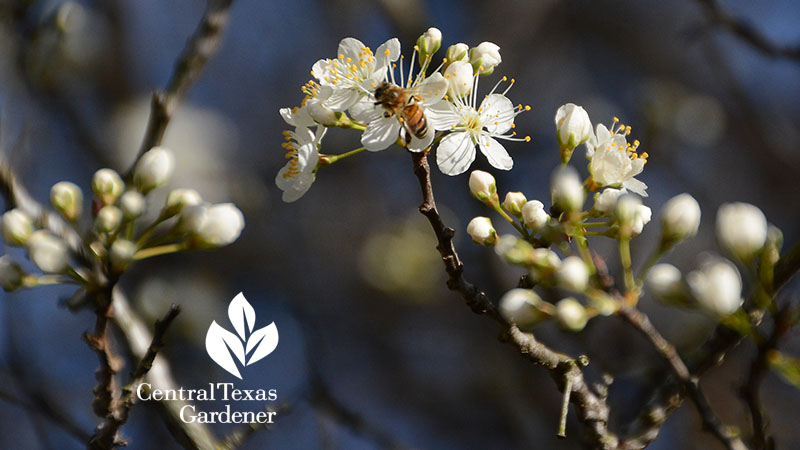 Saucer magnolia wows plant peeping paparazzi this time ever year at the UT School of Architecture's Eden and Hal Box Courtyard at Goldsmith Hall.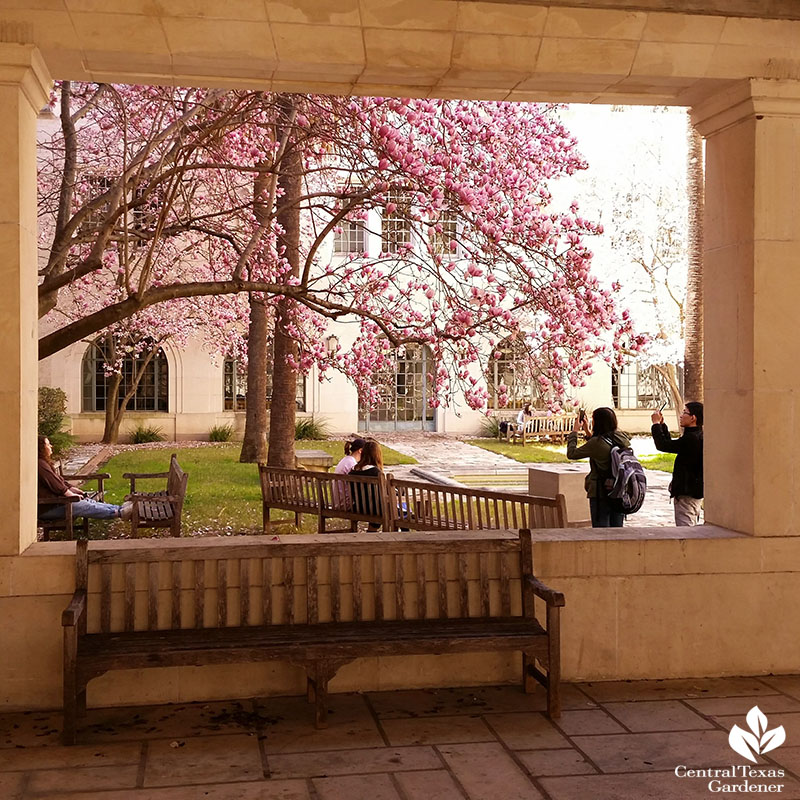 Bees snuggle deep into floral architecture.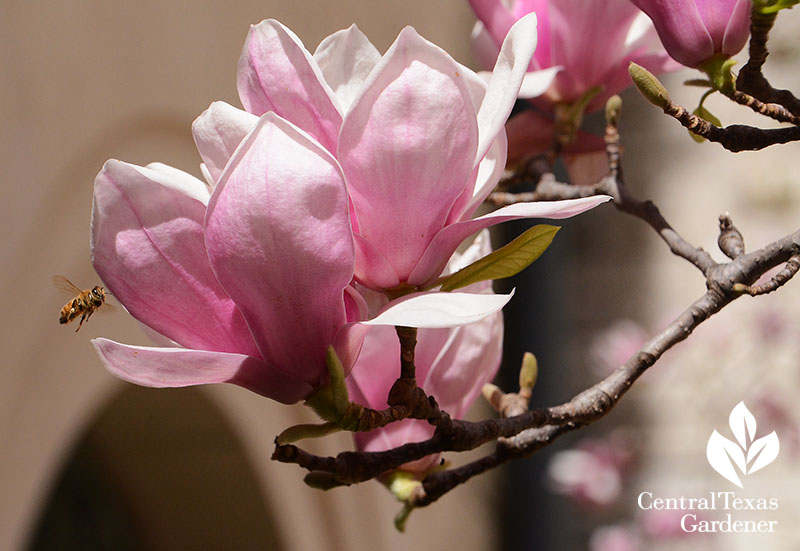 A sight that dismays is the ligustrums on my creek bed, although a flock of chattering cedar waxwings gleefully swooped in on the purple berries a week ago. No longer do I have access to the creek, but I'll cut off what I can from across the fence.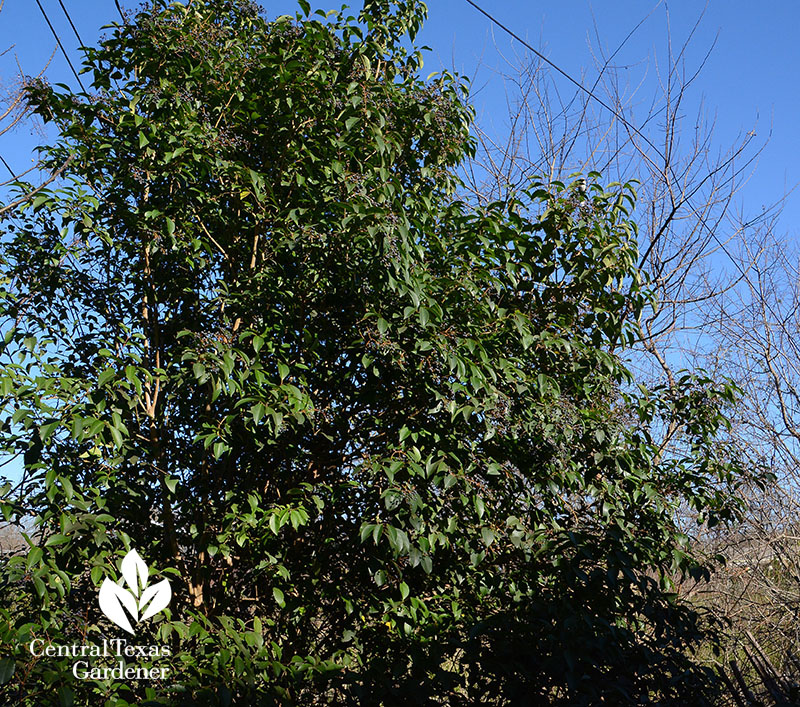 All over town, ligustrums are a damaging legacy from the days that homeowners eagerly planted these evergreen shrubs touted as water thrifty, easy-care hedges.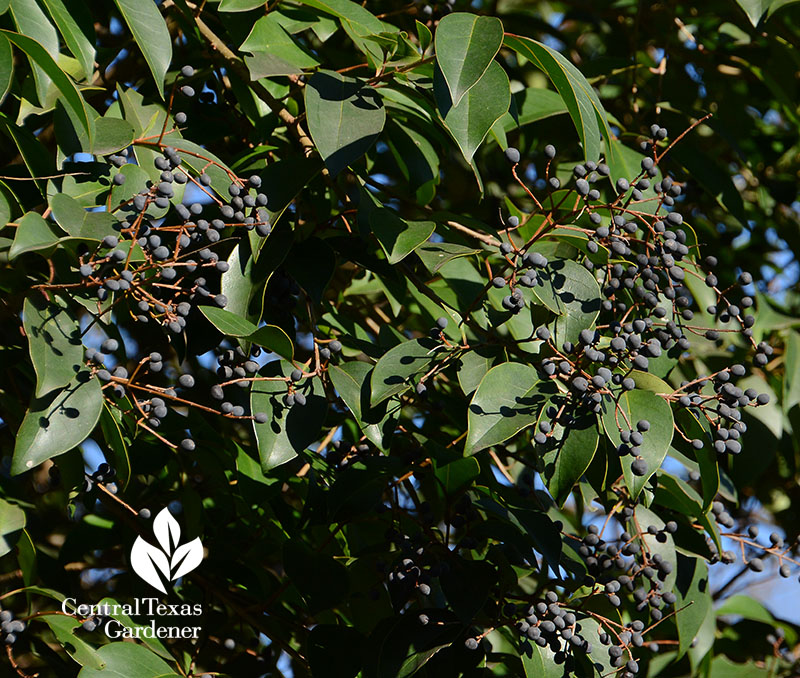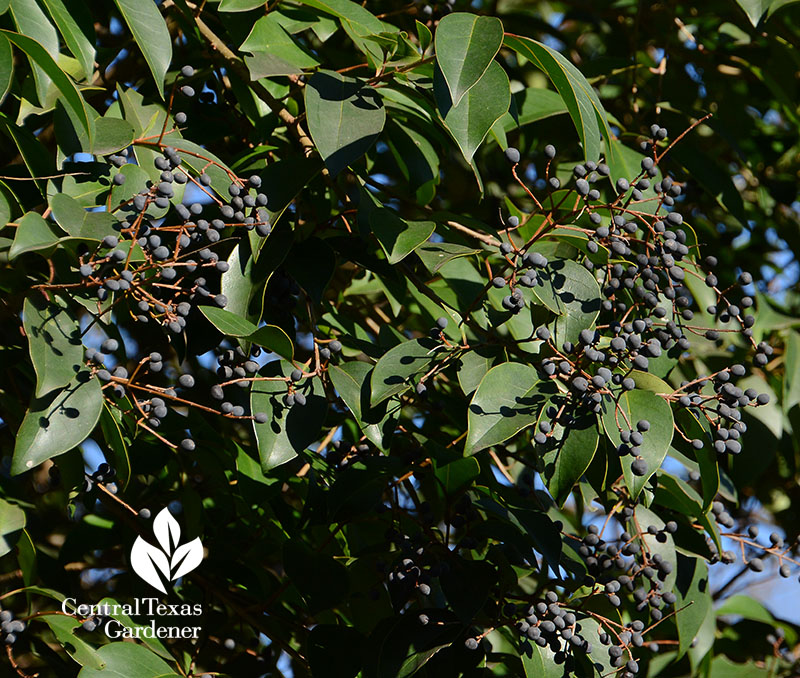 Invasive nandina is another that was highly encouraged for its indestructible behavior and drought tolerance. Honestly, who knows the legacy we'll leave with plants we're encouraged to plant now?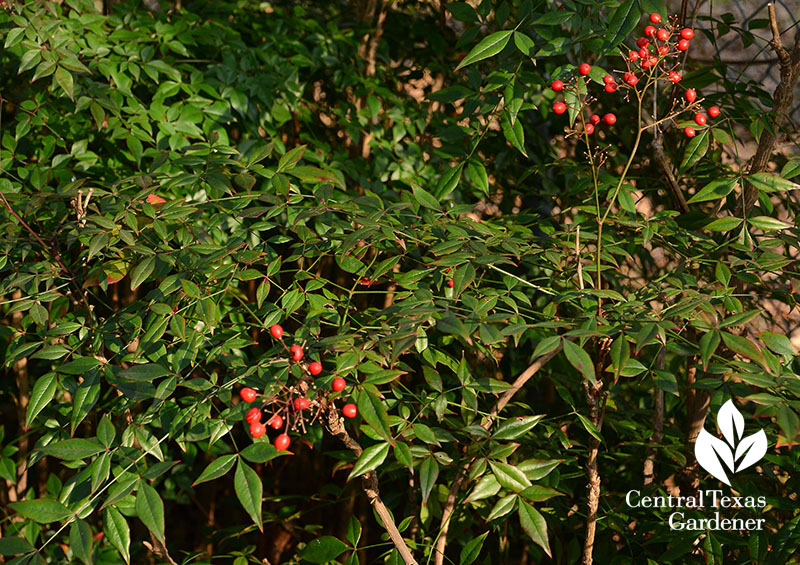 What we know now is how former faves like ligustrum, nandina, and chinaberry trees negatively impact our waterways and wildlife habitat as they wipe out diversity in their monoculture campaign.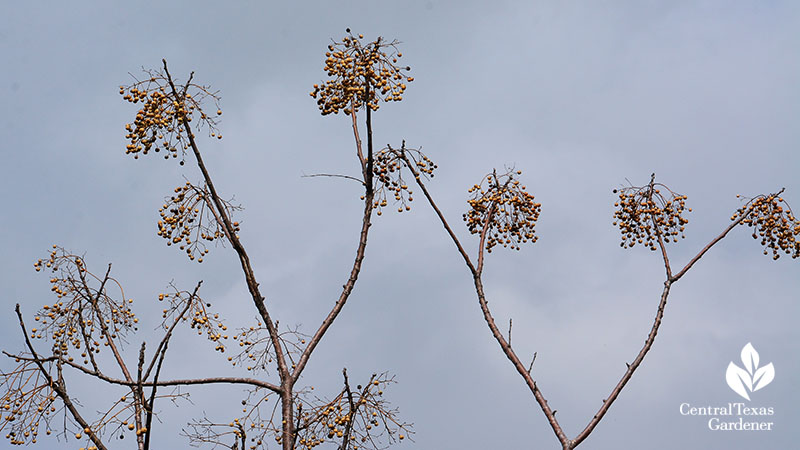 This week, Erin Cord from Austin's Watershed Protection Department offers native plant alternatives that satisfy our landscape needs while enriching wildlife habitat.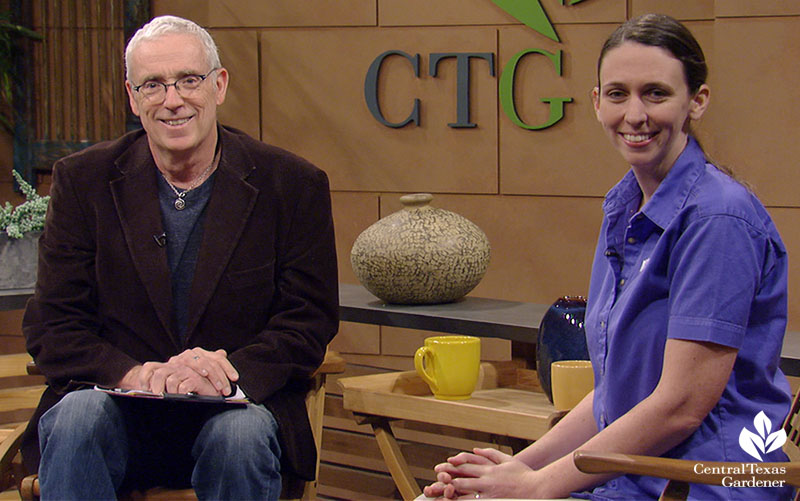 Coral honeysuckle is one lovely alternative to Japanese honeysuckle. Watch now for more native plant ideas!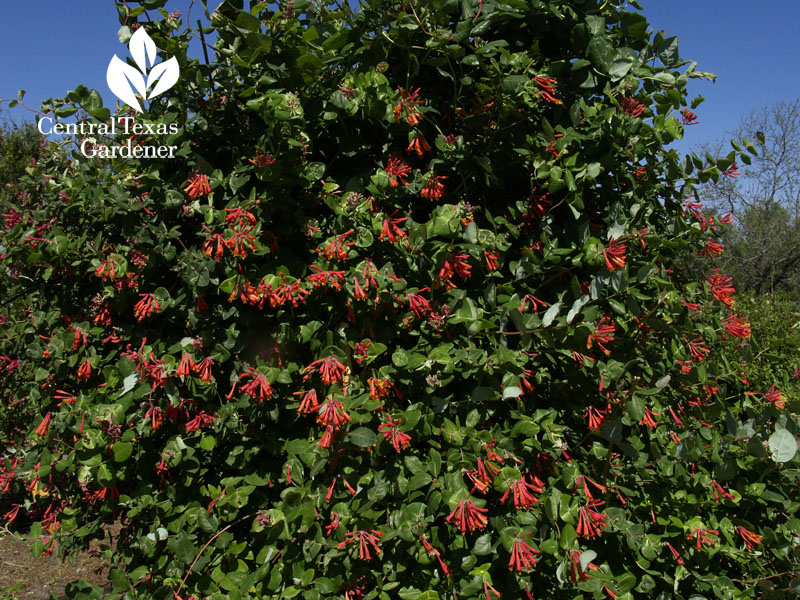 Avocado trees aren't invasive in Central Texas since they can't take our chilly winters. But who hasn't tried to grow a leafy plant from a seed for the fun of it? Ft. Worth viewer Fred's had such luck that he's got five plants in a container that he brings indoors in fall.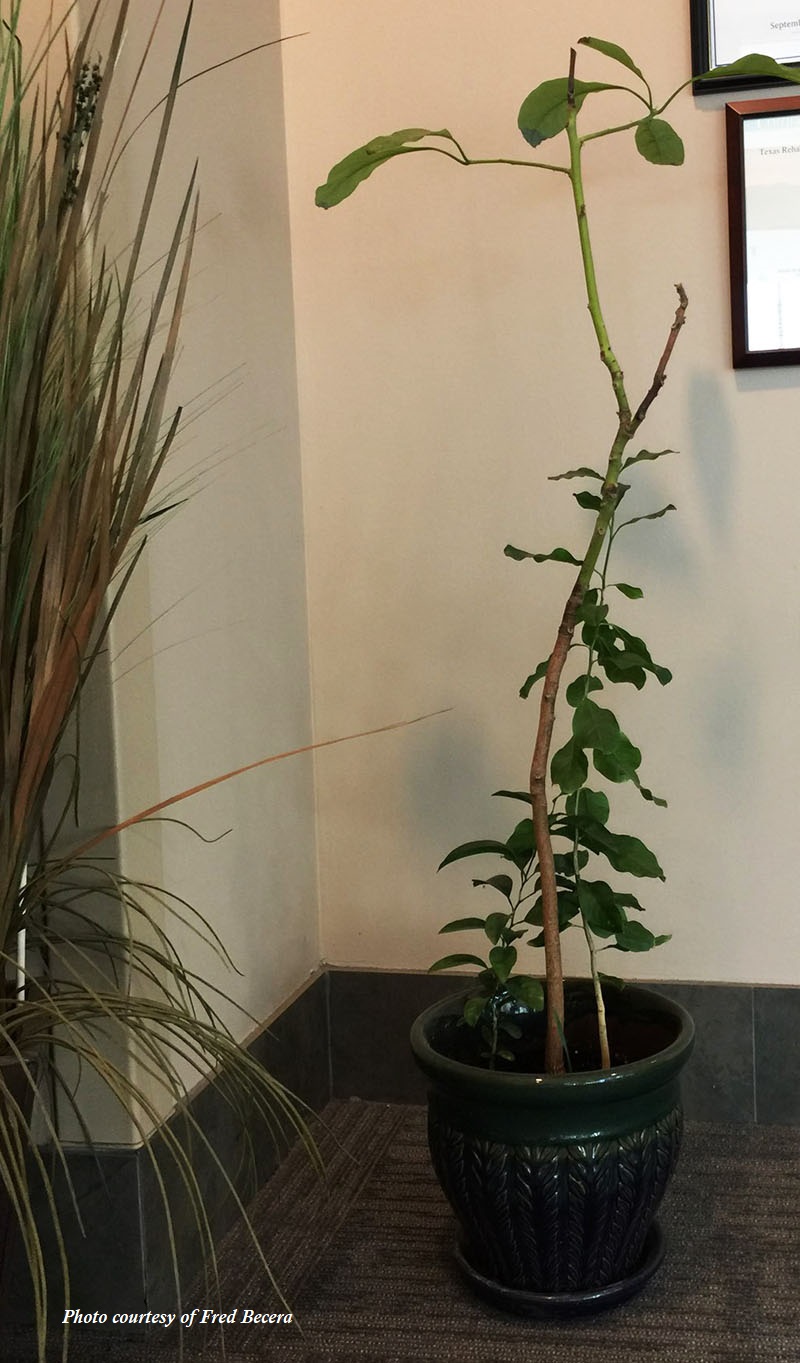 Now, he's got a problem with dieback on one plant. What should he do?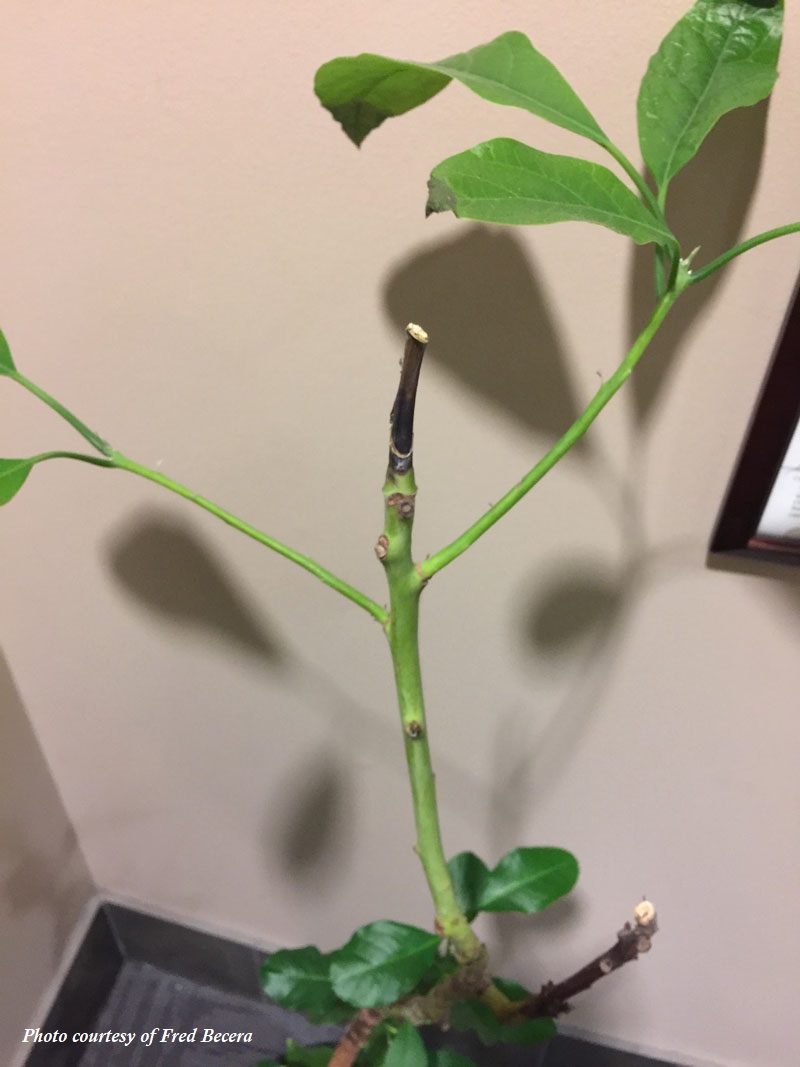 Get Daphne's answer!
We all know that the right tool makes any task easier. When I started gardening, I got some tools in deals like this: "Buy a blanket and get two garden tools FREE!" I snagged my first hand pruners for a few bucks at the drug store (don't do this!). I've bent more than one garden fork: now "art."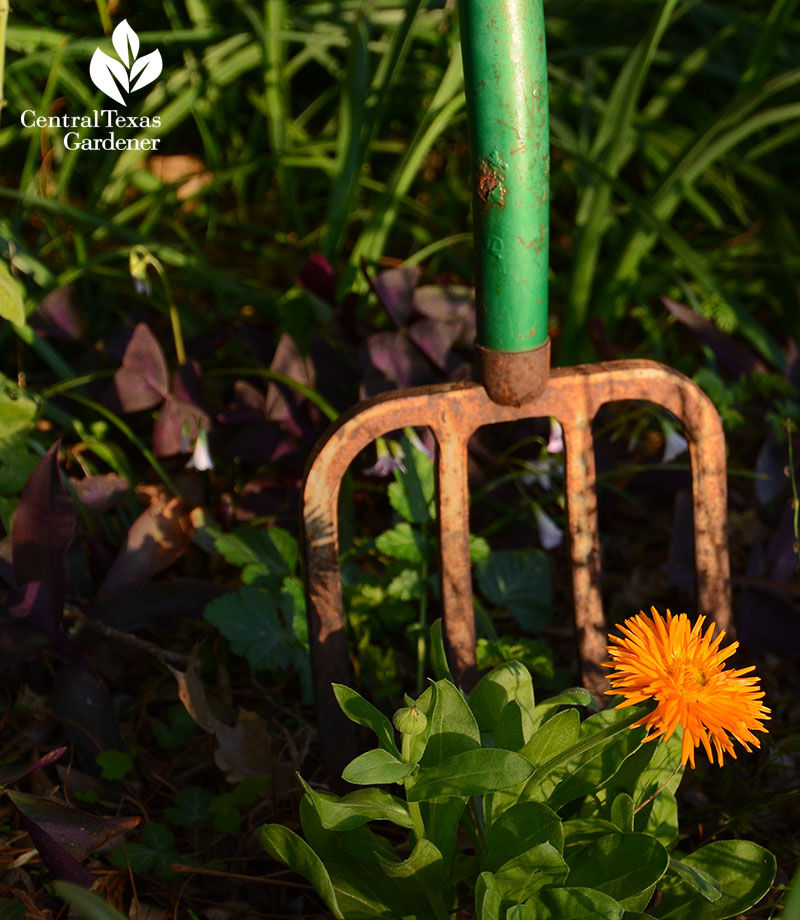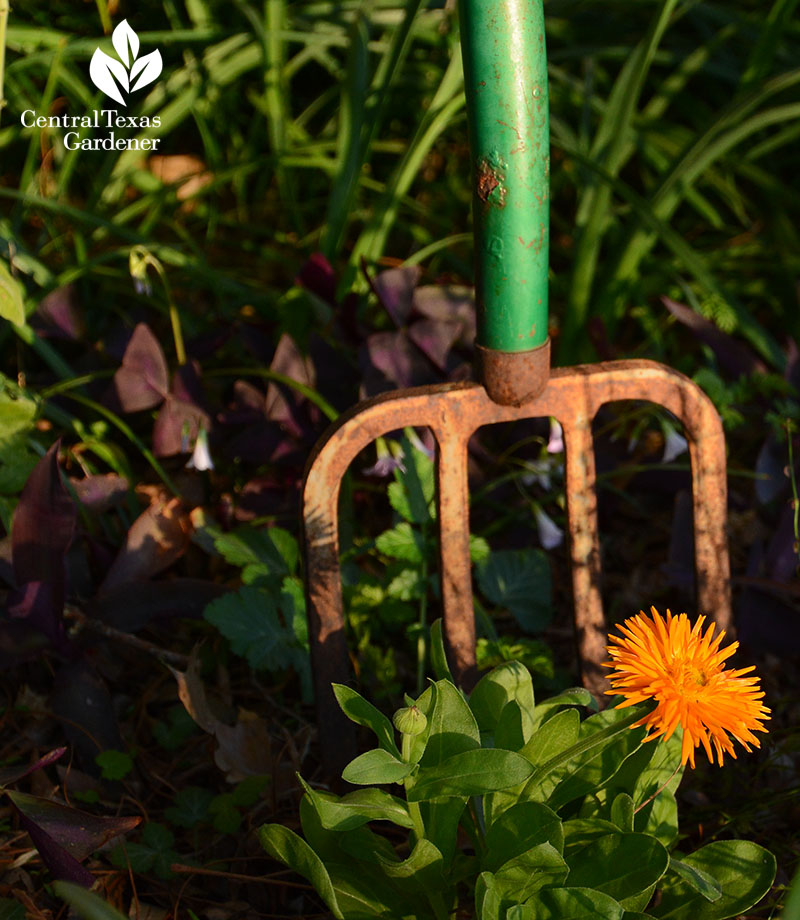 I'd never heard of a rock bar then, but believe me, if you live on rock, this is homeowner-safe and dynamite is not.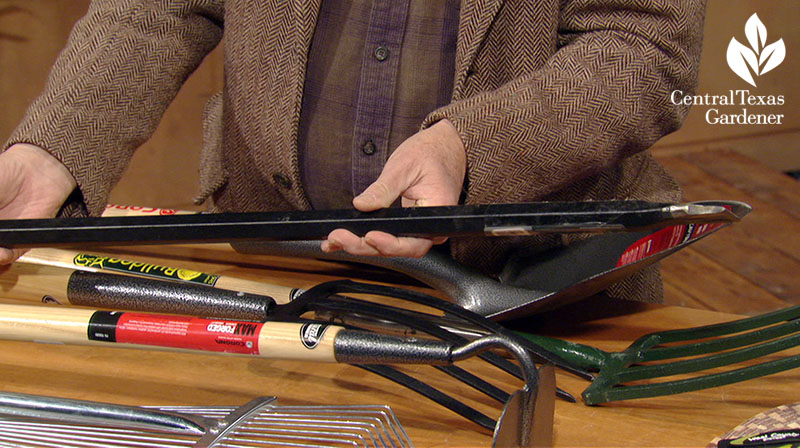 That's one of the essential tools John puts on the list, and how to pick the ones that will last more than a season. Watch now!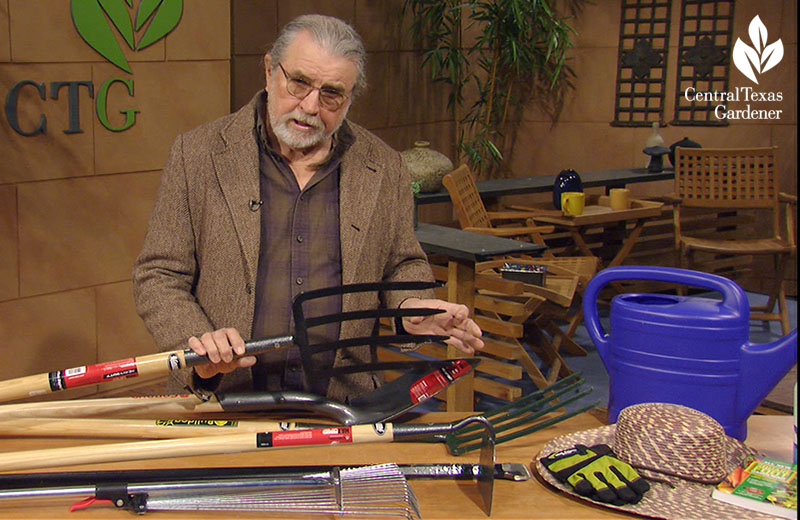 On tour, architect Sandy Stone and Joe Brown worked with nature's architecture to restore habitat in an area getting bulldozed.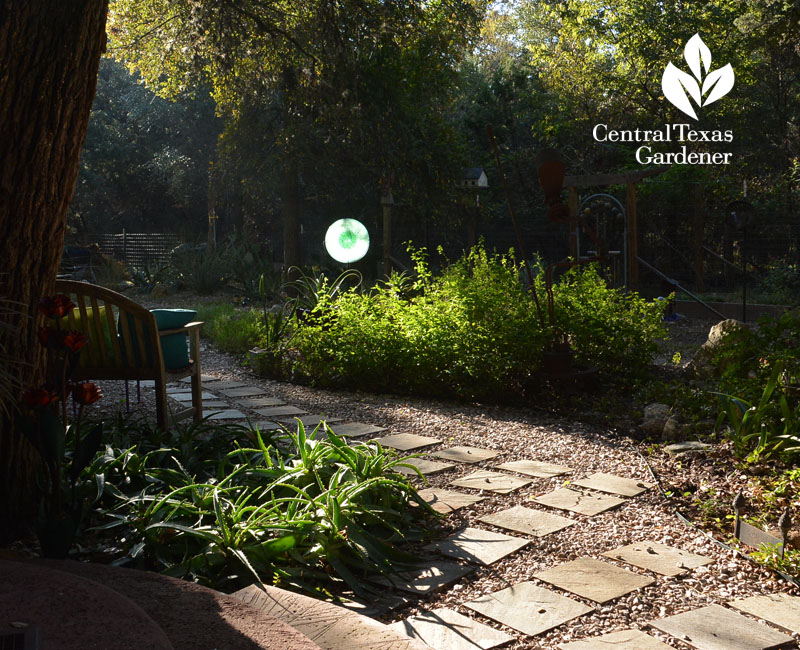 They removed invasive plants in favor of part shade-loving natives like American beautyberry and pigeonberry, assisted by Leah Churner of Delta Dawn Gardens and producer of her thoughtful podcast, Hothouse.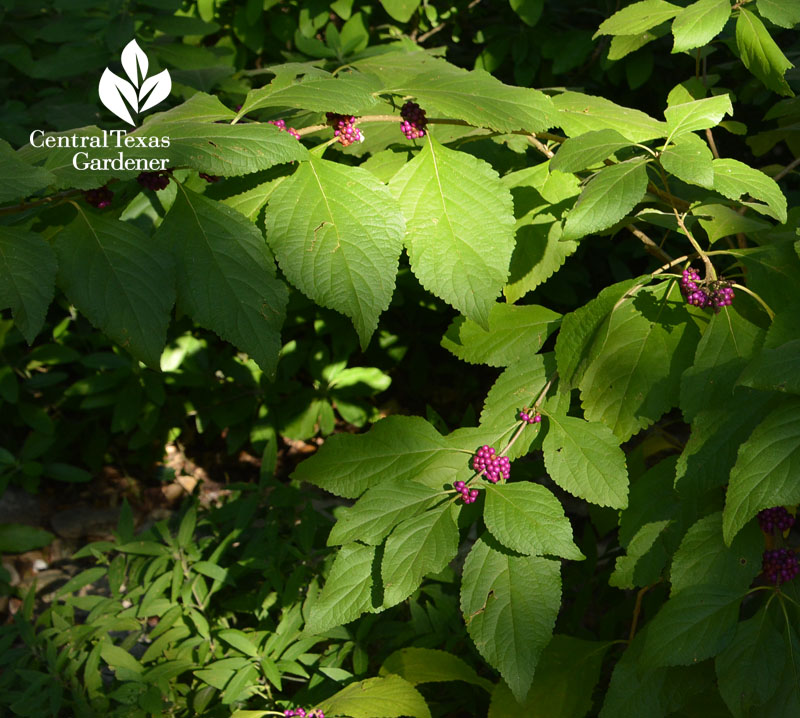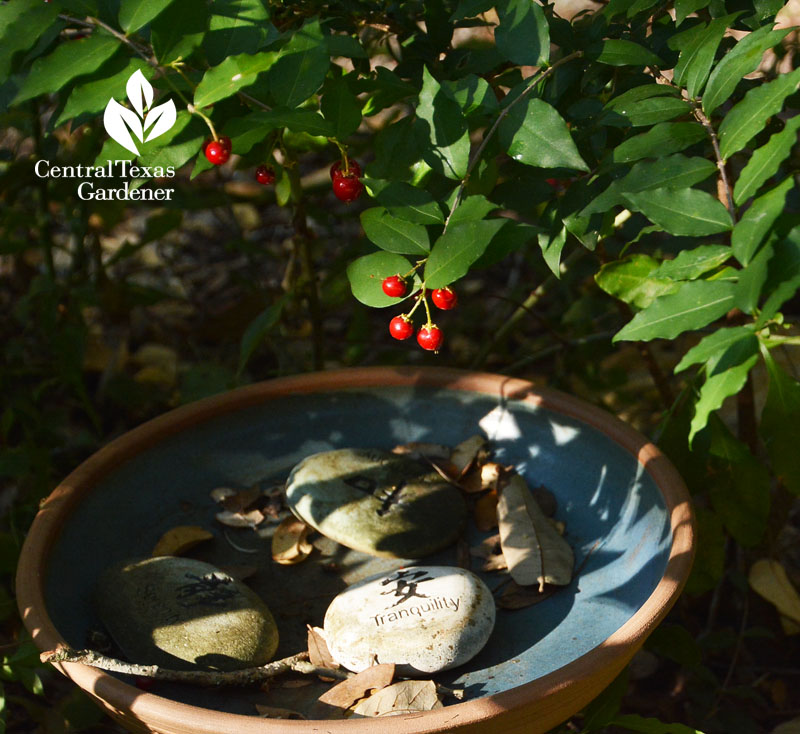 The house that Joe built tucks into native trees where they've gently dotted in spots for outdoor living among the now-robust wildlife.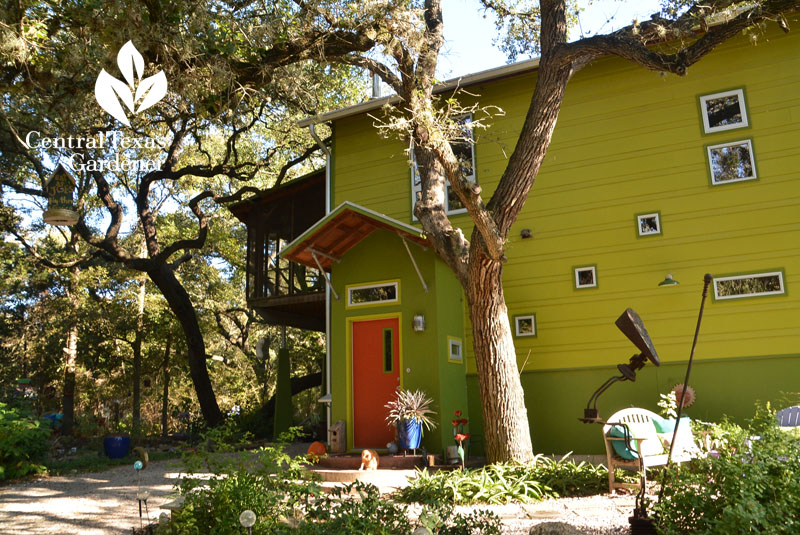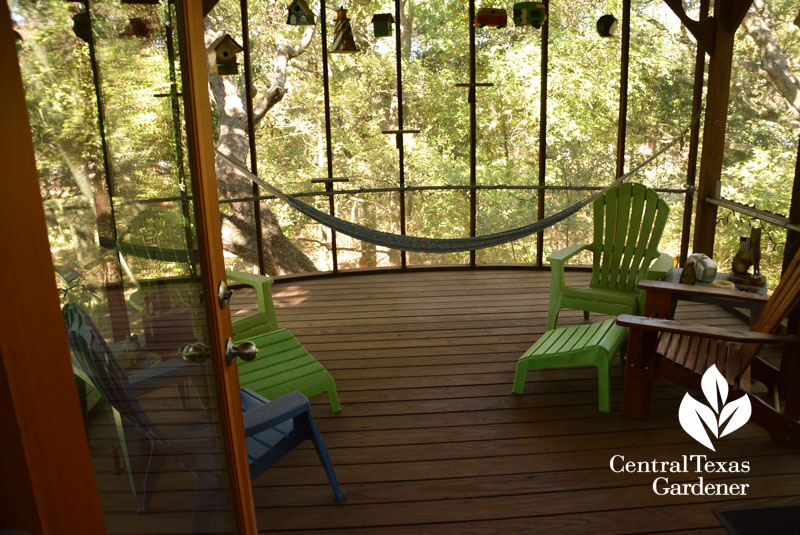 Along with Joe's handmade art among native plants like frostweed, he and Sandy repurpose sentimental treasures into enchantment.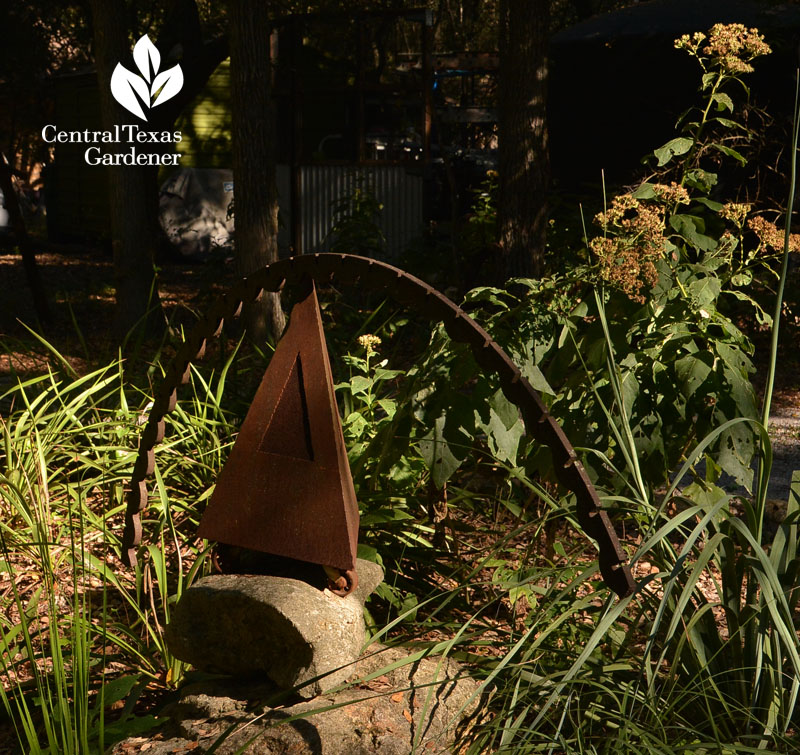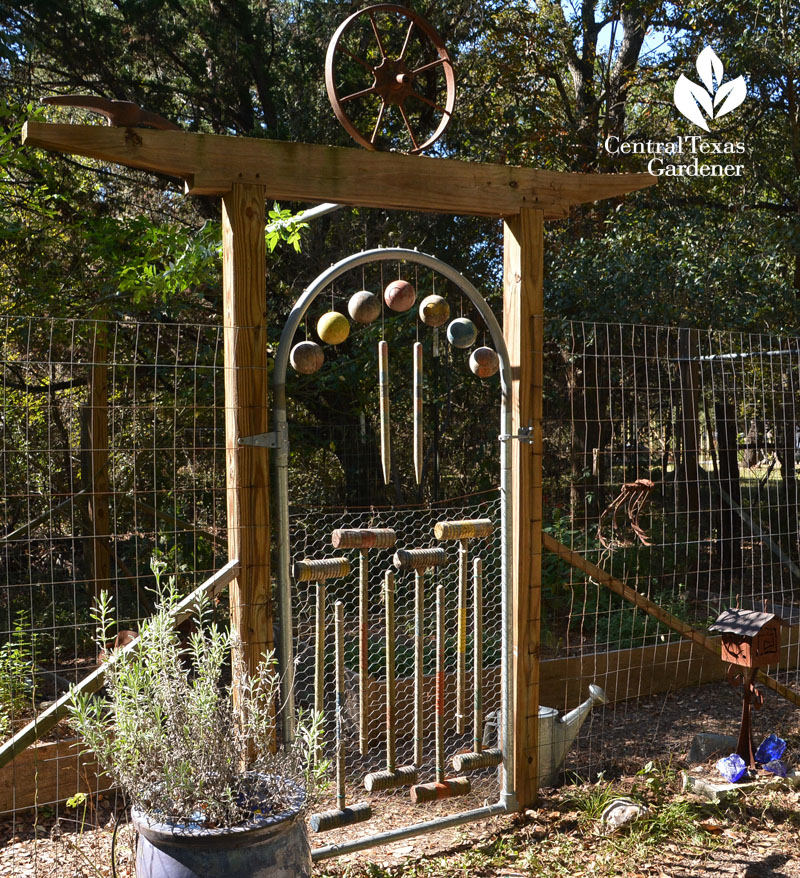 Watch their beautiful story now!
And thanks for stopping by! See you next week, Linda
Comments