March 14, 2019
Patience, passalongs, succulent style
"Free Plants" guarantees a crowd every time. So, it's a kick when we're gifted at home, like my mystery peach tree, most likely planted by a raccoon. Even though the location's not ideal under a tree canopy, it flaunted flowers a few days after the freeze, and with luck, some sweet fruit to come.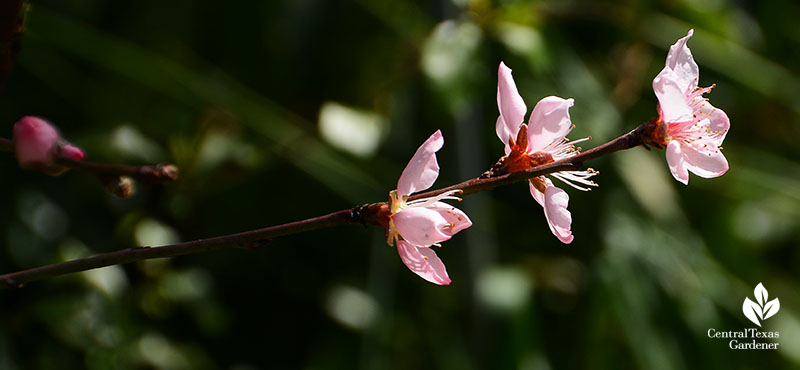 We planted most of our mountain laurels from seeds harvested from our first nursery-bought one. I just threw them out without scarifying. I'm not the most patient person around—except in the garden. I suppose it balances me. Anyway, it took years from seed to flower, but worth the wait.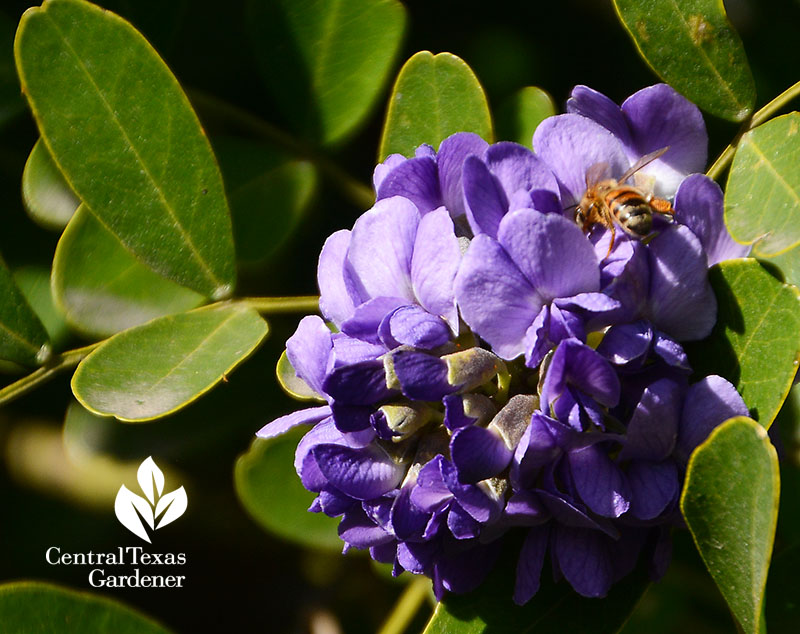 A week ago, we were shivering right along with our plants. This Wednesday, we all shucked off our jackets, at least for a few days, including my passalong bearded irises.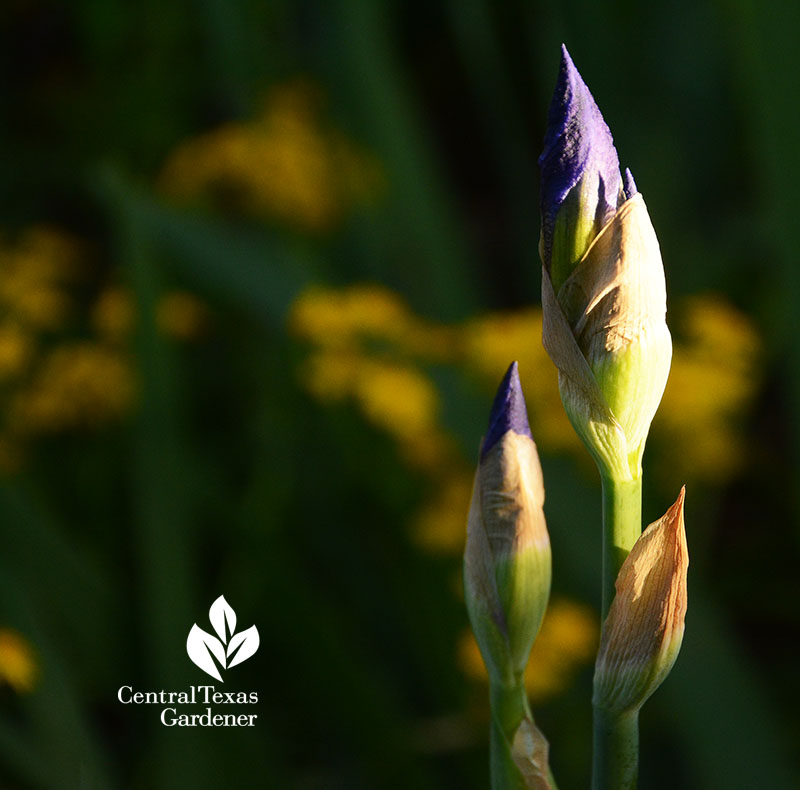 Another passalong in 2008 was the corms of drought-tough Anomatheca laxa (formerly known to me as Freesia laxa). After sporting strappy foliage all winter, they came through after the freeze with a new flush of little coral flowers.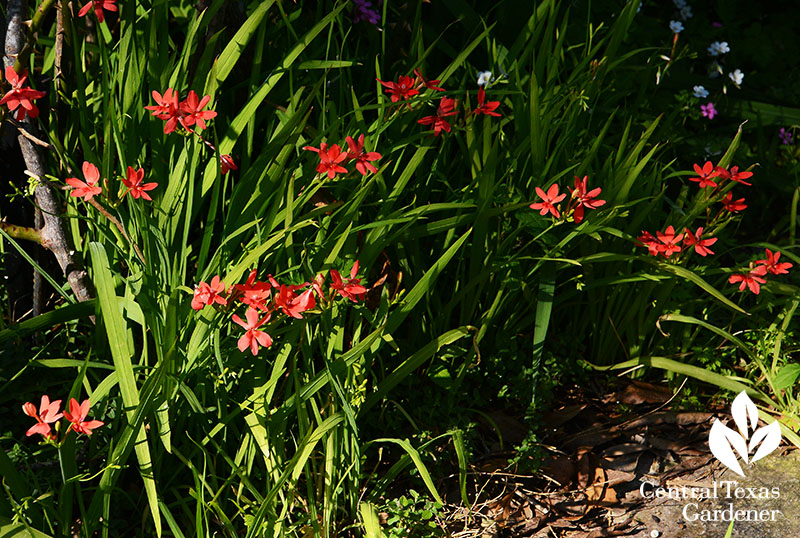 SO, have you had lots of these delicate winged insects recently? Note: viewer discretion advised. 😉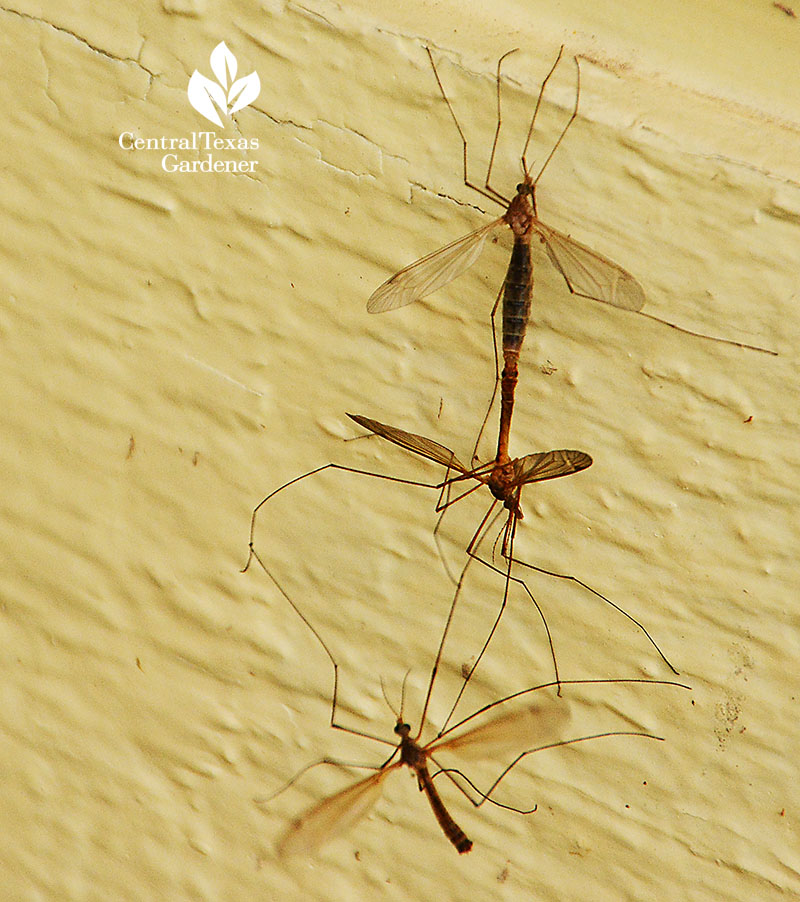 They're adult crane flies and won't harm you at all. They've got other things on their minds before they die in a few days. When they sneak in through the door and head for moist areas like the shower or kitchen sink, I gently take them outside. Read more about crane flies from Travis County entomologist Wizzie Brown.
In case you missed it, see how to keep your indoor succulents in tiptop shape with Monique Capanelli from Articulture Designs.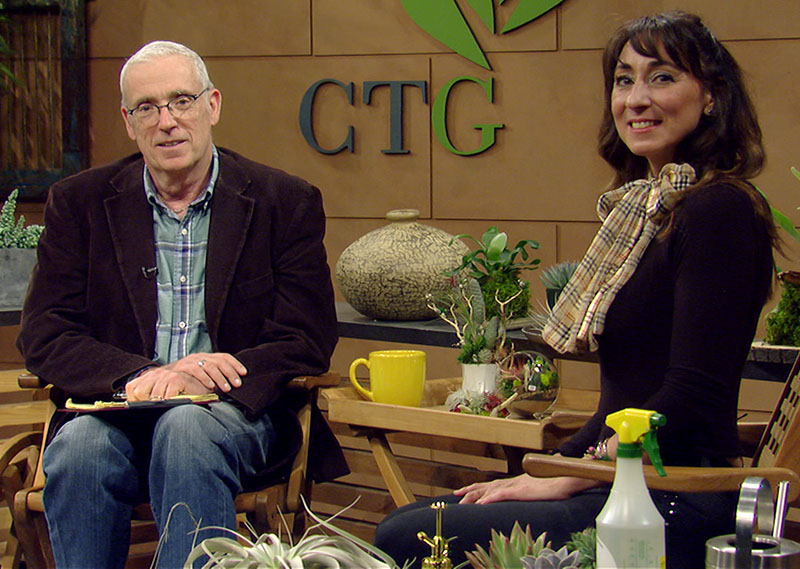 On tour, Colleen Jamison and Bruce Baldwin pass along indoor/outdoor connections with imagination, persistence, and patience.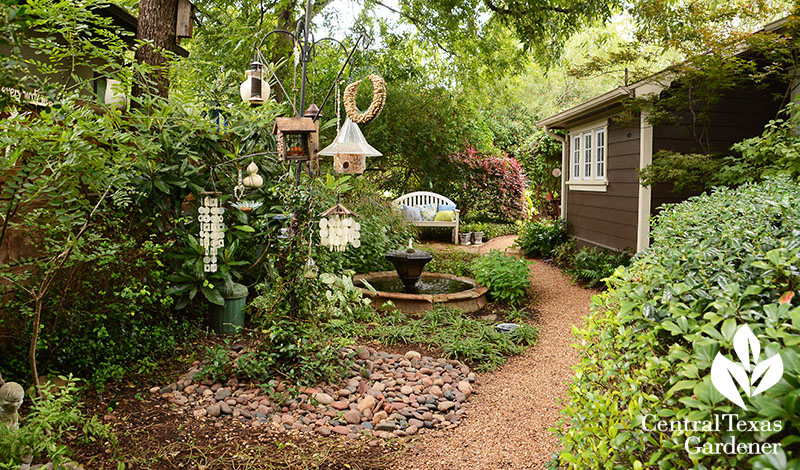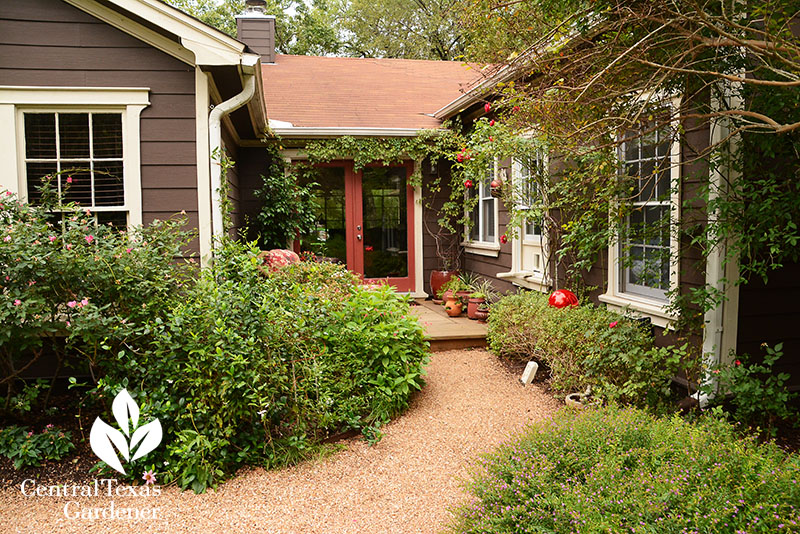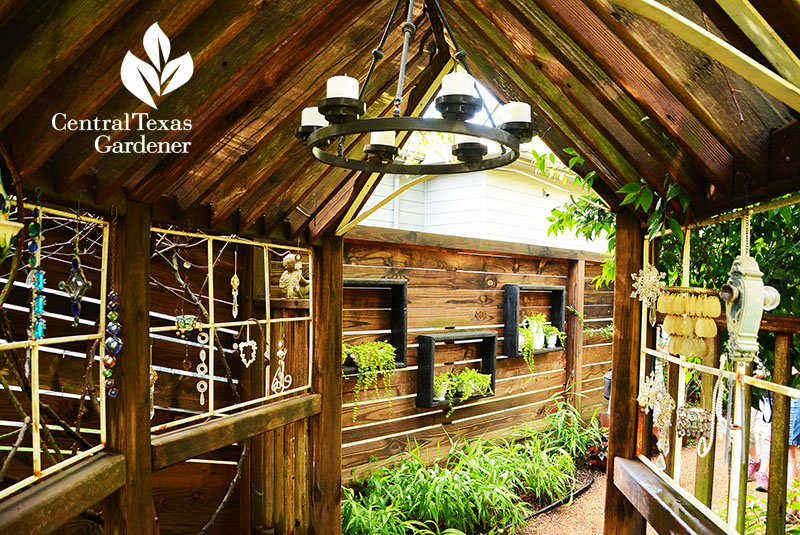 Watch now!
Thanks for stopping by! Linda
Comments