August 1, 2019
Elevating Perspectives
Garden styles and personalities are as delightfully unique as we all are. Our methods for planting vary too, from ground-gracing borders to container gardens-in-a-pocket and raised beds. Here's a few I ran across on June's Garden Bloggers Fling in Colorado.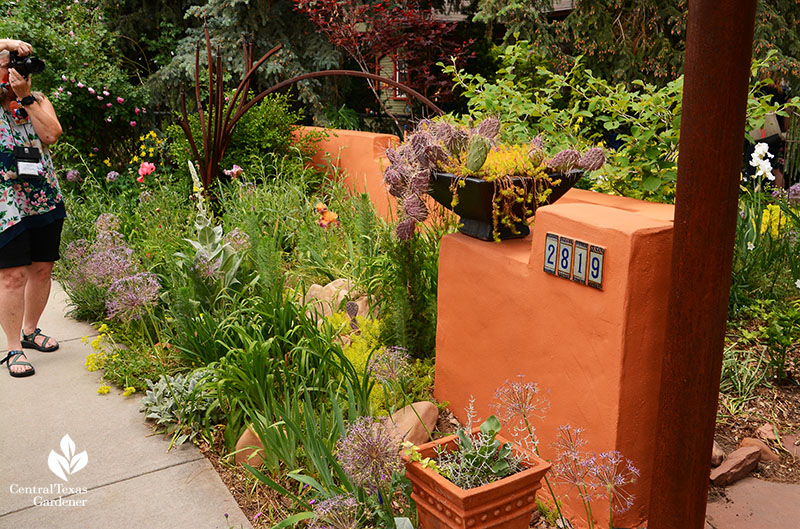 After Dan Johnson and Tony Miles softened their low coral stucco wall at sidewalk level, they punched in spiky guest-safe contrast with container-bound purple prickly pear and golden-hued sedum.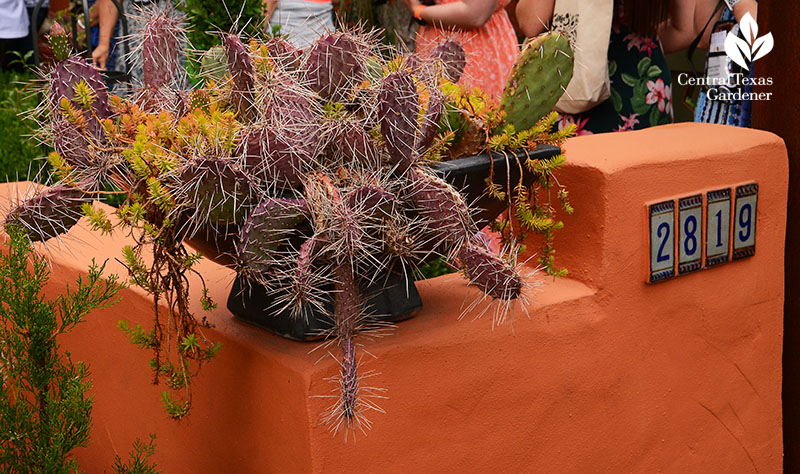 At the front door, they also grab multi-level attention. With a few scrap planks of wood or picket fencing and a lick of paint, you've got a clever mini-plant gallery to dress up a wall.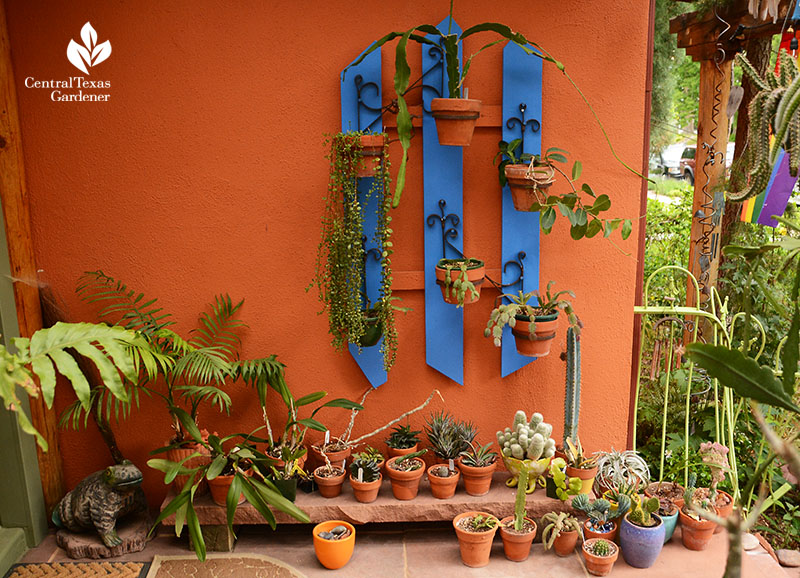 Paula and Scott Deemer celebrate front door arrival with a mini-garden layered into a rustic old container.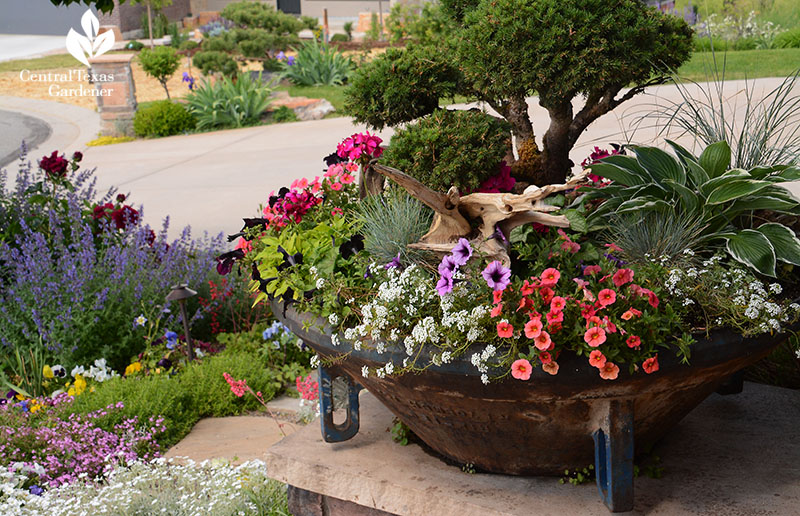 Recycling advocate and habitat-oriented Jean Morgan greets her guests with a retired wheelbarrow reincarnated as a landlubber hippo.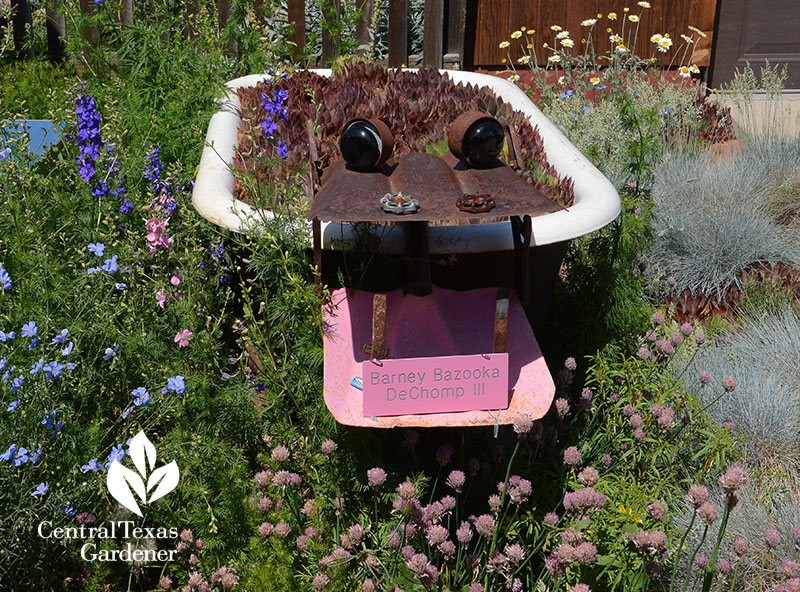 Rob Procter and David Macke salvaged a wheelbarrow as a signpost in their sectioned garden promenades.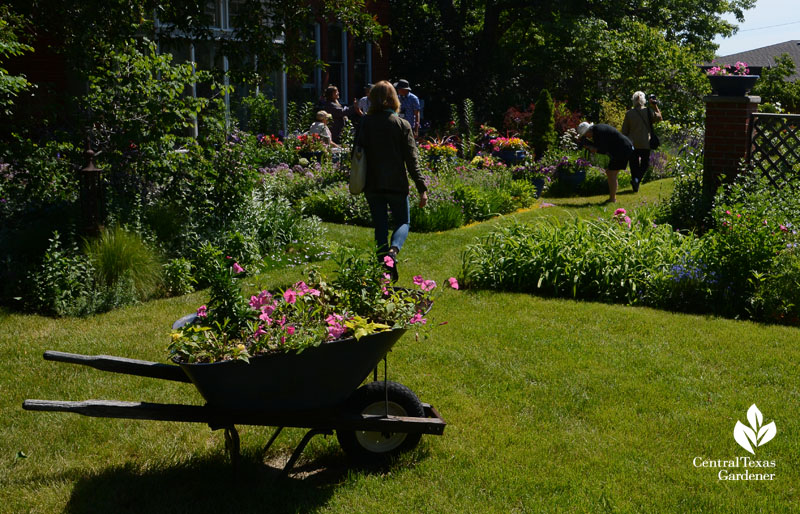 They anchored the variable vegetable garden with container directives to change out with the seasons, too—I suspect to attract pollinators as well.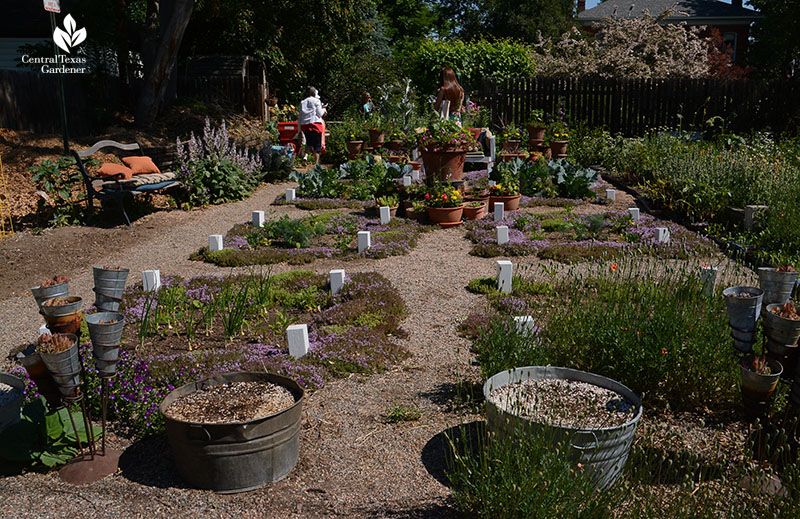 Making our own containers lets us choose the depth and shape we want. At The Gardens on Spring Creek, here's one we can do: a concrete bowl inset with colorful glass.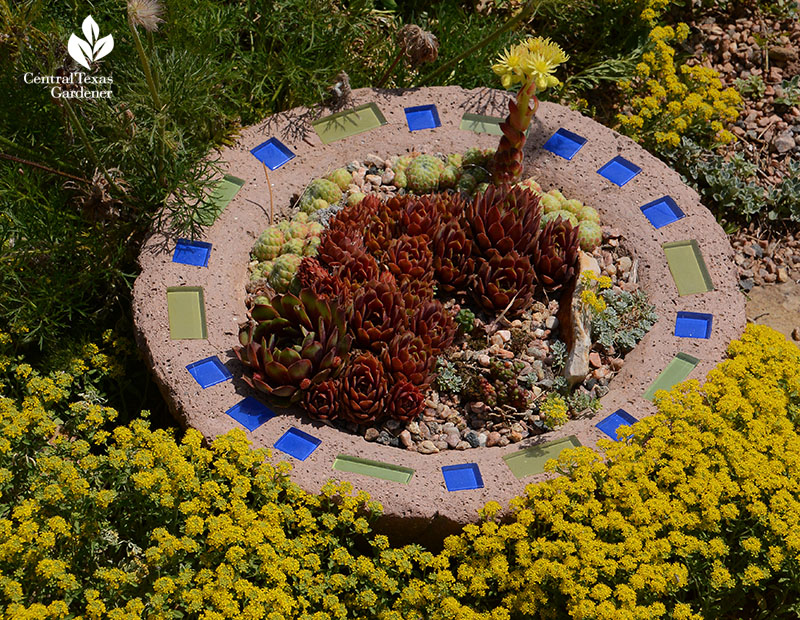 Homemade hypertufa containers start with Portland cement, too, but are much lighter thanks to mixing in perlite, peat moss or coir. Jan Devore accents her perennial beds with hand-crafted designs that blend right in.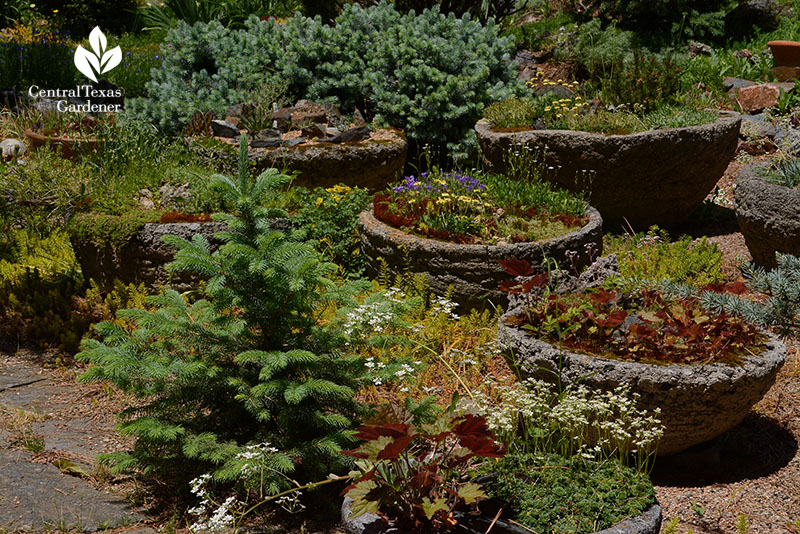 Watch CTG's segment on how to make hypertufa.
Top off perennial beds with annual color. To pop electric blue lobelia against yellow columbine and soft pink roses, Kirsten and Scott Hamling chose a rustic box that gives the plant first billing.


With raised beds, we can grow on uncooperative soil or simply add vertical dimension.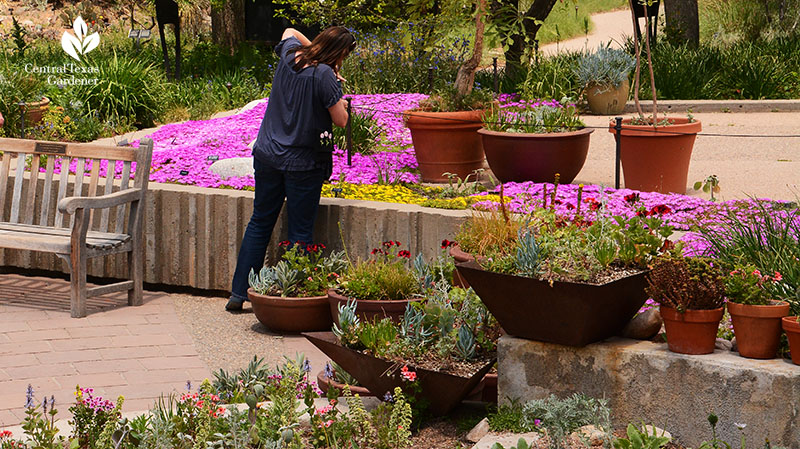 Denver Botanic Gardens offers take-home ideas for every style.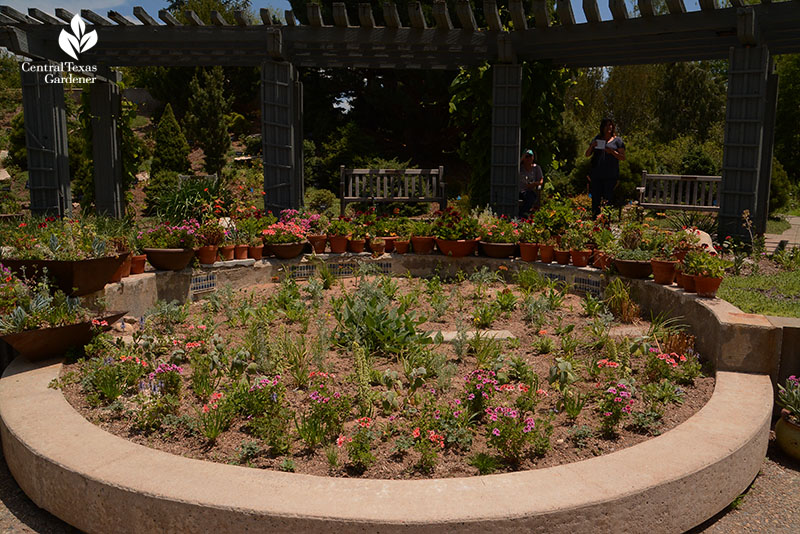 Then we've got berms and rock gardens, like in Denver Botanic's Rock Alpine garden.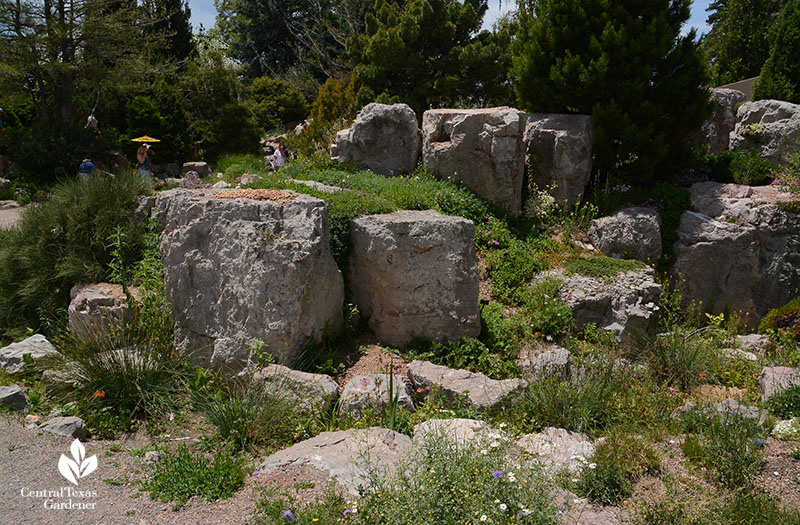 For Central Texas gardeners without natural outcroppings, quarries and stone suppliers are happy to assist.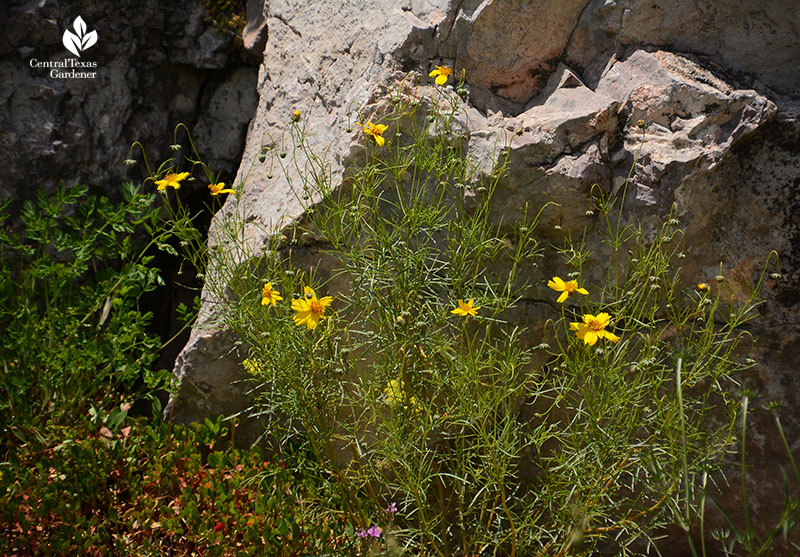 The Deemers built up rocky berms to frame a patio valley and entrance to flat graded vegetable garden.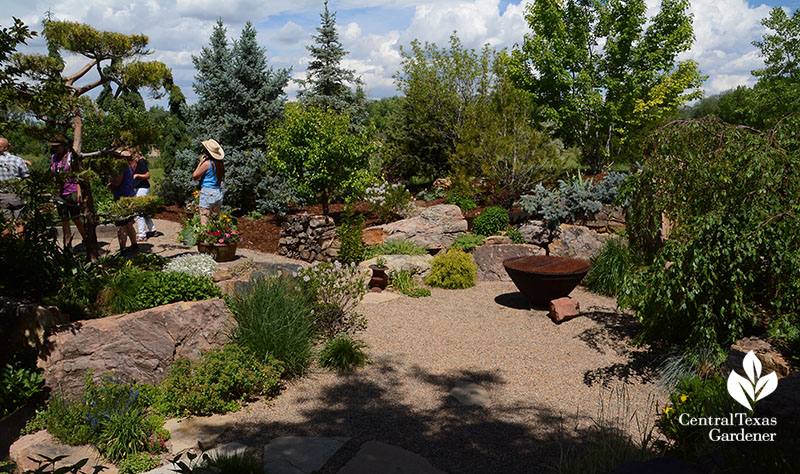 Rock-adorned berms not only elevate dimension, they attend to drainage, which many xeric plants demand. In Centennial, Retha and Keith Funk altered the perspective—visual and philosophical—in their front yard.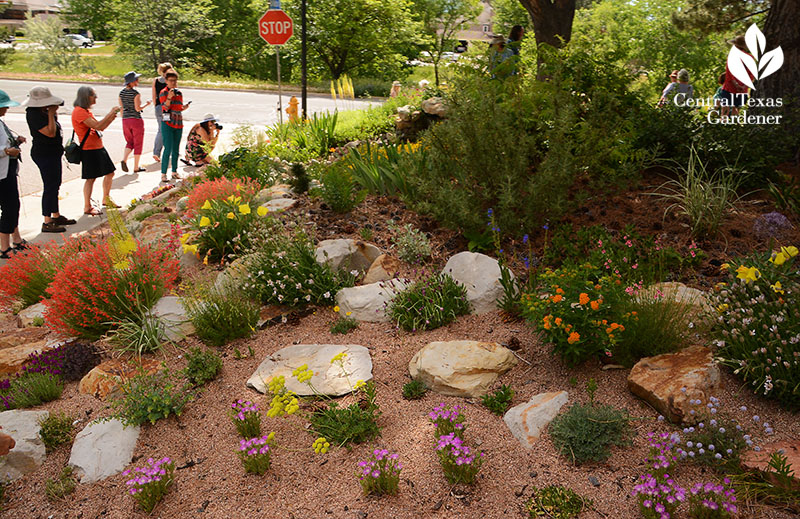 Xeric plants in Central Texas benefit from well-drained berms to prevent root rot during cyclical heavy rain, too.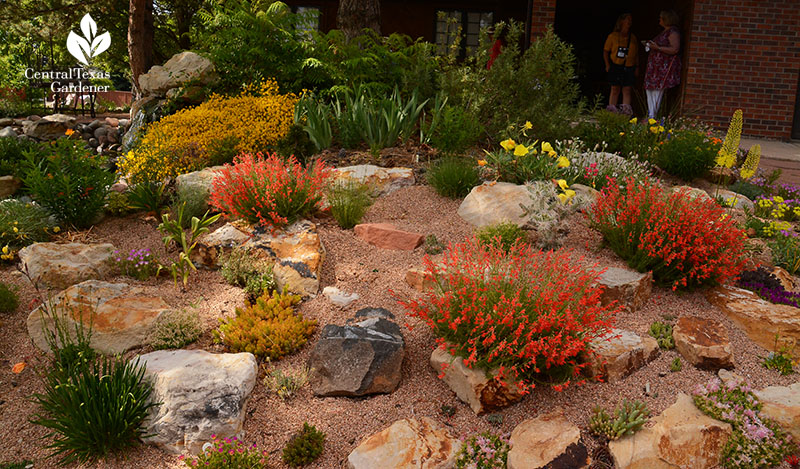 Crevice gardens, crafted from partially buried, vertically-placed slithers filled with good-draining soil, also help prevent root rot for "dry feet" plants. Like any garden, make it your own. Janice Devore's designs in Fort Collins: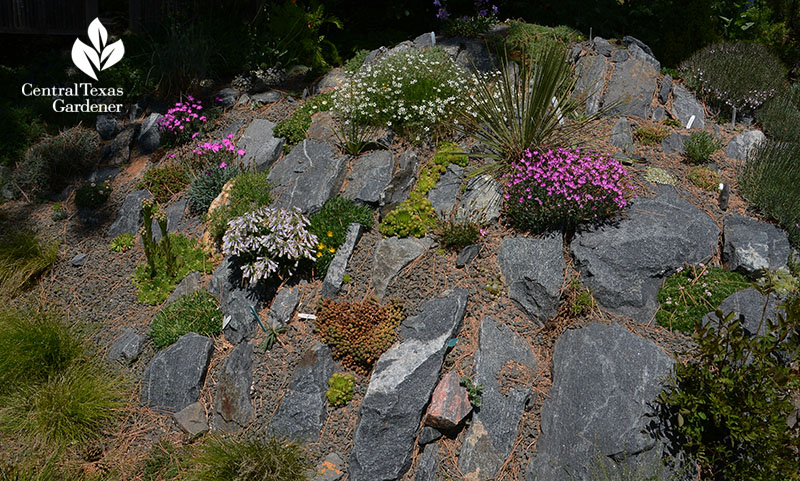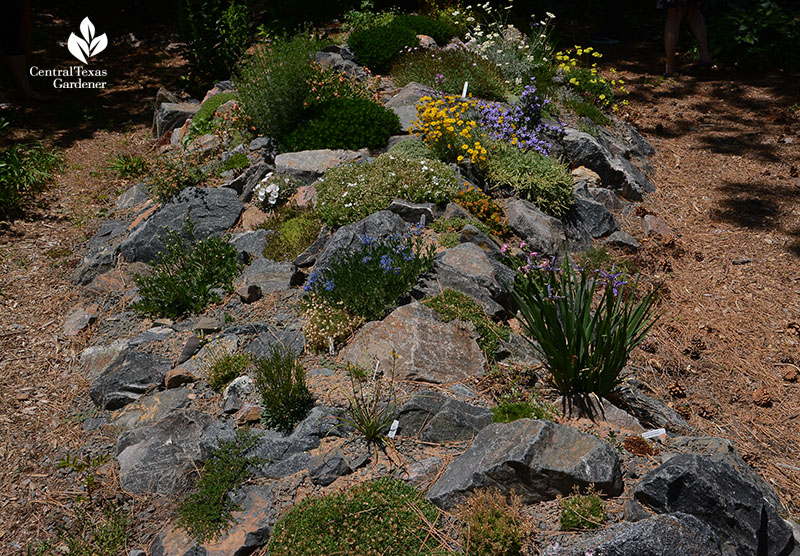 Also in Fort Collins, Carol and Randy Shinn's versions: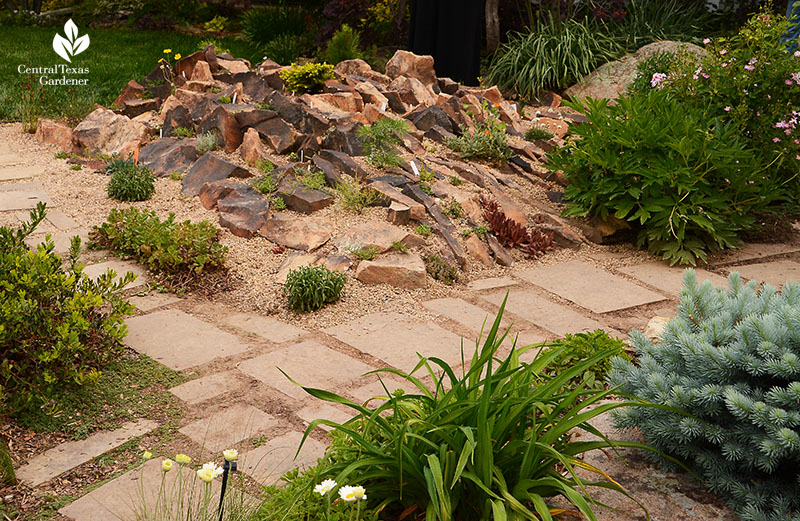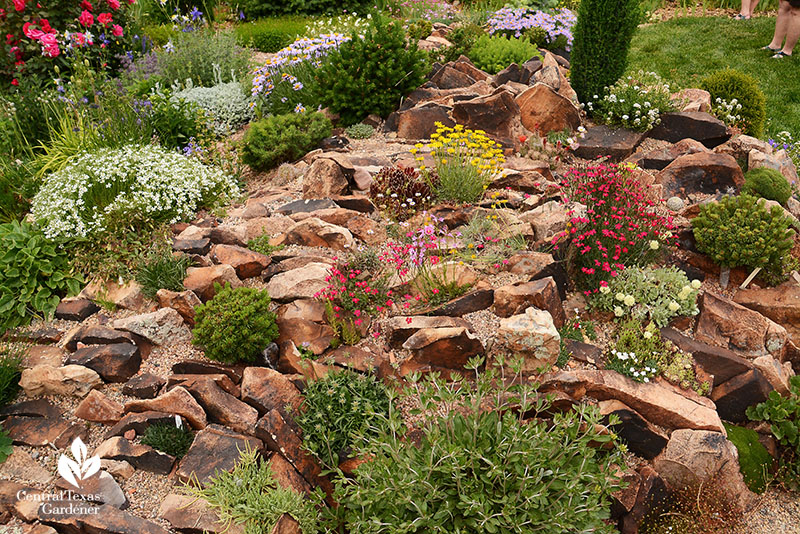 Grow high with a green roof.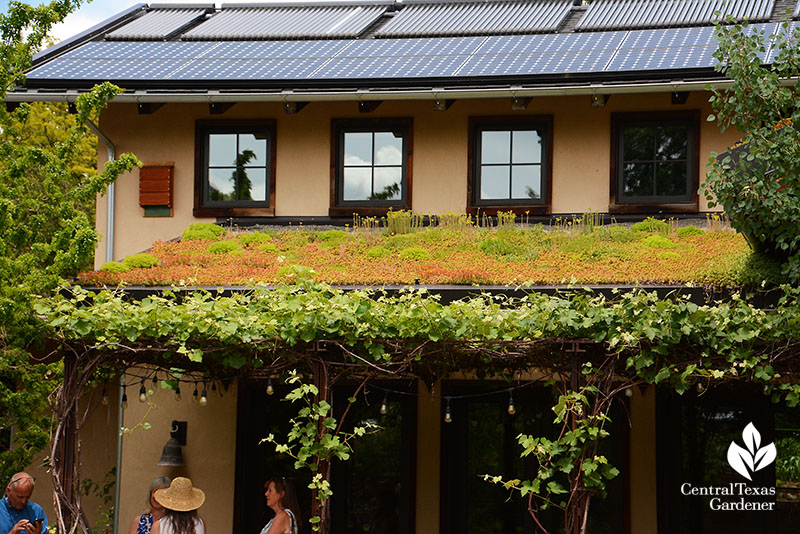 This technique requires expert structural attendance and wise plant selection. Tatiana Maxwell's green roof selections in Boulder may well differ in Texas.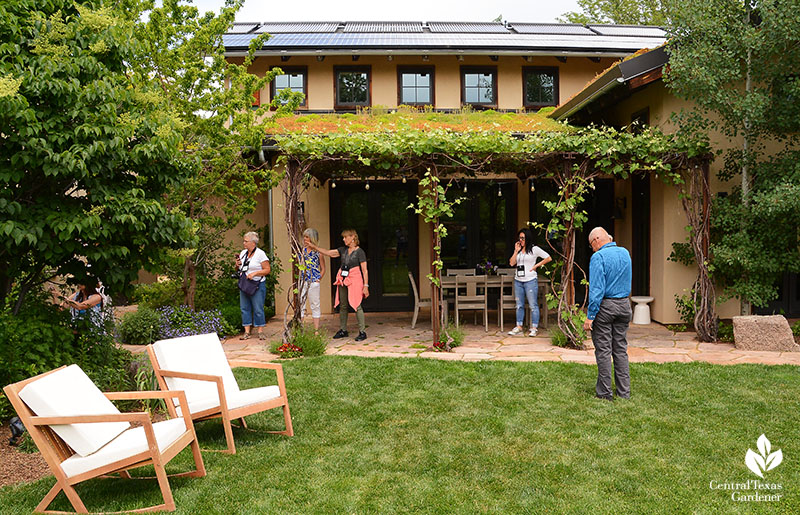 Ponds adjoined to dry creek beds both collect and disperse water.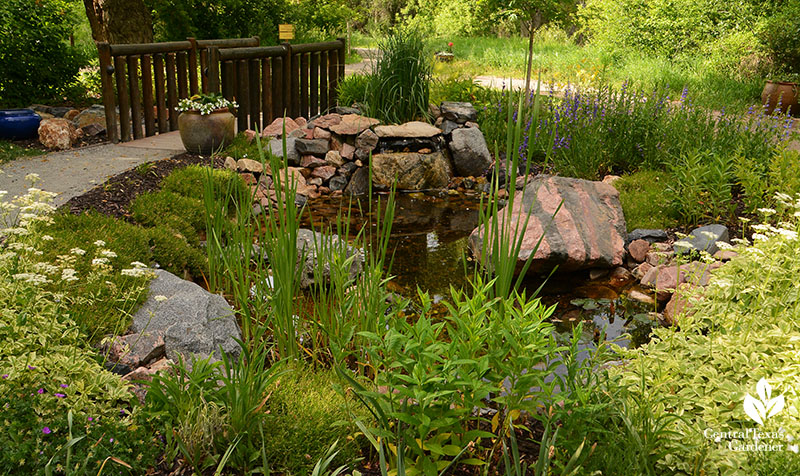 The pond and dry creek bed at Denver Botanic Gardens: Chatfield Farms demonstrate woodland plants that handle seasonally wet conditions.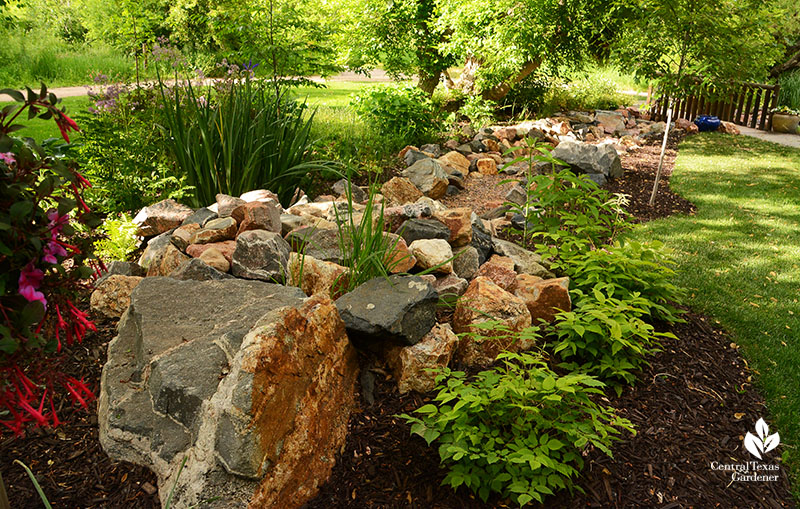 Embrace tunnel vision like this dry creek at The Gardens at Spring Creek.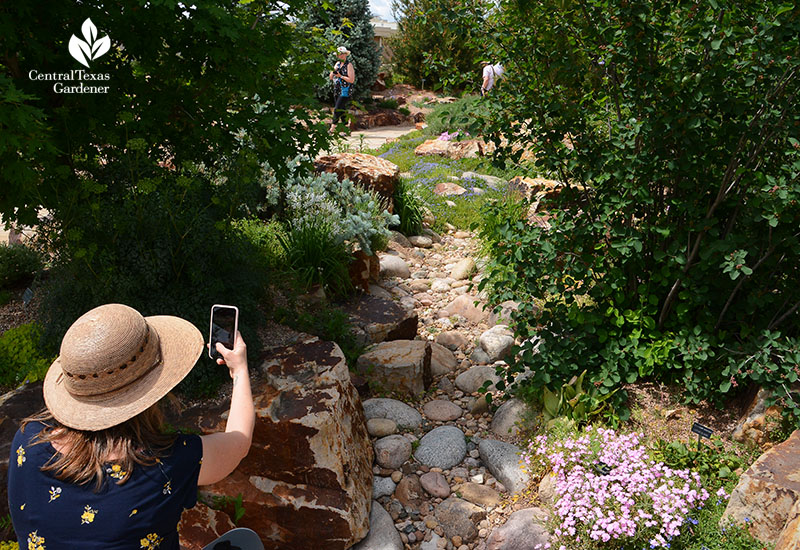 This week on CTG, garden designer Leah Churner lays out dry creek bed best practices, mistakes to avoid, and do-it-yourself tips.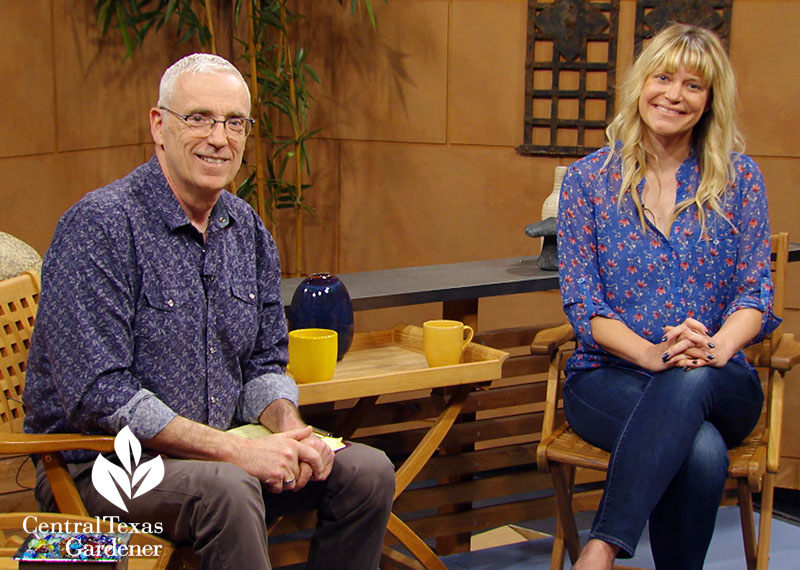 In Burnet, Pamela and Jimmy Holcomb controlled runoff from a steep road and restored indigenous plants on a sandstone cliff above their Lake Buchanan waterfront.


Read all about it and watch now!
Thanks for stopping by! See you next week, Linda
Comments