July 25, 2019
Relaxation Tricks: Garden Perches + Water
Okay, I sure don't have to tell you that turning off devices turns on grander perspectives when we go outside—even quick breaks on busy days. So, instead, let me give you some tempting ideas to indeed try at home.


I really wanted to plop down on that funky cute couch in David Macke and Rob Proctor's Denver garden on June's Garden Blogger's Fling. They've got lots of alternatives, though, to satisfy your mood—gregarious or pensive—while uniting the garden with blue accents.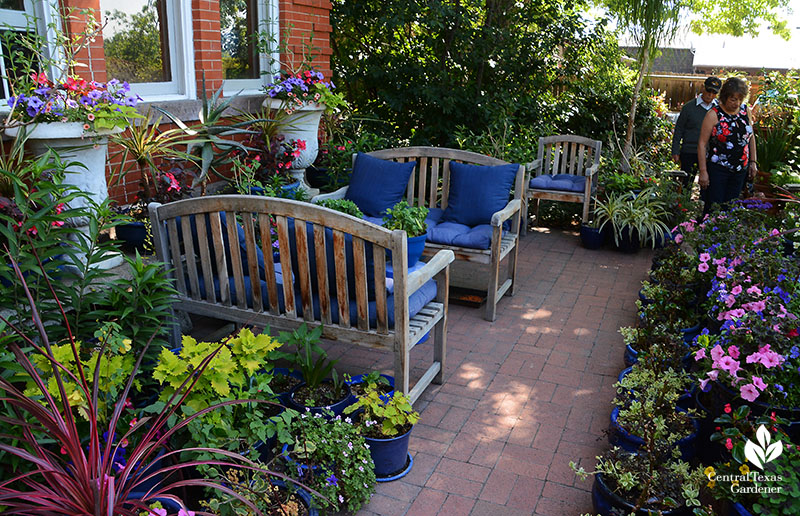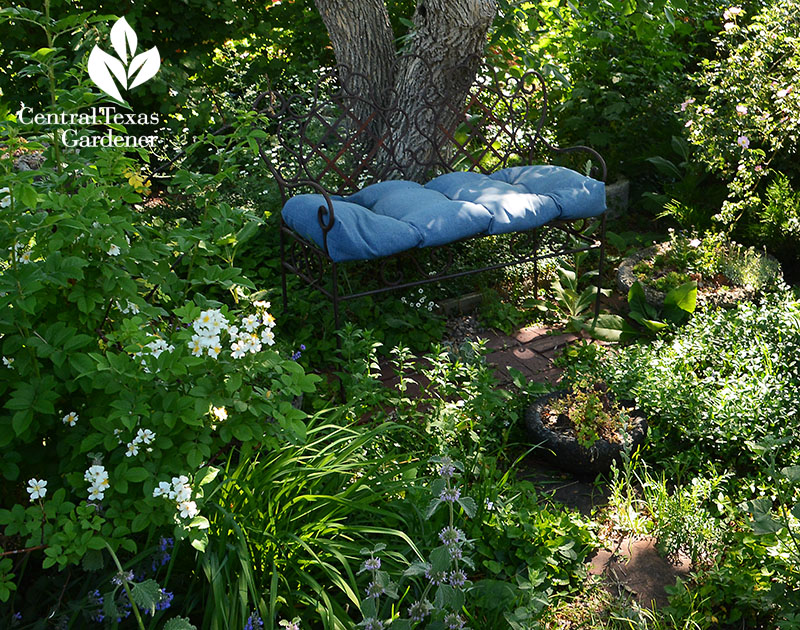 When perches meet water, it's impossible not to relax. On a Denver front porch, Tony Miles and Dan Johnson, Curator of Native Plants and Associate Director of Horticulture at Denver Botanic Gardens, liven up downtime. Oregon garden designer Alyse Lansing grabs a shot.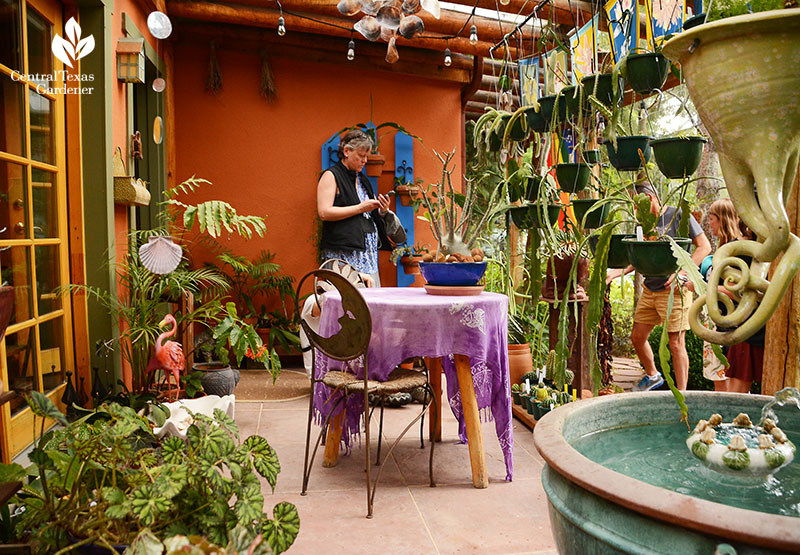 In back, rather than regrading, they took advantage of the abrupt slope for a plant-embanked, boulder-lined stream and pond.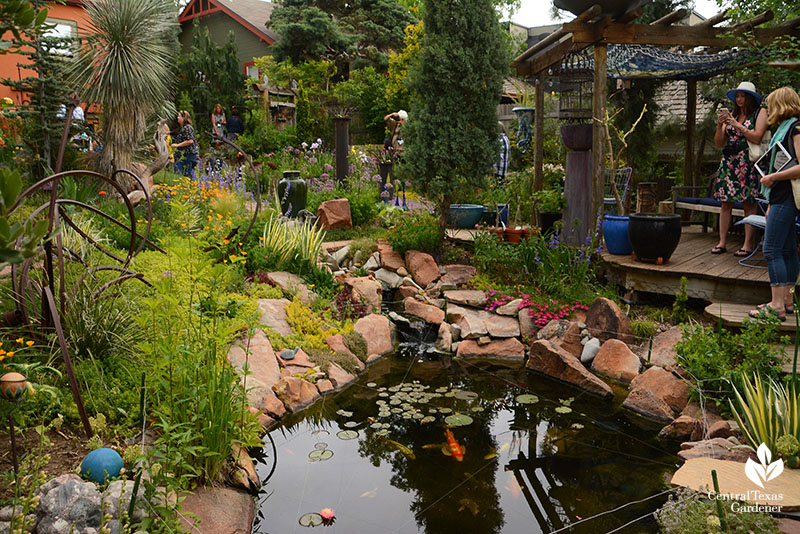 Their creative bravery turns ordinary objects into something unique like this upcycled bottle waterfall spill.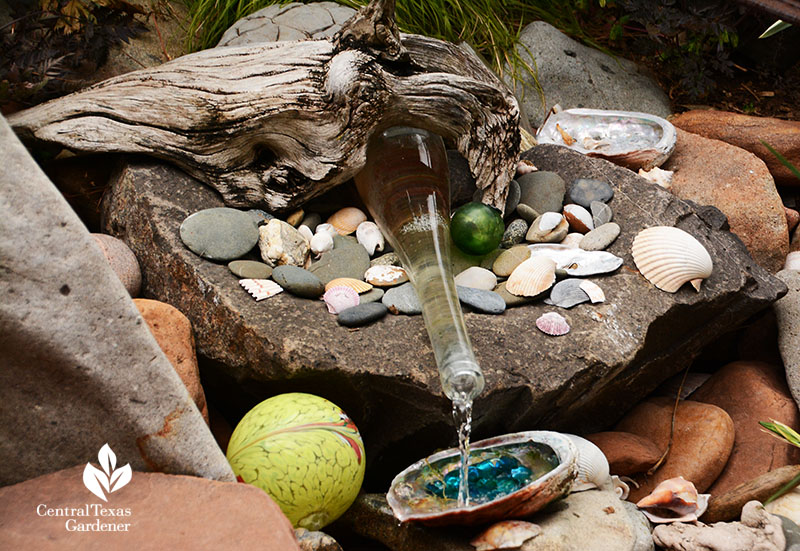 From plants to architecture, they go for bold. This design is royal in my book, since I'm a fiend for purple! Urban farmer Angie Rose's ensemble aptly complemented the rich tones. Check out her gorgeous and informative blog!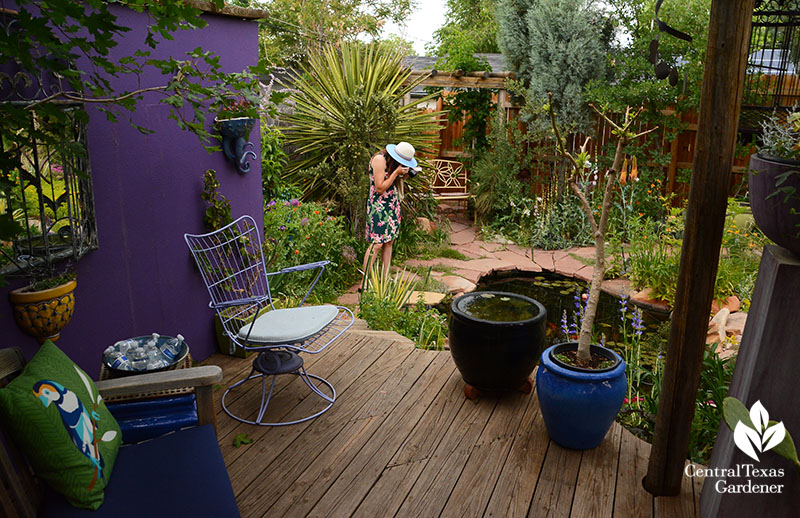 Over in Niwot in Paula and Scott Deemer's backyard, fire and water unite. A cluster of random block stone pillars encircle a boulder hearth and gas fire.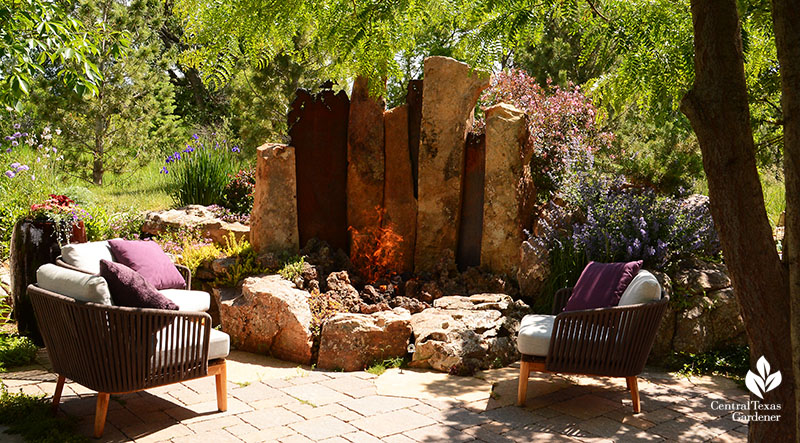 Warm your soul while warming your tootsies, thanks to Scott's gently directed habitat plantings.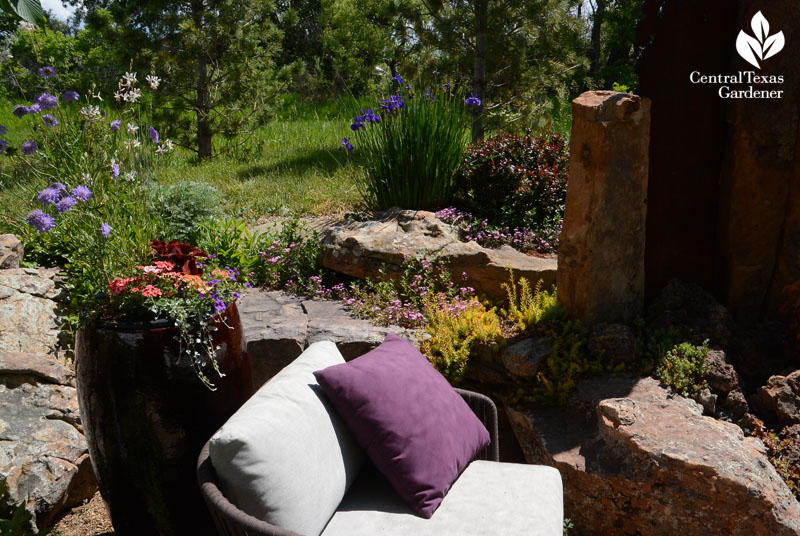 Then, add water in a biofiltration pond-like pool where wildlife grabs a plant-based meal and a drink.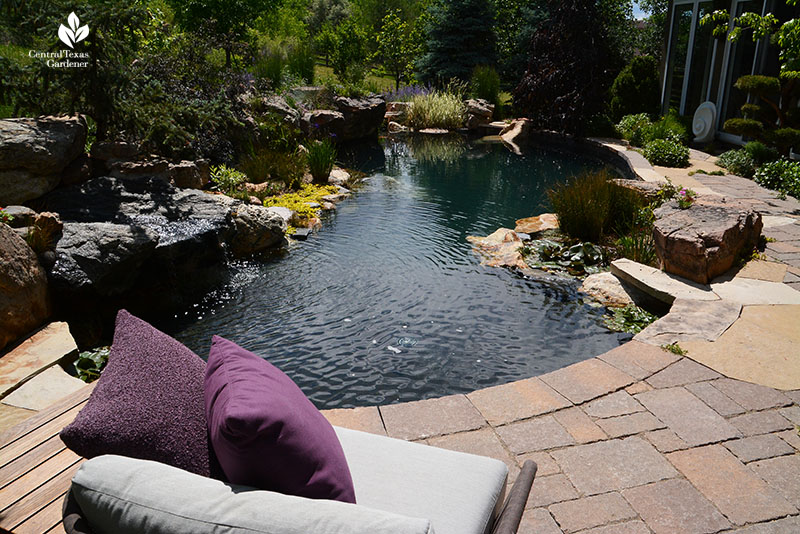 Cool down your view, like owner/designer Scott Deemer and Jim Peterson of Garden Design.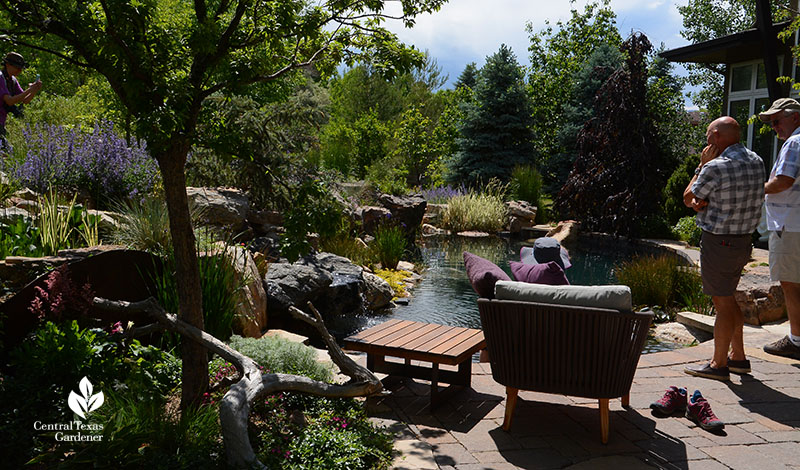 Or plunge in to just plain cool off, like Anneliese Valdes, one of the family members behind CobraHead tools.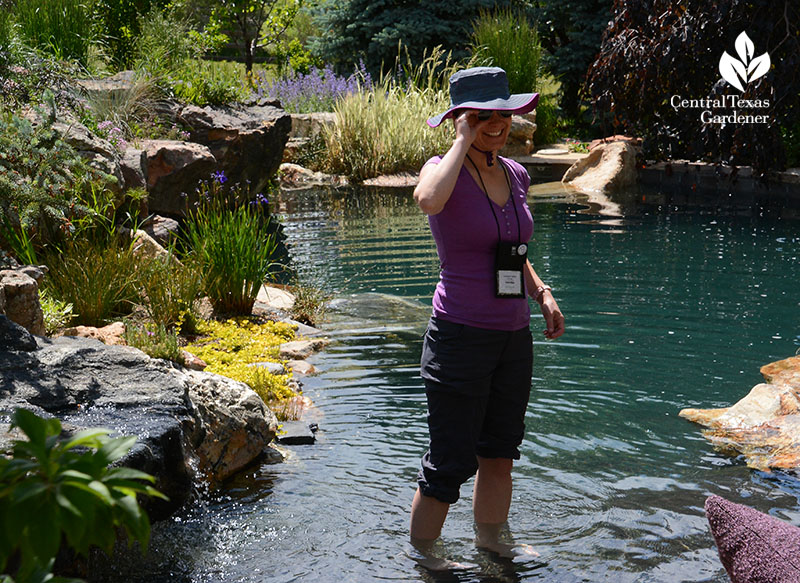 In Fort Collins, Jan Devore's sunny-hot borders mellow into shady woodland paths where all avenues intersect with a pond-side view.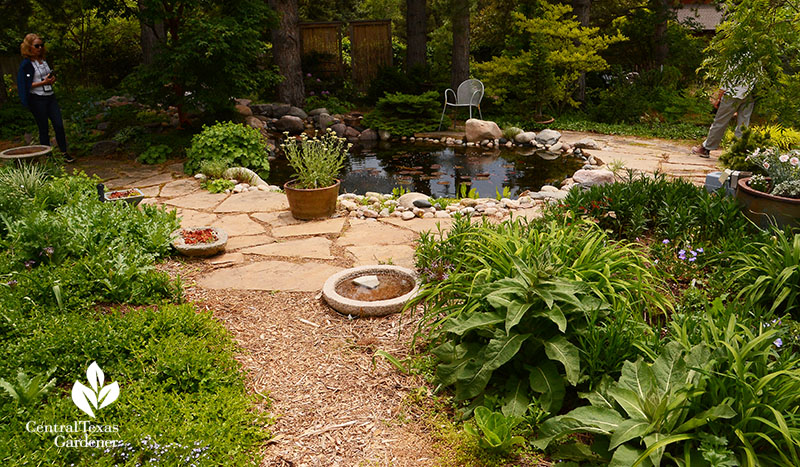 Boulder gardener Linda Boley chats with neighbors (even busloads) from her shady porch bordered by a geometrical raised bed. Oh, how I'd love that on my front porch! A shrub rose sweetly breaks the next-door view.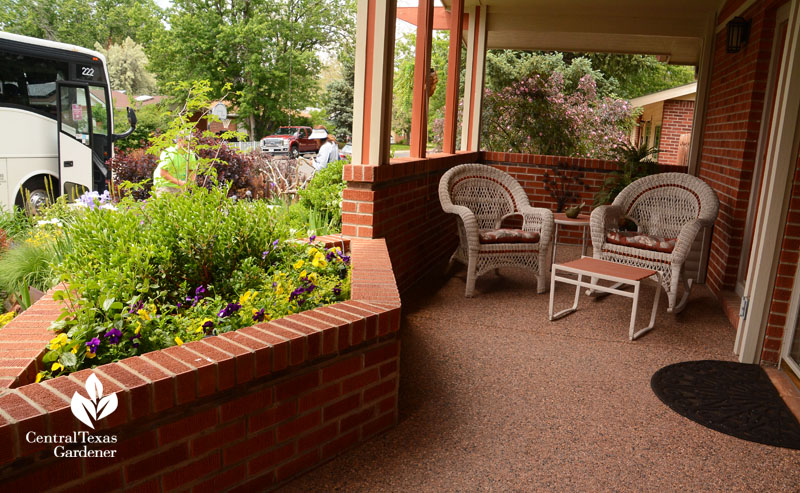 In back, a woodland strip hosts a bird spa among ferns, heuchera, and hostas.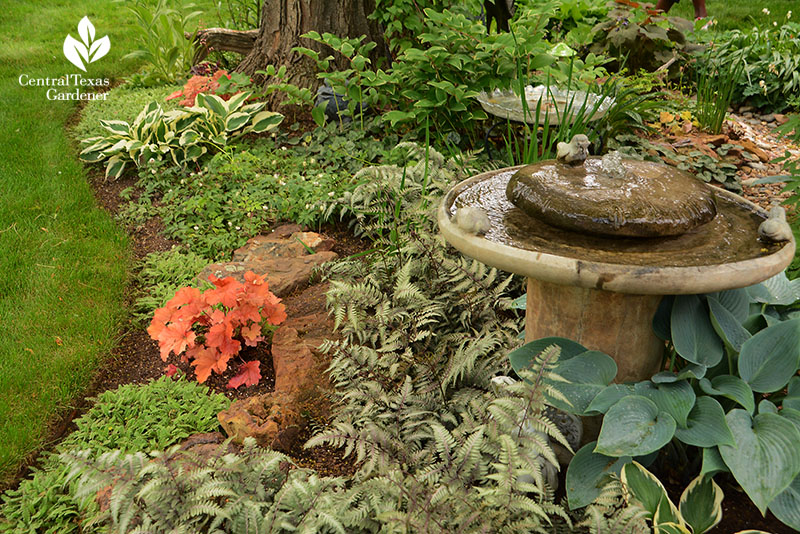 From Laura and Jim Strouse's Boulder patio and porches, take in the big wide view.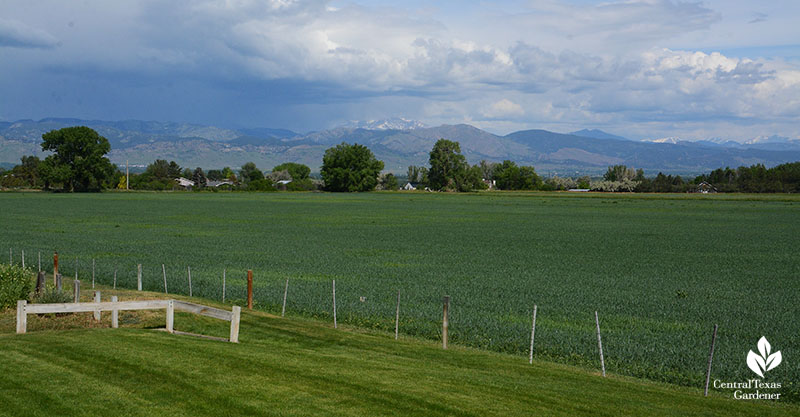 Combine the broad perspective with an intimate one at the front door. Cheri Stringer, owner of TLC Gardens, designed this rock disappearing fountain, gladly sharing her concepts with Houston garden designer Laurin Lindsey.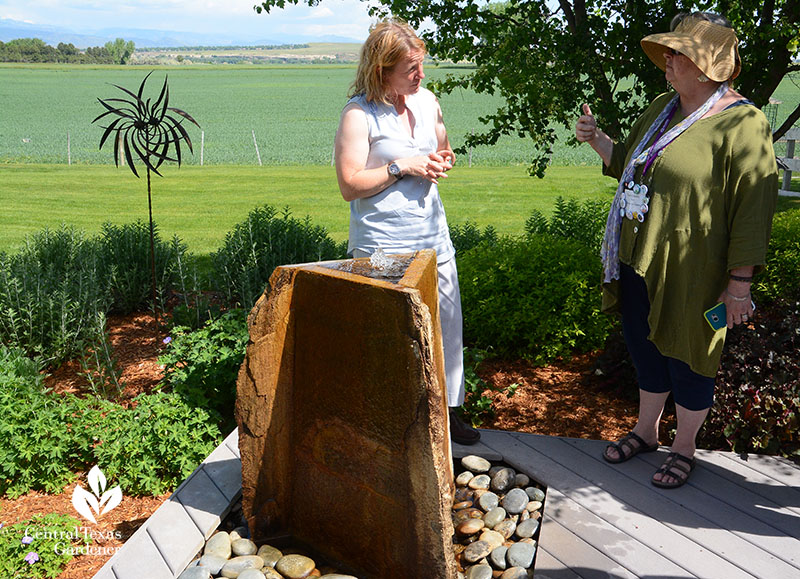 From the bench that Cheri initiated, pick your viewpoint: in this case, guests along the driveway.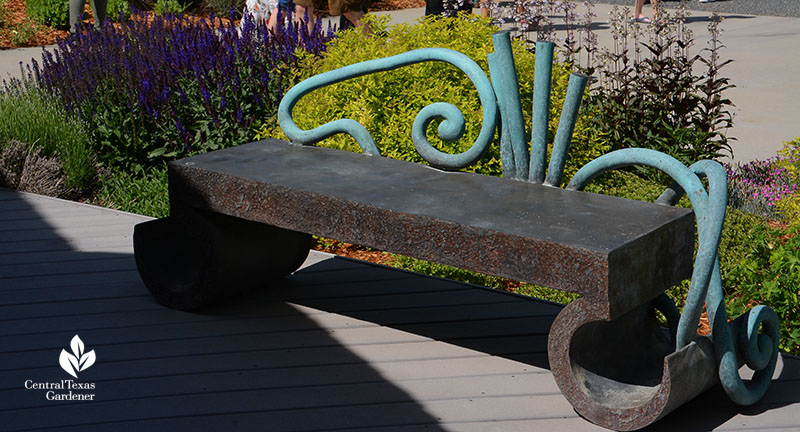 In Centennial, Retha and Keith Funk's front yard plant-clad waterfalls and streams were once a shrubby mess and lawn.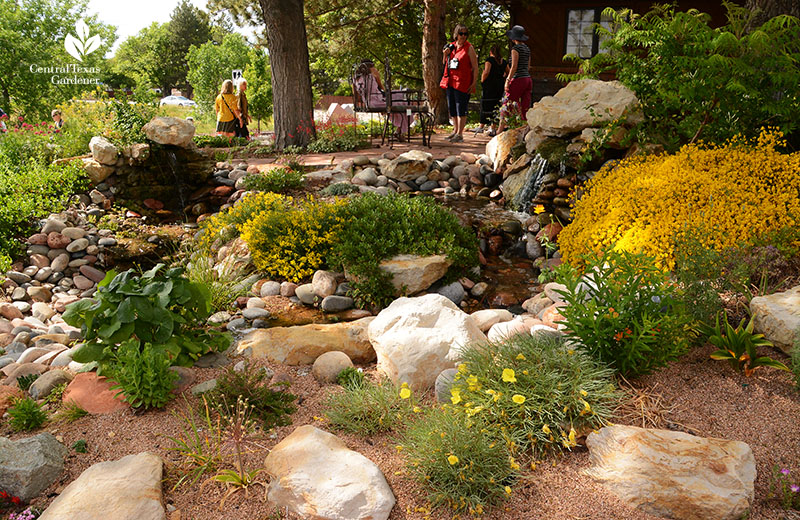 Now, wildlife darts from flowers to water for a front row audience on the shady patio, now soothed from traffic chatter.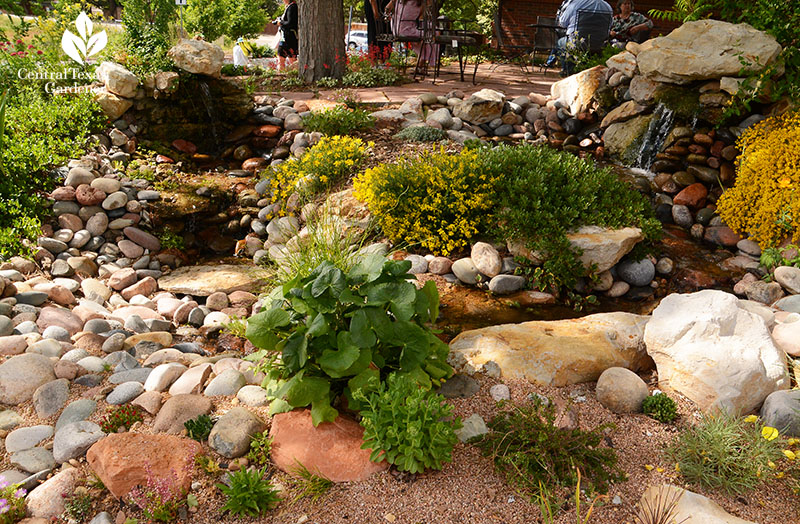 This architectural fountain in Carol and Randy Shinn's Fort Collins garden delightfully breaks up a standard fence with simple vertical lines.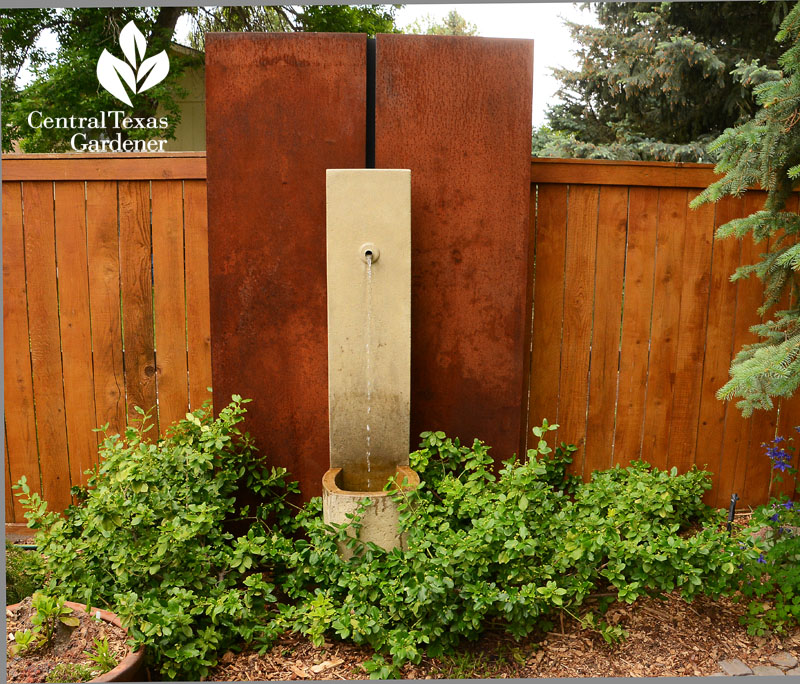 Watch the world go by—or at least the neighbors—in Tatiana Maxwell's street corner niche in Boulder. Author Julie Thompson-Adolf casts a designing eye.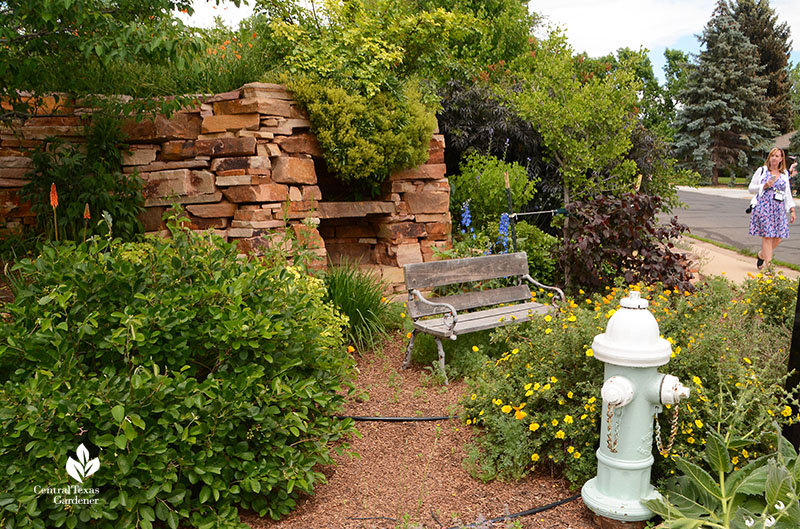 In back, comfy chairs tempt a relaxed view of the multi-layered garden.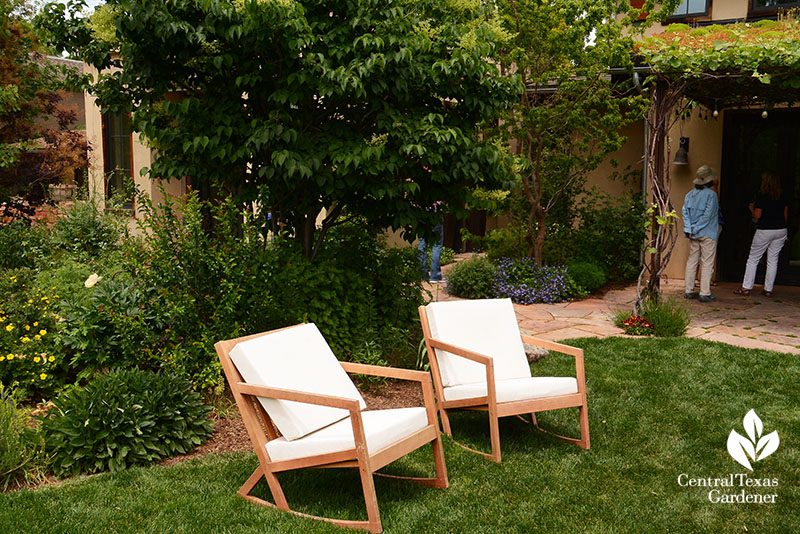 Just beyond, a balancing-act waterfall atop a dry stacked stone pool lulls tranquility (and awe).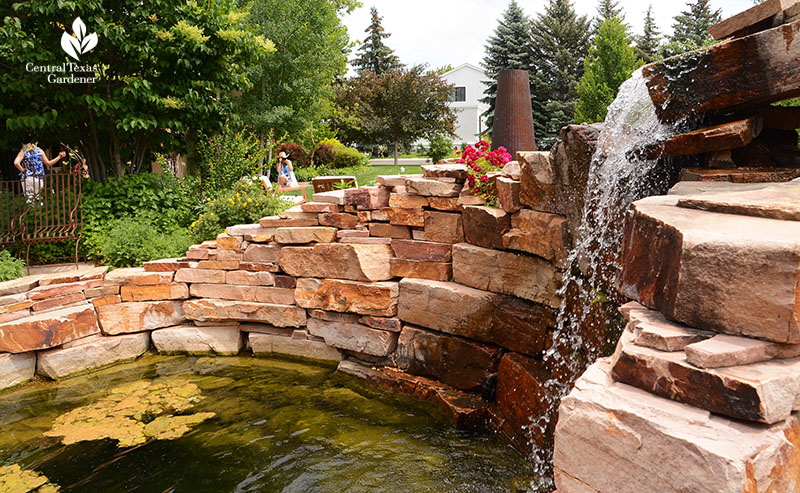 Now, here's a view I'd love to come home to!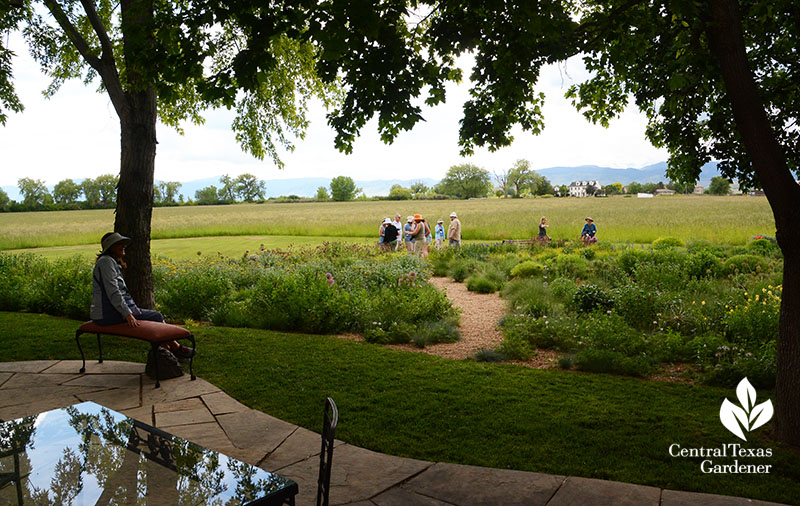 Designer Lauren Ogden designed this far-sighted prairie in Mary and Larry Scripter's resourceful Niwot habitat.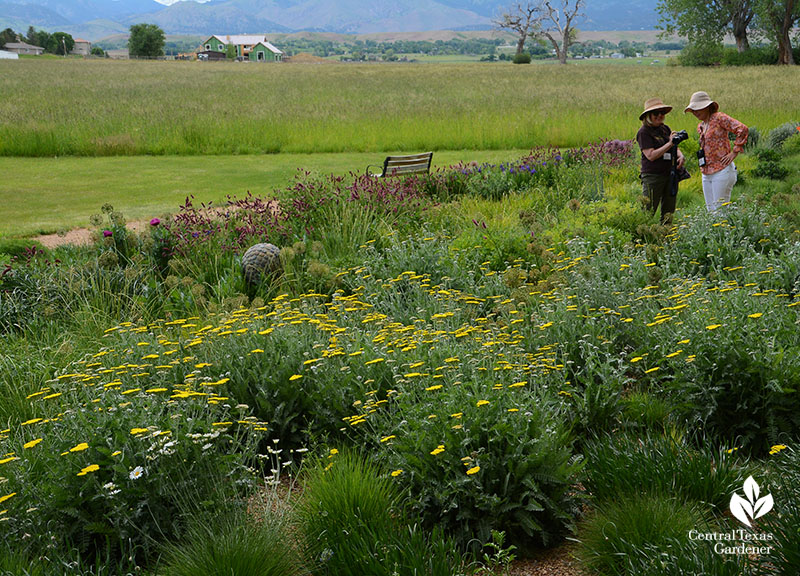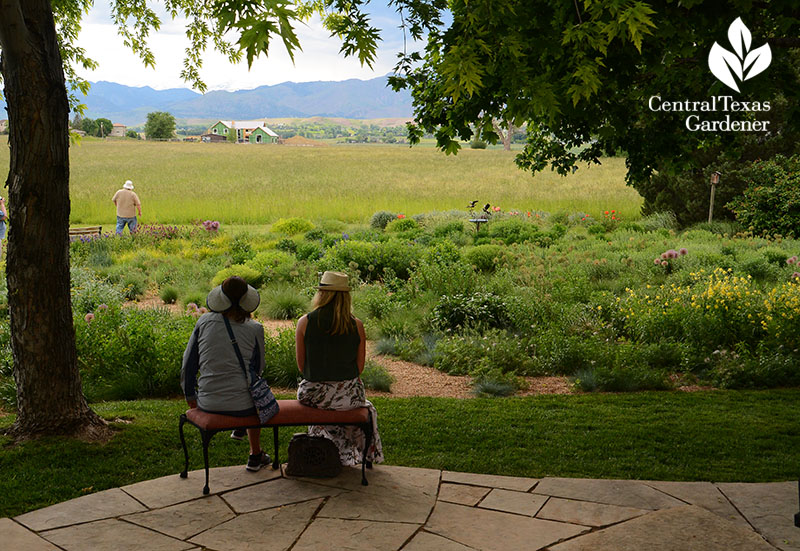 At The Gardens on Spring Creek in Fort Collins, where Lauren's Undaunted Garden is still in progress, this other new design is one I can surely see adapted to a small-scale garden.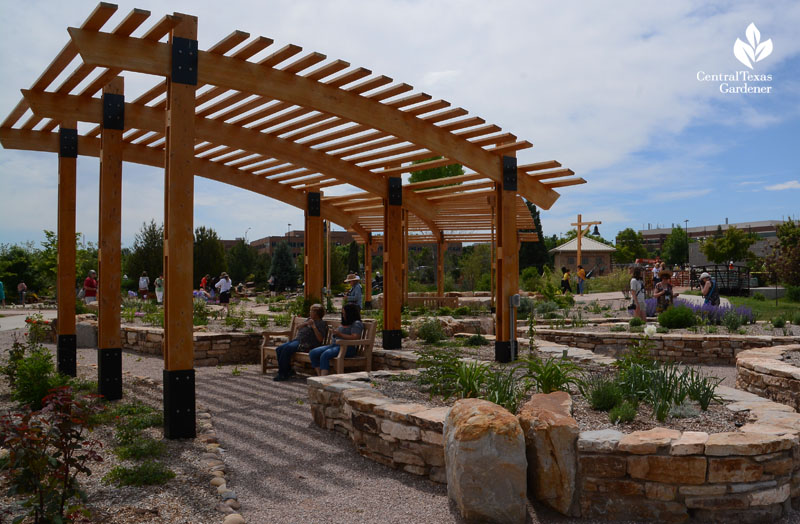 I'm always keen on elevated views, so I fell for this at Denver Botanic Gardens: Chatfield Farms.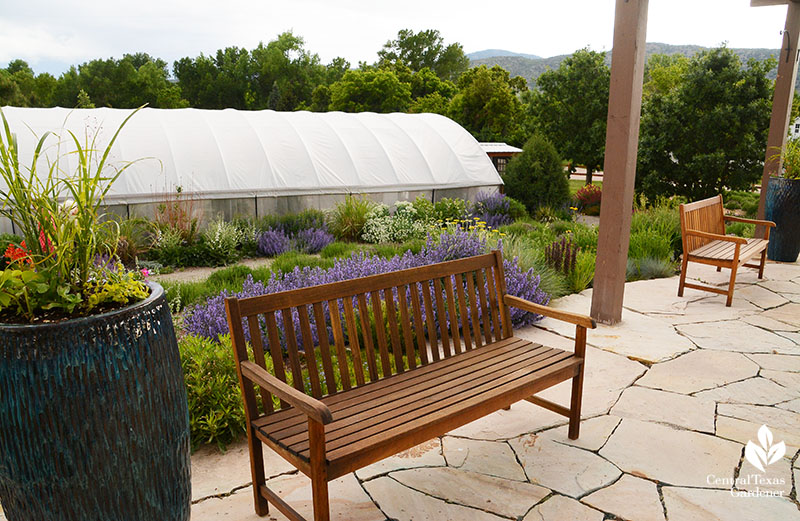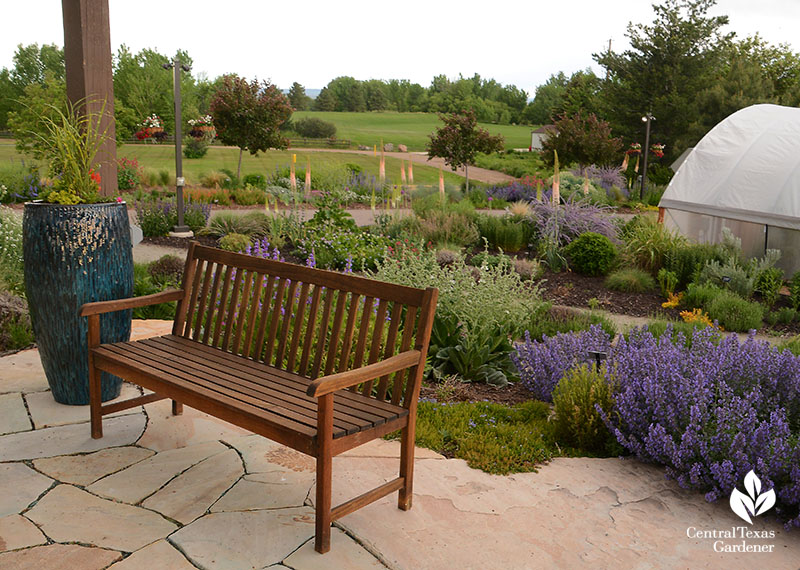 Denver Botanic Gardens: York Street tucks in benches on every platform, including into the Victorian Secret Garden gazebo.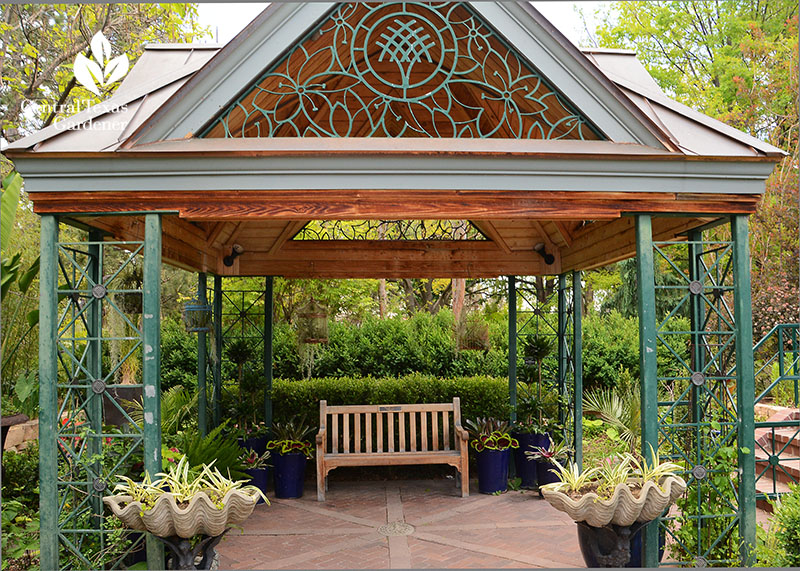 Reflect on contemporary sculpture in a formal pond.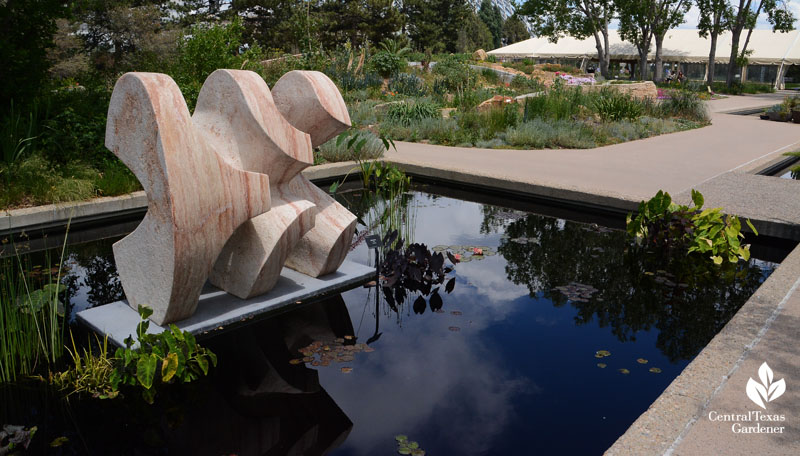 Or draw inspiration from a naturalistic tumbling waterfall.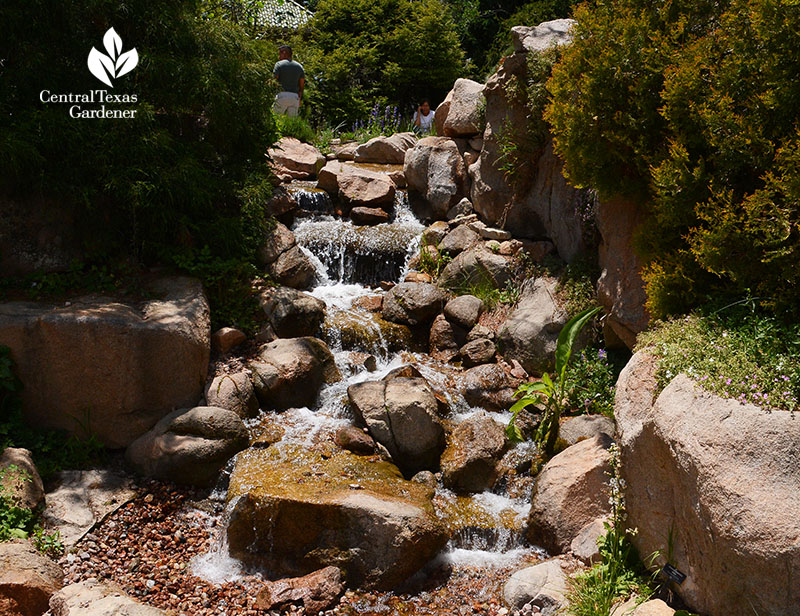 And here's the ultimate reflecting pool!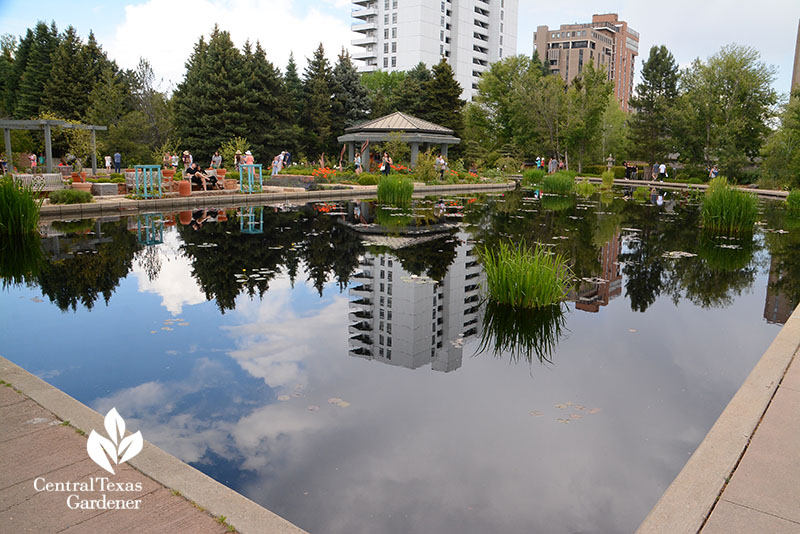 Read my other Colorado Fling posts:
Getting Around the Garden: Pathway to Ideas
Hot & Dry Doesn't Mean Blah Gardens
How Design Philosophy Connects Colorado & Texas
On CTG this week: Combat stress and chronic health issues (or just daily issues) with Shawna Coronado, author of The Wellness Garden.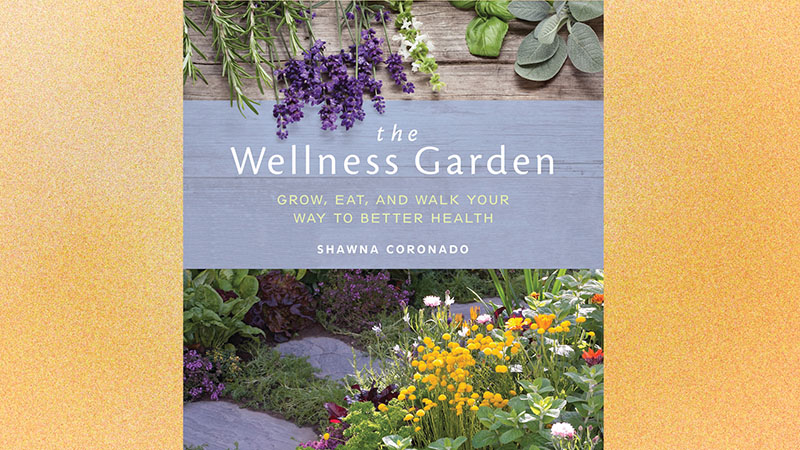 Learn how she tackled osteoarthritis through diet, exercise, garden practices and tools. Watch now!
Thanks for stopping by! See you next week, Linda
Comments