July 18, 2019
Getting Around the Garden: Pathway to Ideas
One of the hardest things, I think, is imagining how to break up a yard's static lines to create discovery adventures, get from here to there, and showcase our plants. But, how do you do it?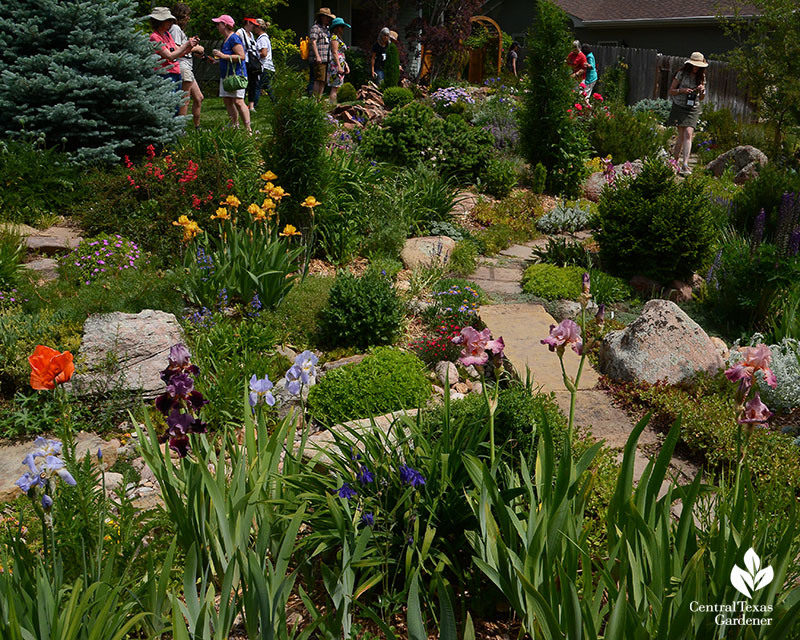 Ideas I collected in Colorado on the Garden Blogger's Fling are all familiar in Central Texas—and as diverse as gardeners everywhere.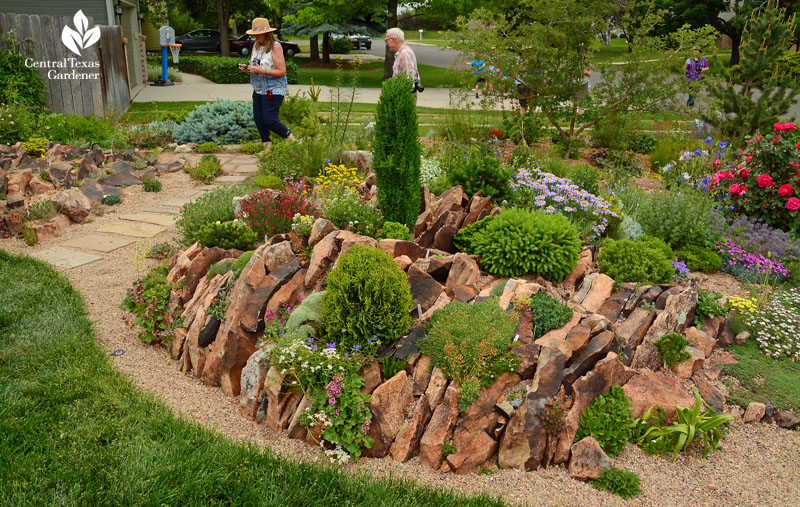 In Fort Collins, Carol and Randy Shinn unify craggy and soft in their front yard where gravel, flagstones and lawn embrace a central, lushly planted sandstone crevice garden.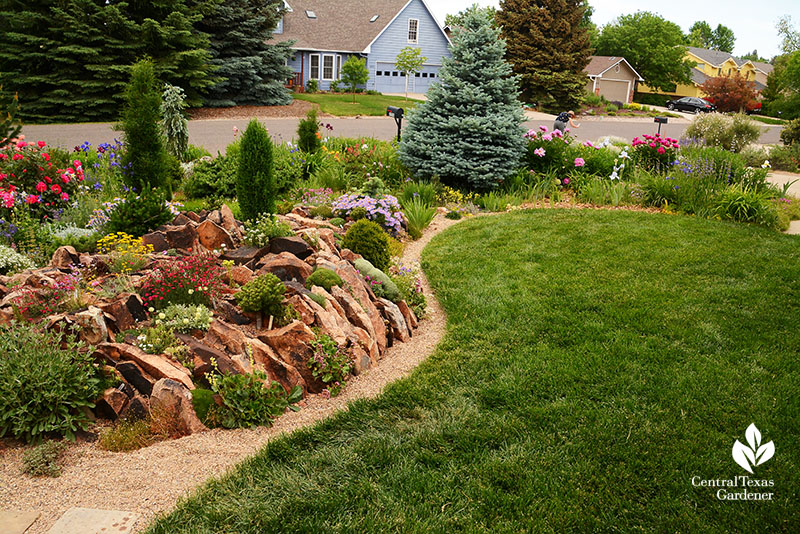 The backyard delights a walk in the shade to reunite with sun-basked perennial borders and vegetable beds.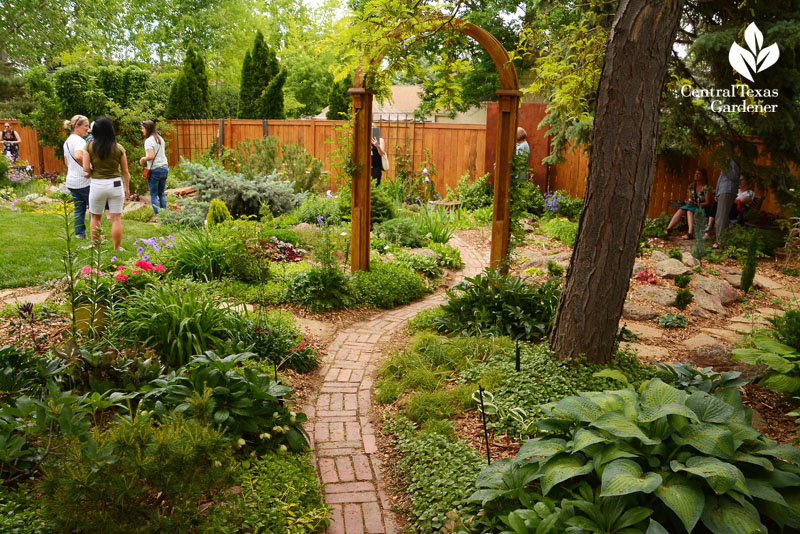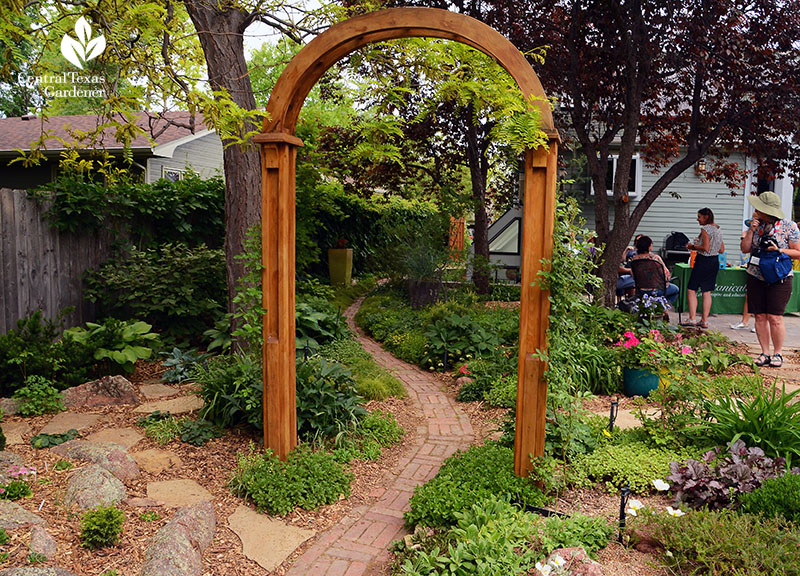 Also in Fort Collins, The Gardens on Spring Creek engineer natural land formations to layer form, beauty and function.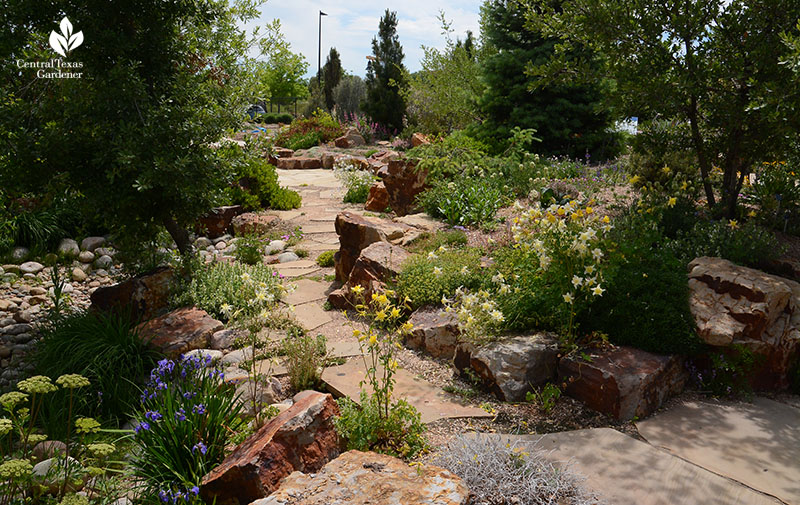 Rocky slopes support intricately layered plants for pollinators and structure; wide stone paths permit crowds, strollers, and wheelchairs; and hefty boulders double as benches to simply observe.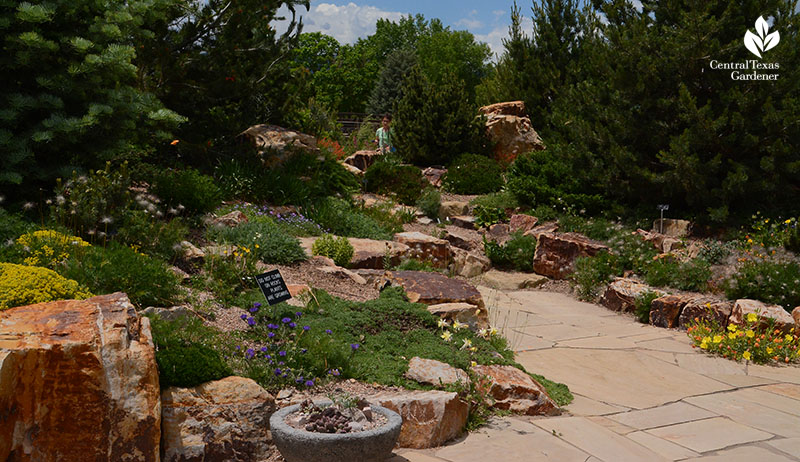 Neighbors are always strolling Linda Boley's colorfully patterned front yard island beds in Boulder.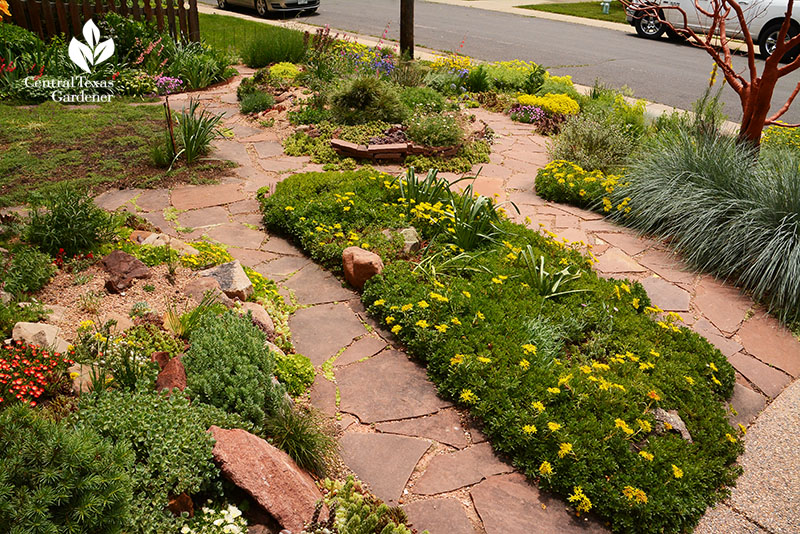 And like Austinites I know, when Linda lost an architectural small tree, she gave it a new job as art!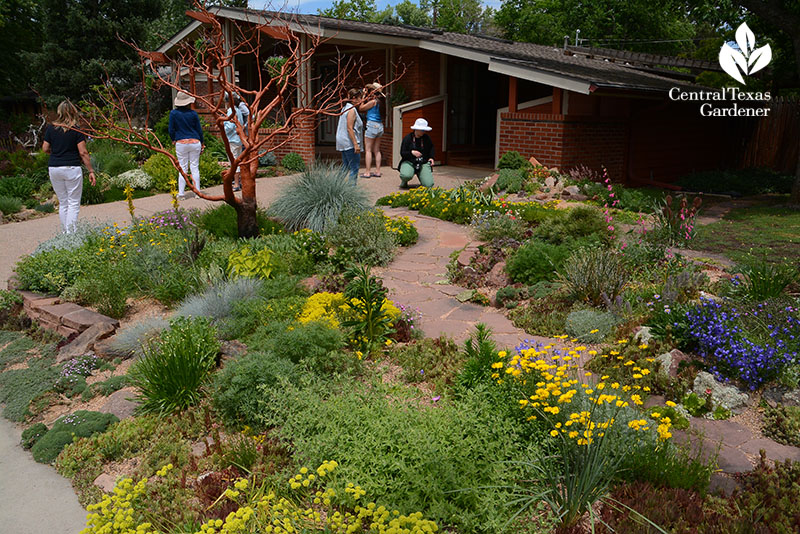 In Denver, long-time fave gardening radio host of Ask The Garden Pros! Jim Borland committed to dryland native plants in unamended, un-mulched soil—tough love at its best—and one I commend. Texture enriches layers that bloom seasonally along the entrance sidewalk.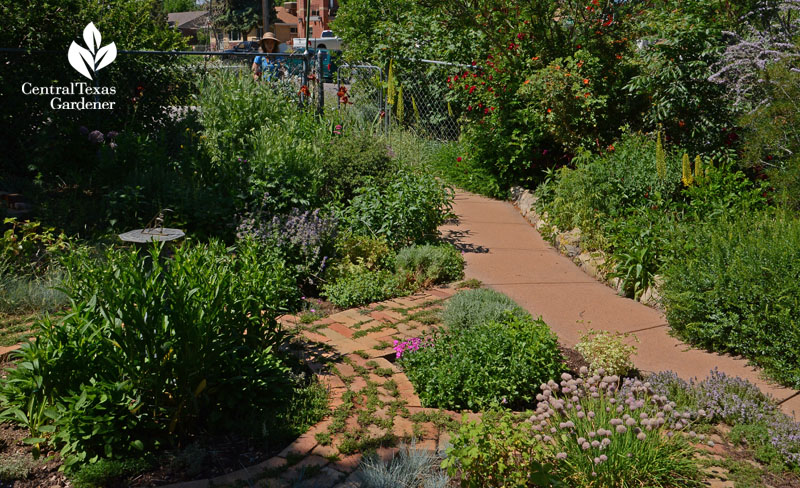 He tucks in an irresistible geometric detour.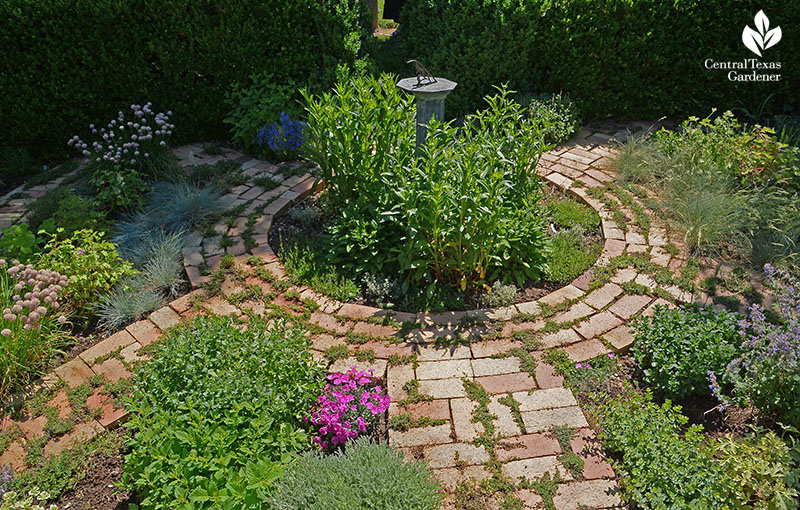 Jan Devore doesn't pamper her English-inspired borders in Fort Collins, although this inviting promenade is grassy underfoot.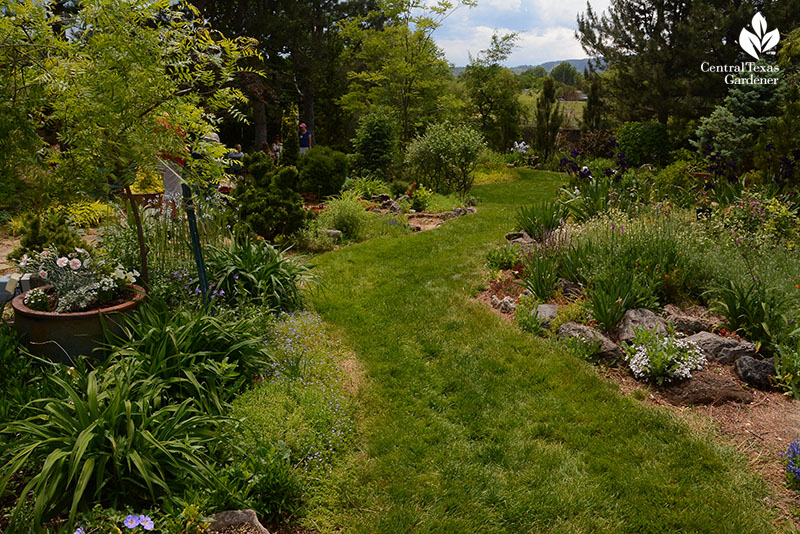 She invites a detour, too, through a mulched-path intersection to a flagstone path around a restful pond nestled against a shady retreat.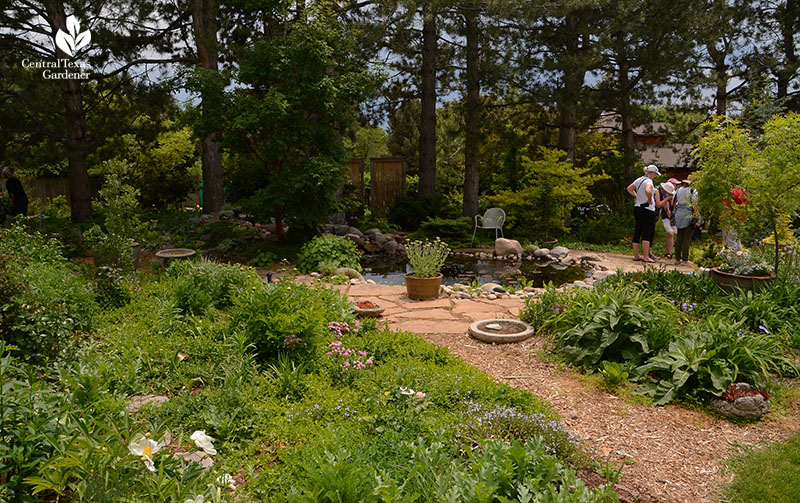 In Denver, David Macke and Rob Proctor's grassy thoroughfares organize a series of lush borders—again reminiscent of English design—that echo the romance of their home built in 1905.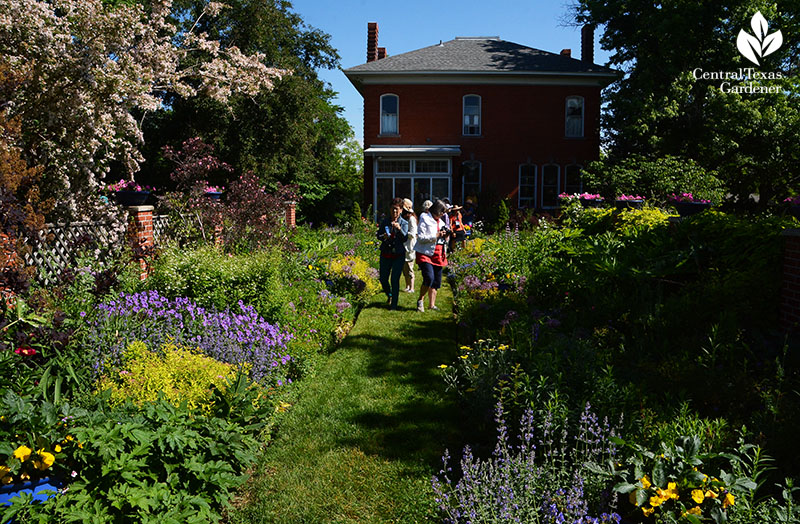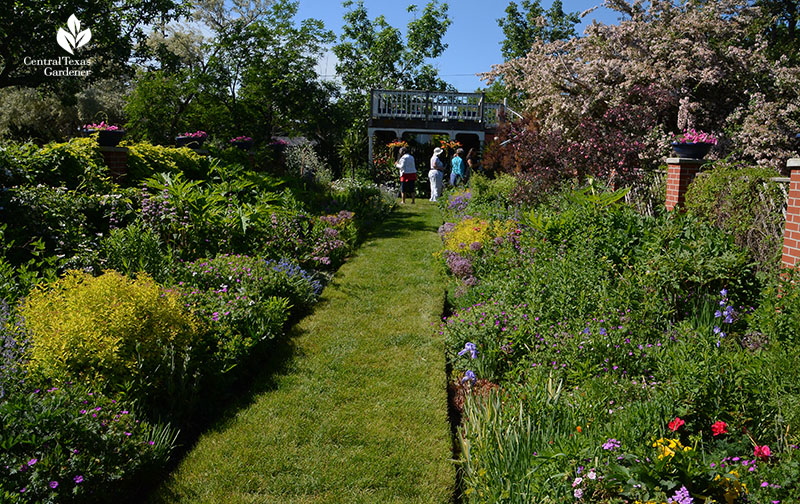 Rob, former Director of Horticulture at the Denver Botanic Gardens, designer, author and long-time popular Denver television garden expert, educates far-reaching audiences with design lessons from his garden.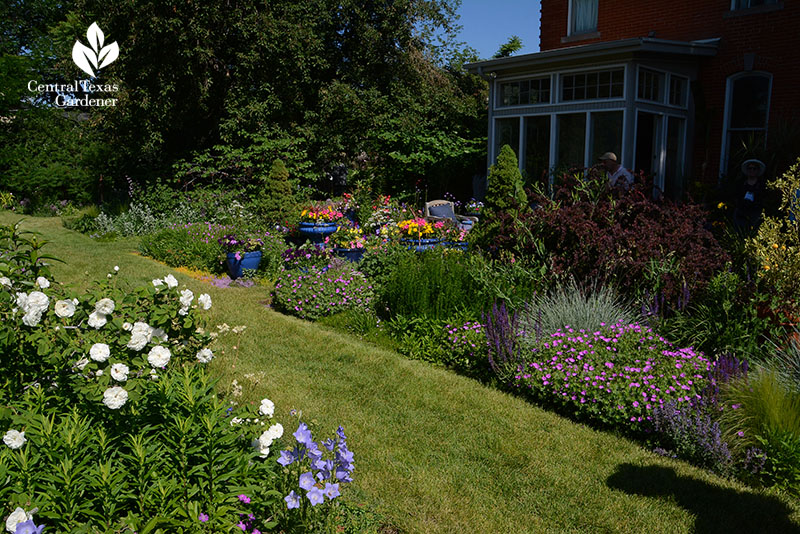 Rob was even featured on PBS' This Old House!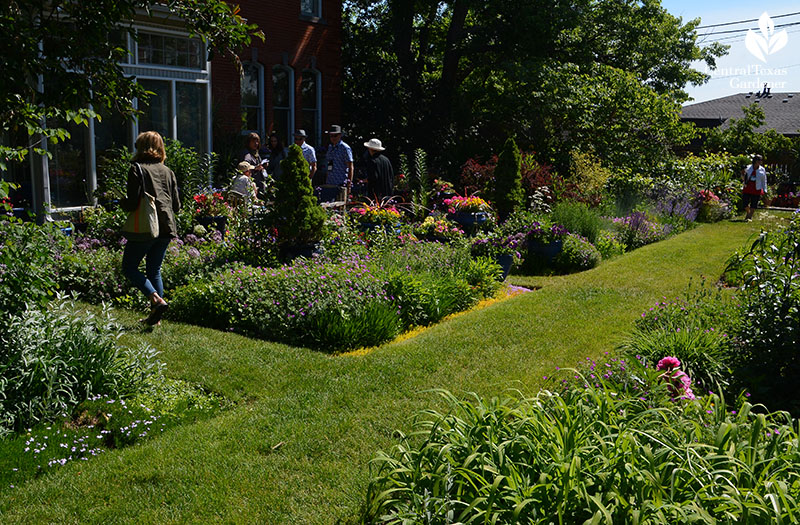 Brick pillars and lattice further define the garden's voyages.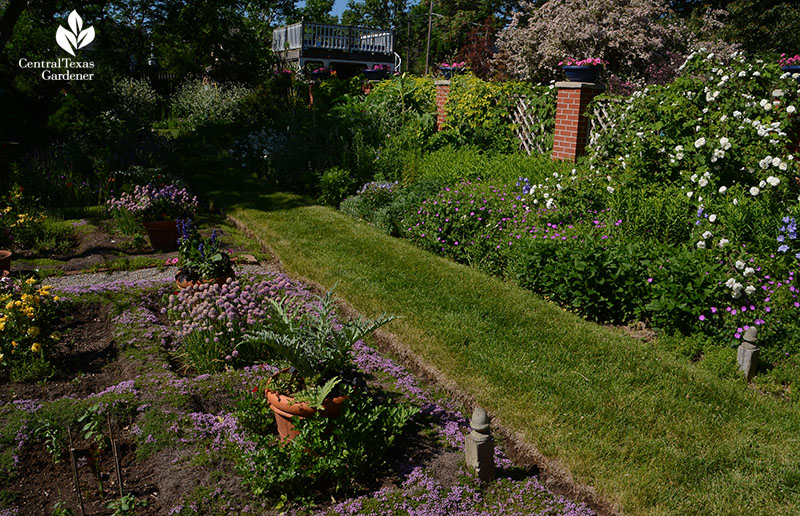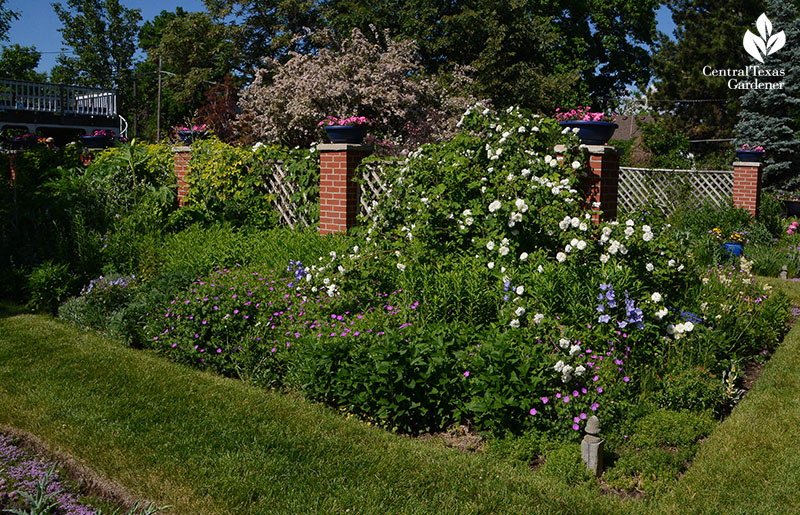 But in front, Rob throws caution to the winds with a curb border (hell strip to some of us) that stops traffic, including travelers of the winged pollinator crowd.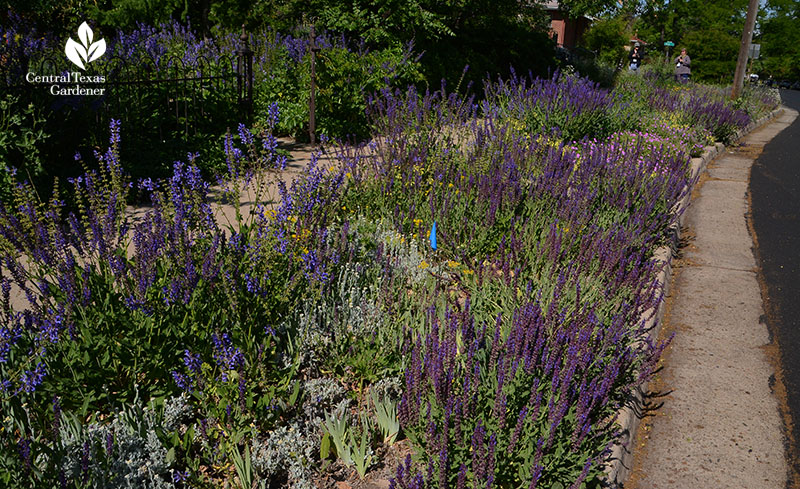 In Paula and Scott Deemer's Niwot front yard, nobody gets to the door quickly. It's not for lack of direct guidance—it's simply that there's so much to explore in the bermed and bouldered botanical experience. Scott knows exactly how to do this well as owner of Outdoor Craftsmen, an award-winning design-build landscape company.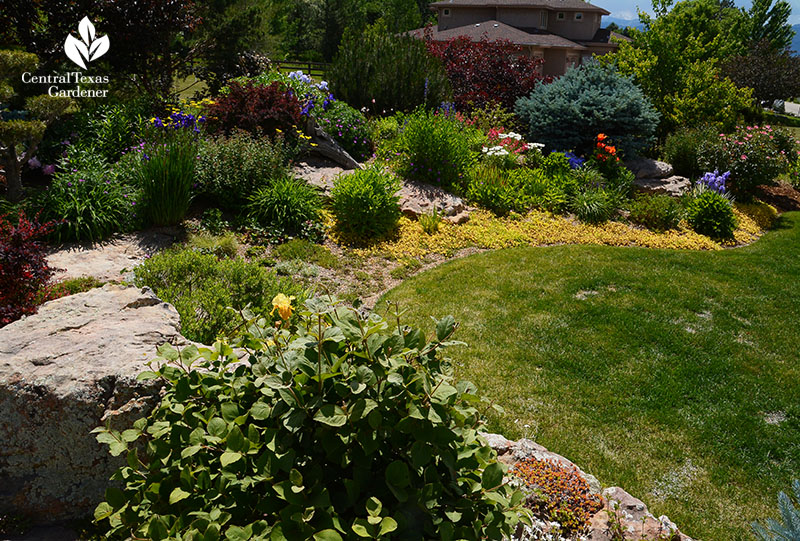 And at Denver Botanic Garden's Chatfield Farms in Littleton, who can resist a wander around a truly lovely labyrinth?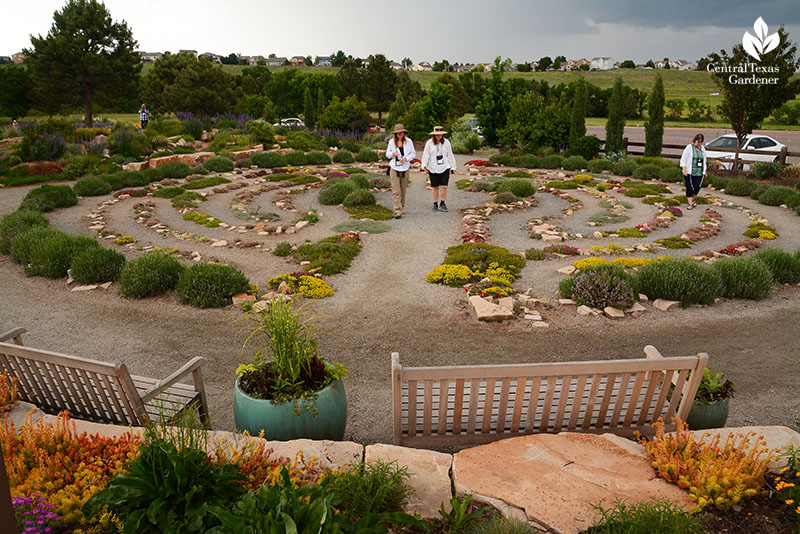 Next week, I'll tempt our sweaty brows with ideas for outdoor living, benches, and watery delights.
THIS week on CTG, grow for good health with Flint Fancy from grower Lone Star Nursery who fills your garden medicine chest with unique plants you may never have met!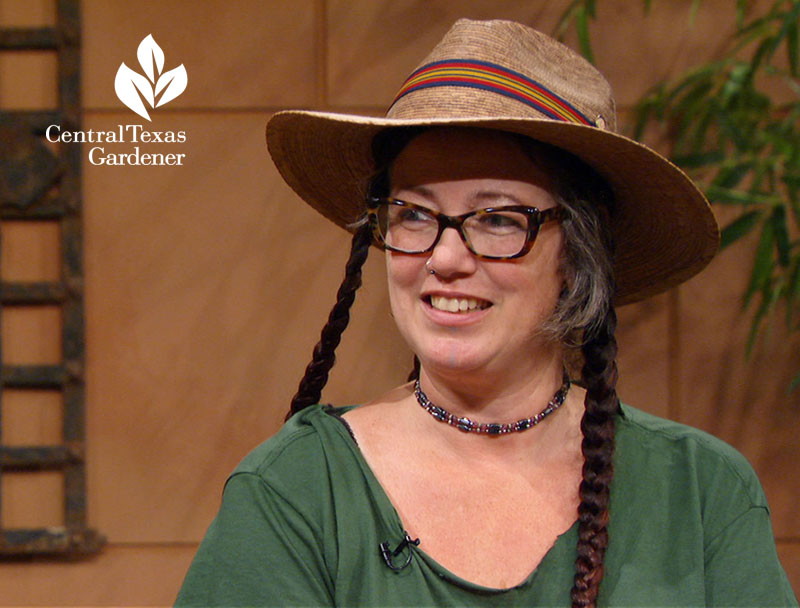 Watch now!
Thanks for stopping by! See you next week, Linda
Comments