January 16, 2020
New Vision in Brenham + Pathogen Primer
Heat-exhausted roses, thankful for energizing chilly temps and a smidgen of rain, bounced back already. Even in December, fragrant Marie Pavie hit the petal pedal.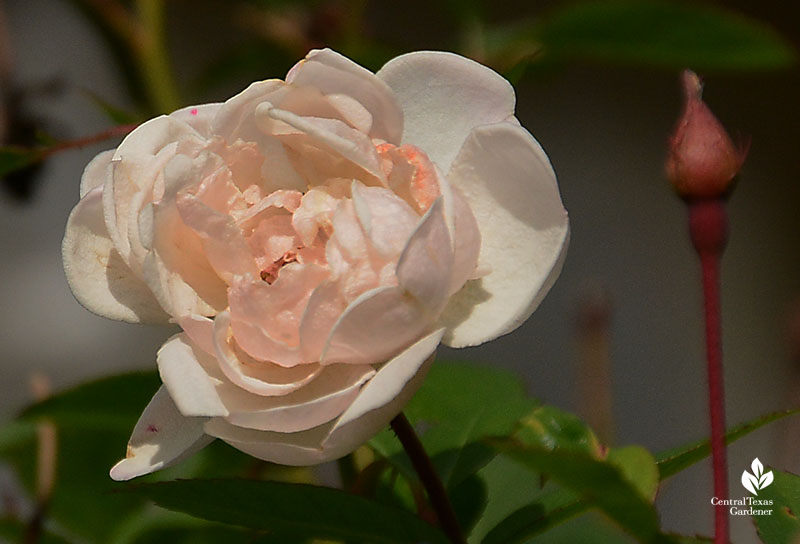 It's so dry, though. Once humidity claims us again (like this week), fungal diseases like powdery mildew will follow.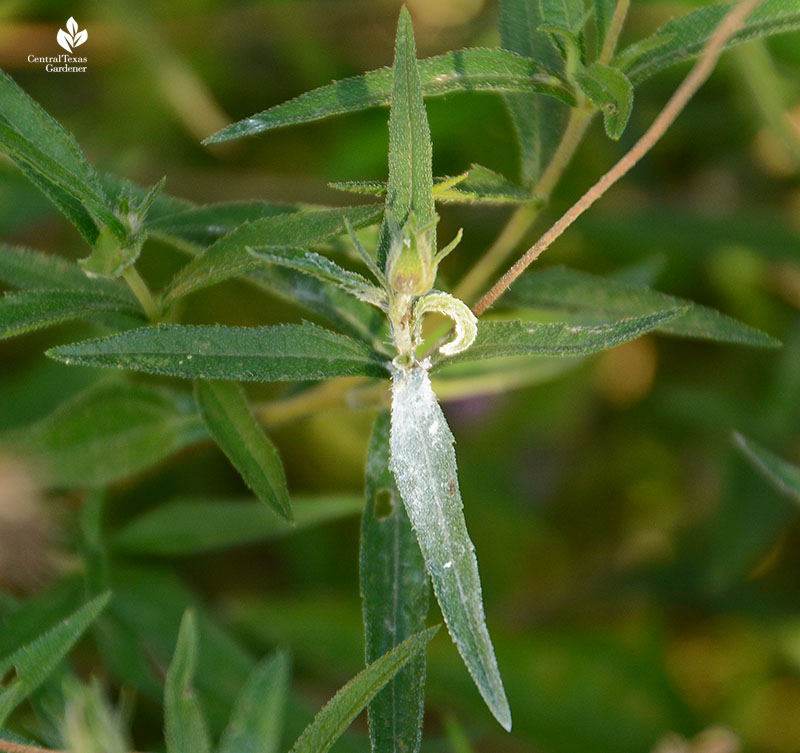 Pathogens that impact our plants include fungi, bacteria, viruses, and oomycetes (responsible for damping-off, root rot, and downy mildew).
This week, John Hart joins Brianna Crowley, Viticulture Program Specialist, Texas A&M AgriLife Extension-Fredericksburg, for a pathogen primer and the difference between temporary and long-term conditions.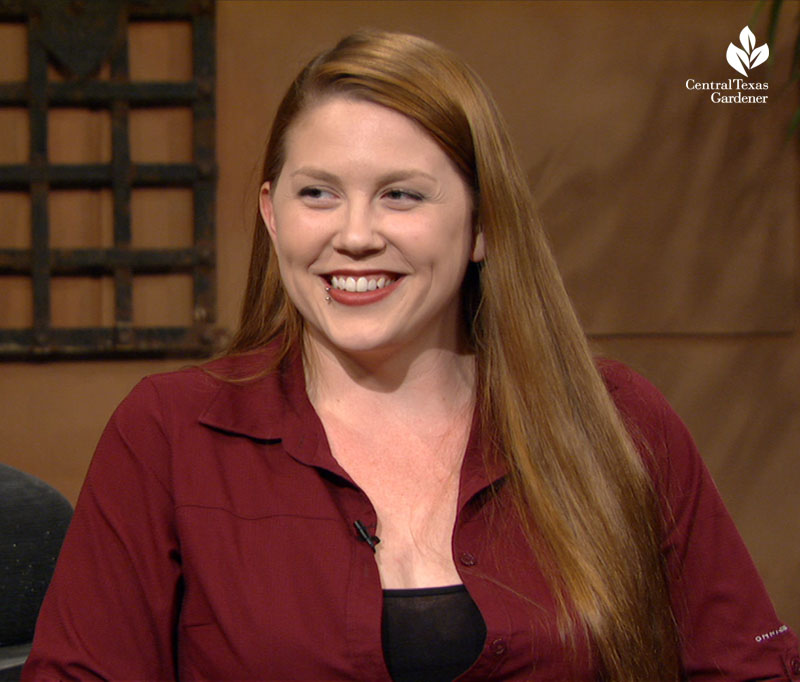 On tour in Brenham, Lucille and Bill Welch saw the potential behind flooding, eroding land once grazed by exotic animals, including miniature and Spanish horses, goats, llamas, and emus.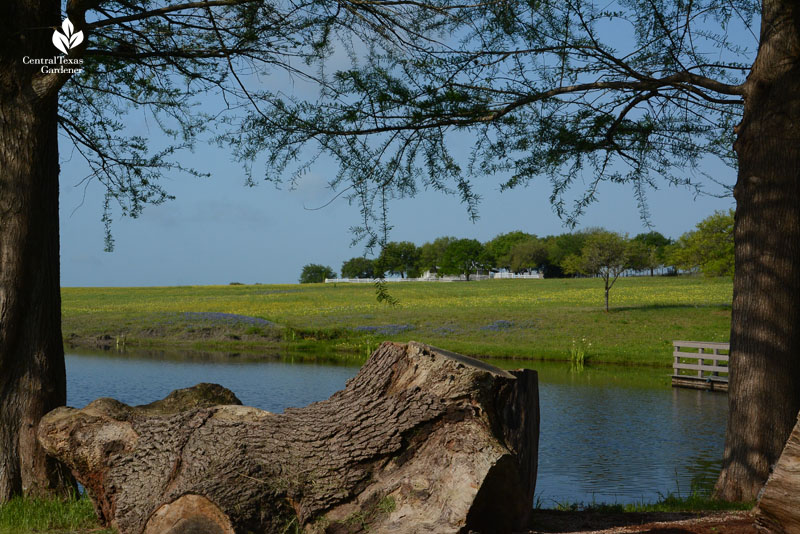 They also couldn't resist the 1920s farmhouse in need of a face lift.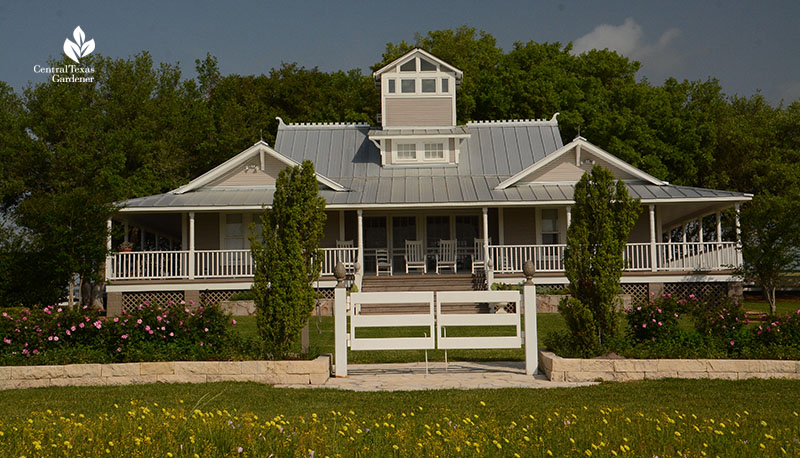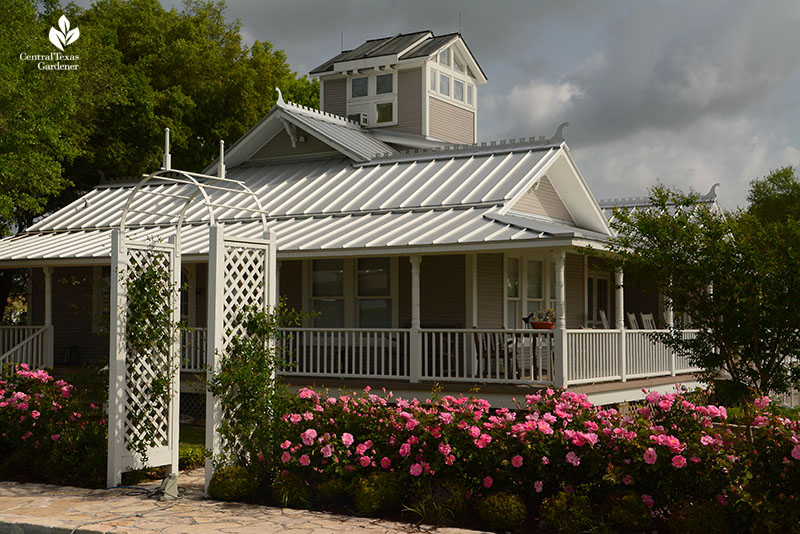 A Brenham craftsman replicated the historic ornamental roof cresting found on early Texas homes.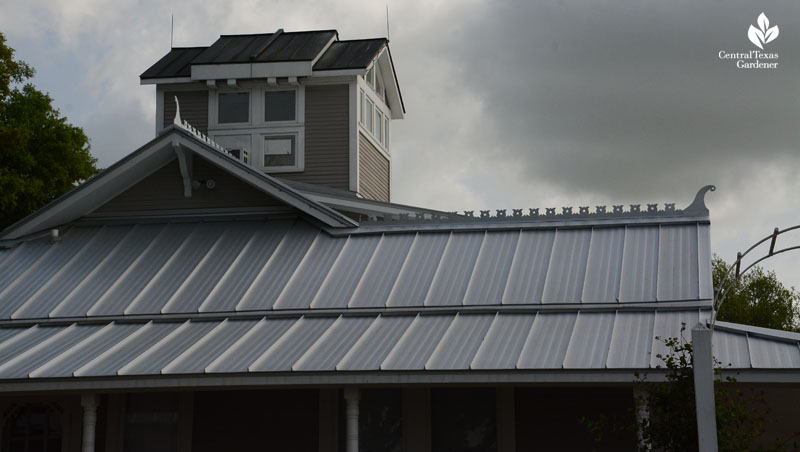 Lucille and Bill named the 104 acres (once part of the Stephen F. Austin League) Little Creek Farms for the creek lined with historic live oak trees.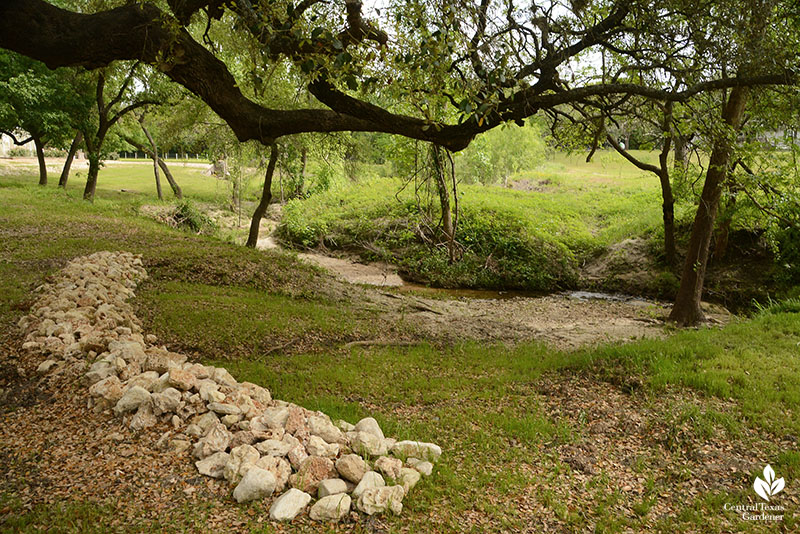 Bill—Dr. William Welch—is a Texas A&M professor and Texas AgriLife Extension Landscape Horticulturist who's educated (and mentored) many.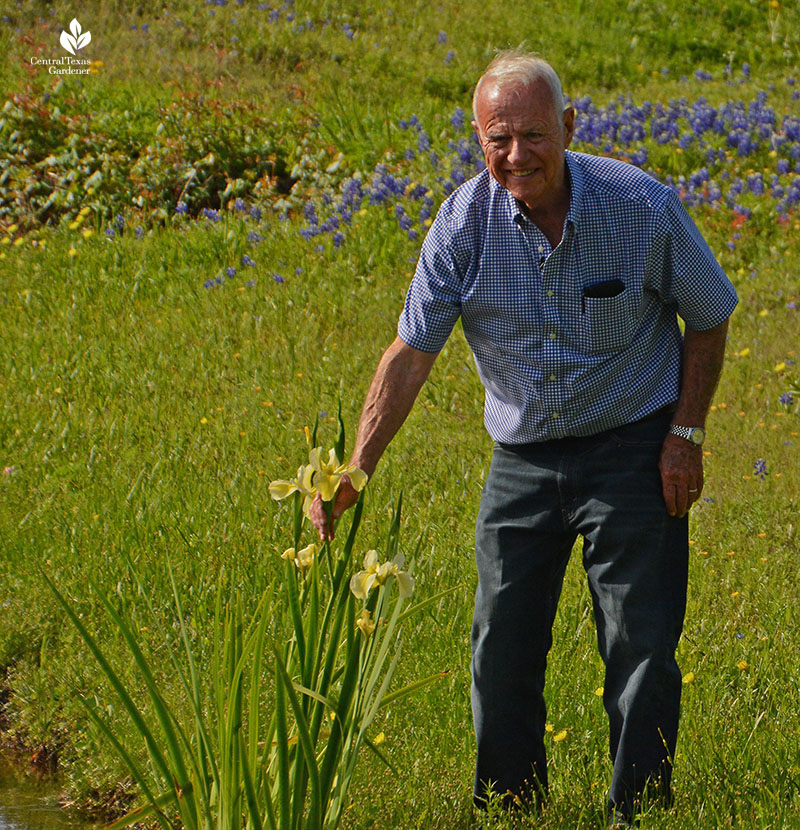 Since I'm a devoted fan, it was a special honor to document his latest historic renovation. Bill's generous mentoring has guided my knowledge and philosophy. Along with Michael Shoup, he founded the Antique Rose Emporium. He got me into heirloom roses, bulbs, and hardy perennials.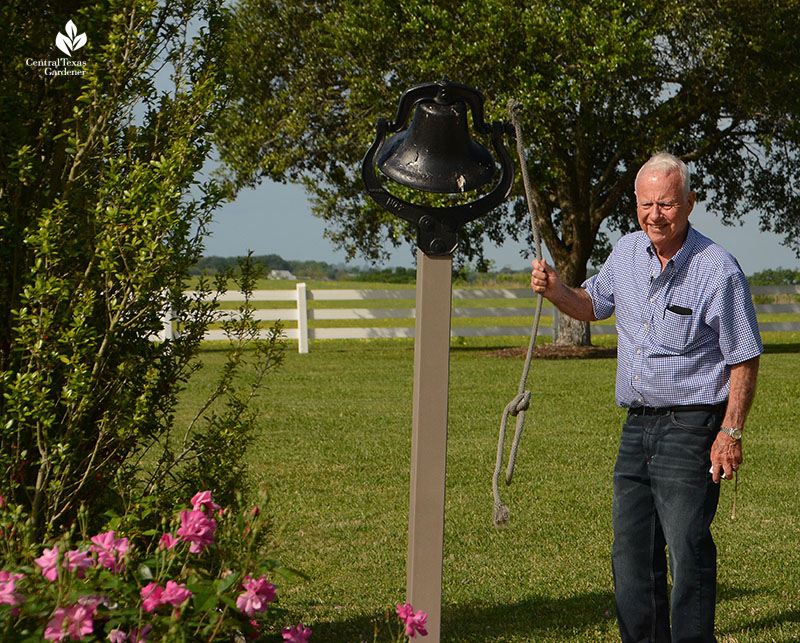 His insightful, beautiful books connect today's gardens to our rich, diverse history and melting pot contributions. I own them all!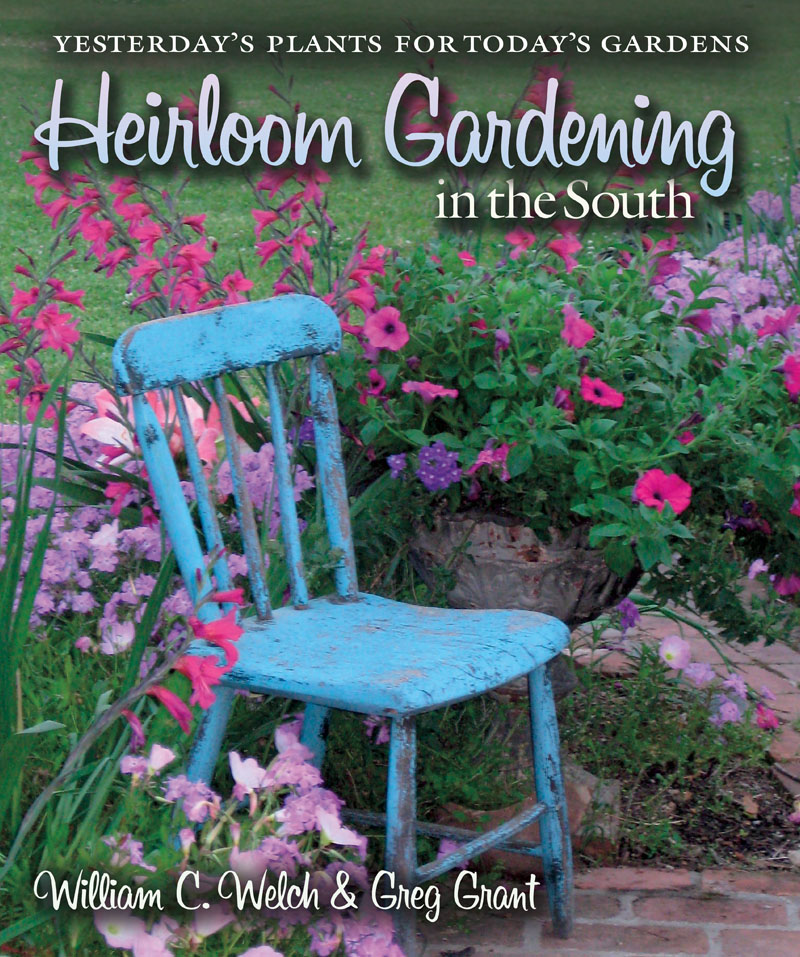 Lucille's a dedicated gardener, equally passionate and energetic about land and architectural renovation.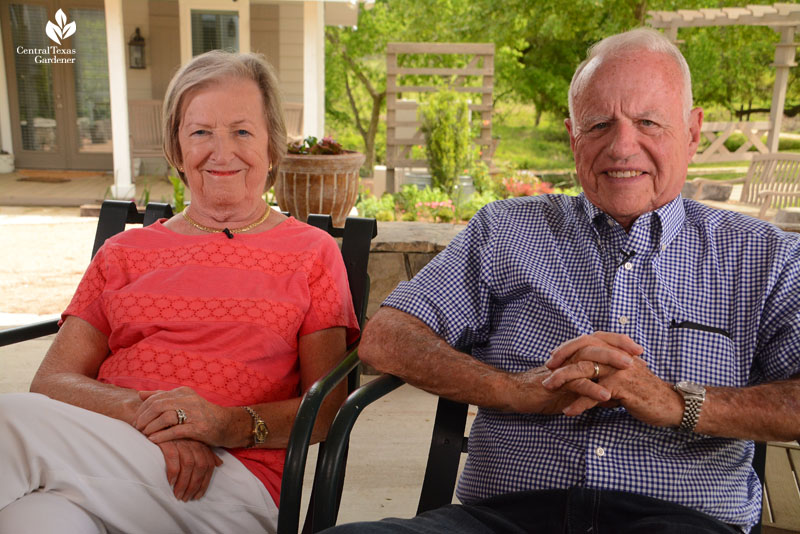 Bryan/College Station landscape architect Bob Ruth collaborated on drawing board execution.


One project was to update the cute casita.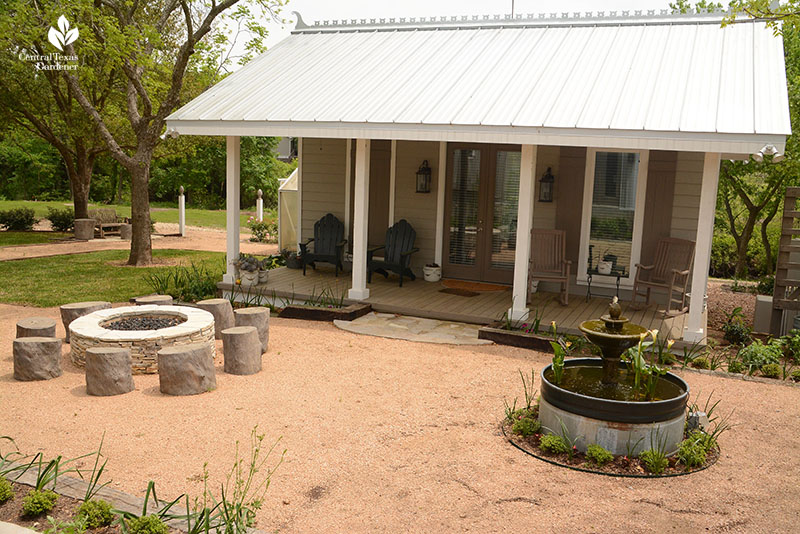 Then, they converted a former artificial insemination barn for miniature horses into a getaway "barndominium." Bill planted Peggy Martin roses (rescued from Hurricane Katrina) at the entrance, one of the many plants he's brought into cultivation.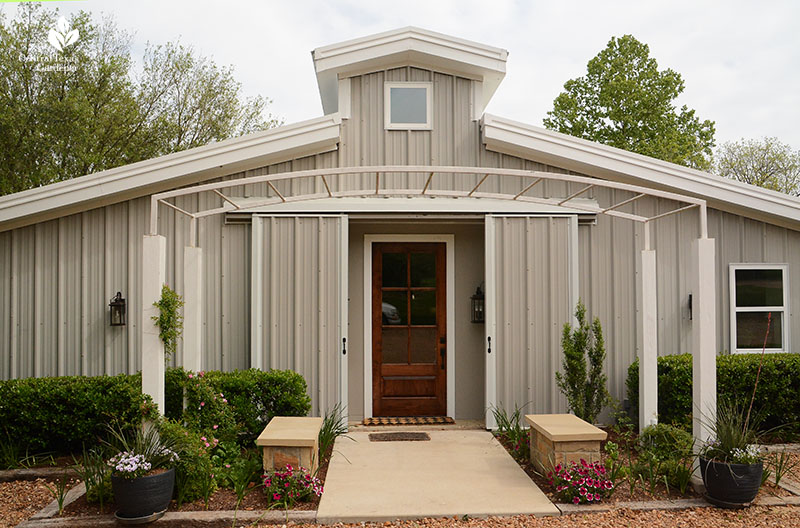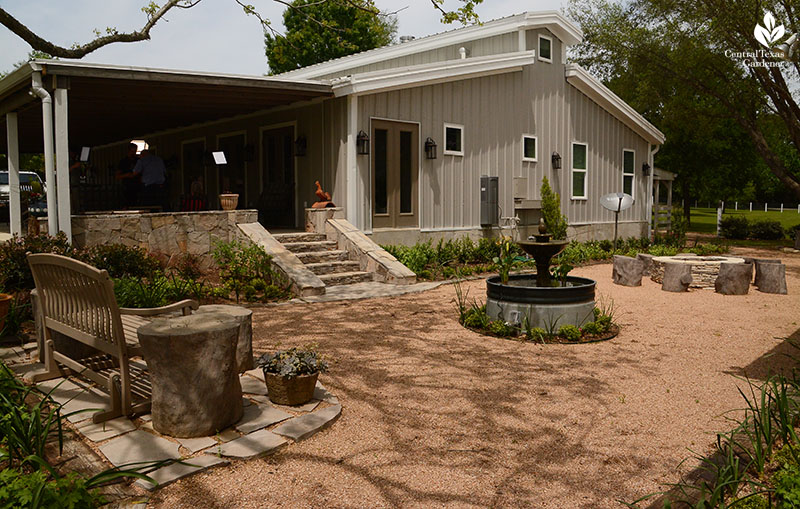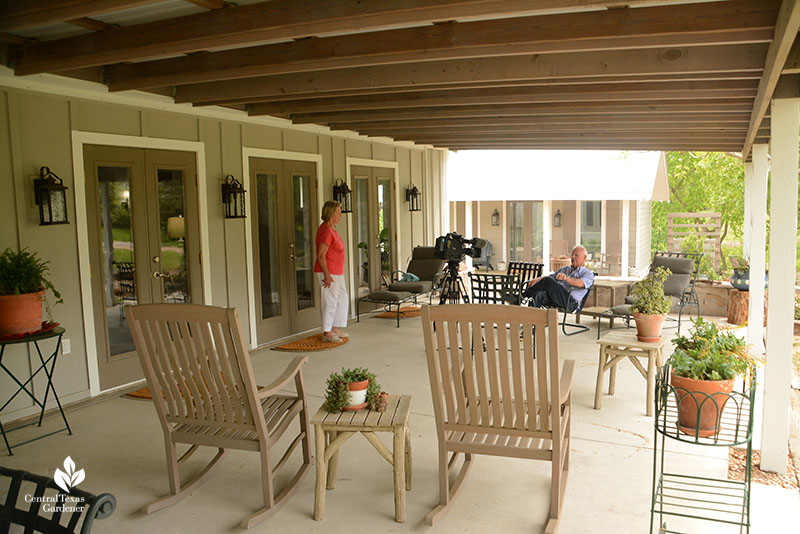 When floods took out some of the oaks along the creek, they turned them into comfy, rustic furniture.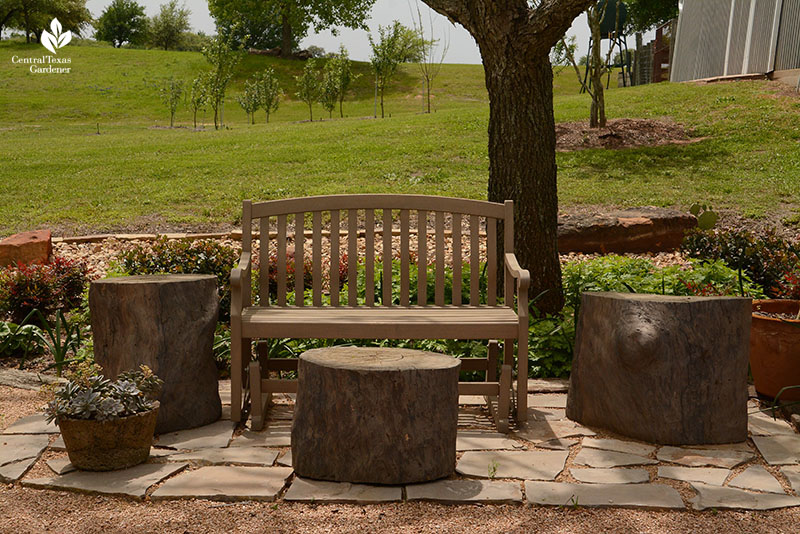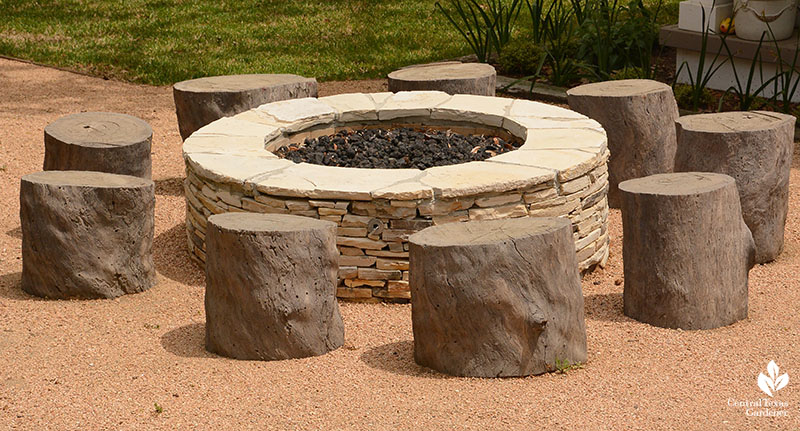 But the first thing on the agenda was addressing flooding water down the slope that overflowed the pond and eroded land to the creek.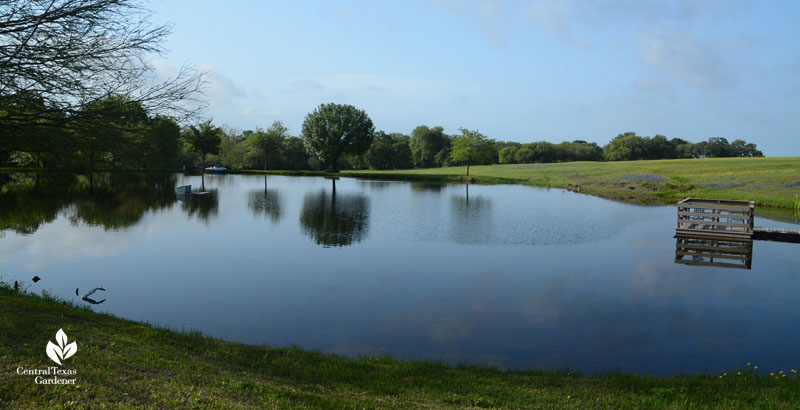 Regrading and check dams helped slow down the water.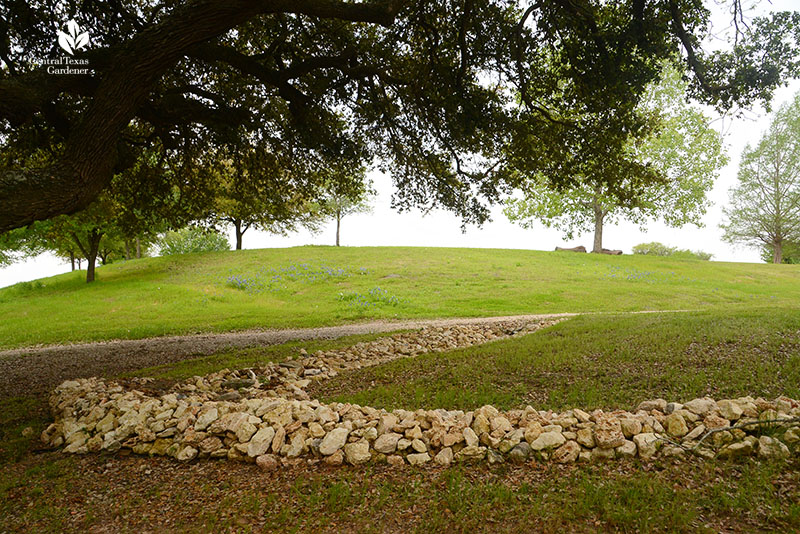 A dry creek bed near the casita and barndominum infiltrates and directs water. Eventually, its grape arbor will produce fruit and shade.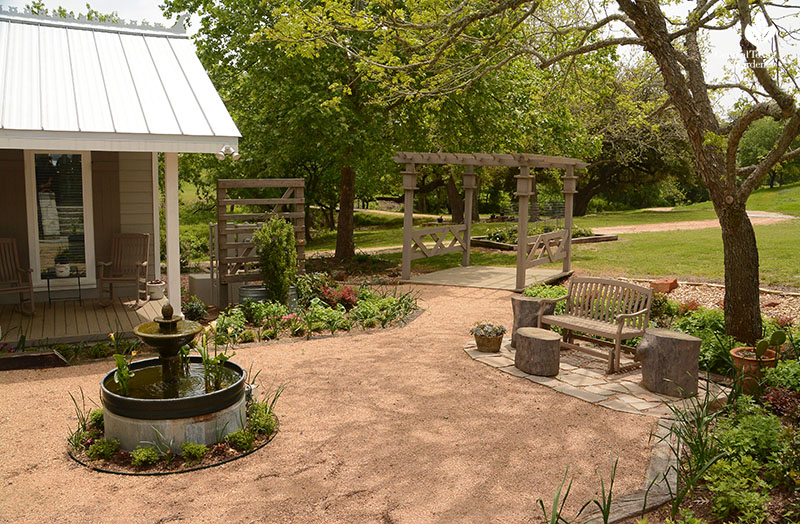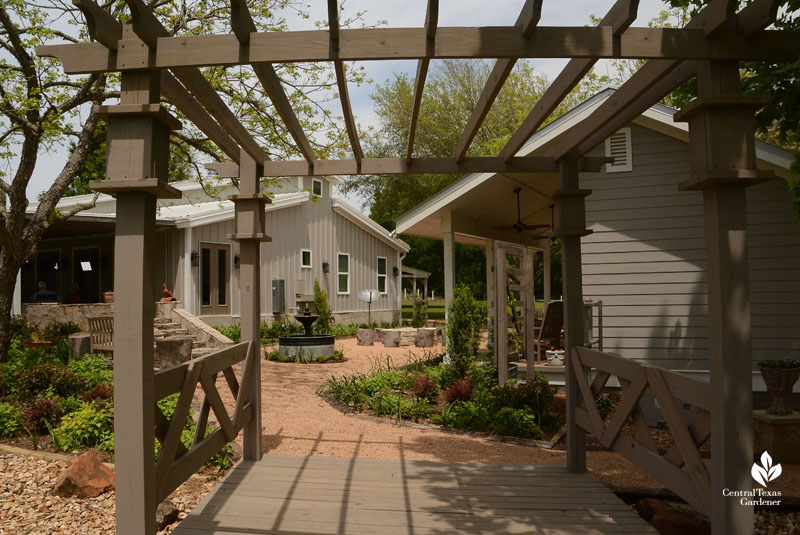 They're also working with their USDA agent to restore the prairie with deep-rooted grasses and native wildflowers, so far seeding 60 acres.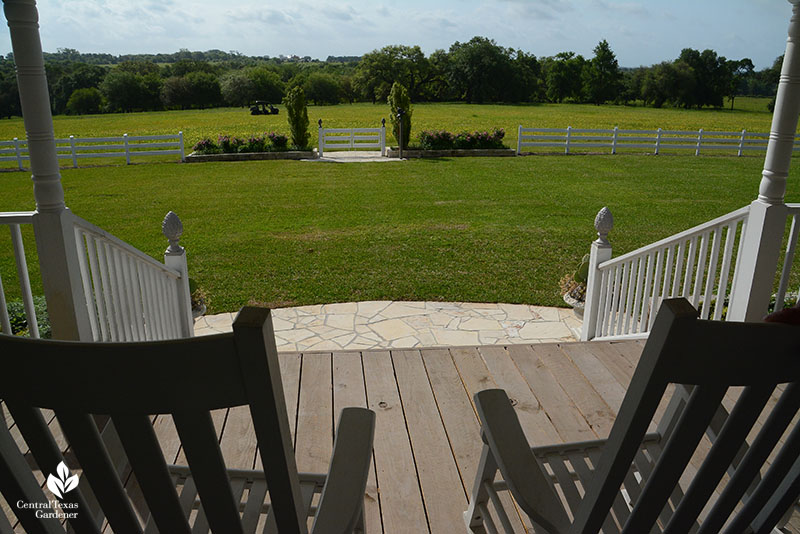 Formal plantings must be drought-tough performers, like fragrant Belinda's Dream roses.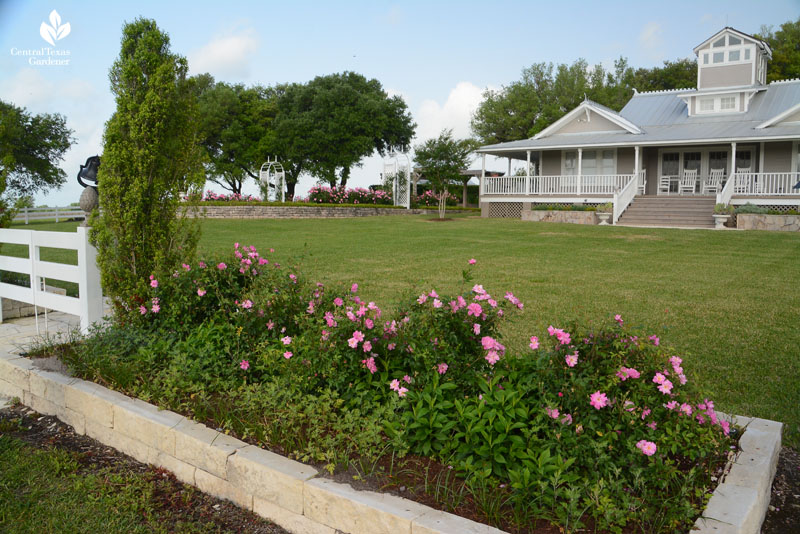 Near the pool, 'Katie Road Pink' roses (now called 'Carefree Beauty') are low maintenance roses that Bill discovered with the Rose Rustlers back in the 70s.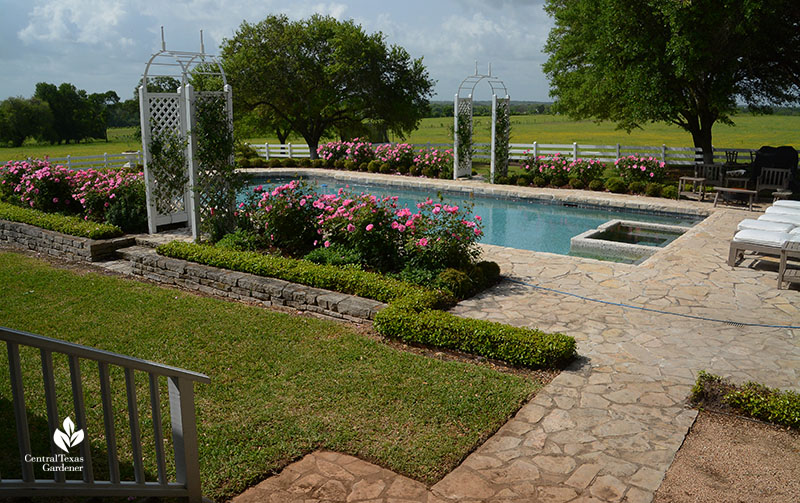 Pam's Pink honeysuckle adorns the arbor. Pam Puryear, one of the original Rose Rustlers, found it in her grandmother's garden. Bill's former student, horticulturist Greg Grant, identified and propagated it.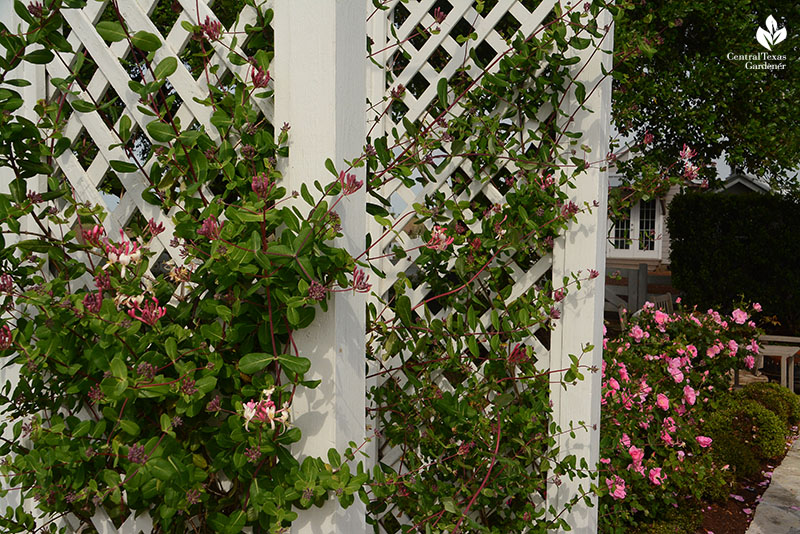 Greg also contributed the ultimate Southern container: a painted tire planter.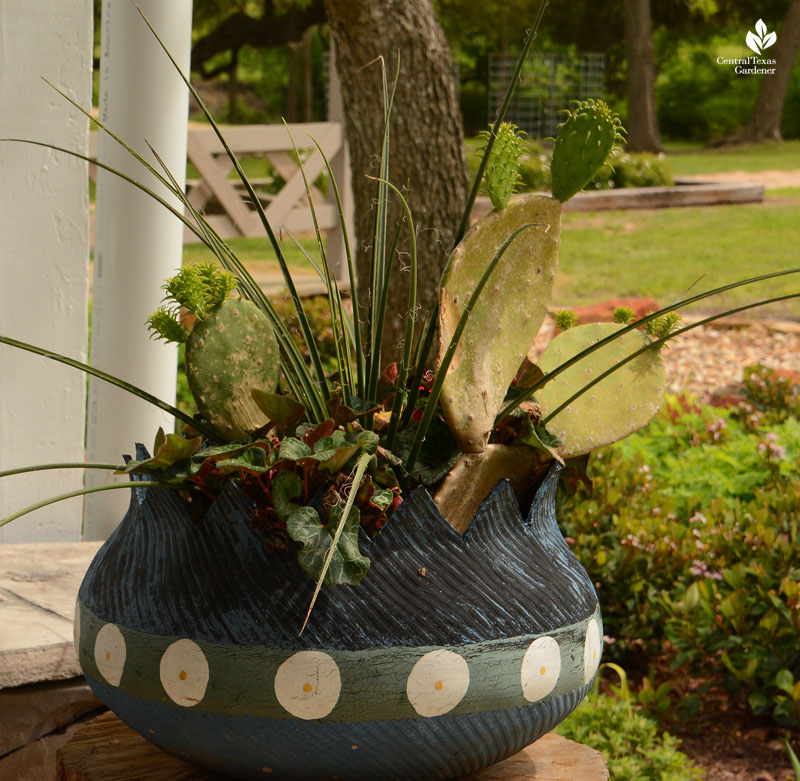 Many heirloom bulbs gradually emerged. Bill's adding tried and true bulbs of his own, including Johnson's amaryllis.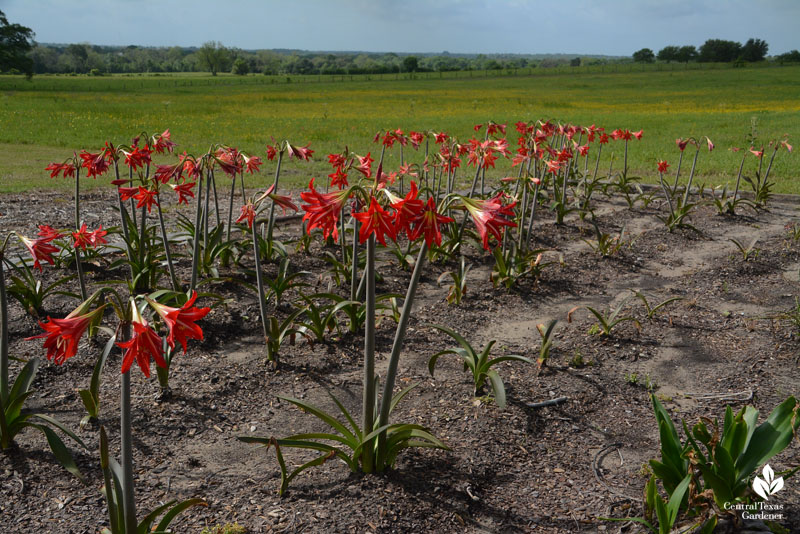 Lucille always grows food crops, too. They're experimenting with low-chill hour 'Anna' apples, so far with success.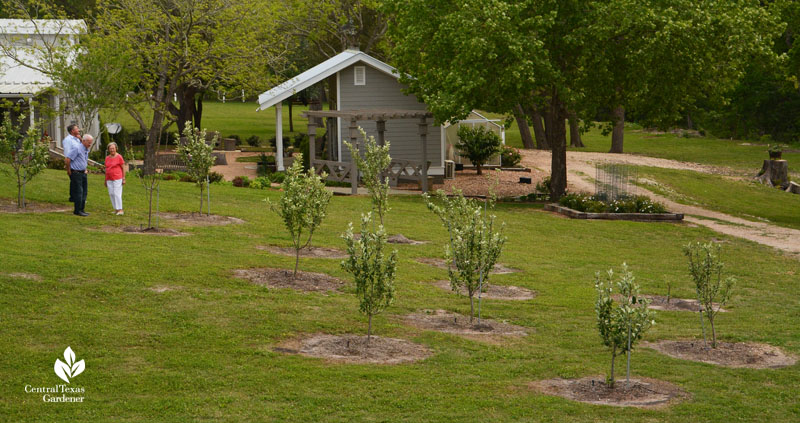 Bill sums it up, "We select the good things from the past. We have all of these cultural influences in our garden, the Spanish, the French, the English. It's really interesting to see new gardens coming together, but still having some of those influences from the past."
Watch their whole story now!
Thanks for stopping by! See you next week, Linda
Comments