February 13, 2020
Tasty Ideas in Old Garden + Oak Wilt
Many of my plants come with a treasured memory of the person who shared them with me, including this early-bird white bearded iris, first on the punch once again in February's sunburn to snow weather.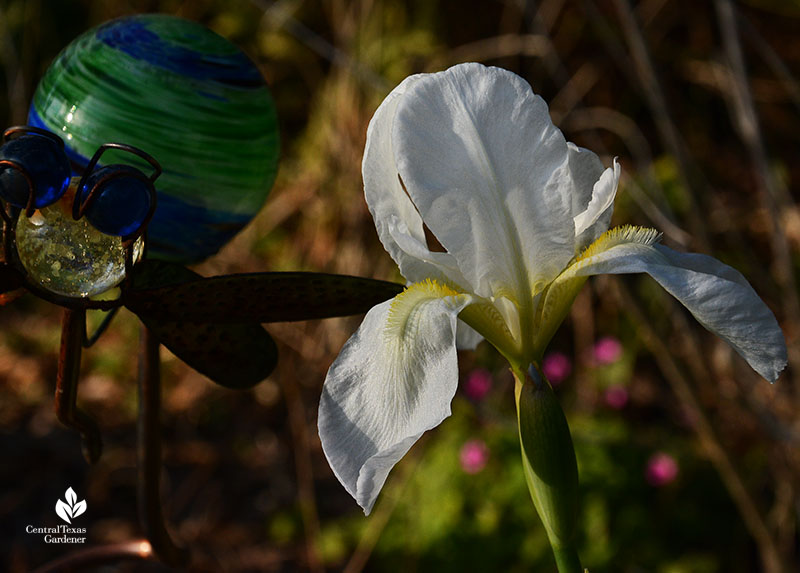 I pass them along, too, like my perennializing Leucojum.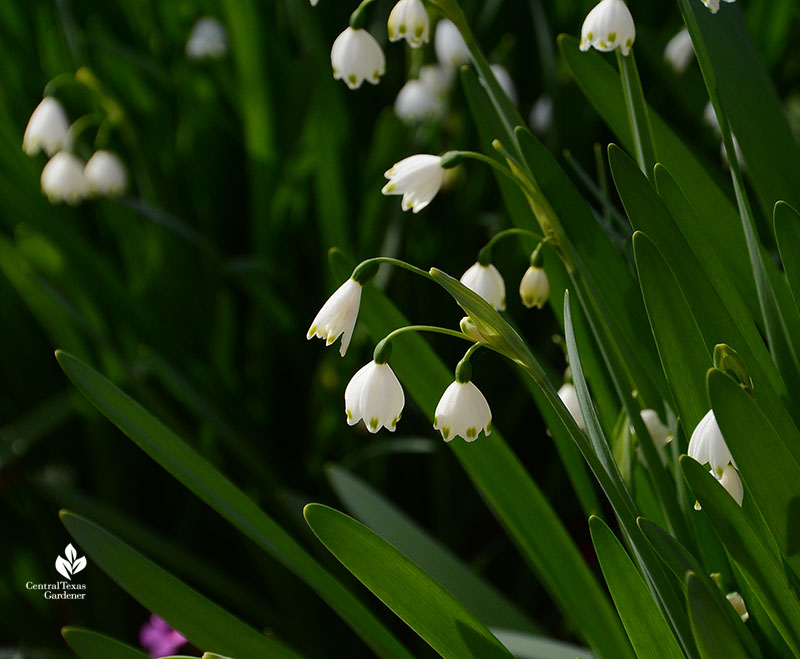 I planted a few long ago after admiring them in old gardens. Eventually, they multiplied into tidy little clusters of long-lasting foliage to fill in while perennials are dormant. When the leaves brown, I dig up a few to line walkways or share.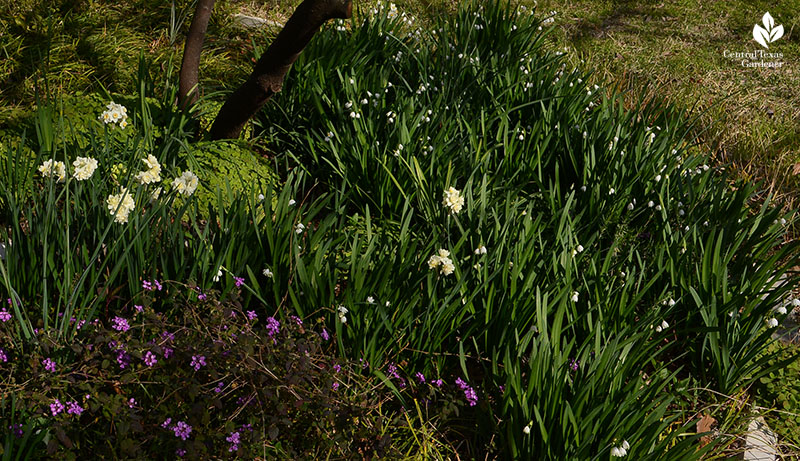 Narcissus 'Marieke' is only a few years old for me, but it's been a reliable return to brighten the view out the front window.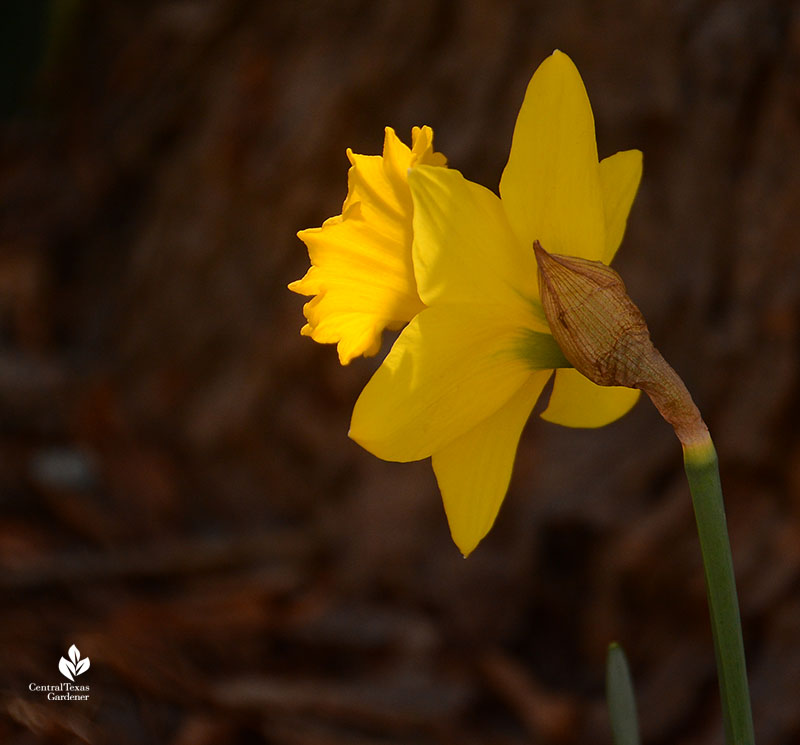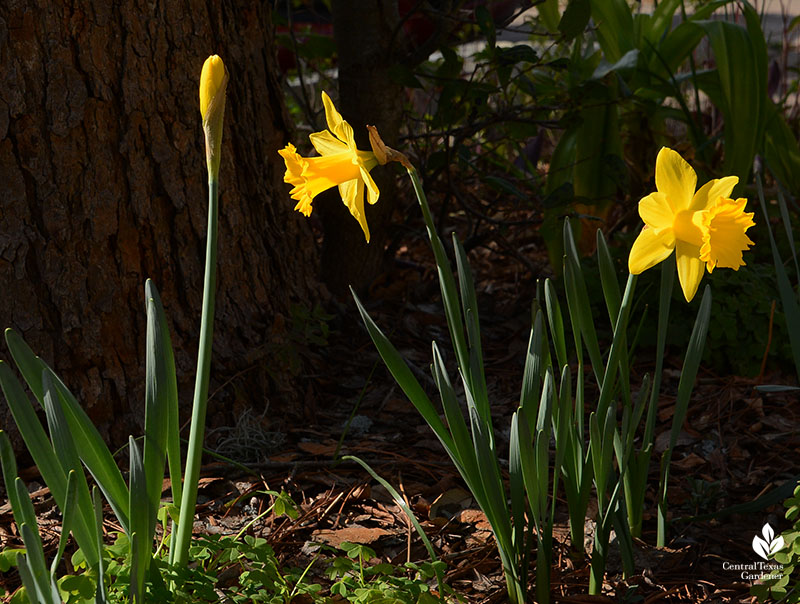 Something else that also gets passed along: fungal disease, like tar spot on this live oak. To me, it looks rather like sooty mold. A quick way to tell the difference, Daphne tells is, is that we can rub off sooty mold, a fungal growth on insect secretions.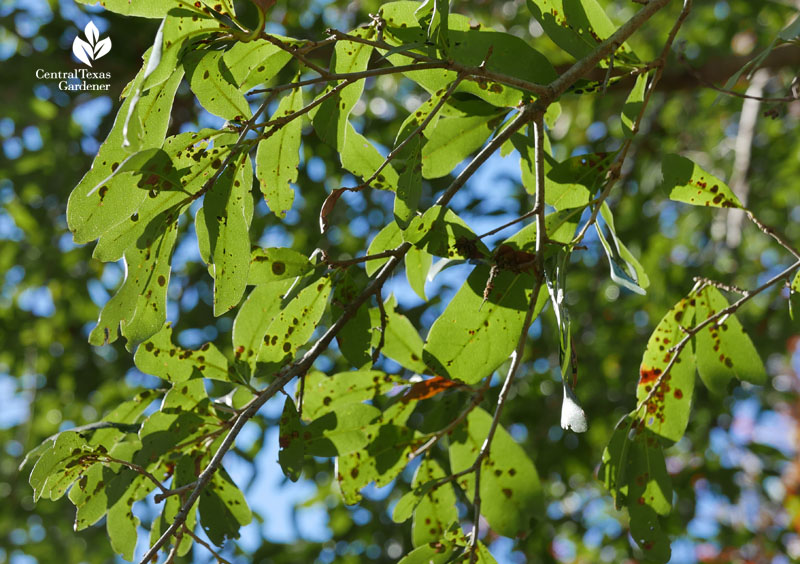 Usually appearing in cool, humid weather, tar spot's not a concern, but raking up and discarding leaves as they fall is one way to combat it. Thanks to director Ed Fuentes for grabbing these shots!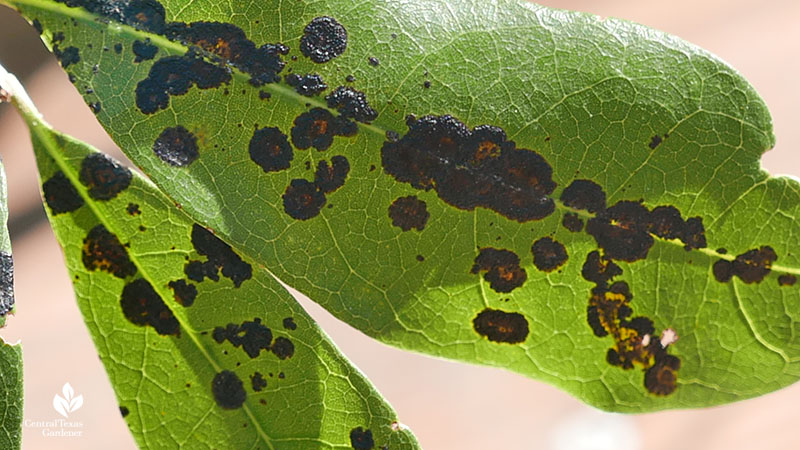 Daphne's also got your tips for winter pruning, fertilizing lawns (Memorial Day, July 4, Labor Day) and the best way to wrangle spring weeds. Watch now.
Oak wilt does fatally impact our red oaks, live oaks, and white oaks.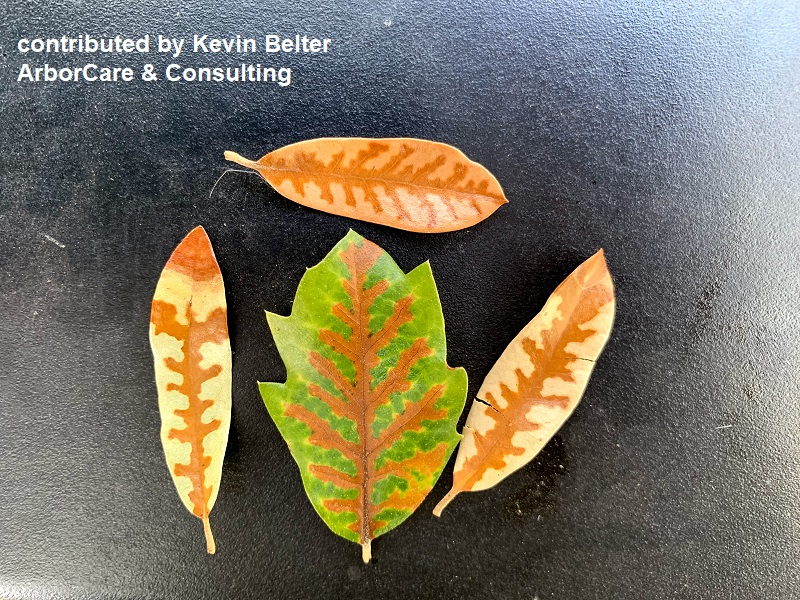 Board Certified Master Arborist Kevin Belter from ArborCare & Consulting explains what causes it and how to take proactive care.
Important note: You can certainly plant these trees, like medium-sized Lacey oak.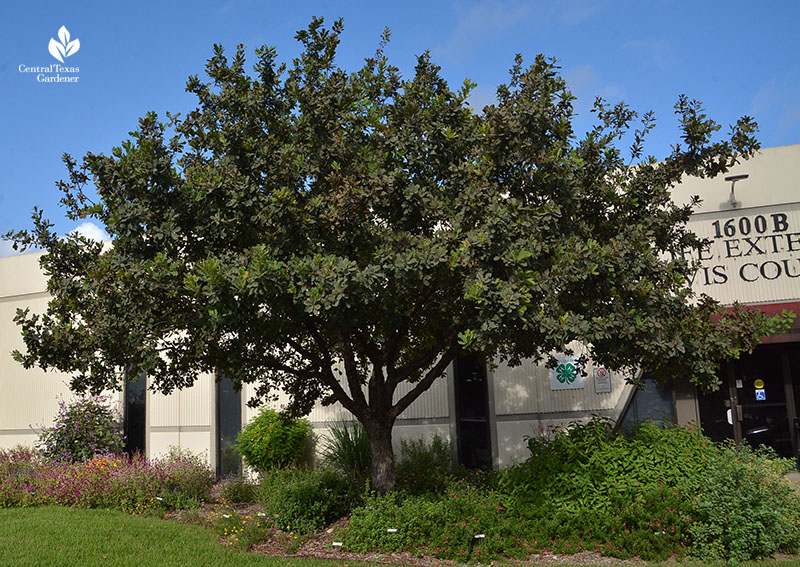 Do paint cuts or wounds immediately (even clear spray paint is fine). And follow best garden practices to diversify since interconnected roots transmit the fungus. Watch now!
Another resource for you is The Texas Oak Wilt Partnership.
In the kitchen: To fancy up dinner quickly, Molly Pikarsky, Flora and Fauna Manager at Lake Austin Spa, joins young son Max to top pantry bread with herbs and garlic for homemade toasty gourmet in minutes.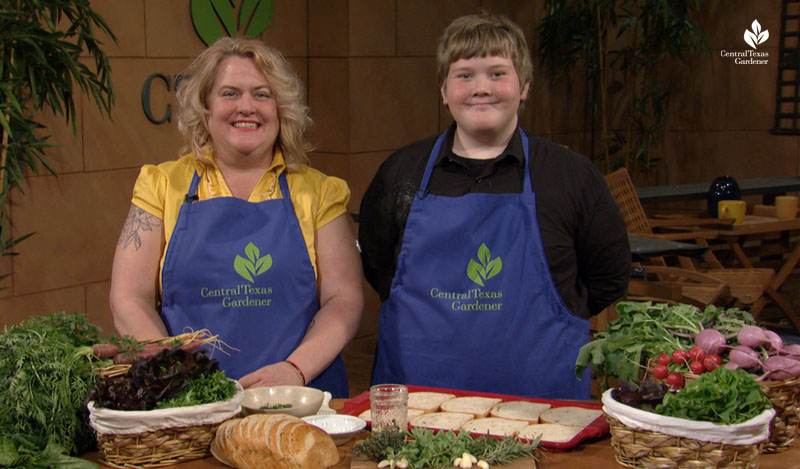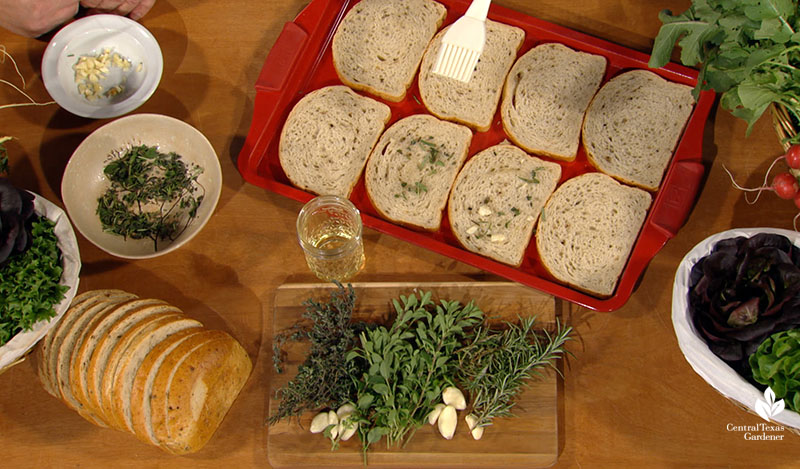 Watch now!
On tour: "Pressing the restart button" is how San Marcos high school teacher Dawn Houser feels about her garden that she revived with clever ideas and repurposed finds.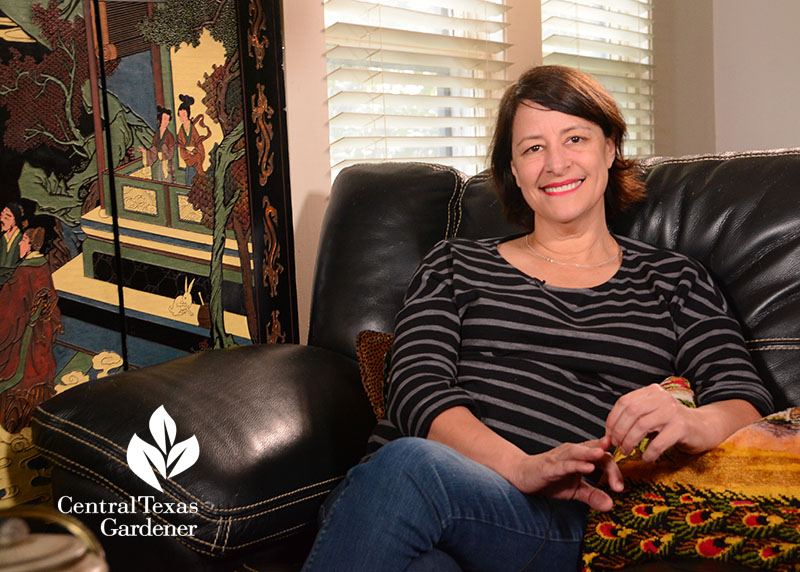 At her 1940s bungalow, fruit trees, vegetables, and herbs companion with flowering perennials in a wildlife habitat, no-lawn garden.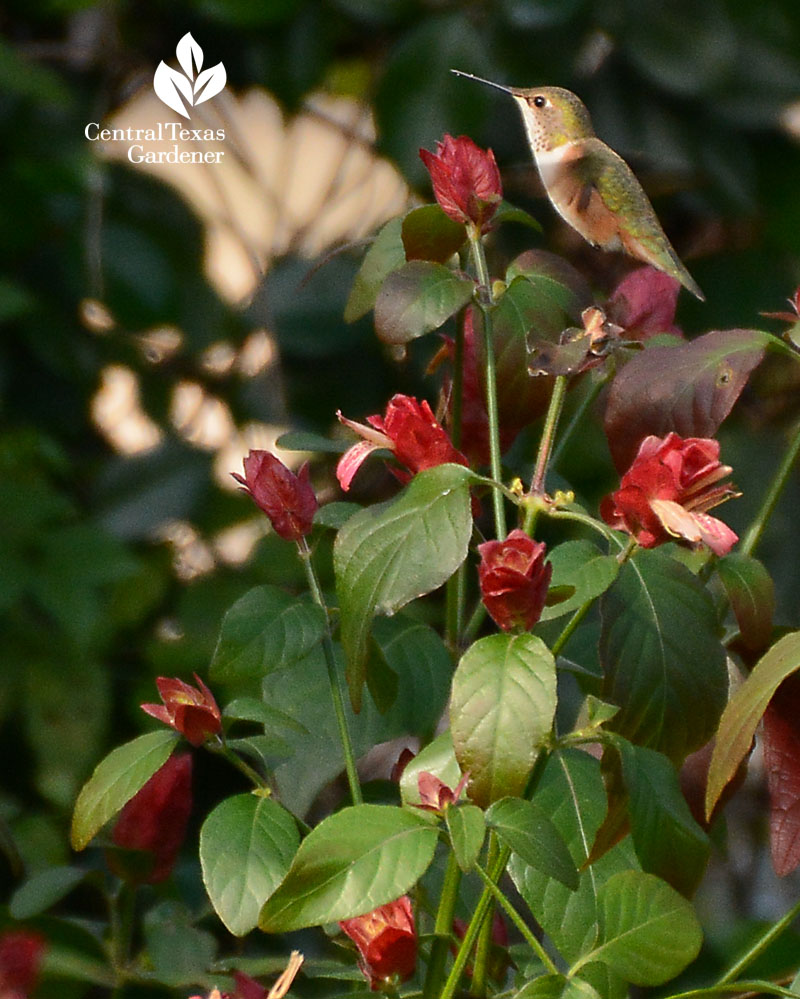 With muscle power and creativity, she controlled flooding. To border new beds, Dawn laid 30 yards of river rock over blank soil to fend off rainy day pet paw mud pits.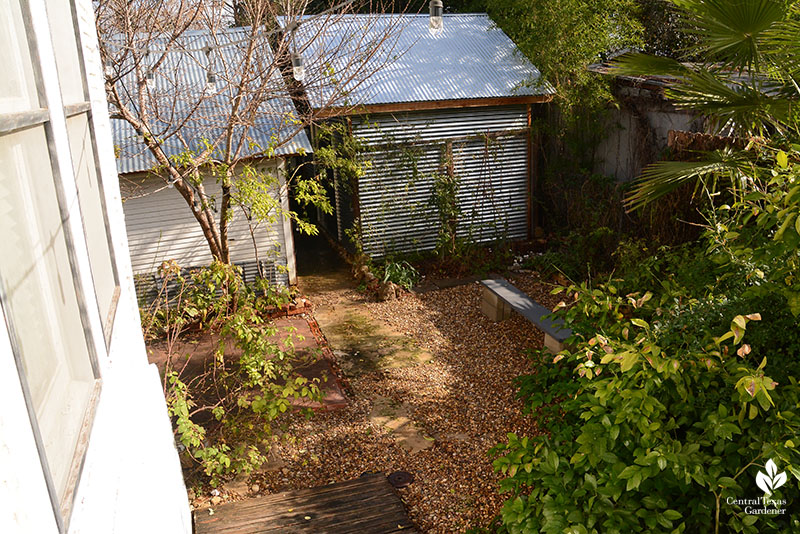 Luckily, former owners had laid bricks for a back-door patio and cement pavers alongside the garage.


"I remember thinking that those are carpets. So I used them to divide my garden into rooms. And I just did my landscaping around them and just filled in all the rock," she tells us.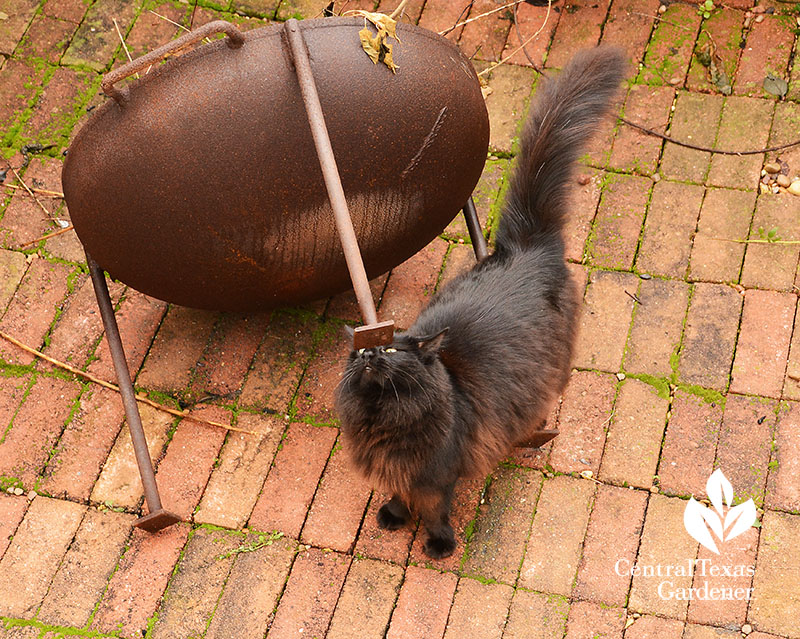 Combining sustainability, practicality, and vibrant personality, she designed her greenhouse/potting shed with leftover building materials. All she bought were screws.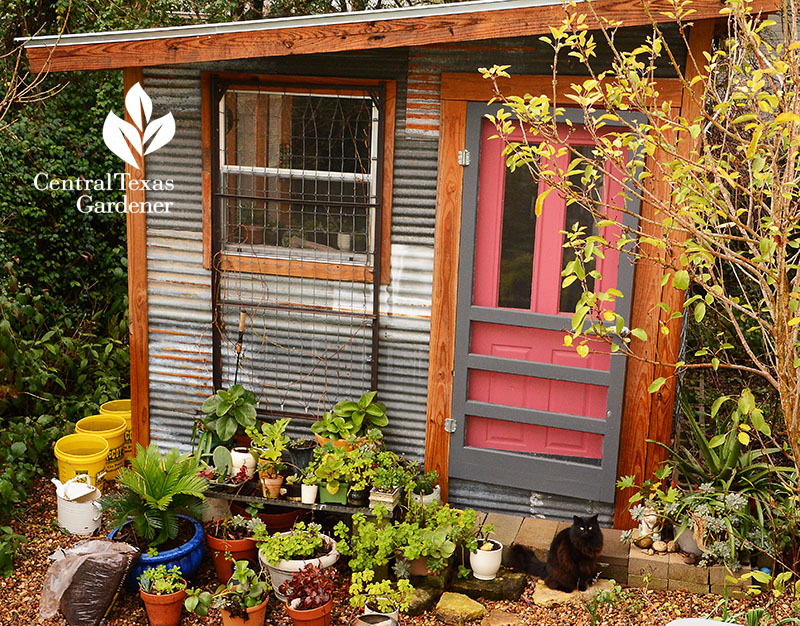 The potting table started as a restaurant discard that she took apart and then built a top out of plywood.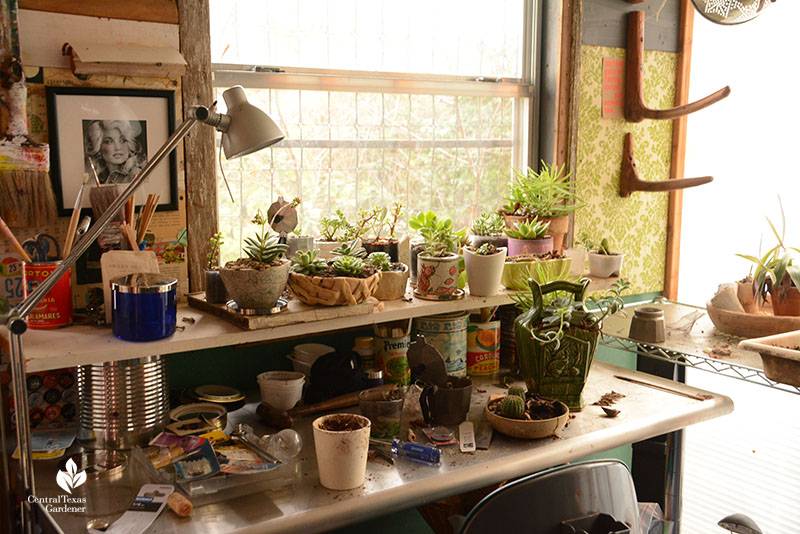 Even in January, when we recorded last year, citrus plants like grapefruit, Meyer lemon, and Satsuma orange glowed with plump succulence. In her microclimate, she usually doesn't even protect in cold snaps.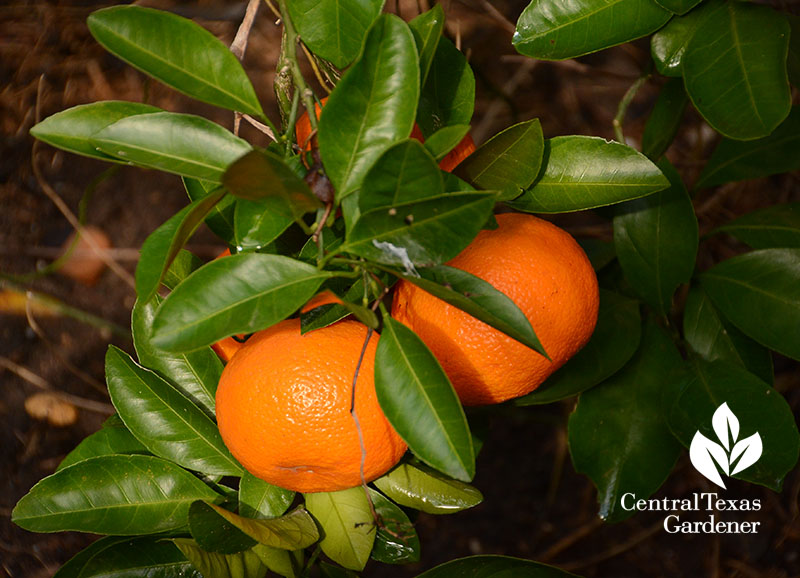 Part of the fun of her old house is unearthing pieces of the past. To add her memories, she tucks in rocks and shells from her adventures.


Watch her story now!
And thanks for stopping by! See you next week, Linda
Comments