February 20, 2020
Succulent Design & Edible Flowers
Every February, my native Mexican plum throws a bee fest. Word travels fast, but reserved flitting is not required. Early blooms this year are already scattering petals while the beeline continues.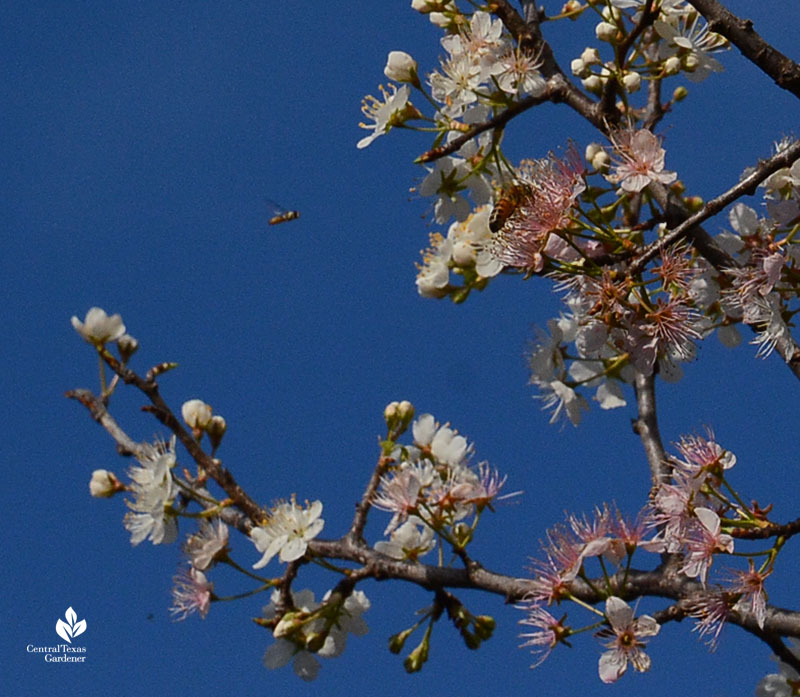 Oxalis just geared up, though, so bees check out the latest venue. Joined here by Leucojum, some consider it a weed. I love it as a reliably winter-emerging groundcover. Not only do its flowers feed bees, we can eat them!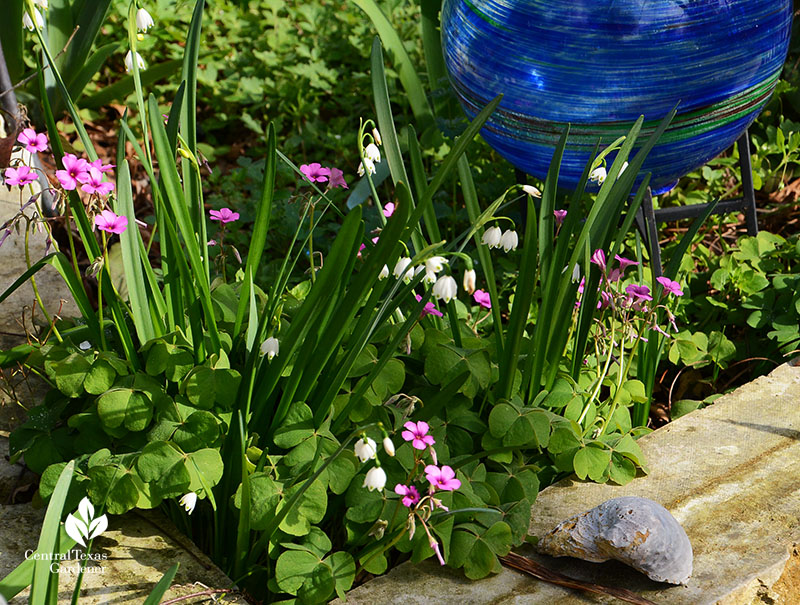 In fact, Alejandra Rodriguez Boughton from La Flaca urban farm includes oxalis in her edible flower mixes, including dianthus and pea.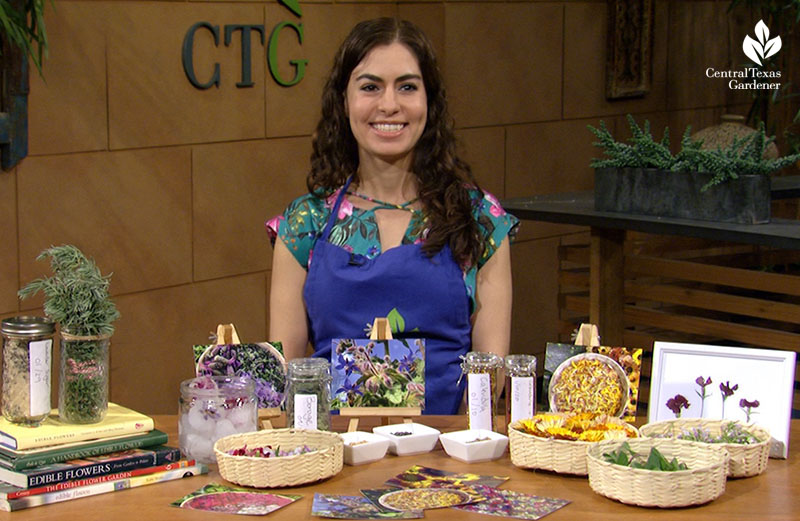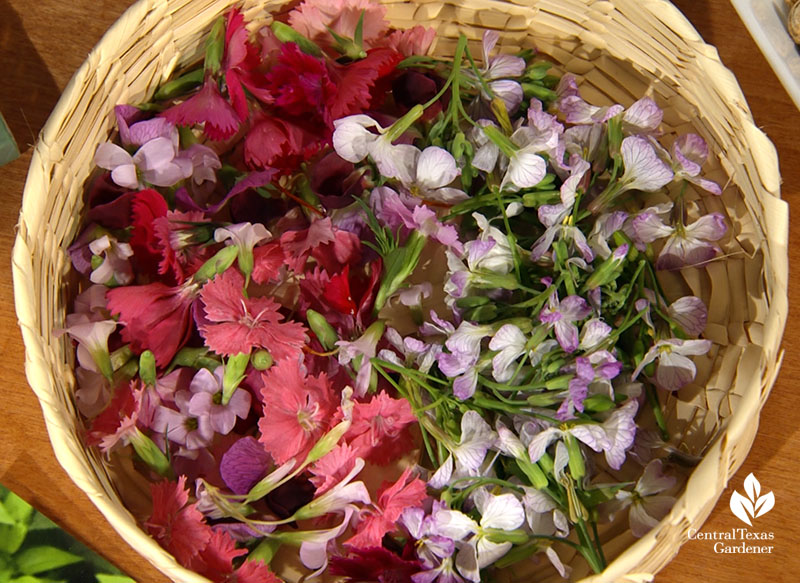 This week, see how she adds tasty color to recipes and ice cubes with pesticide-free petals.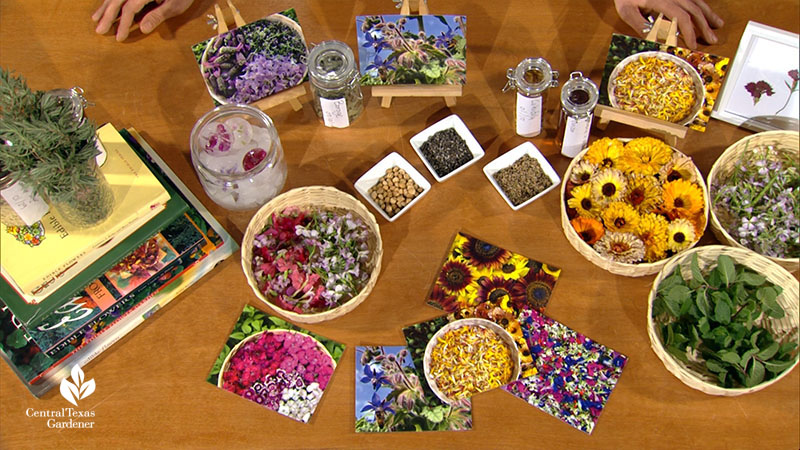 One favorite is cool weather calendula, fresh-plucked or dried.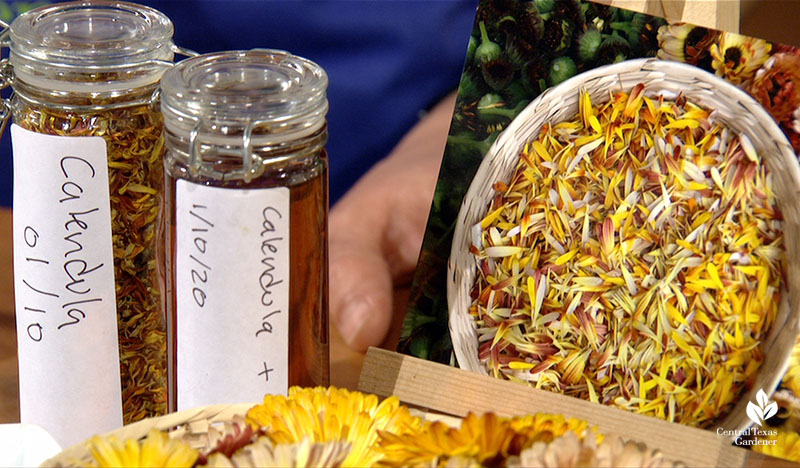 Last weekend's sun rewarded mine with a visit from a beneficial pollinator—hoverfly perhaps?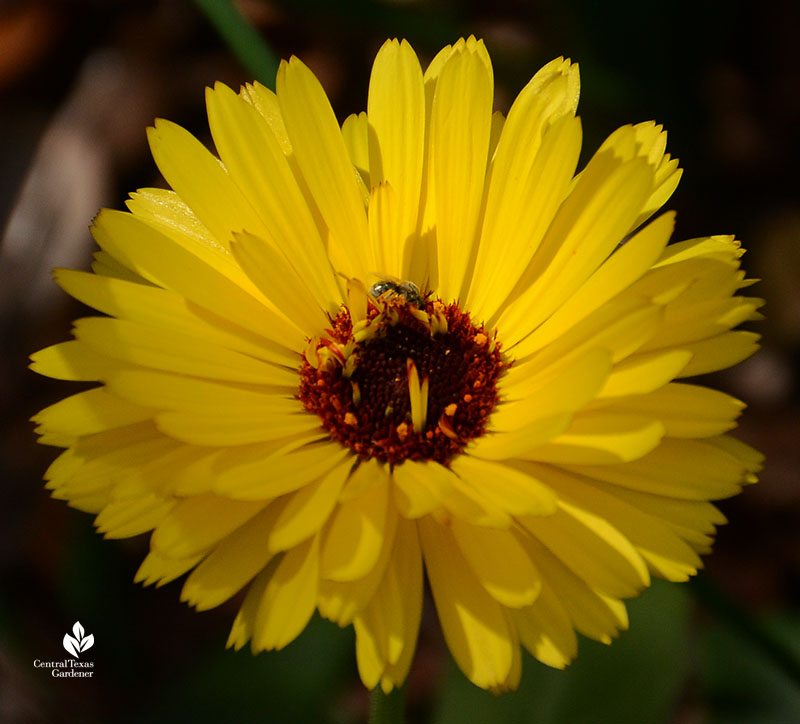 Borage is all the buzz summer through frost at La Flaca, she tells us. A self-seeding annual, it grows with vigor in warm soil. She's seeding it now (as I am soon!).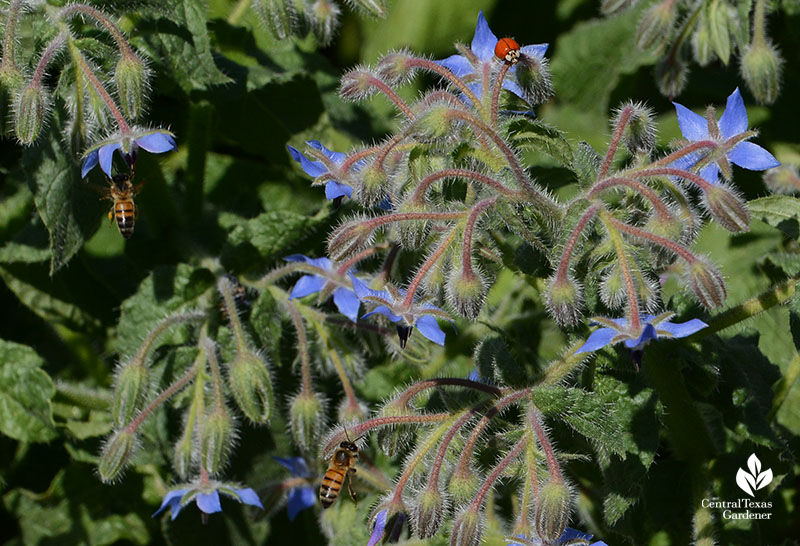 Its leaves, packed with Vitamin C, add a pleasant cucumber flavor to cooling drinks. Flowers can be used as a tasty garnish or in ice cubes.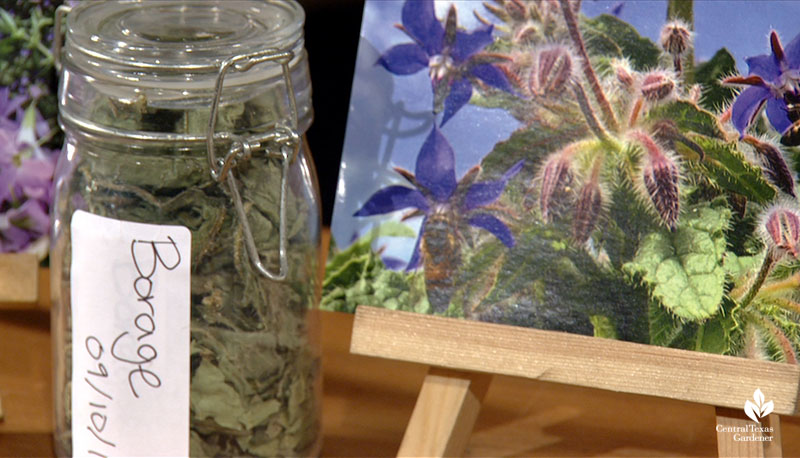 Watch now for all her tasty tips!
Since rose petals are edible, I sampled some from my Peggy Martin rose. Wow! I'll definitely add their slightly sweet flavor to salads and I bet that some arugula would pop a true taste sensation.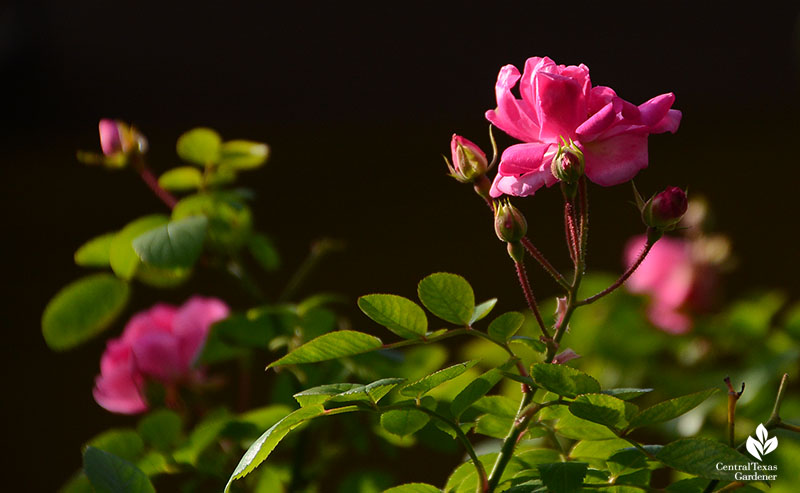 Next, let's get creative with succulent designs in containers or raised beds. Jay Arredondo from wholesale Desert to Tropics Nursery joins John Hart Asher to pair succulents of all kinds for eye-popping foliar and color combinations.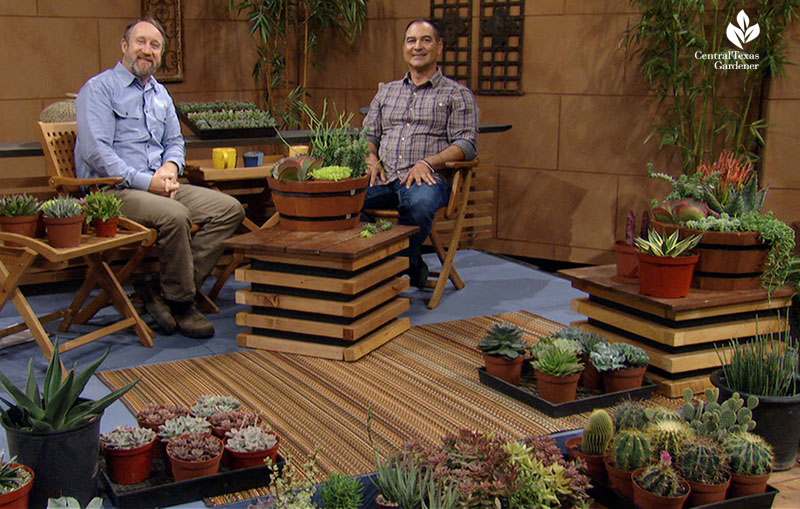 He explains how to amend soil in a raised bed and how to pull together foliar color and texture in containers.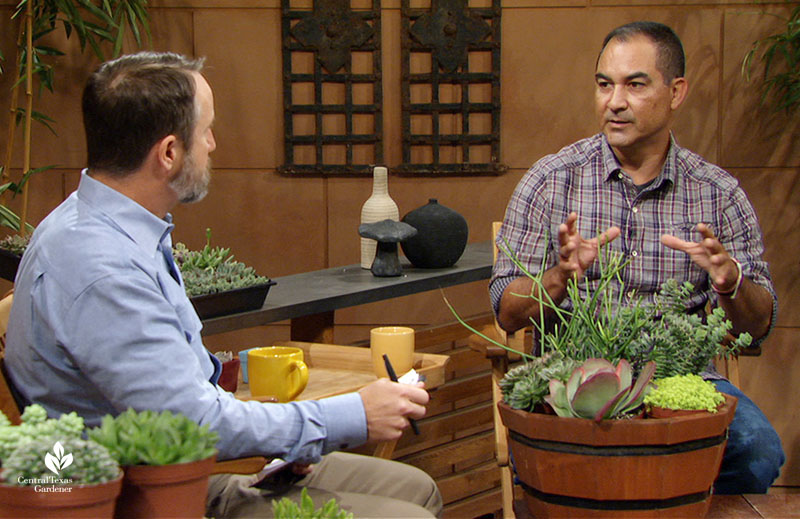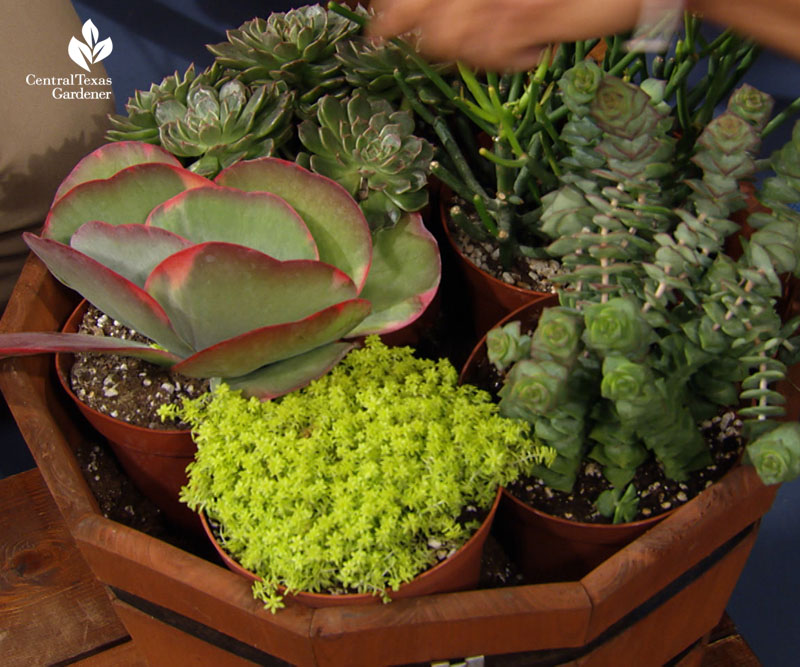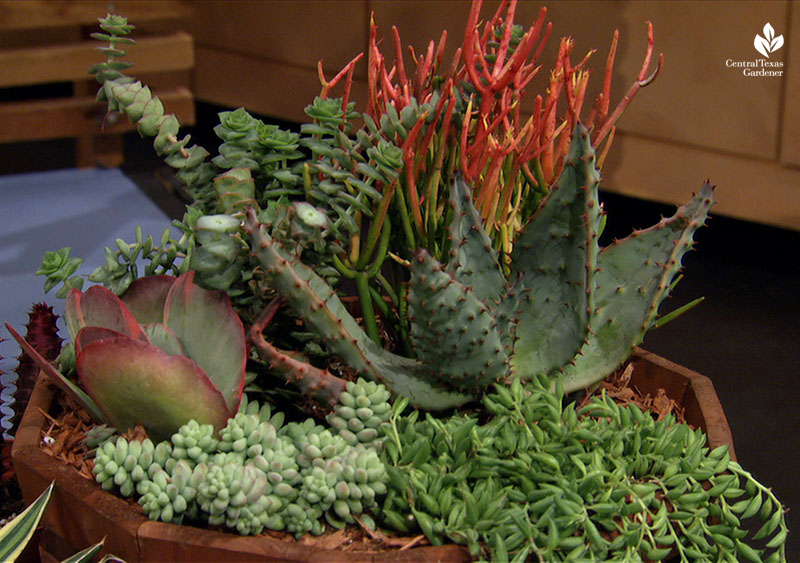 Watch now!
So, what is a "succulent?" Basically, all cacti are succulents, but not all succulents are cacti.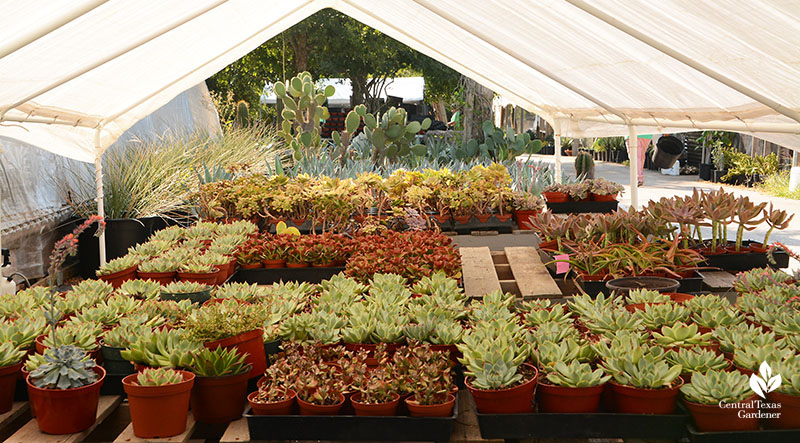 This ever-blooming aloe in my neighborhood is a cold-hardy succulent that holds water in its leaves, like sedums, graptopetalums, and agaves, while cacti and euphorbias hold it within their stems.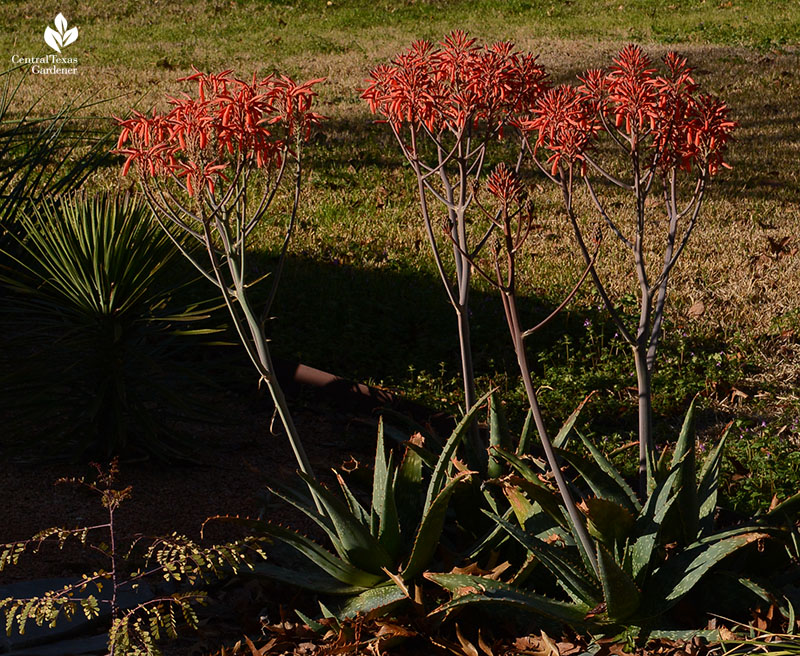 Daphne breaks it down and also explains the difference between shrubs and perennials. Watch now!
On tour, when Dr. Suzanne Novak and Dr. Bill Nemeth bought their house, it came with a regulation-sized tennis court. Busy physicians, they preferred to grow healthy food and fragrant flowers after hours. Enter Landscape Architect Tait Moring.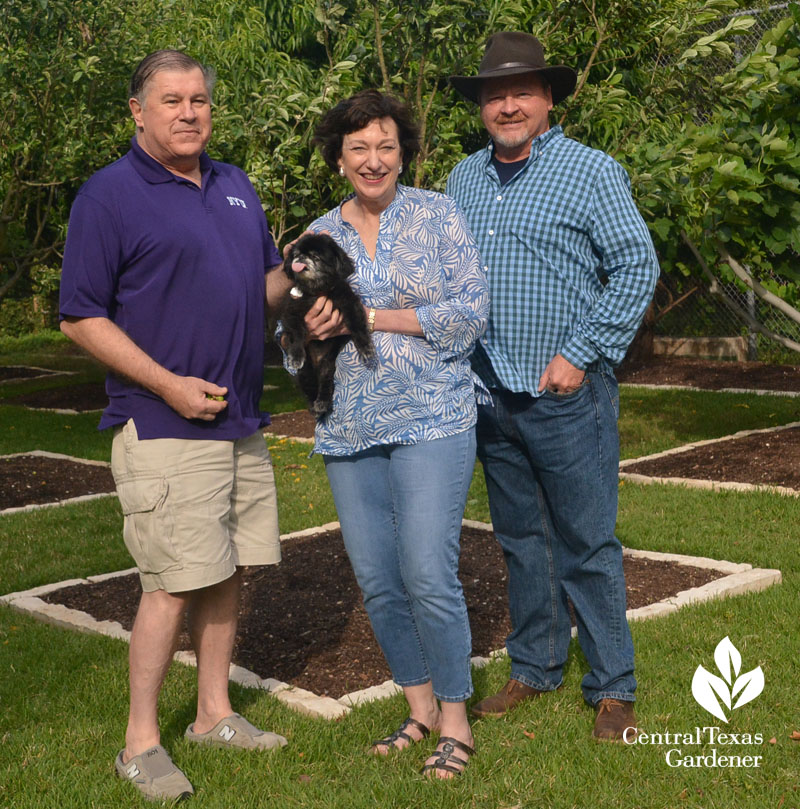 On a pea gravel parterre, Tait designed limestone raised beds where the couple planted roses, herbs, and lots of vegetables.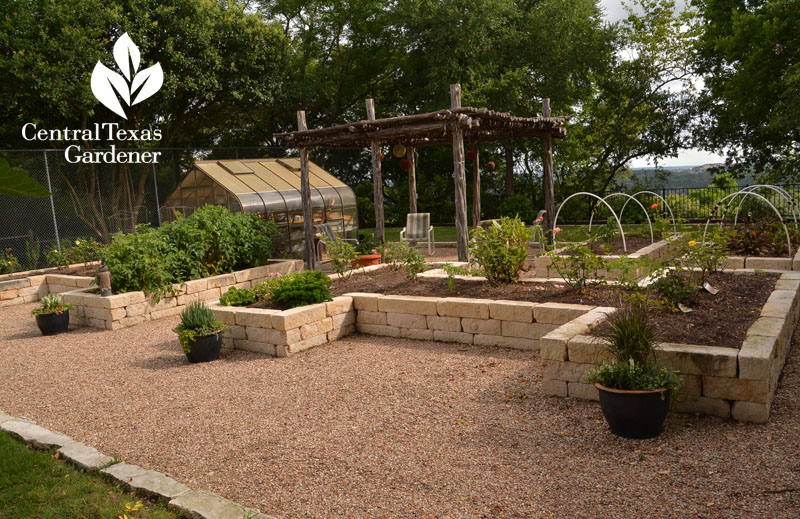 Suzanne cans and freezes abundant harvests for good eating out of season.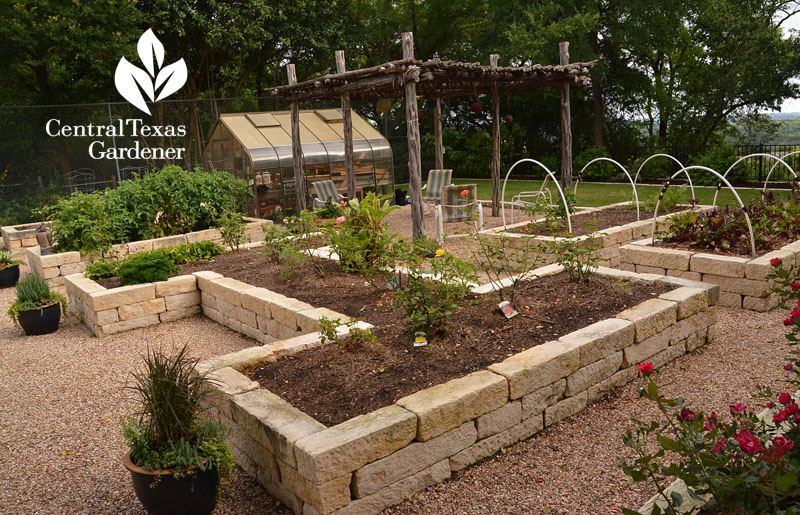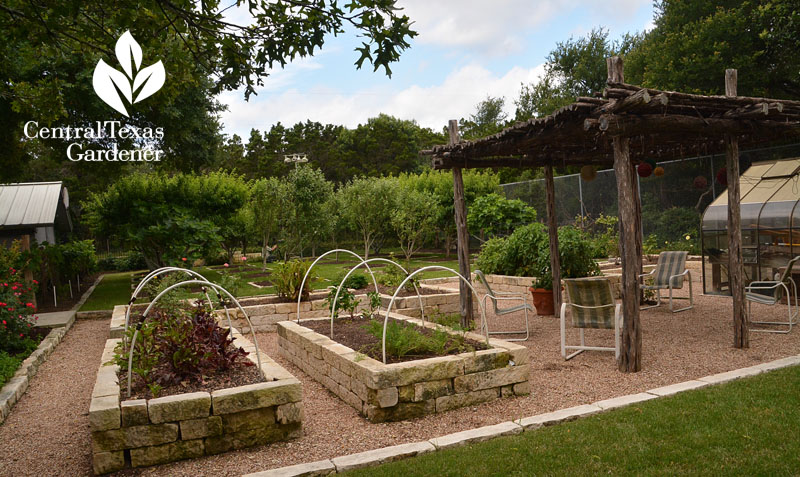 A rustic cedar ramada offers a shade break to enjoy it all, even when it's hot outside.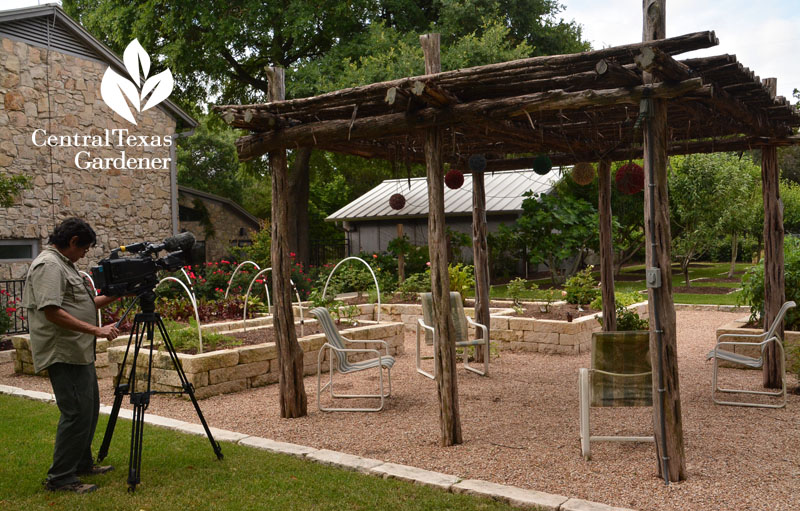 Suzanne and Bill also wanted to grow their own peaches, figs, apples and pears. Tait chose Zoysia grass as cooling green against the parterre's gravel.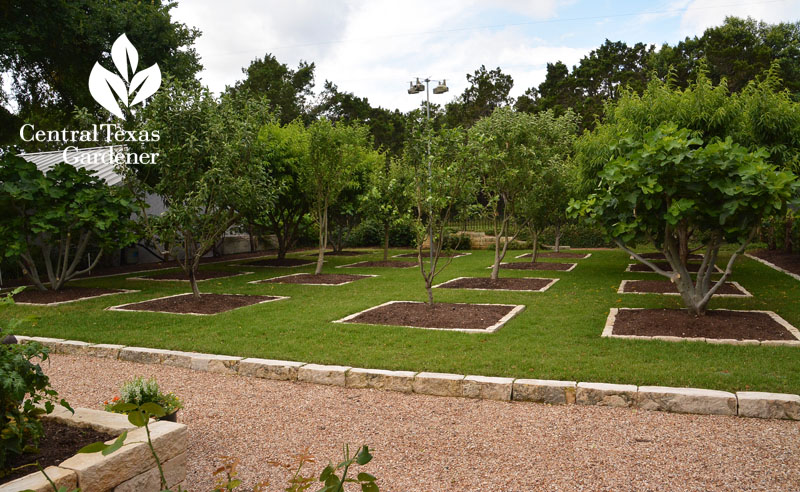 They improved their view to Wild Basin beyond by removing invasives and selective pruning.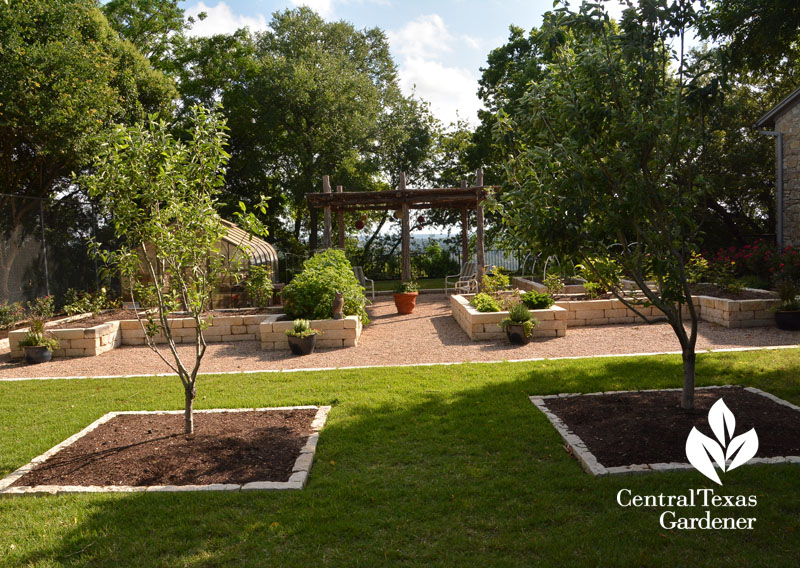 They pluck luscious blackberries for Suzanne's homemade cobblers or quick garden snacks. Of course, we had to sample for "quality control." We would have eaten as many as the deer, except they're kept out by fences.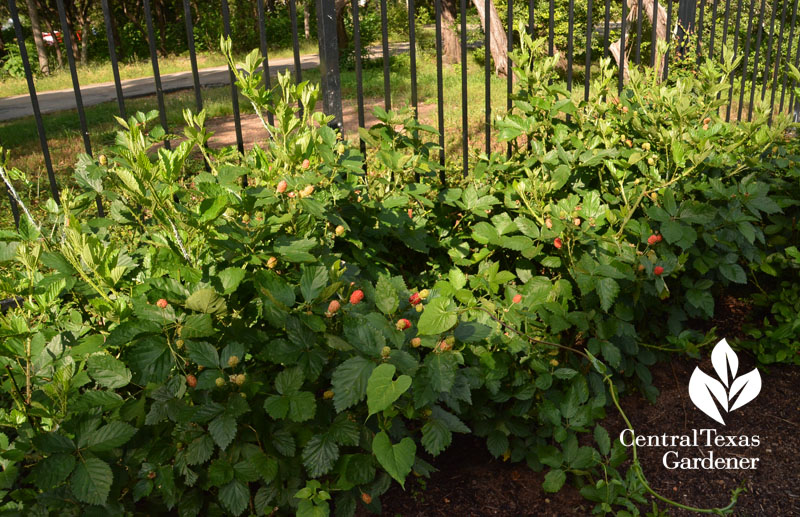 Lining the side fences, their young Spanish Black grapes are both productive and pretty.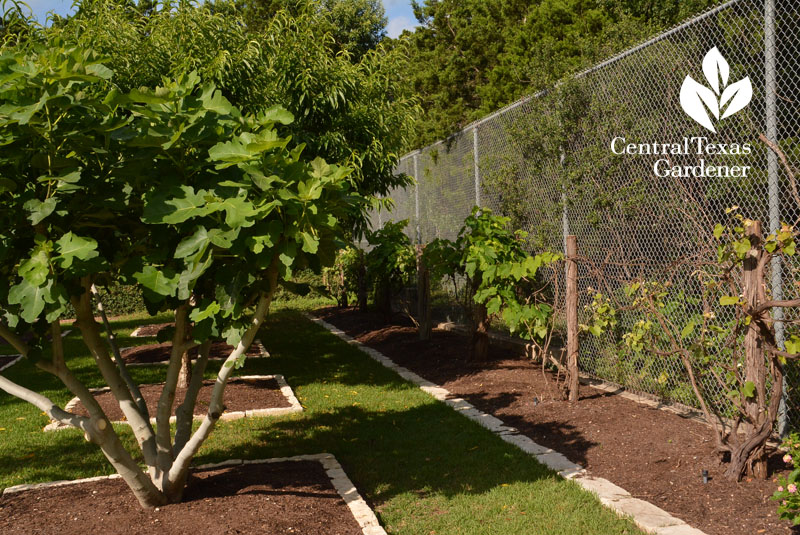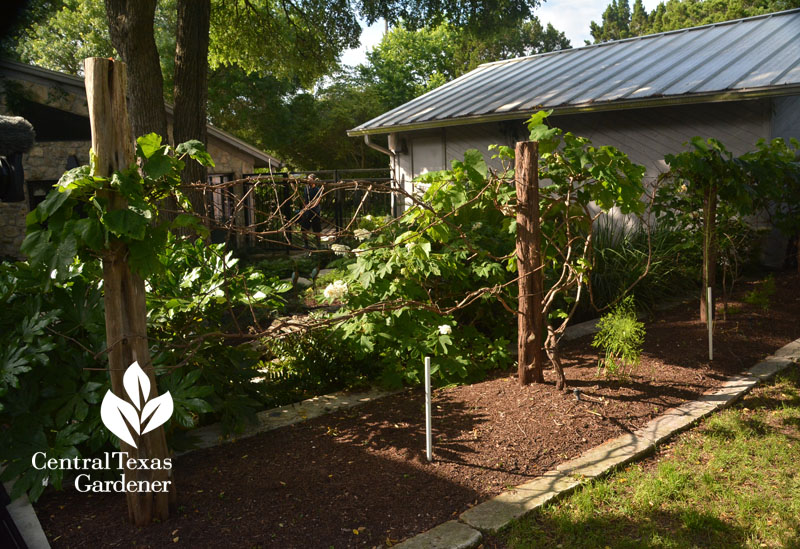 Tait turned the shady court outside their living room into a view that soothes.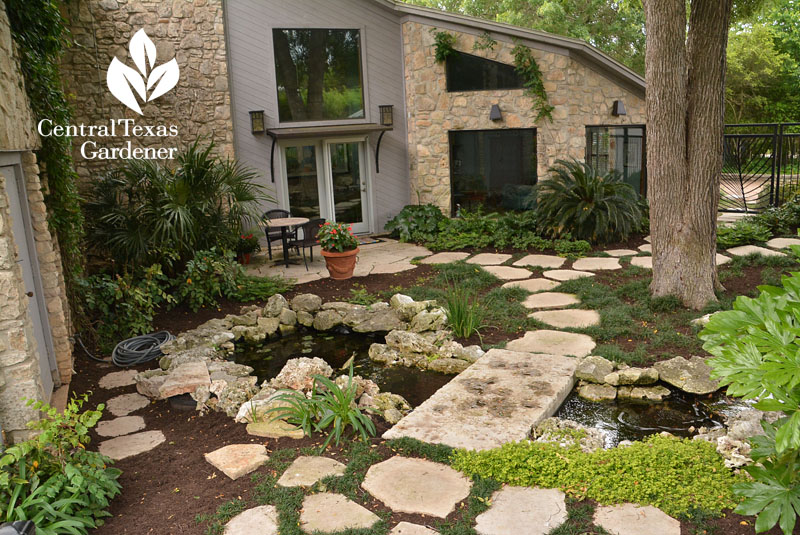 Soft sounds from the recirculating stream and pond serenade Suzanne and Bill as they tend to the upper story gardens.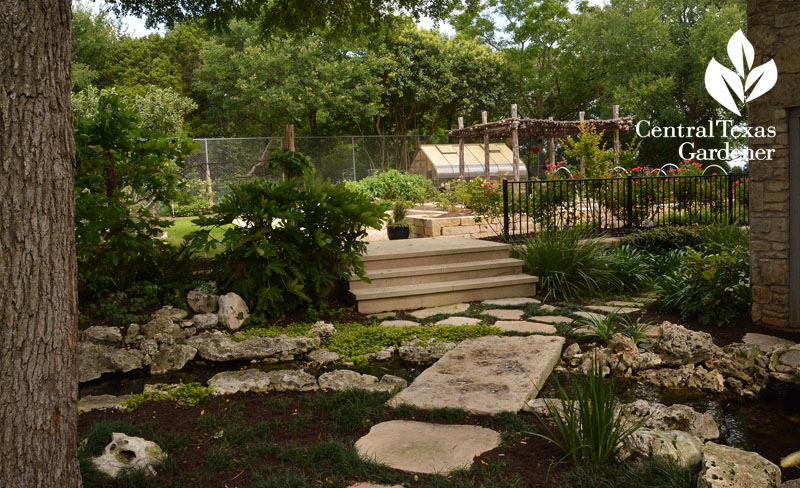 Suzanne nails it about why gardens make such a difference in a busy, crowded life: "All you do is work and come home, so you should have a space that's peaceful and wonderful that you come home to."


Her comment really sticks with me. When we met them in 2016, Suzanne and Bill's joyful, adventurous philosophy, hearty laughs, and true kindness reminded me what it's really all about. I was heartbroken to learn that Bill passed away in December, but I will never forget him.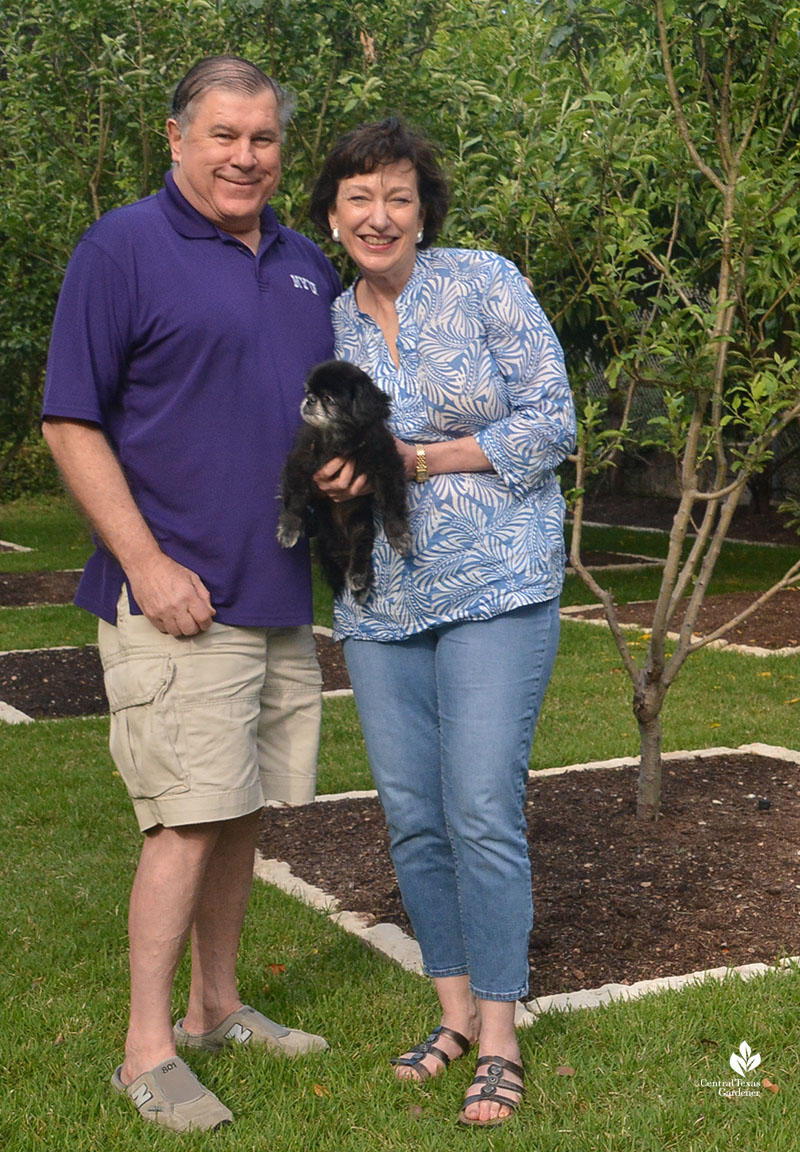 I'm honored to share this with you again to join in the spirit of gardening that unites us all.
Watch now!
And thanks for stopping by! See you next week, Linda
Comments