March 17, 2020
Now Back to Our Regularly Scheduled Spring
My home is always a sanctuary, whether I'm returning from work or working at home. I'm so happy that last fall at the Antique Rose Emporium I grabbed a small 'Aladdin Sky Blue' petunia, now cascading with sweet perfume that even makes gathering junk ads from the mailbox delightful.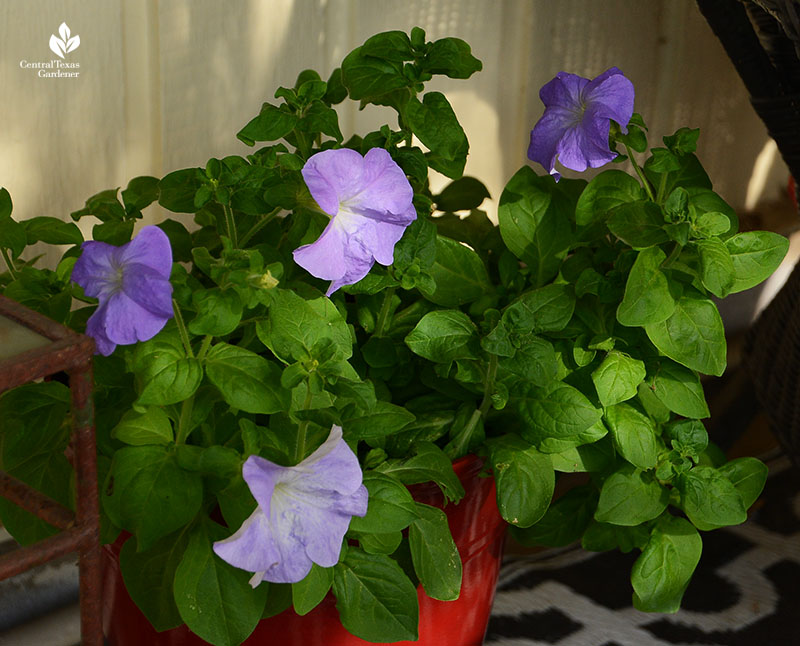 Last fall I succumbed to the romance of cyclamen. I'm so glad I chose the warm pale pink for a lucky container duo. Summer's heat will end the magic, but I'm loving it for now.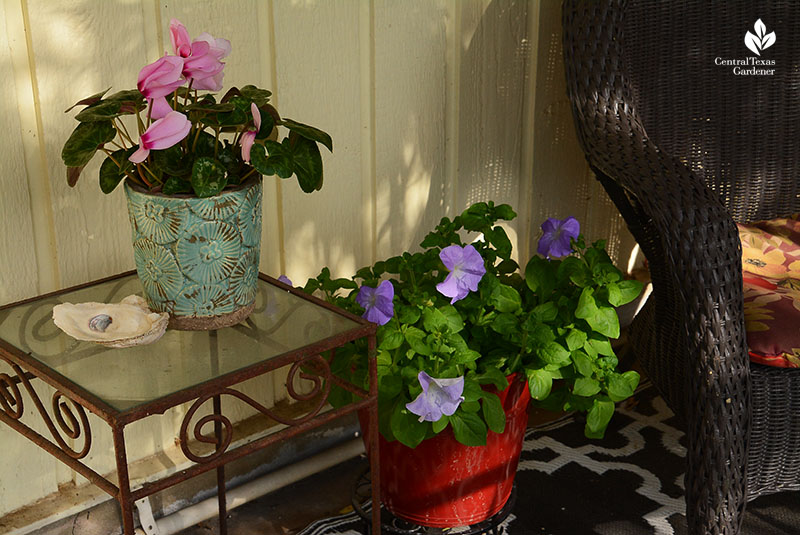 Despite social distancing, spring carries on as usual, where active bees celebrate an unlimited food supply in my garden. Iris 'Nada' invited bees to scurry in.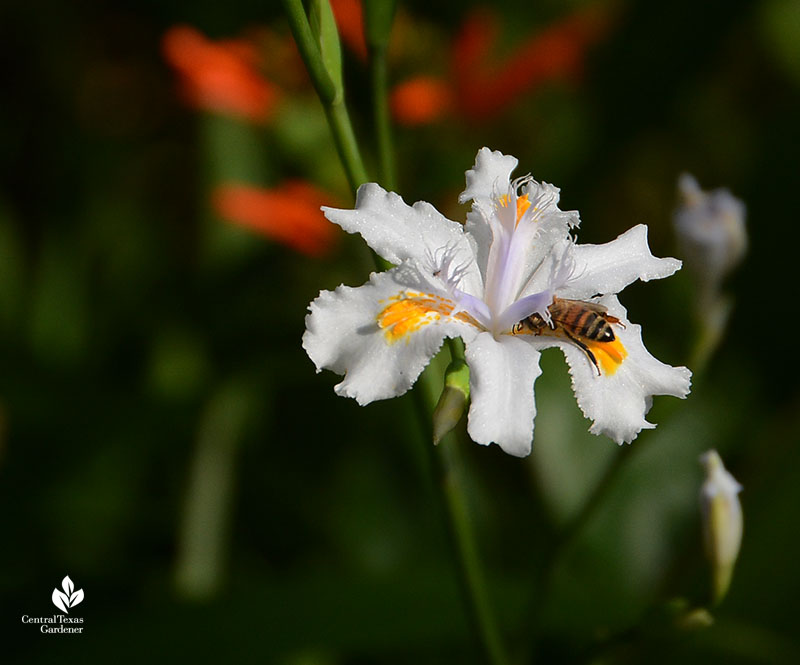 Its evergreen, strappy soft leaves bring structure to part shade, so I treasure this easily-divided passalong that spreads its wealth through rhizomes. Paired with Mexican honeysuckle, it brightens up this little patch that's humming with pollinators.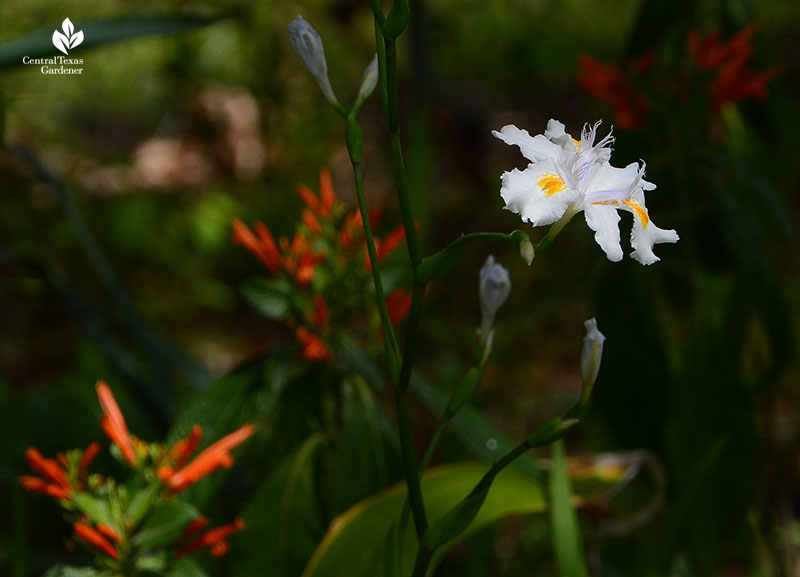 Bees didn't ignore lavender-hued Iris japonica 'Eco Easter', which indeed reminds me of the color of dyed Easter eggs.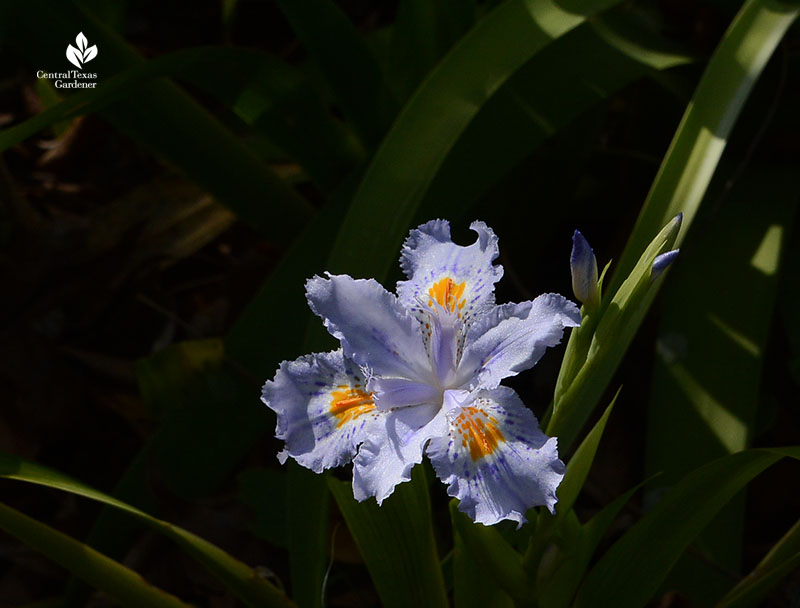 Keeping to that gentle color scheme, native wildflower Texas baby blue eyes populate my shady areas with glorious abandon, eagerly visited by bees.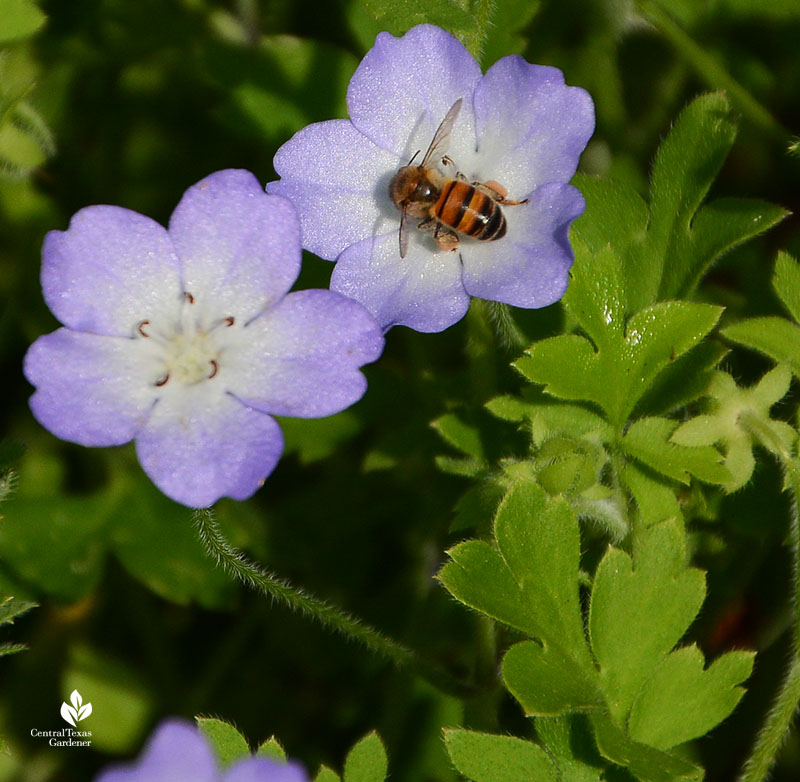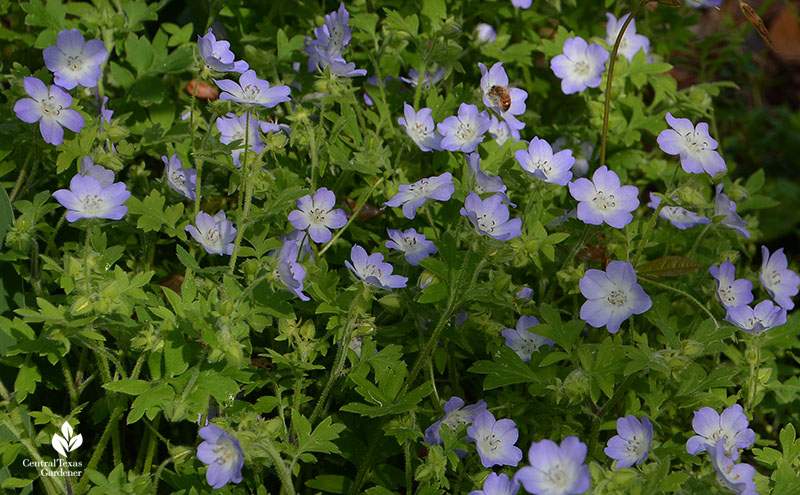 Oxalis isn't native, and some consider it a weed, but I do not. Neither do bees oblivious to our perceptions. If flowers promise a meal, that's all that matters to them. Oxalis offers bountiful food without traveling far.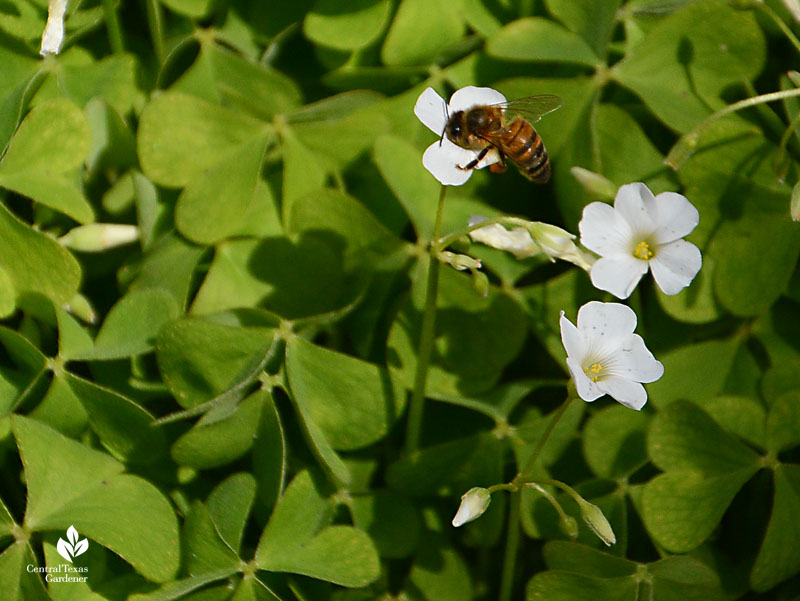 Plant pathogens spread rapidly in the garden, especially during these cool, humid days. I don't bother with fungicides for ephemerals like powdery mildew.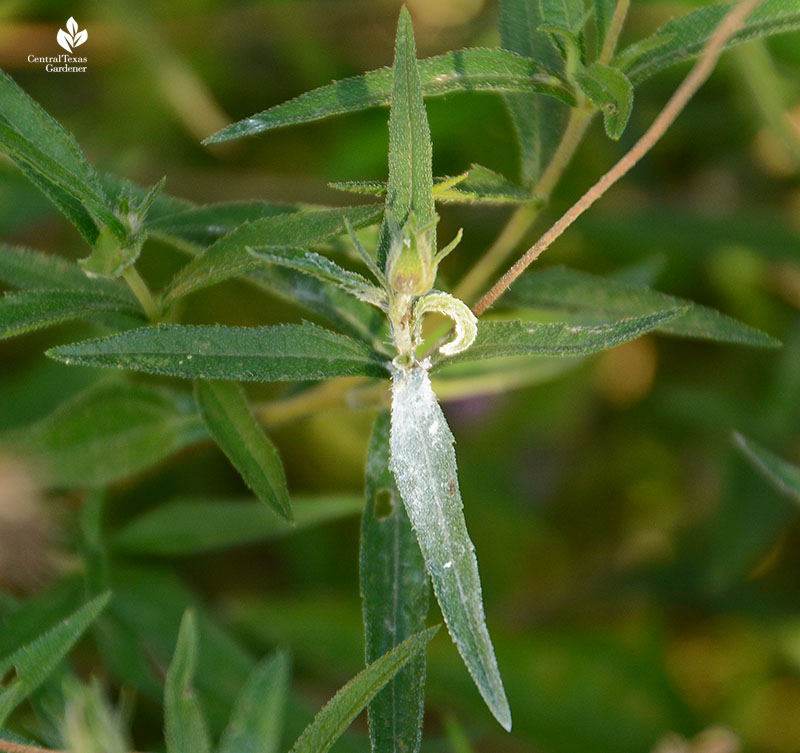 Others, like cotton root rot, are permanent. This week, Texas A&M AgriLife Extension Viticulture Program Specialist Brianna Crowley breaks down pathogens and explains how they affect our plants.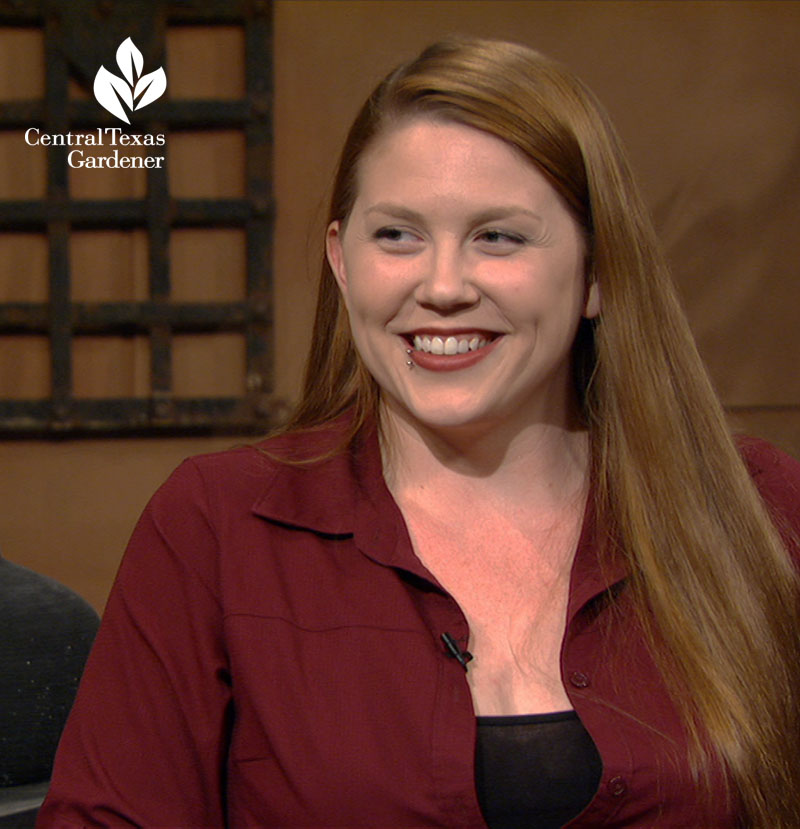 And travel with us virtually to Brenham where we visited A&M professor and Extension Horticulturist Bill Welch and his wife Lucille last spring.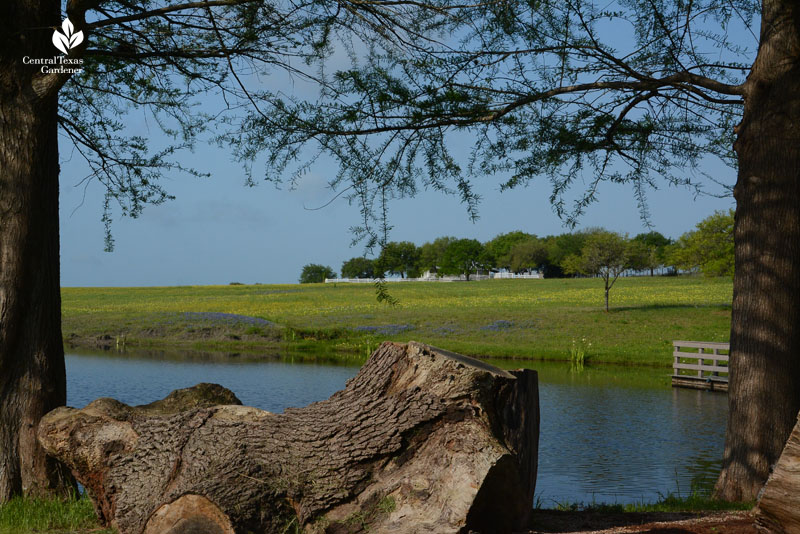 Their restored architecture and pastureland unites conservation—past, present, and future.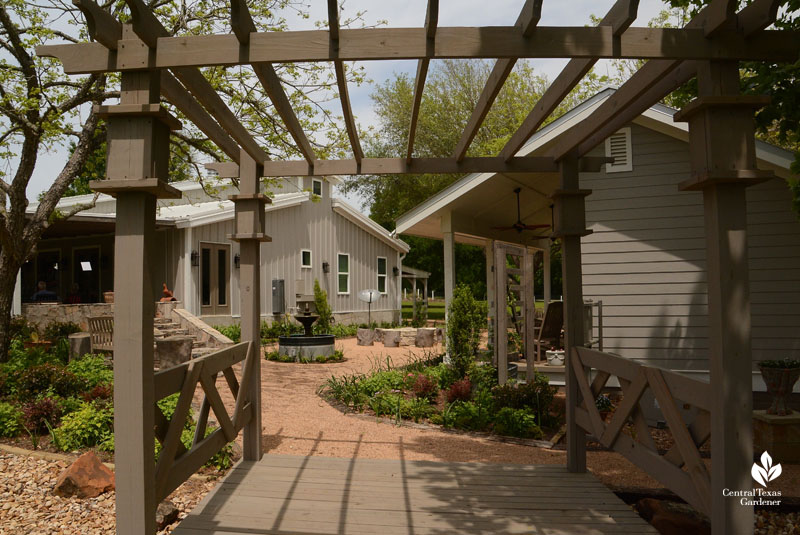 Thanks for stopping by! Linda
Comments