March 25, 2020
Time to Slow Down and Observe
Even though we all often say, "Slow down, observe, and appreciate the moment," it's so hard to do that when expectations and to-do lists pile up. But last week when I took a much-needed break from working at home, I spied an anole out shopping. So glad I stopped for a minute and focused on the moment.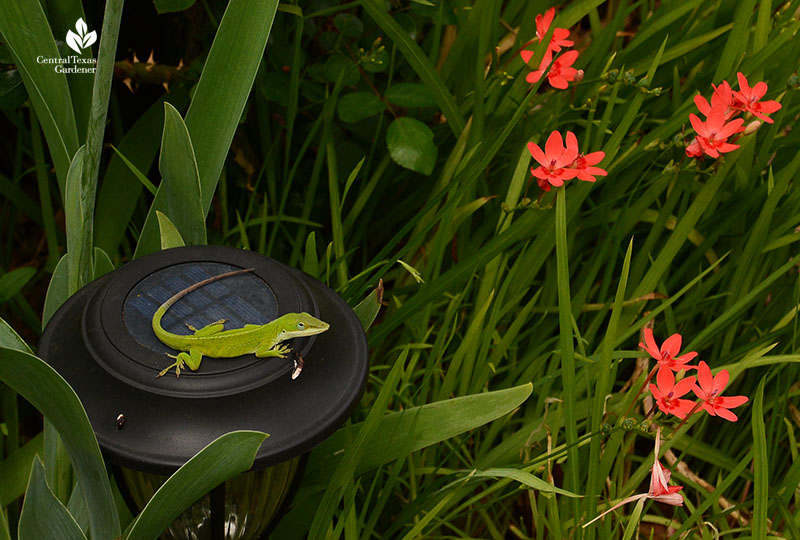 Coral-colored Anomatheca laxa (I still know as Freesia laxa) is a corm from South Africa that reliably returns for me each spring on slender, grassy foliage. Bees and tiny pollinators love its quarter-sized flowers.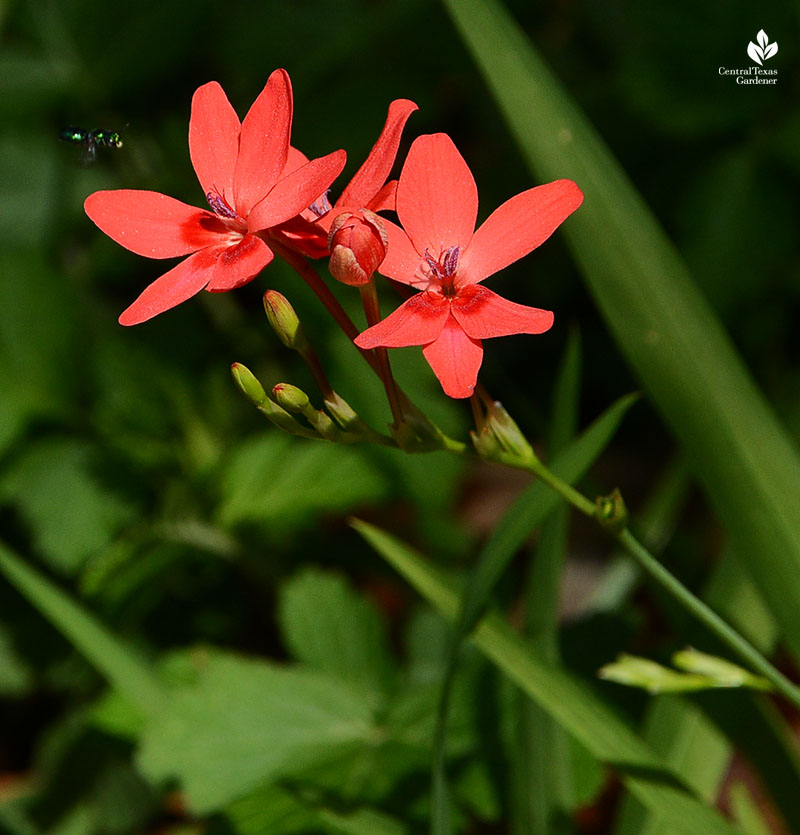 Paired with native Texas baby blue eyes, a self-seeding annual, they team up to bring on the bees in part shade/some sun borders. Plant Freesia's corms and seed baby blue eyes in October – November.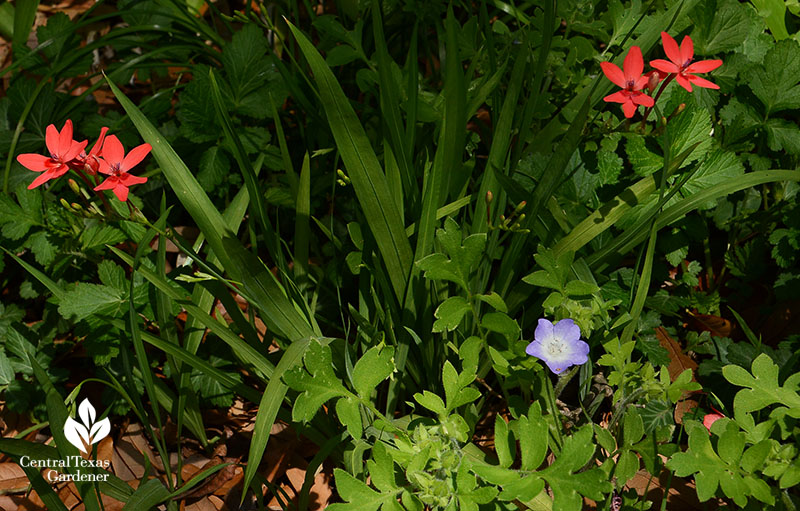 Iris nada adds strappy height in part sun/shade in a gentle cascade to fellow flowers. Note: foliage will scald in full sun as I discovered!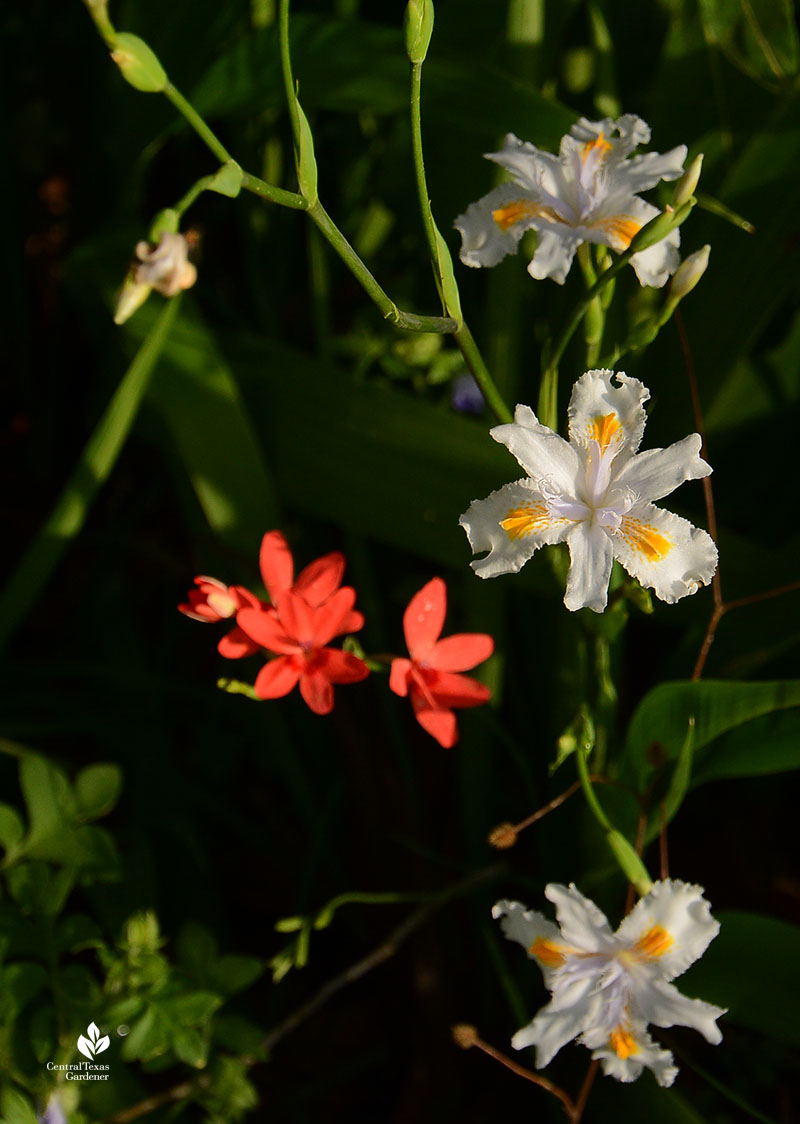 On the iris theme, in a brief sun break last week, I couldn't resist a few more iris shots before they fade in this week's sudden heat. They're drought tolerant, and foliage continues to document their spaces.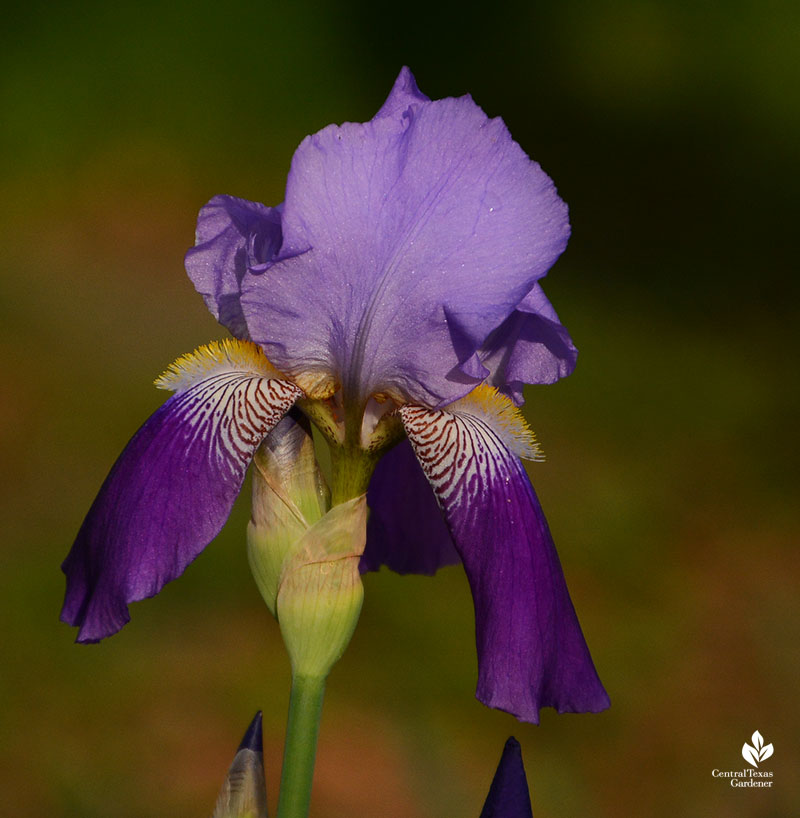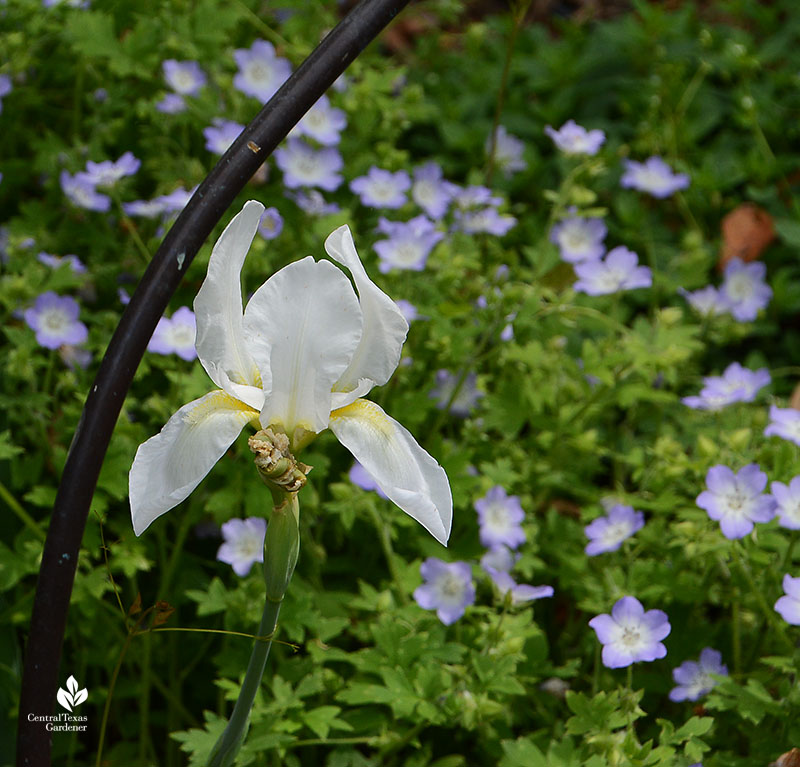 If you're looking for a gigantic, drought-tough evergreen screen in full sun, consider Lady Banks rose. This shrubby, cascading thornless rose gets mighty big and only blooms in spring. Needs no fertilize, fungicides, or pest control. Little birds love to hide in it and chat.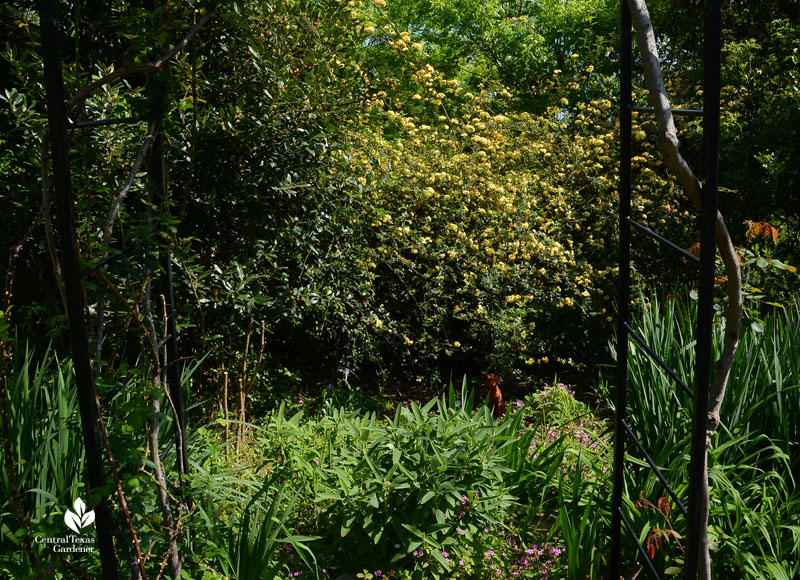 Soon after blooming, cut back stems to shape and so that they don't end up sky high, like mine—where a native crossvine looking for sunlight is rambling up, too, heralding returning hummingbirds.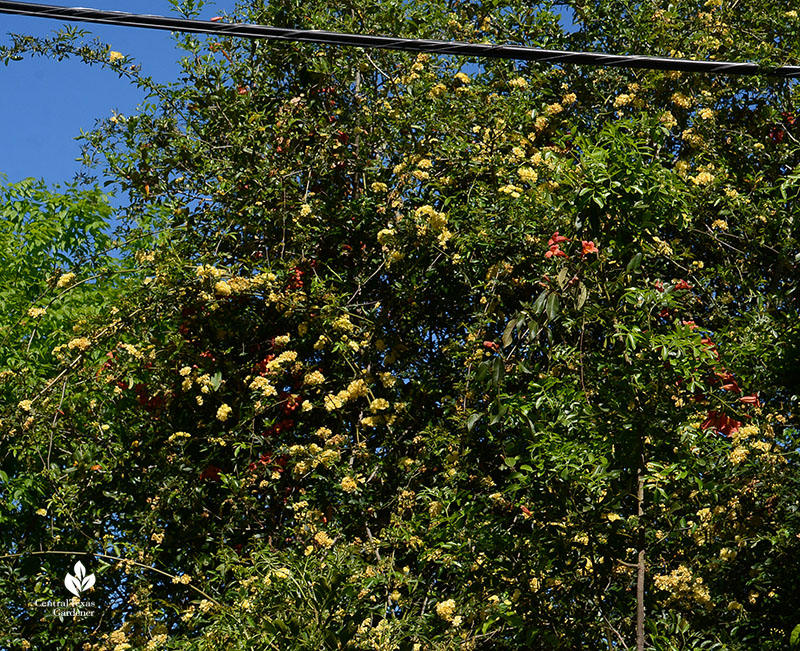 Already, I've sacrificed some flowers to get them out the shed's massive bay laurel which also needs a cutback.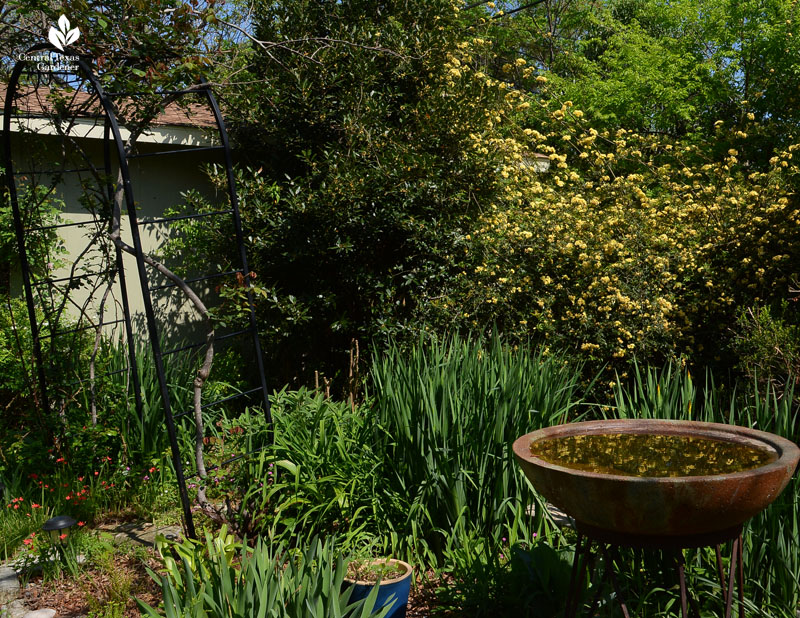 The bay is flowering for the first time I can remember, but perhaps I missed it because I was at the "other" office!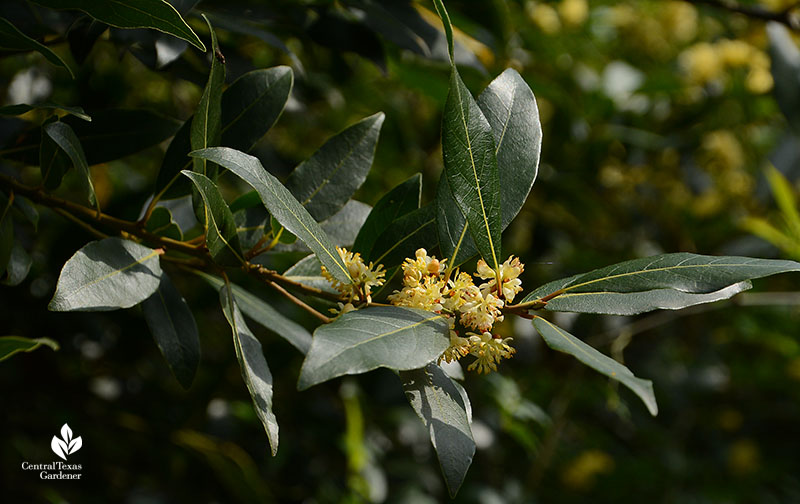 Bay laurel's an easy-care, evergreen drought-tough choice that's happy to spare leaves for the kitchen, potpourris and wreaths. I've cut mine back radically before, and it didn't mind. I just didn't get it around to it this past year!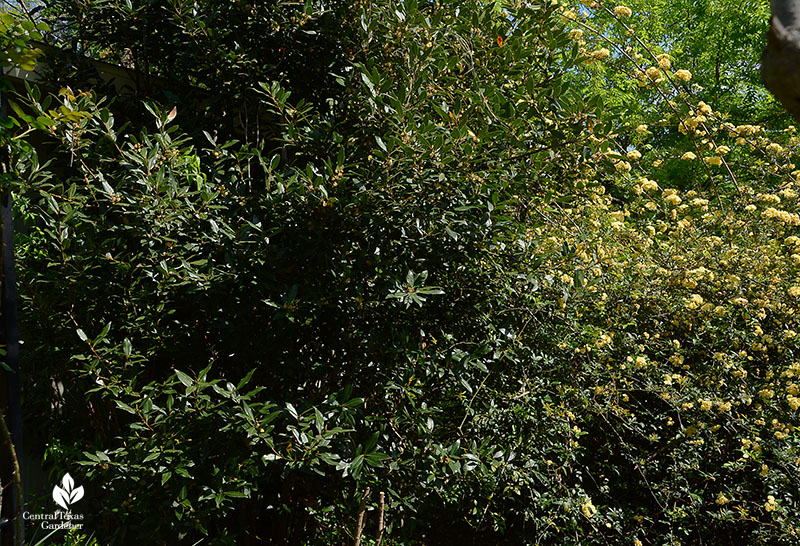 Watch how Trisha Shirey makes herbal swags with garden prunings!
The sugar snap peas I planted last October beckon pollinators, too.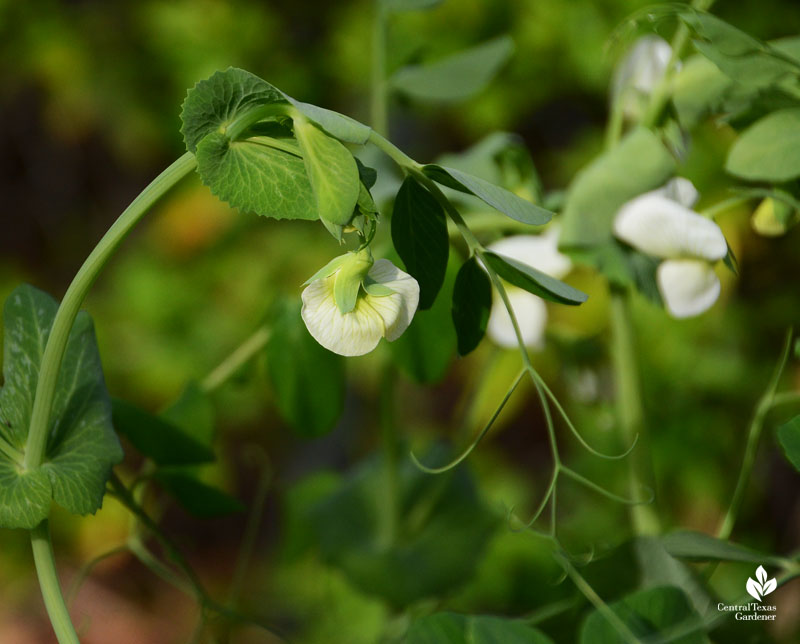 I didn't plant enough for huge harvests, but I'm snipping off a few every night. Another reason to plant them: as legumes, they fixate nitrogen into the soil for summer's tomatoes and peppers.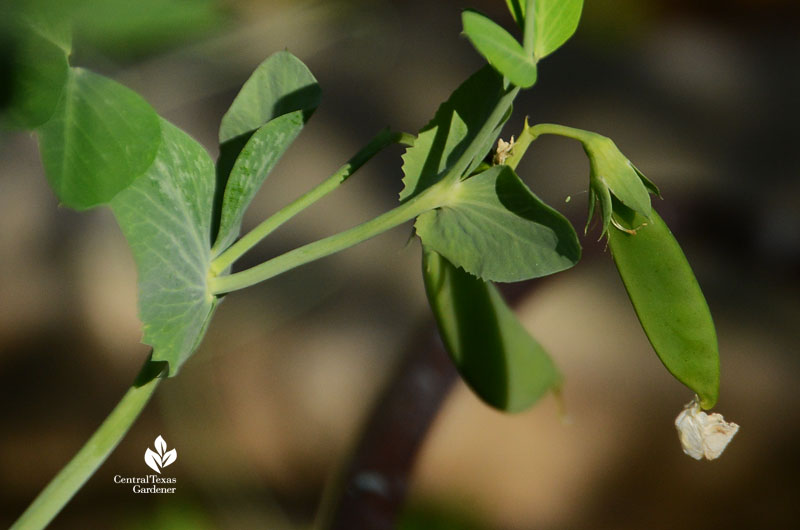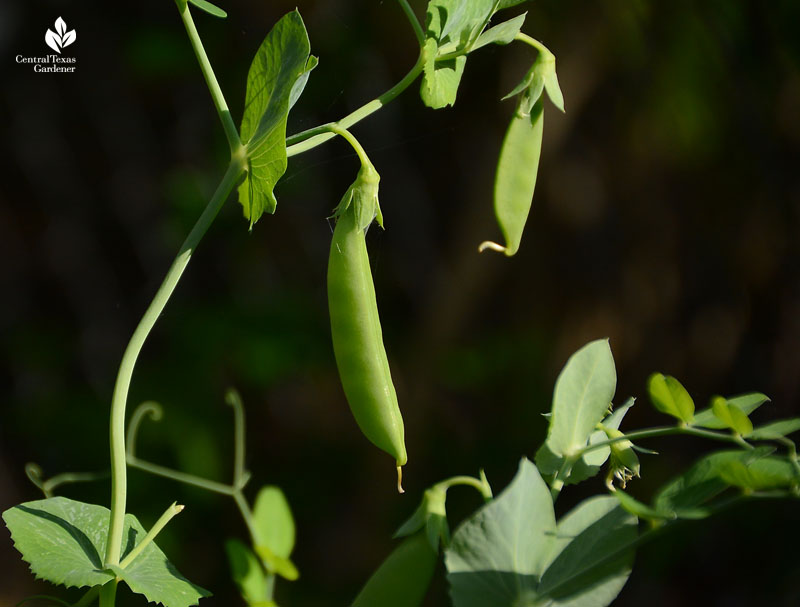 'Mr Mac' satsuma orange is covered with buds, too, soon to attract eager bees! Let's hope the fruit all "sticks" this year. Now is the time to fertilize with high nitrogen, which is what they need along with moderate irrigation to reap harvests this fall.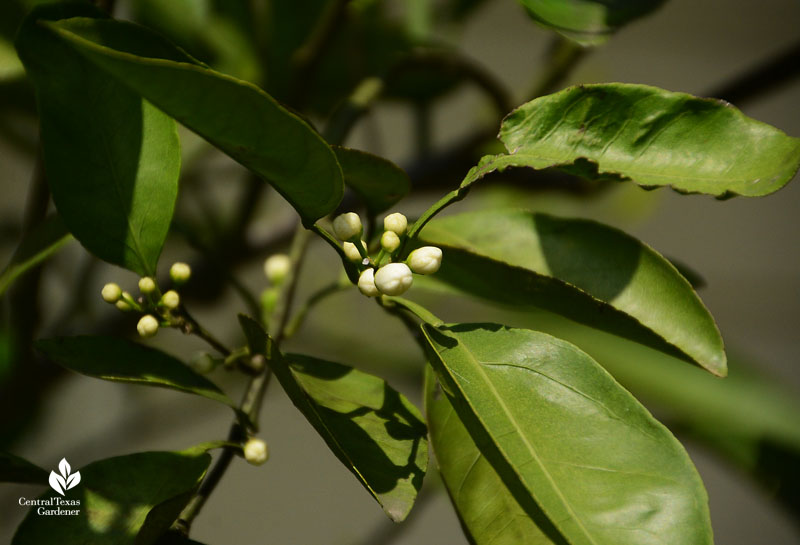 Native spiderworts continue opening to please the bees.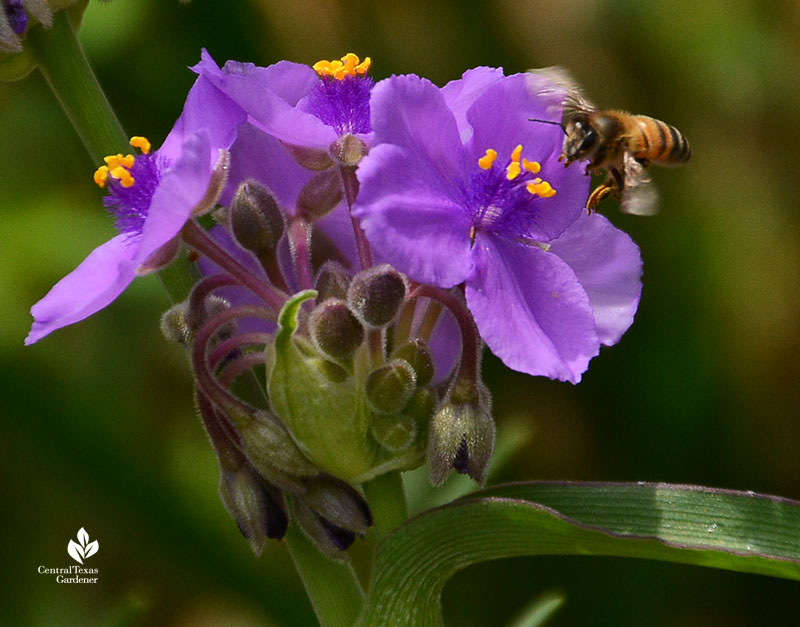 Many plants attract both bees and butterflies, along with other pollinators. This week, watch again "Butterfly Plants for the Bees' Needs" with National Butterfly Center's Executive Director Marianna T. Wright and nursery manager Stephanie Lopez.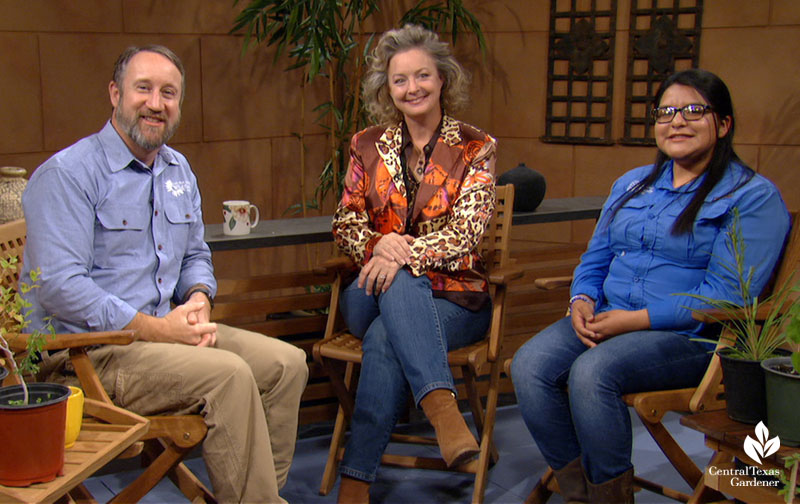 And on tour: in Leander, Betty Saenz combines serene outdoor living and peaceful contemplation with water conservation to support the wildlife we depend on to pollinate our crops, naturally control pests, and soothe anxiety.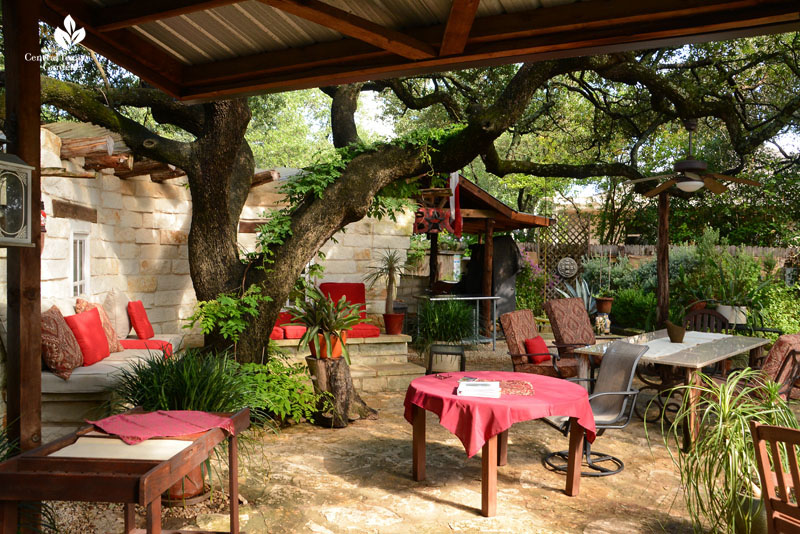 Thanks for stopping by! See you next week, Linda
Comments