January 21, 2021
Joy in Little Surprises
It's been a tricky year for parents working from home. In Hyde Park, one salvation is a stroll to Jill Nokes's curbside discovery garden where children can pick out a small toy, shell, or stone to lovingly cart home.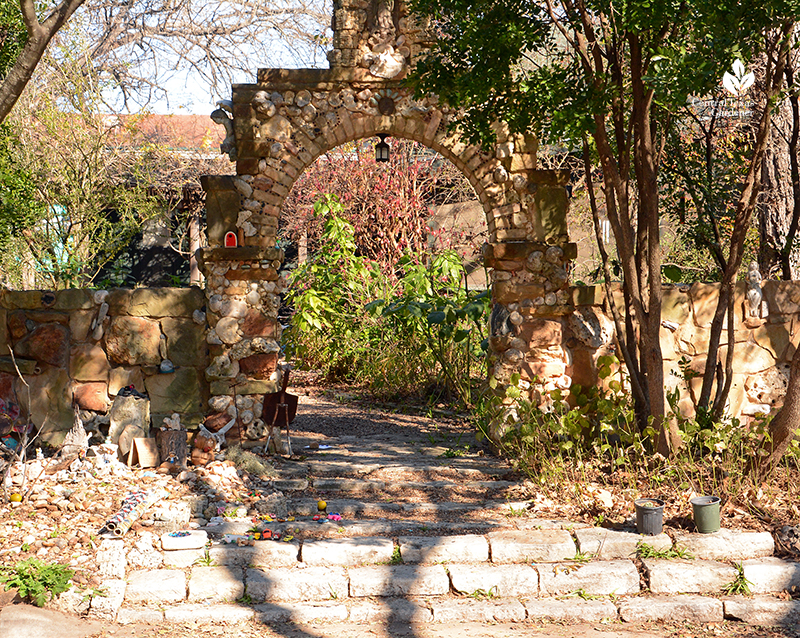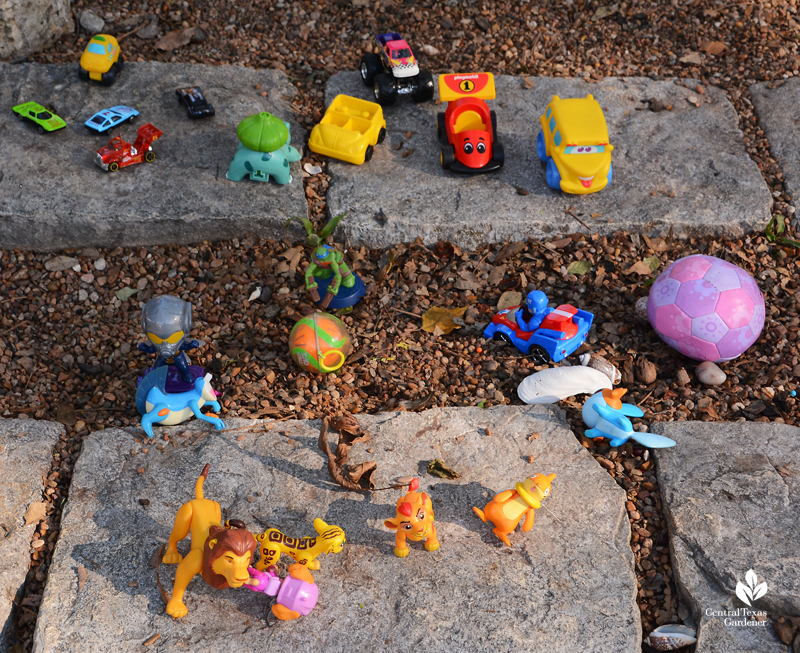 Jill was stepping out of her folk art-inspired stone arch with a new batch of trinkets when I pulled up. She said that parents tell her that these little surprises have been a life-saver. The kids even crafted their own casual protocol: Take one thing and bring something fun for somebody else.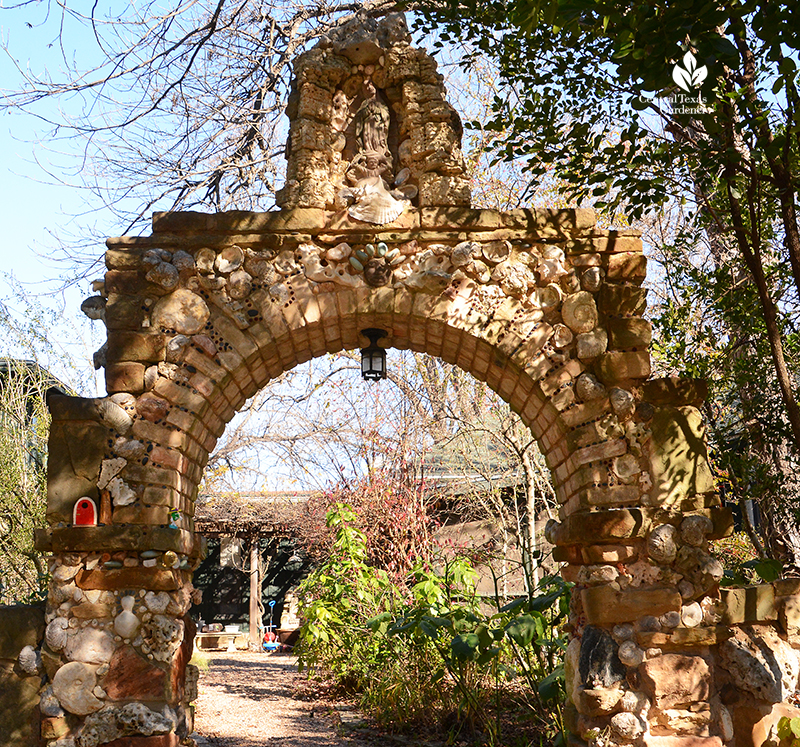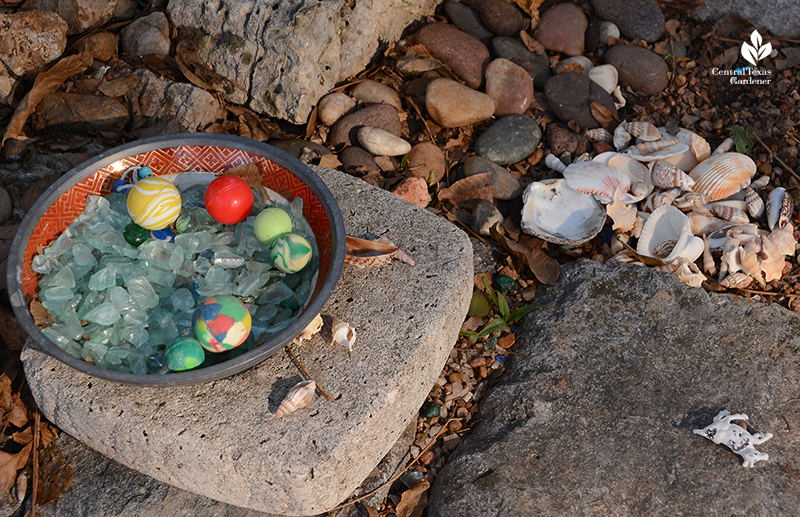 It's so popular that I backed out of the way as (masked) parent after parent approached, gleeful little ones racing up to thoughtfully make their choice of the day.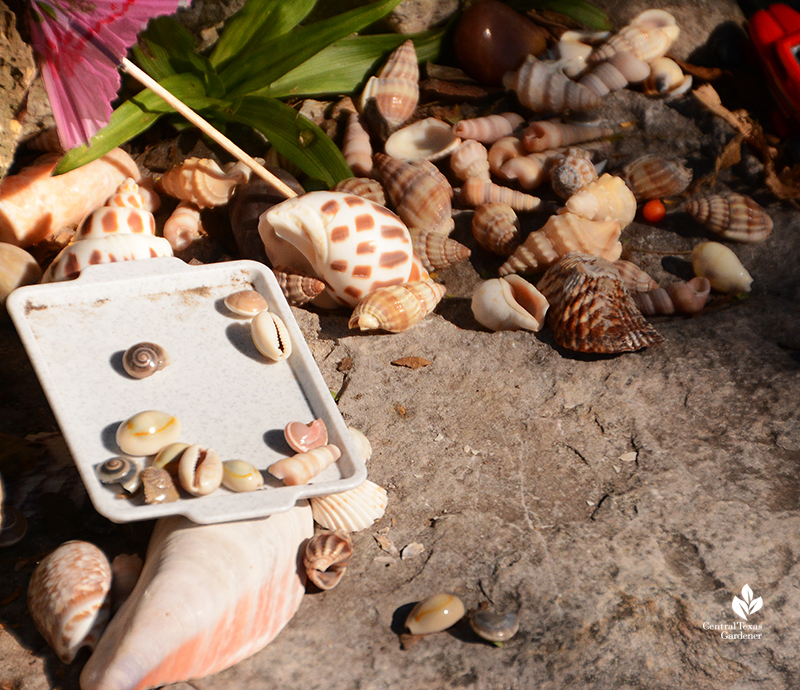 Jill values the beauty of rock art and invites her neighbors (regardless of age) to be makers who explore the intricacy of each natural legacy and its long history.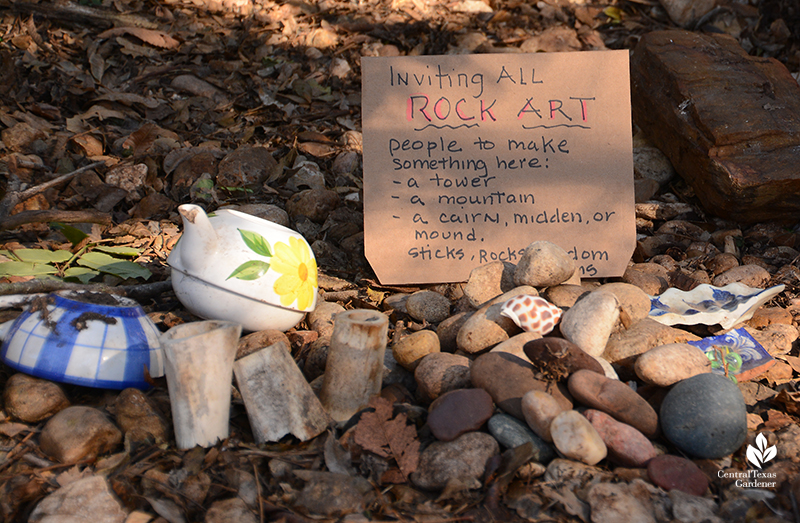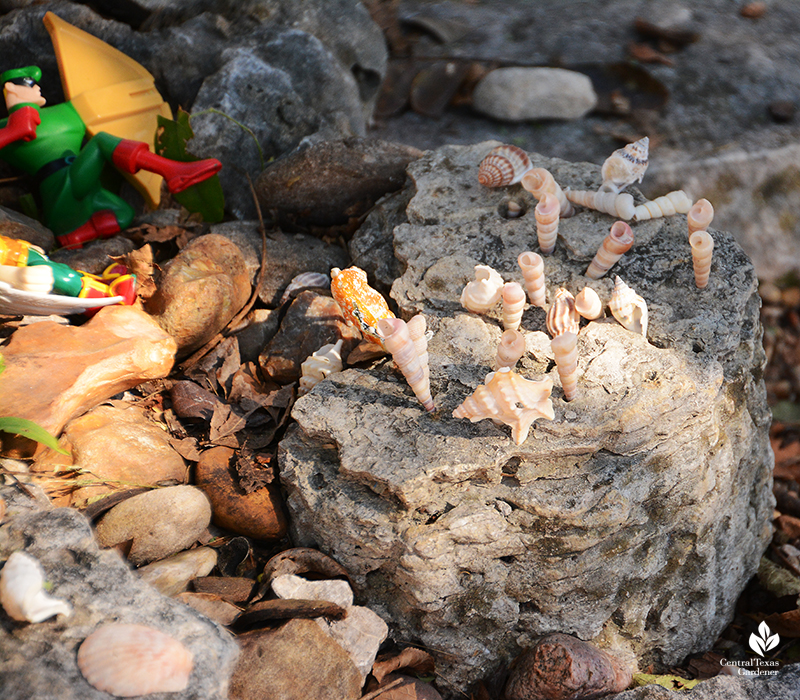 She started this tradition many years ago, documented on CTG's visit to her garden (no longer in our archives). When she and husband Jack designed their low stone wall and arch (built by stone sculptor and grotto artisan Berthold Haas), they touched it with family and friend memories.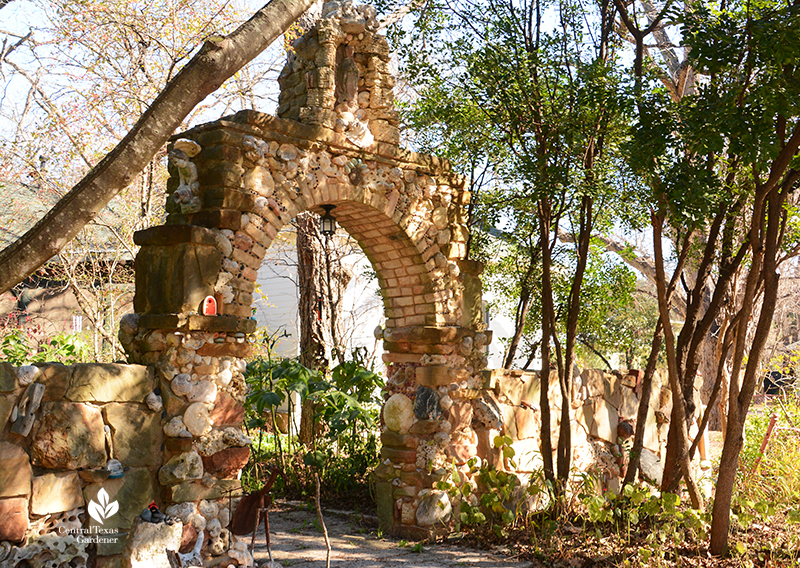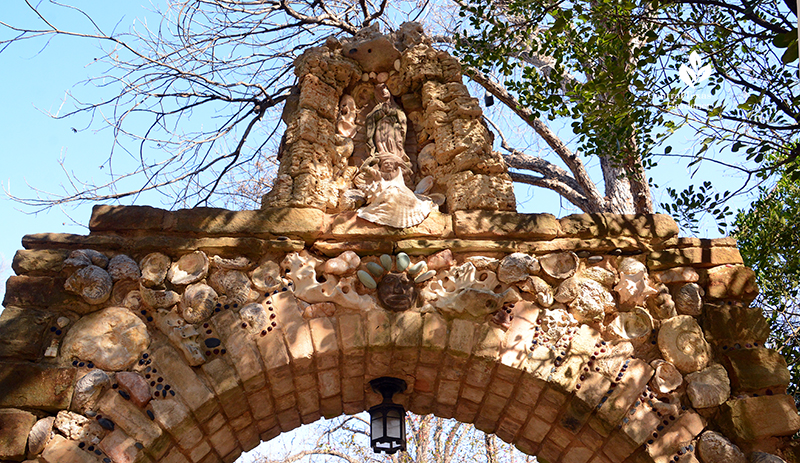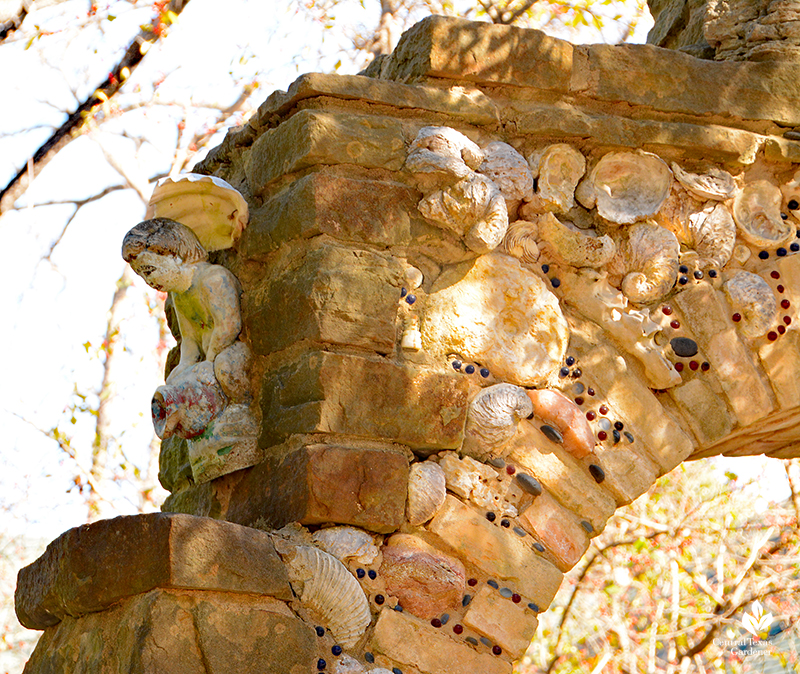 Each addition represents a significant moment in their lives, a special treasure, or even a cleverly repurposed salvage.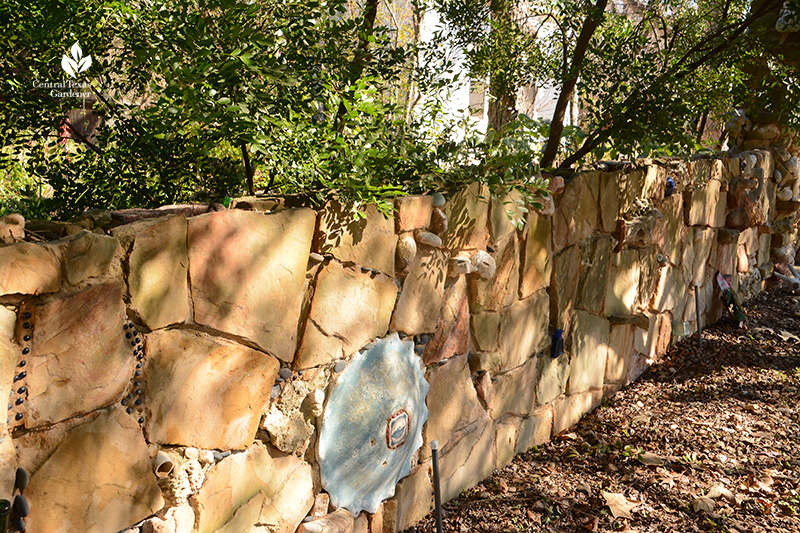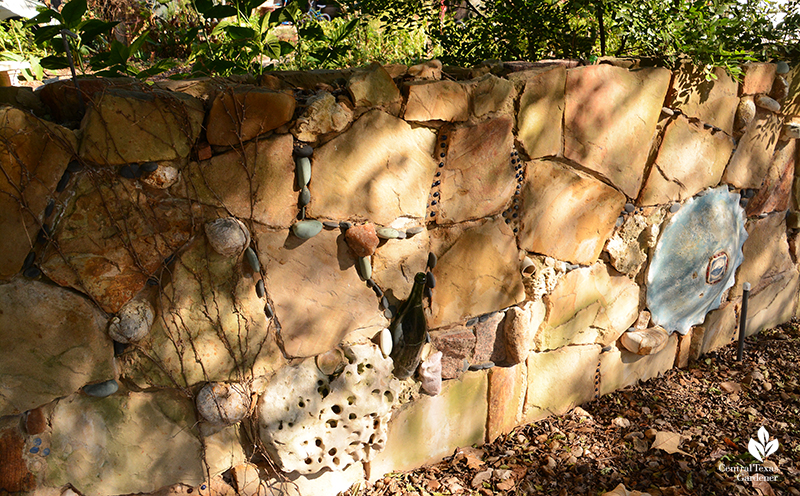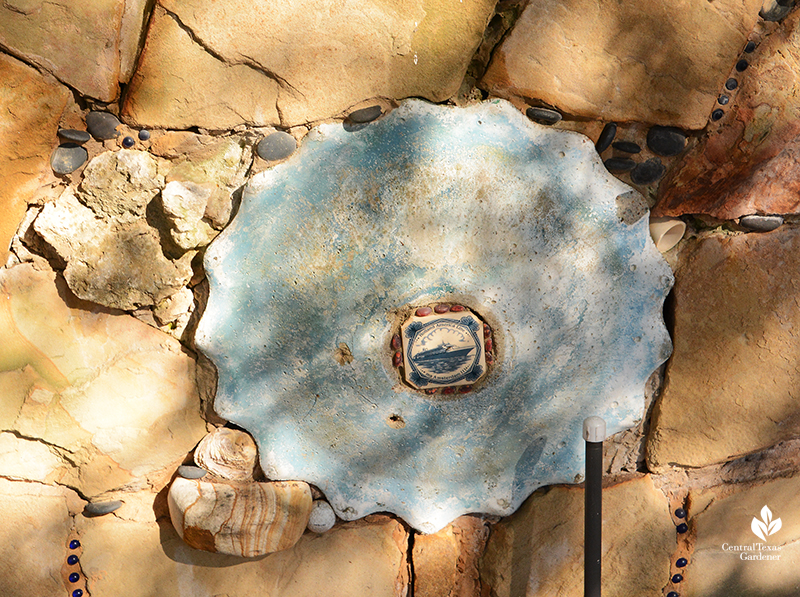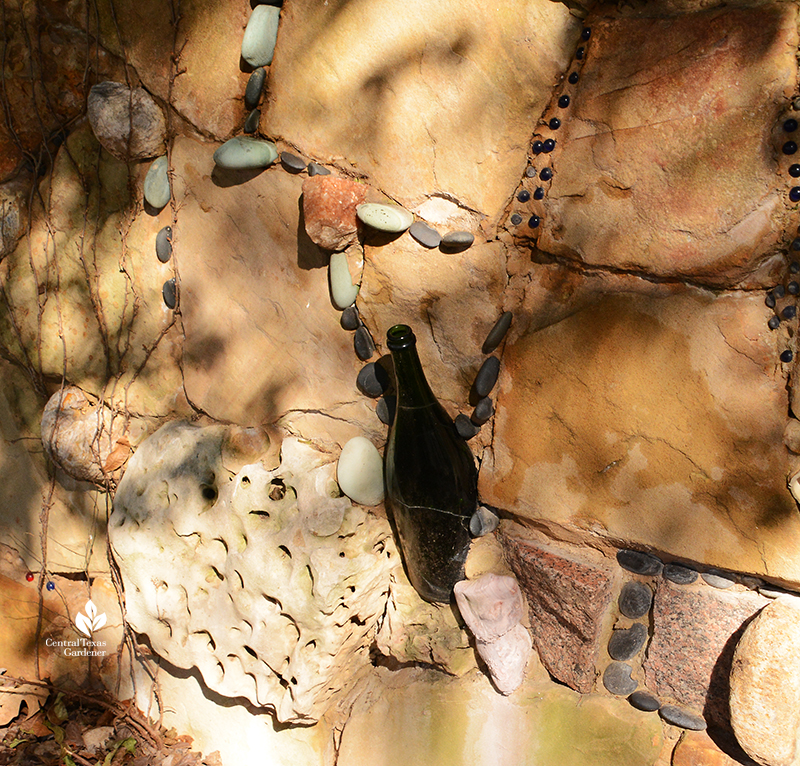 Neighbors are invited to touch and explore the family's journal set in stone.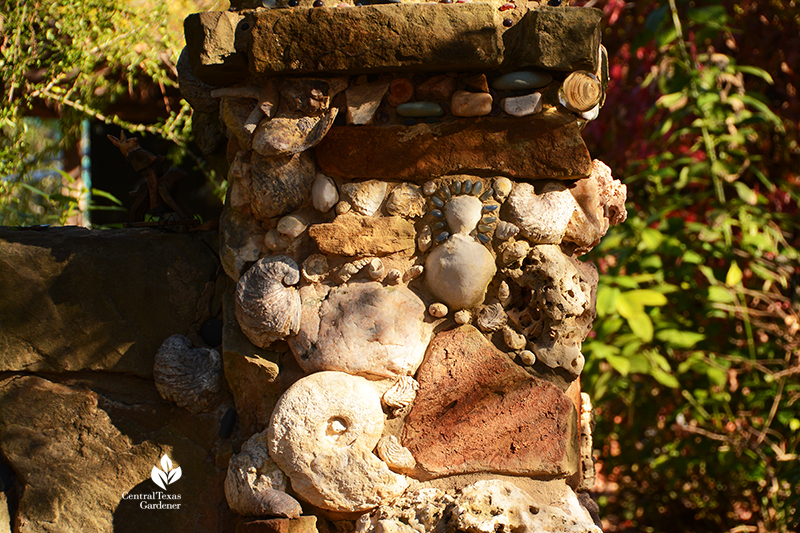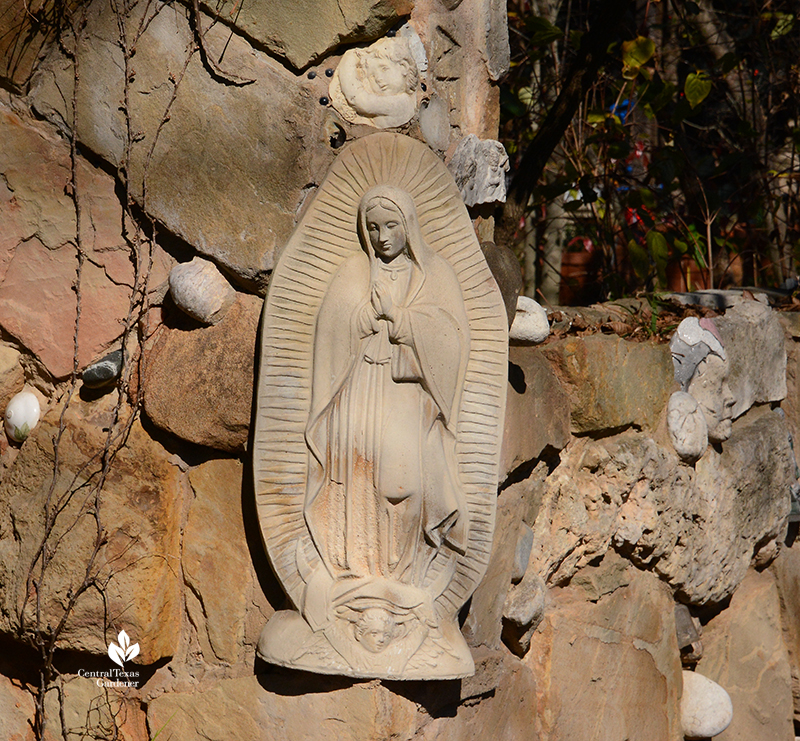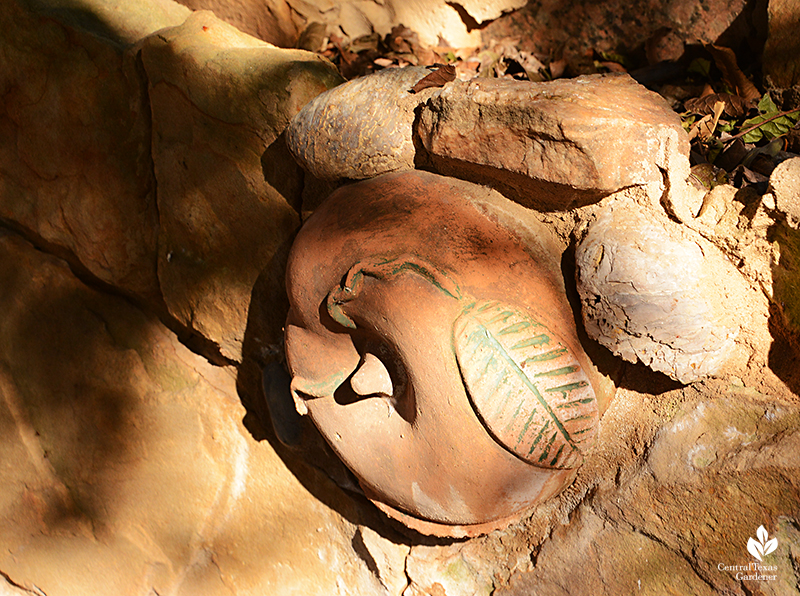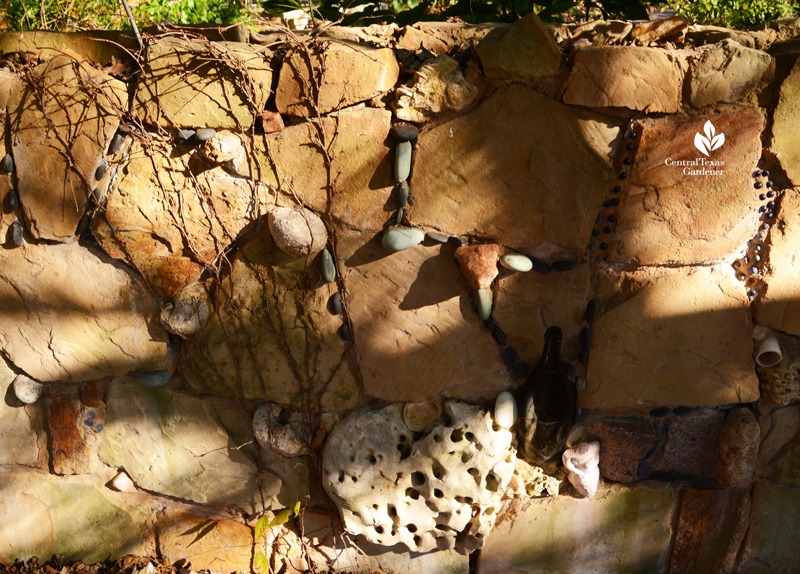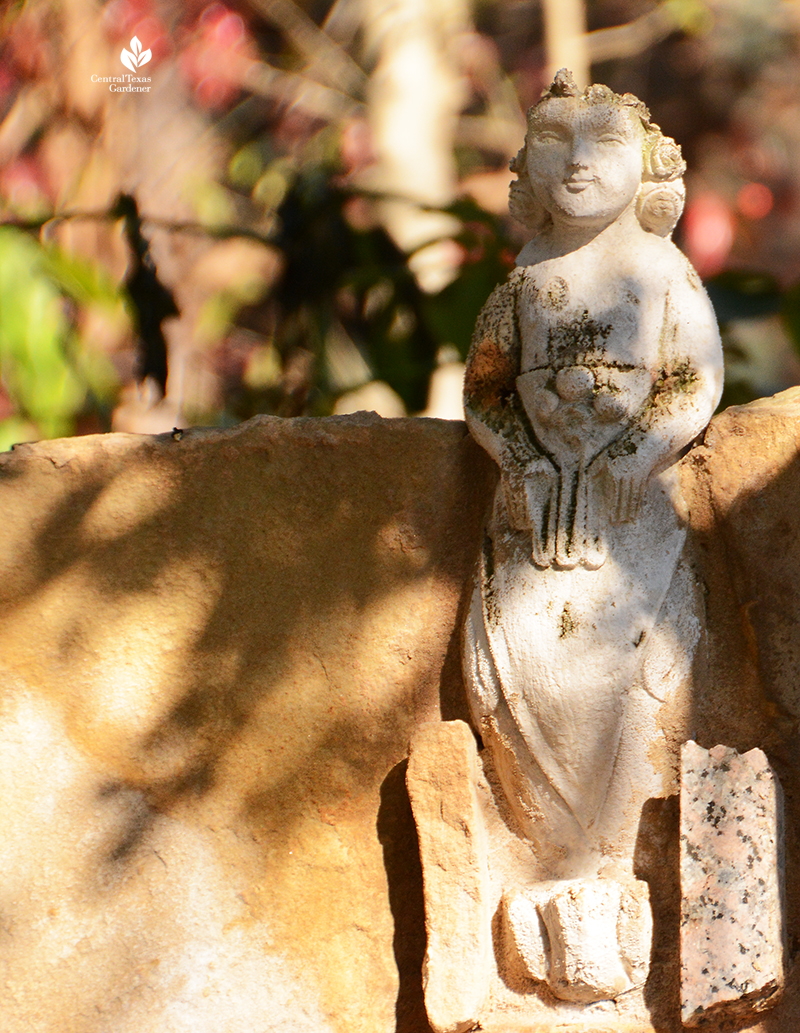 Adults get into the fun, too. While I was there, a woman cheerfully greeted me as she dropped off colorful child-styled wrapping paper. I bet that got snapped up fast as a creative project!
For one and all, this surprise-a-day interaction builds a caring community. I'm sure, too, that it prompts lots of imaginative story-telling and memories that the small ones will carry with them throughout life.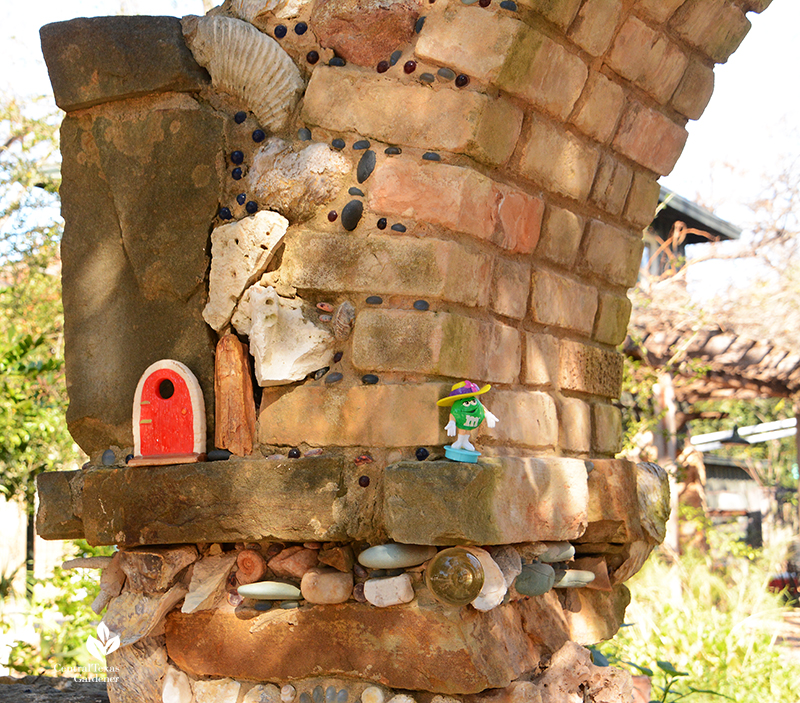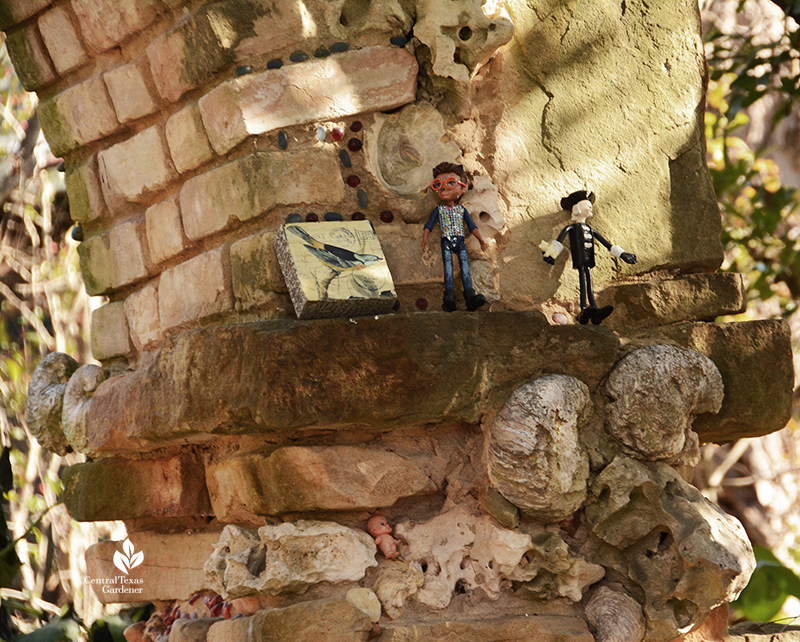 Jill's been part of CTG since the beginning. She's influenced my own garden perceptions and goals through her work as a landscape designer and conservation management consultant in her mission to value our native plants and resources, especially water.
The first edition of her book, How to Grow Native Plants of Texas and the Southwest, significantly turned me down that path. In her second edition, she updates cultivation information about how native plants work in home settings.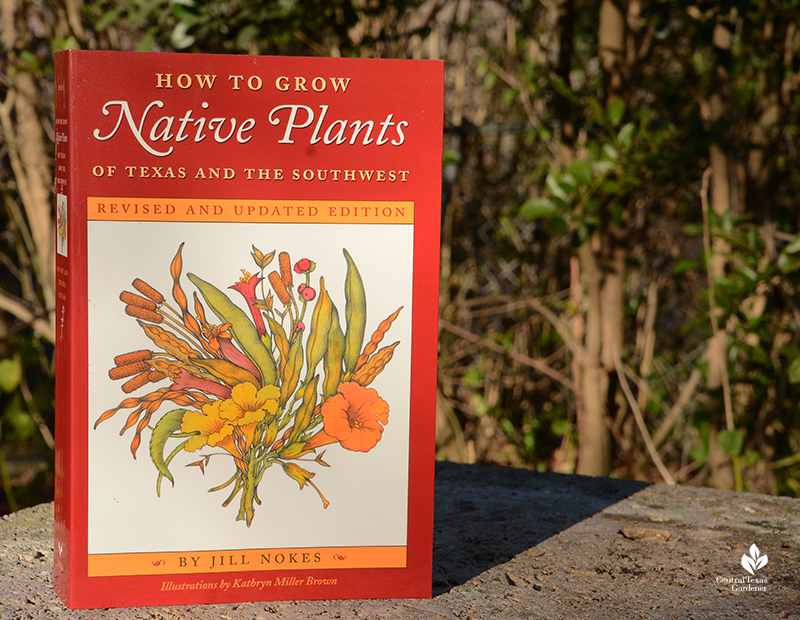 It's the ultimate resource for propagation of native plants—from seed or vegetative growth—along with an extensive plant profile.
She also joined CTG for her poignant conversation about how yard art expresses our diverse cultures to build communities through her book, Yard Art and Handmade Places, Extraordinary Expressions of Home.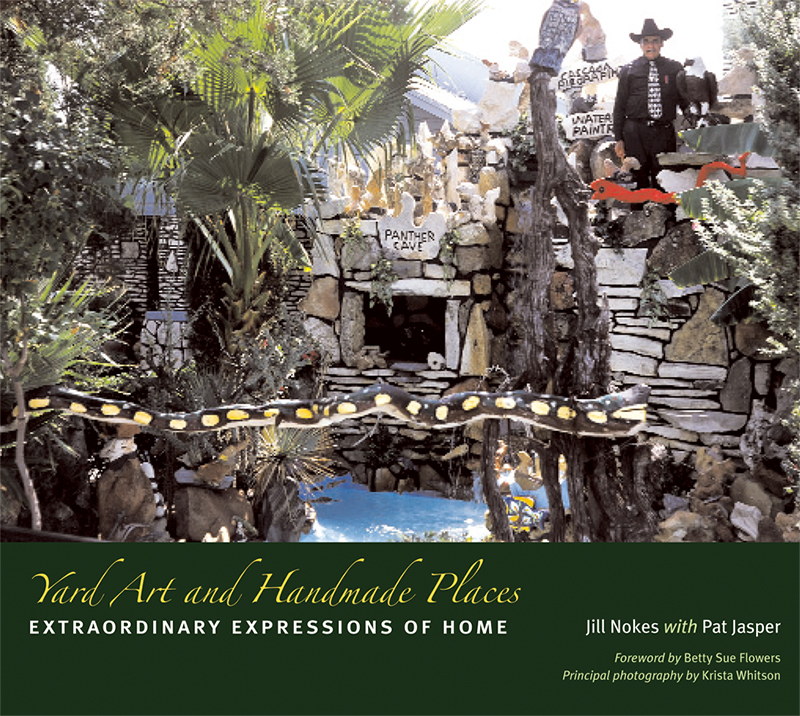 And in 2018, Jill engaged in our story about the restoration of Pease Park, where she joined Richard Craig, founder of the Pease Park Conservancy, to bring this valued greenbelt retreat back to health.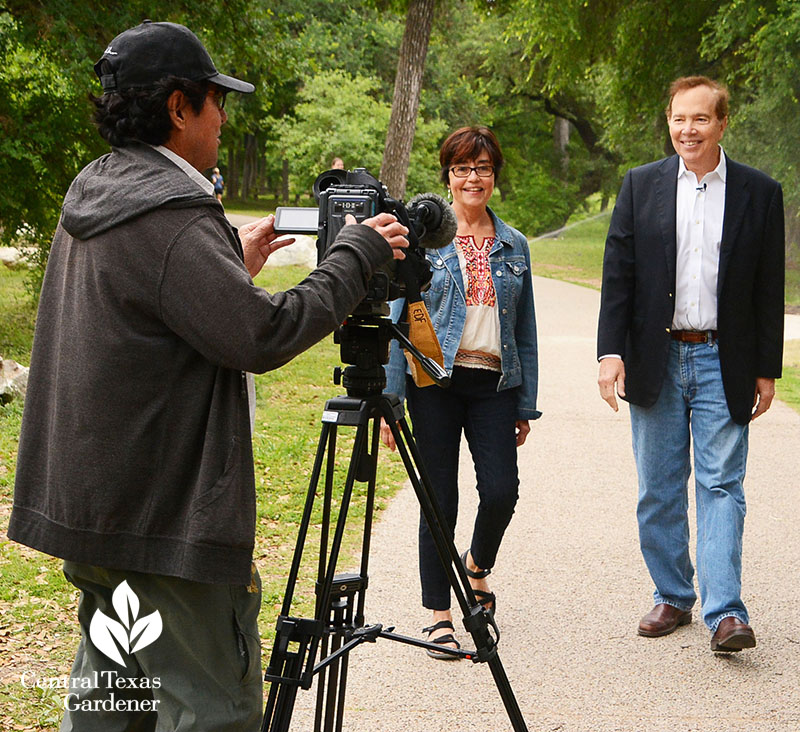 The past several months, we've all sought our own wells of solace during strife. Sometimes all it takes is one sparkling marble.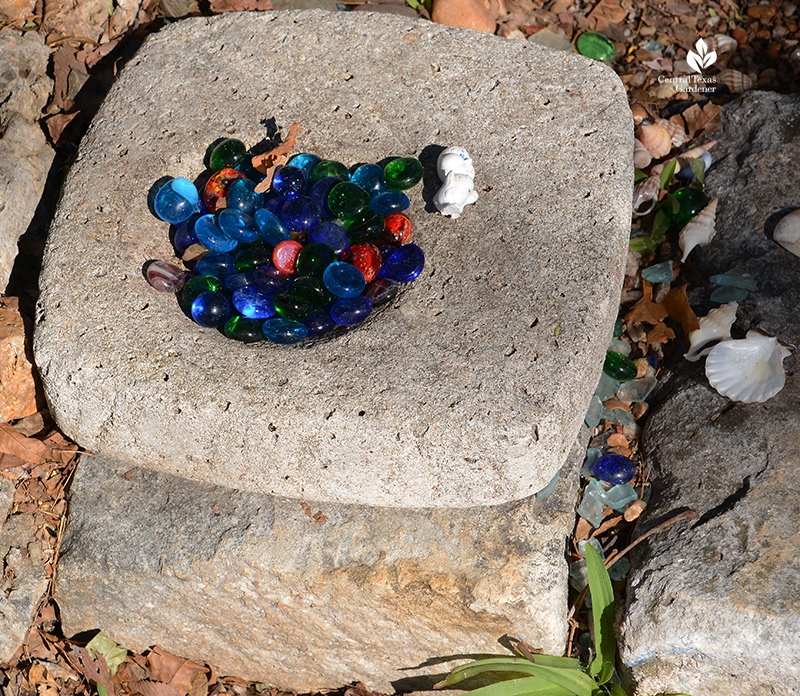 Thank you for stopping by! See you next time, Linda
Comments