May 10, 2023
Spring Forward to Fall Planting!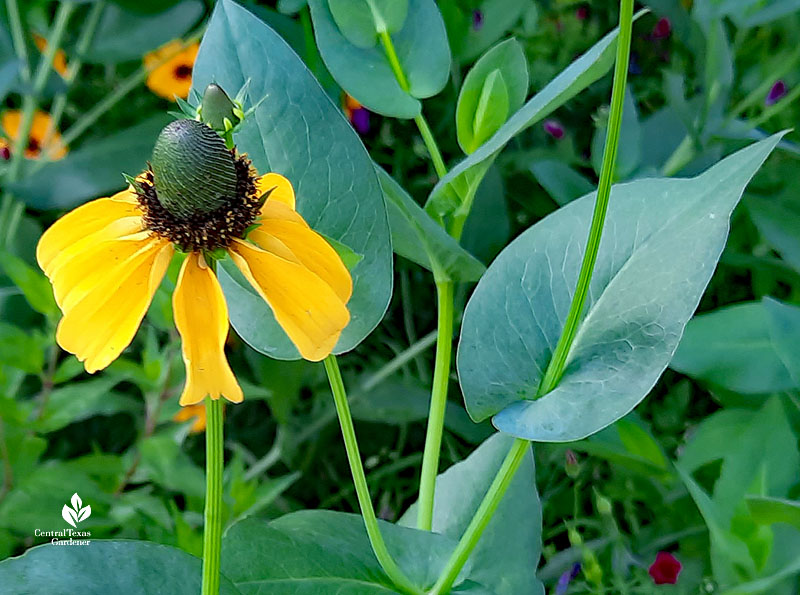 Sure, already it's sizzling hot and muggy enough to iron a shirt left in the dryer for three days. Still, right now's the best time to jot down the spring beauties we'd love to have next year.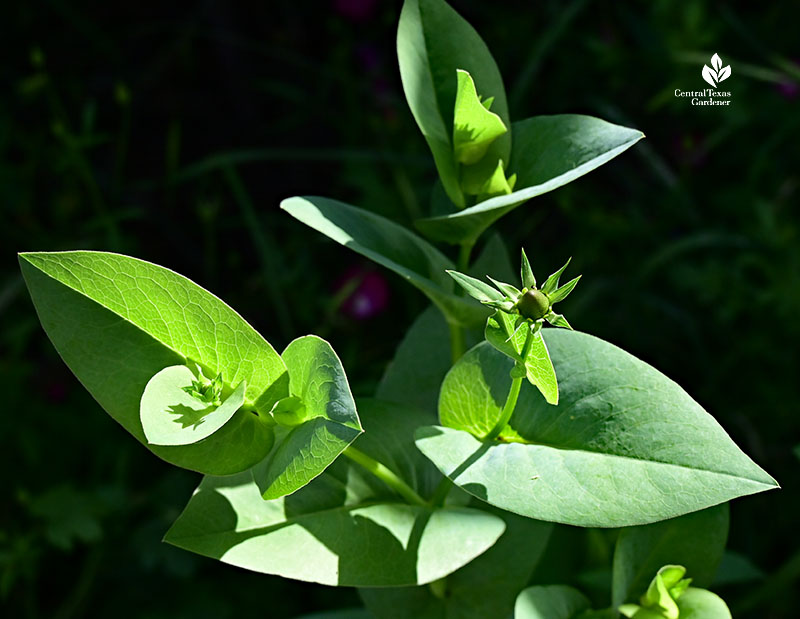 Fall's when we plant spring-blooming wildflower seeds. Mansi Parikh and Aditya Prasad sowed these native clasping coneflowers (Dracopis amplexicaulis) to germinate and grow up over winter, now coming into bloom. And just look at those whorled leaves! That fabulous foliar dimension is a big reason that I've added them to my ever-growing list.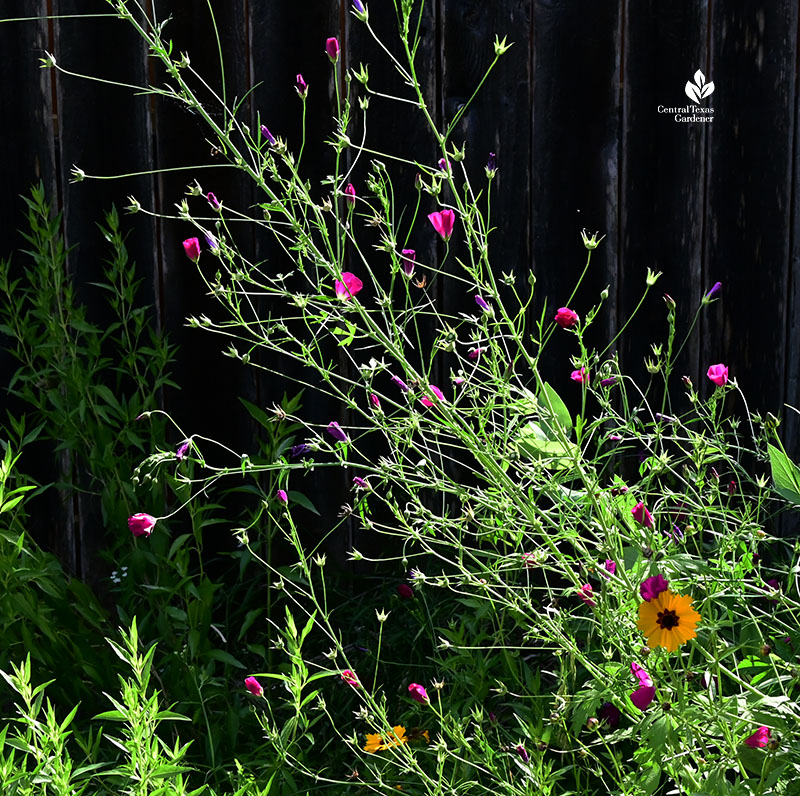 Along that same fence, they also seeded annual tall winecup (Callirhoe leiocarpa) that may self-seed next year. Coreopsis peeks in, one that you can also start as transplants.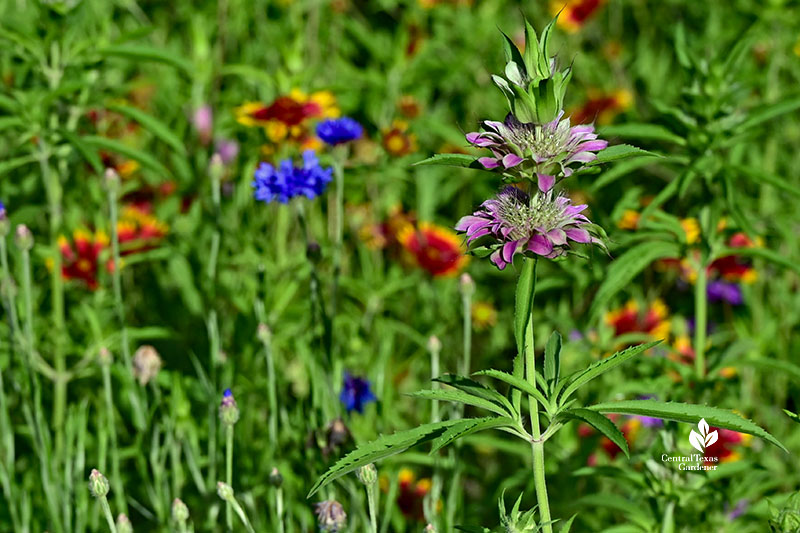 Bee balm (Monarda), firewheel (Gaillardia pulchella), and corn flower dot their new backyard meadow, a shout out to every pollinator in flight distance. Hummingbirds hone in on bee balm flowers, and many birds will swoop in later when flowers go to seed.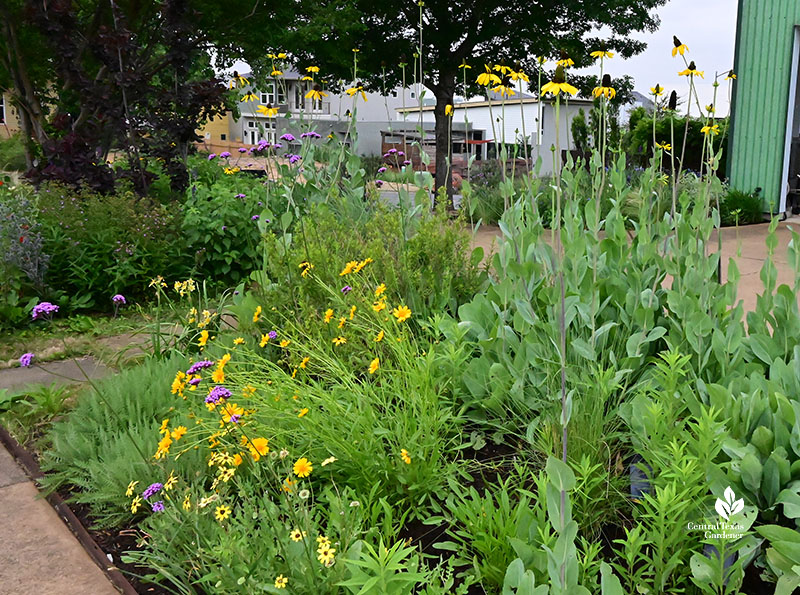 October and November are ideal for planting transplants, too. James Barela and Ray Delgadillo planted three giant coneflowers (Rudbeckia maxima) in 2018. This perennial maximized its towering flower power by generously seeding out.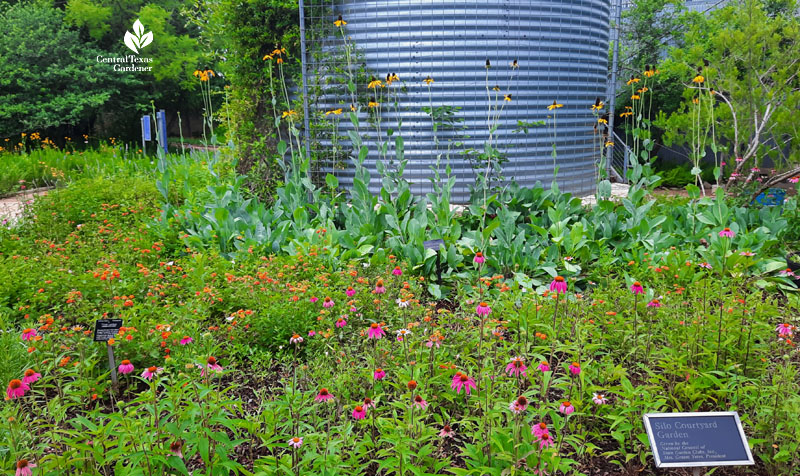 We can also plant transplants from March through the end of May, notes Leslie Uppinghouse, Wildflower Center horticulturist. After that, it's too flat out hot, and we could lose them. Right now at the Silo Garden, enjoy the splendid show courtesy of giant coneflower, pink coneflower (Echinacea purpurea), and Texas lantana (Lantana urticoides).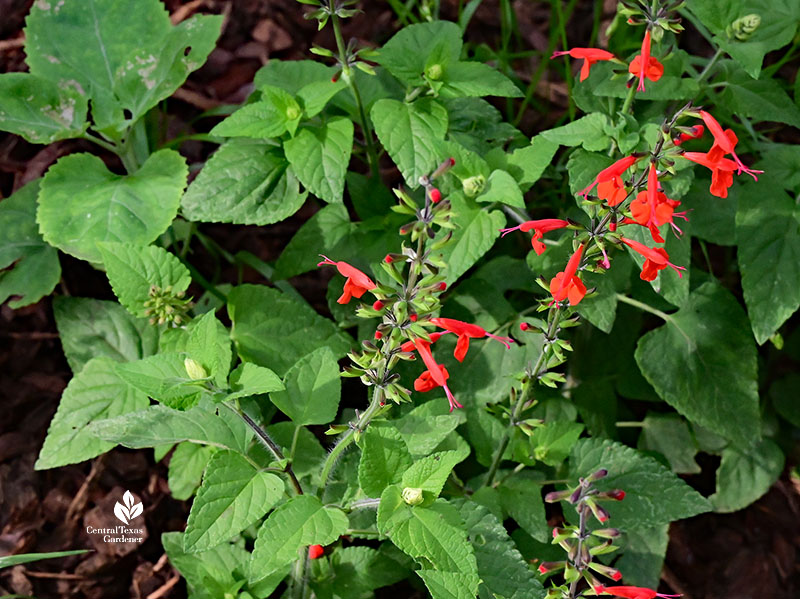 Hummingbirds and butterflies go for scarlet or tropical sage (Salvia coccinea) that we can seed in fall or spring. We can get away with planting in early summer as transplants, since they prefer shady conditions. I know from experience, though, that it's not always successful. You'll have better luck planting before May. Since freeze takes them down, planting in fall is risky. Established ones may return, or show up wherever they seeded themselves last fall.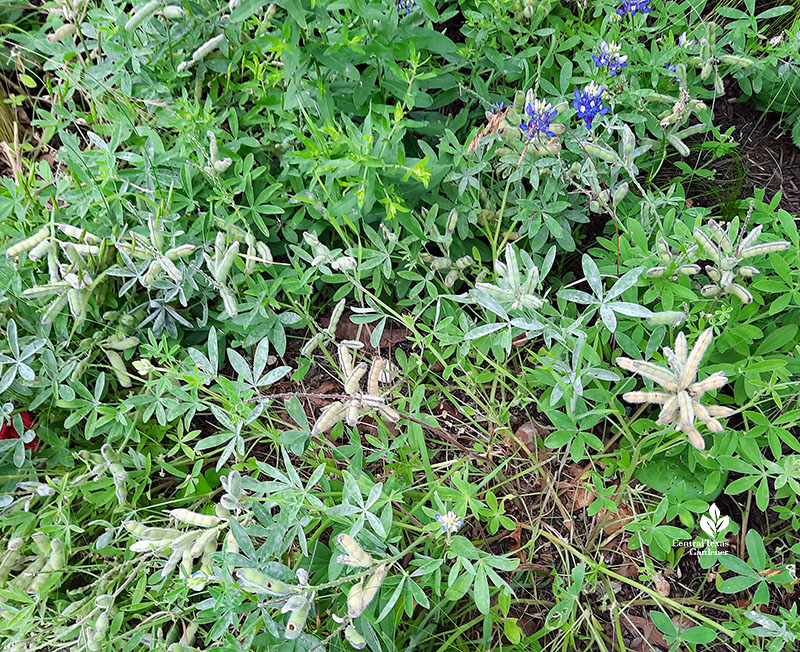 Viewers have asked if bluebonnets will return if they're mowed down now. It depends on whether their seed pods were ripe.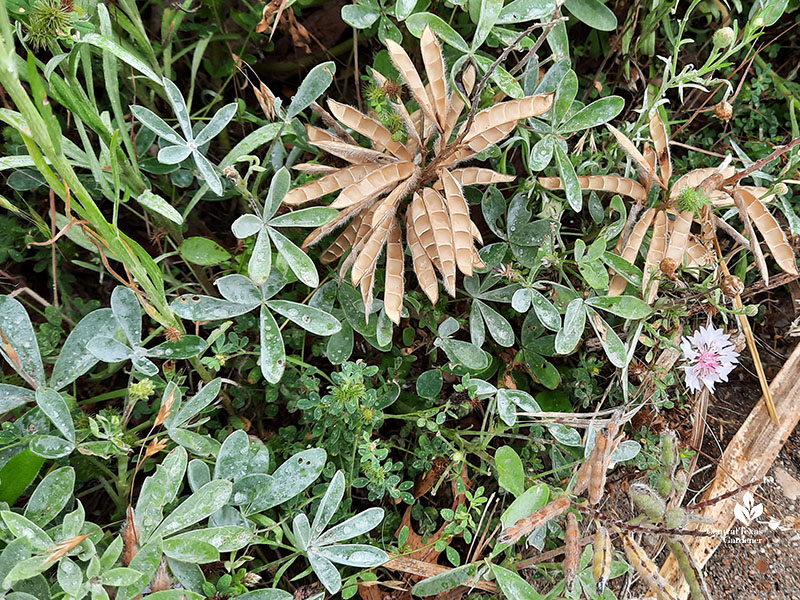 From the Wildflower Center website:
"Many people pull their bluebonnet plants as they are yellowing or turning brown and hang them upside down to dry in a place where the falling seeds (ejected, actually) can be gathered. When the seedpods are fully mature and dry, they split open along a suture and the small, hard seeds are ejected quite some distance – a clever natural strategy for spreading the seed to new areas. You can pick only the seed pod of your bluebonnets, but you'll want to wait until they are dry before doing so. By waiting, you run the risk of the seedpods already being empty by the time you're ready to harvest."
Mark your calendars!
Growing Mind, Body & Spirit Together
Saturday, May 20th
10 a.m. – 2 p.m.
St. John Community Garden, 7501 Blessing Avenue
Free admission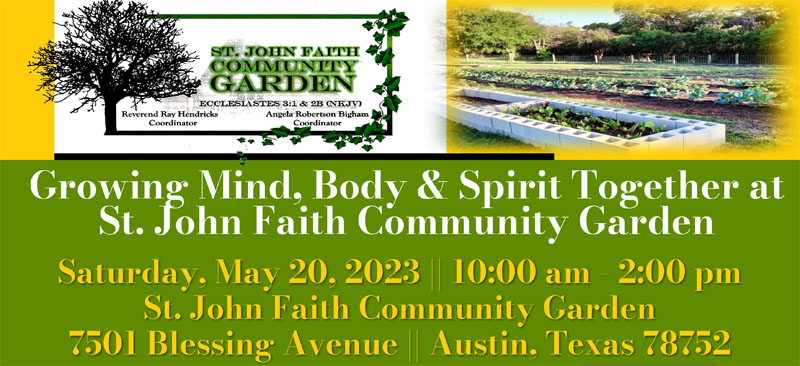 The Texas A&M AgriLife Extension Service and Travis County Master Gardeners invite you to join them to celebrate the 150-year history of the St. John Faith Community Garden site. Connect with local experts on nourishing the mind, body, and spirit. Enjoy a free lunch, a complete herb container garden grow bag kit, and get health and wellness tips from experts. Get details and register!
Thanks for stopping by! See you next week for a new garden video. Linda
Comments