August 14, 2008
From the producer: August 15, 2008
Surprise! When I got home one night, I saw something new and pink in the crepe bed. I wandered out for a closer look.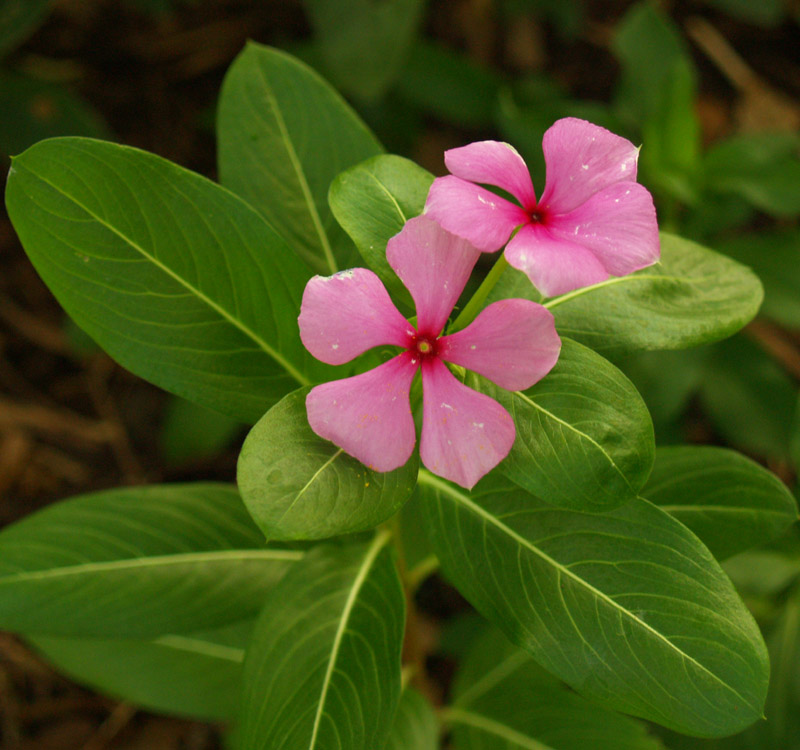 Periwinkle. I haven't planted them in years. I guess a long dormant seed wanted to brighten my drought-weary soul. Periwinkles have lost favor these days, but they always remind me of the cheerful flowers my mom planted every summer along the patio. As a kid, their little "eye" fascinated me. Next year, by golly, I'm going to buck the trend and plant a bunch of these drought hardy annuals! The trick is not planting too early. Like caladiums, they want warm soil. And oh brother, we certainly have that.
This blast from the past joins the on-going pink parade. To my amazement, the coneflowers are still blooming (a first for me). I'm also astounded with the batface cuphea, which never worked for me before. I guess I finally found its happy place, enough sun but not too much.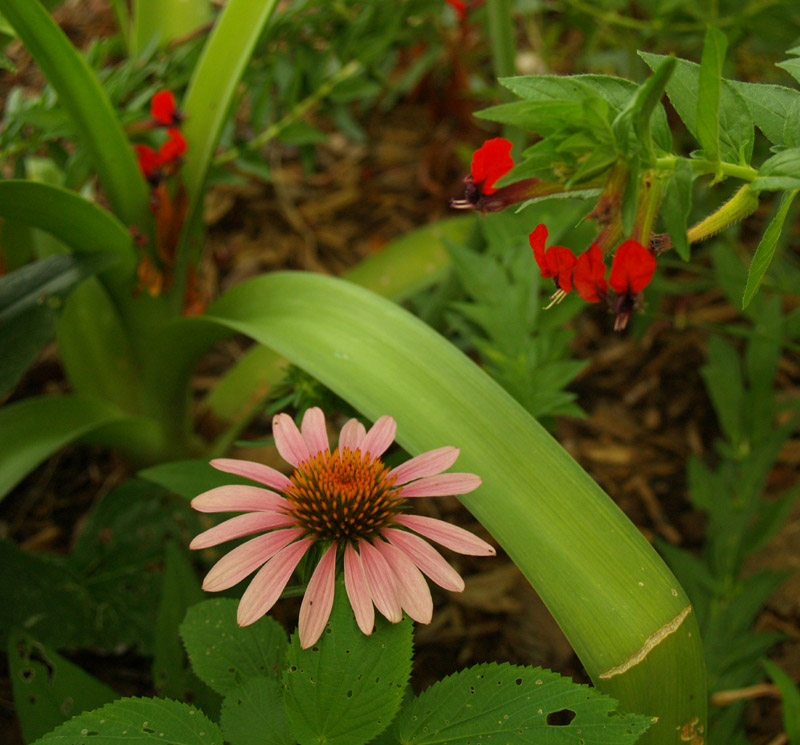 When I moved this pavonia in spring, and cut it back almost to the ground, I didn't have great hopes for it. It was such a woody, misshapen mess that I wasn't terribly mournful about its possible demise. I fiddled with other ideas for that area, but when it recovered from its move into more sun, I couldn't interfere with its determination to show me up.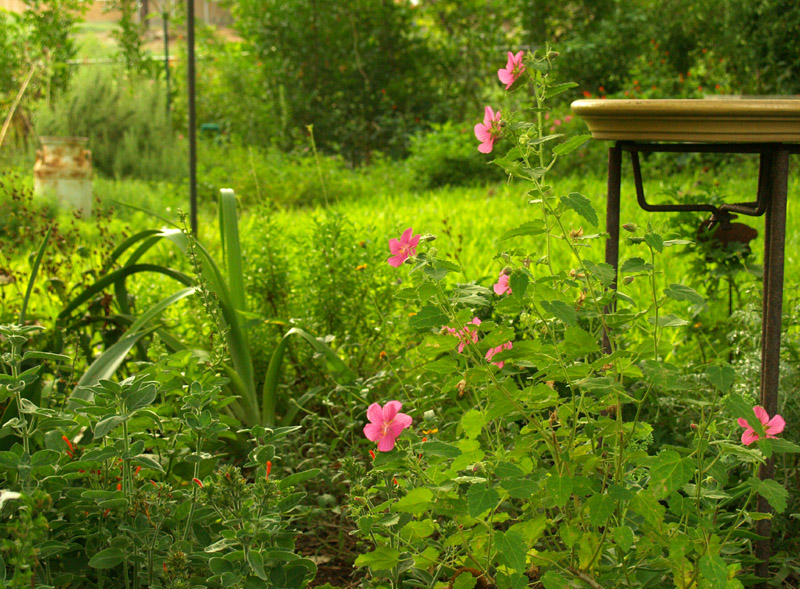 And it did. A beautiful sight on a hot summer's morning, better than the first cup of coffee.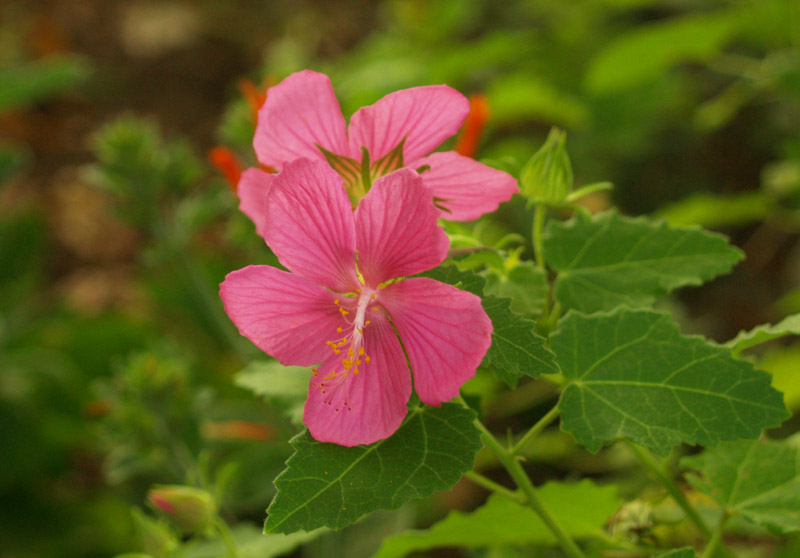 This spring I added 'Helen von Stein' lambs ears, after a fellow gardener told me they would tolerate clay soil and shade. These get strong sun by the afternoon but shade before then, just not deep shade.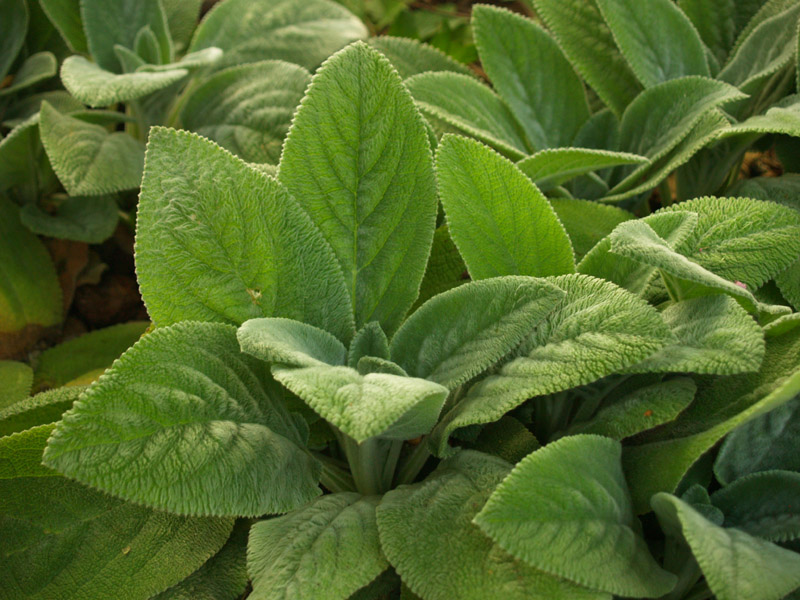 Since we haven't had significant rain, they're holding on nicely, just the soft gray I wanted against the pinks. I'll keep you posted if and when we get serious rain again. We love lambs ears, but in a humid or wet summer, we tend to lose them. Here they are with my baby Agave celsii Tricolor and a self-seeded pavonia.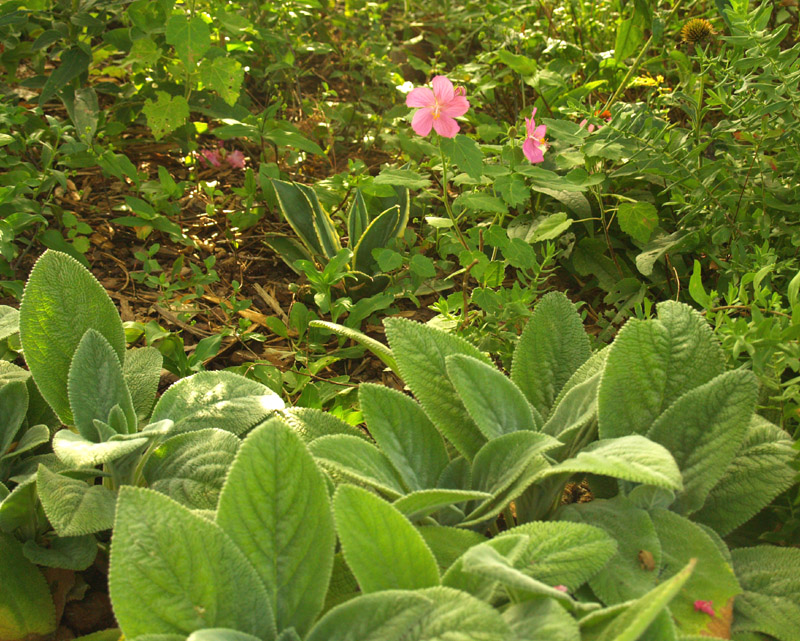 This isn't the best photo, but I ran for the camera and knew I didn't have time to mickey-mouse around. But this swallowtail (I think it's a female Eastern black swallowtail but I welcome your input), certainly liked the purple umbrella plant, Trachellium ceerueleum.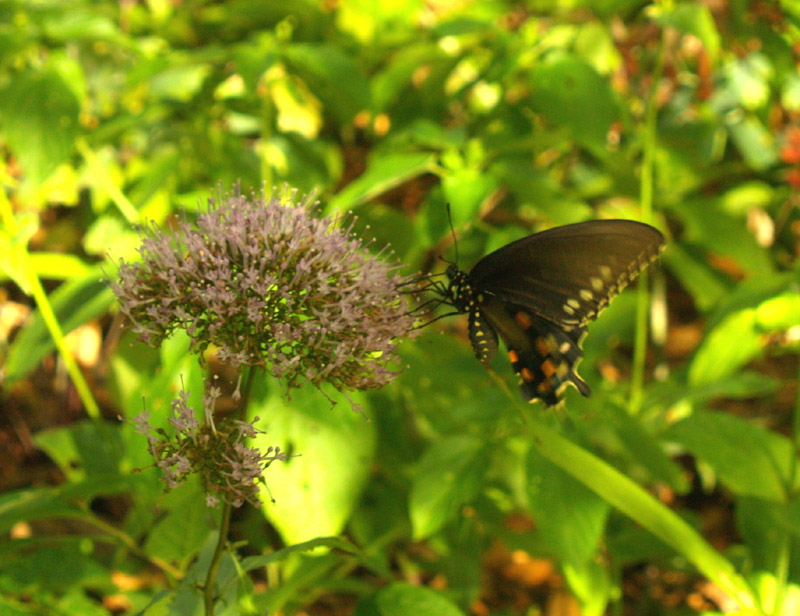 A bee on the nearby Mexican oregano.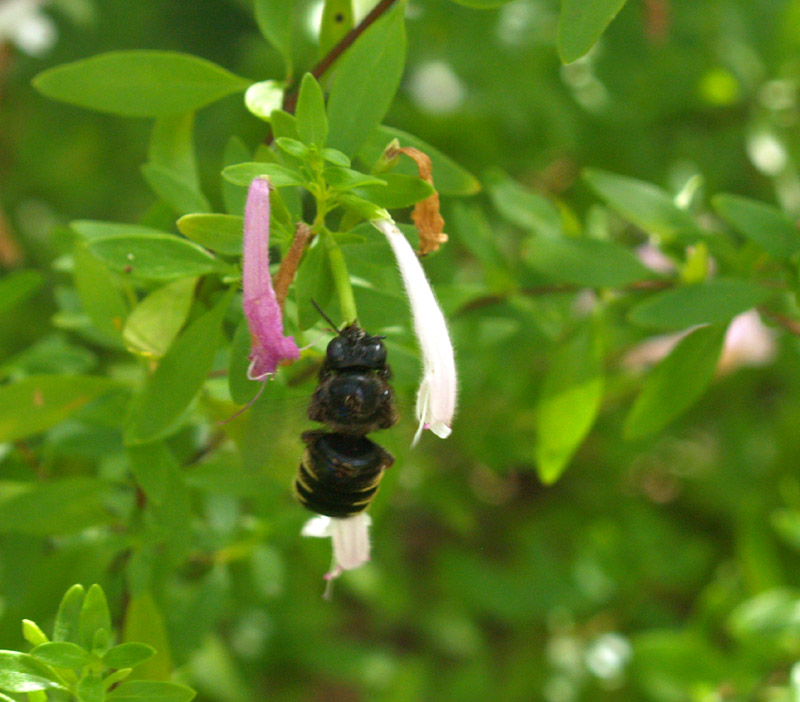 I got my first bloom on the Brazilian rock rose (Pavonia brazilienses) that I bought at a Master Gardener sale. Whenever I saw one in a garden, I'd drool a bit, and now I have my very own!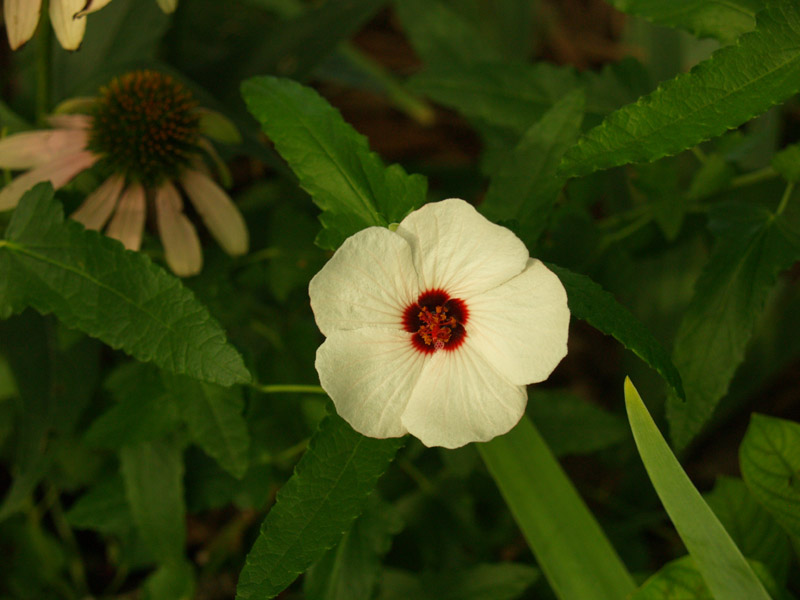 If you are sulking in the heat, as Pam Penick wrote last week (and I am too), I found a great antidote. I finally got around to reading Jeannie Ralston's The Lavender Queen (in the kiddie pool). Her first summers in Texas, along with her struggles and insight about life and marriage, will make this book one I will read over and over again. I'm also thinking of re-reading Edna Ferber's Giant or watching my DVD, though the book really brings it home about a newcomer (or tired-out native) about Texas in the summer.
Until next week, Cedric wishes you a cooler rooftop one of these days, Linda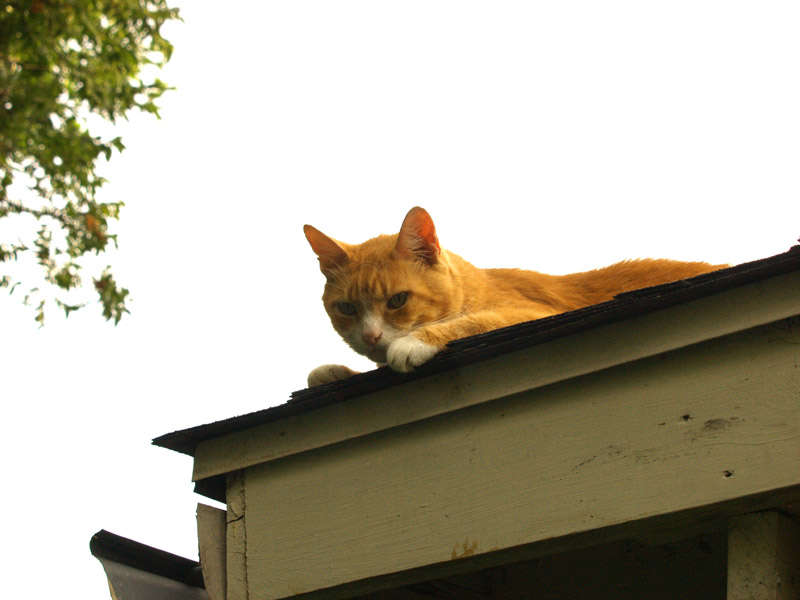 Comments