October 28, 2010
What does design mean to me? And to you?
Well, look who finally showed up at the party.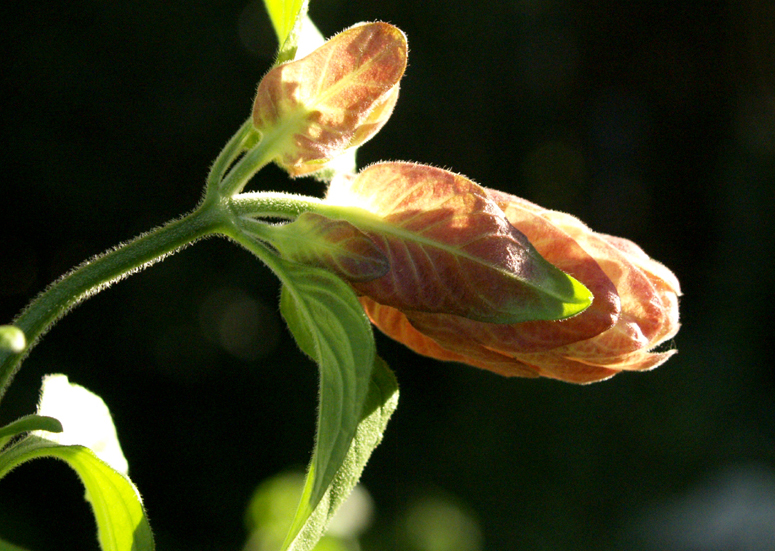 Last winter's 14° didn't kill my shrimp plants, but boy, did it scare their blooming bracts off! This one's brave enough at last to show the whites of its flowers.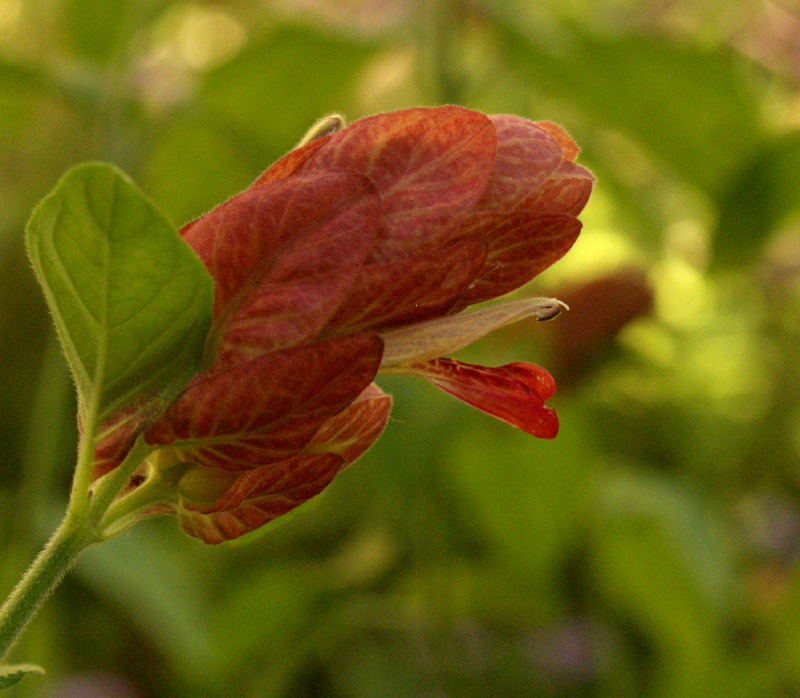 I lost a few of the 'Country Girl' mums, but most weren't fazed by FDD (freeze, drowning, and drought).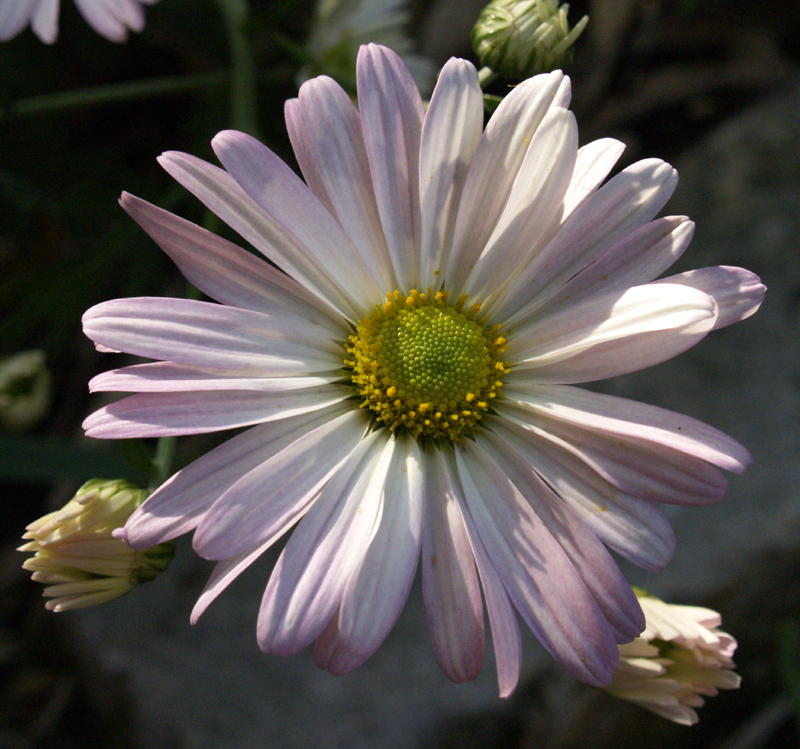 My 'Patrick's' abutilon wasn't thrilled about FDD, but isn't about to miss out on Halloween.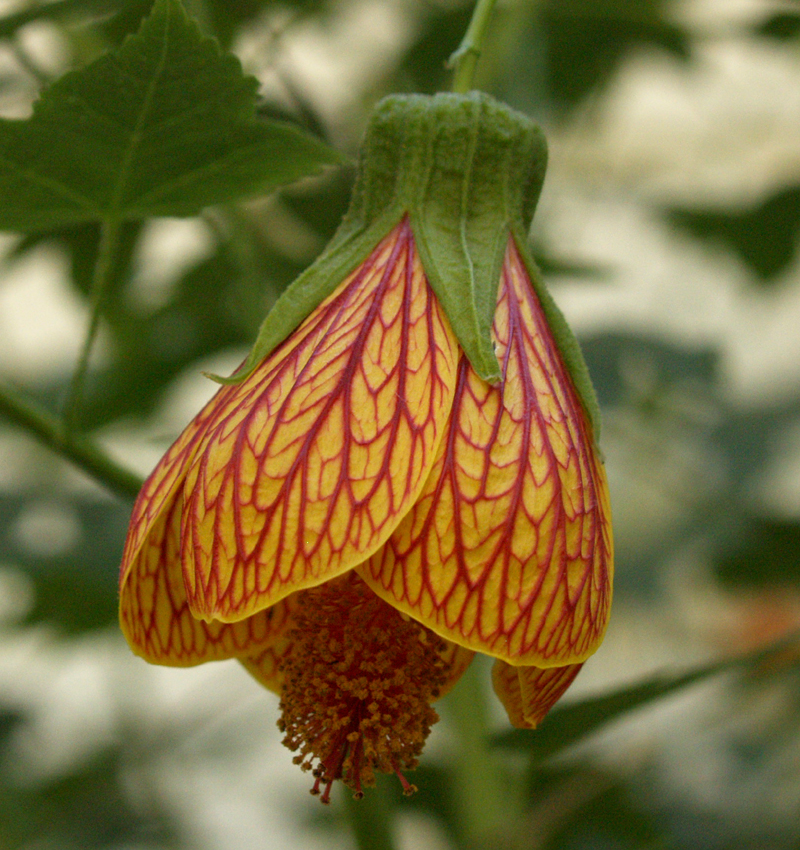 No matter how carefully we plan our gardens, weather still rules. Just as a stellar plant is at its best, it crashes, leaving a blank hole in our dreams. We move on and modify our design concept. Then we question: is this a design? What is design really all about?
A few months ago, Melissa from Zanthan Gardens and I got together with landscape architect C.L. Williams to discuss the ideas that C.L. and I had been tossing around for this week's CTG on design philosophy.
It started with C.L.'s observation that there are gardeners who are: 1) plant collectors, 2) plant composers; 3) stylists. And artists, since every garden starts with an artist. It doesn't matter if you failed 6th grade art class: you're an artist in your garden.
That's what I like about it. I'm a dabbler. I don't fit it into any category except for stretching my imagination.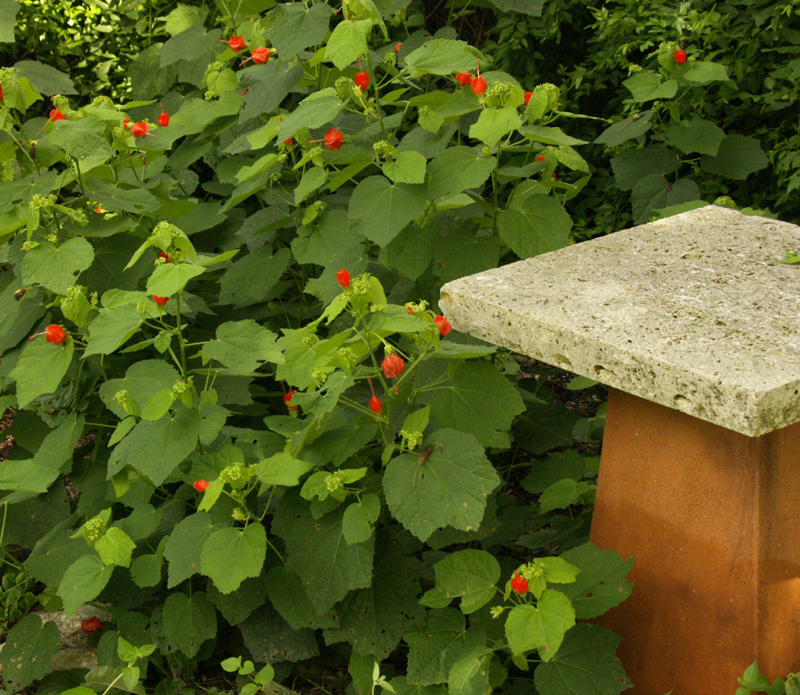 My compositions involve thought to plant needs, heights, textures, seasonal interest, yammer yammer yammer. Often, though, they spring from a beloved passalong or drop-dead passion at the nursery, and I find a spot for the newcomer.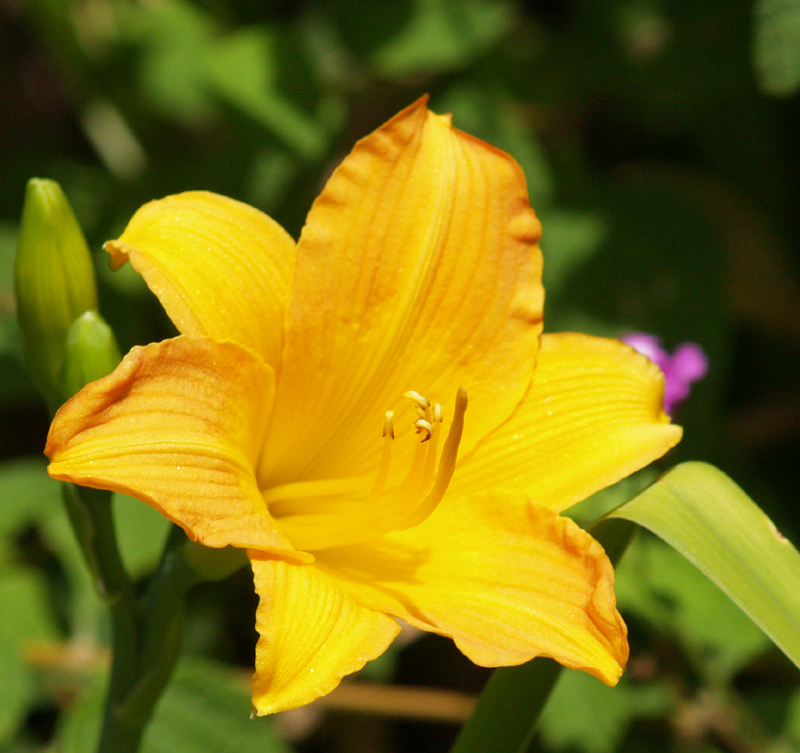 Since that's what it's like for many of us, we can get intimidated by "designs." We fall into the black hole of doubt: "Oh my gosh, I can't do a design."
But, as C.L. explains on CTG this week, "If you put three plants together, you're a designer!"  His conversation with Tom captures the true essence of what design means to you.  Get more of his concepts.
On tour, visit one of his designs that reveals the concepts that make a garden meaningful. It can be as simple as a creative border with your cherished rock collection that needs standout recognition.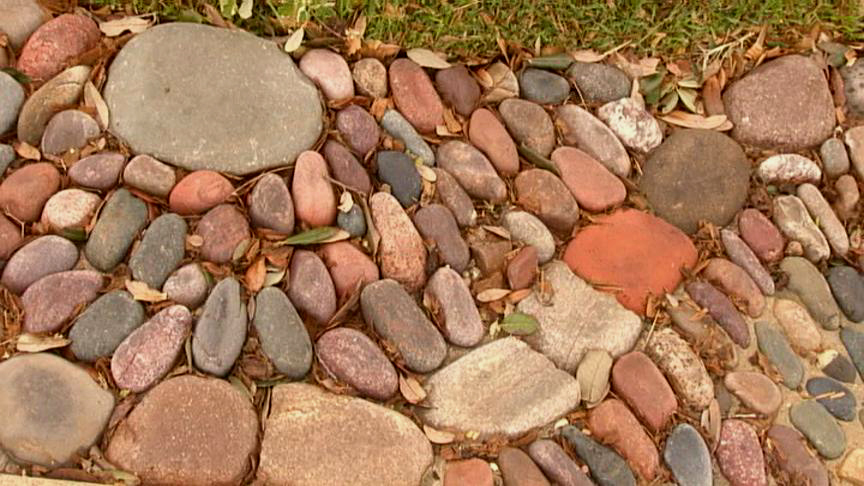 It can be plants that are significant to you, no matter what anyone else says about them. Really, it's all about capturing your imagination and doing what makes your garden home to you.
Right now, weeds contribute a design element, including prostrate spurge, especially prevalent right now. This week, Daphne tackles this native euphorbia to spurn spurge from your garden.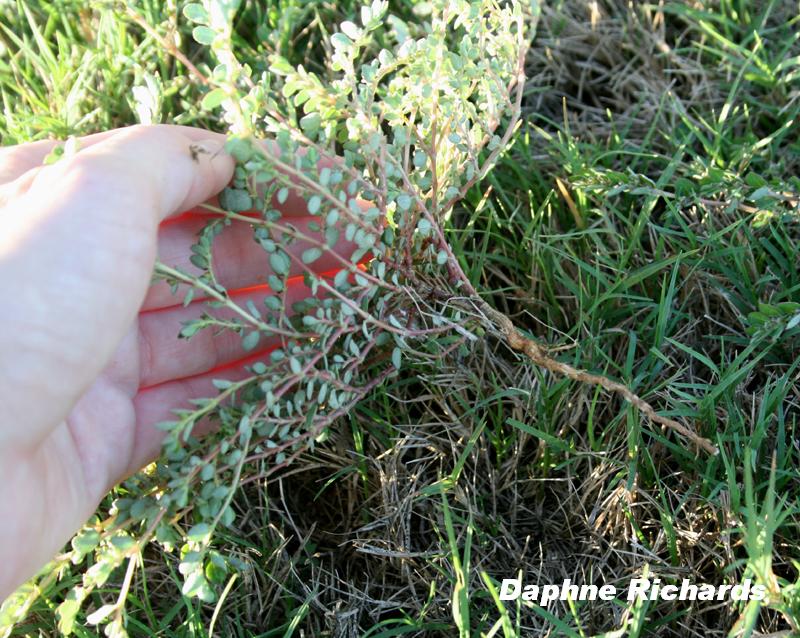 Since spring weeds are popping up like crazy, especially in those beds you just worked over for new plants, nab them now! Pluck a few as you wander about, before they overwhelm you when they hit adolescence.
On good plants, comfrey is one of them.  But did you know that it's also an excellent fertilizer, compost booster, topical healer of wounds, and hair rinse? Trisha explains this week on CTG.
Stevia has become a favorite natural sweetener for people who want to avoid sugar. Trisha explains how to grow it,  how to dry it, and how to make our own calorie-free extracts.  Get her comfrey and stevia recipes.

On plants you DON'T want to eat, but are still fascinating, check out It's About Thyme's Hallowe'en Special on Horribly Poisonous Plants at 2 p.m.  on Oct. 31. Master Gardener Amanda Moon will make gardeners of all ages cringe with horror at her tales of the unexpected effects of innocuous-looking plants. Costumes welcome! Free admission.
Plus: if you love the Taniguchi Japanese Gardens at Zilker Botanical Garden, celebrate their 41st anniversary of this gift to the city of Austin on November 7 from 1-4 p.m.  Along with tours, hook up with the Texas Bamboo Society and the Ikebana Study Group. Hear the Taiko Drummers at 2:30, and bring the kids for story-telling.
Until next week, Linda
Comments