May 22, 2013
Young voices for our future
This week, CTG's blog is presented by our intern, Colleen Nelson.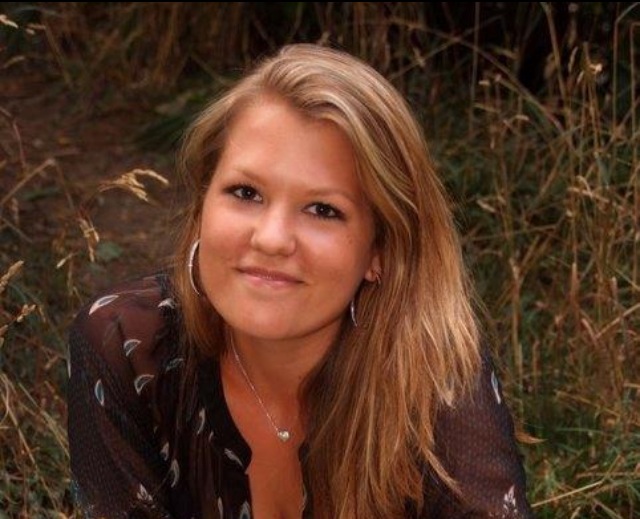 Not only she is over-the-top organized, energetic, creative, and fun, she knows how to find a good story and present it. I was beyond thrilled that Urban Roots resonated with her. Colleen's the voice of tomorrow, as is Urban Roots. Linda
Agriculture Shapes Young Lives
By Colleen Nelson
An East Austin farm uses sustainable agriculture to help transform the lives of young people in the community.
Urban Roots takes on a group of 14 to 17 year old interns every spring to help urge growth during each stage of the farming process. The Core Youth Program's goal is to  give teens real world work experience through the agriculture business.
Blake Hill, farm coordinator, said that the project is not just about the community supporting agriculture. "Not only do you get a share of our harvest, but you also are supporting a program that helps these young people," Hill said.
Through agriculture workshops, irrigation, transplanting, and general grounds keeping, members of the youth program gain insight into how a real world business is run.
Interns also learn about public speaking through informing others about their work and the importance of sustainable agriculture. The public speaking experience is valuable to kids like 16-year-old Shamar Brown. "Urban Roots has helped me personally because I want to be a lawyer when I grow up," Brown said. "The public speaking skills that I have learned here will help me in the court room one day."
Urban Roots is gearing up for April, when they sell their spring harvest at various farmers markets around the area. Here, farm interns will interact with customers and share what they have learned through the program.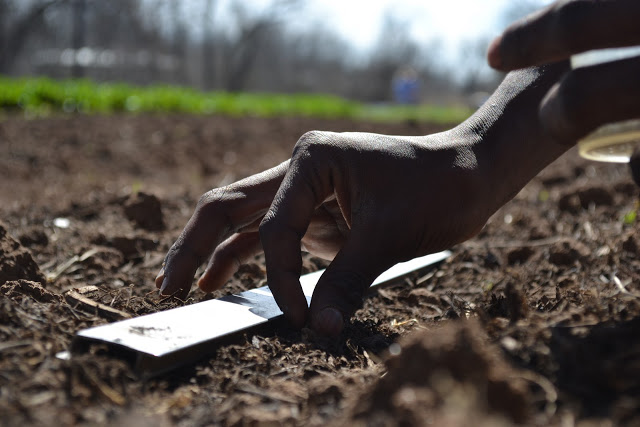 An intern plants a seed to begin the harvesting process.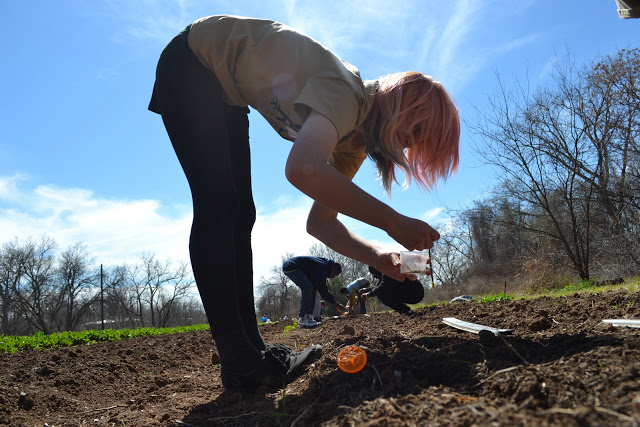 Planting fennel seeds.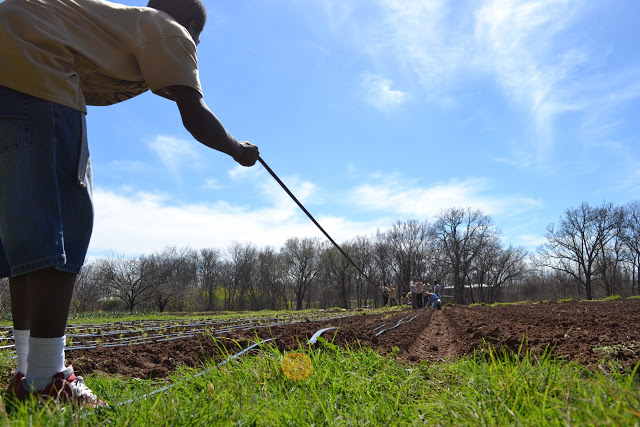 Urban Roots intern lays irrigation pipes.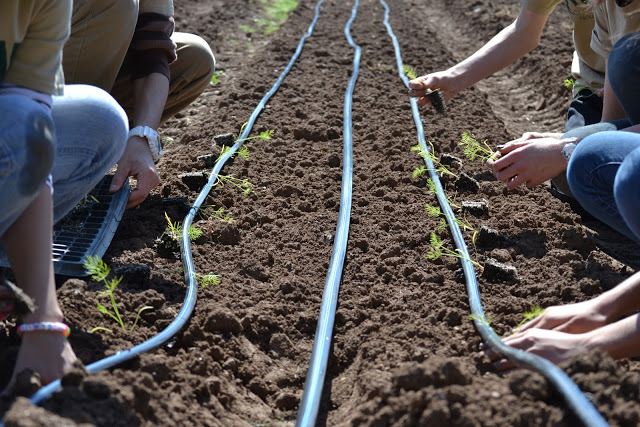 Program members transplant fennel plants.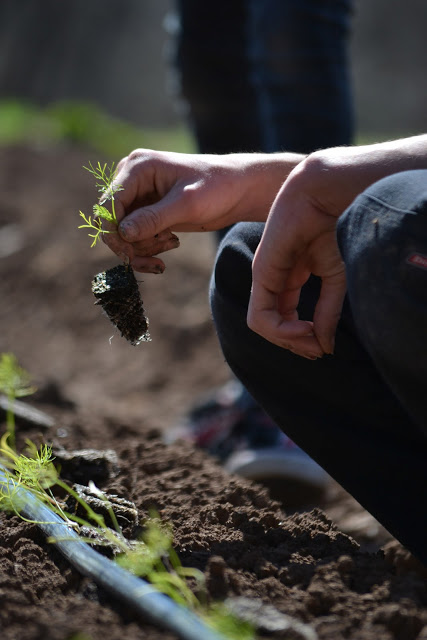 Intern prepares to transplant.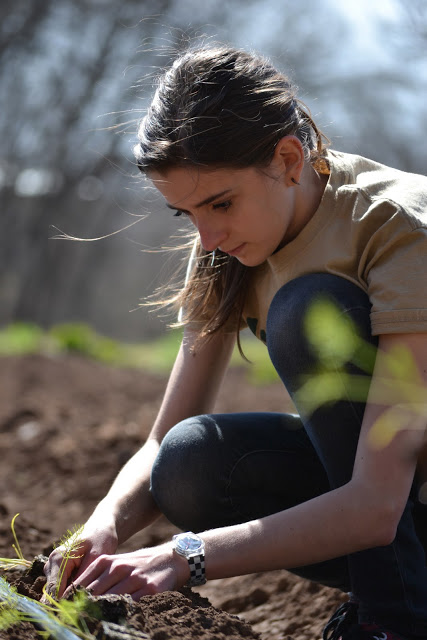 Covering the transplanted fennel with fresh soil.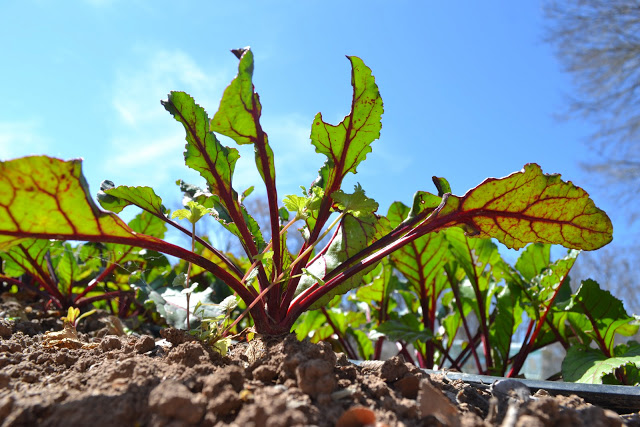 A young beet plant soaks up the sun.
Thank you, Colleen!!!
Comments