August 12, 2015
Make an Entrance and Then Sit Down!
No longer are porches simply all about cute doormats.


Decorative tiles really step up this porch.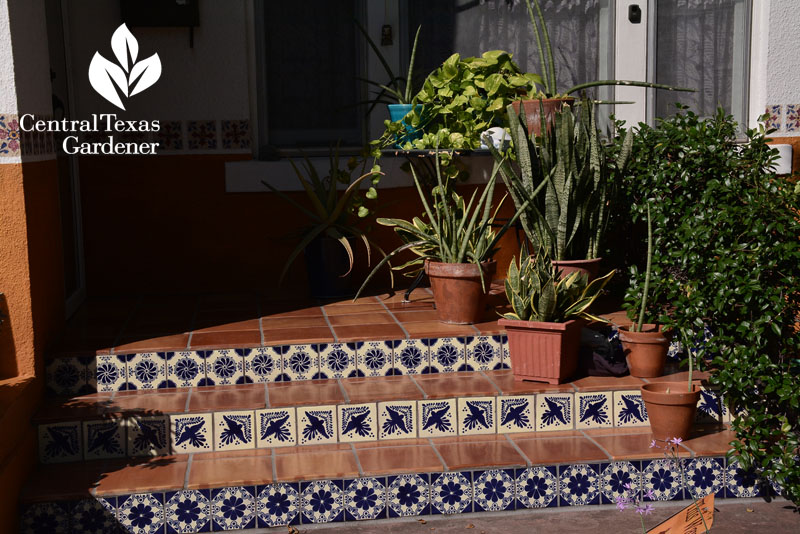 Some neighbors of mine recently jazzed up utilitarian concrete with floor tiles.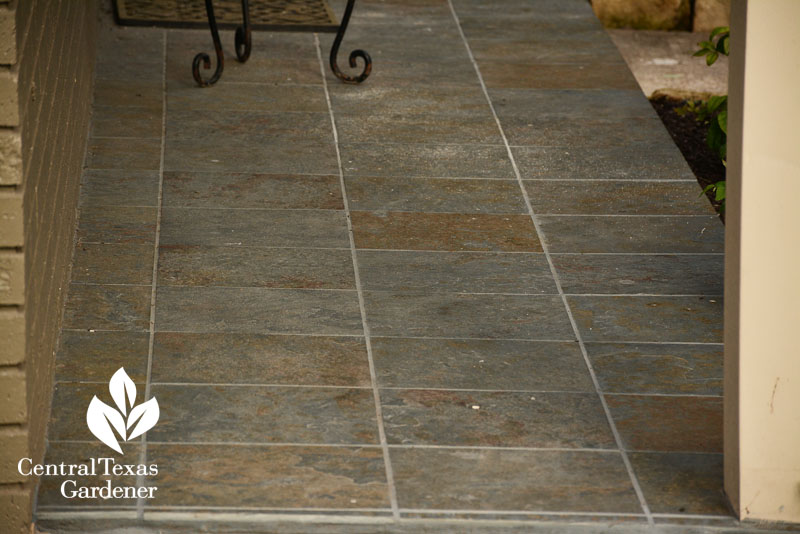 Arbors, too, say "Step right this way, folks."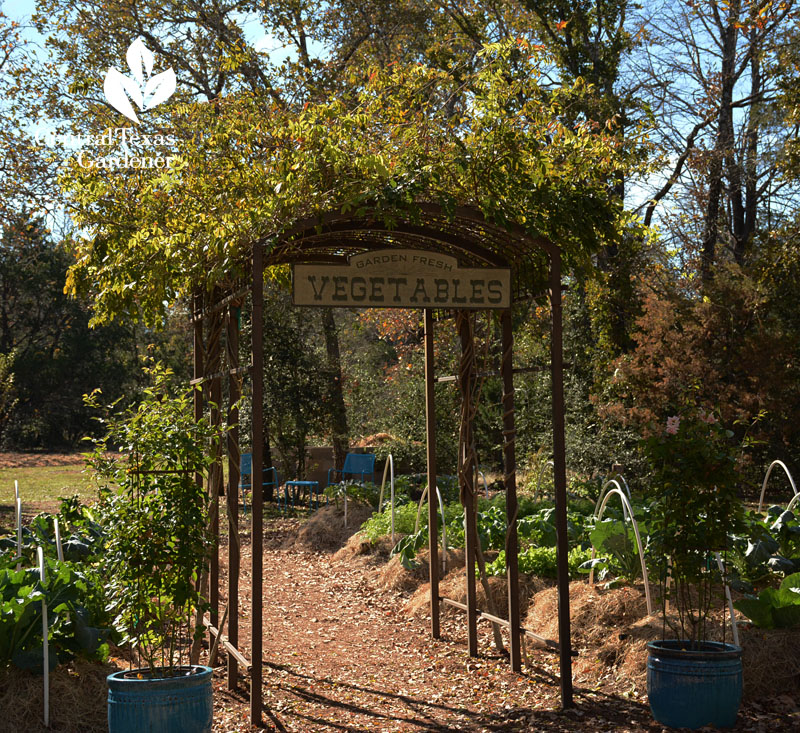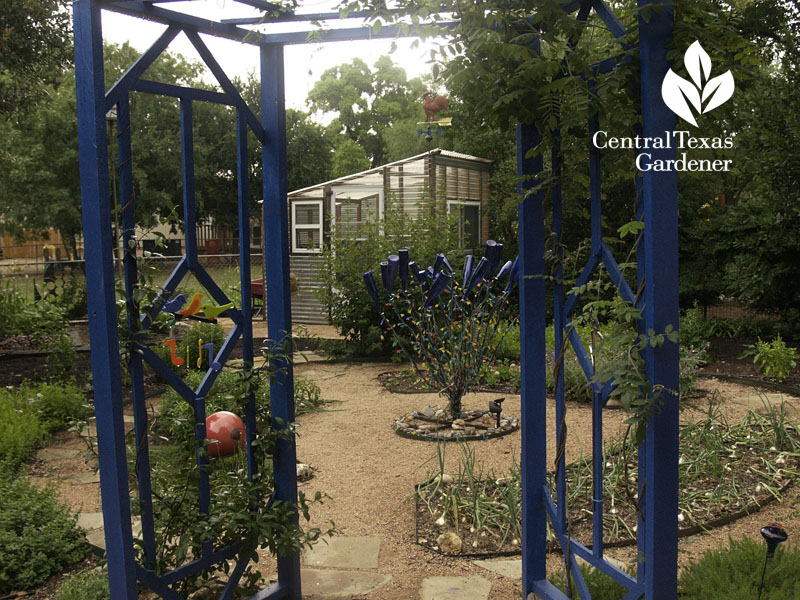 Now here's a clever way to dress up an arbor's standard wooden posts.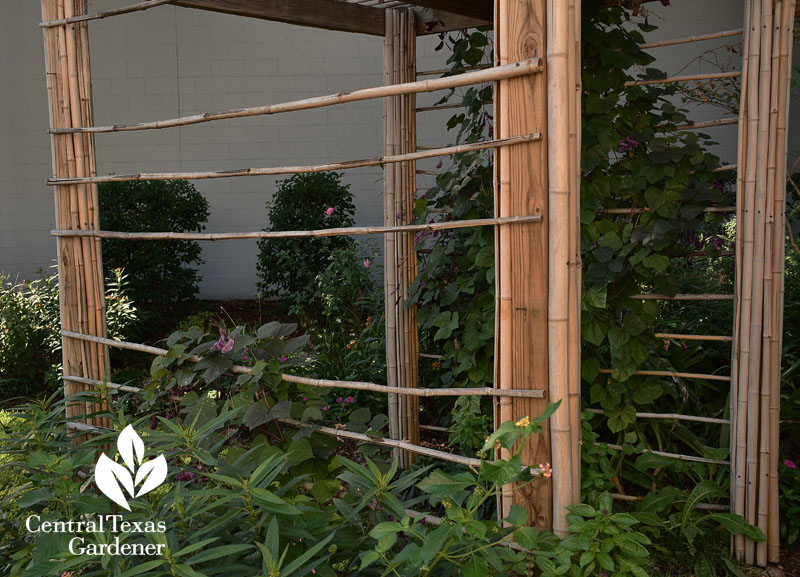 Fending off neighboring bamboo, these gardeners put it to good use.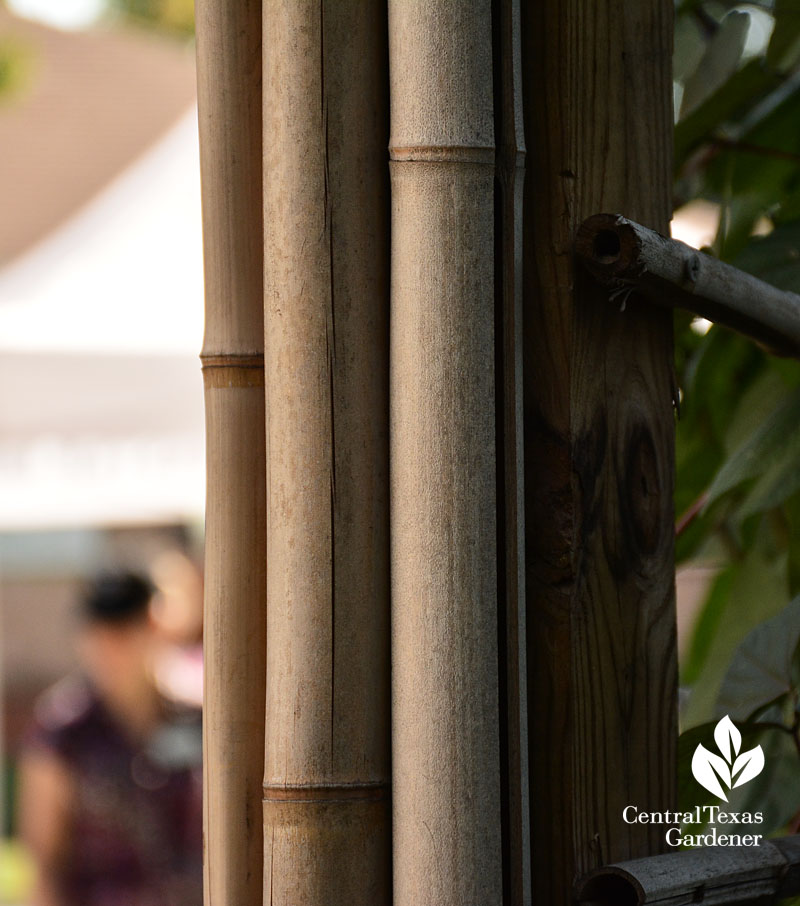 They even used their bamboo cuttings to create privacy on a chain link fence: much cheaper than installing a wooden fence, especially since it's free. Lemonade out of lemons!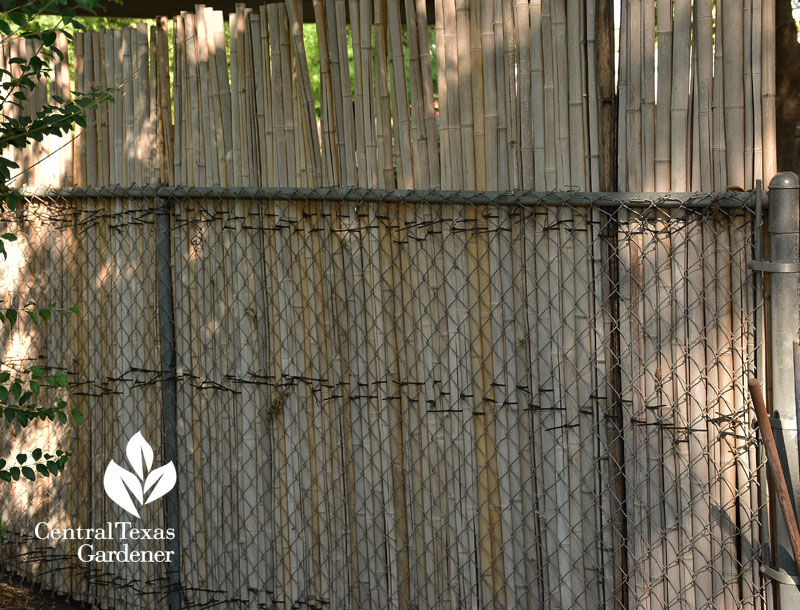 In this tiny side garden, bamboo saves the day. Since it's clumping, not running, it doesn't destroy neighborly relations. Instead, it improves harmonious close-quarter living.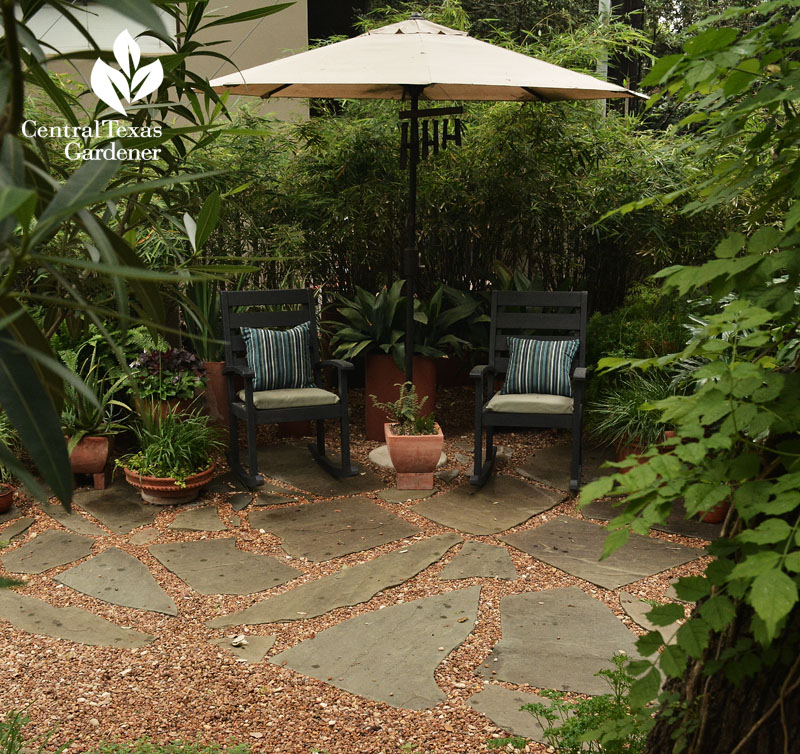 For privacy in this small backyard, the gardeners constructed panels of galvanized metal with slats of wood for air flow. To extend outdoor living, they raised the bar on patio roofing with this stylish structure.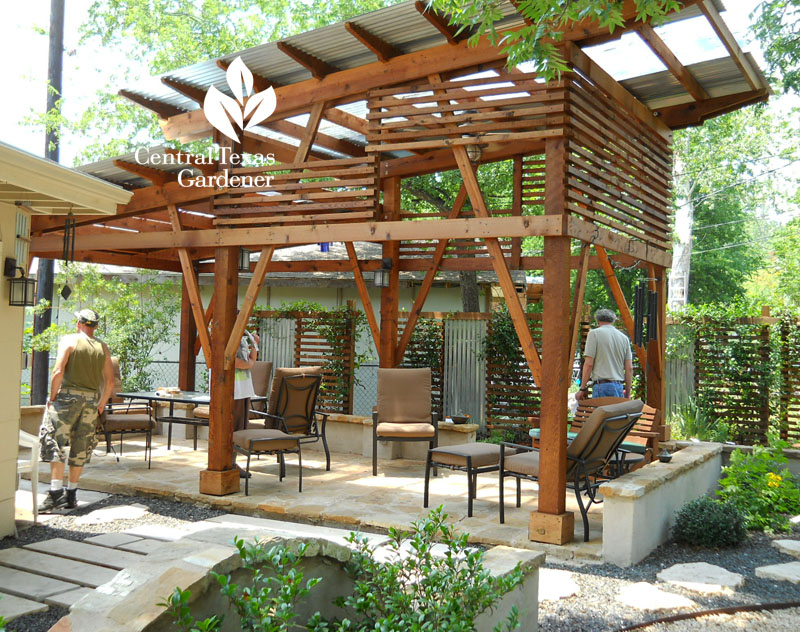 Galvanized panels supported by wood framing shield this gardener's outdoor living.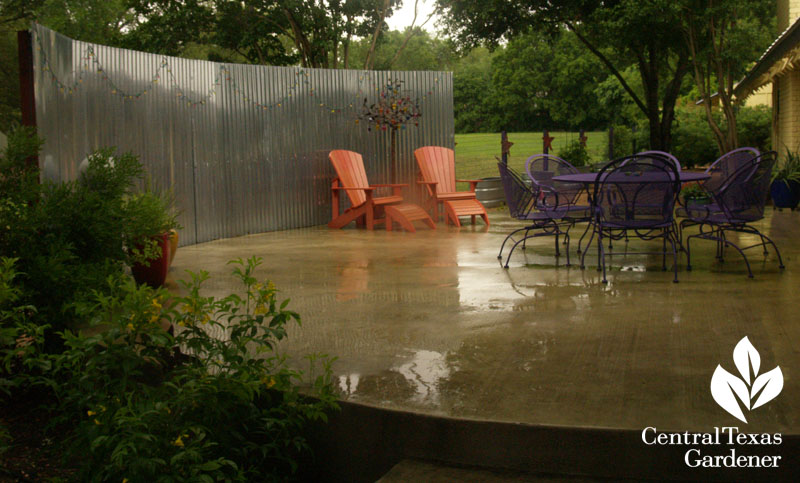 On a small lot, a concrete wall embedded with ledges for containers of succulents separates this couple from a rag tag rental next door.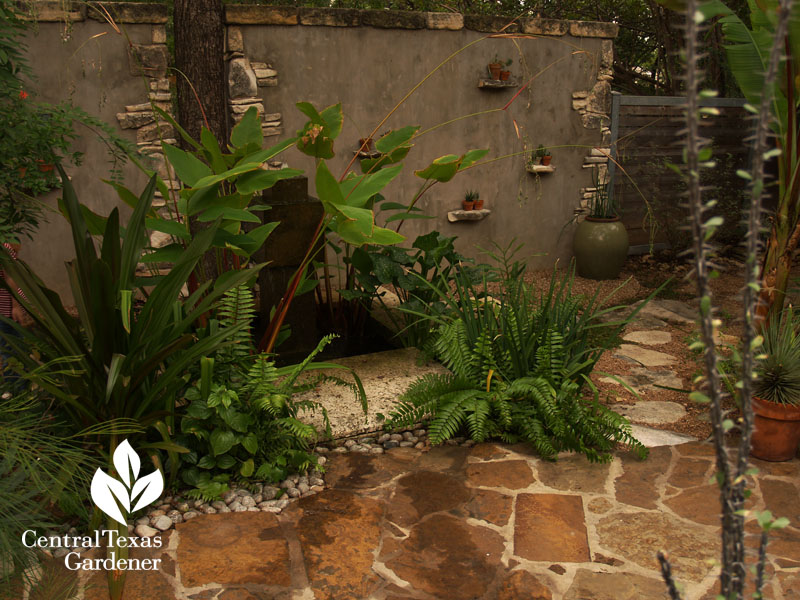 Also, they used diverse materials to broaden the scope of a narrow patio.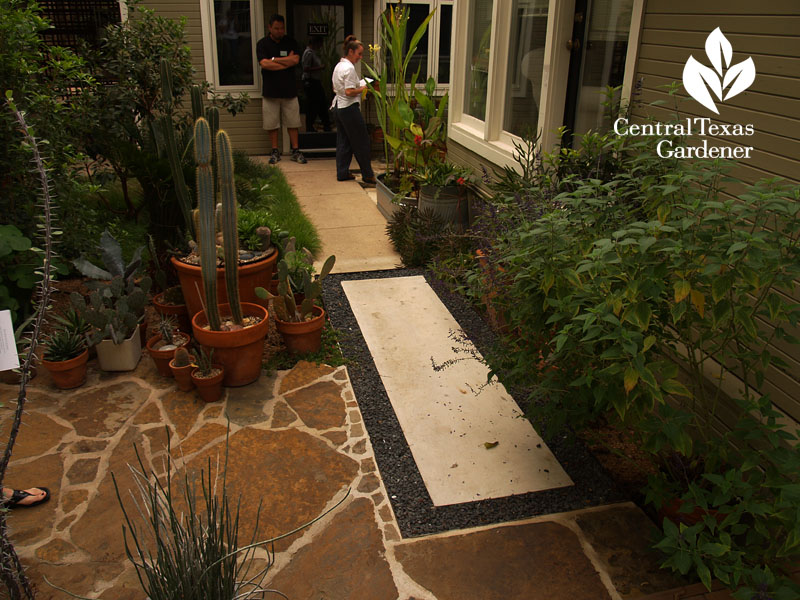 Whew, so let's sit down! What's your bottom line on garden seating style?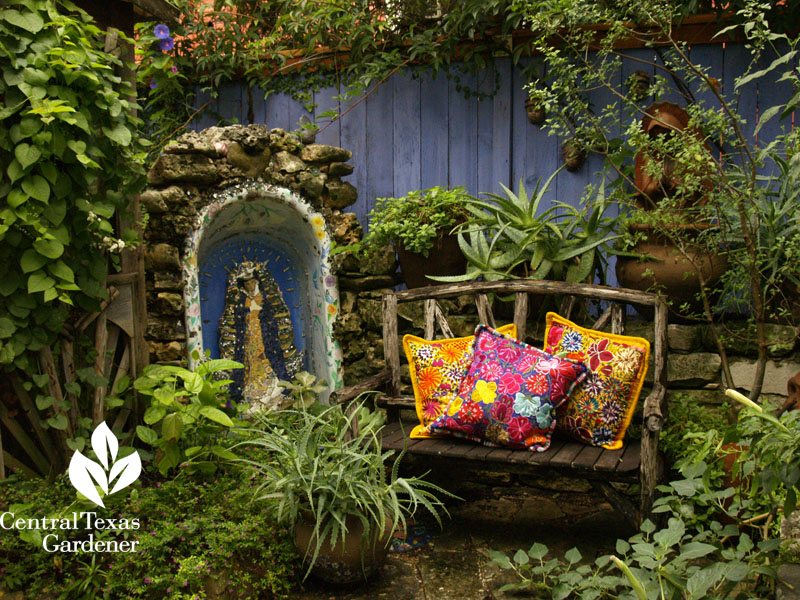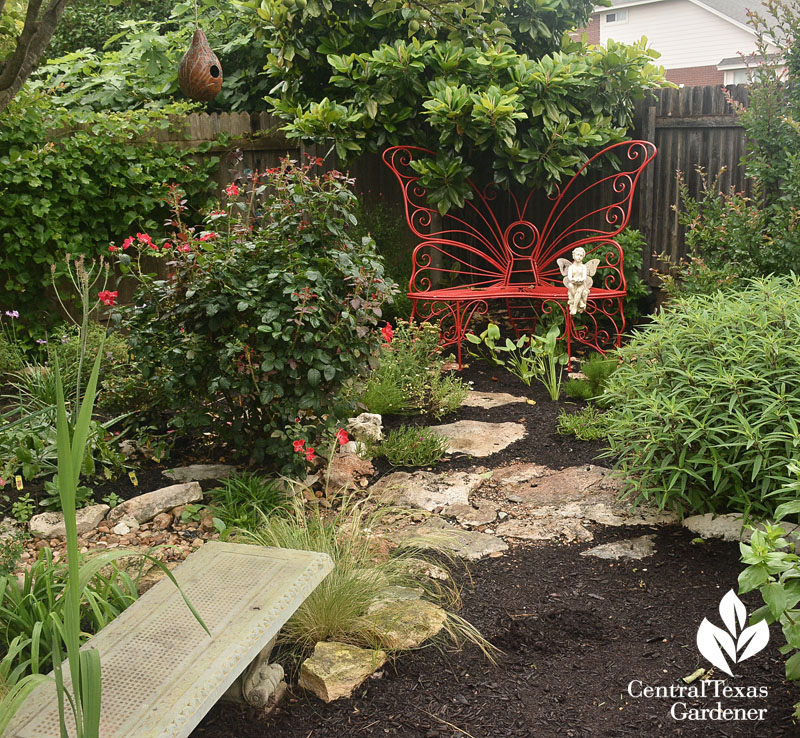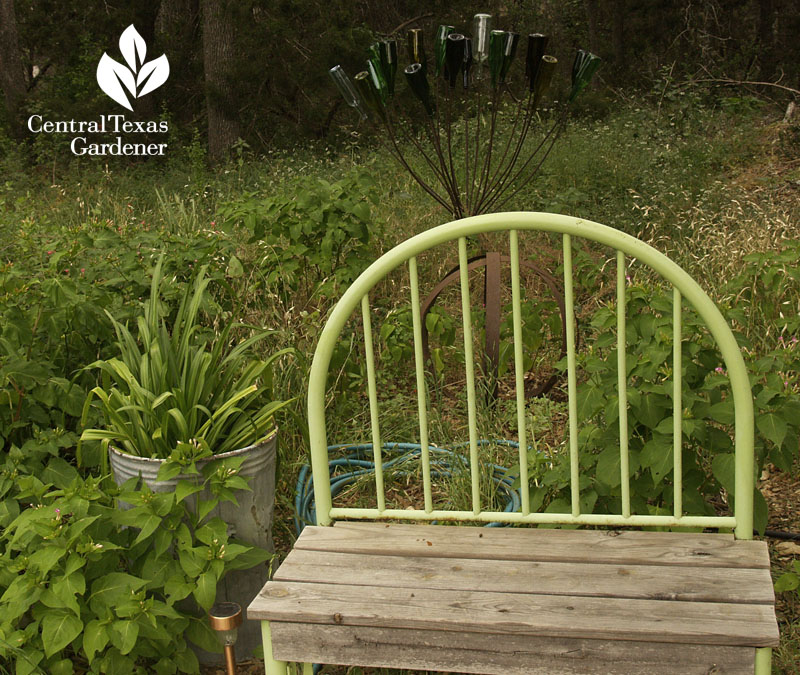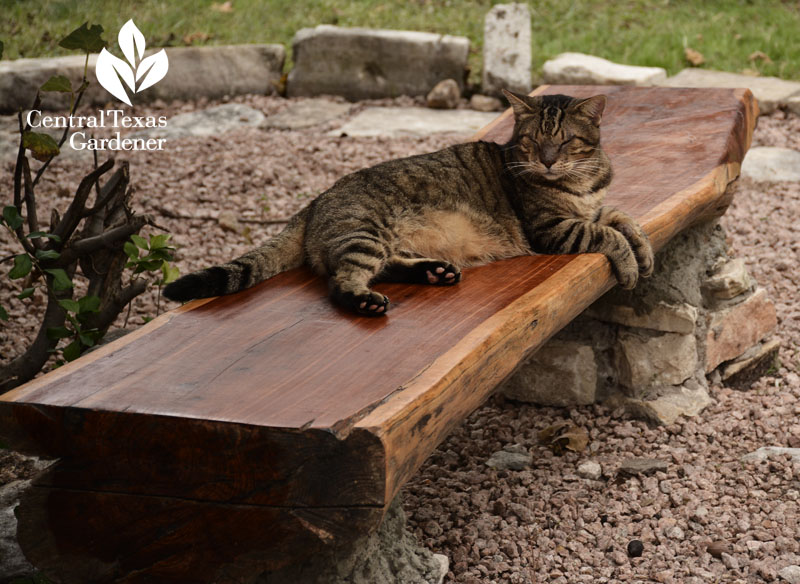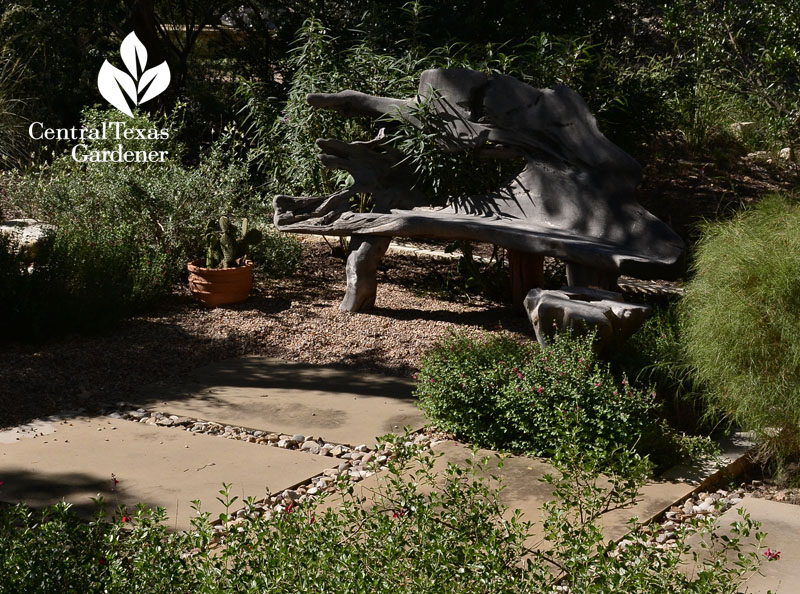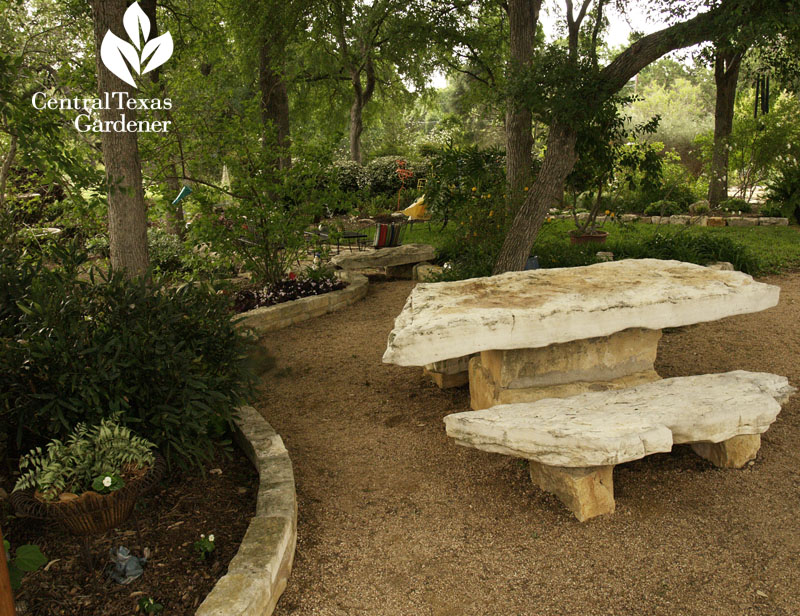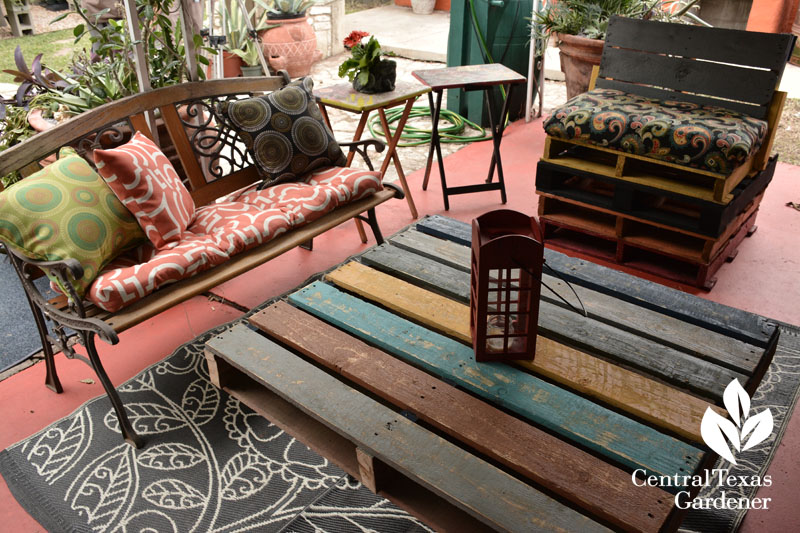 Now, let's add some water. No question that it cools us down, but the real point is to hydrate our parched wildlife.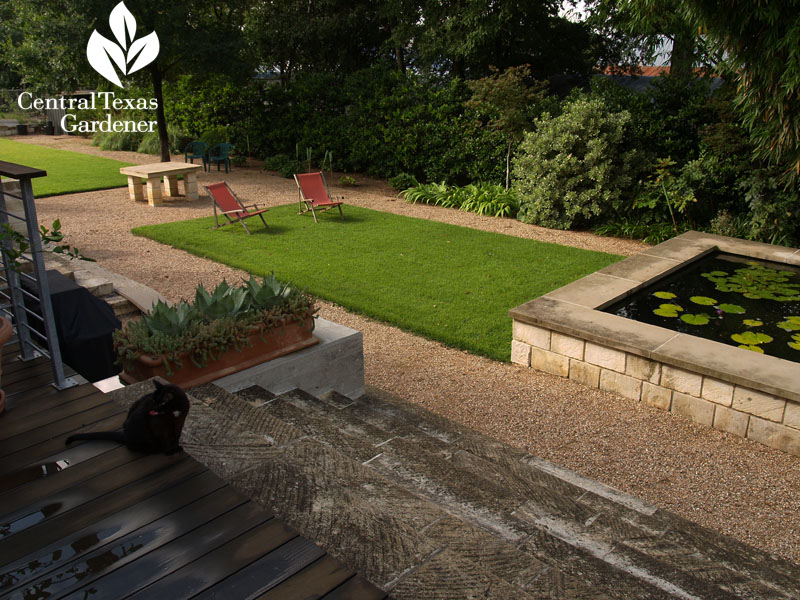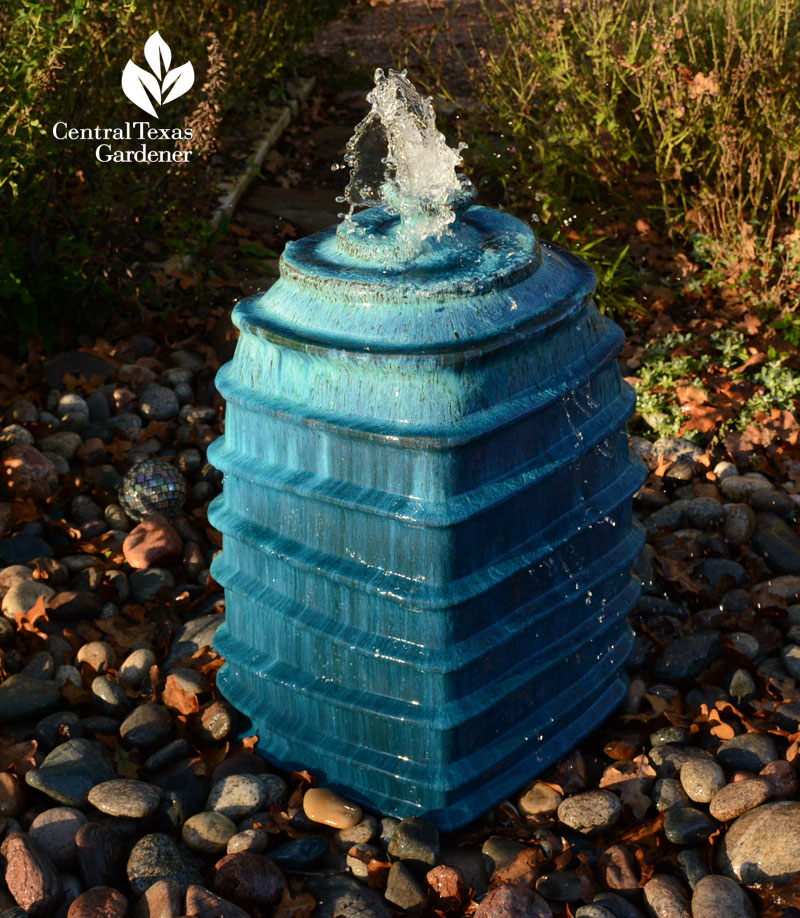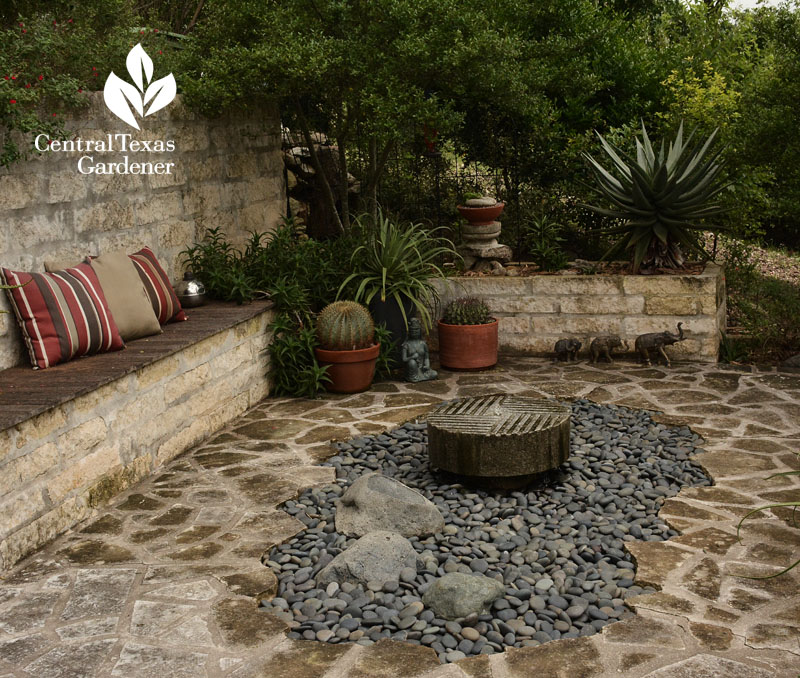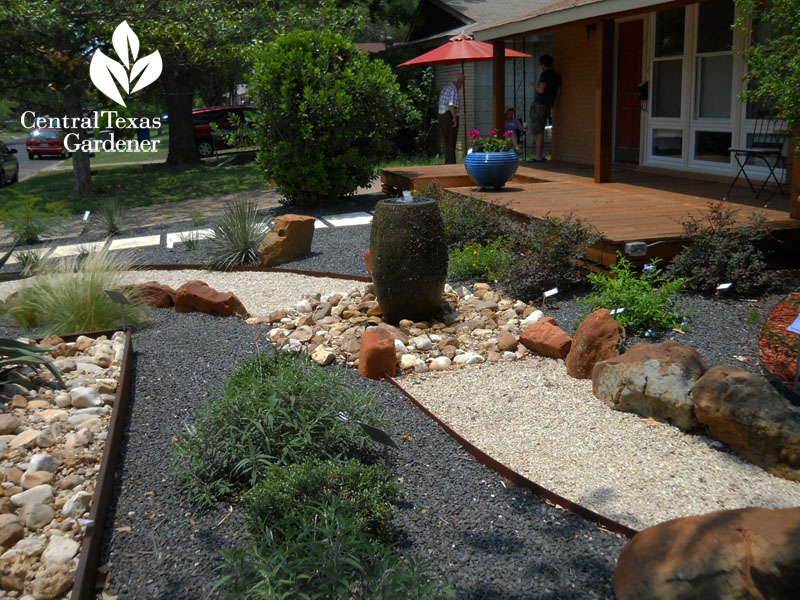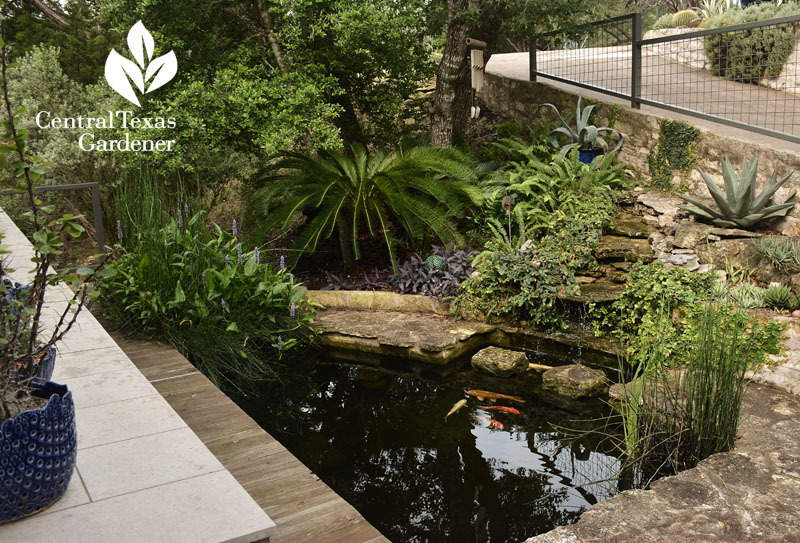 We'd love to feature your pictures or video, so send them on to llehmusvirta@klru.org. Horizontal TV ratio, please, and high resolution (at least 1920 x 1080—check your camera/phone settings).
Thanks for stopping by! See you next week, Linda
Comments