May 12, 2016
Art Meets Horticulture + Fort Hood Community Gardens
In our gardens, we're all performance artists where we and nature converse.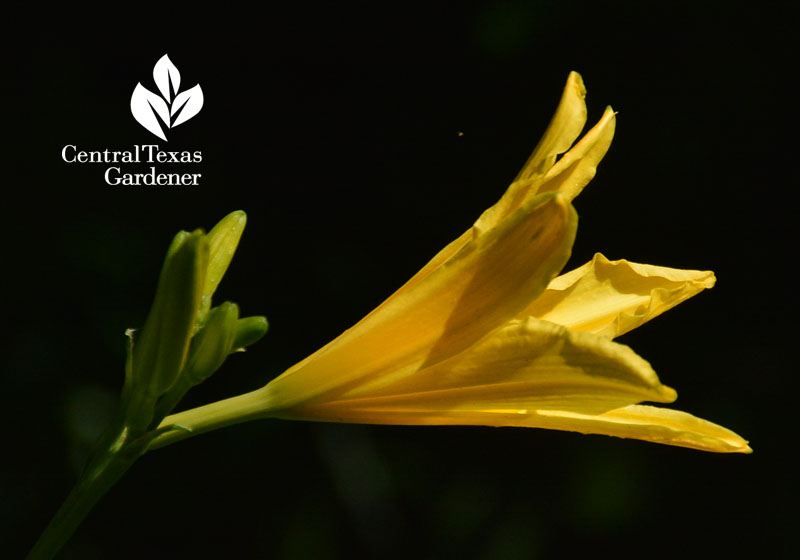 Always, abutilon's exquisite tiny lanterns captivate me, especially 'Patrick's' abutilon. How did this pattern come to be?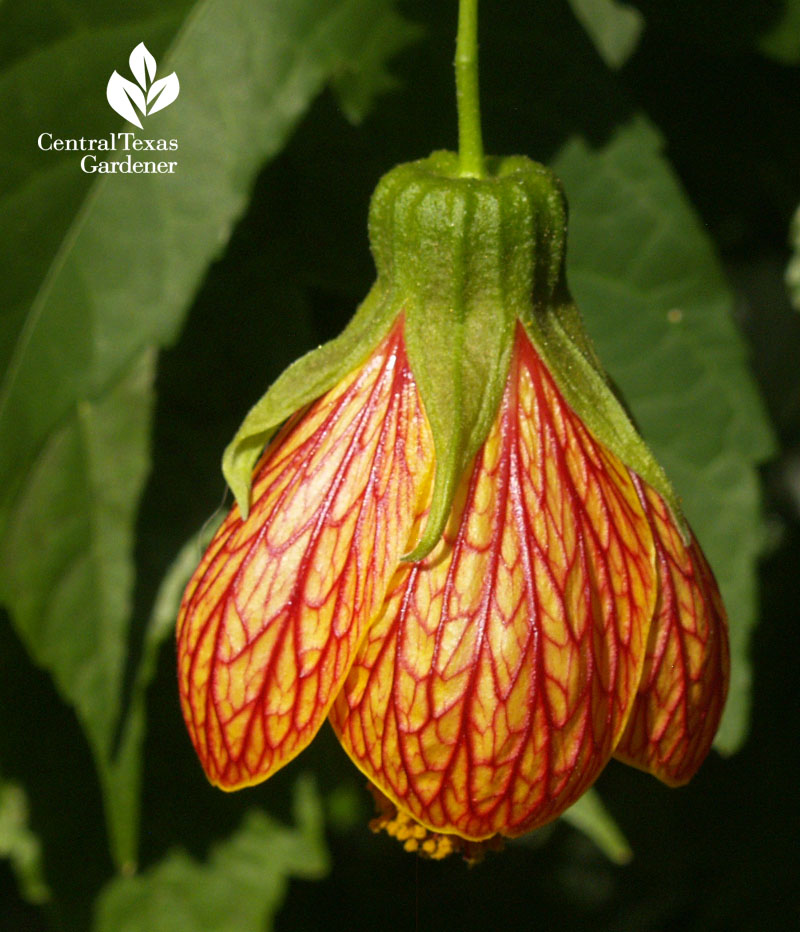 Combining the art of weaving with garden design, San Marcos textile artist Lydia Kendrick promotes vertical attention with richly colored tapestries.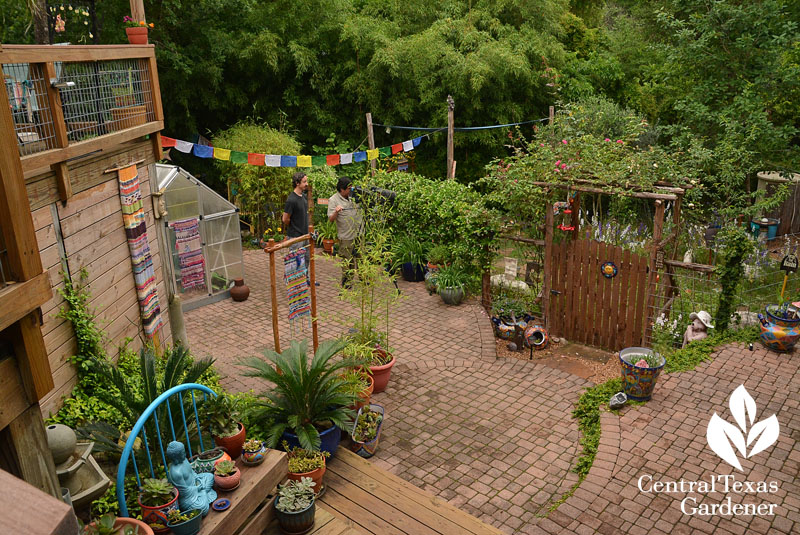 Some she crafts from yarn and others with newspaper bags her friends contribute.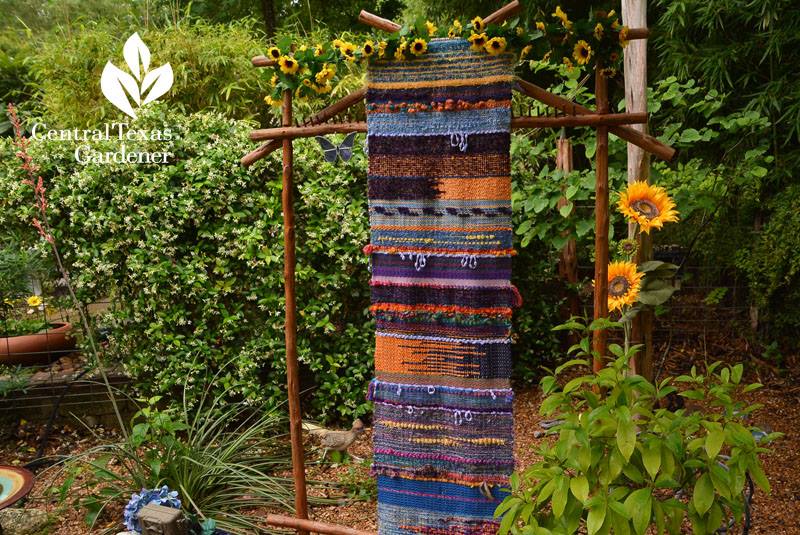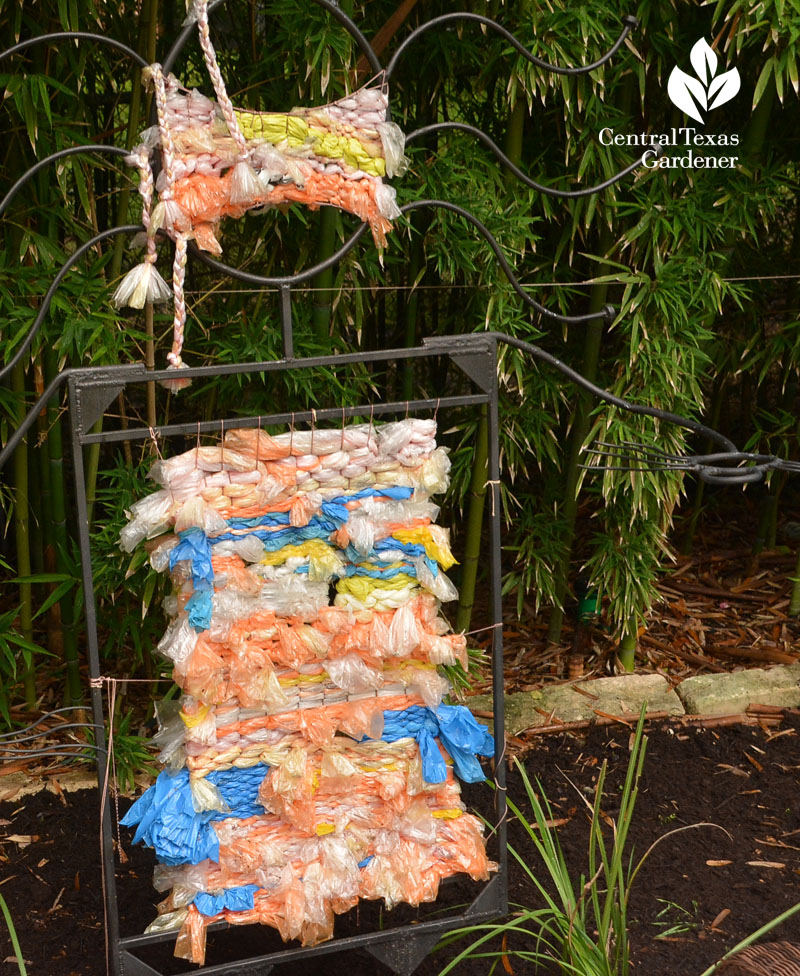 At Articulture Designs, Monique Capanelli and Dante Dominick wed art, horticulture, and function in interior plantscapes.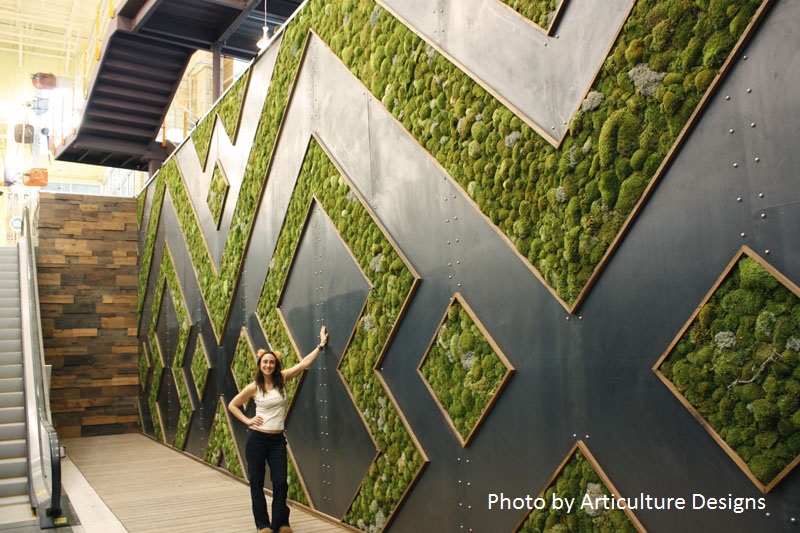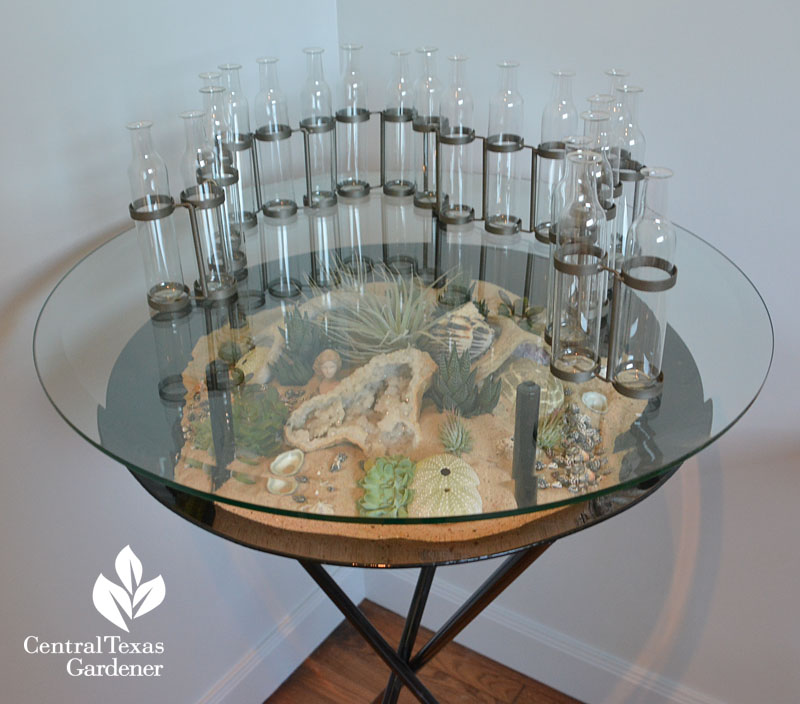 This week, Monique joins Tom to show how to create and care for charming plant collages, tiny containers, and miniature living walls. Tom dubbed her "avant gardener!"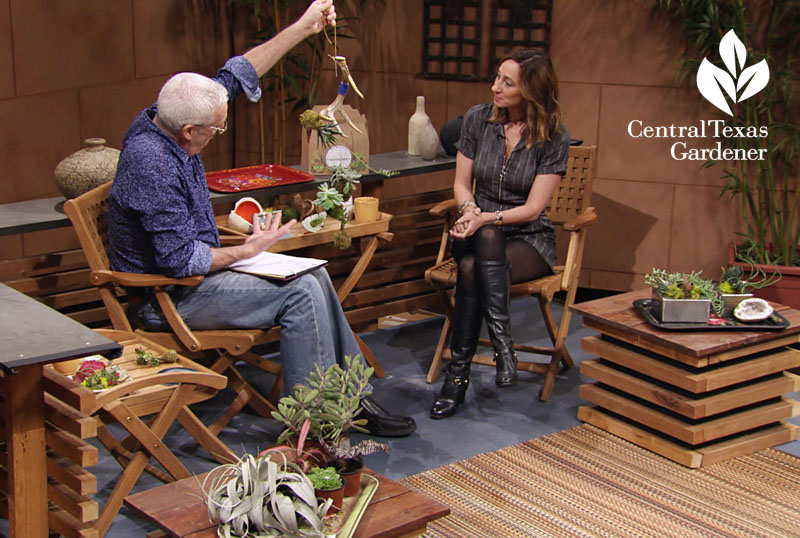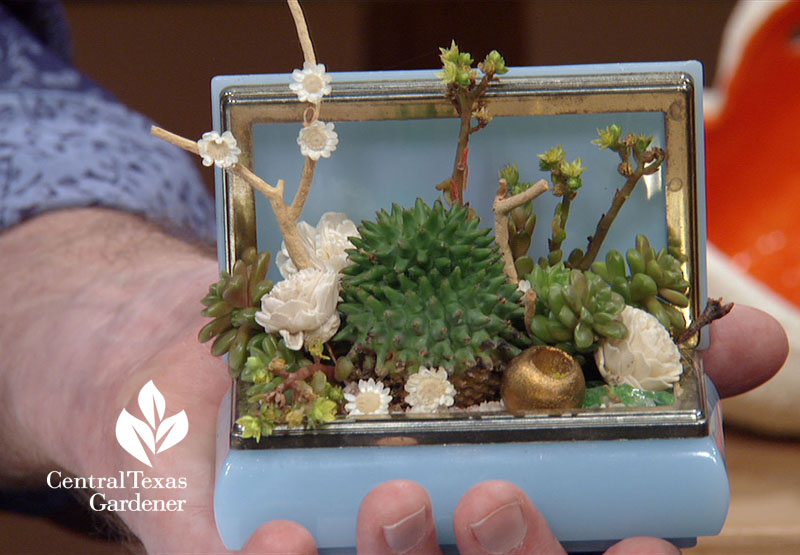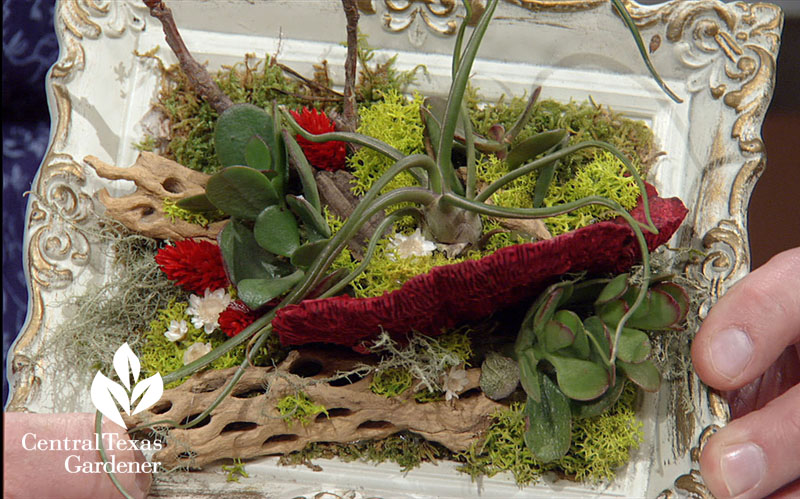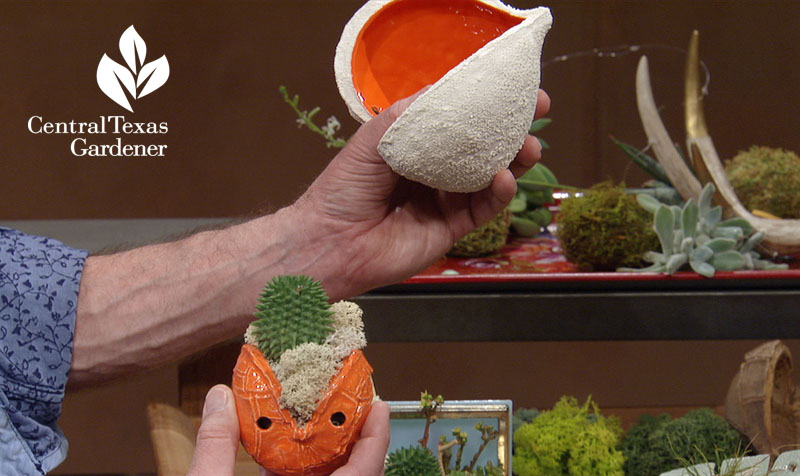 Earlier this year, Articulture opened their gorgeous destination studio where you can select one of their designs or craft your own.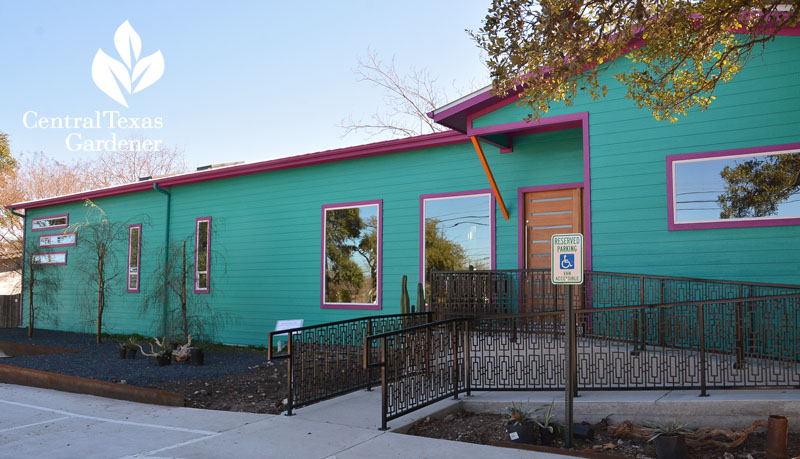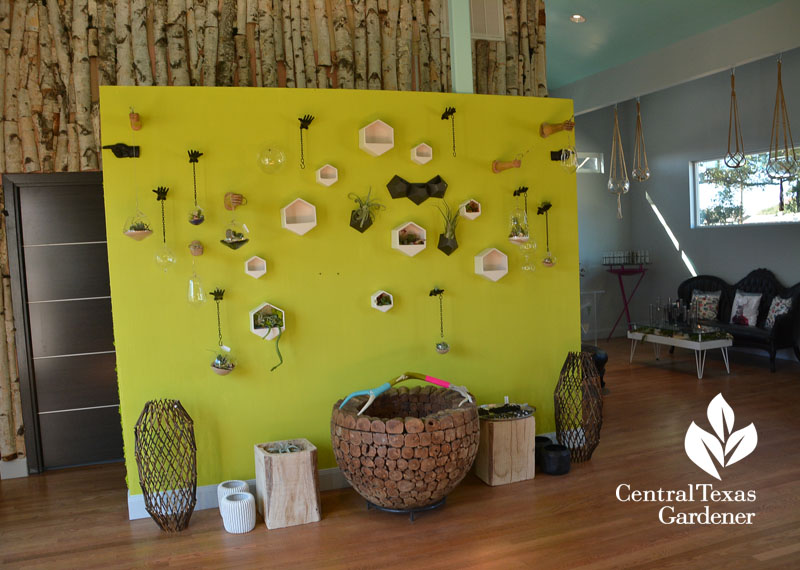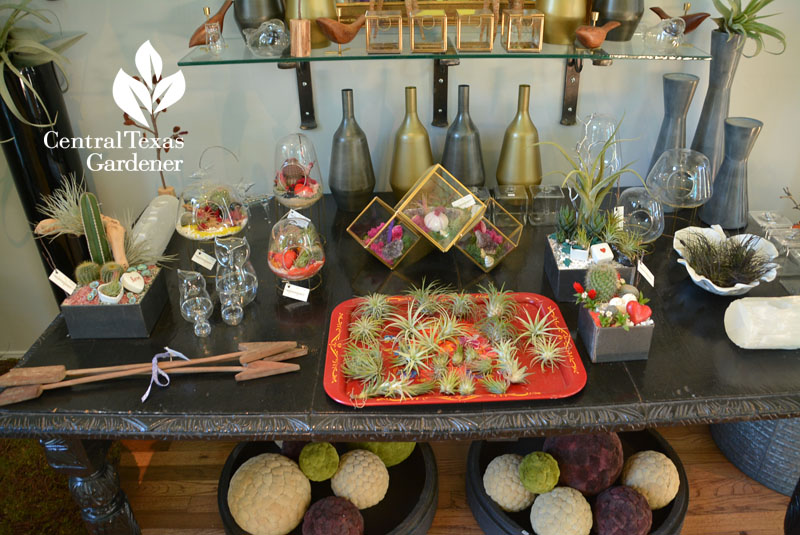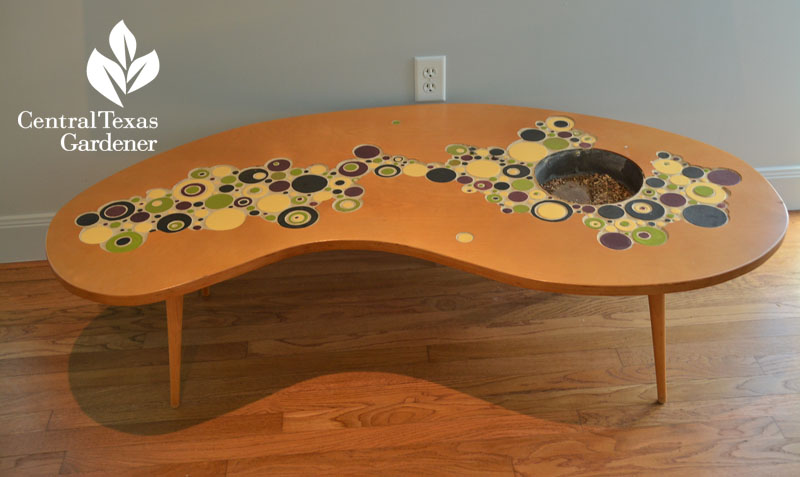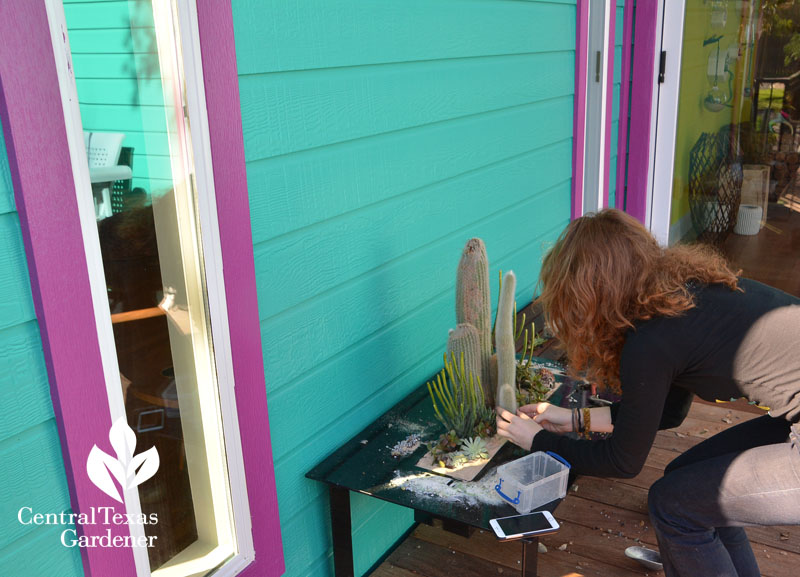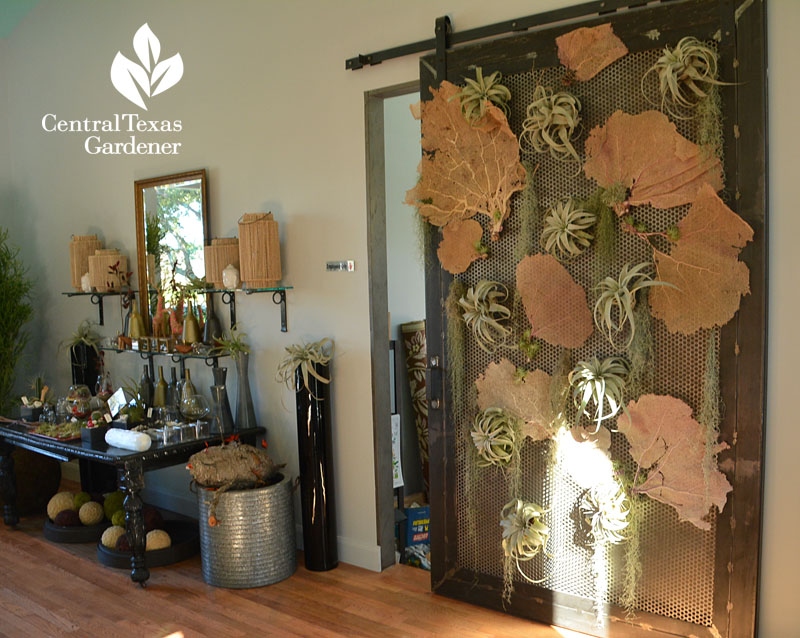 Check out their make-your-own workshops and outdoor events, including yoga, music, and more.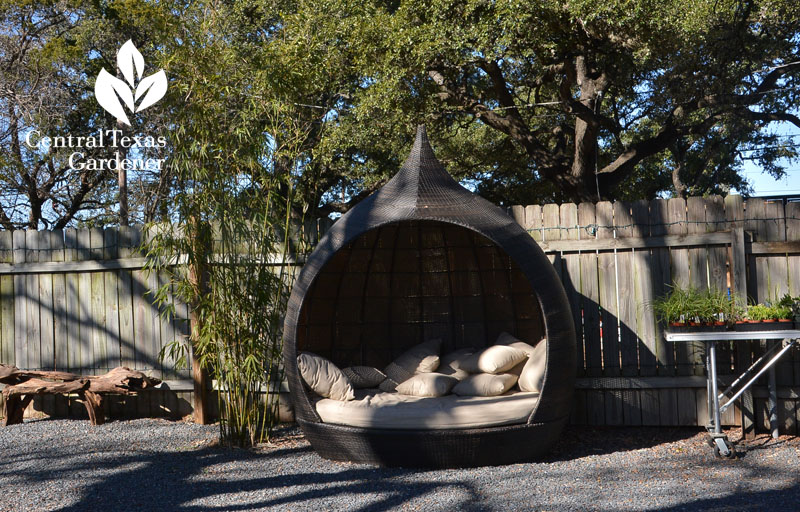 And be sure to stop by on the West Austin Studio Tour May 14-15 and May 21-22.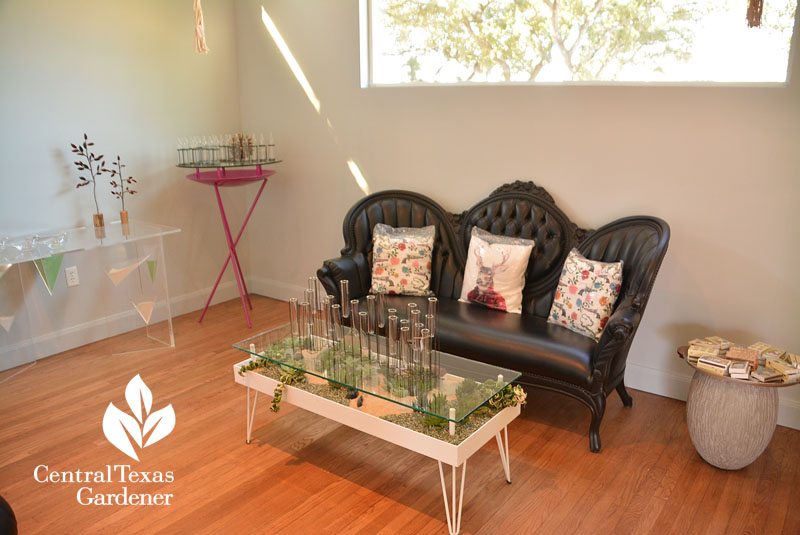 Native coral honeysuckle sports architectural flowers geared for hummingbirds. Get Daphne's tips on how to prune this evergreen vine.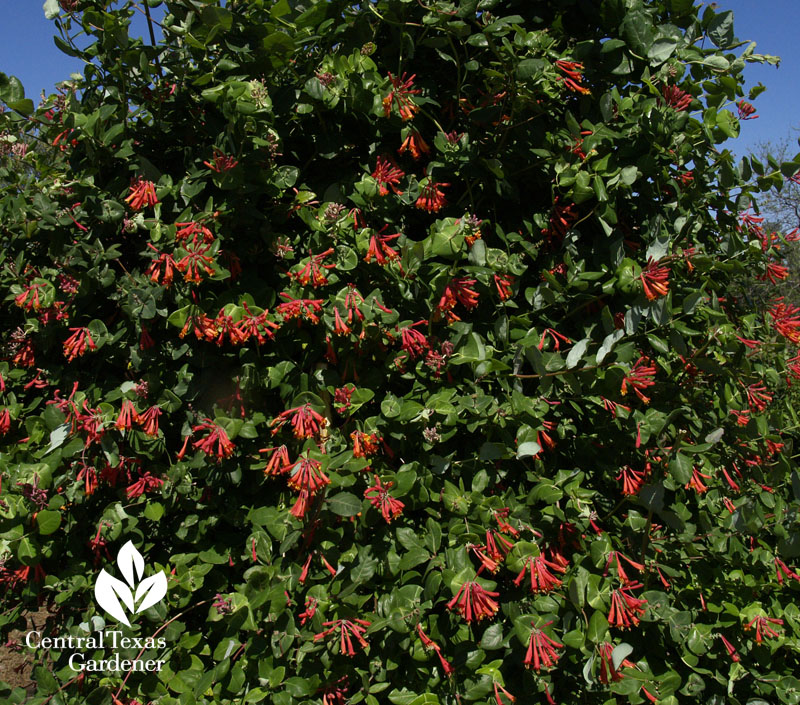 Hummingbirds, those speedy wizards, are moving pictures complete with whirring soundtrack. John shows how to get them beating their wings to your doorstep.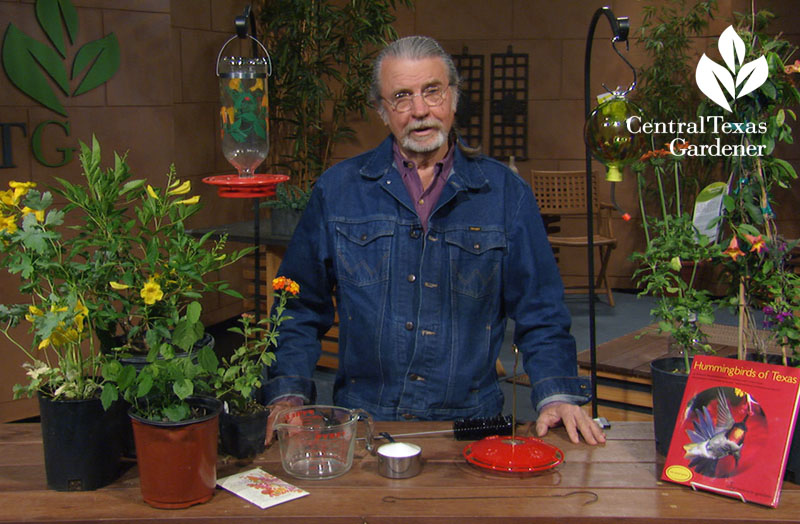 On tour, what fun we had with great kids at Fort Hood's community garden! Director Ed Fuentes and audio op Meghan Seidel were all smiles. Me, too!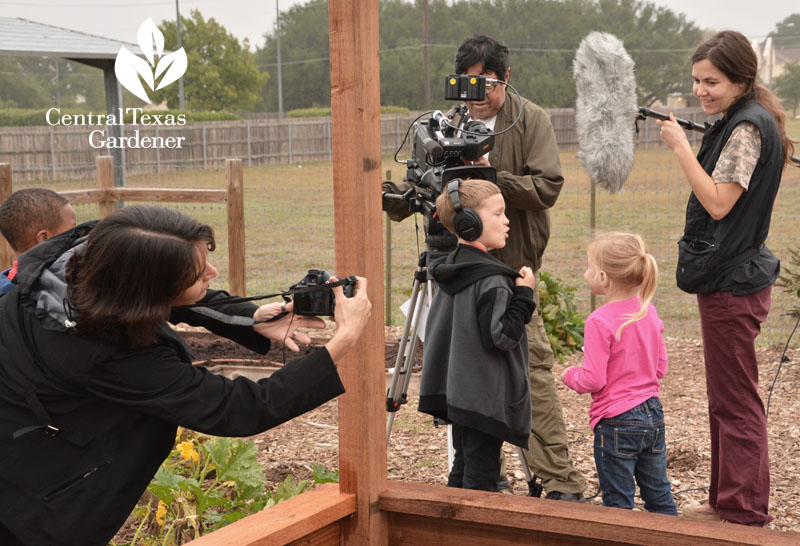 The garden was only months old when we arrived, but already kids are digging into food they help grow, some of them for the first time.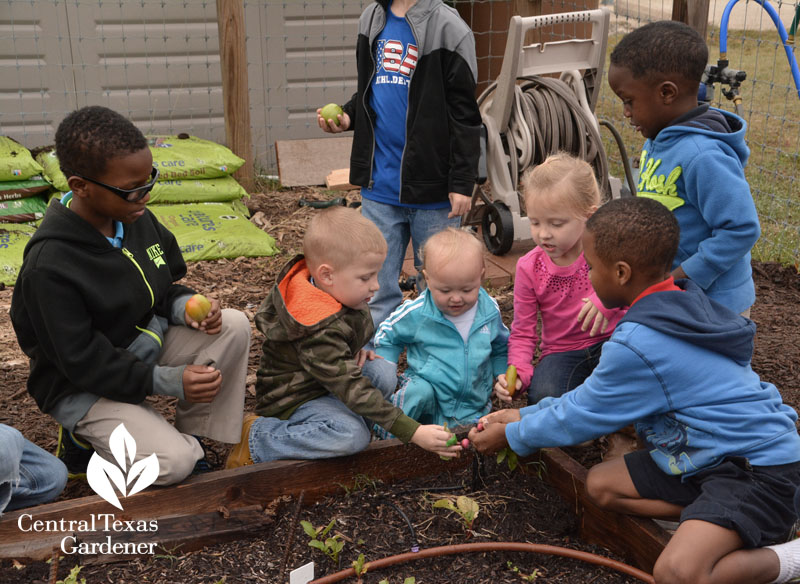 Veterans Steve Smith and Orlando Garcia from Farmers Assisting Returning Veterans returned to Killeen to help. Bell County Master Gardener Jan George (and others) selected the right plants to grow—from food to flowers—and when to plant.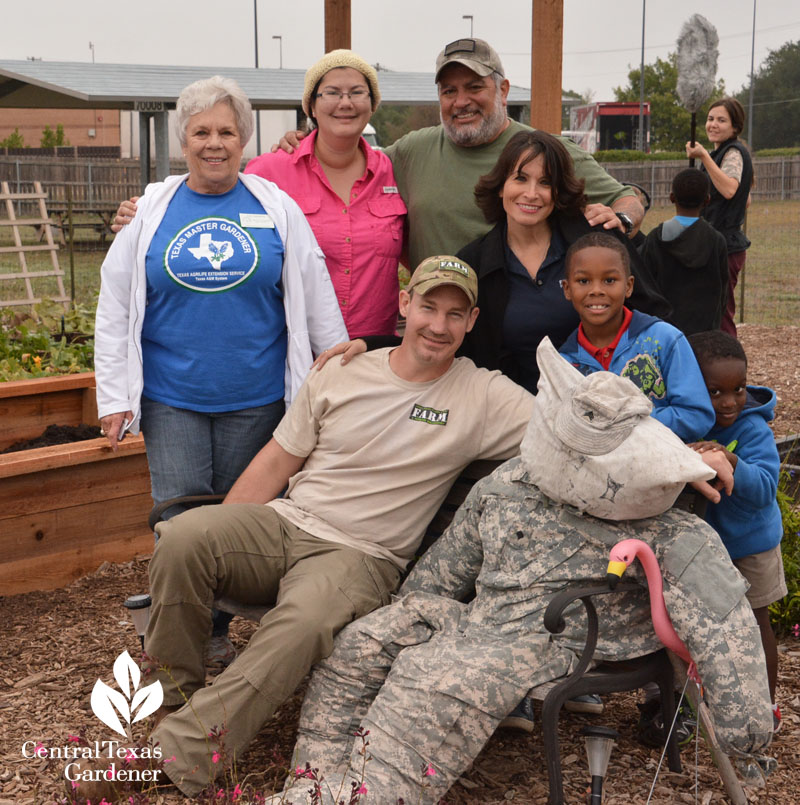 Like all four of Fort Hood Family Housing's community gardens, this one's a team effort: maintenance staff, families and the Lend Lease Community Fund.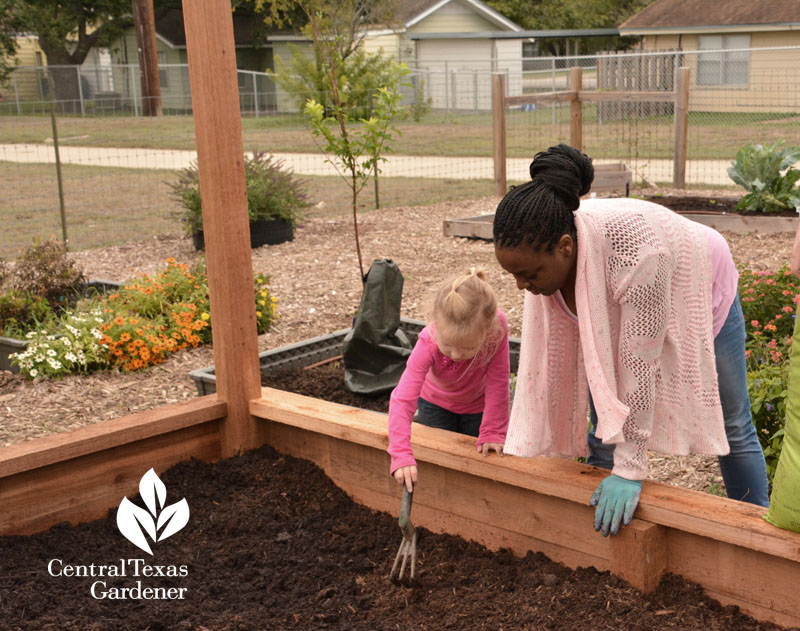 Mack Quinney, project director, Fort Hood Family Housing, notes, "It's a place for folks to come and gather, unwind a little bit, do something with their hands, get outside. It's just a community effort to get folks connected."
Local businesses contributed labor, materials, seeds, and plants.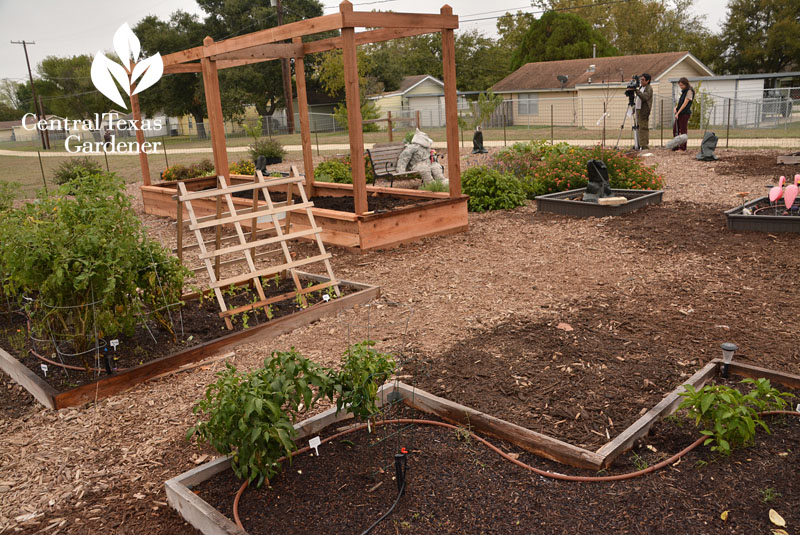 Nieomi King, Community Services Manager, Fort Hood Family Housing, is totally hands-on with the four community gardens, even hauling mulch on this chilly morning.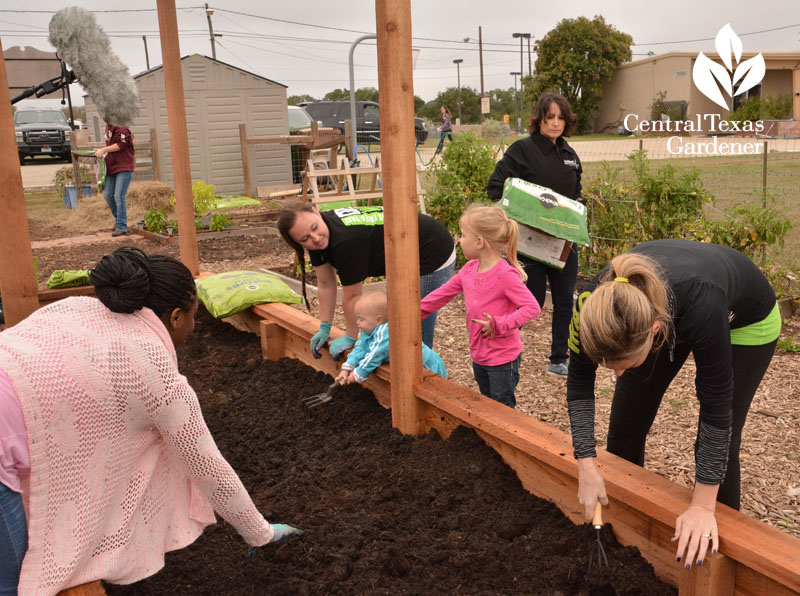 Steve and Orlando, from Farmers Assisting Returning Veterans, are based out of DeSoto, near Dallas. Orlando said, "We've lost 10 to suicide so far. That's just from our unit alone. We wanted to do something to help our brothers and sisters who have served with us. We want to give them this opportunity to work on a farm. That dirt is very healing."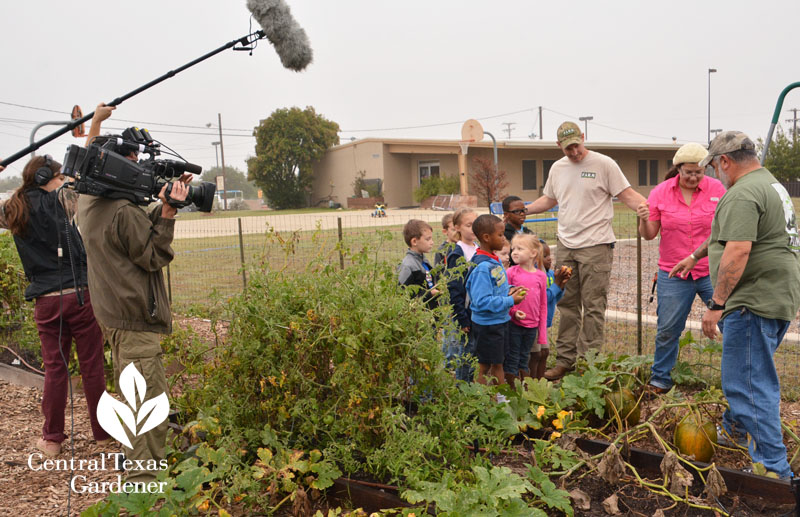 "The next mission for the veteran coming home is to grow food for our country," Steve tells us.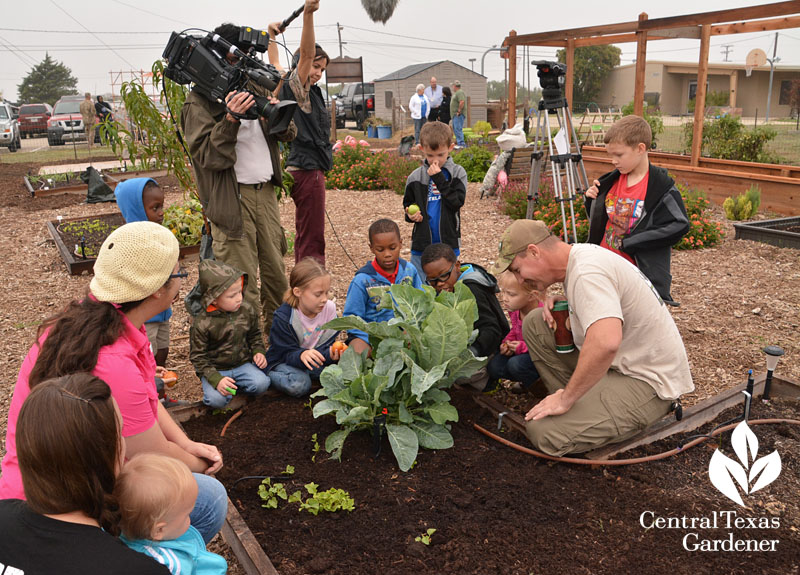 Exuberant Outreach Coordinator Christine Luciano races "her" kids into the future of healthy eating and joy in the garden.


Watch the whole story now!
Thanks for stopping by! See you next week, Linda
Comments