December 15, 2016
Plants Freezing in Their Tracks? Tips on Warm & Comfy.
Lehmusvirta Road is lovely in winter.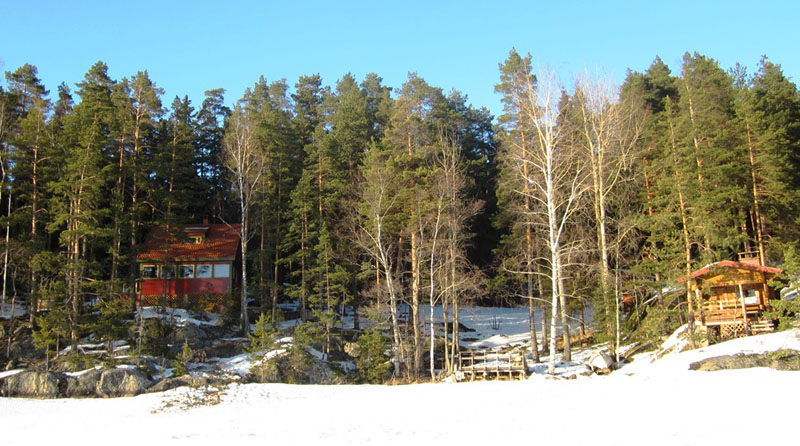 Yeah, it's got my last name, but it's in Finland, not East Austin.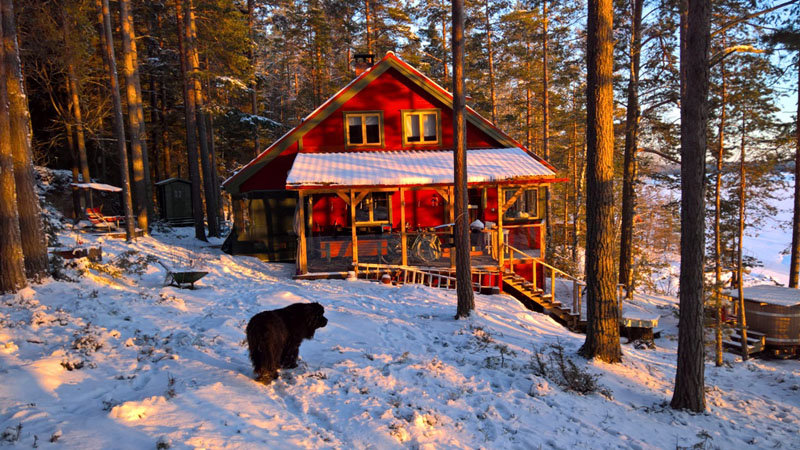 In Central Texas, we just get weirdo weather. In one brief unromantic wintry escapade, we lose tomatoes and basil. The next day: we're back to shorts and flip flops bemoaning the mush.
So, do we really need to run around and cover our plants? If you have tropicals like hibiscus, bougainvillea and Hawaiian Ti plants (Cordyline minalis), bring them inside or into a garage or greenhouse.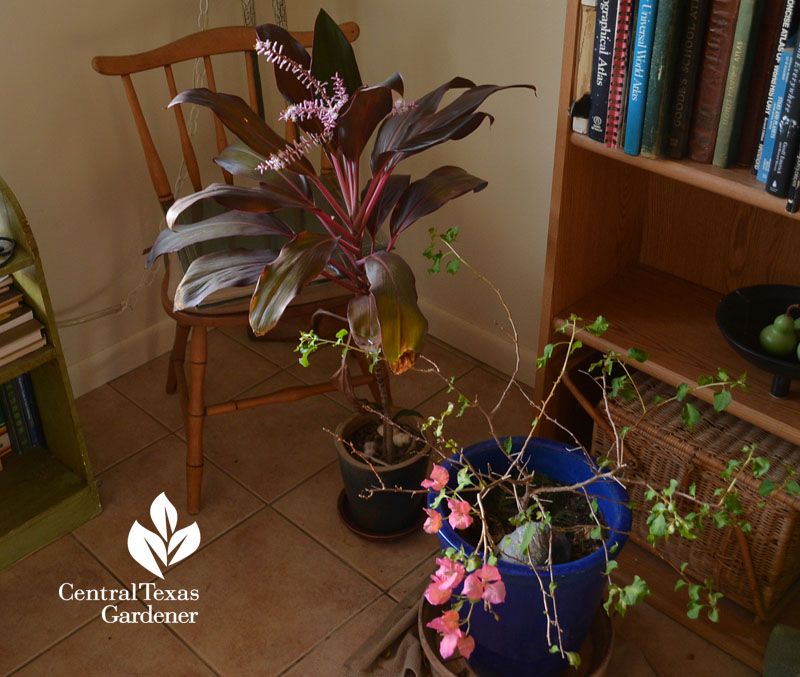 I'm not one to haul plants in and out in Texas weird weather. Who needs that kind of stress, especially the plants? Container plants, like sambac jasmine, are more susceptible to damage, so find their comfy spot and leave 'em be. Daphne explains why.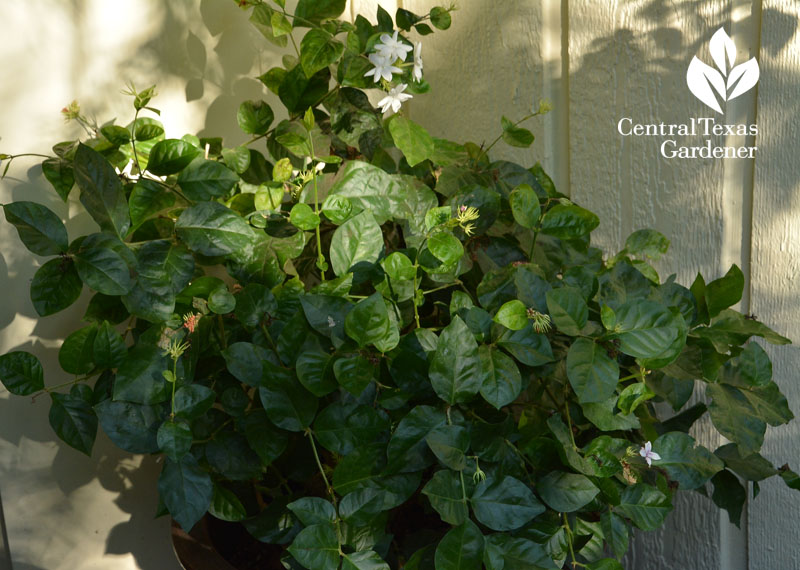 And running around covering plants in the garden is no longer on my to-do list. But, if you have a young citrus tree, it's good to protect with mulch and a tipi. I made this one several years ago with bamboo stakes and floating row cover. Now that my citrus plants are bigger, I don't bother, but they are in warm microclimates near the house.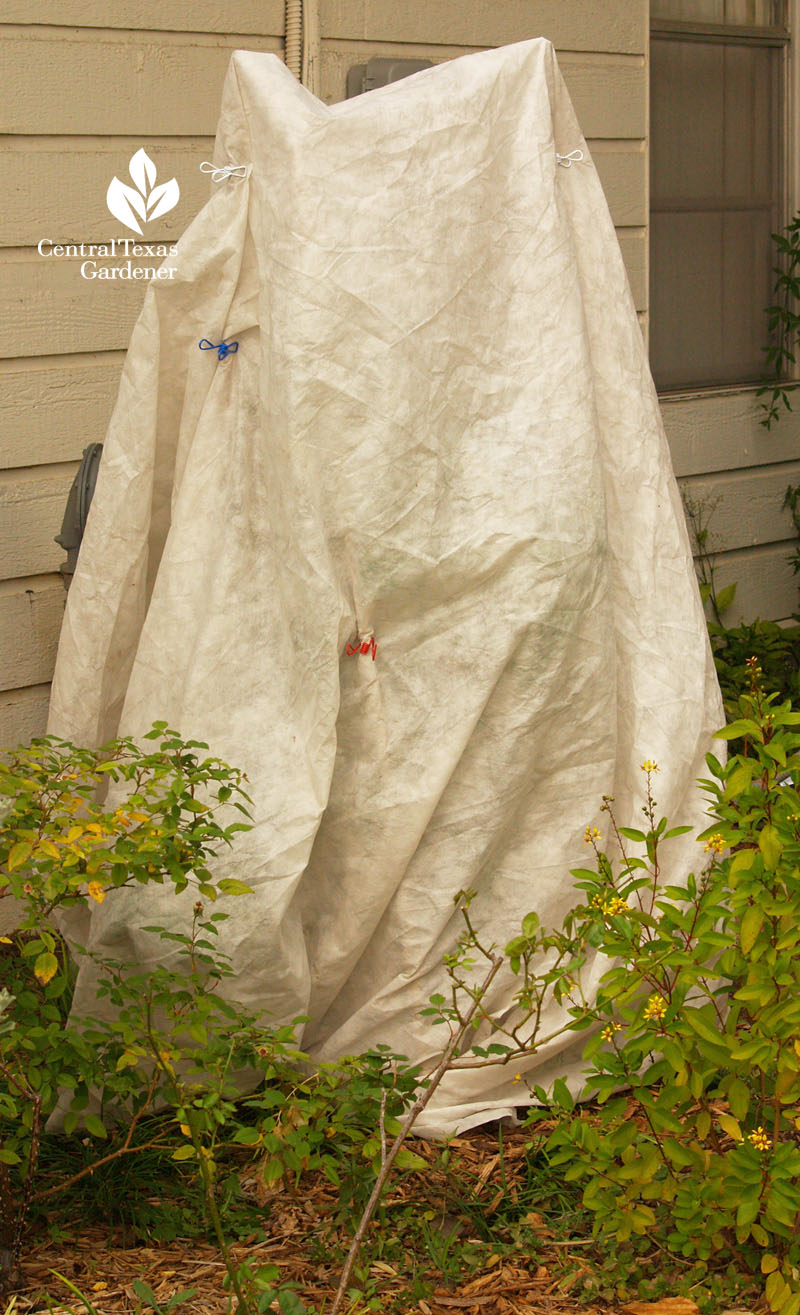 Here's CTG's list of most-hardy citrus.
'Orange Frost' and 'Arctic Frost' are two very cold-tough Satsumas.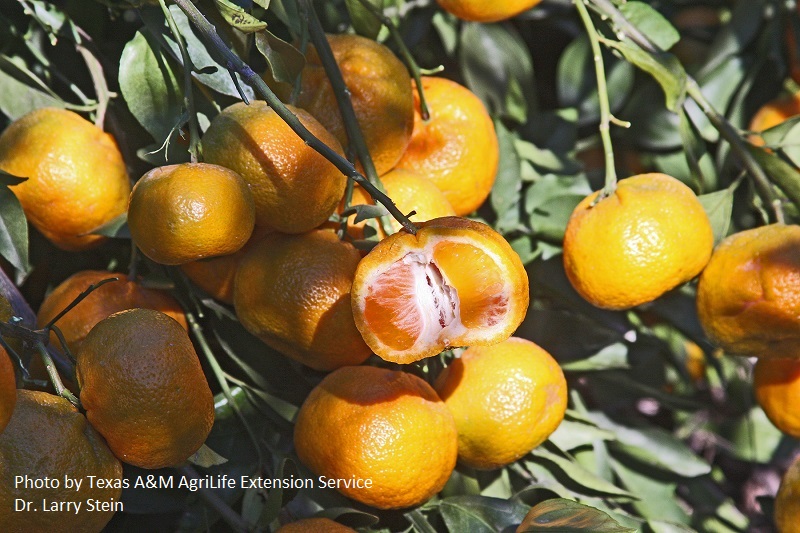 Tips for plant protection
• Mulch newly planted perennials like lantana, Esperanza and plumbago.
• If you wrap a plant, anchor it all around, including at the bottom with rocks or pegs.
• Don't use plastic ON a plant. If covering with a plastic container, remove it when the sun comes out.
• If you can't bring tender containers inside, gather together near the house and cover.
• Water plants if ground is dry, but try to avoid watering leaves.
• Roses don't need protection in Central Texas.
Get Daphne's tips on how to cover plants.

Established native and adapted plants do not need protection. If you're covering too many plants, it may be time to reevaluate your plants!
Some succulents can't handle super cold weather. My Agave celsii suffered major damage when we hit below 20° for several days, but rallied. I lost young ones that really hard year when Central Texans even lost mature Agave americanas. But that's not usual!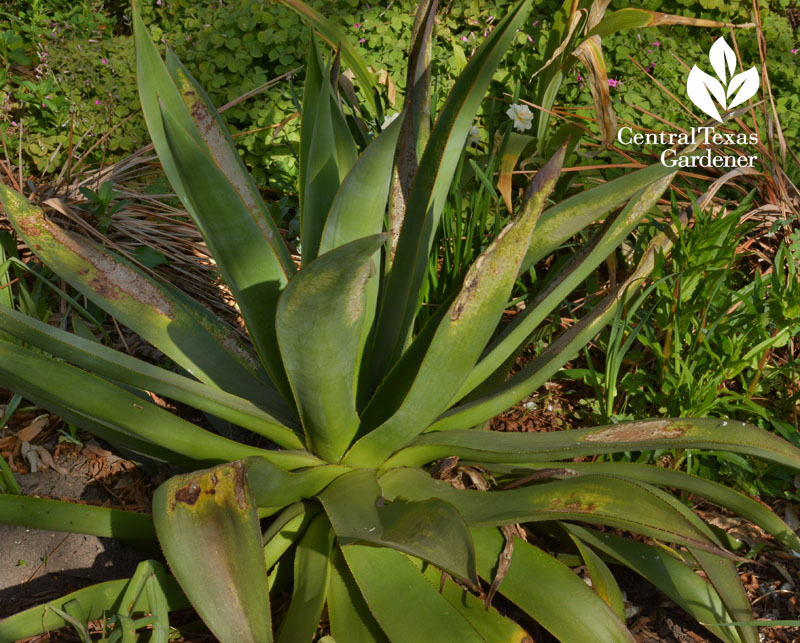 Jeff Pavlat from the Austin Cactus and Succulent Society compiled this great list of succulent cold temp ranges. Good nurseries now list cold hardiness on plants, but containers and young plants may still need protection in hard extended freezes. That is not in our forecast this winter!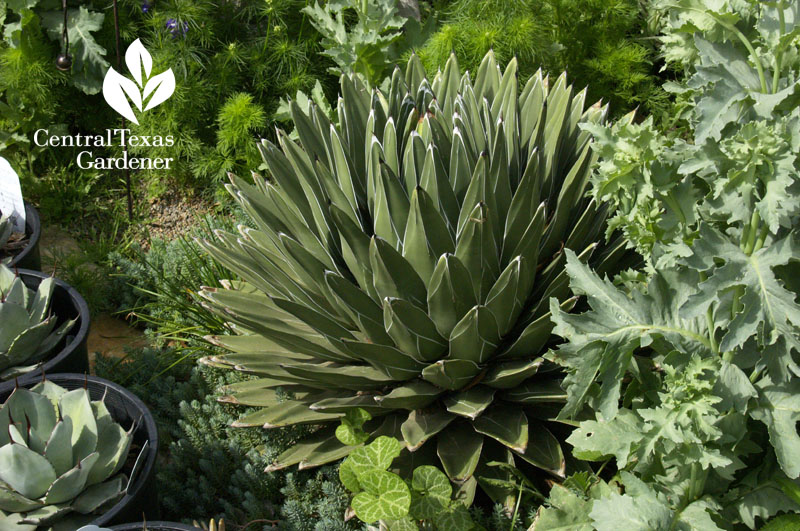 Most winter vegetable crops can handle the cold just fine without protection. In La Grange, wedding tulle fends off insects in the Bernsen's family garden.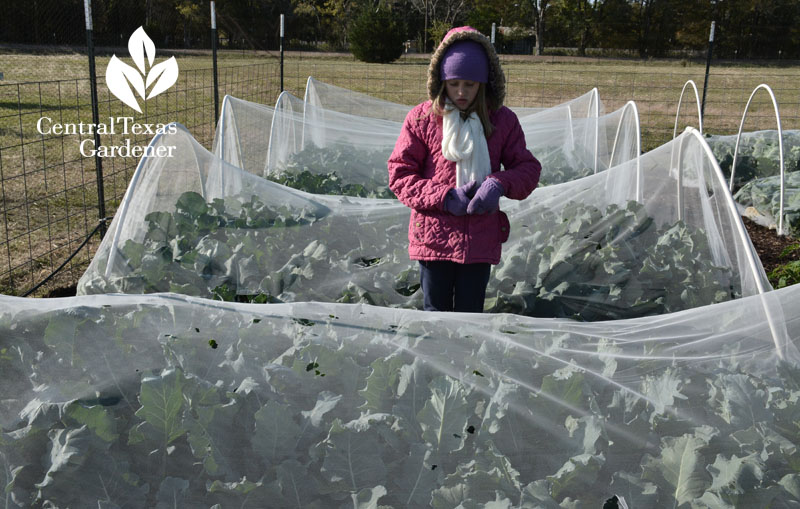 Watch now!

But since we never know what's coming, floating row cover keeps things cozy for lettuce and other crops that can get nipped in extended freeze.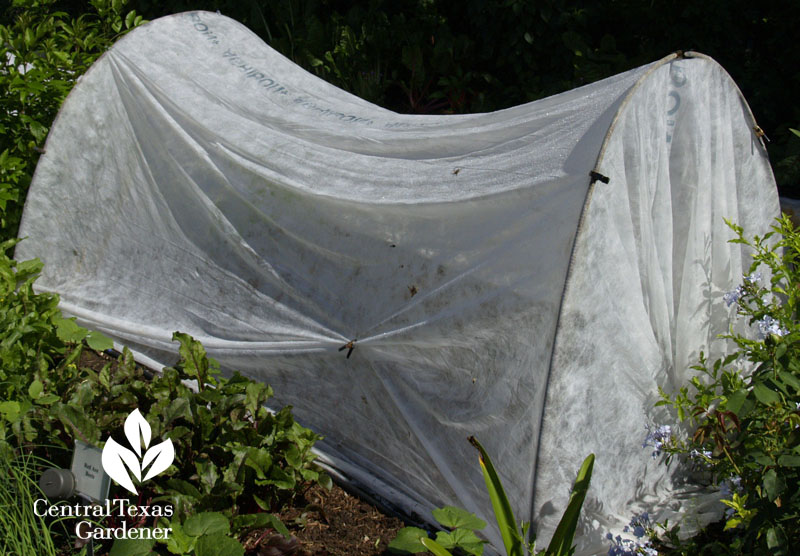 Get John Dromgoole's tips for installing row cover.

Jay Carpenter protects his wicking beds with plastic over his Quonset hut frames.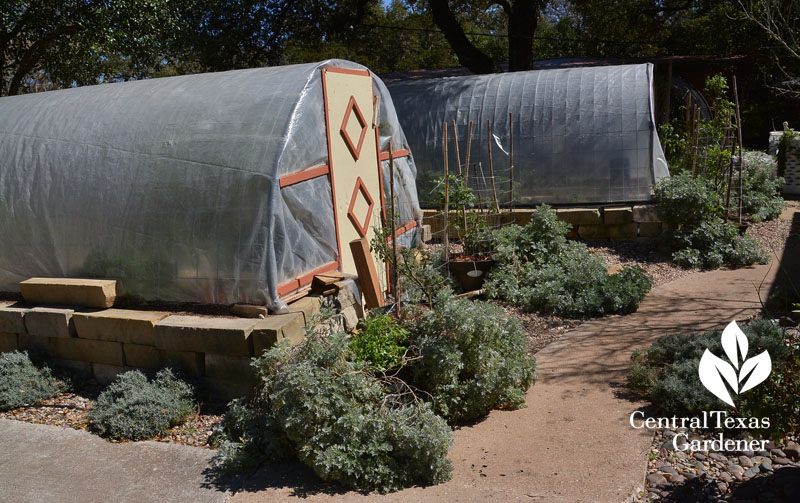 Our biggest challenge in Central Texas: what to wear tomorrow?
Thanks for stopping by! Linda
Comments