November 16, 2017
Formerly Homeless Grow Community at Genesis Gardens
When we are settled and cultivating, it moves us into this place of caring for it, and that's the ultimate circle of life: Alan Graham, founder and CEO of Mobile Loaves and Fishes.


Our featured tour this week takes us to the Mobile Loaves and Fishes' Genesis Gardens at Community First! Village. But first, a few shots from our taping last week at the EmilyAnn Theatre & Gardens, where people come together to nurture each other and wildlife.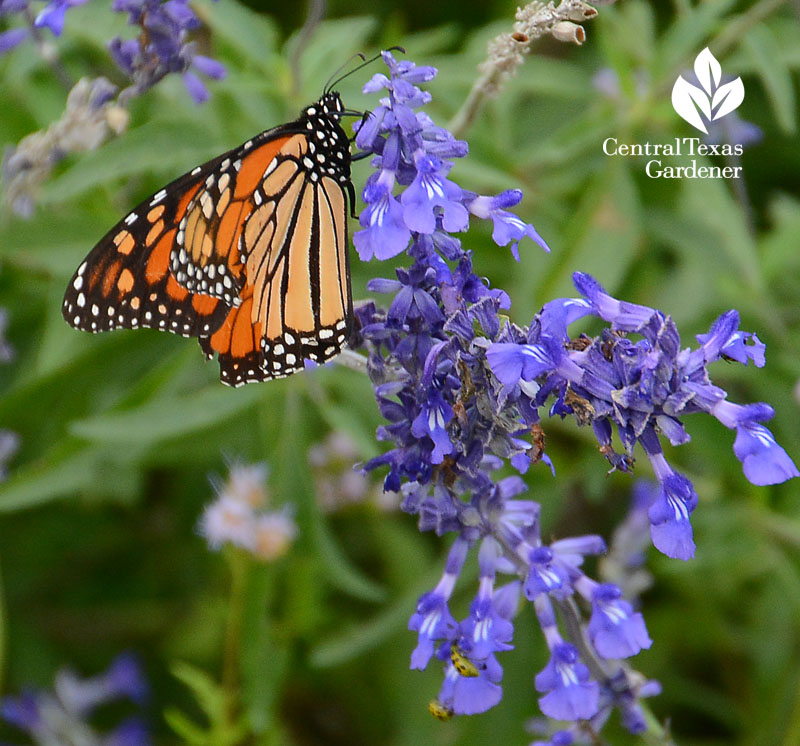 Director Ed Fuentes, grip Mark Morrow and I fell under the spell of serenity as we traveled the trails, gear in tow, to document this magical community gathering space of gardens, natural habitat, and performance arenas.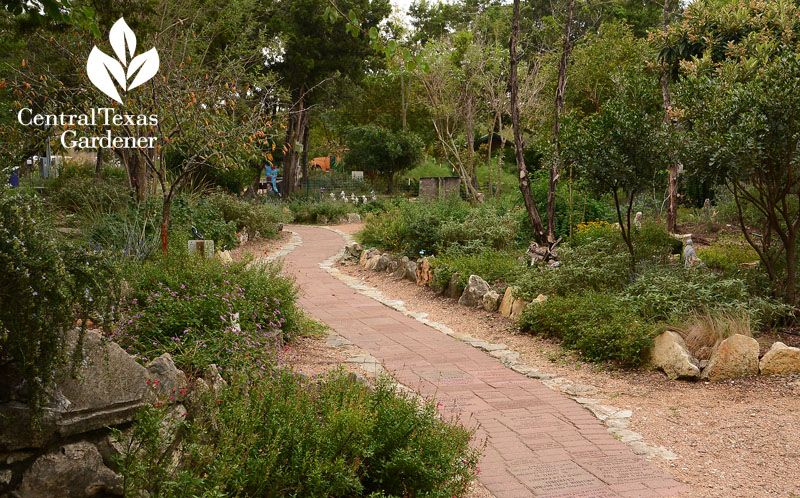 Energetic volunteers were as busy as butterflies prepping for the glorious Trail of Lights, open from November 25 – December 28.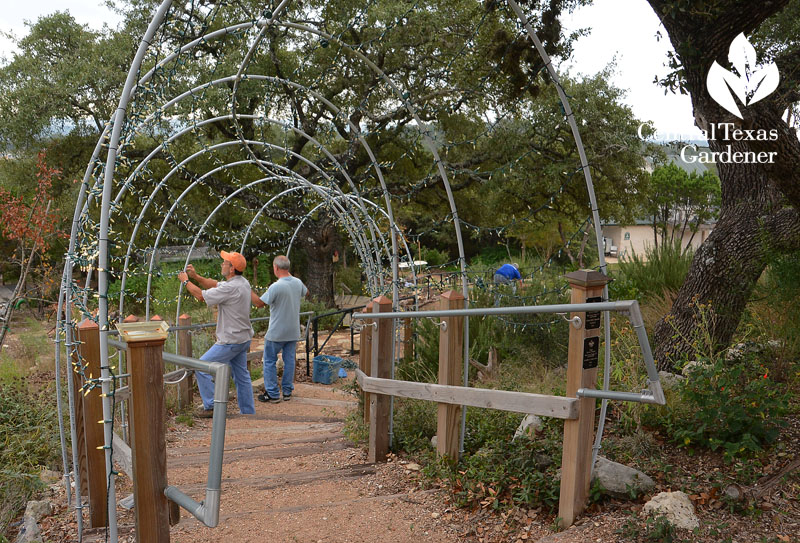 Butterflies, bees, and other pollinators have been all over acorns oozing sap on Keith Day's live oak trees. What is going on?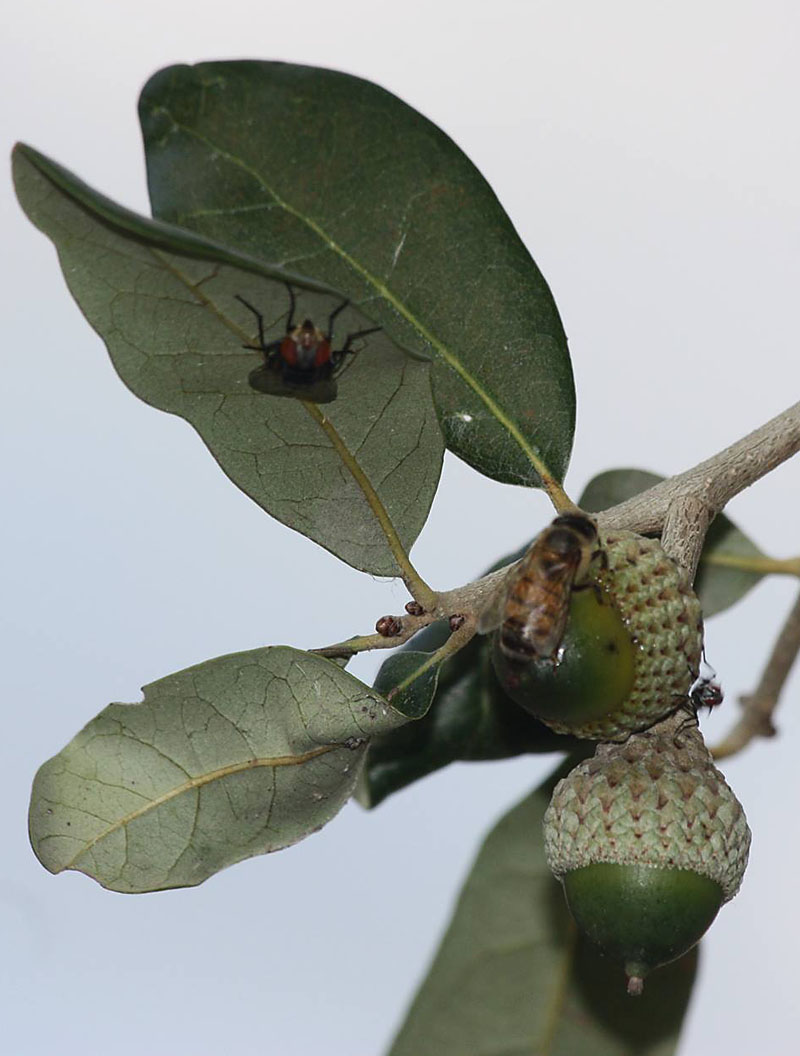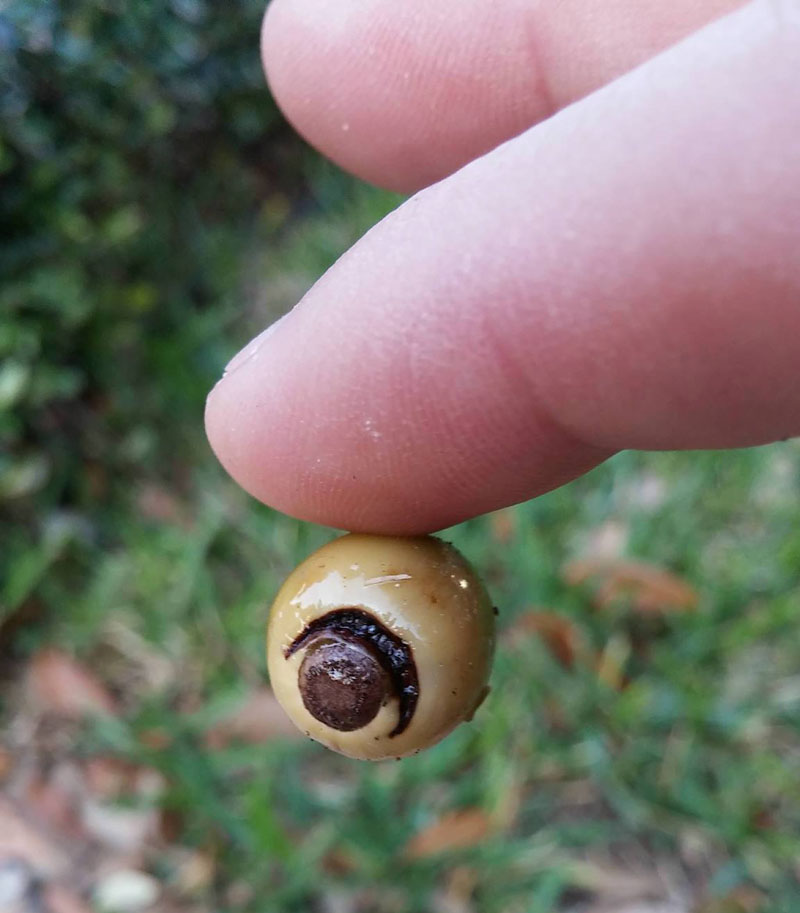 Daphne explains that sap from trunk and branches usually mean bacterial infections, which is not a good sign. But, if the oozing is limited to the acorns, it represents no long-term problem and requires no treatment. Find out more.
It's been a bumper year for fall bulbs like Oxblood lily. Can we divide the bulbs now?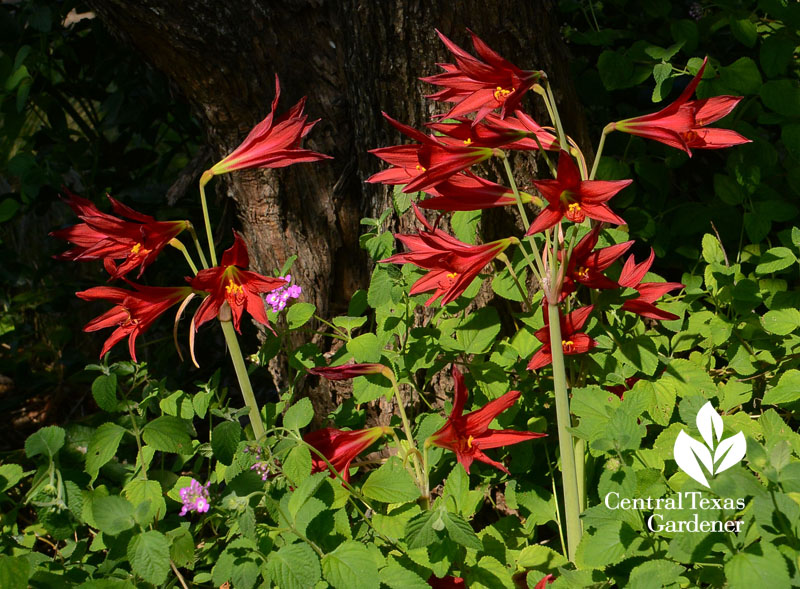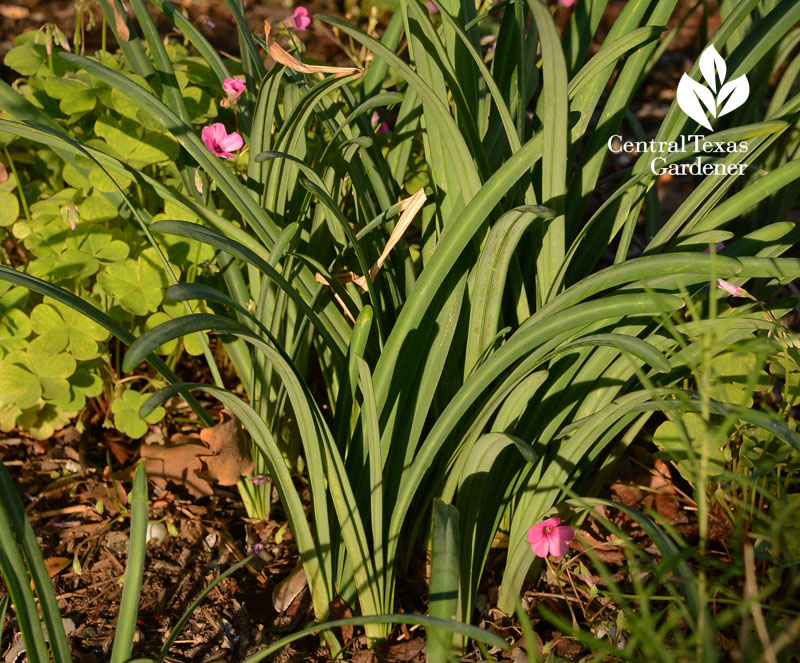 Yes, it certainly is easier to divide when you can see where they are! And although we can wait until the foliage is yellowed in dormancy, you can do it now. The main thing is to divide bulbs (when possible) opposite their blooming season. Daphne explains more.
An edible we can divide is leek.


In fact, if you buy a pot of clusters, it's best to divide for better growth. Trisha Shirey and Amanda Alvarez demonstrate how to divide, plant, and harvest.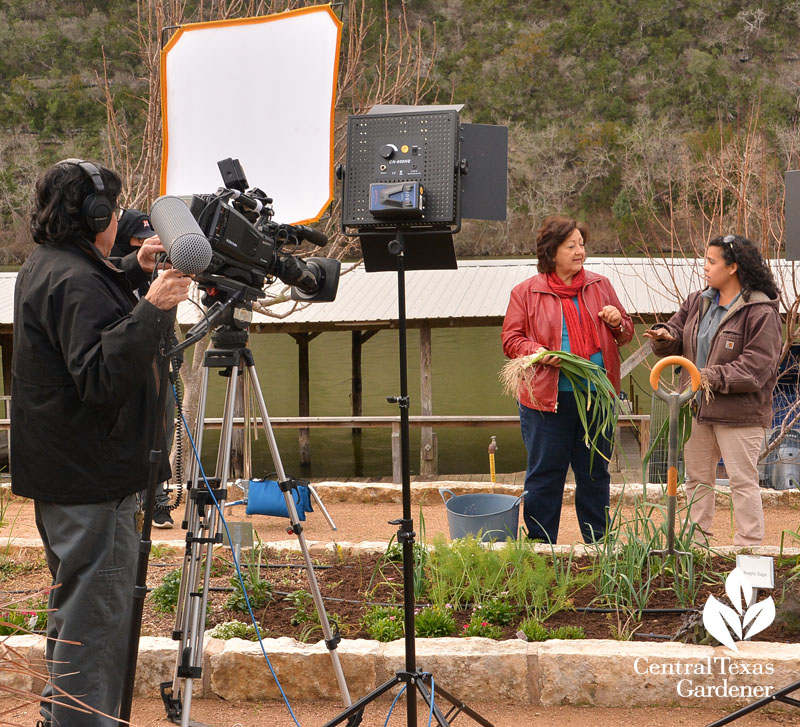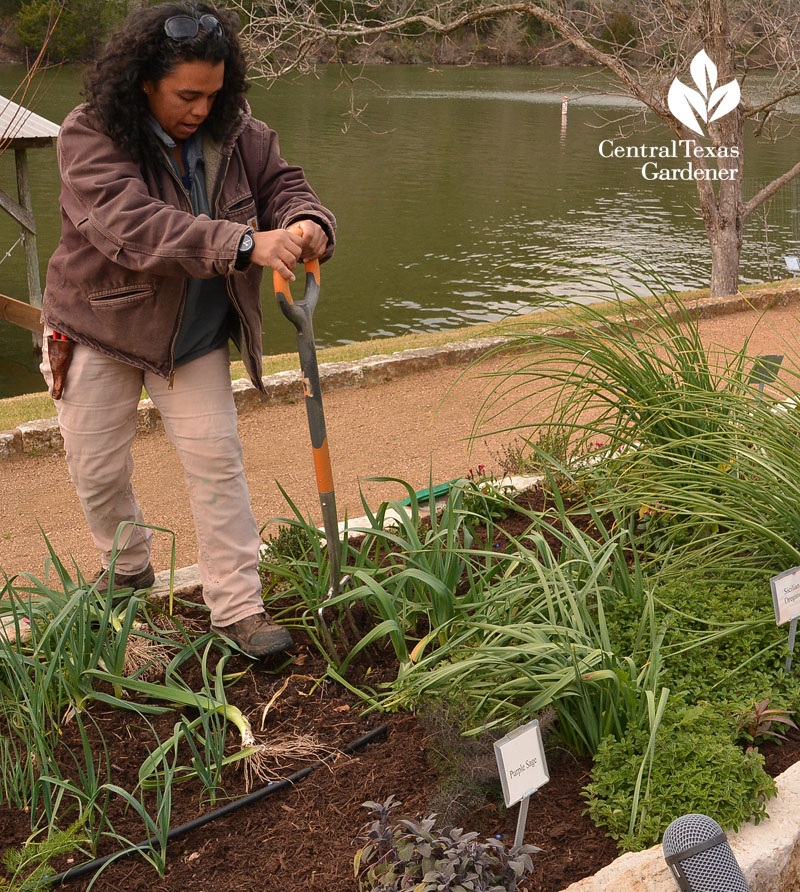 Herbs can build the immune system or contribute antiviral and antibiotic therapy. But did you know that you shouldn't take Echinacea if you're allergic to ragweed?
Tiodoso Bustillo, Acupuncturist & Herbalist/Integrative Medicine from Baylor Scott & White, explores a few common and Asian herbs, when and how to take them, and when to avoid.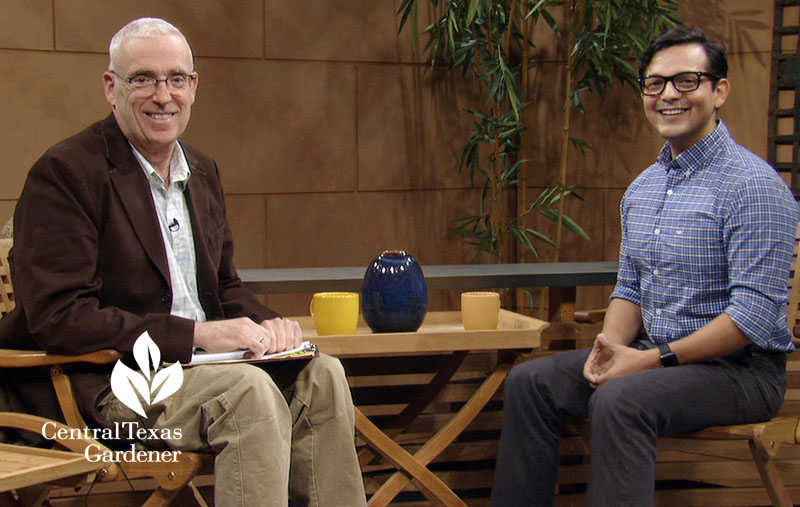 Although Japanese honeysuckle is invasive for us to grow, its flowers, leaves and branches contain antiviral and antibacterial properties.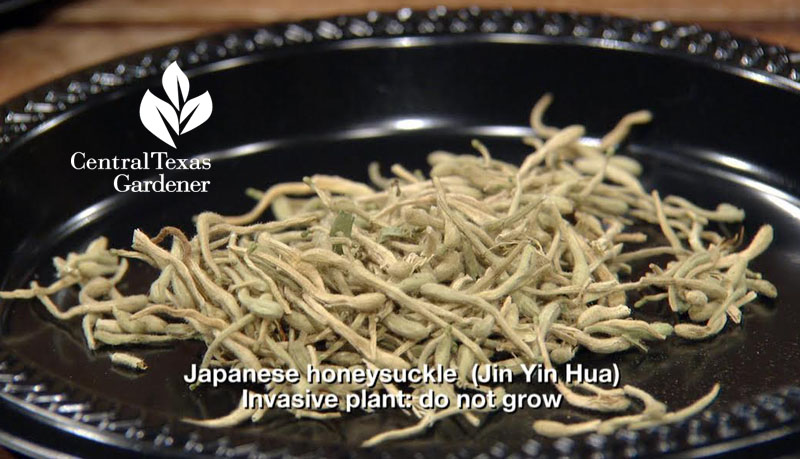 Tio advises to always work with your care provider for the safest, best options. Watch now!
On tour: Genesis Gardens at Community First! Village, a Mobile Loaves and Fishes' planned community for the formerly homeless, is rooted in Alan Graham's mission to nourish.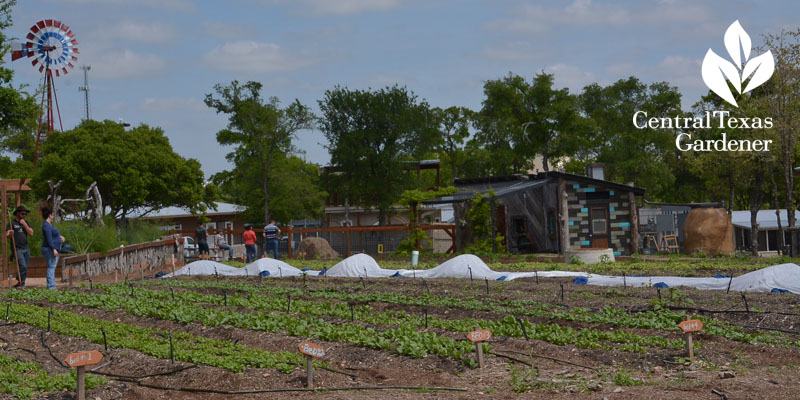 One of the most sincere, spiritual, and joyful people I've ever met, Alan's "Just Say Yes" philosophy will stick with me, always.


In 1998, when he started Mobile Loaves and Fishes, Alan discovered that the single greatest cause to homelessness is a profound loss of family.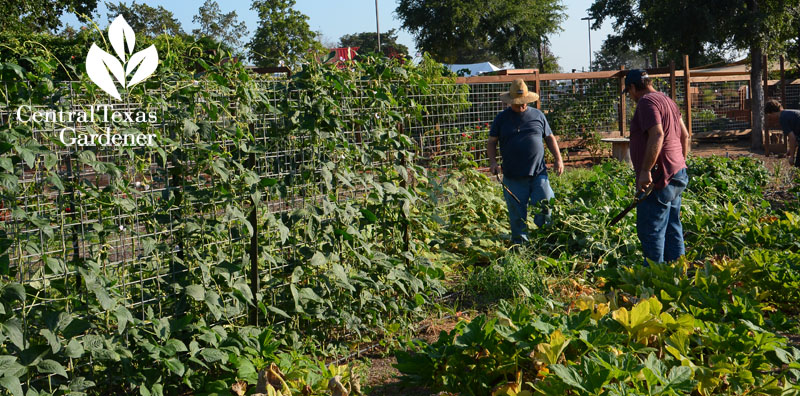 To give the chronically homeless and disabled familial roots, he created Community First! Village, thanks to generous community partners and volunteers.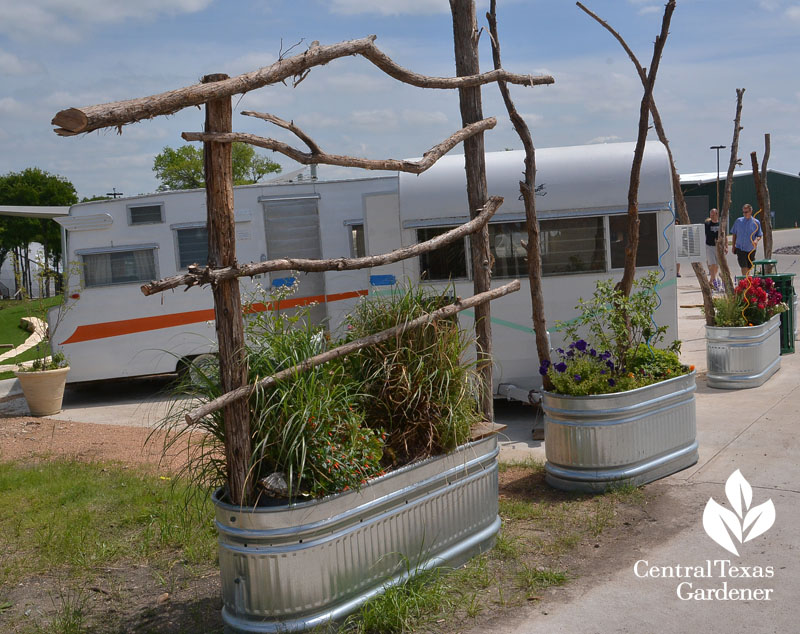 Together, they turned a former dumping ground into charming tiny homes and gathering spaces surrounded by gardens.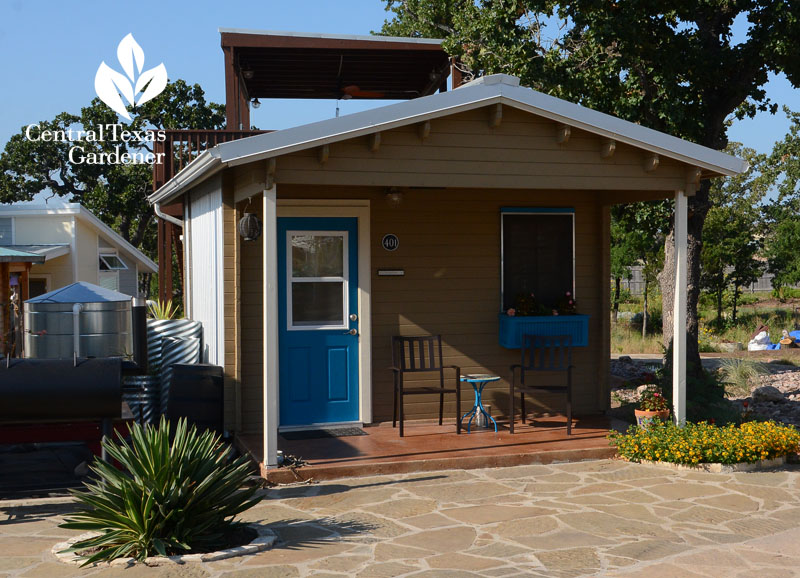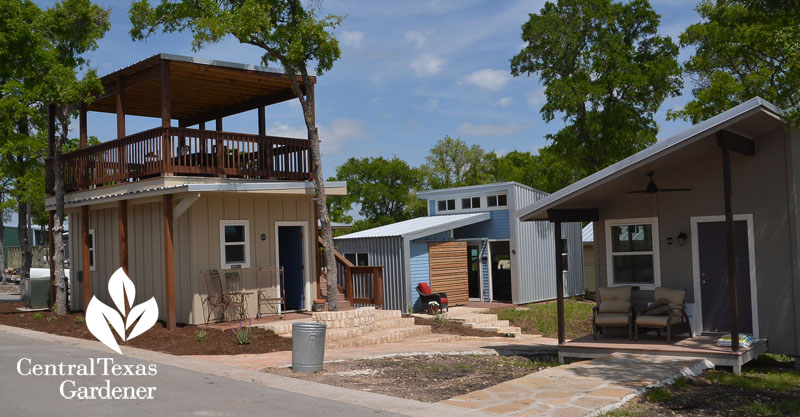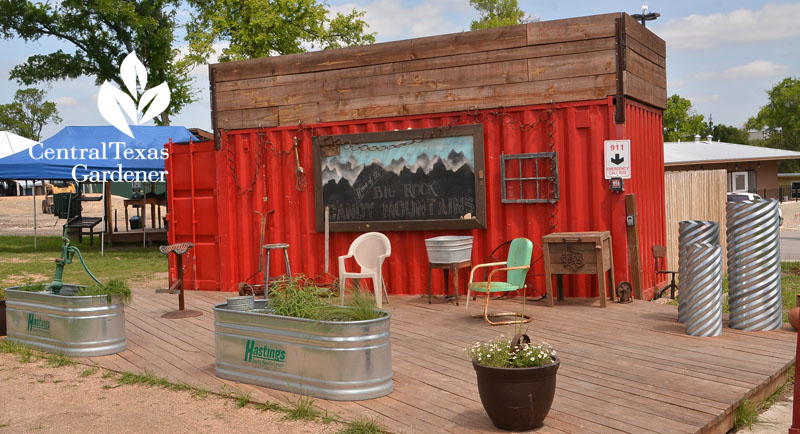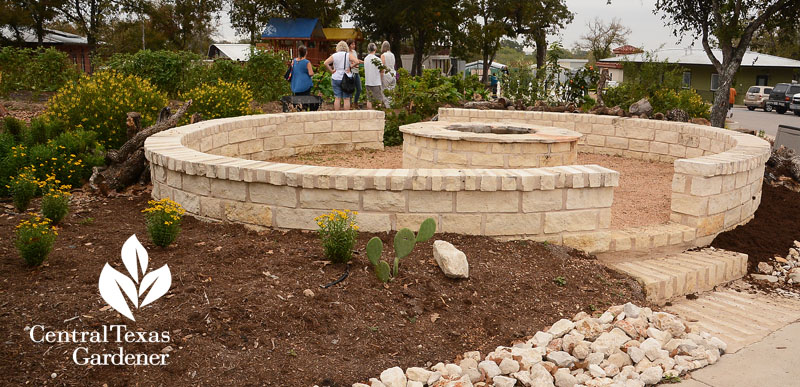 Alan envisioned a food forest where residents, after years of living on fast food, could restore health through fresh, organic food.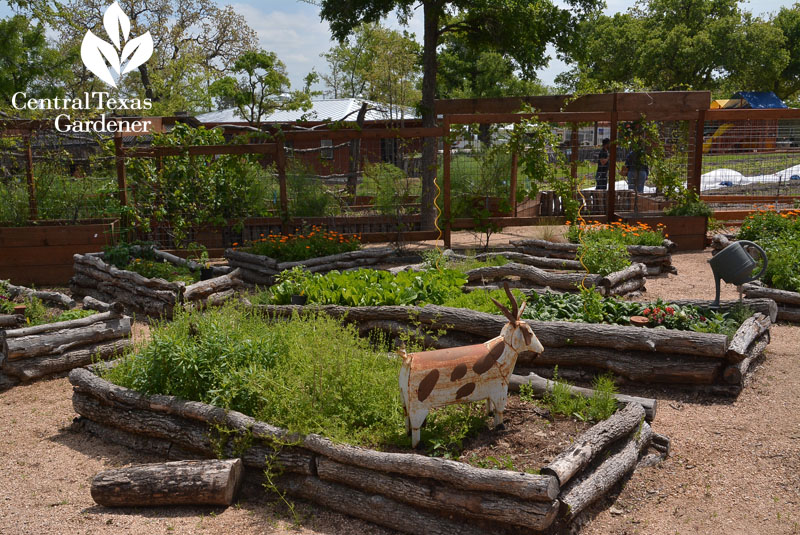 Genesis Gardens' staff director Heidi Sloan tends gardens, organizes volunteers, and launches ambitious new projects, from a geodome greenhouse for citrus to a goat herd for cheese and milk.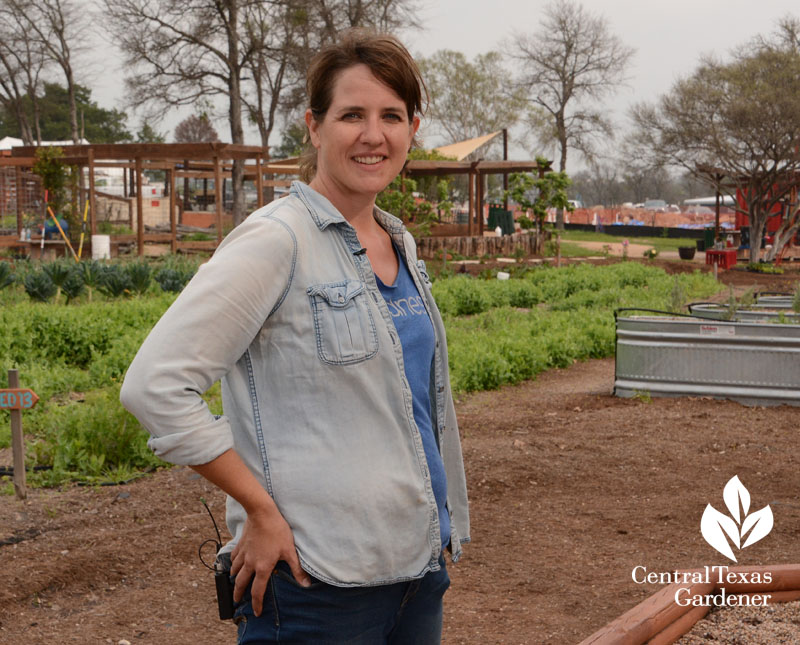 Staff Assistant Farmer Jim Dauster joins her in teaching, from seed germination to harvest.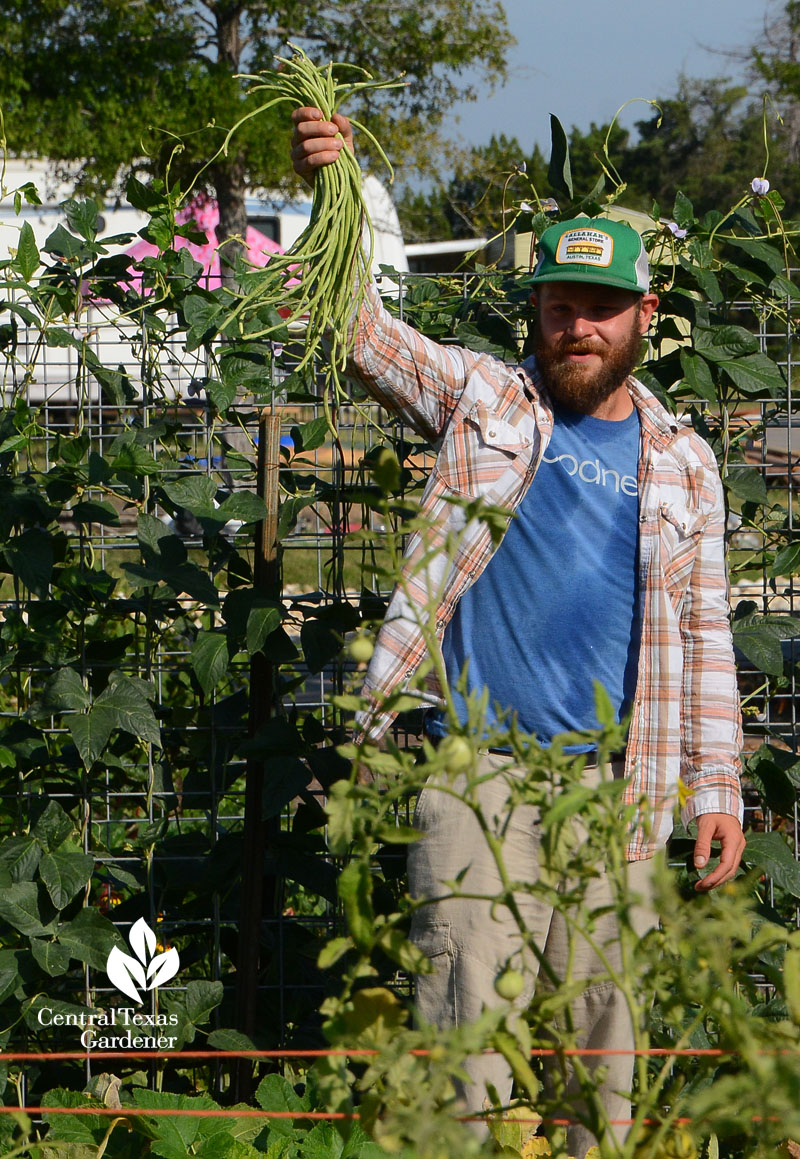 They rely on volunteers and Community First! Village resident contractors to tend the expansive gardens, nourished by compost and love.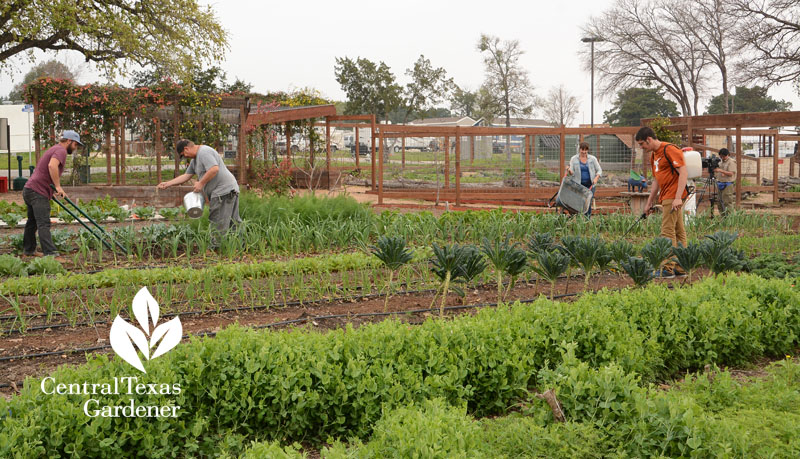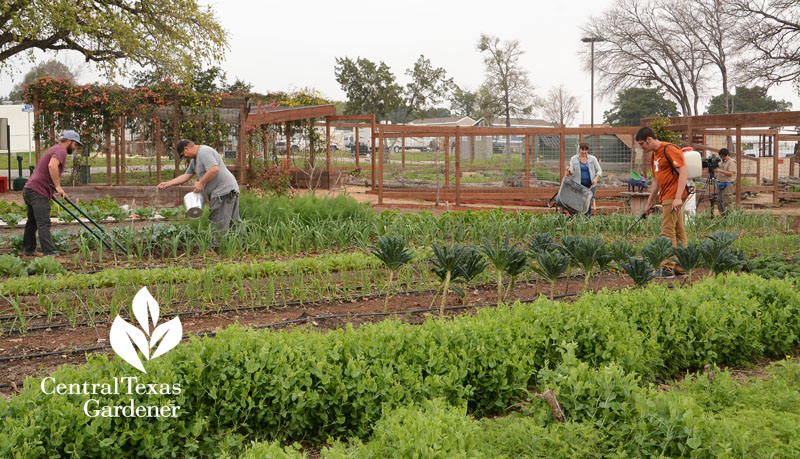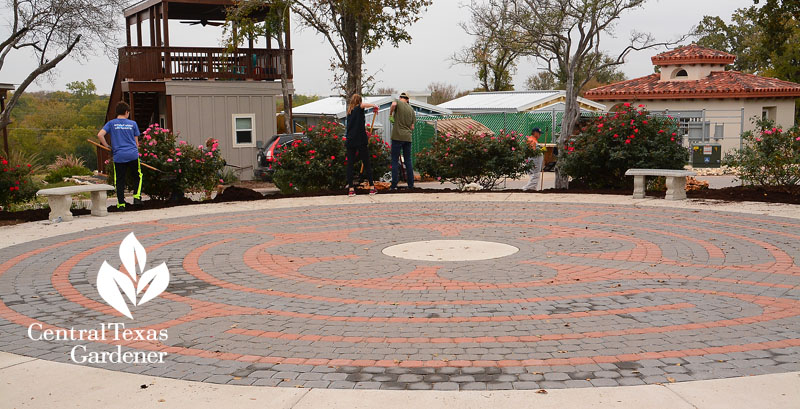 Residents (friends) earn money to pay for their housing in jobs that suit them. Anthony is the chicken whisperer, here taking a break from teaching students how to care for chickens.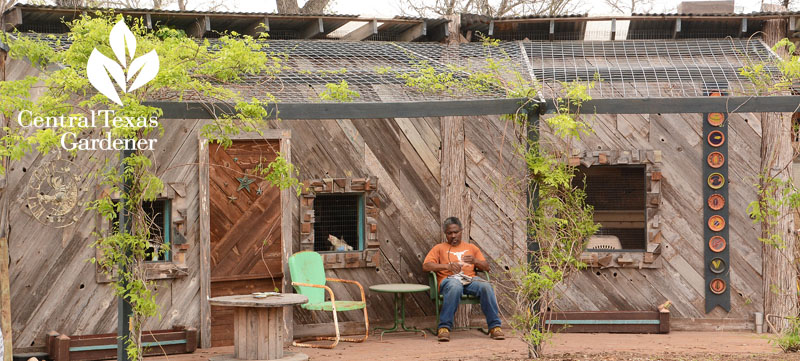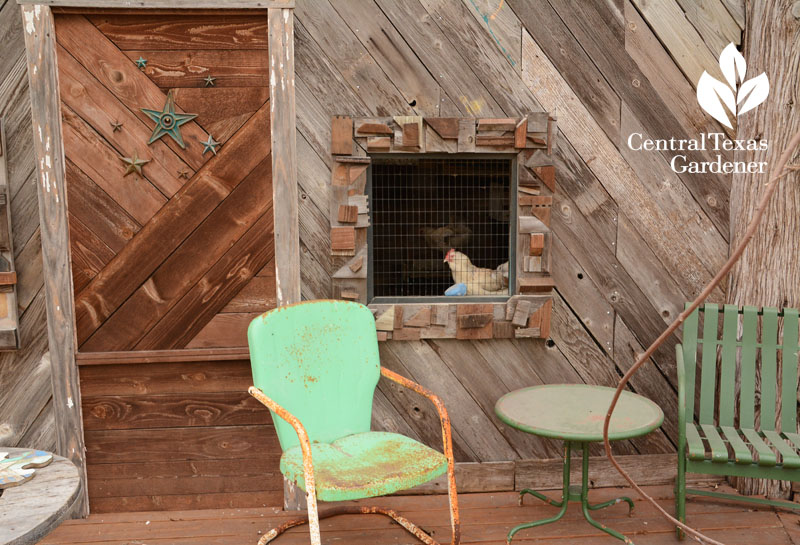 Gary Floyd works in the gardens and tends the tools, experience he picked up as child working in his grandmother's garden.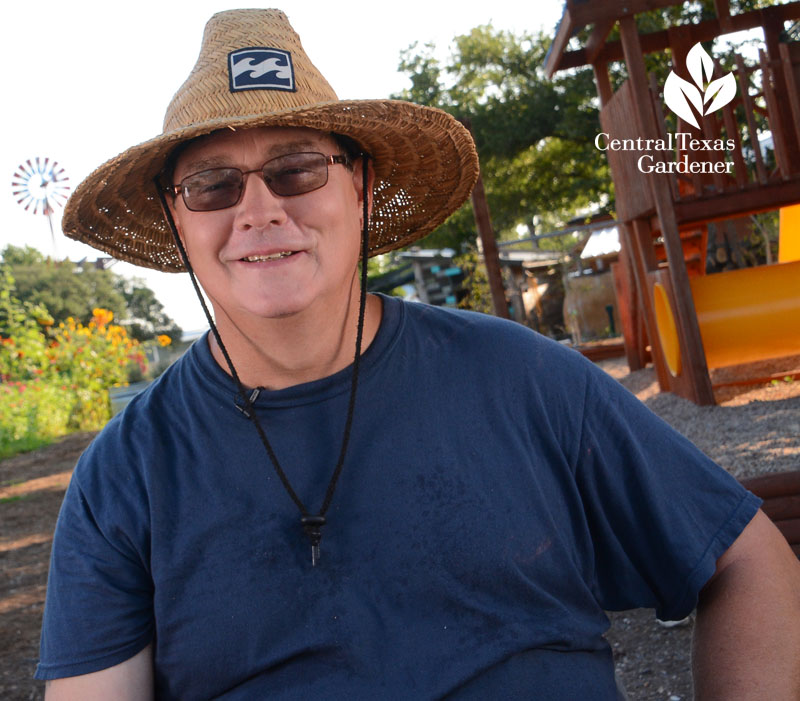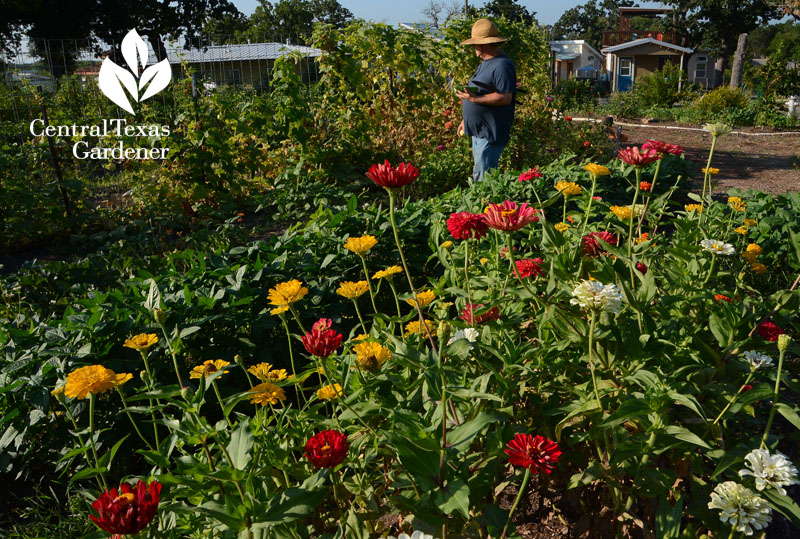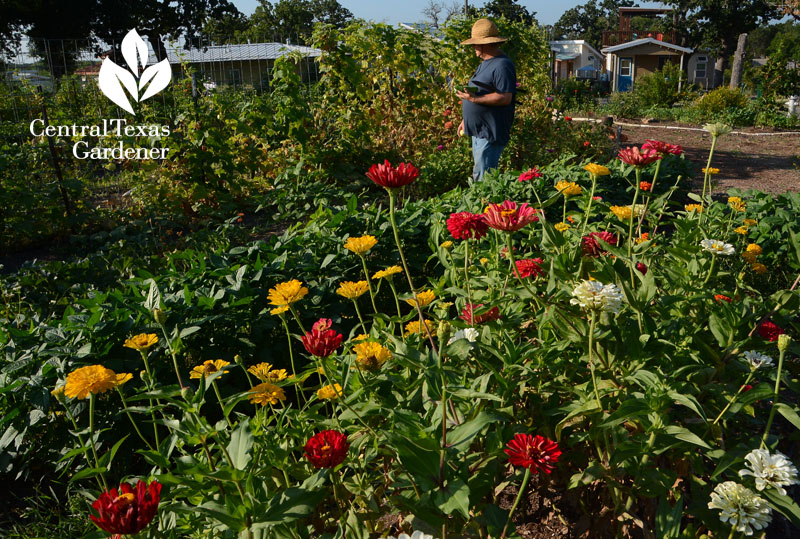 First-time gardener Ellis Johnston discovered a love of tending fruit trees. After taking classes for 6 weeks, he was put in charge of the extensive orchards, where he masters his skills daily.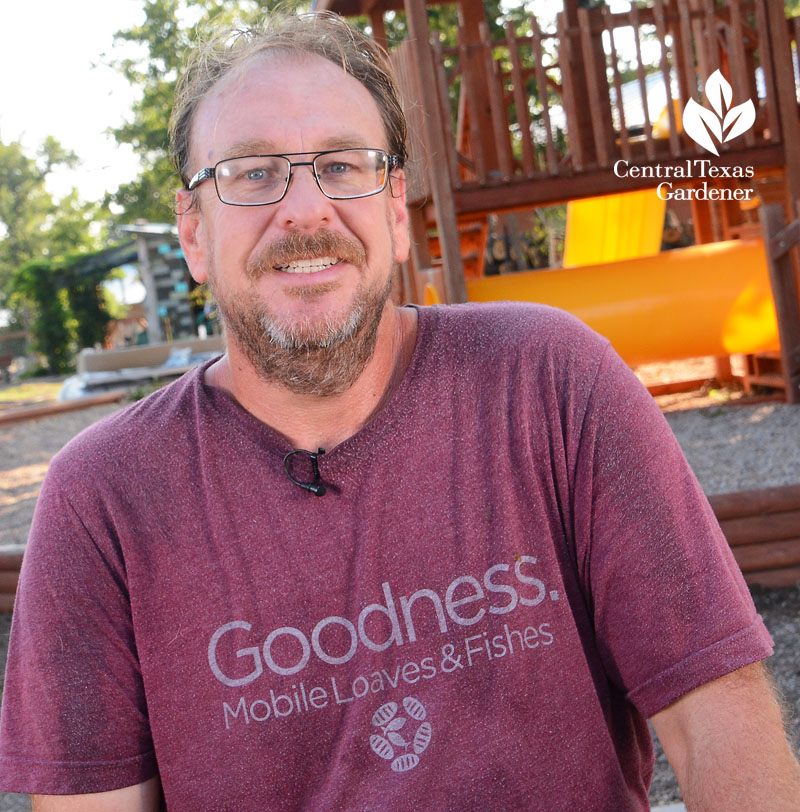 From flowers to food, residents fill their shopping bags—for free—at the weekly farmers' market.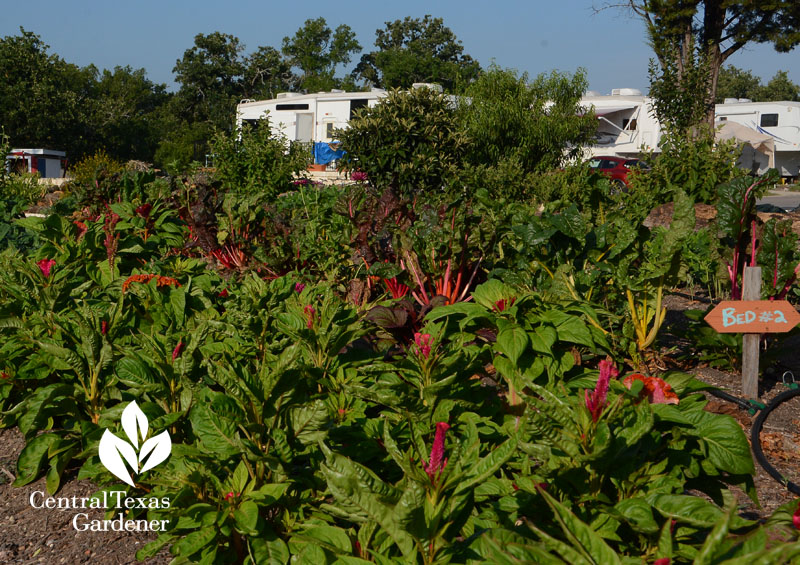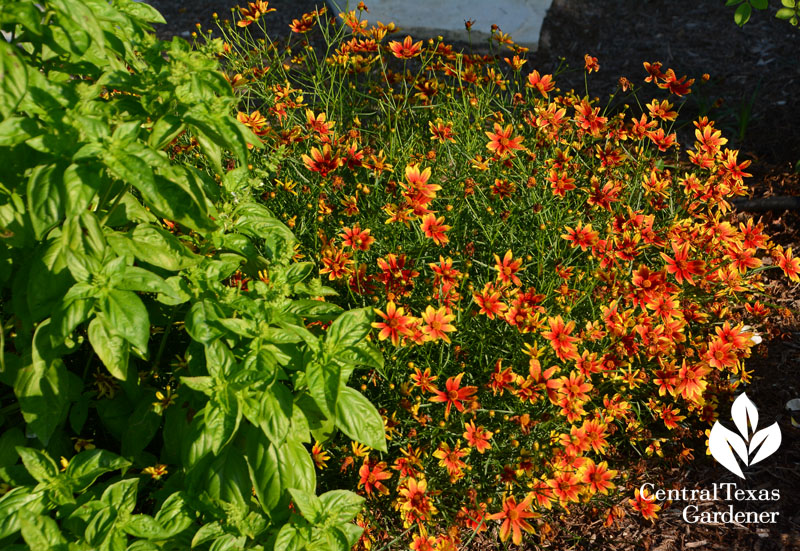 Stewardship is part of the daily vocabulary, including resourceful techniques. Cleared trees become braces for raised beds and trellises.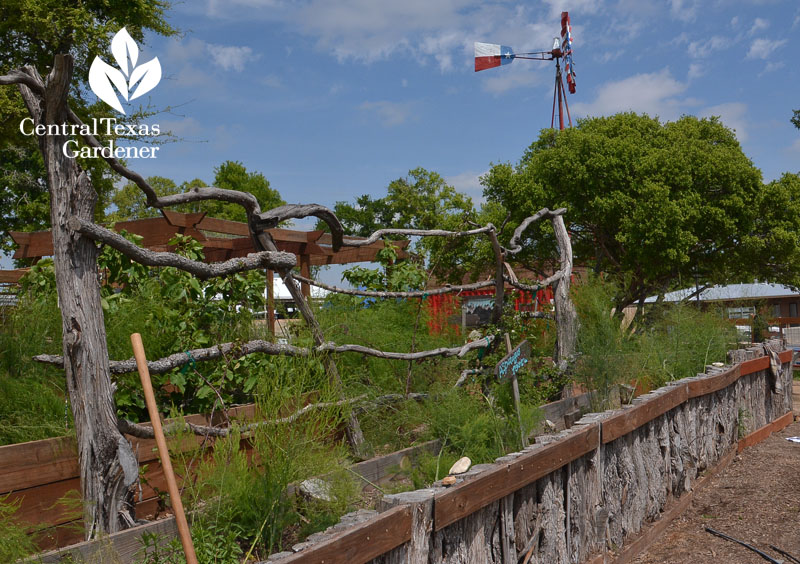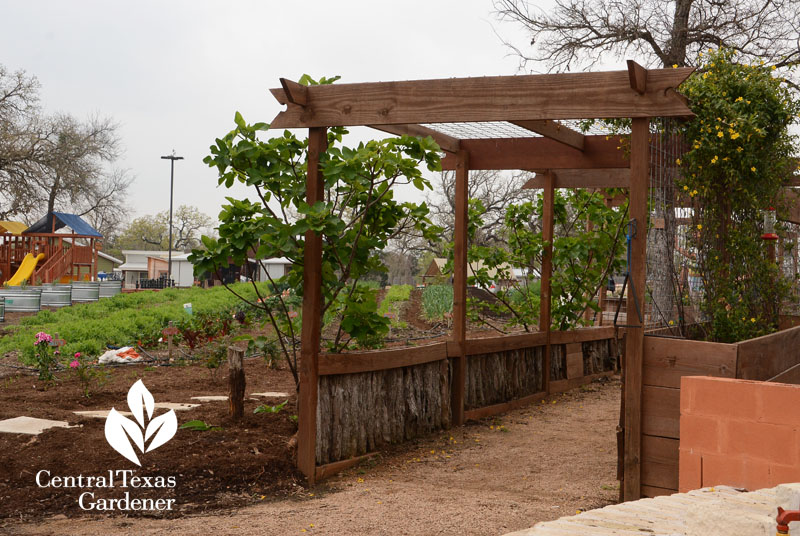 Recycled wood, painted and installed by volunteers, charms up the brooder house door.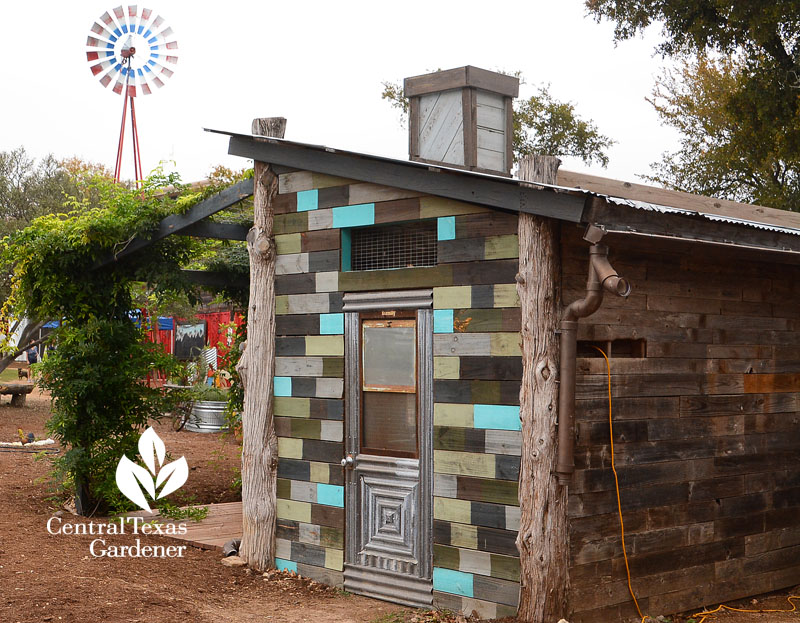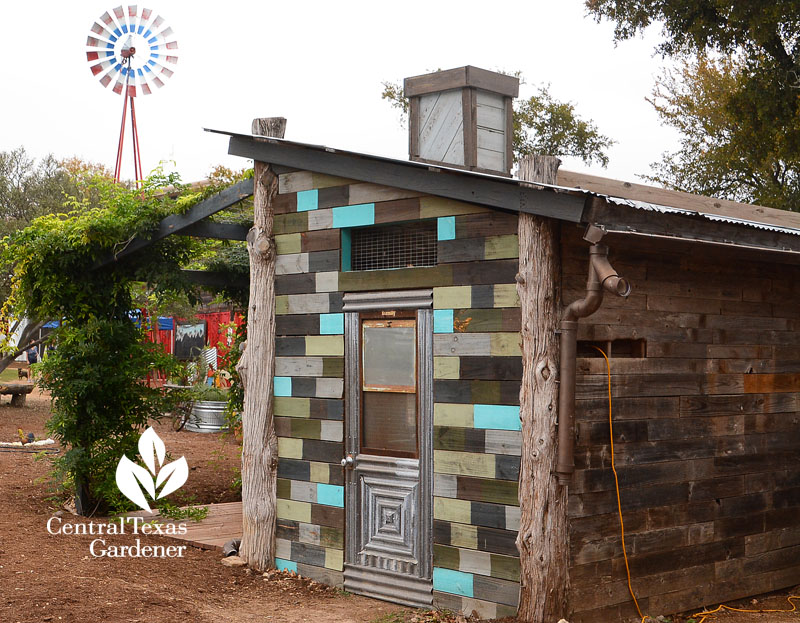 Ellis invites us to come out to stay for a night or two: "It's beautiful, quiet, peaceful, and you'd be amazed what you see out here." Guest lodging includes options from air-conditioned campers and tiny houses to camp-style tipis. Find out how.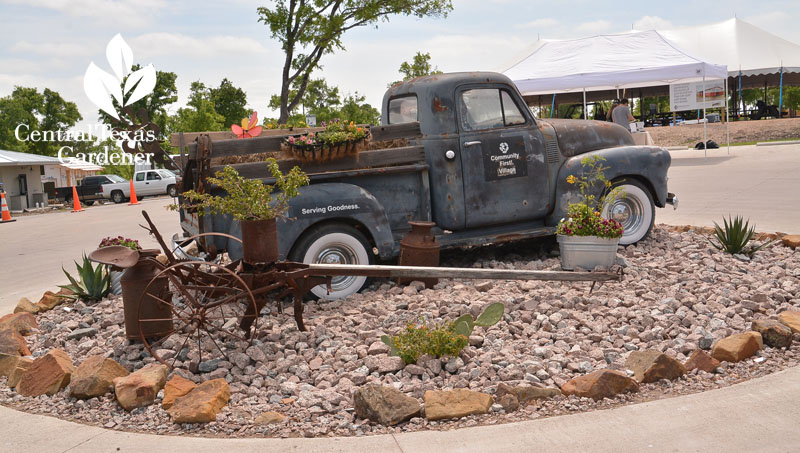 Watch now for the whole story!
Thanks for stopping by! See you next week, Linda
Comments