January 17, 2019
Artistic, Sustainable Design + Mountain Cedar Love
We've got some eager plants out there! Thanks to this warm winter, Fuschia sage (Salvia buchanaii) at Zilker Botanical Garden feeds all the pollinators I saw zooming around.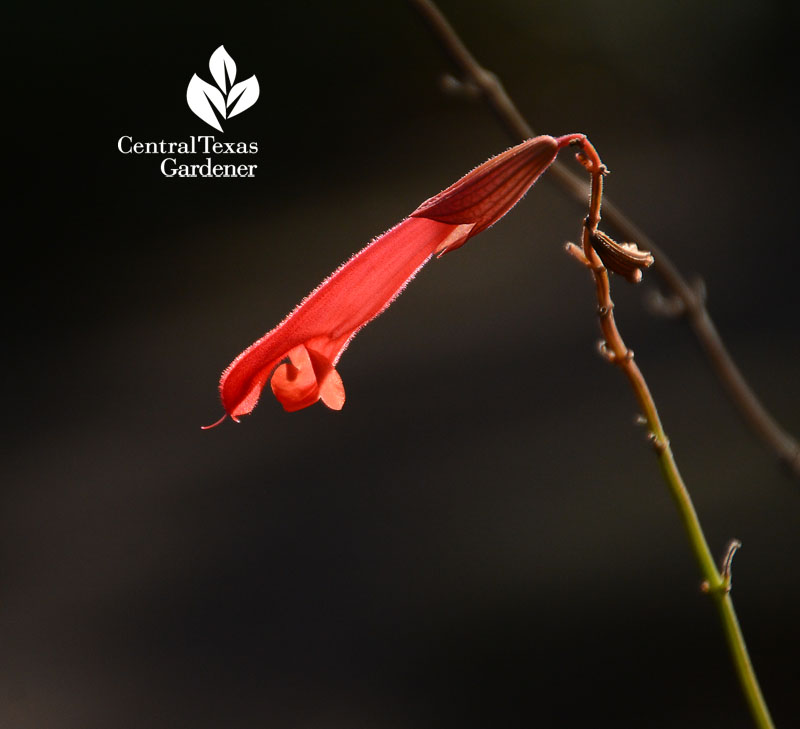 Many plants haven't frozen back, but you know we've got to prune them in the next six weeks for top performance and beauty this spring. I do wait until March to clip back shrimp plant (Justicia brandegeana).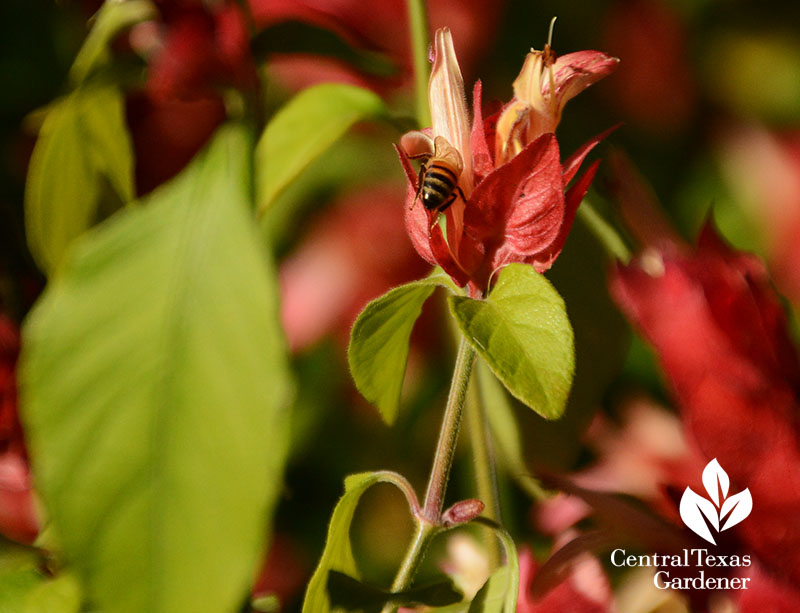 This weekend I'll start with browned ones now that seed heads are gone: goldenrod and zexmenia (Wedelia acapulcensis var. hispida). I'll also take turk's cap to the ground and shape Salvia greggiis.
What makes it tricky for other plants are these outrageous weather swings—from the 70s this Friday to another Arctic blast over the weekend. At least it hasn't been soggy wet, which can mean curtains for succulents. Daphne explains why inconsistent weather can be troublesome.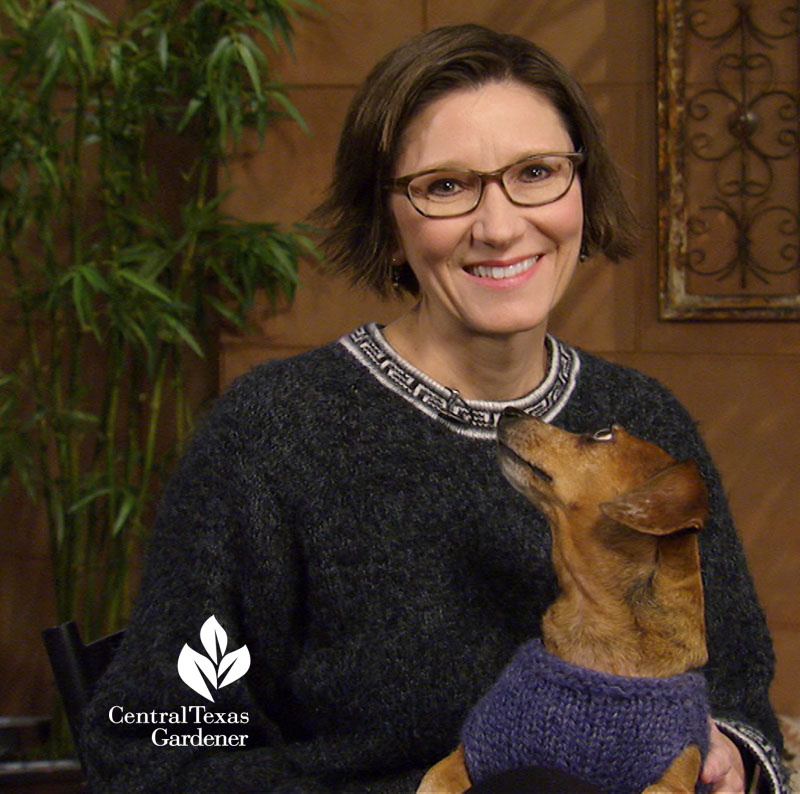 Achoo! Do mountain cedars make you see red?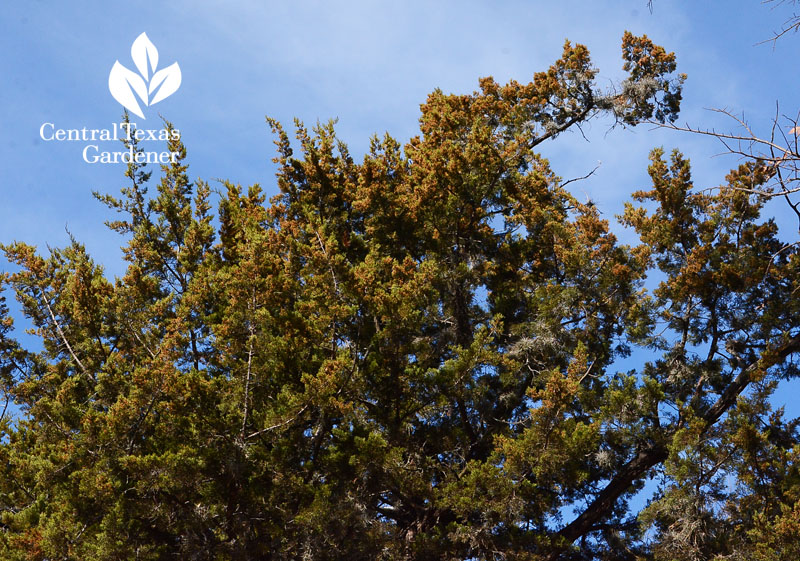 Hey, they're just doing their job like other trees, grasses, and wildflowers!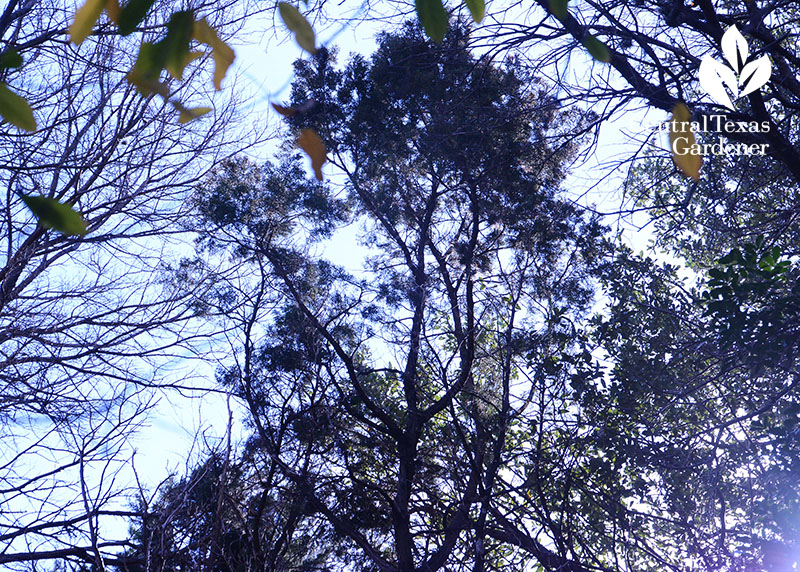 Male trees produce the pollen. Females bear the edible blue fruits that also flavor gin. Some birds love them (minus the gin part) except when the fruits ferment. Then you've got a crowd of woozy beak tipplers. FUI (flying under the influence) doesn't work out too well.
There's lots to love about these native Ashe juniper trees. This week, landscape designer and ecologist Elizabeth McGreevy champions their value to our holistic ecology.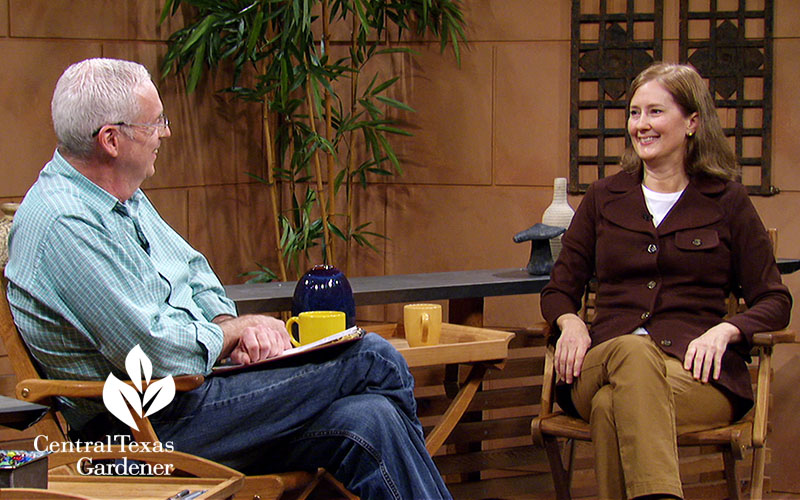 Long prized for their resistance to rot, mountain cedars boosted economic value for fence posts, telephone poles, and homesteads.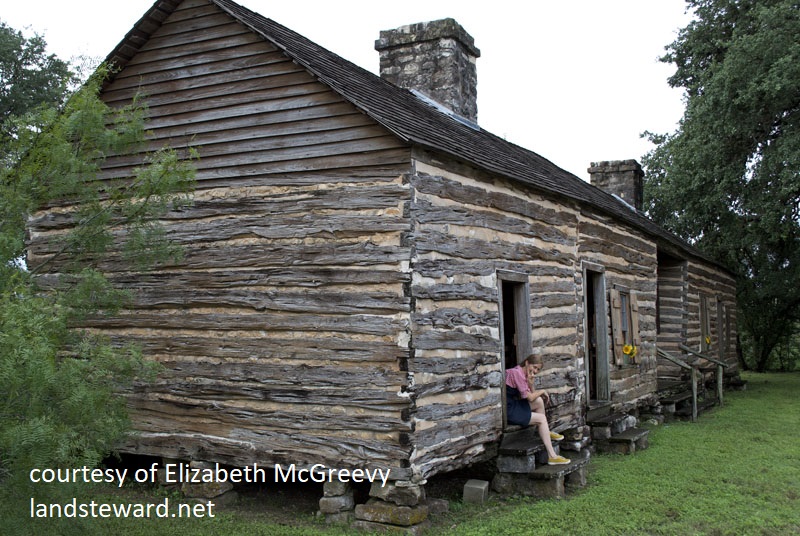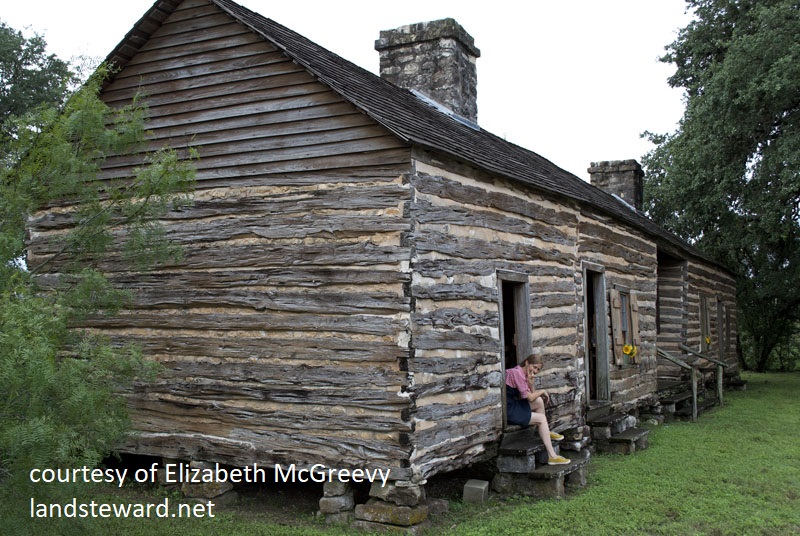 Plus, find out how to alleviate allergic reactions and maintain trees to reduce flammable conditions. Watch now!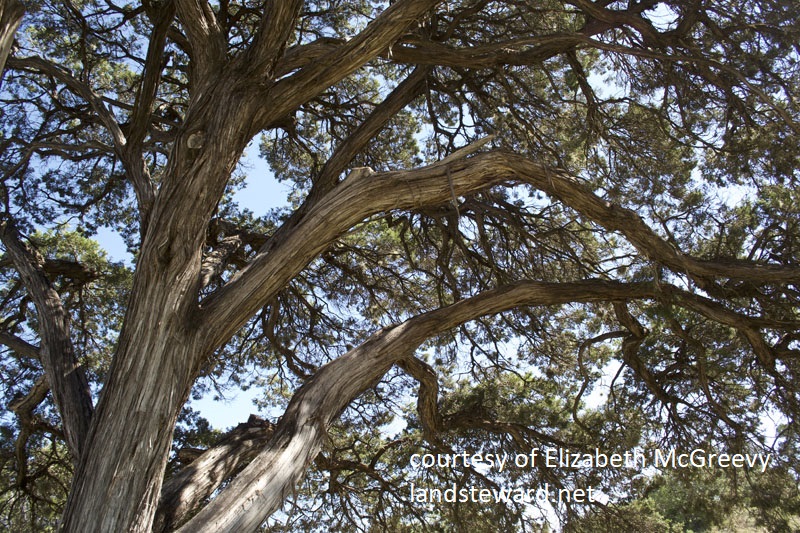 Watch for her tell-all book in August 2019, Wanted! Mountain Cedar: Dead and Alive!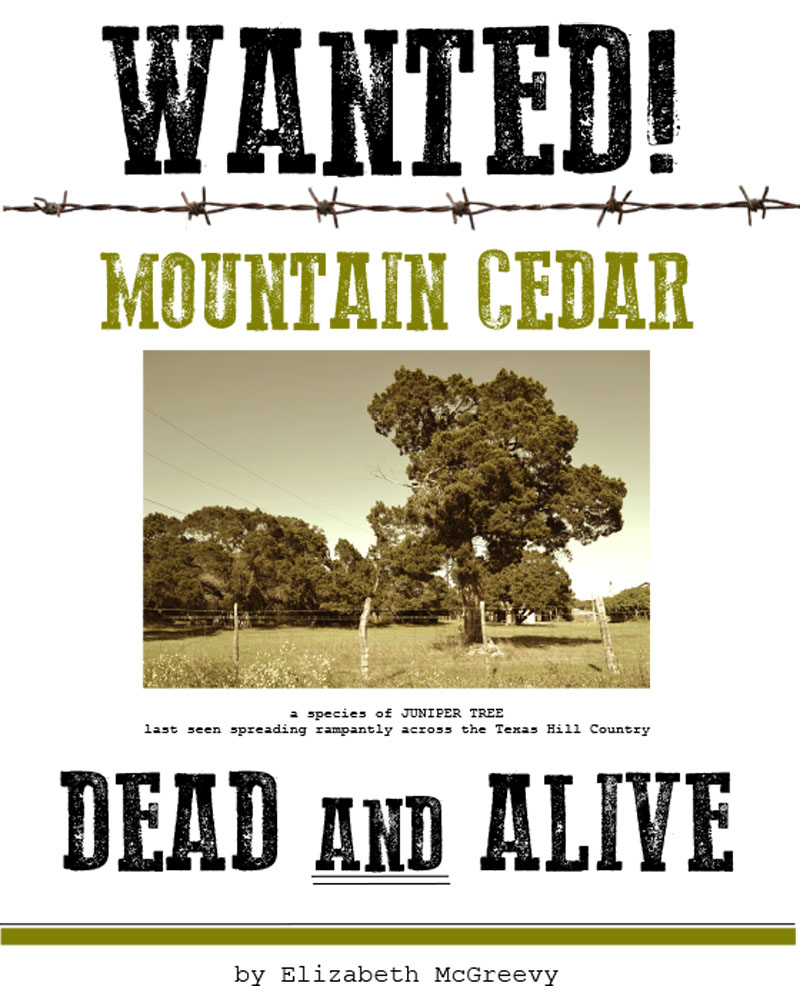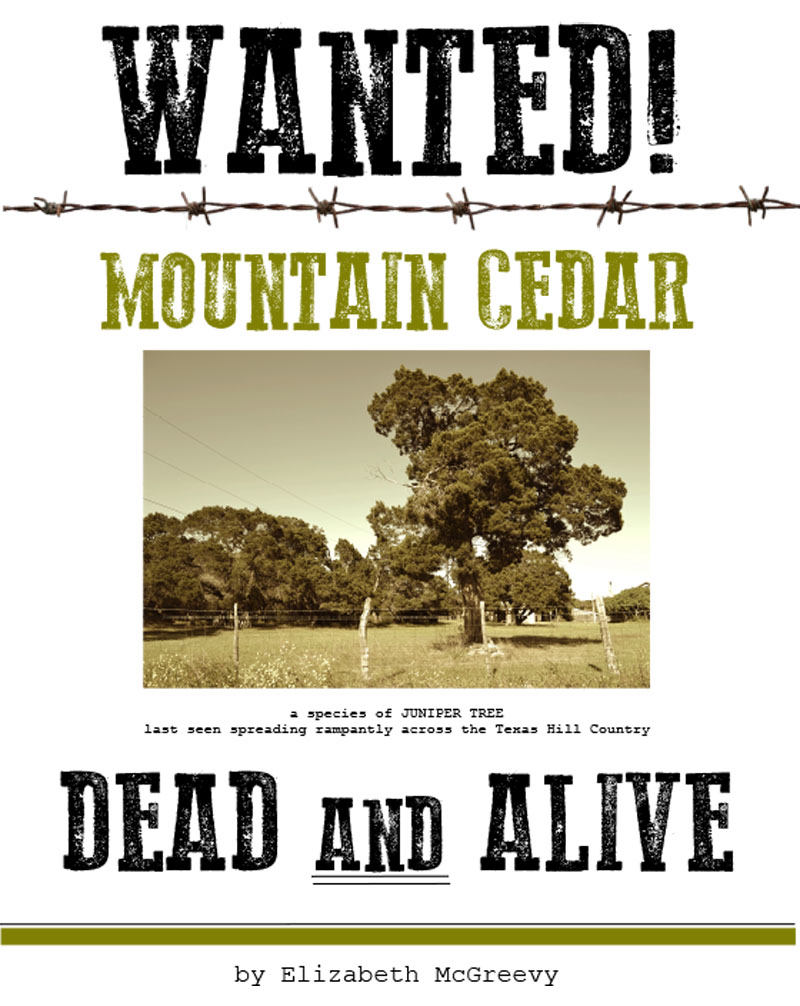 Now, what's the trick to making free plants from your woody perennials? Herb n' Cowgirl Ann McCormick shows the sweet spot to make the cut and how to root (tip: no rooting hormone needed). Watch now!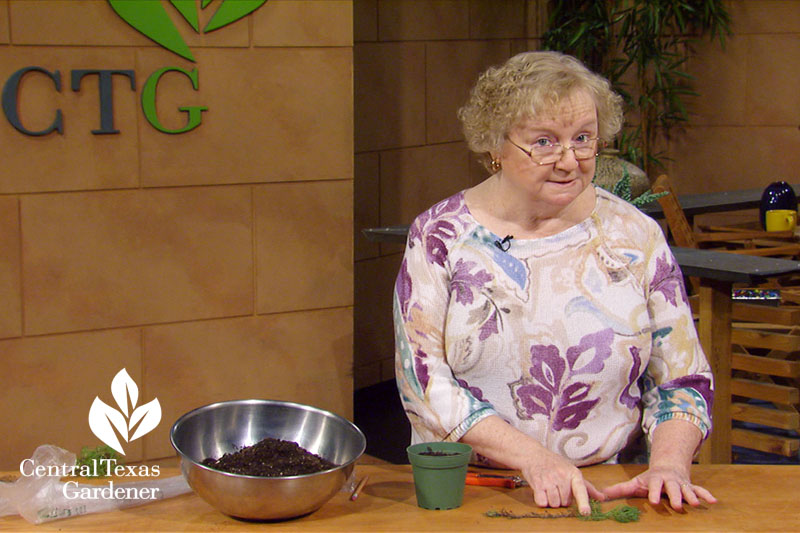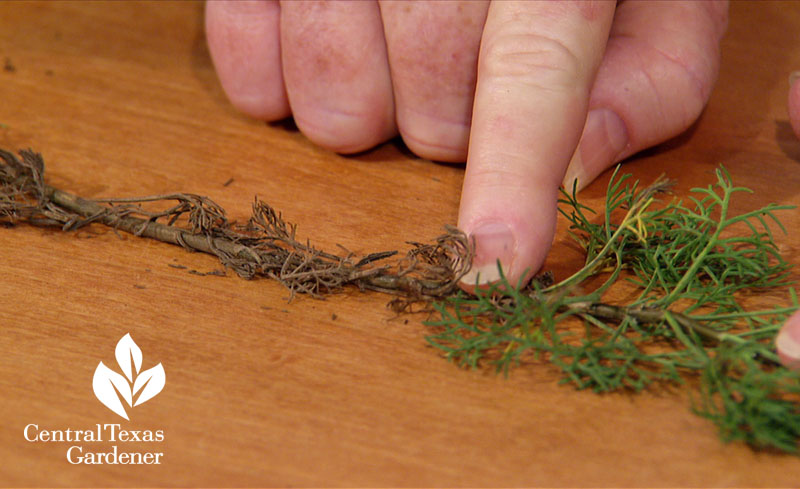 On tour, Cera-Mix Studio artist Claudia Reese is one of the most joyful, passionate, and creative women I've ever met. Our story begins on a rocky hilltop in West Austin, where she sculpted a home and garden tied into the land with the intricacy and passion she brings to her signature mosaics, tiles, and sculptures.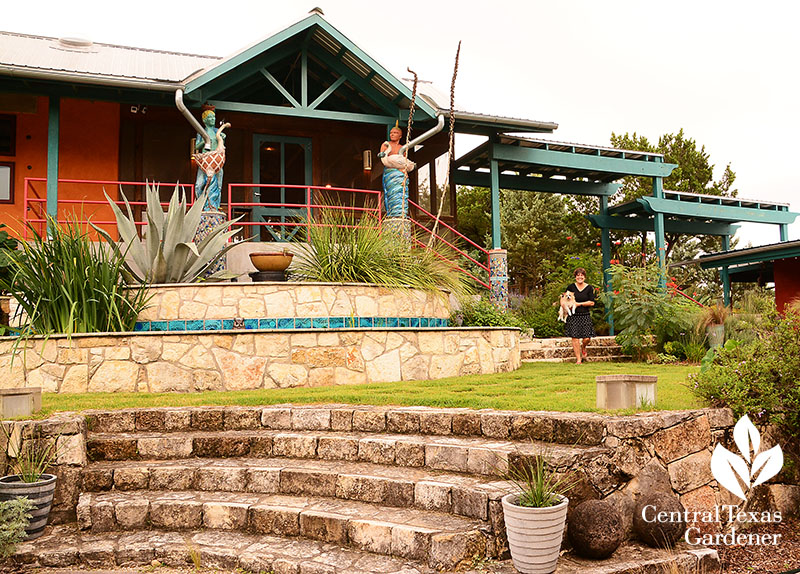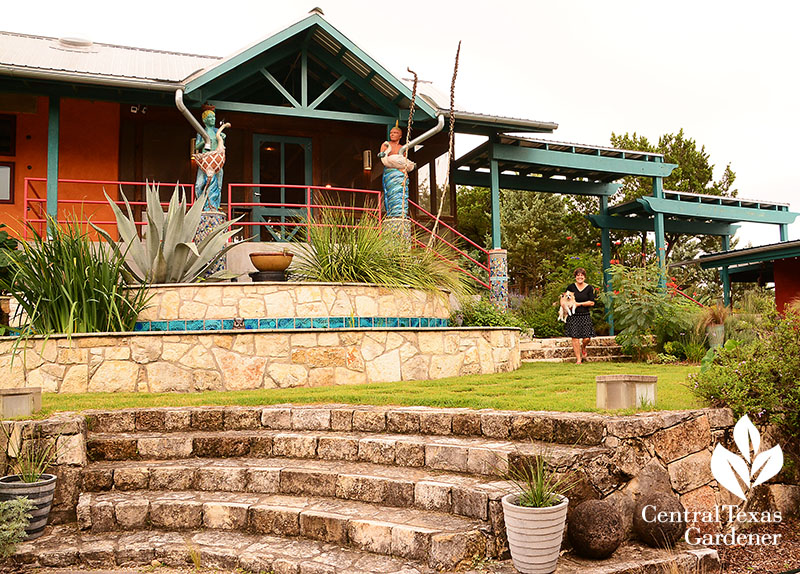 Inspired by Pliny Fisk of the Center for Maximum Potential Building Systems, she designed resourceful living, from rainwater collection to a compressed earth house and outdoor living.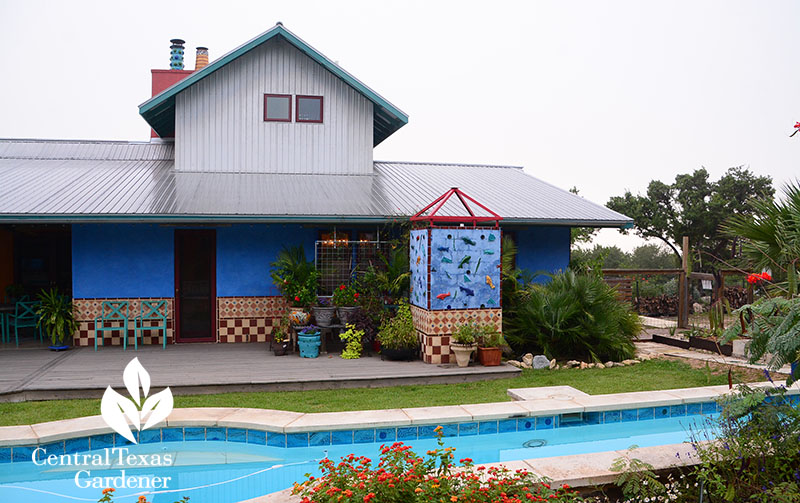 It all started in 1987 when she built Cera-Mix Studio.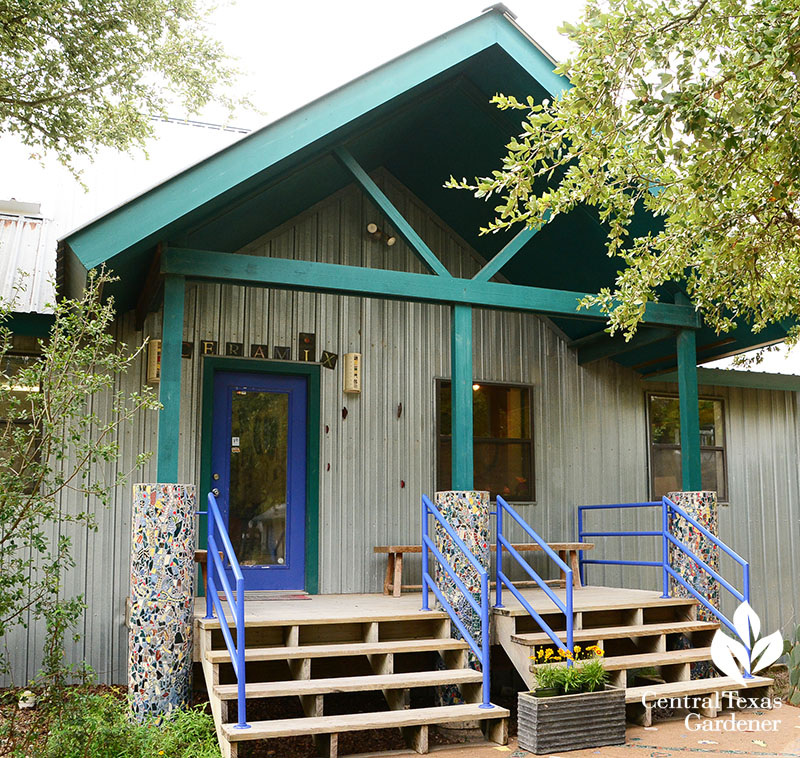 Claudia's renowned for public art installations, custom-made residential tile designs, sculpture, and dinnerware.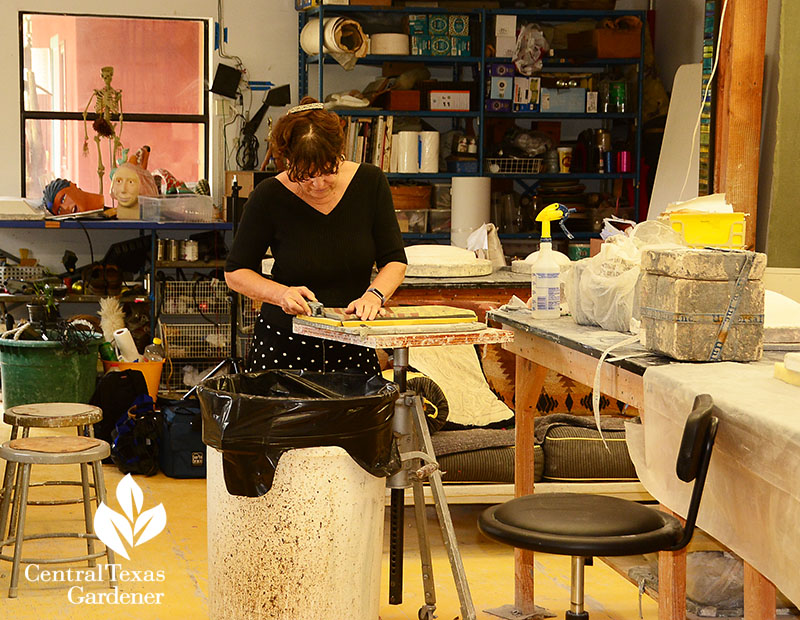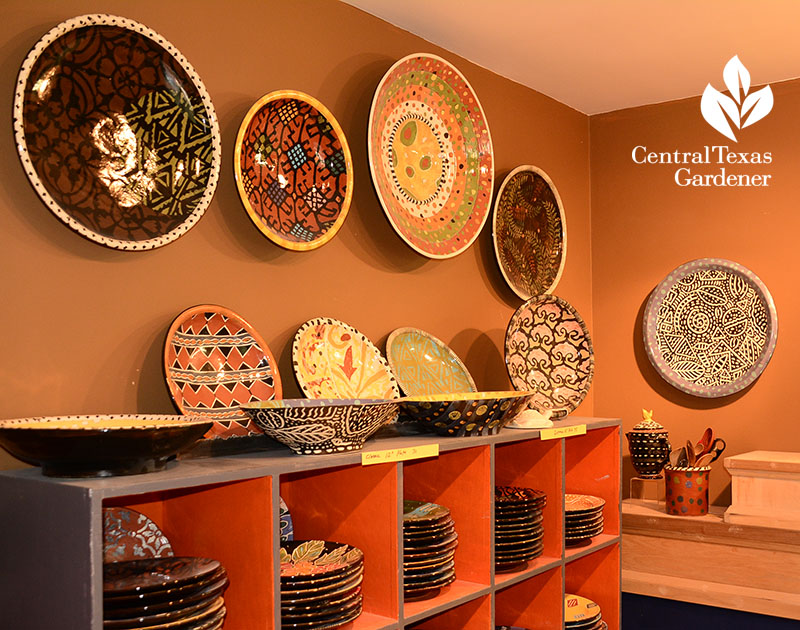 In 2008, she turned part of the studio into a kitchen and built the compressed block house, connected by a breezeway.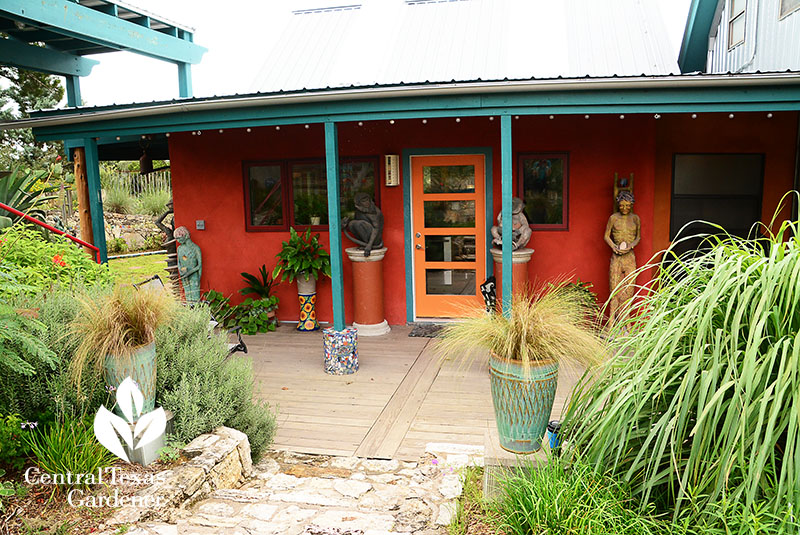 She named it Casa Alegre. "I try to make everything so beautiful that you have a happy life, and everybody who comes here is happy," she says.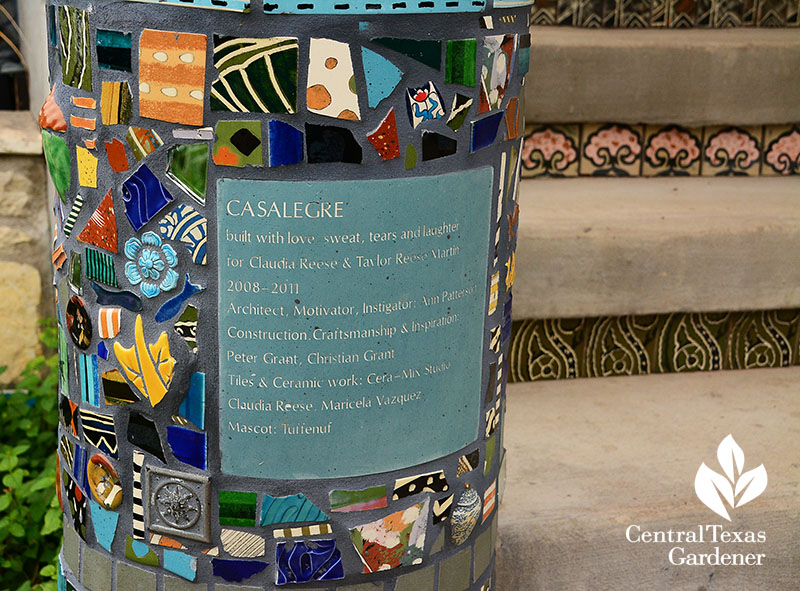 To maximize sustainability, underground pumps send 22,000 gallons of roof runoff into three cisterns.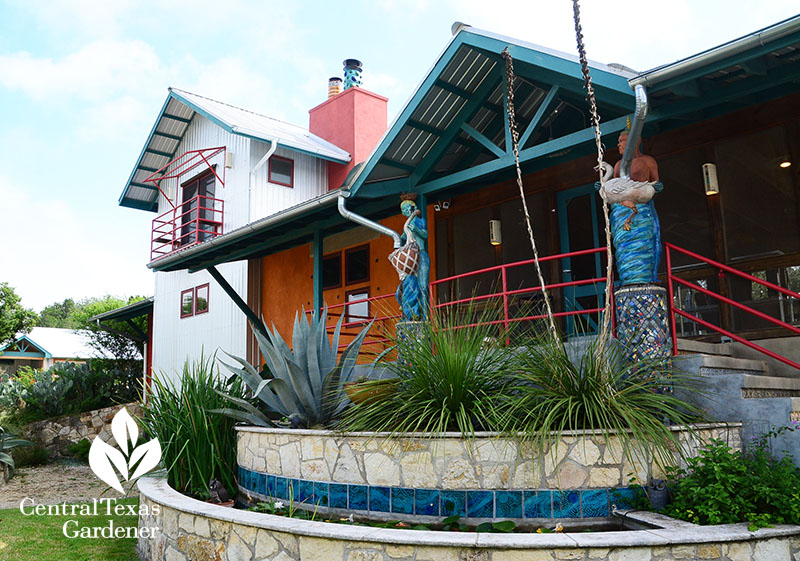 She sculpted the figures that receive the gifts of the gutters.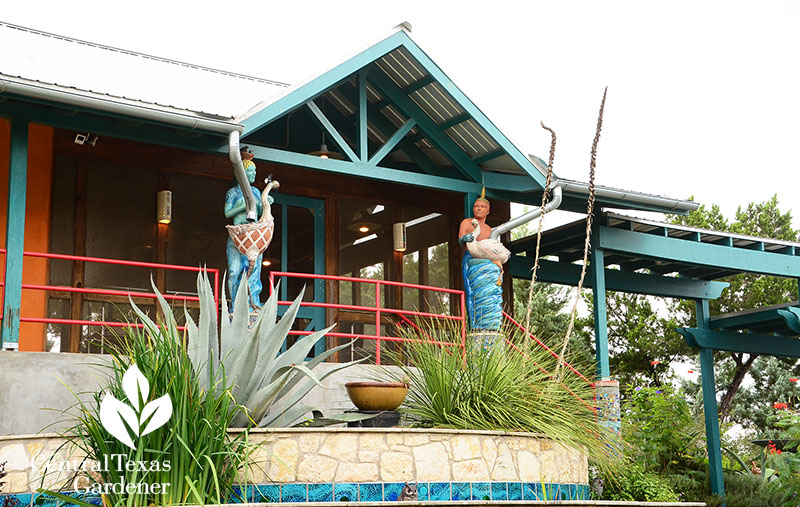 The breezeway roof to the kitchen funnels water into a disk and her colorful mosaic collection tube.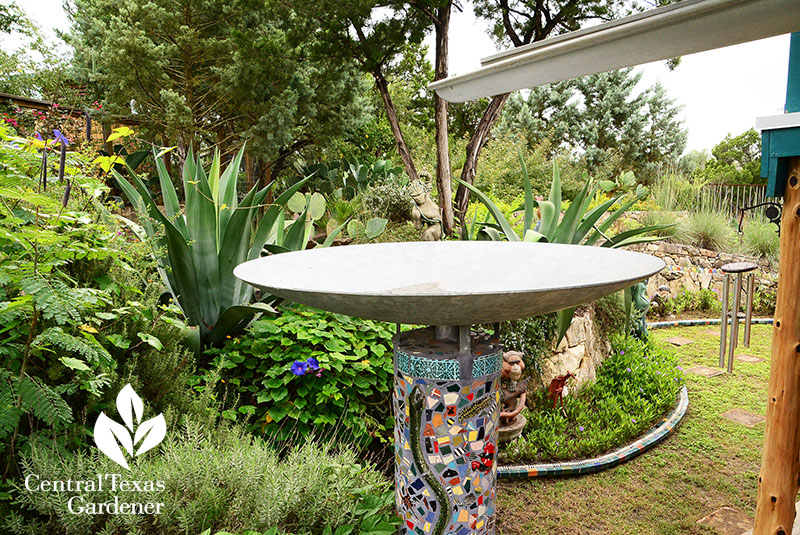 Solar panels handle daily needs unless she's running the kilns full power.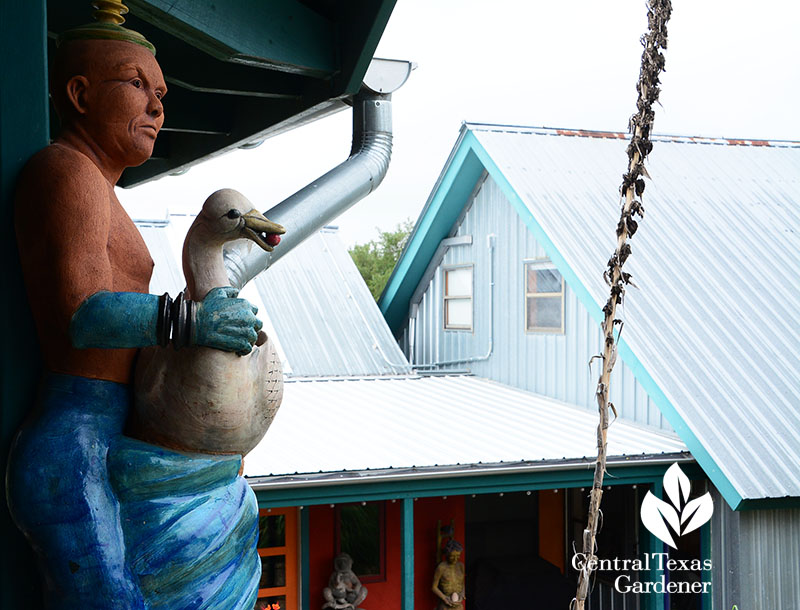 In back, the cisterns (clad partway with leftover compressed earth blocks) feed her daily lap pool. The turbines for wind power didn't work out but look cool anyway.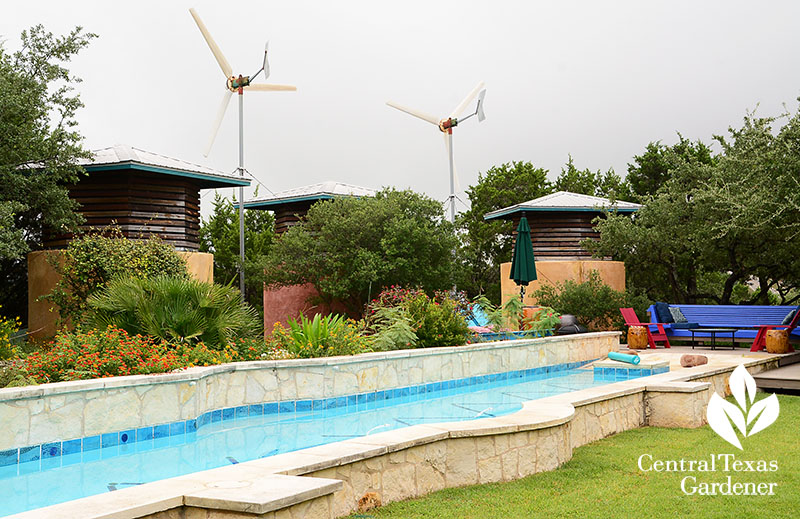 She kicks around ideas on her daily laps from Cera-Mix designs to home and garden ones.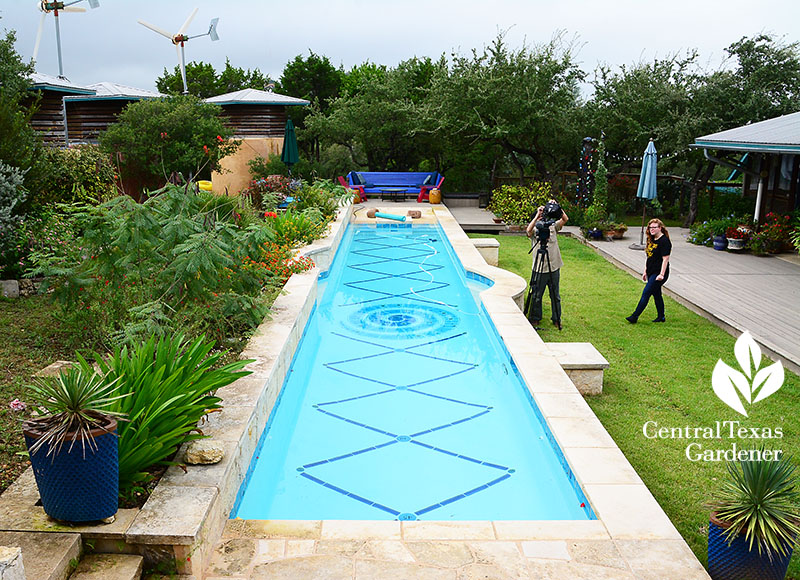 One was a sun deck, furnished with a deep lounging bench complete with tiled drink platforms. A round mosaic table offsets rectangular lines.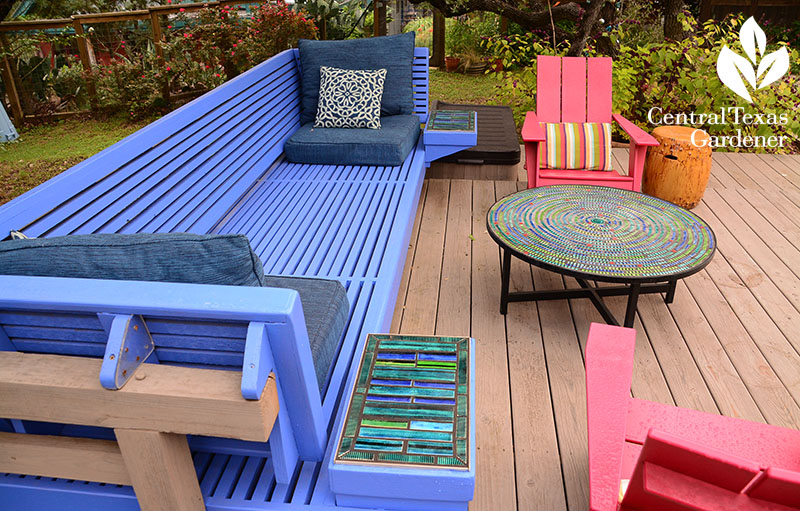 When she realized that her view needed a stopping point, she devised an upraised platform patio, small enough to avoid impacting tree roofs. The roof is but a whisper, "a drawing in space."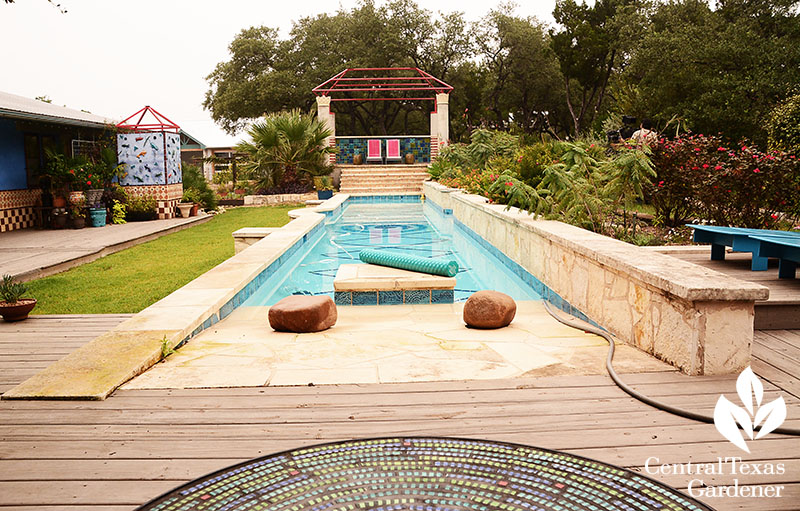 Her hand-crafted tiles pull together her overall vibrant + earthy color scheme. The column capitals she made represent plants in her drought-tough garden.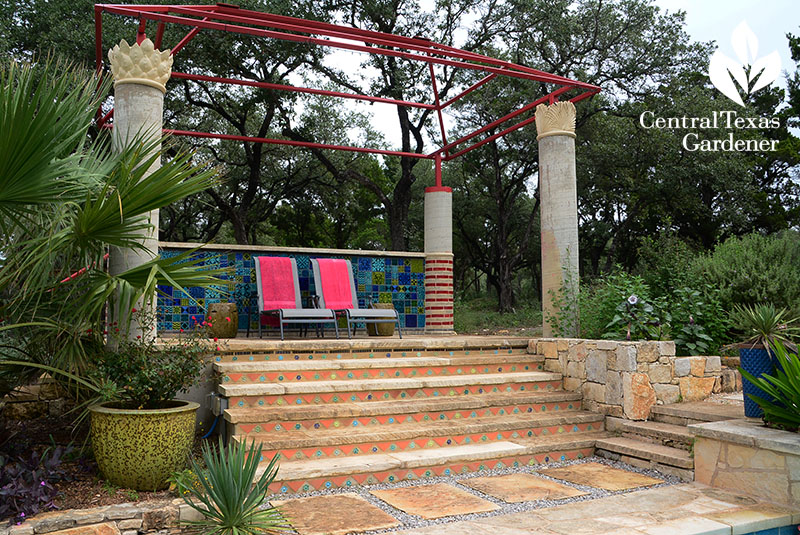 Claudia loves to be outdoors, where she gathers much inspiration for her art. So, she makes outdoor living spaces as vibrant and creative as her thoughts.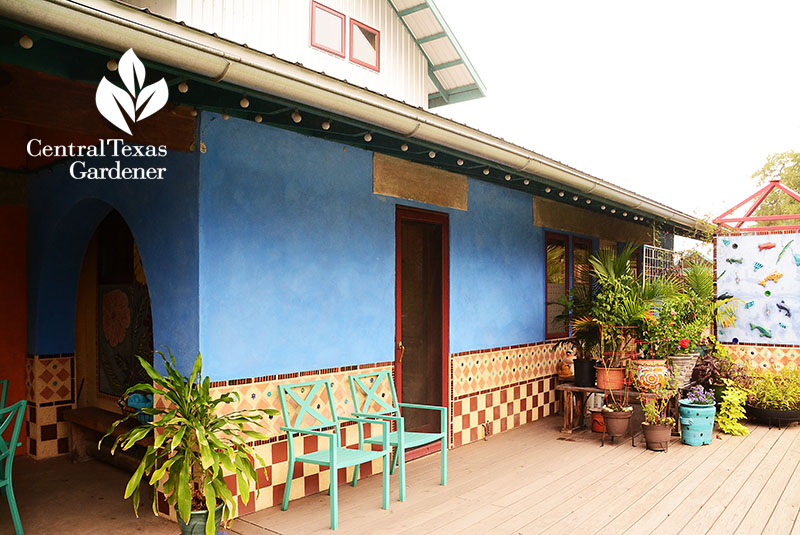 She broke up the straight lines with a mosaic tower for a long-awaited dream, an outdoor shower!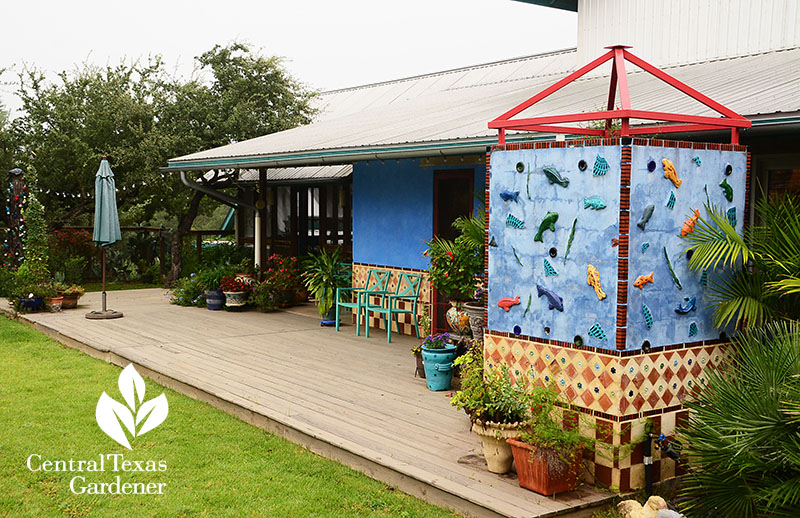 Plus, it gave her another spot to mosaic. Works for me.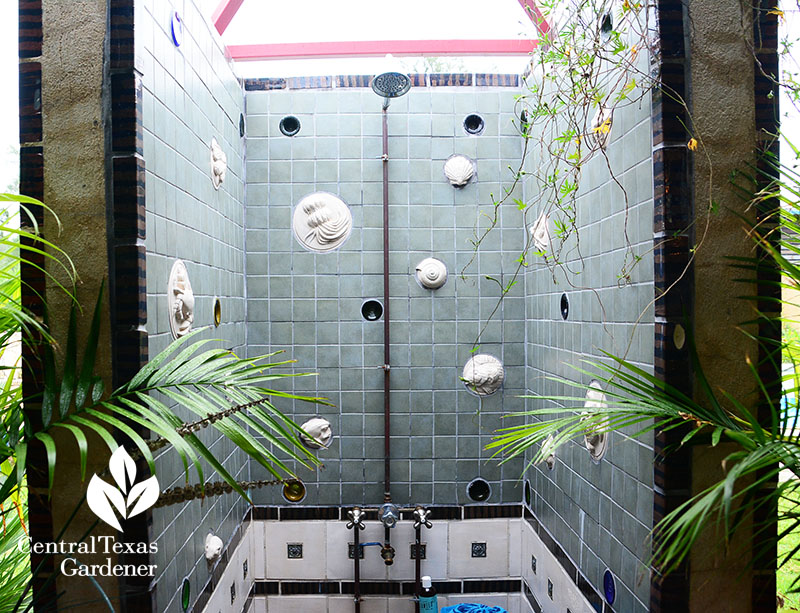 An alcove, the "flower porch" got its moniker from her inlaid tile design.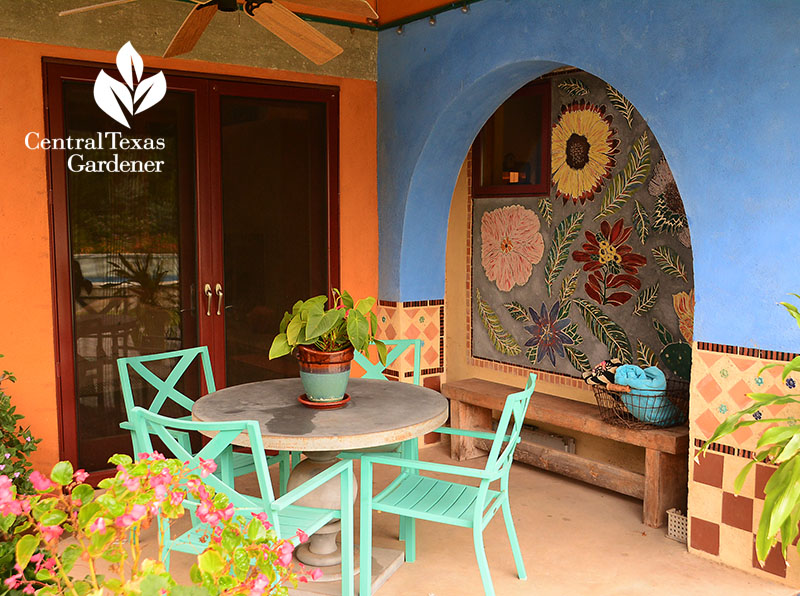 Her love of sculpting took her to China to learn more about their technique for large sculptures. One warrior couldn't resist moving to Austin.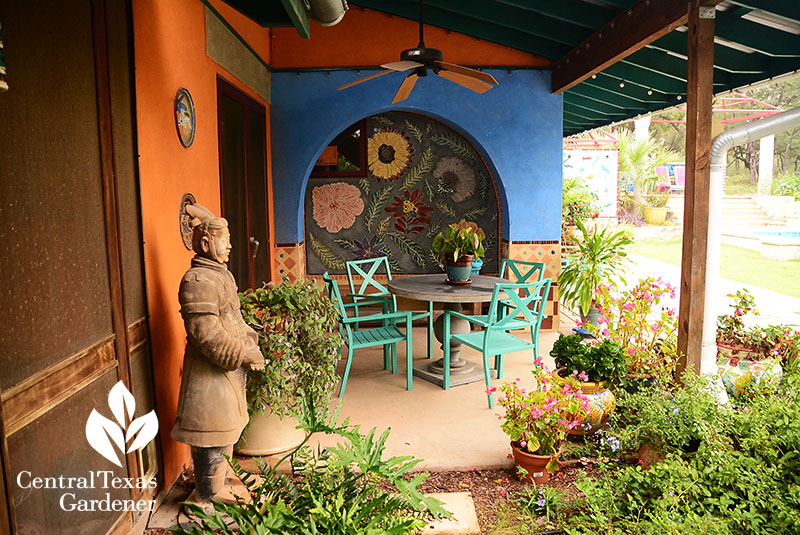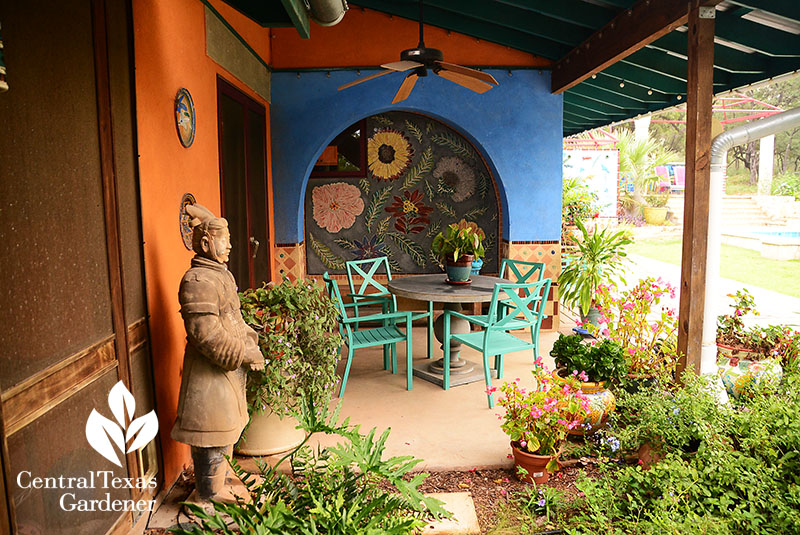 Sculptures of her own represent years of thoughtful creation that align to various segments of her life.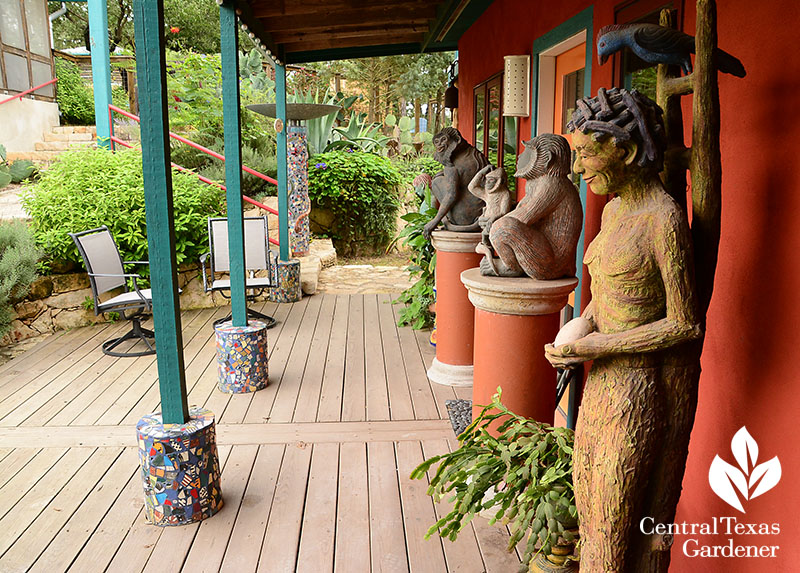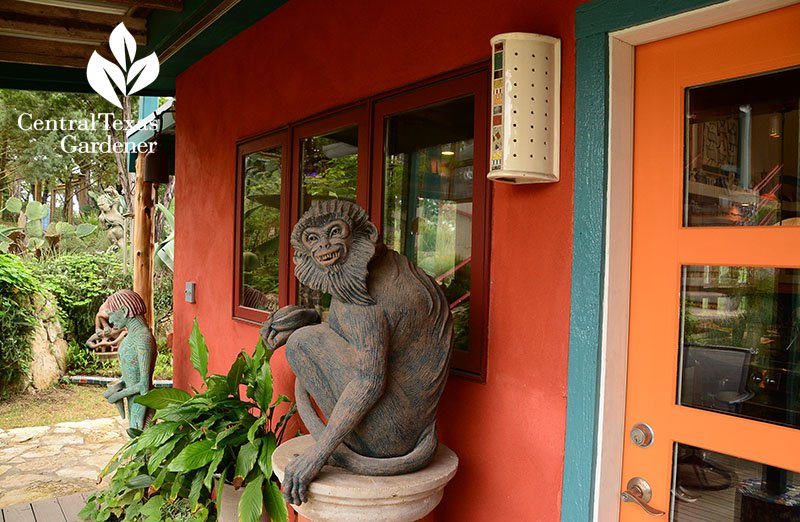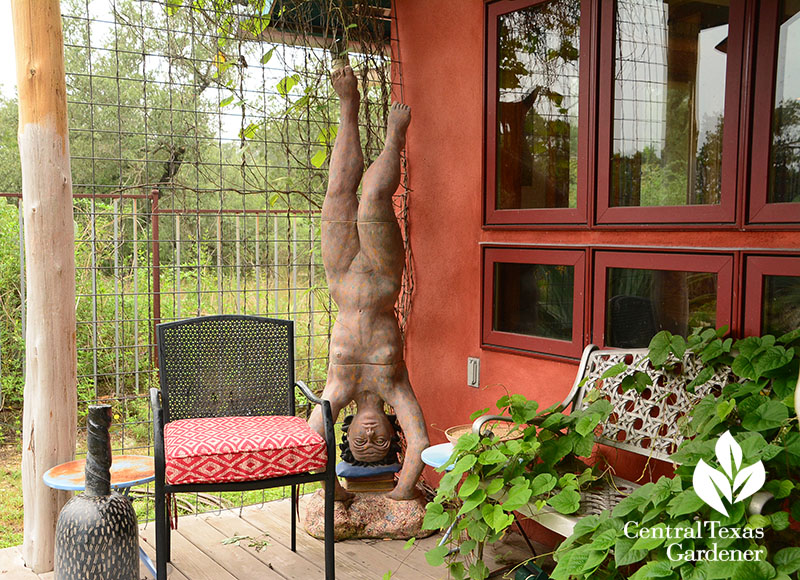 During construction and shaping her land, she honored the existing native plants and merely added to and propagated them.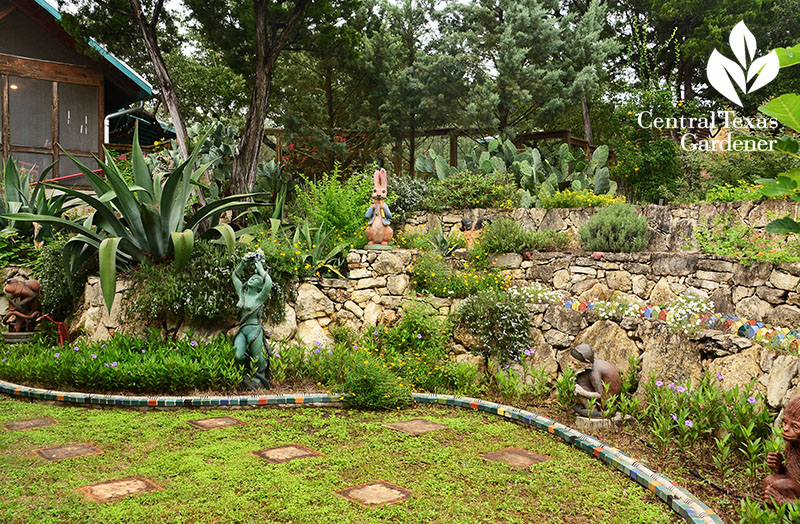 But for fire safety, she consulted with the fire department to ensure they could easily access her house.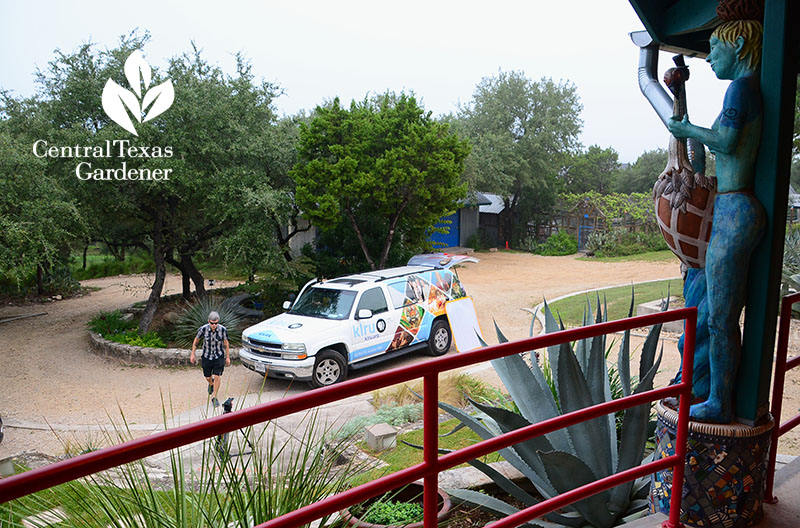 She also followed their advice to prune up mountain cedars (Ashe junipers) and to remove any within 30' of the house. Being Claudia, she turned a stump into a sculpture!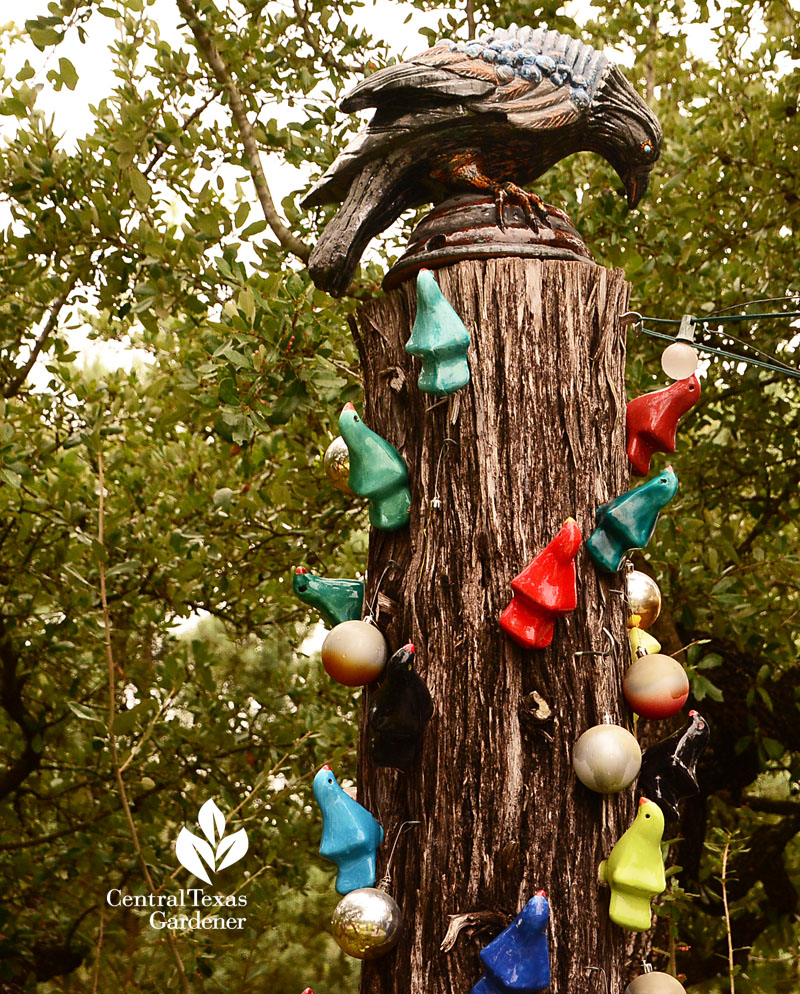 Watch now to inspire your own dreams!
Thanks for stopping by! See you next week, Linda
Comments