January 10, 2019
Top Tips: Fruit Trees
What an astonishing winter! Near my house in East Austin, an over-the-top satsuma defies frosty mornings. I bet the family's got a ladder up this weekend to pick the rest.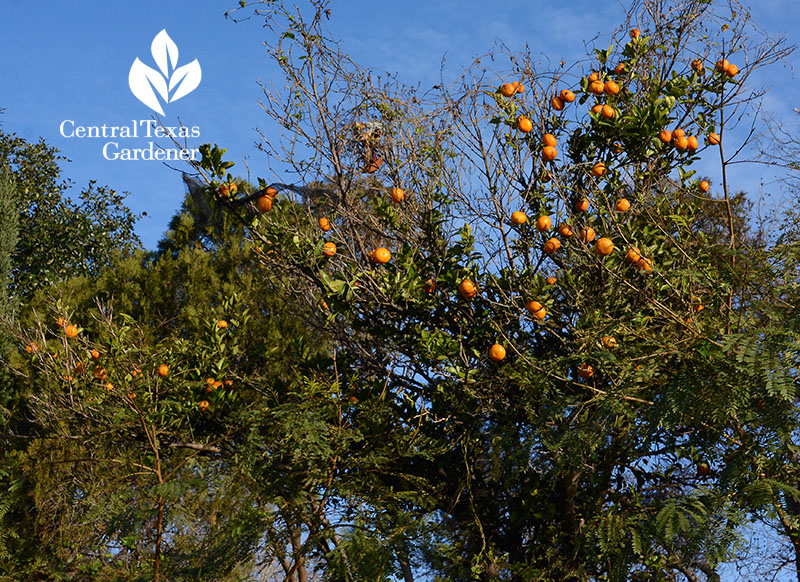 Last week, I lucked into something I'd never seen in winter: a Rufous hummingbird nectaring on shrimp plants in a San Marcos garden.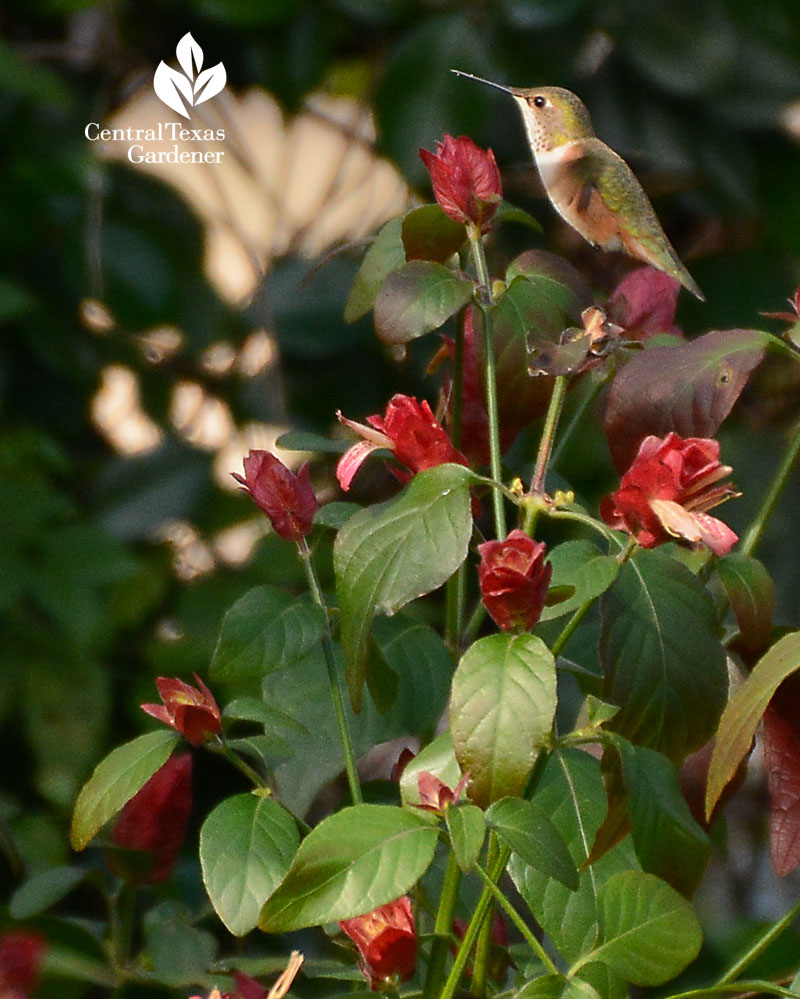 Nearby, plump Meyer lemons, grapefruits, and these satsuma oranges still looked good enough to eat.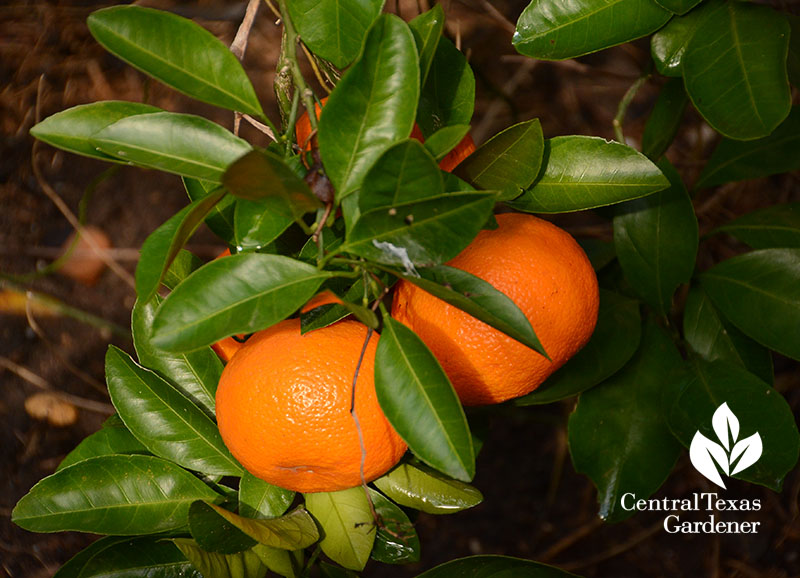 I'm still harvesting calamondins—tiny tart citrus powerhouses—even though my small tree's housed in a large container near the patio. I haven't bothered to cover it.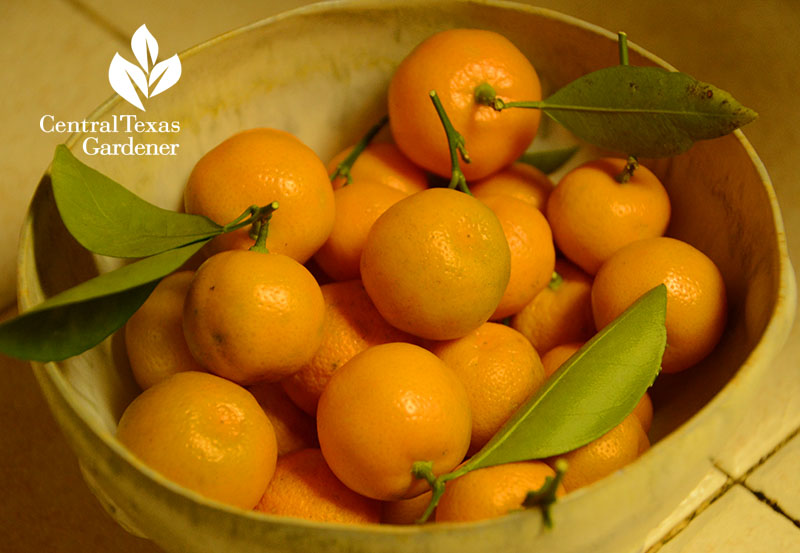 I might have enough to make Jennifer Stocker's traditional sweet/tart marmalade.
Definitely I want to make Rob Moshein's spicy salsa recipe with native chile pequins. I've got plenty to share with the birds that re-seed them with abandon. Free plants in part-shade spots!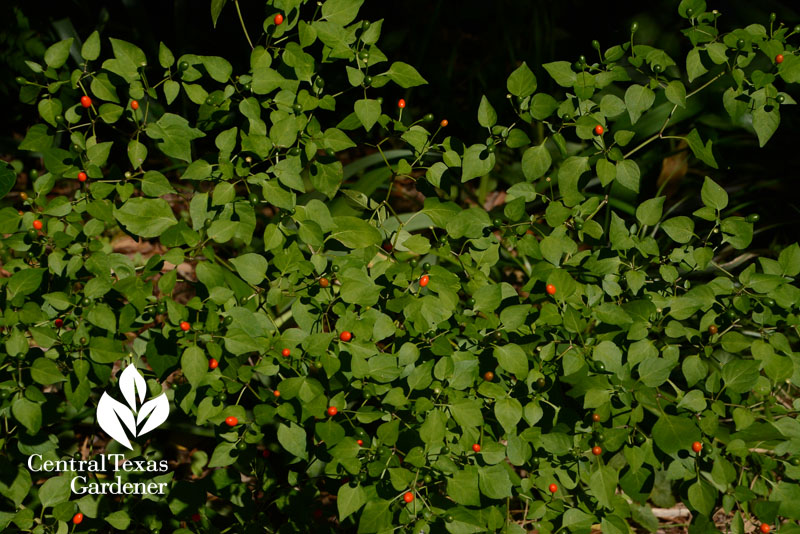 Last year, we got a miracle peach!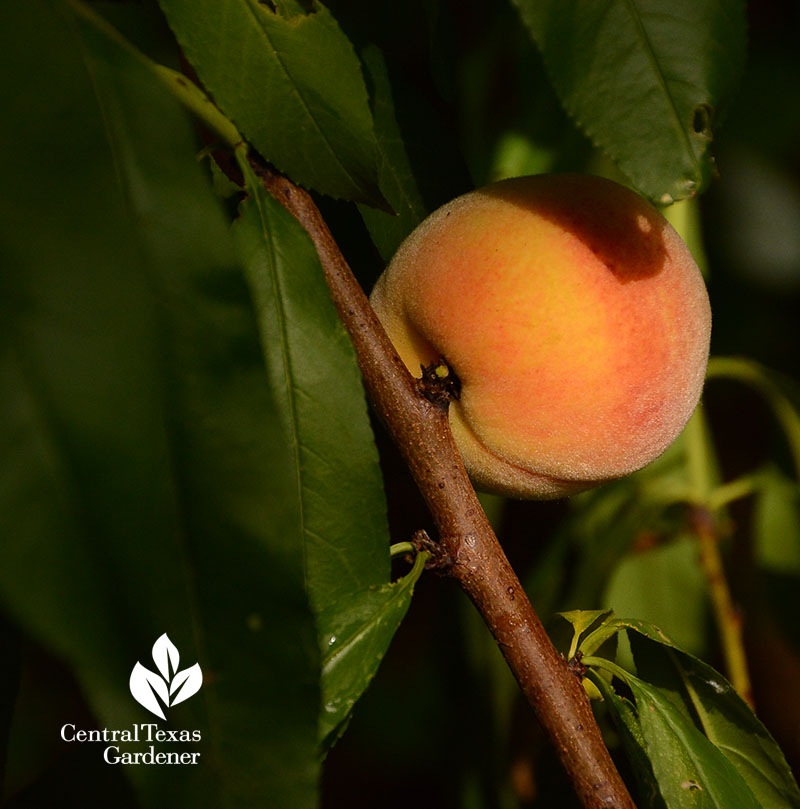 In fall, I put out mushy bananas and peaches for Red Admiral and Hackberry Emperor butterflies. Years ago, some critter must have hauled off a peach and dropped the seed.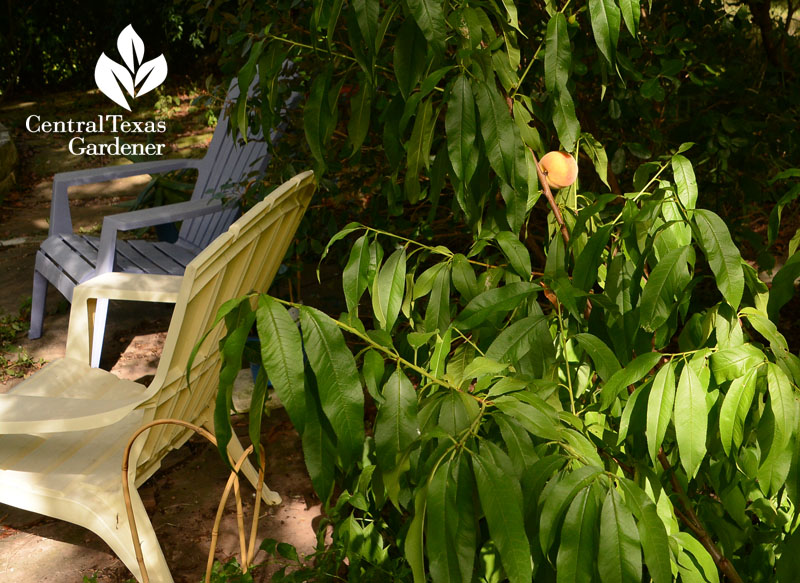 One of the first things I ever planted was a peach tree. It didn't work. But that's before I knew anything about gardening at all, and I hadn't met ever-energetic and helpful Jim Kamas, Fredericksburg Extension Fruit Specialist, Texas A&M AgriLife Extension.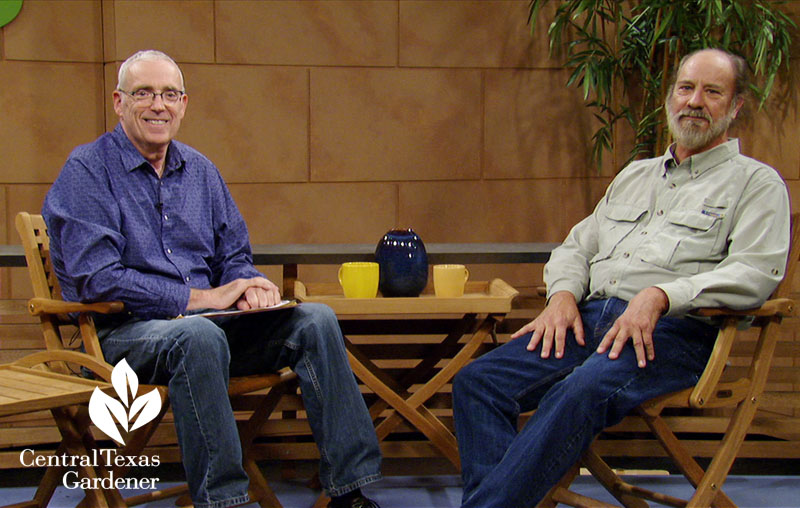 To spare you my mistakes, I rounded up your questions (including pomegranate rot) and handed them over to Jim for this week's interview.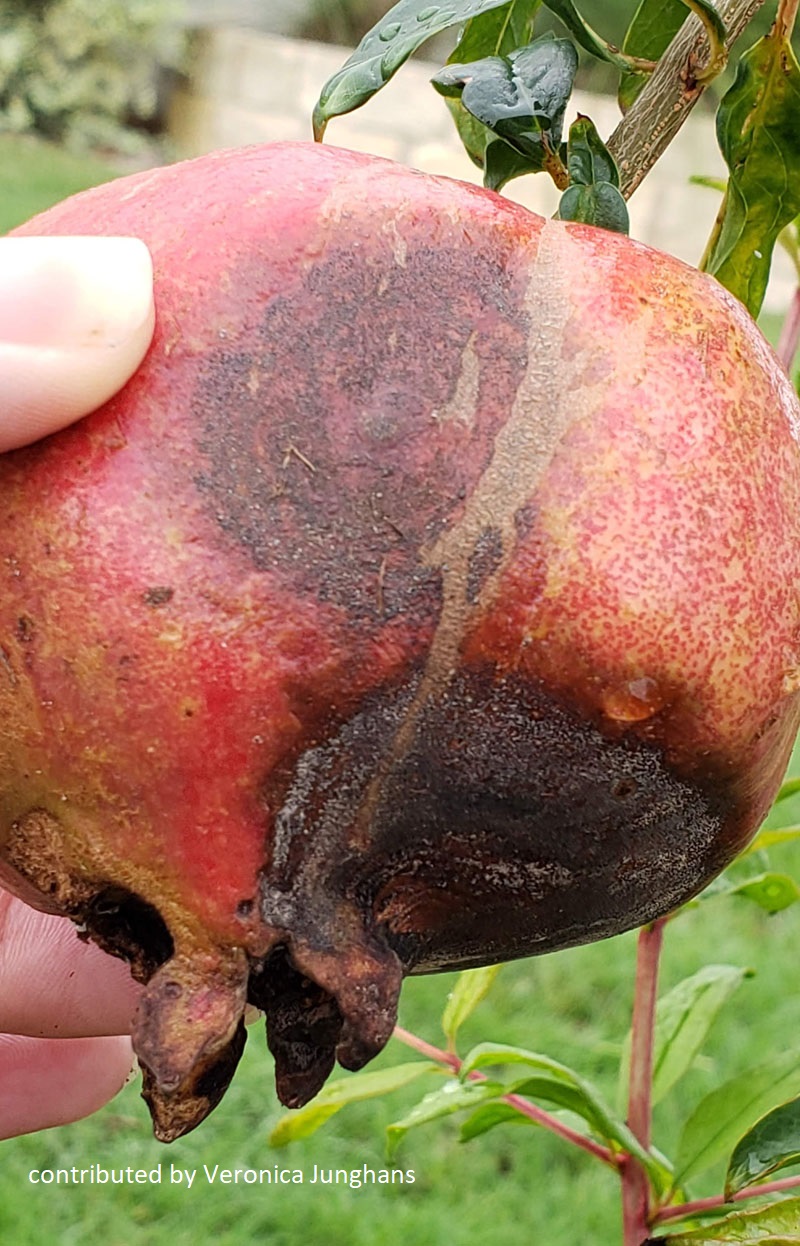 He quickly tucks them all in to cover: growing in containers or on rocky soil, common problems (including why fruit drops), and which trees need another for pollination. There's lots more, so watch now!
Whatever fruit or nut you're growing, check out Texas A&M's Fruit & Nut Resources.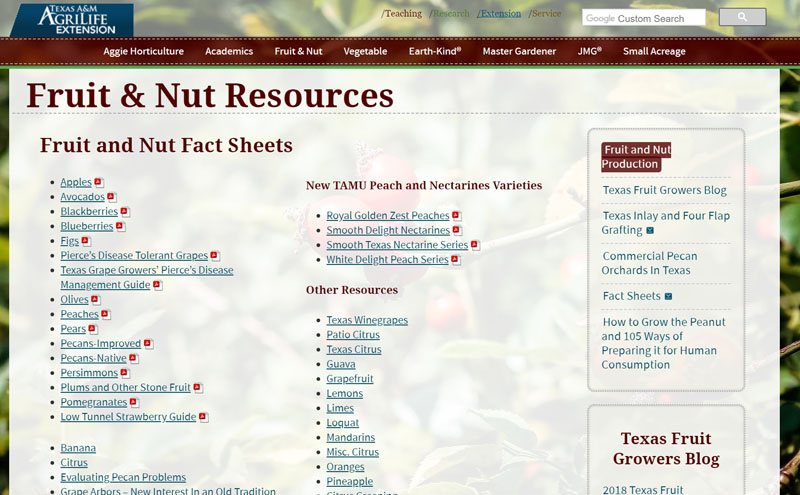 Director Ed Fuentes isn't really being held up by Zach Halfin at Thigh High Gardens in San Marcos, a permaculture educational farm.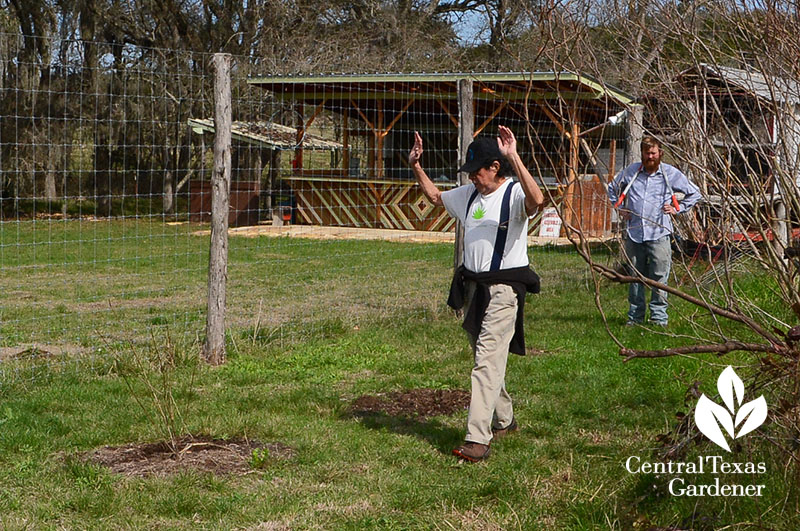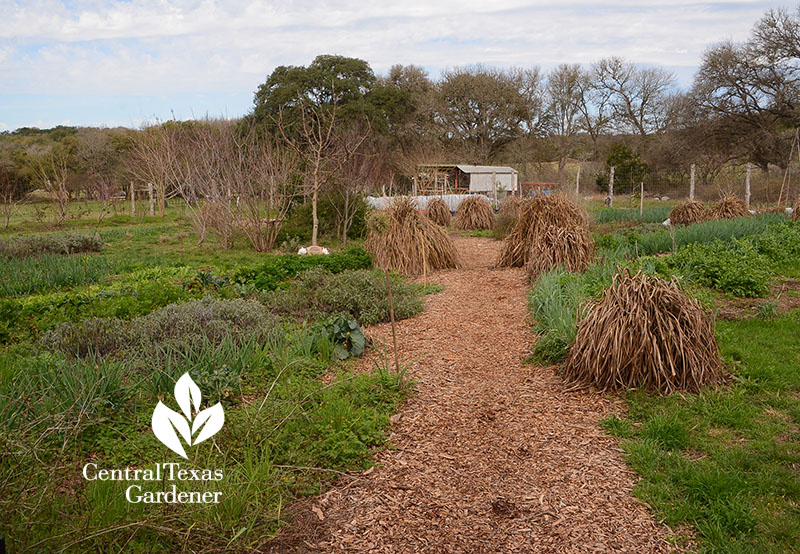 Ed and garden manager Zach were simply scouting their latest move last February. And now, you can see how Zach demonstrates how to prune 4-year-old peach trees for best production and harvesting ease. Watch now!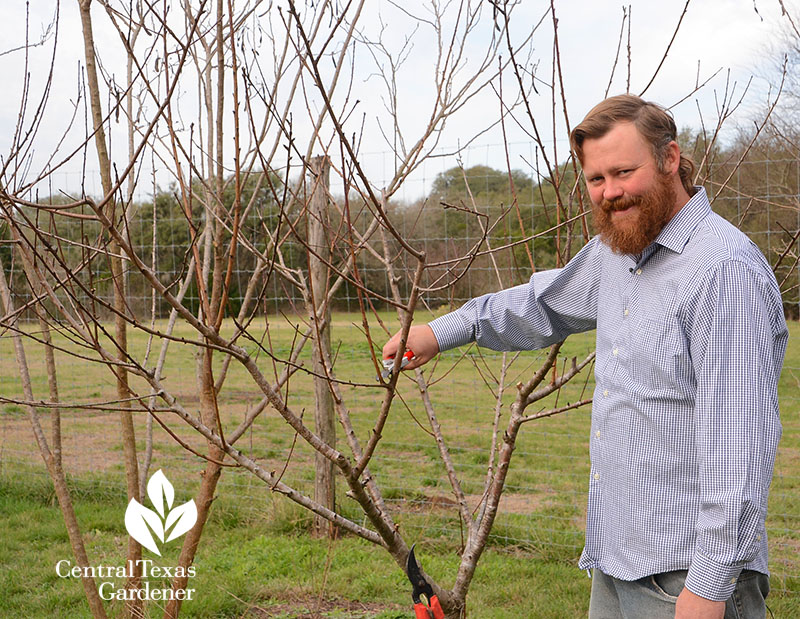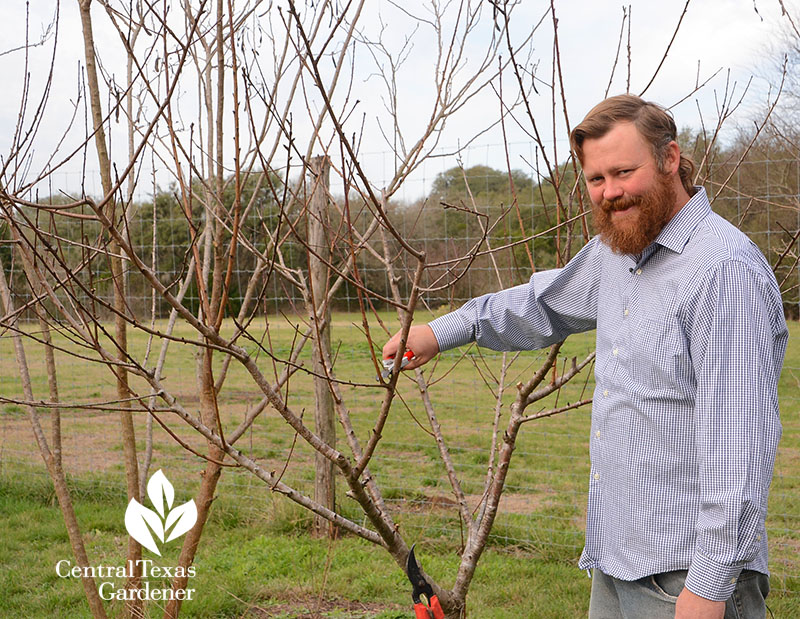 Here's another segment when he prunes year-old and 2-year-old fruit trees.
Here's something you can't eat, but little oak gall wasps do so inside their protective housing. These on Ron Langsweirdt's tree do resemble little acorns. They won't do damage worth worrying about. Watch Daphne's segment now!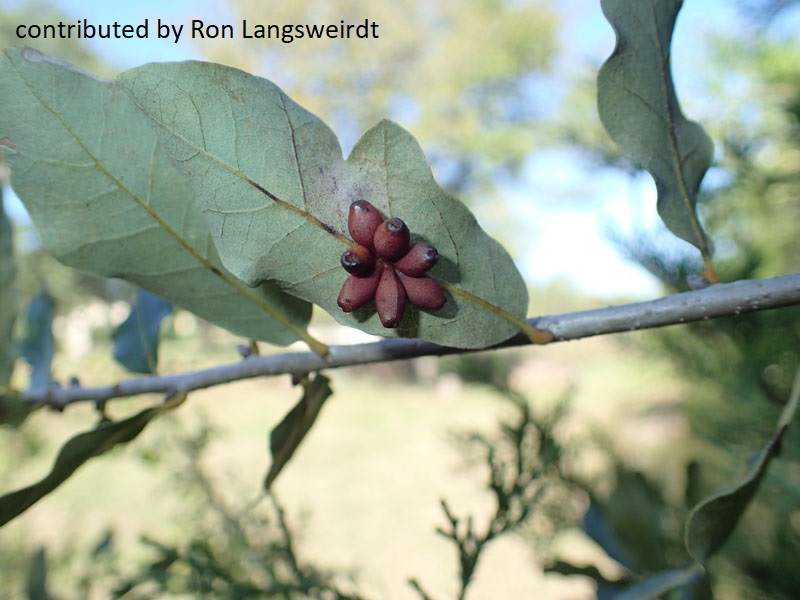 Watch more about oak tree gall wasps.
Daphne also shows off Deborah Bissonnet's fun, repurposing idea! When she and husband Mike made tamales, he suggested using leftover husks as plant starter "pots." See how they did it.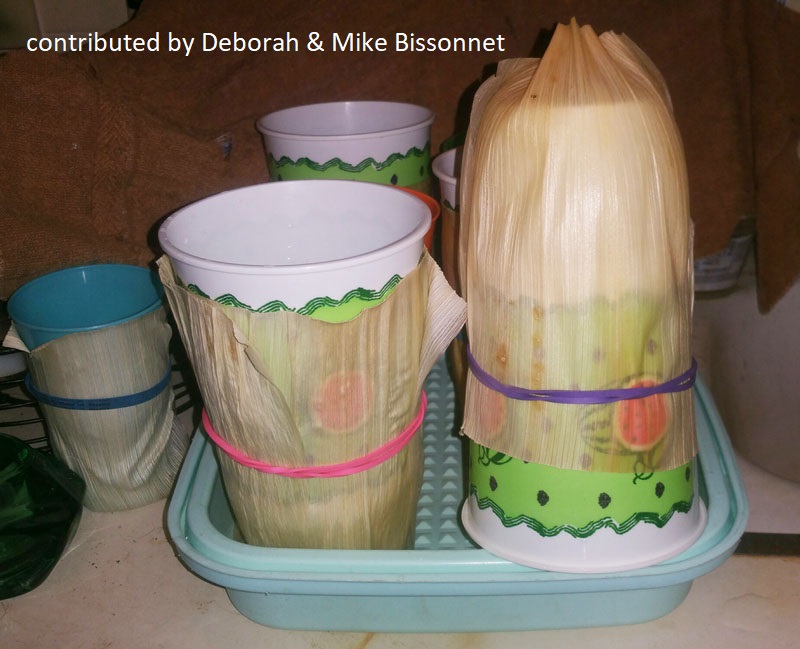 After the cool rains, BJ Caldwell spotted lavender-colored, edible blewit mushrooms in her Wimberley front yard. But don't blow it! There's a poisonous look-a-like, so please never eat any garden mushrooms if you can't confirm identity!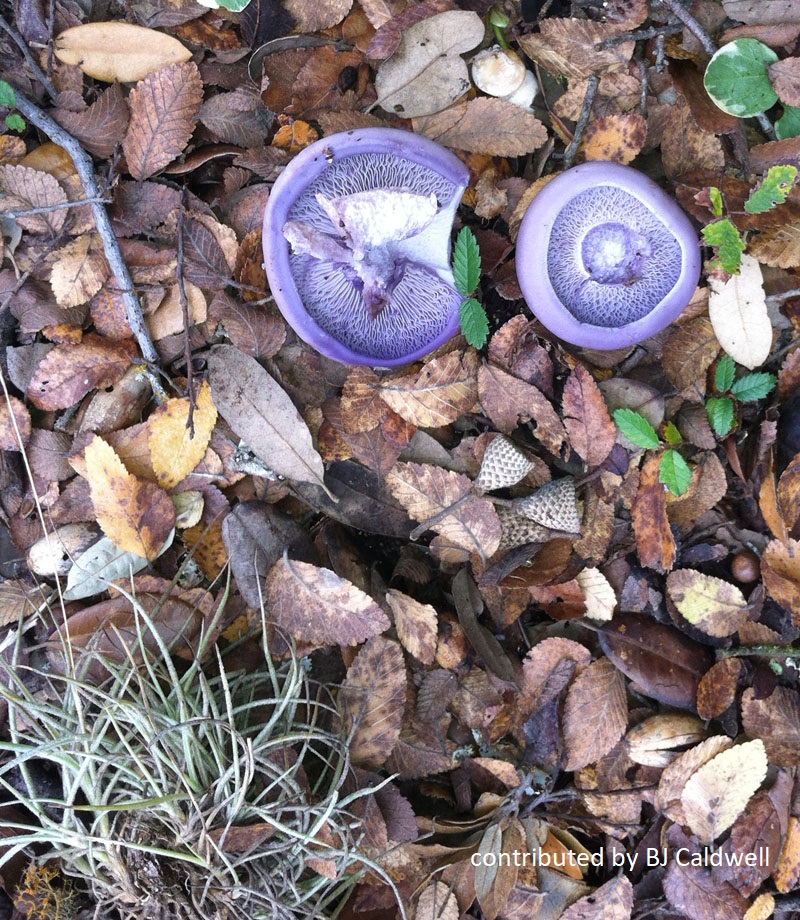 On tour at Festival Beach Community Garden and Festival Beach Food Forest, see how neighbors grow together to make a difference.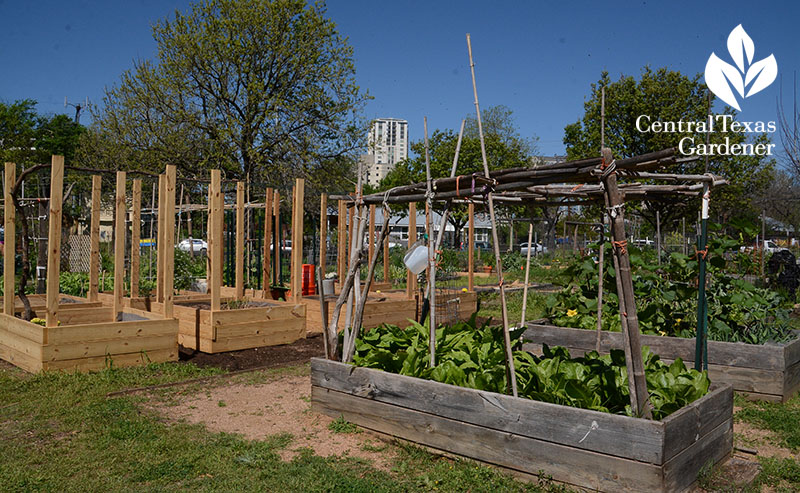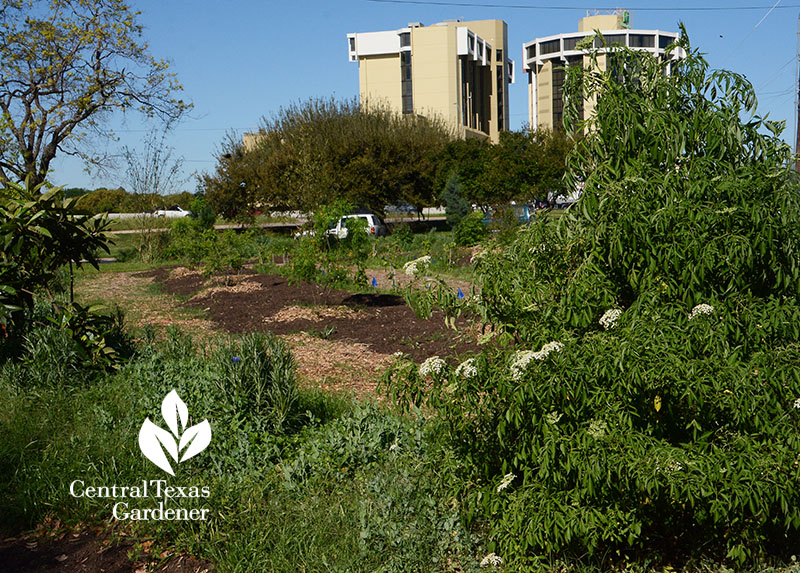 Watch now!
Thanks for stopping by! See you next week, Linda
Comments