December 5, 2019
Slow Food for Thought & Wildlife
There's lots to like about rosemary, but my favorite is winter's soft blue flowers that had bees humming this week. This one's a prostrate variety.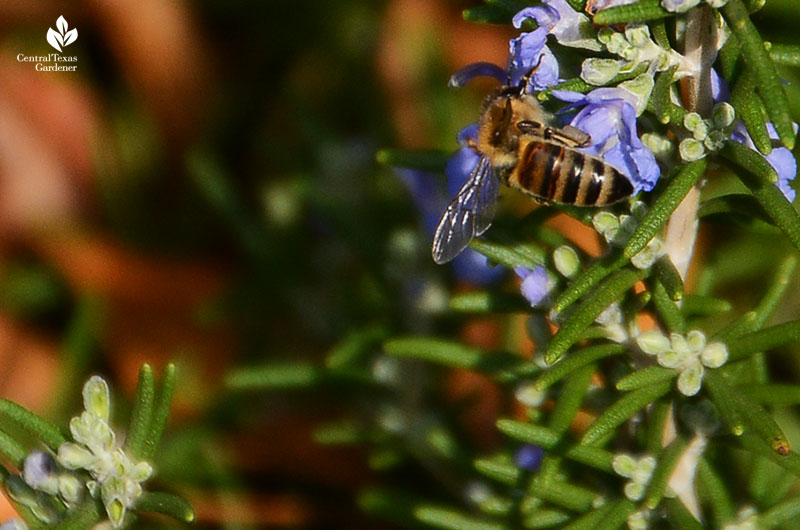 I don't pluck the plump, little turk's cap fruits, as tempting as they are. Certainly we can eat them, though I leave them for hungry critters who kindly plant the seed for me someplace else.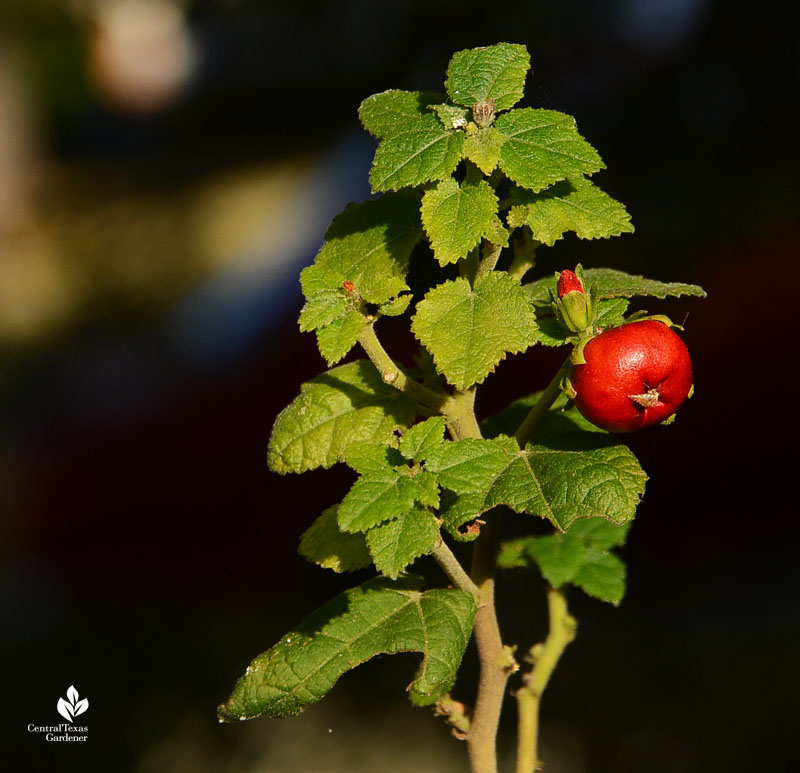 Eventually mockingbirds or lusty cedar waxwings will devour the yaupon holly fruits, but for now, I can watch them glisten from the front porch.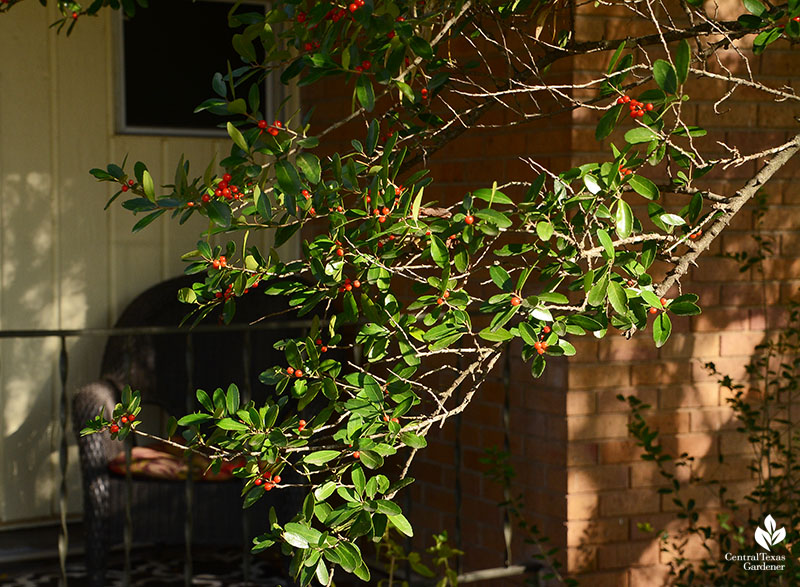 One harvest we did enjoy: our 'Mr. Mac' satsumas. Well, okay, we only got three this year. That means we can savor each one and marvel at the hard-working fruit growers out there.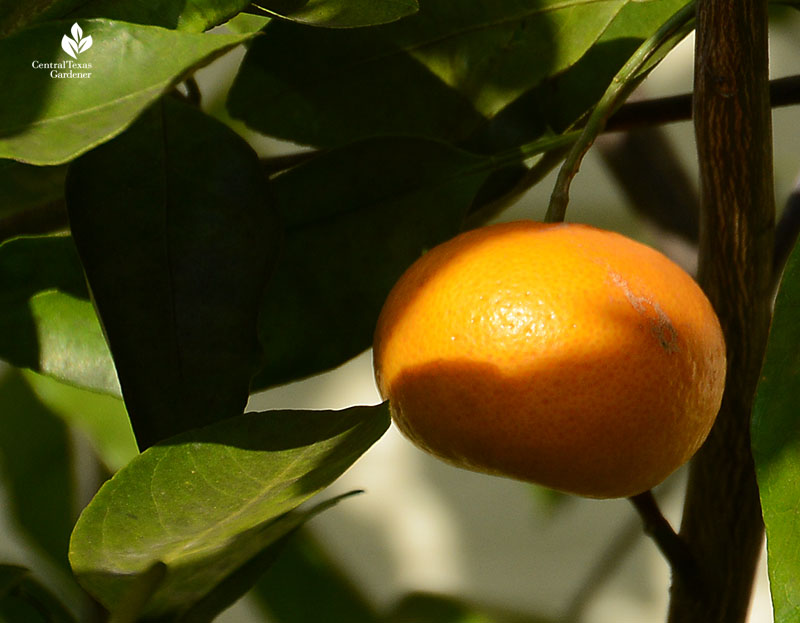 This lemon tree at UT's Carothers dorm deserves an accolade! Even though I bet I've walked by it hundreds of times, it was this November that it caught my eye when hundreds of bright yellow orbs beckoned a closer look.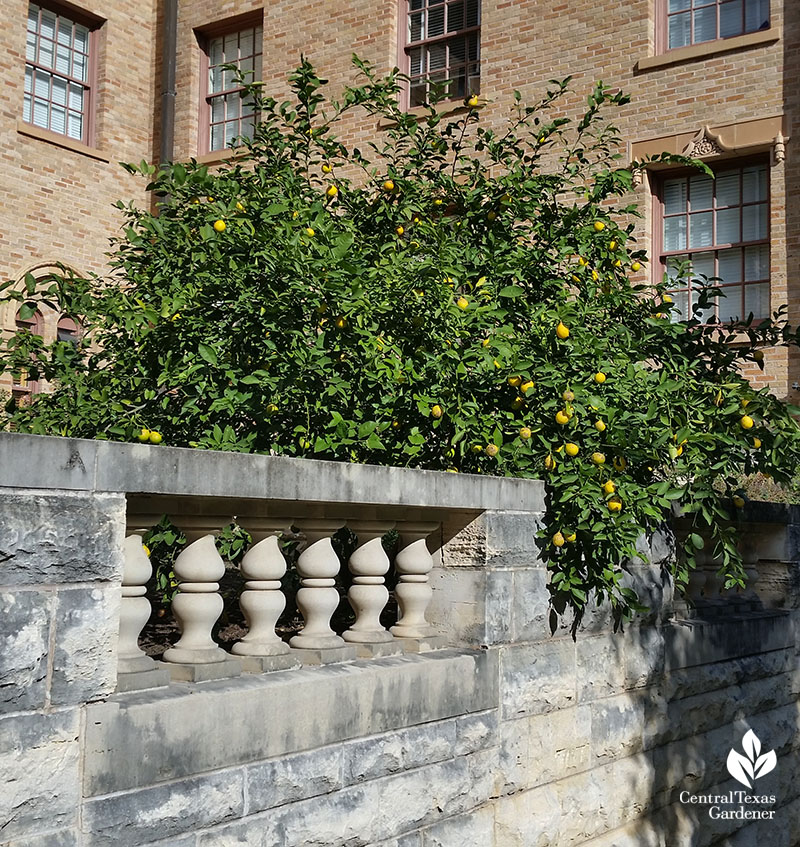 Protected by its stone terrace and warmed by brick and other courtyard dorms, the early freeze didn't harm the fruits. The black spots could be from bird pecks—a common situation in dry times. They don't penetrate the insides.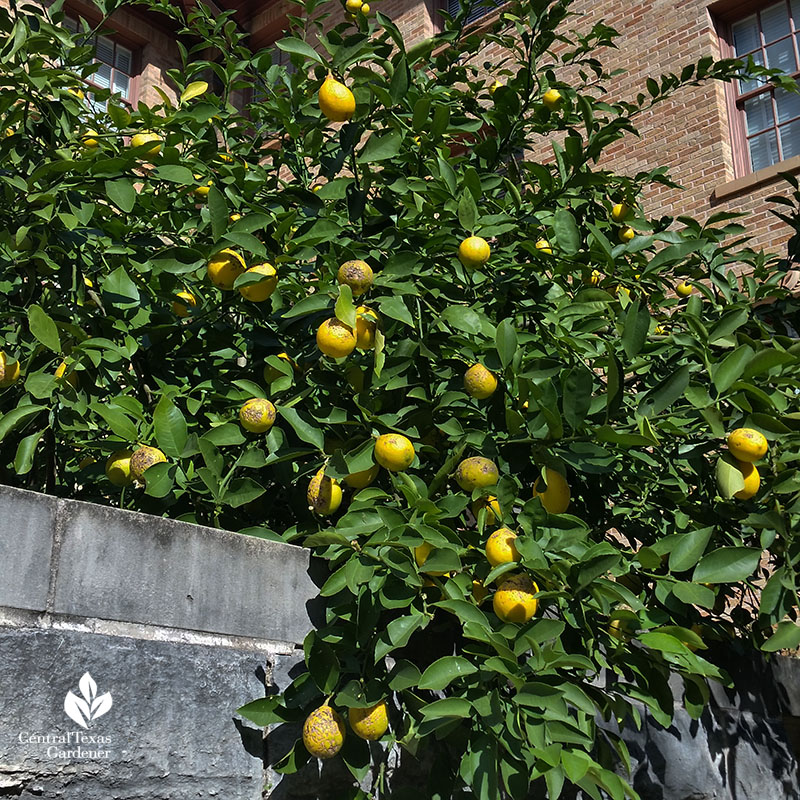 In case you missed it, this week we repeat our joyful interview with Teresa Sabankaya, California organic cut flower grower and slow flower florist and author of The Posy Book.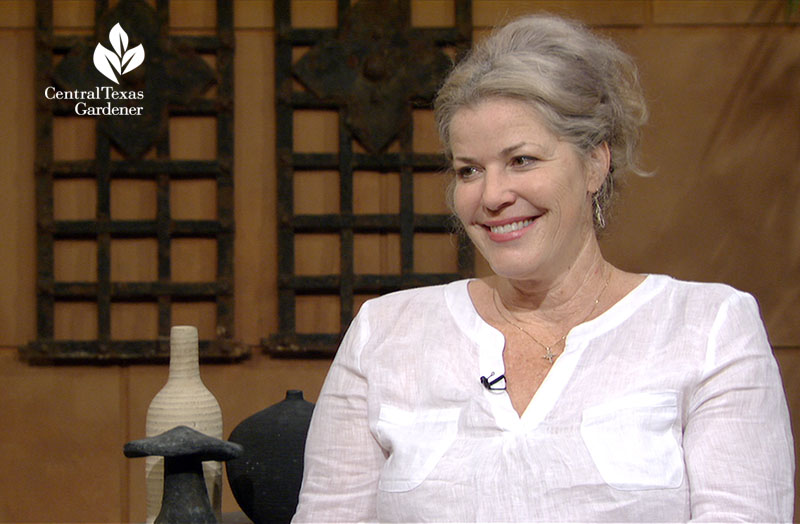 She explores the intricate language of flowers and how to craft your own message, an idea that grew from her own garden in Santa Cruz.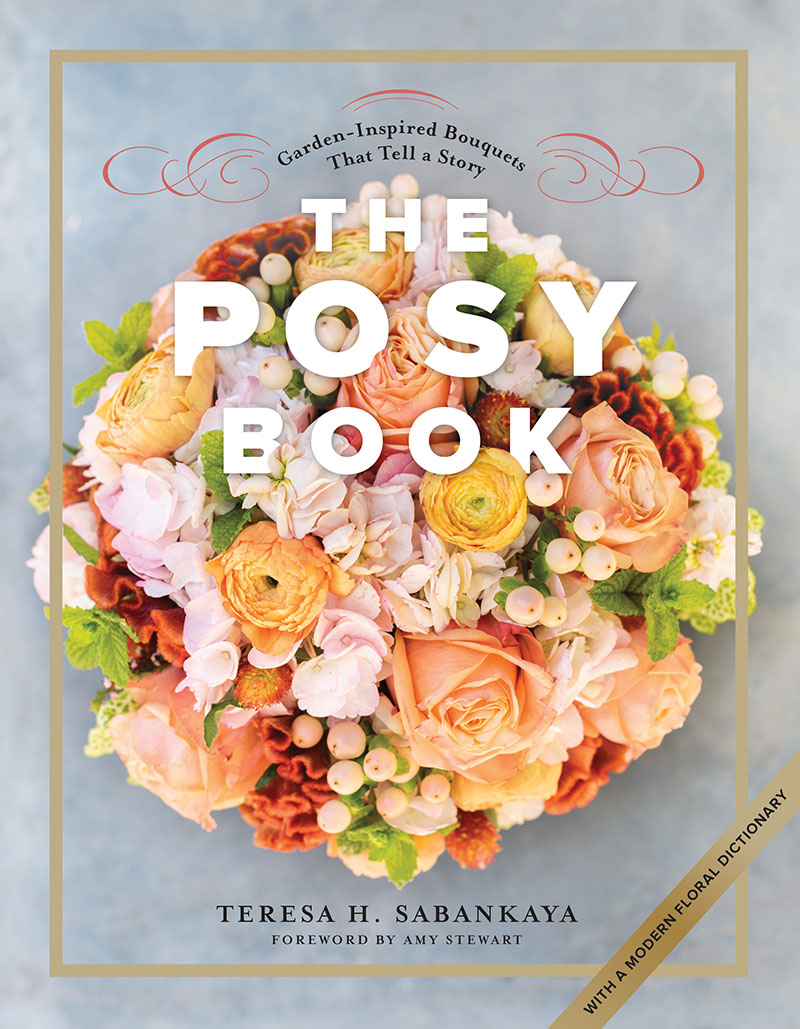 And thank you for stopping by! Linda
Comments