November 21, 2019
Plant Passionate: Panayoti Kelaidis
Recently, we met environmentally-minded students at The University of Texas who planted a Half-Pint Prairie on campus.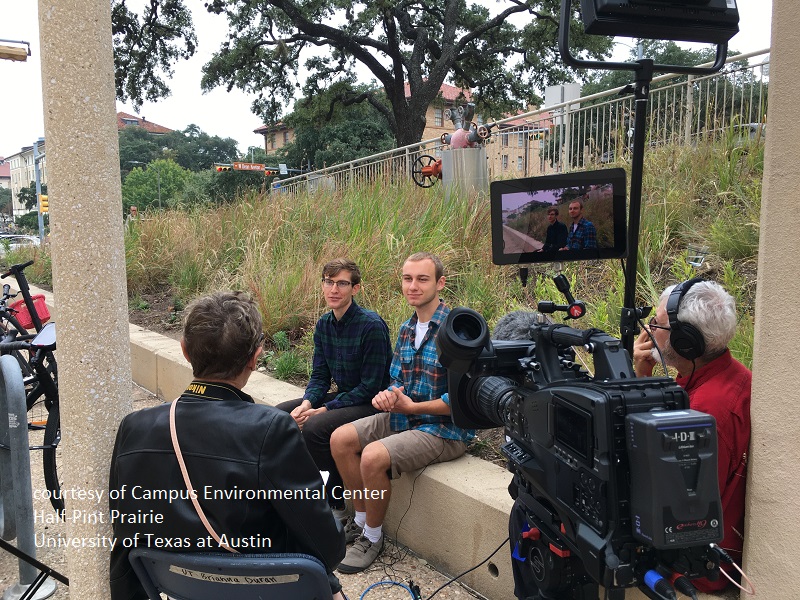 Their purpose: to illustrate the indigenous grasses of the Blackland Prairie (on which UT sits) and their valuable role in water retention and runoff cleansing, drought tolerance, and wildlife habitat. Coming your way on CTG in April 2020!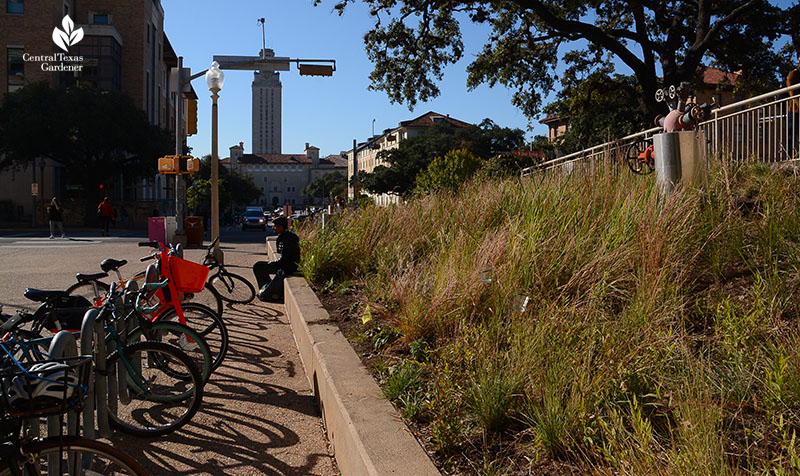 At the Antique Rose Emporium in Brenham, Michael and Jean Shoup, Bill Welch, and many others
have altered our design perspectives by pairing steadfast roses with native grasses and low-water perennials.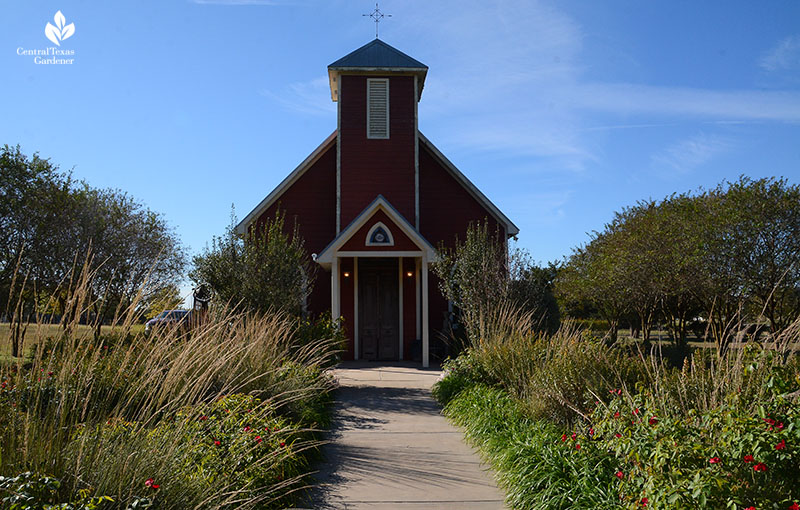 Last June on the Garden Bloggers Fling in Colorado, I got a quick glimpse of the extensive Denver Botanic Gardens where they link ecology and mindful sustainability with diverse habitats.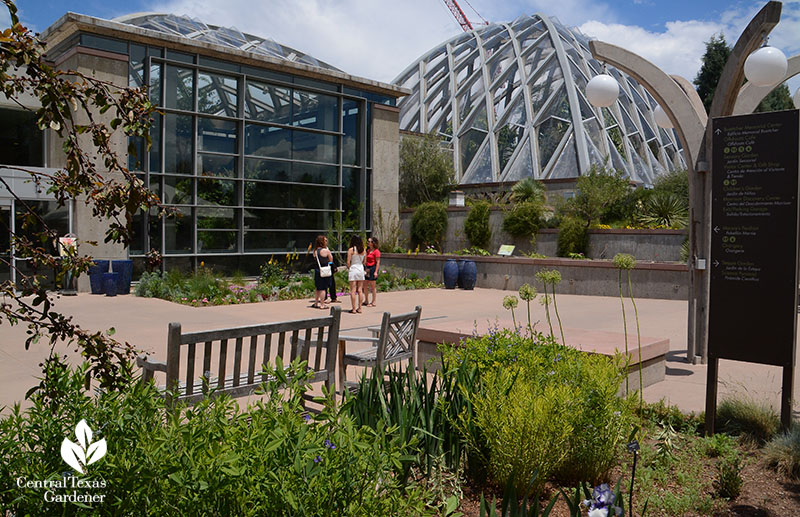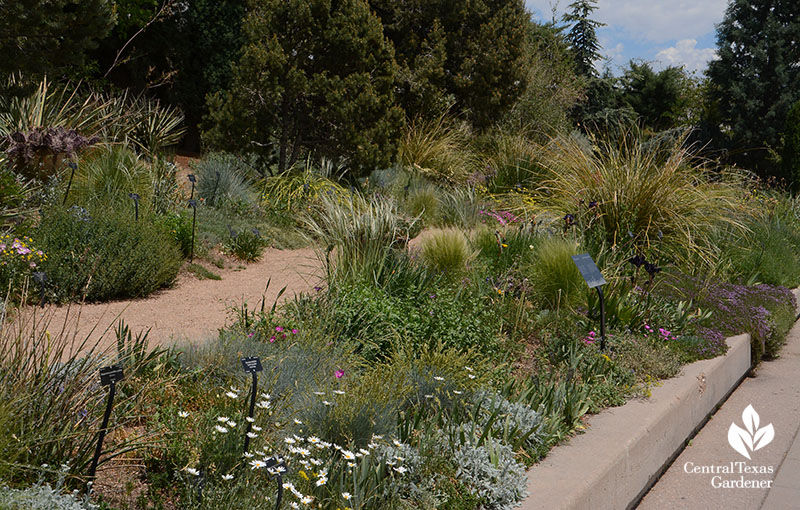 One of the visionaries at Denver Botanic is Panayoti Kelaidis, Senior Curator and Director of Outreach. An intrepid plant explorer and gregarious educator, we caught up with him (you've got to move fast!) at his Denver home and garden.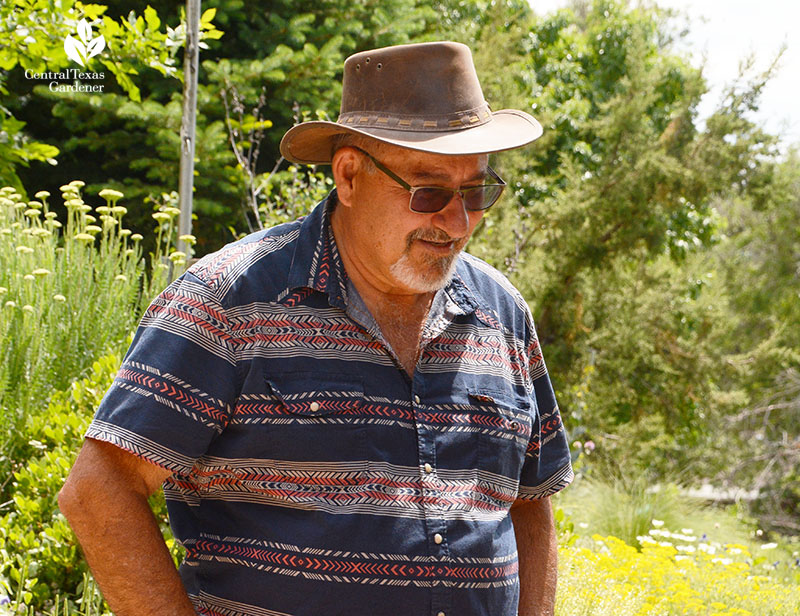 He and partner—artist Jan Fahs—bring their vision, creativity, and sustainable cultivation to their dimensional garden of food, flowers, succulents, trees, and perennial habitat.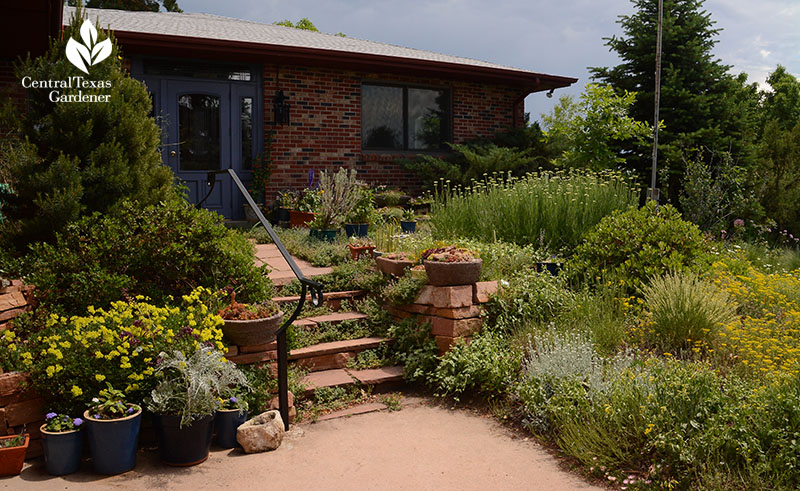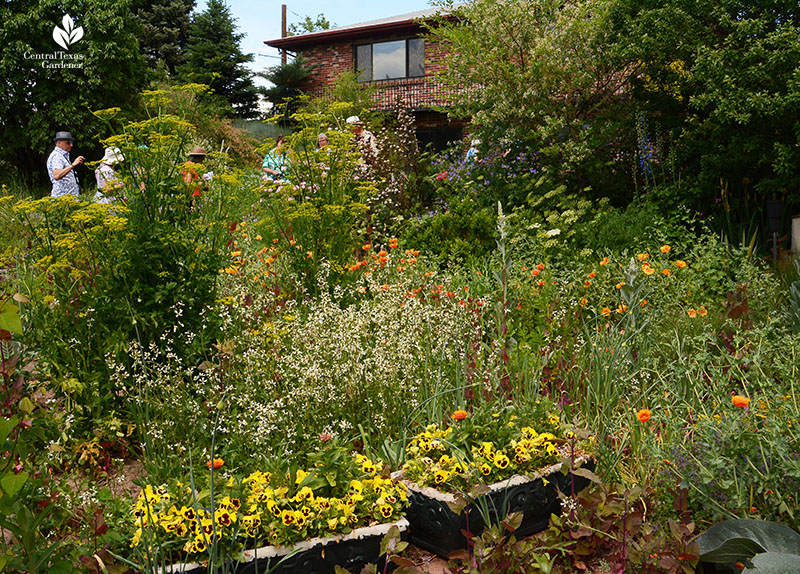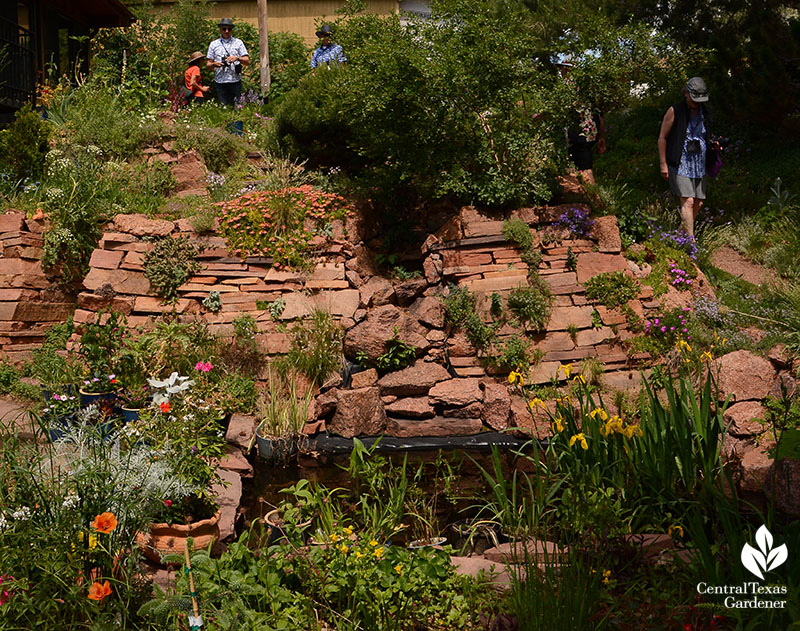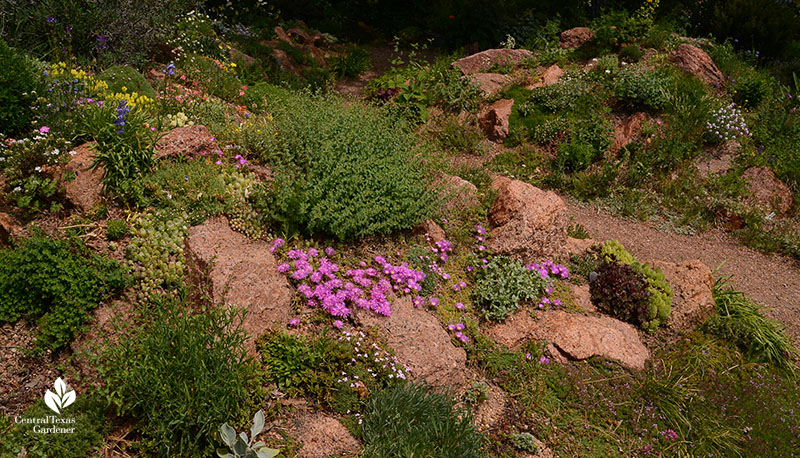 This week, we're honored to welcome Panayoti (PK) who joins John Hart Asher, Senior Environmental Designer at the Lady Bird Johnson Wildflower Center. Their conversation revolves around a mutual passion: water resourceful landscapes that cross regional and international borders.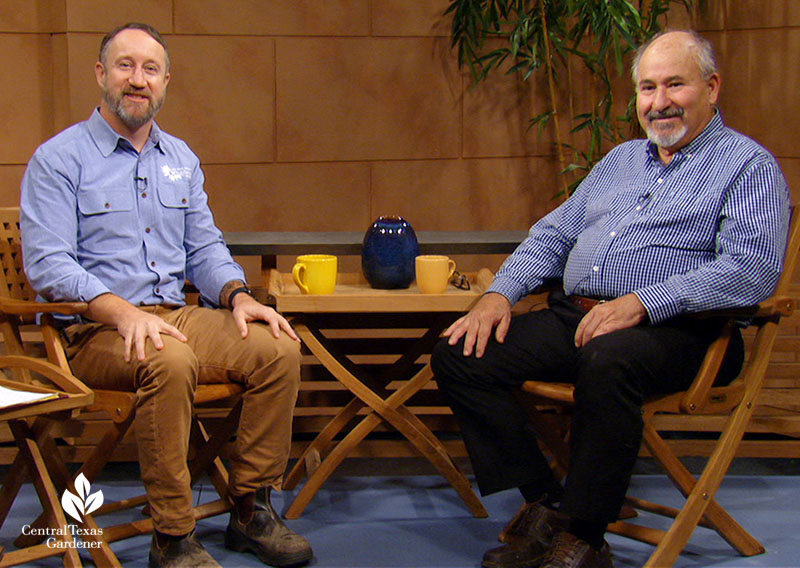 They explore insight from Steppes: The Plants and Ecology of the World's Semi-arid Regions, co-authored by PK, about how semi-arid biomes apply to home gardeners.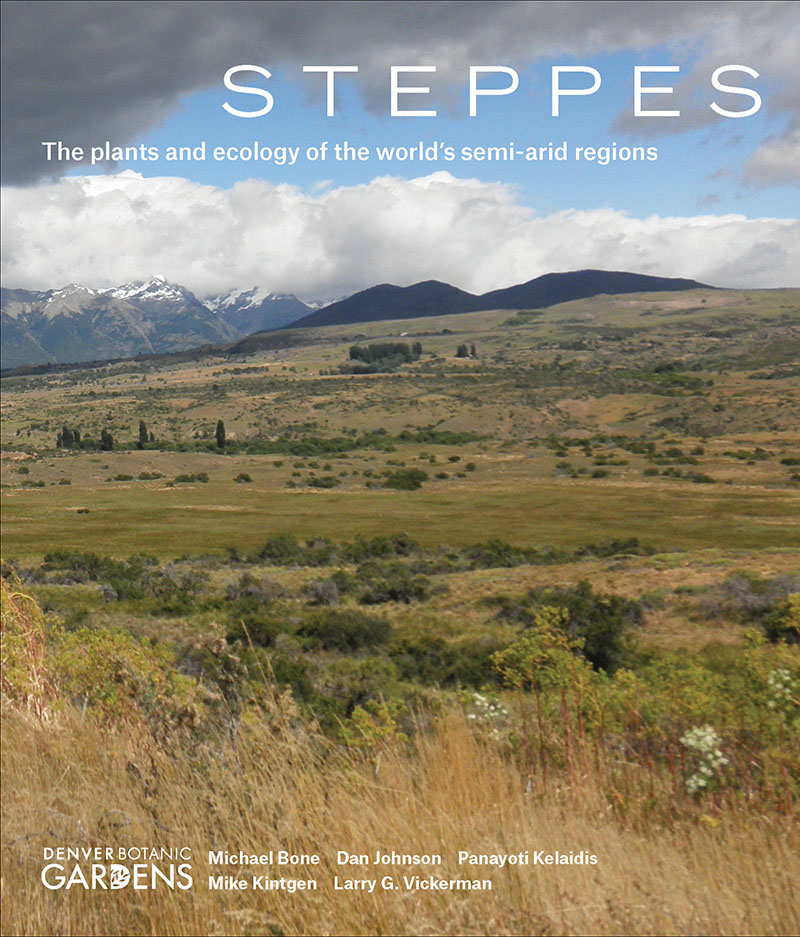 From afar, I keep up with PK's humor, passion, and introspection through his blog, Prairiebreak, that tucks me right into his adventures to widen my eyes and philosophy.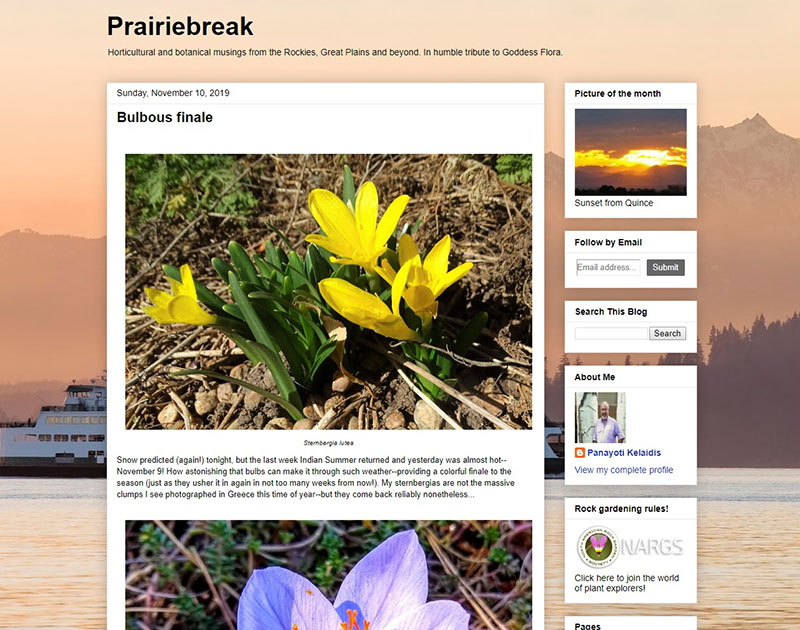 Watch now!
We all know by now that even native plants can run into trouble with extended dry conditions. Vincent Campos has a Texas Sabal palm with yellowing fronds, despite drip irrigation and palm fertilizer every three months.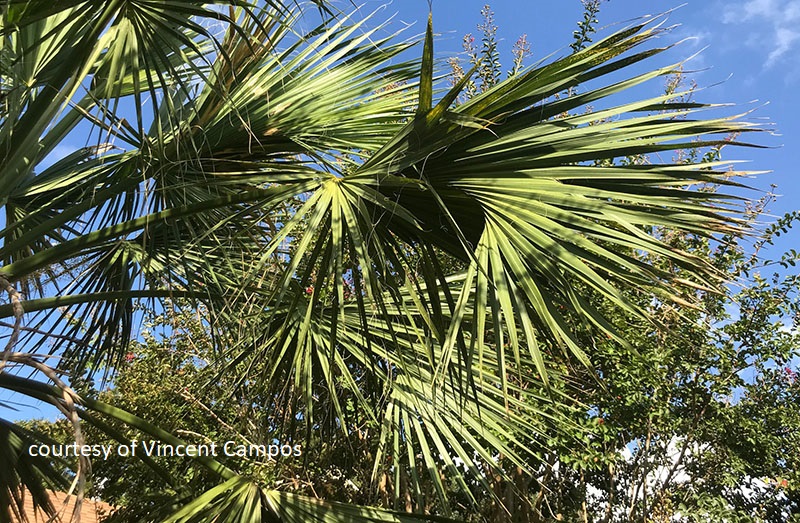 Daphne explains that the tree is actually healthy overall, but recommends deeper irrigation in conditions like last summer, and to cut back on fertilizer (that contain salts) in summer. Get her complete answer, how to deal with invasive Virginia buttonweed, and a look at viewer gardens!
In Central Texas winters, we can pair colorful lettuces with equally edible pansies in the chemical-free garden.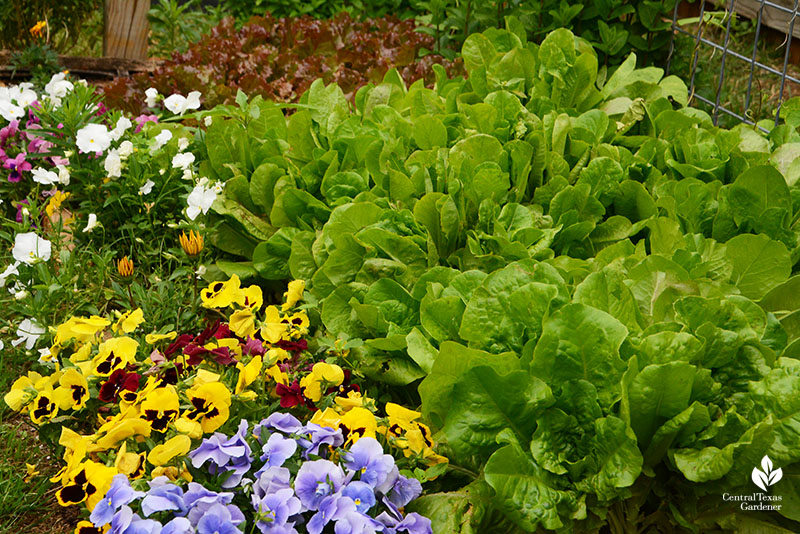 But let's not forget colorful, tangy additions including red-veined sorrel 'Raspberry Dressing' rumex, perfect for containers, too. Mine return in the ground every fall!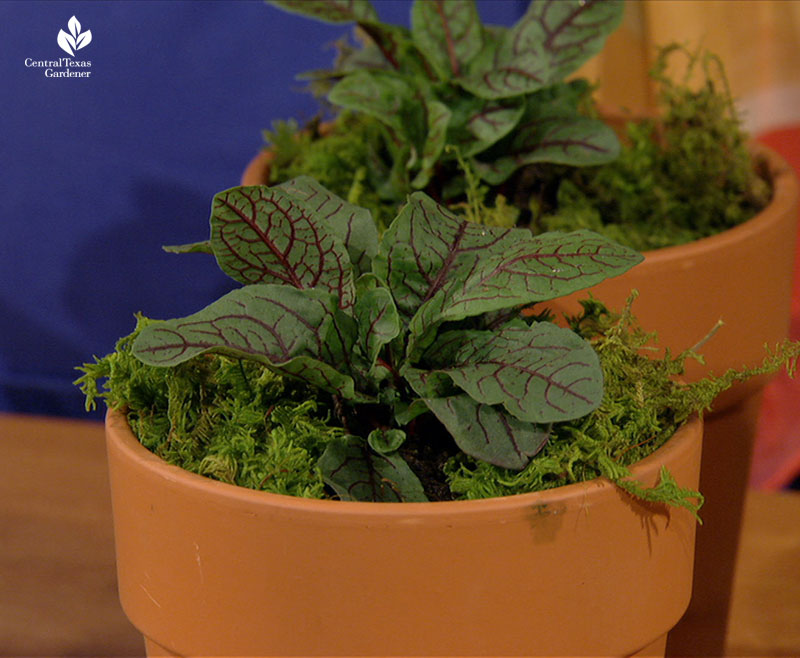 Pluck zesty 'Red Giant' mustard leaves all winter.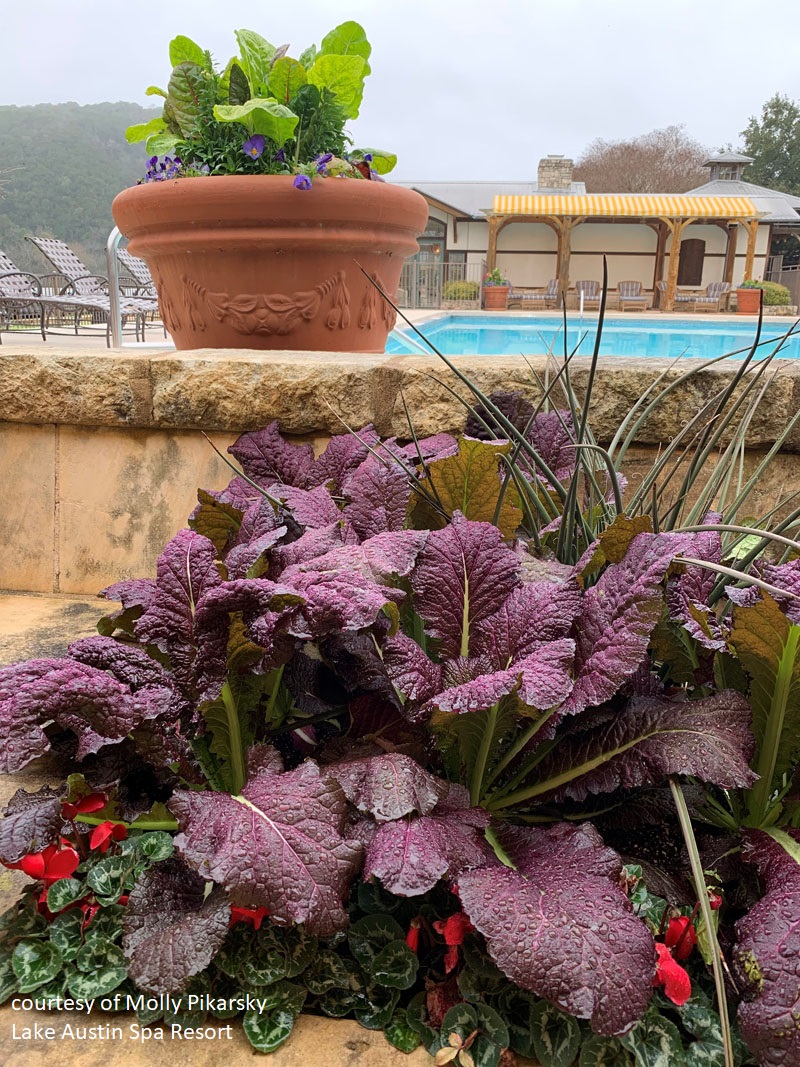 Colorful radicchio, a member of the chicory family, must be harvested as a whole plant.


Molly Pikarsky, Flora and Fauna Manager at Lake Austin Spa Resort, explains how to grow, fertilize and harvest.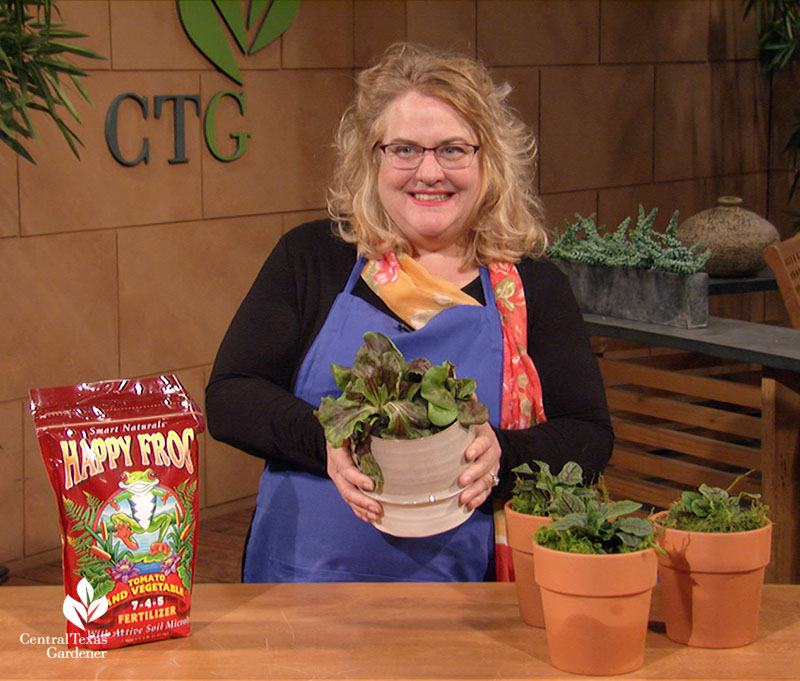 Watch now!
On tour, John Hart Asher and Bonnie Evridge turned a weedy backyard into a native plant micro-prairie with room for organic vegetables and play area for their two small boys.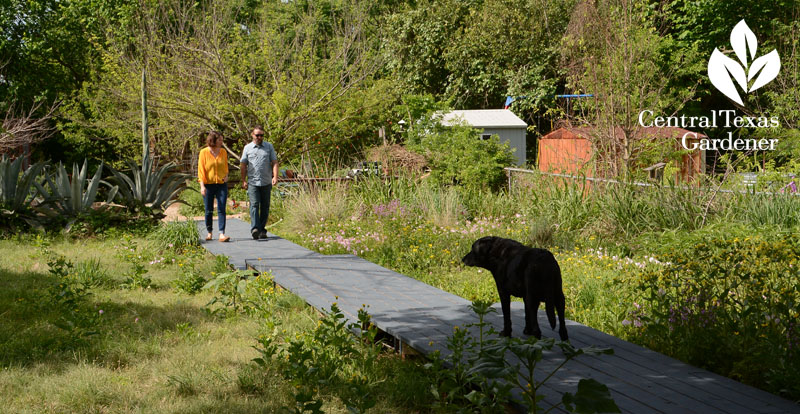 Watch now!
Thanks for stopping by! Linda
Comments