March 4, 2021
Changing How We Grow: Barton Springs Nursery
"When we get home, we're going to get dirty!"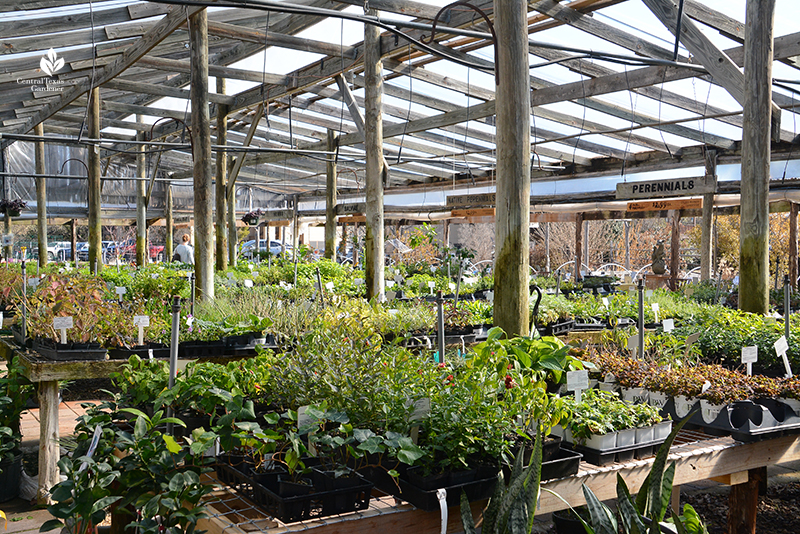 Just days after the great freeze of 2021, I overheard this enthusiastic proclamation when a little girl handed pots of colorful pansies to her mom. I'd dropped by Barton Springs Nursery to grab some video for a conversation I'd recorded with Bernardine and Conrad Bering a few weeks ago. The protective row cover had been rolled back on this spring-like day.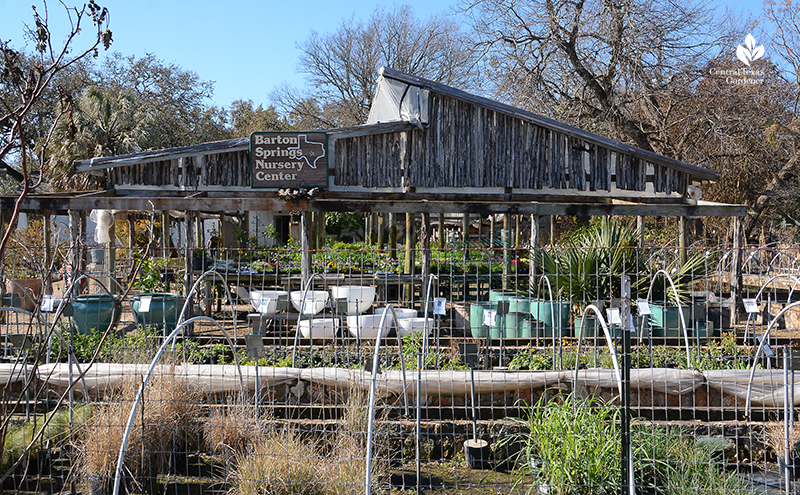 Bernardine and Conrad have cultivated a lot of gardeners since they opened Barton Springs Nursery (BSN) in 1986 with the motto "Grow Plants for Travis County in Travis County."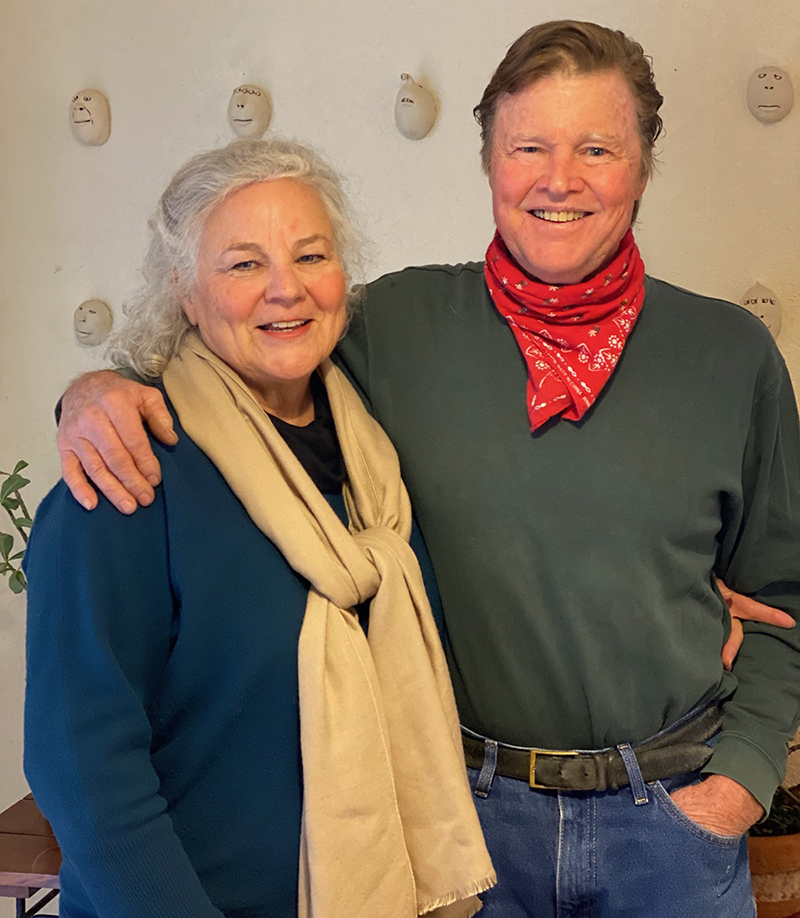 I'm one of them! It's where I bought my first mountain laurel and first rock rose (Pavonia lasiopetala) back when finding native plants was as difficult as nailing a COVID vaccine these days!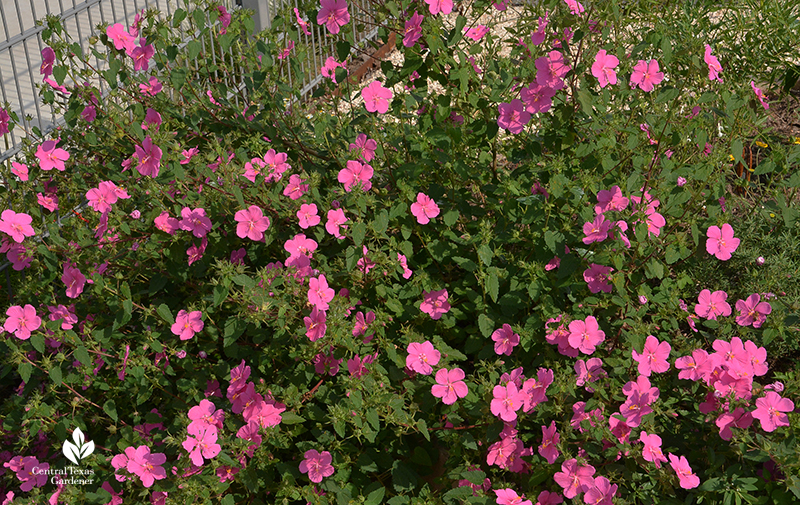 As a gardener, I headed in new philosophical directions thanks to them, and so has CTG. Since Conrad prefers to be behind the plants, rather than a camera (my preference, too), we've hooked up with their knowledgeable team for always insightful CTG segments.
SO, it was a real treat to join both Bernardine and Conrad behind the webcam before Snowvid 2021 blanketed us with snow and left us with freeze-dried plants.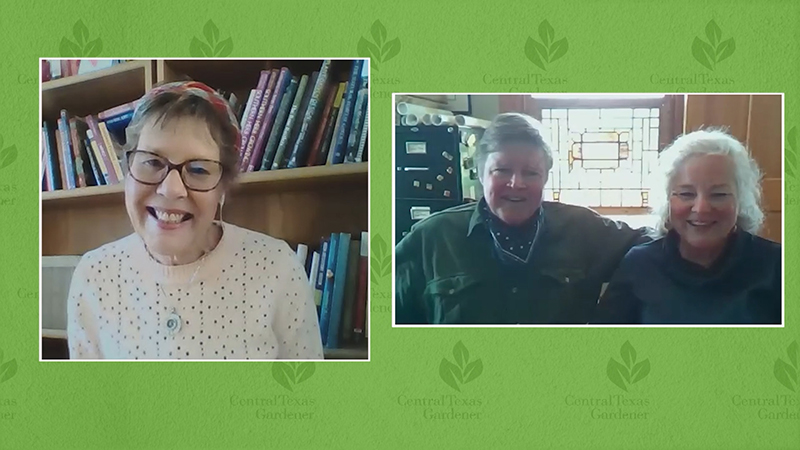 When I asked Conrad about one of their biggest nursery traumas, it was 1989 when lows dipped to 4° and roads were closed due to ice for days. "We were in our house in Clarksville and so I walked to the nursery. . . I was just getting bags of mulch and putting them around plants. And that was really stressful thinking we're going out of business." he said.
Red yuccas were frozen solid. But when they thawed out, there wasn't a mark on them! (So you're good to go with yours this year, including recent cultivar Hesperaloe parviflora 'Brakelights').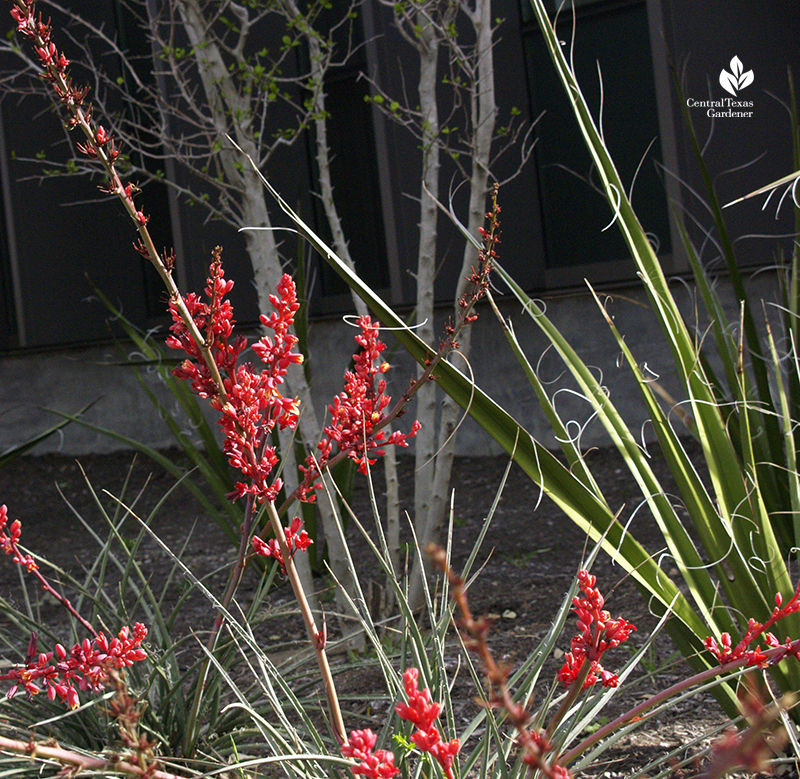 In 1986, they started BSN on Sterzing Street, just off Barton Springs Road near Chuy's.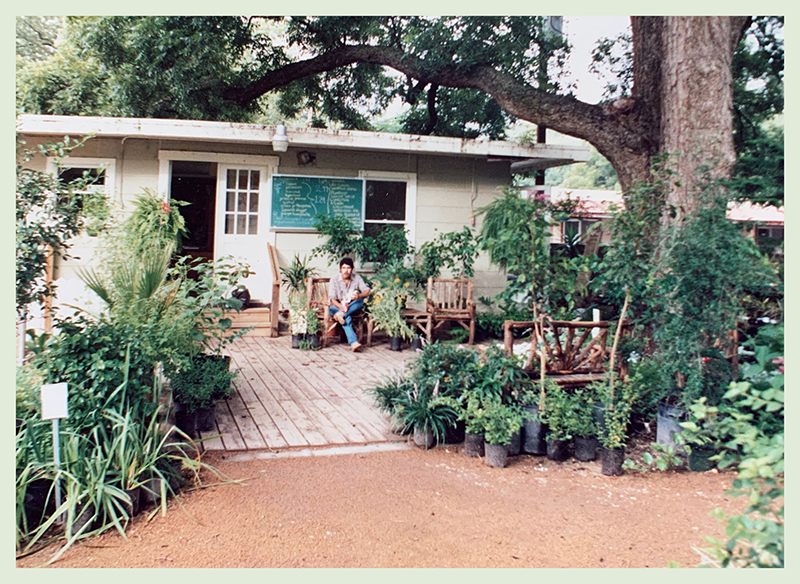 Rather than trying to force plants outside their range to work in our soil and weather, they promoted selections for success through drought, temperature swings, and deer.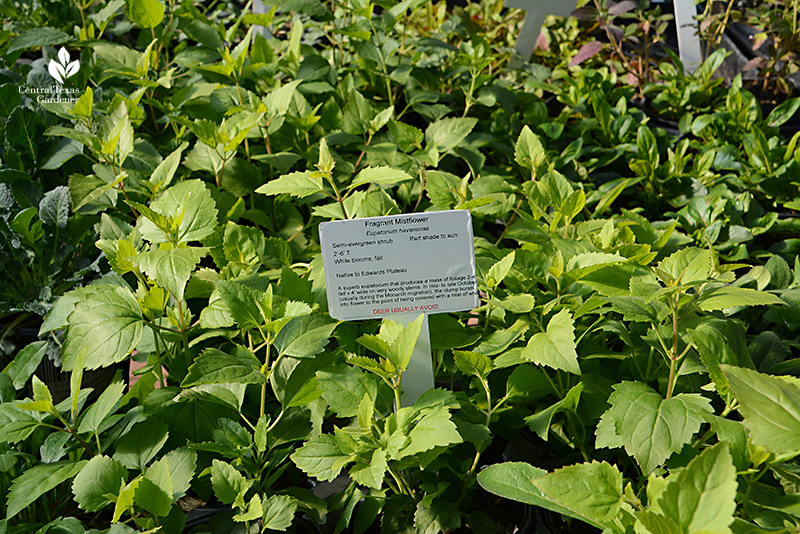 Conrad began propagating water resourceful plants like native Turk's cap that withstands just about anything. They also committed to growing for wildlife.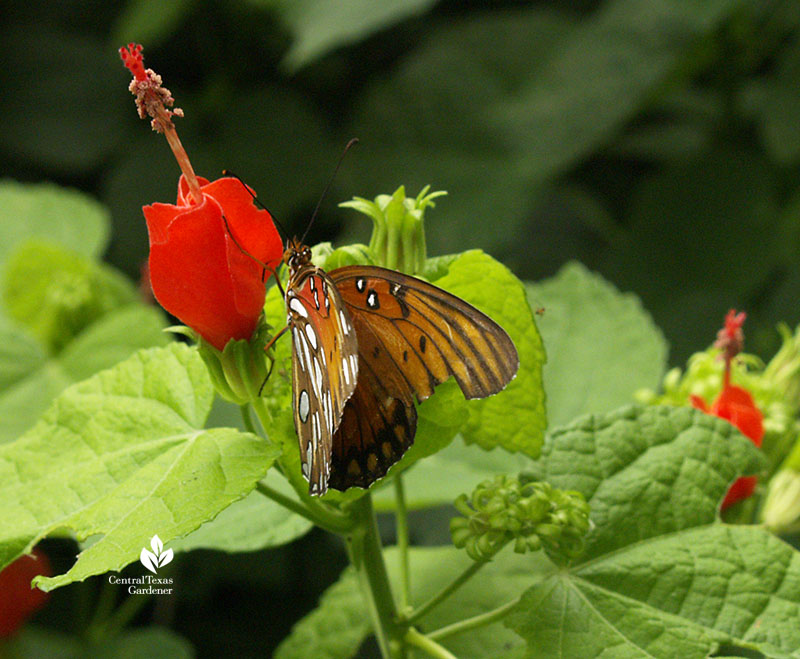 The Sterzing location came with a worrisome month-to-month lease, so Bernardine landed a Small Business Administration loan to buy the Bee Caves Road location in 1991. Home to Griffin's Western Wear in the 70s and a former riding stable, it took lots of work to turn it into a garden center venue. Thanks to Bernardine and Conrad for all their historic pictures!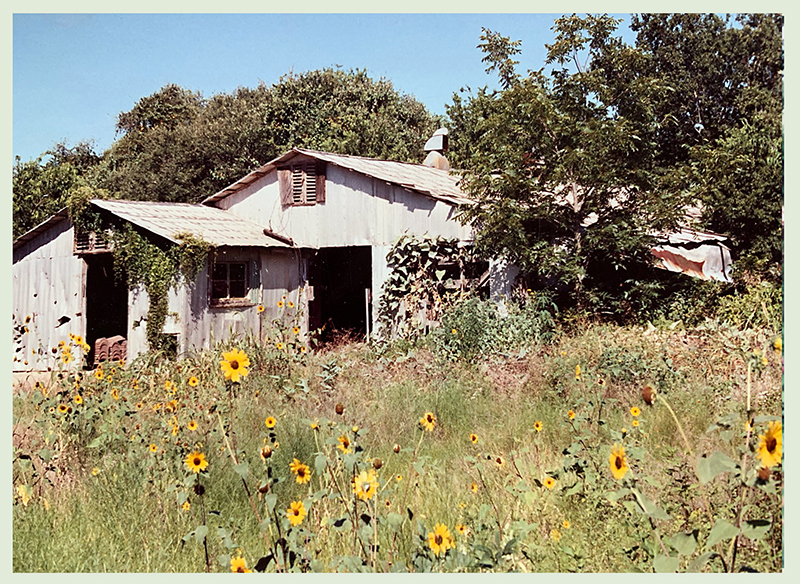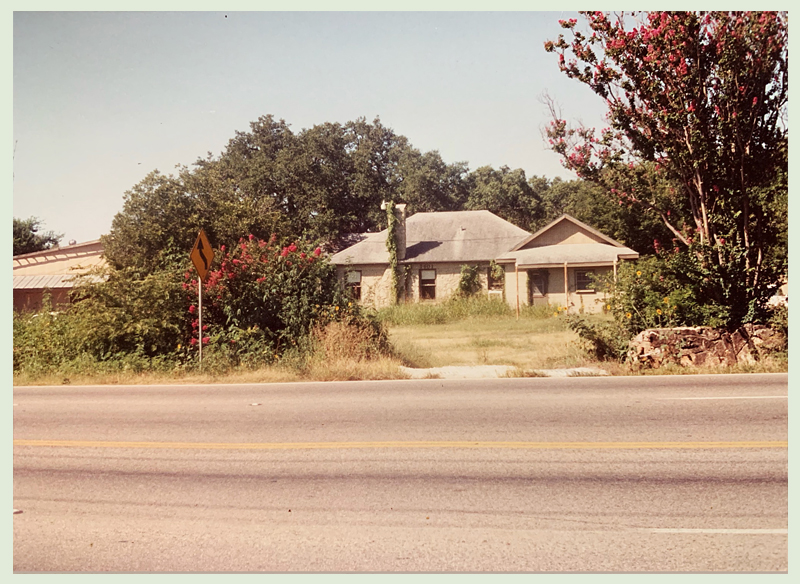 Conrad's former life in the building and remodeling industry came in handy. He'd discarded that after watching how land was razed of valuable plants. "I don't want this to be my legacy, just destroying nature. I started watching the whole miracle of plants growing and it was a lot of fun," he said.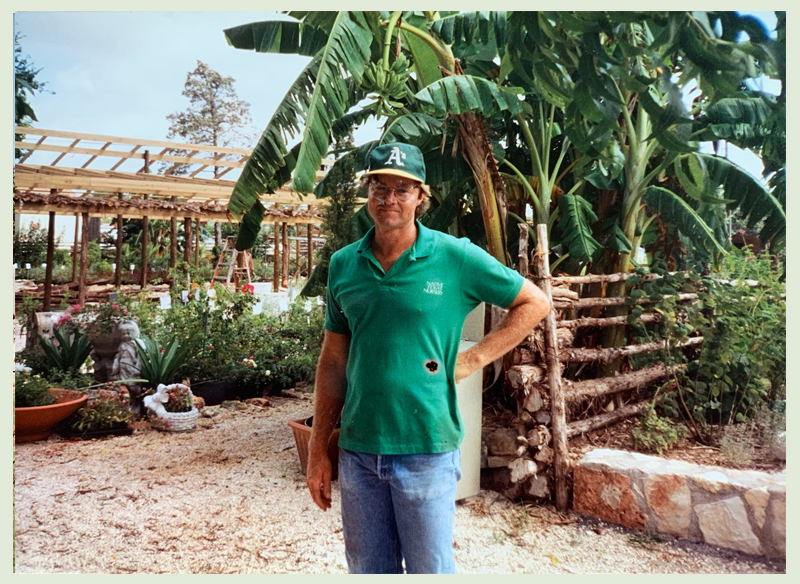 His brother-in-law Michael Shoup, founder of the Antique Rose Emporium, was collecting native plants (along with heirloom roses) and noted that Austin was enthusiastic about them.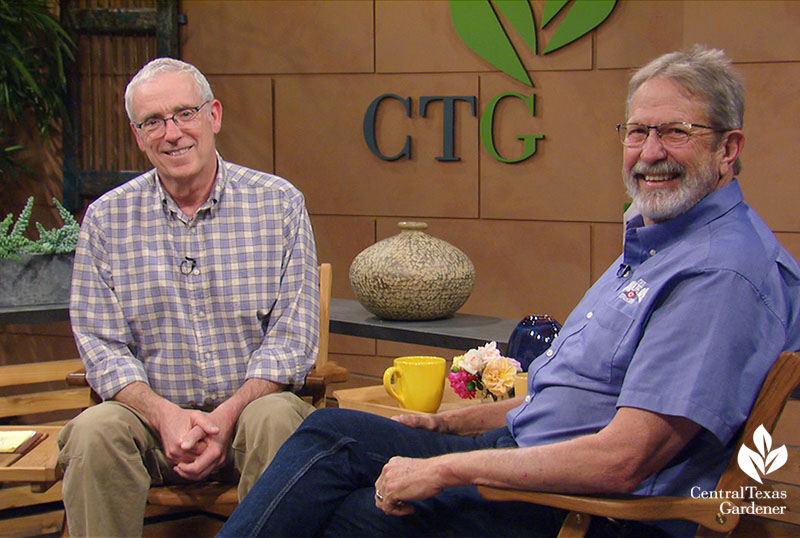 With Michael's mentorship and Bernardine's foresight, creativity, management, and organizational skills, the Berings opened the new location to great enthusiasm.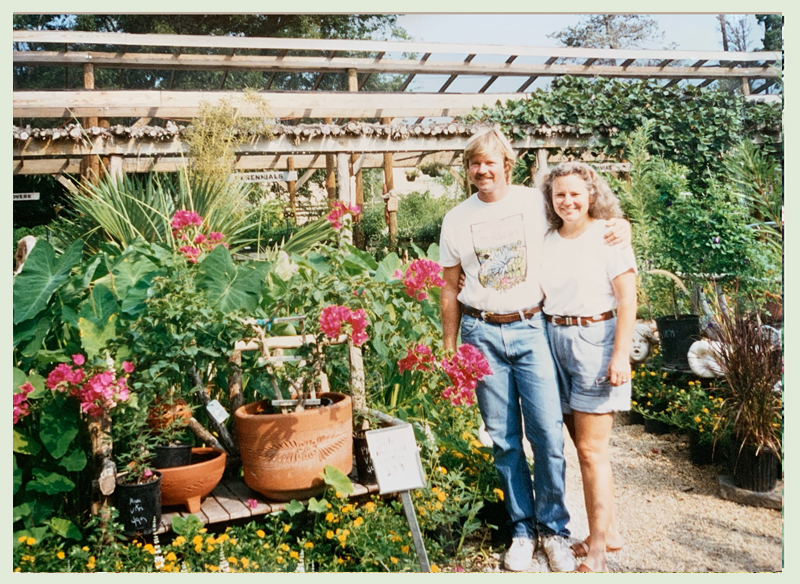 "Before we were able to open, customers had heard we had moved over there and that we had really run out of money. I was down to like two people that would say 'Pay me when you can,' but customers came in and it was just so encouraging," Conrad remembered.
Bernadine added, "Conrad would be over there working, and we'd have some of our customers come over and say 'I want to give you money. What can I buy?'"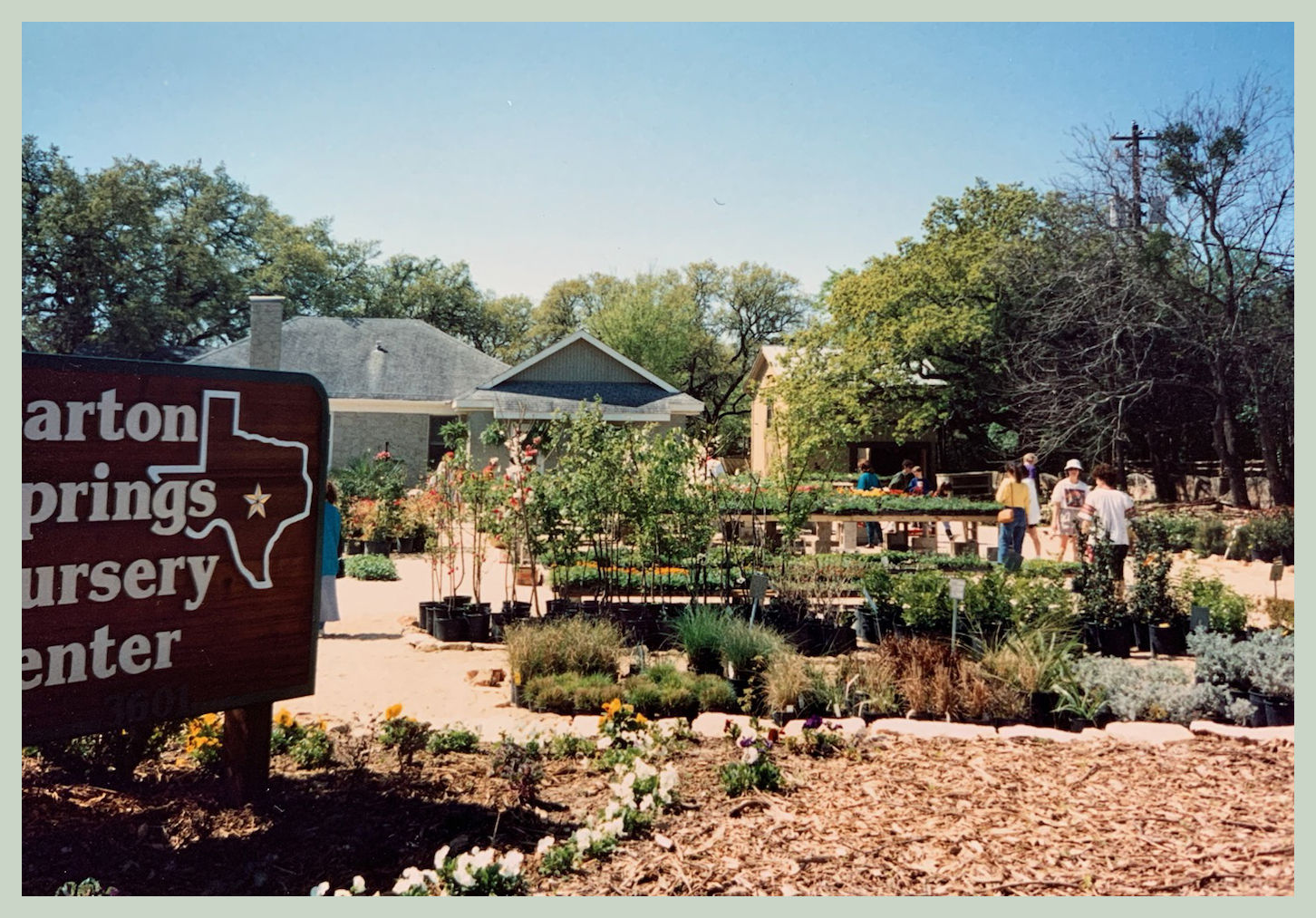 Their daughters grew up at the nursery, playing alongside their working parents, and eventually working at BSN.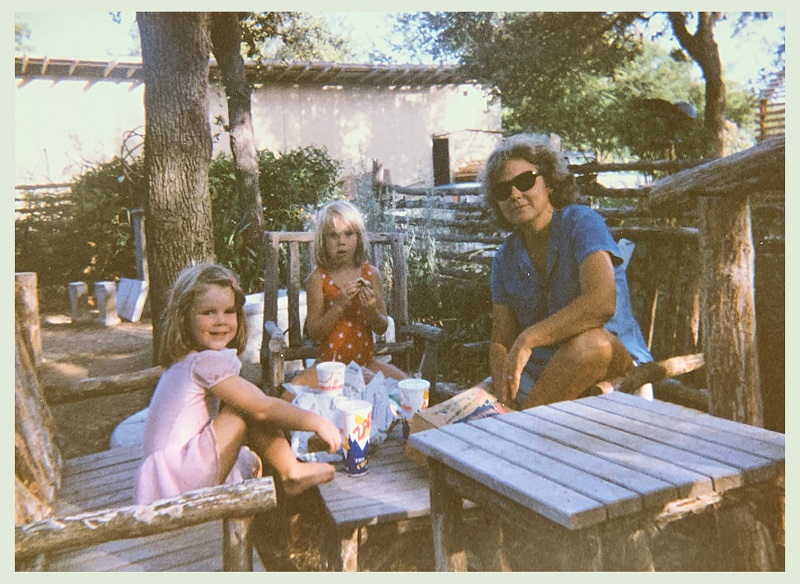 Always bringing fun to work with them, too, Bernardine organized events that promoted their educational mission.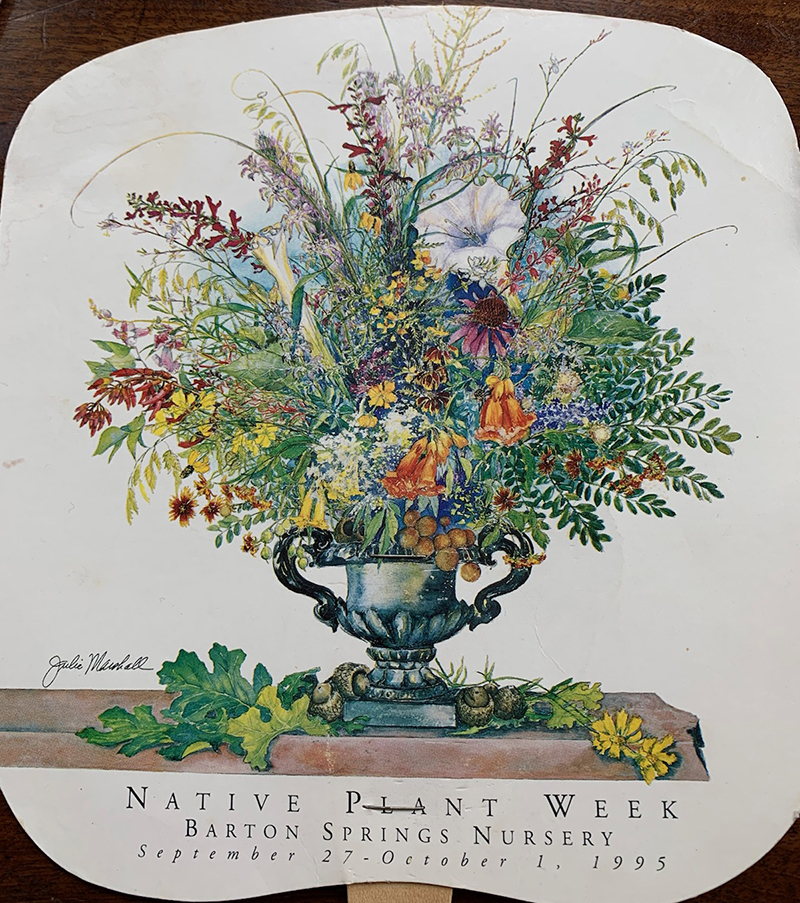 "But Conrad also likes to grow. In fact, I think if there's a part of the nursery that he loves best, it's the growing and that's been true from the beginning. He goes out into the woods and collects seed and takes cuttings and brings them back," Bernardine said.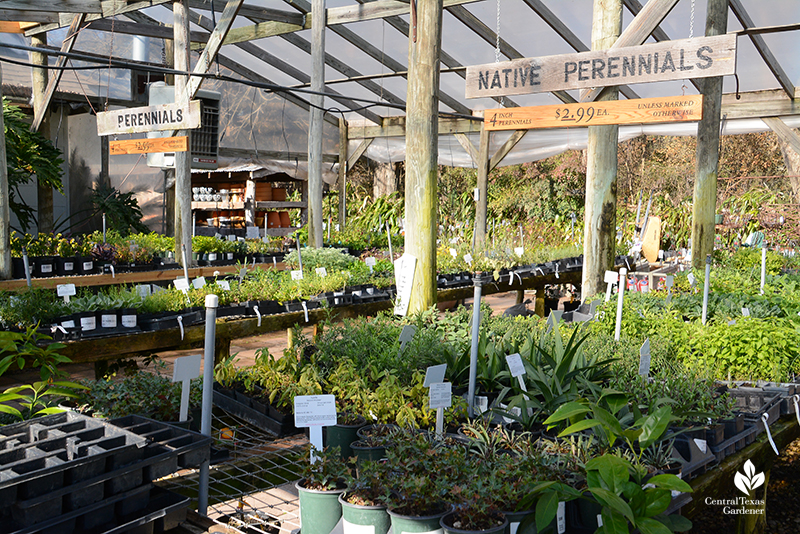 For many years, Nick Ulrich and Hermilio Mundo Cabrera joined Conrad in propagating every possible plant they could. Now, Hermilio's daughter has joined the plant creation team.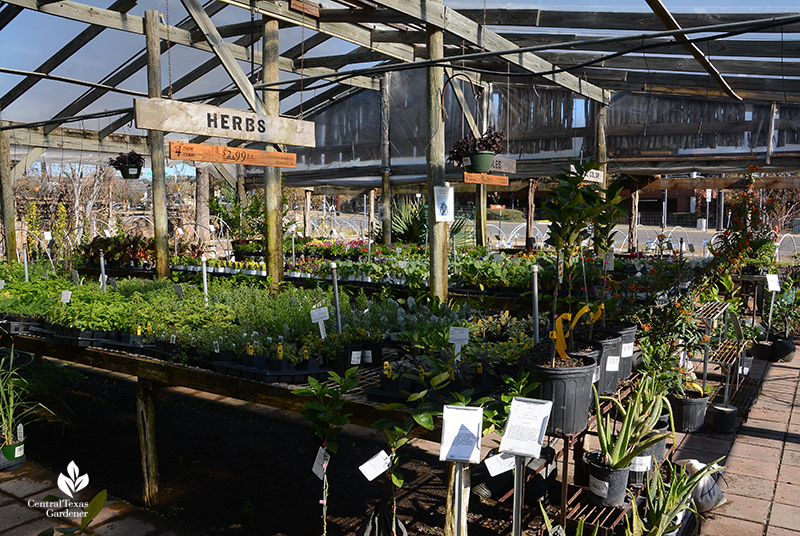 From growing edibles to houseplants, Bernardine noted, "There's just a reverence for the earth that gardeners have."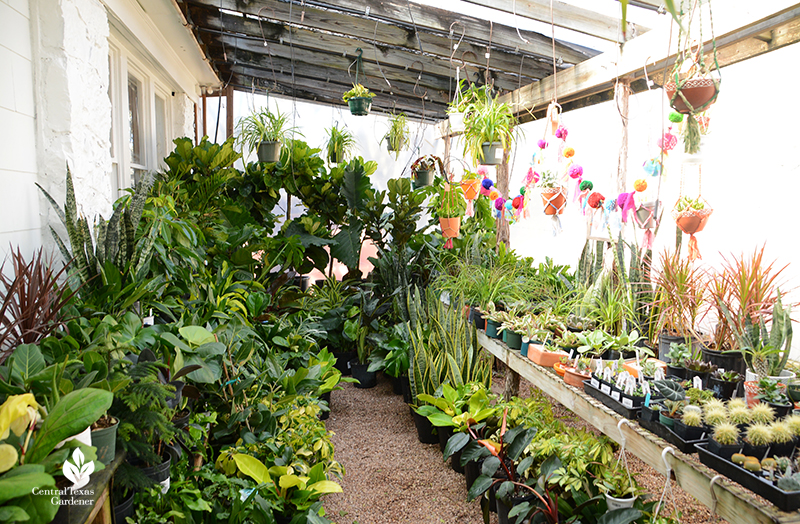 In 2020, Bernardine and Conrad decided to sell the nursery to William (Willy) Glenn, nursery manager for six years, and a guest on CTG many times! Conrad knows how teamwork is behind any business success, so Amy Hovis, owner of Eden Garden Design, and Greg Thomas joined Willy as co-owner.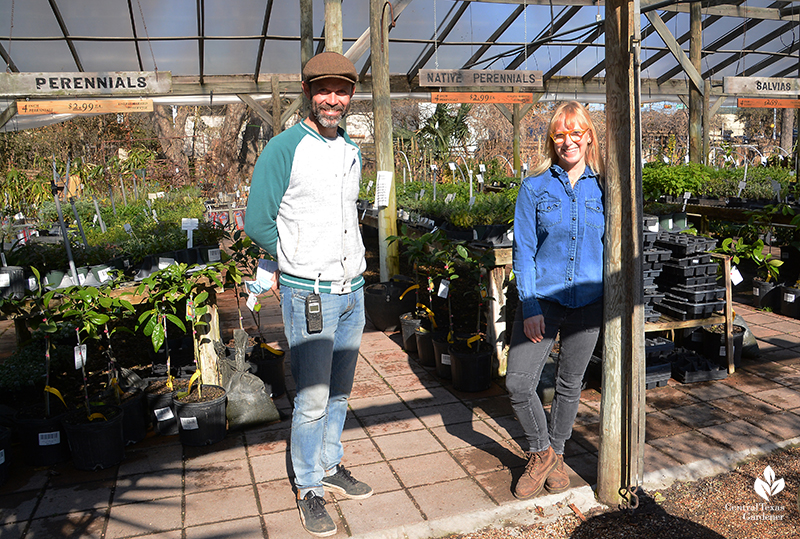 Already, Amy's design office was on site, so it's a very organic step!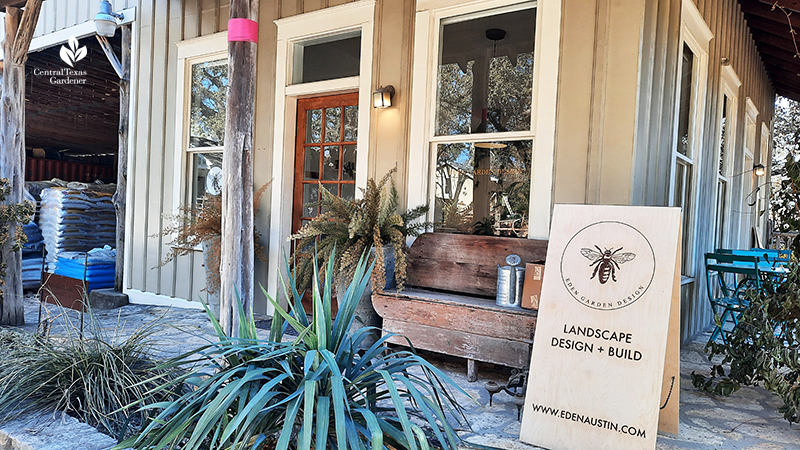 Right off the bat, February threw the new owners a whopper of a freeze. Thanks to the long-term dedicated and hardworking team at their sides, they rallied this curve ball, yet another in a pandemic year.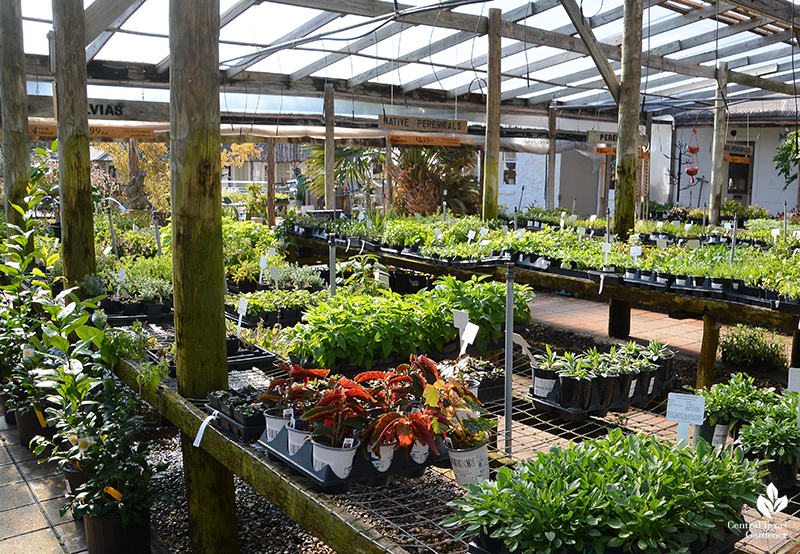 Conrad's not resting on his plant laurels, though. For 17 years, he and his team propagated plants in east Austin at Barton Springs Wholesale.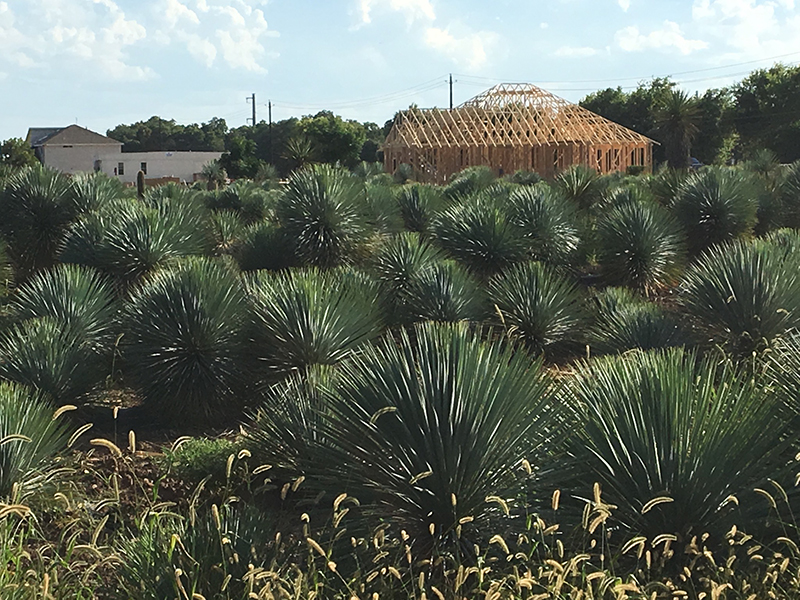 Now, they've named their 18-1/2 acres Bering Growers @973 Farm, where Conrad's working just as hard as ever, though Bernardine claims that he's really "never worked a day in his life!"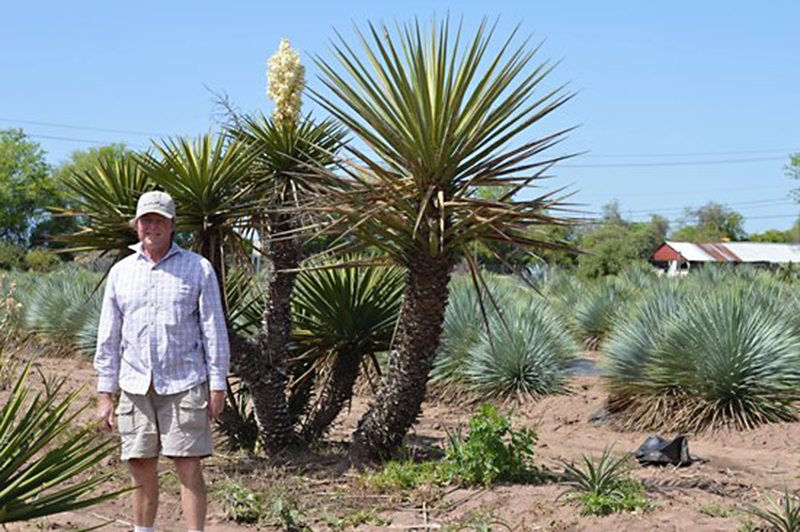 "I can get dirty and go out there and stay around and wear myself out and it's a blast," he said.
The Berings have helped launch numerous careers in the landscape and garden business. "It's a family. We all had a lot of fun together," Conrad said.


Past and current employees all hold a warm spot in their hearts for Bernardine and Conrad. Here are just a few comments I quickly gathered.
Andrea DeLong-Amaya, Director of Horticulture, Lady Bird Johnson Wildflower Center
Conrad and Bernardine were very supportive of us building our knowledge base, their onsite propagation and focus on selling native plants drew me to their nursery In particular. I learned various propagation techniques which allowed us to go different things that wholesalers weren't offering including many native species we collected. I even learned how to use a nail gun when they were remodeling the old house that is now their garden shop! I remember being so impressed with Conrad's ability to identify leafless trees in winter. I wanted to turn everything he knew. I wanted to learn everything he knew about plants. I truly valued the education I got from working with the Berings at BSN. They really launched my horticultural career. And reminiscing has been a good reminder of how fundamentally influential that experience was for me.
Colleen Belk, former BSN manager for 17 years
Working at BSN was one of the most important parts of my life. Bernadine (8 months pregnant) interviewed me on the stairs. Conrad called that night and offered me the job and asked when I could start, and I said tomorrow, a spring day. From that point on I was the happiest person ever. I believed in what Conrad and Bernadine created. Bernadine taught me so much after I became manager. Conrad and I shared the enthusiasm of finding new plants to sell to customers. He taught me all about propagation and today I'm busy doing my own in my greenhouse. Exact same set up. Linda I could go on and on. I just cant express the how much I love BSN and everyone ever involved with it. I always told Conrad that I will always work for him. The most important employee that worked with me was Mae Sanchez. She made my job so much better. Ok that's enough I'm getting sentimental.
From Mae Sanchez, BSN manager for years and now at Garden-Ville
They created an environment for lasting friendships to form. They gave people opportunities to learn and launch their own careers. In the green industry. They showed that a husband and wife can run a successful business together and have no one in prison for murder. And if you were super lucky and willing to jump in freezing water at 7:00 AM they taught you how to ski. I couldn't imagine my life without them.
Robert Leeper, landscape designer
Conrad and Bernardine gave me one of my first jobs in the Austin area and was a great education to what really goes grows here in Austin. And more importantly, a passion for using native plants. They were at the forefront of a movement to embrace and promote the use of regional native plants. That early influence still continues in my landscape designs today beyond all the wonderful knowledge I have gained. I'm so grateful to Conrad and Bernardine and all the people there for building that community we belong to. I'm just as happy to walk in there today as is on the first day on the job. That says a lot about the business they have built.
Patrick Kirwin, landscape designer
Conrad and Bernadine democratized gardening by allowing everyone to be able to buy plants of all sizes So if you could not get a 5-gallon plant you could try a 4 " container. Or even buy something smaller to try, whether it was native or nonnative. They were also very good about new plants and producing them.
Charlotte Boyle, long-term part time team member
In the early days as the business was growing Bernardine told me they did not want to get too big and lose the ability to provide the best customer service. And you have that. I feel BSN introduced the idea of xeriscape to regular gardeners with Conrad's priority on native and well adapted plants. I remember one season, many years ago, he grew large numbers of four-nerve daisy, and that was before it was widely available. Conrad and Bernadine have done an amazing job of starting and growing up wonderful business. And I'm happy to have been a part of it. They now are my good friends.
Please send me your memories to llehmusvirta@klru.org and I'll add them here!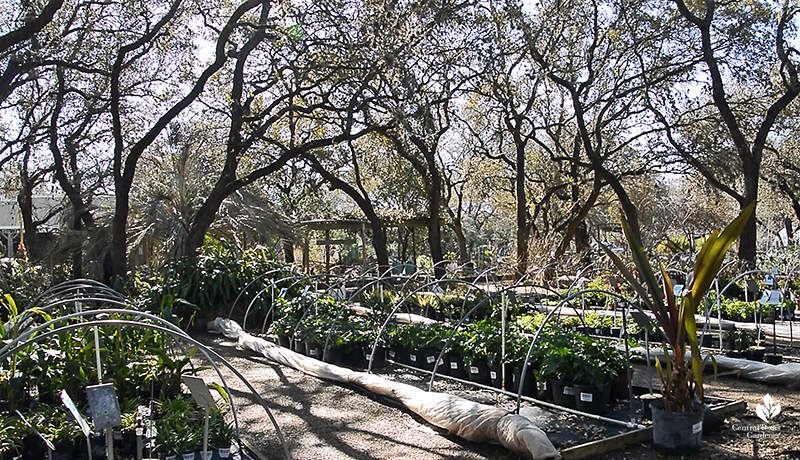 There's lots more to their story, so watch now!
Thanks for stopping by! Linda
Comments