November 10, 2021
New Naturalism: Resilient, Ecological, Vibrant Gardens with Kelly Norris
We hear a lot about ecology, ecosystems, and ecological horticulture, but what can we do at ground level in our own gardens? Energetic visionary horticulturist, plantsman, and author Kelly D. Norris joins us this week to celebrate gardens that connect us to the land under our feet.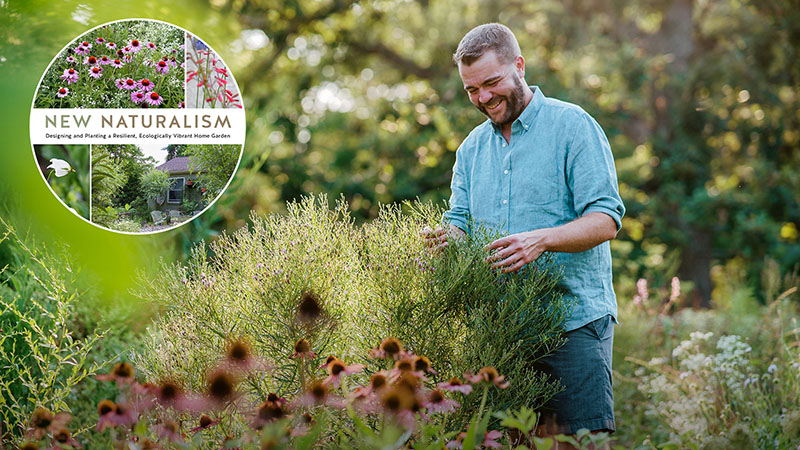 In his latest book, New Naturalism: Designing and Planting a Resilient, Ecologically Vibrant Home Garden, he guides us down beautiful pathways where place, plants, and wildlife interact.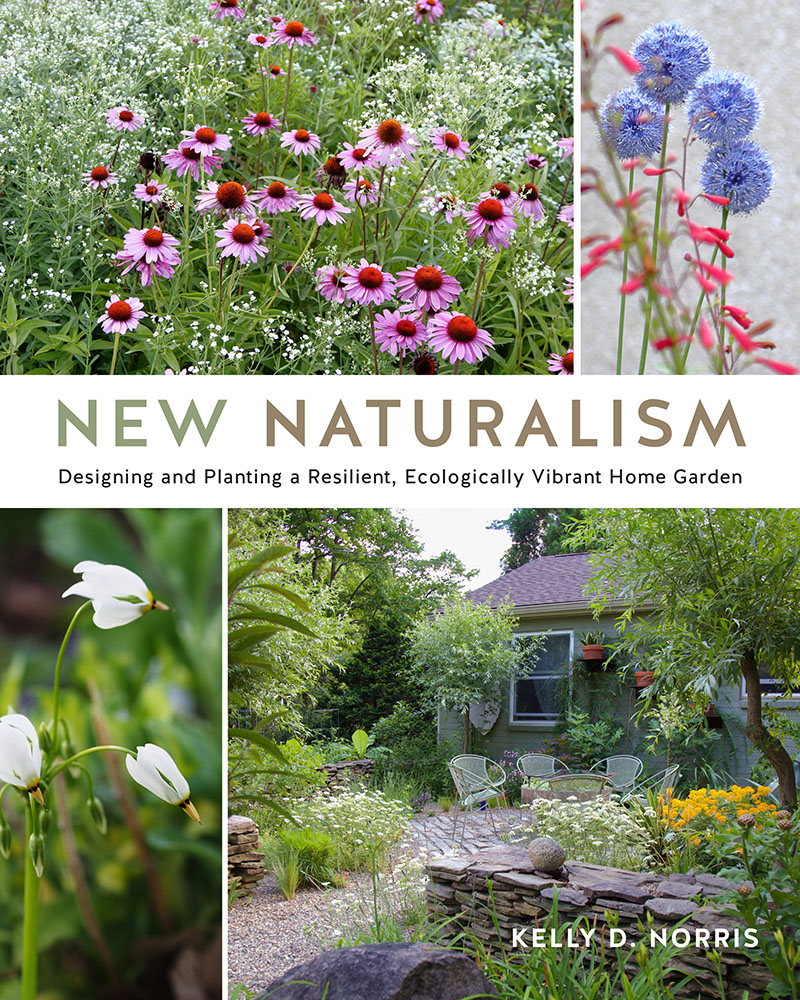 Kelly grew up in Iowa on farms in tiny Bedford, an hour or so west of where my mom grew up on a small farm in equally tiny Leon. Coincidentally, my husband stopped in Leon on a work trip last weekend and snapped a few pictures. I don't have pictures of my grandparents' farm, but it's a sure bet that my mom meandered these streets as a young girl!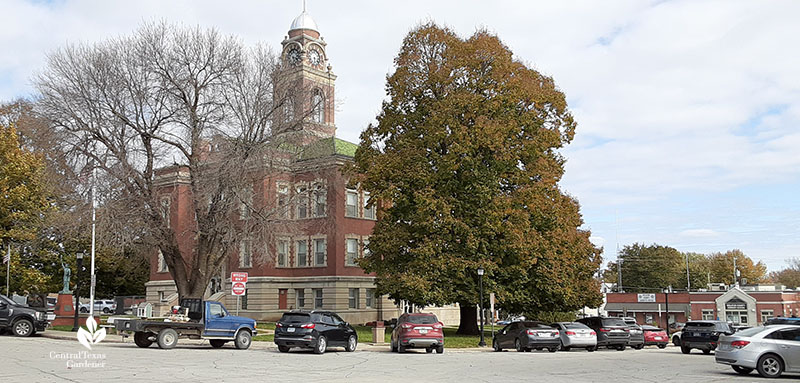 Along with his botanizing, Kelly's connected to Texas through grandparents that live in the Rio Grande Valley. On top of that, at age 15, already a sincere horticulturist, he learned that renowned Texas-based Rainbow Iris Farm was up for sale. His family brought it to Bedford in 2002 where Kelly worked as farm manager through high school and college. It's no longer in operation, but Kelly's horticultural roots (or rhizomes?!) certainly started early.
These days, Kelly's in Des Moines, where for eight years he served as director of horticulture and education at the Greater Des Moines Botanical Garden. In 2017, he bought his home, naming it Three Oaks for its two bur oaks and one black oak, and banished turf grass to create Meadow Nord in front and later the Long Look Prairie, a dense planting to evoke the heritage of Iowa's historic grasslands. Read some of his fascinating story behind their evolution, starting with a can of marking spray paint.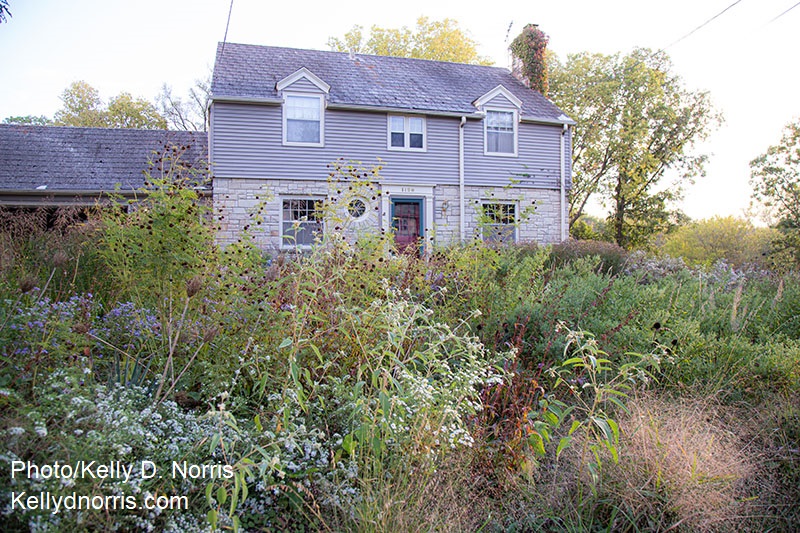 I first met CTG's host, John Hart Asher, when we taped his backyard micro-prairie. A passionate advocate for vibrant, ecologically-responsive land, he travels Texas as the senior environmental designer for the Ecosystem Design Group.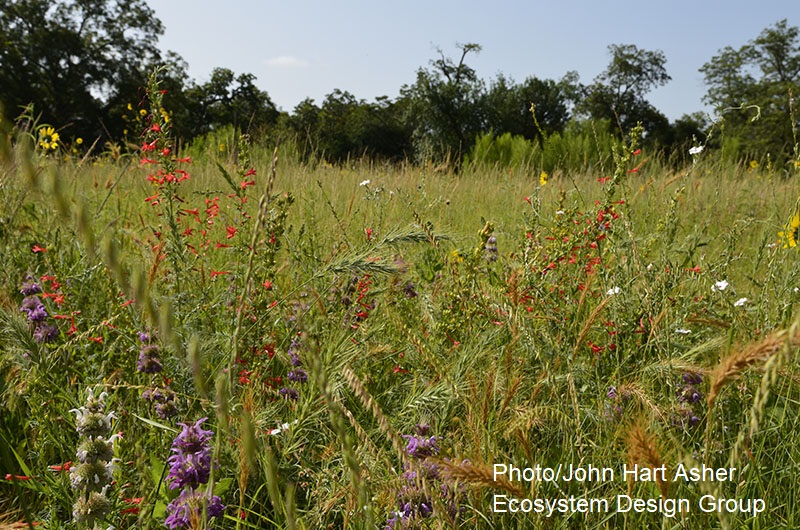 From their homes, John Hart and Kelly chat about how we can adopt the concepts behind new naturalism, wherever we live. In fact, in Texas, we can grow many of the plants that Kelly grows, like coneflowers, asters, various clumping grasses, and much more. Also, we can all contribute to a "wildlife highway." I bet many of the birds and butterflies that feast in our gardens on their migratory route stop by Kelly's on their way north in spring and back down in fall.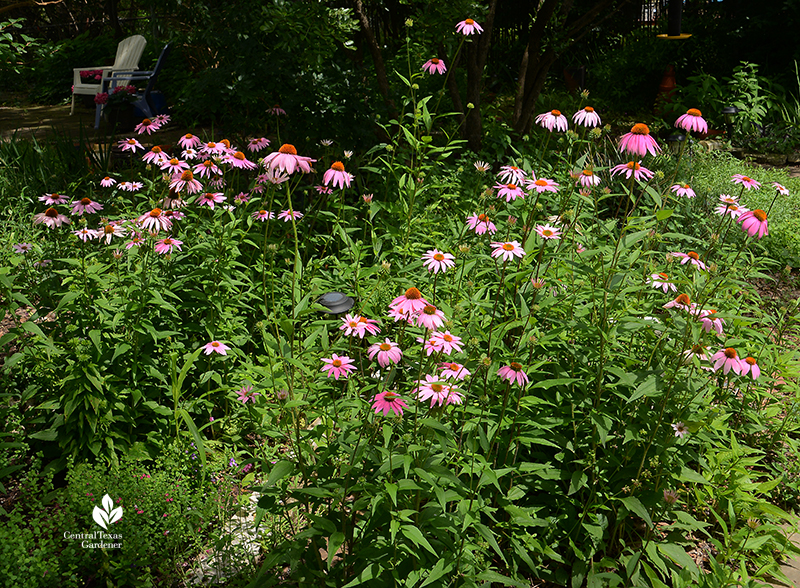 Kelly reminds us that this is a strategy—not a style (formal, cottage, etc.)—or an ecoregion. With his explanations in New Naturalism, it's actually very simple and logical: understanding how your own soil, location, plants, and wildlife work with each other over time. For sure, it takes time to understand it all. But gardening is a process, not a sprint to the finishing line, as Kelly reminds us.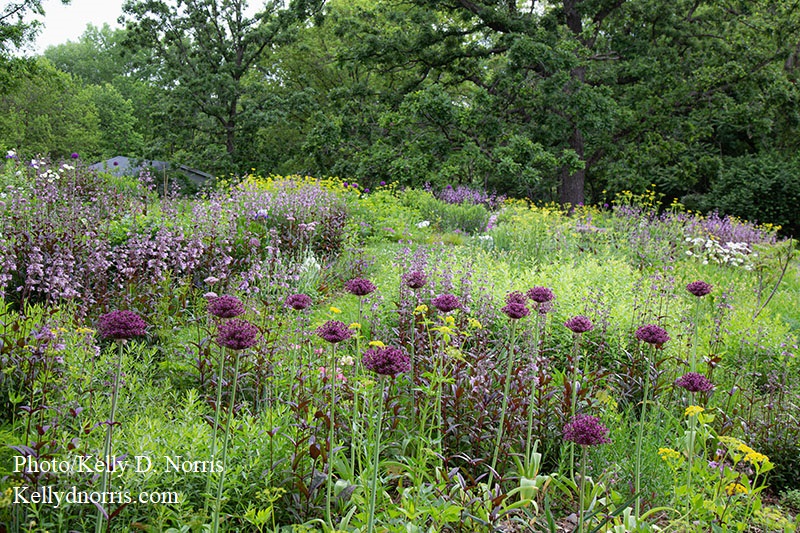 "I think new naturalism is a moniker for the moment in so many ways. We are having a different kind of conversation about gardening today than we've had in maybe the Western world in recent history. We're talking about gardens in a way that are not removed from the nature of place. We're talking about gardens as places themselves that can foster life beyond simply things that are just pretty. We are interested in the wildness and the romantic spirit of plants and what they do when we create places of that nature. And so, we have design and we have art and we have ecology and we have plants and we have gardening," Kelly notes.
He breaks New Naturalism into two sections. The first, the nature of planting, grounds us in essential ecology and biology: soil, how water flows, how plants grow, how they collaborate or compete in layers, stressors that impact them, and how wildlife utilize them for food, housing, and shelter.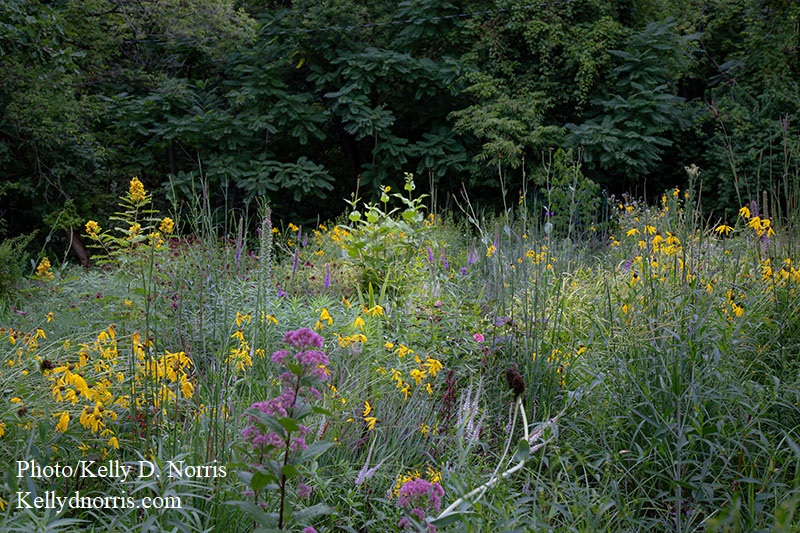 "I think that, you know, we've so often treated plants as kind of inanimate objects: full sun, well-drained soil, yellow flowers in July. We tend to piece them together as if they're kind of static parts of swatches on a mood board or something like that. And they're not. They're alive. They have a life history, they have natural heritages, they have interactions with place and land."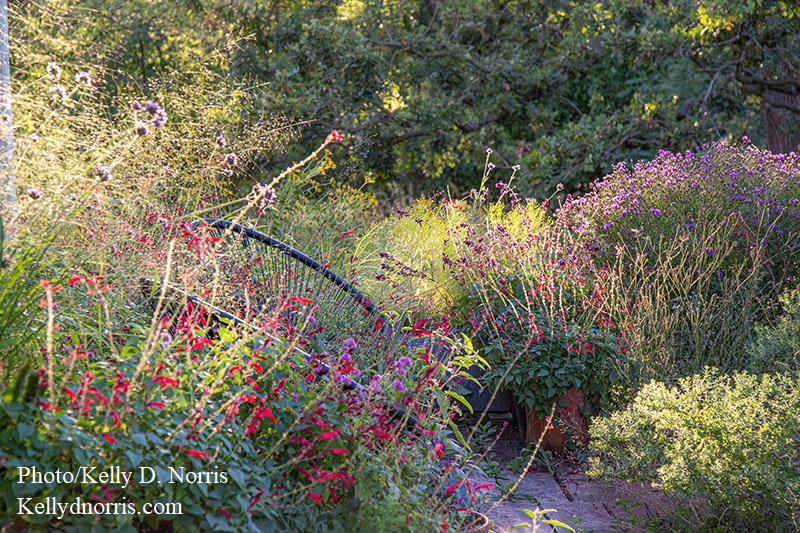 Even the smallest garden welcomes these intricate, lively interactions.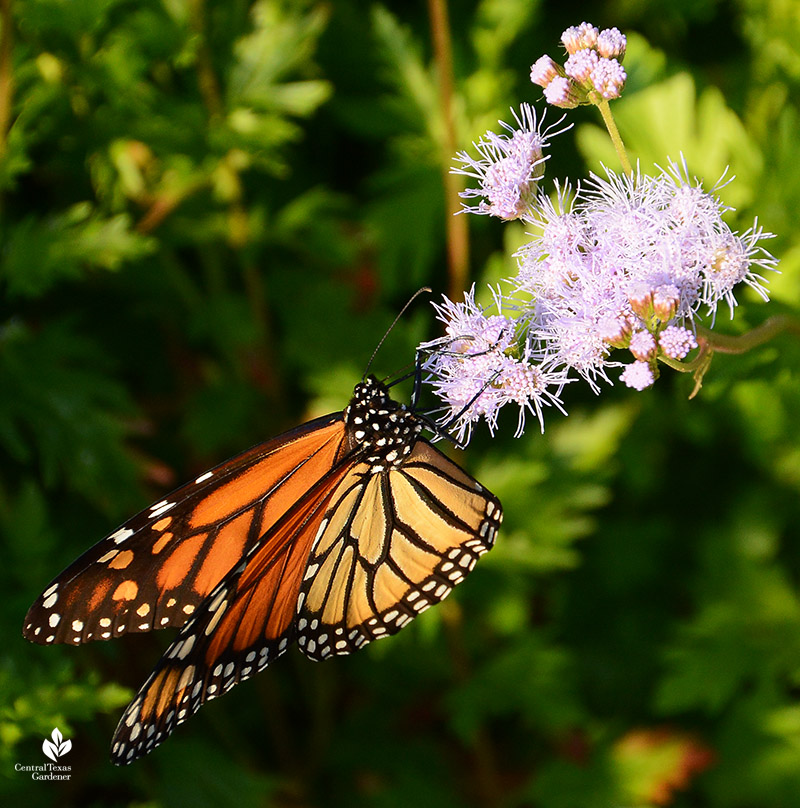 Since we create gardens to interact with them, add legibility through plant framework.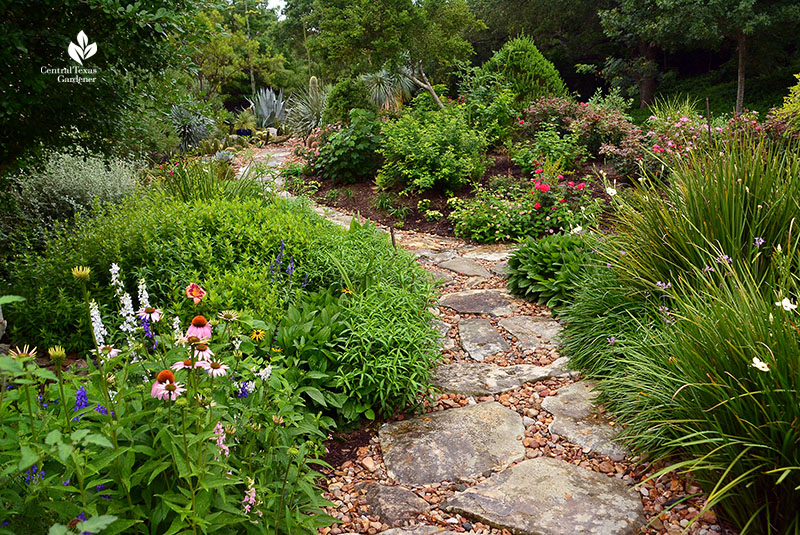 Bringing all that into our perceptions, Kelly prompts us then to think in terms of layers—just as we find in wild plant communities. First is the matrix—a foundational layer of low-growing plants that can withstand shade. "It's the layer that is so often missing from the traditional horticultural conversation. It's the layer that is replaced by inert things or by mulching. Instead, it really should be living mulch."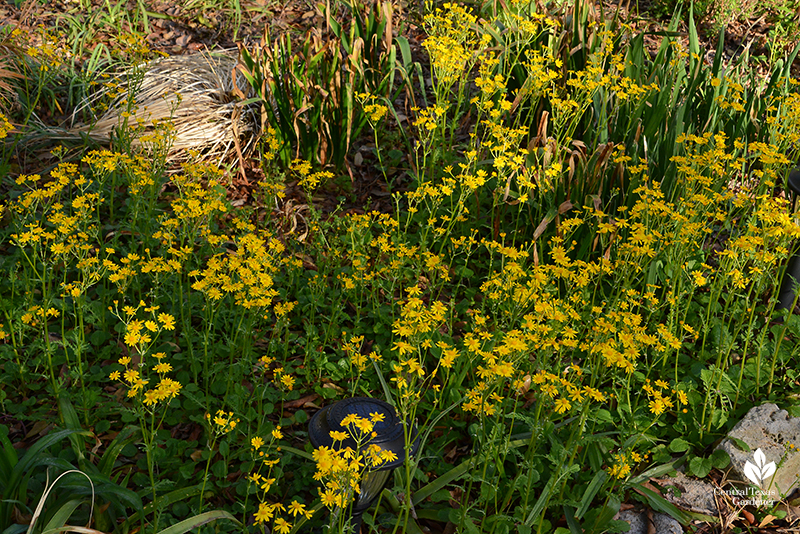 Above them, bring in the more vertically-oriented structural layer.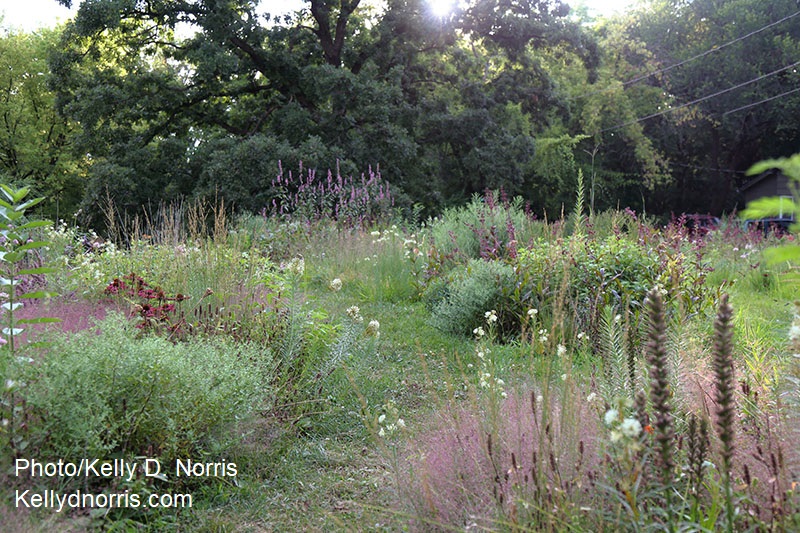 And then we've got the vignettes: "The little plant combinations and postcards we collect, because those are the kinds of emotional interfaces of vegetation in the landscape."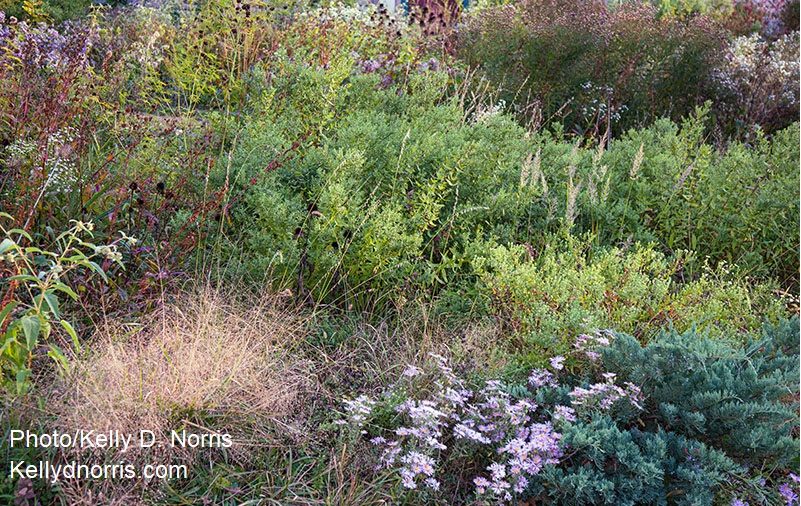 He devotes the book's second section to planting palettes, emphasizing that these are simply "recipes" for us to adapt with our own plant "ingredients." He invites us to think beyond native heritage (and New Naturalism artfully addresses that).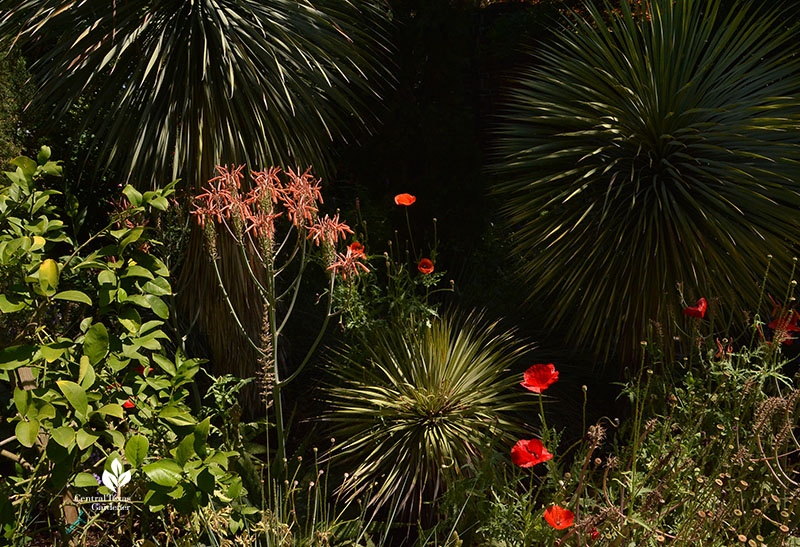 Rather than crossing off your list of native plants, Kelly asks us to think in terms of what they are doing in their place. "How do we use plants and not just lining them up in mulch in front of our house? Because even if every one of those plants was native and they're lined up in a little row in mulch, they're still not as functional as 75% of my front yard, sort of stacked up and layered up in this complex sort of fun system."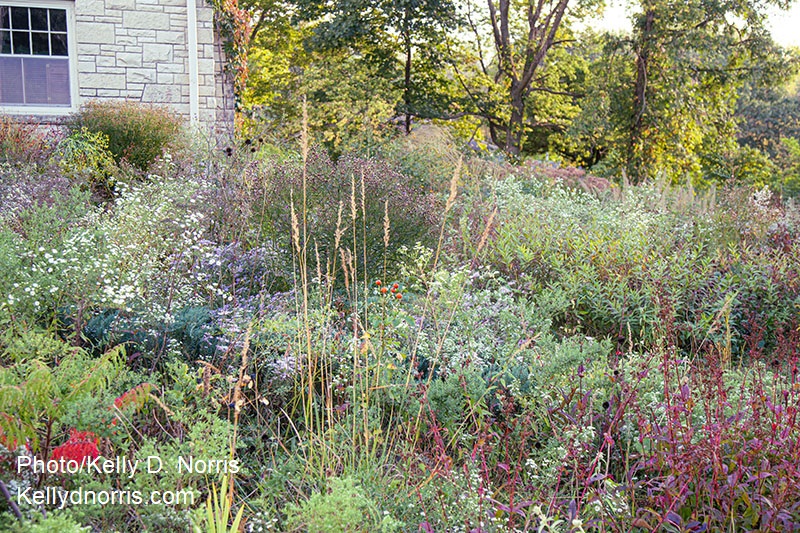 Check out Kelly's website for ongoing insight and to get a signed copy of New Naturalism (also available anywhere you buy books) and don't miss his gorgeous photographs and prose on Instagram.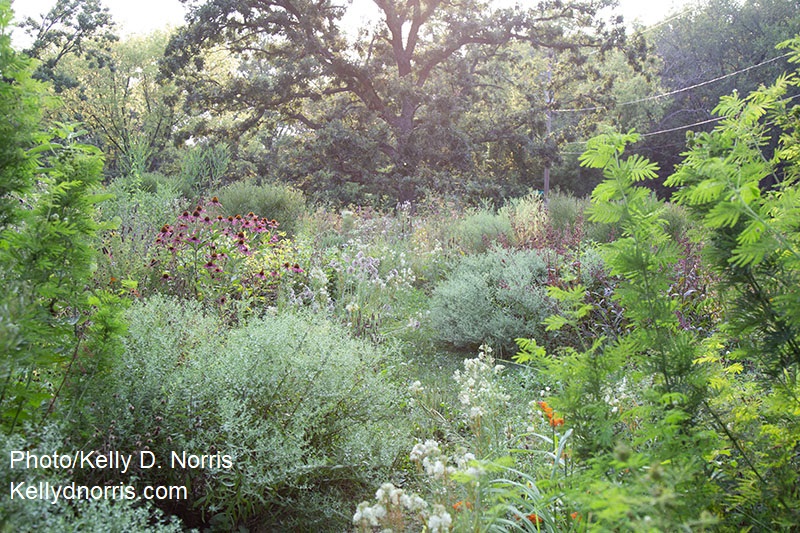 Watch now to learn more and why starting small is best!
Thank you for stopping by! Linda
Comments