February 9, 2022
What's Growing on with CTG?
Curious gardeners want to know: When are new programs going to air? Like our plants, Central Texas Gardener's deep roots are still there and growing, awaiting the seasons to come. Last weekend's ice capades turned my Mexican honeysuckle plants (Justicia spicigera) into sculptural wands when moisture in the stems expanded as it froze. (Like when you overfill an ice cube tray.)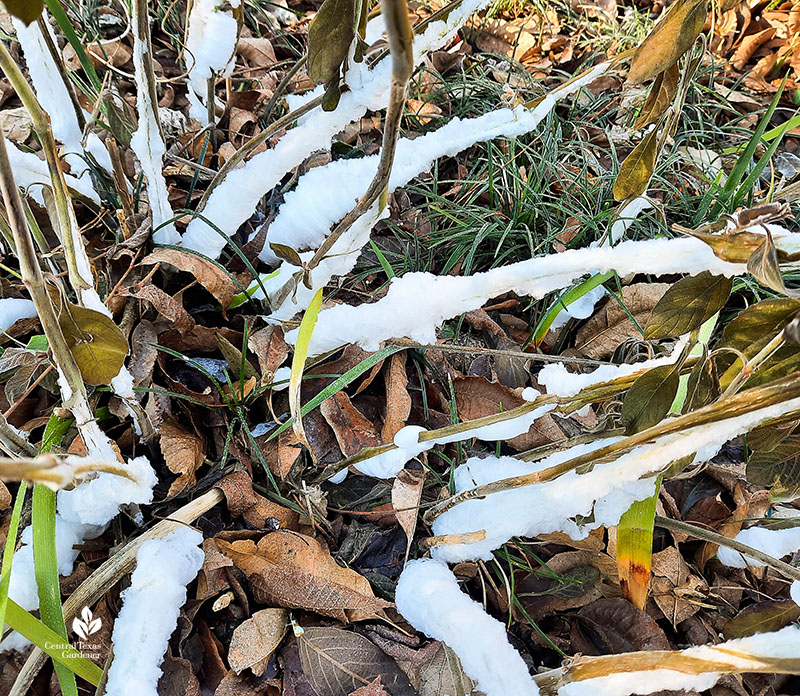 They were blooming just days before, albeit a little scraggly after earlier freezes and lack of rainfall. I'd planned to cut them back to about 6" in March, but now I'll clip them to the ground. They'll soon bound back from the roots, just as they did after February 2021's deep freeze.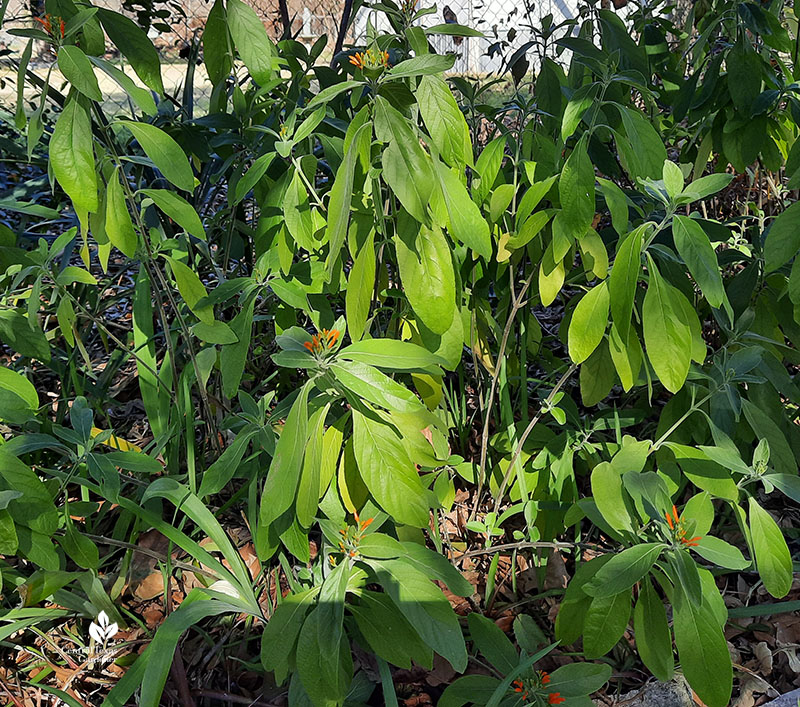 At the Austin PBS new offices and studios at ACC Highland, new technical "leaves" and move-in details unfurl daily, while still fenced off for hard hat, restricted entry.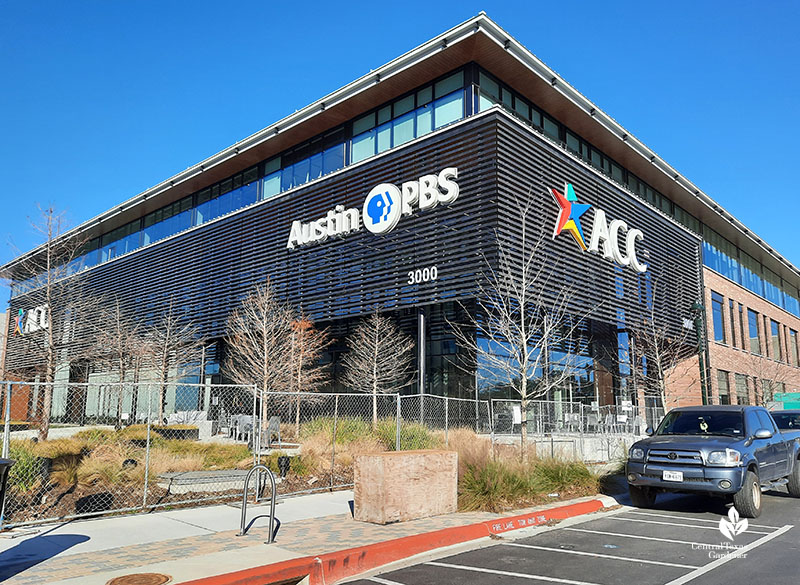 So, we all continue to produce and edit new content from home to present online.
Last fall, CTG ventured out to record new garden stories during the Stage 3 interlude. They're coming up soon, along with new John Hart Asher interviews and a tool sharpening how-to. Next week, watch our story with Peggy and Jim Jones, who garden in Southwest Austin where they raised their family.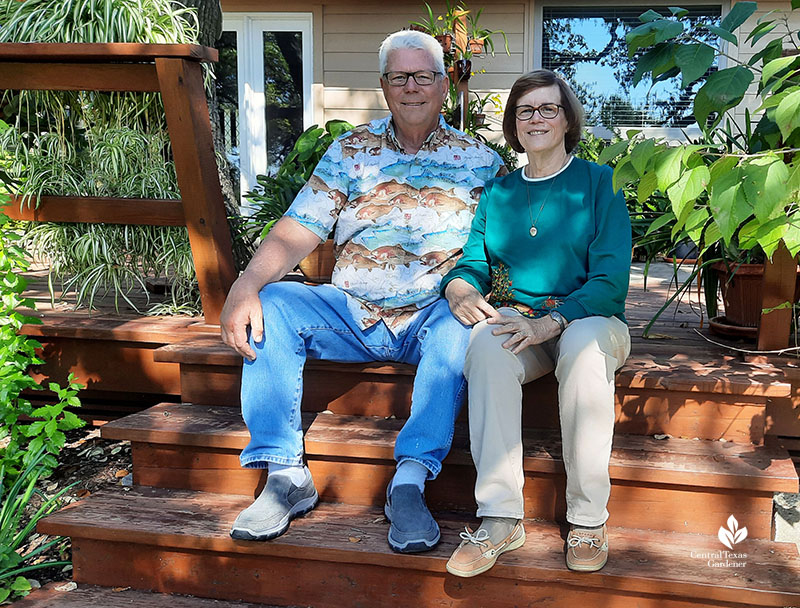 They've always spent lots of time on their patio deck, where Peggy cultivates family heirloom tropical plants, some even from her grandmother.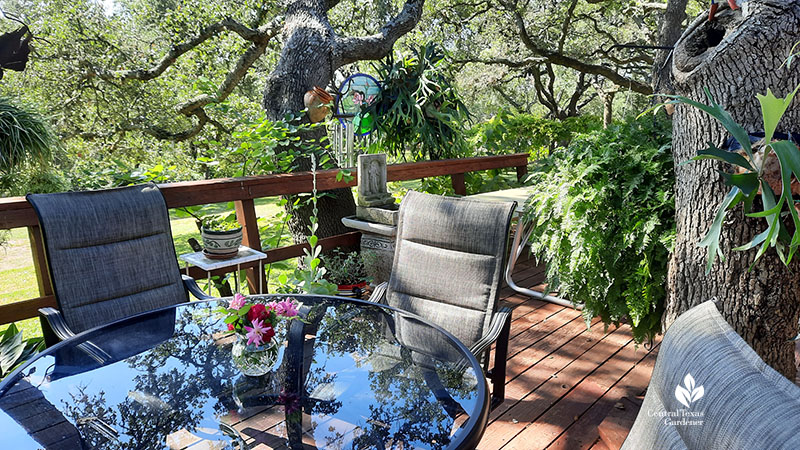 A few years ago, she designed an enclosed raised bed vegetable garden—complete with controlled drip irrigation—to make things easier as she ages.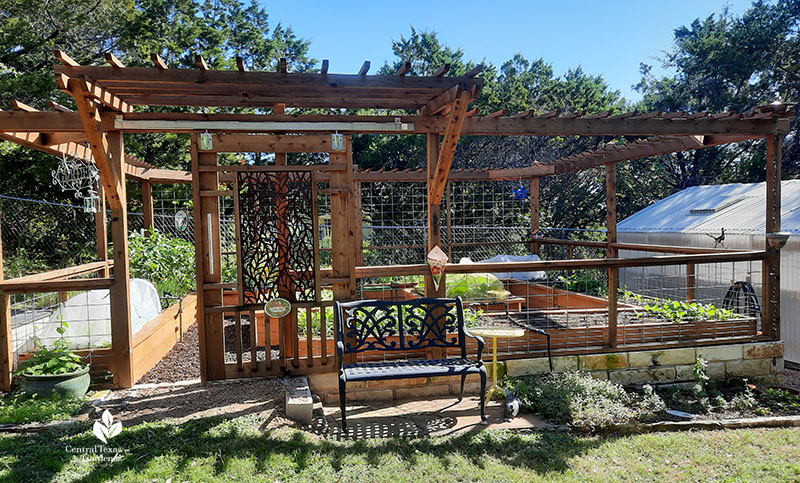 Then, at Rajat and Lisa Agarwal's serene garden, discover the philosophy behind their Japanese-inspired pond and garden.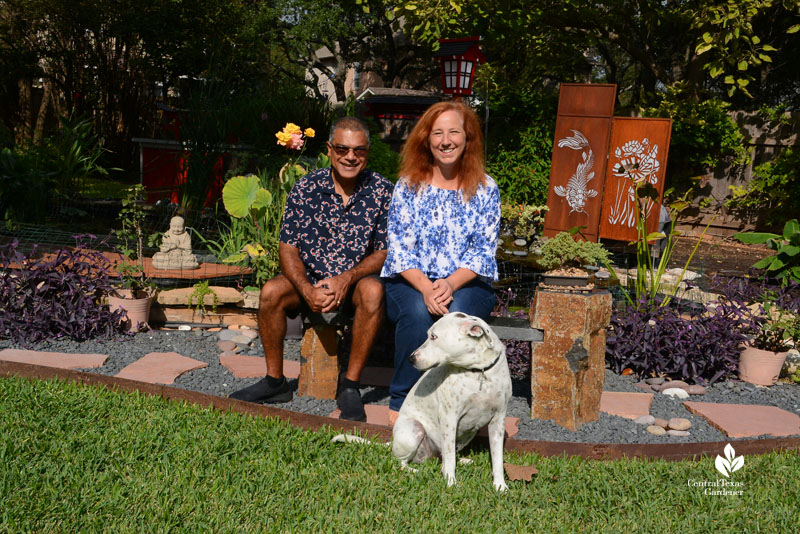 Members of the Austin Pond Society (Rajat's the current pond tour director), they also share clever design details.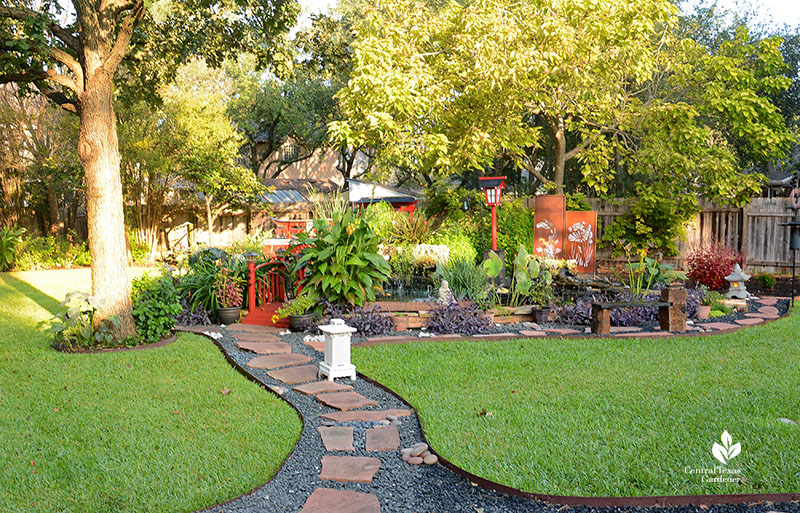 In early December after our first little freeze nip, we visited Caroline Riley at Cultivate Holistic Homestead Supply. Her spacious permaculture beds, bountiful with flowers, herbs, and food, adjoin a pre-K to 8th grade school—Whole Life Learning Center—that she founded with husband Michael.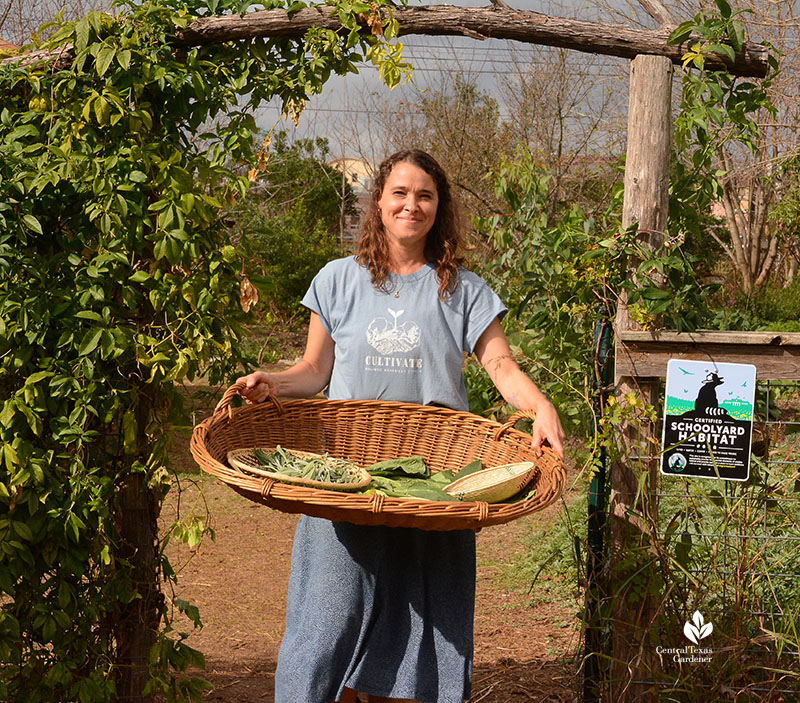 During the pandemic, she started Cultivate's small plant nursery. It, too, is about to expand its outreach—more about that in a few weeks!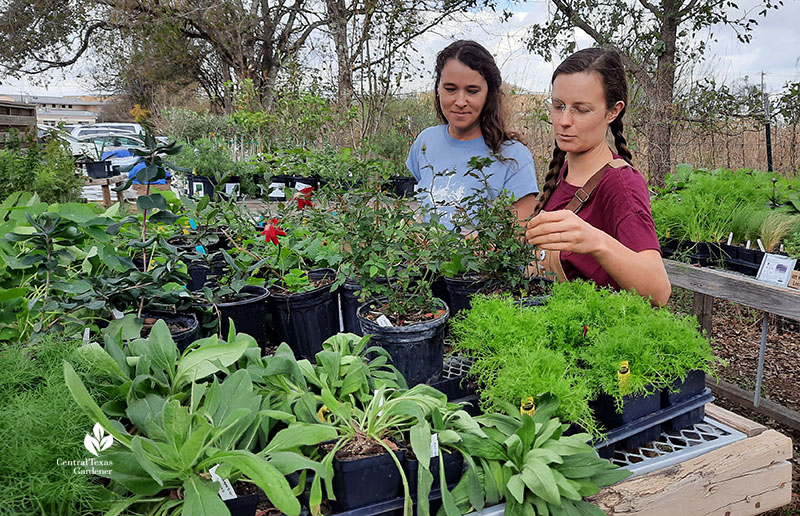 Also in December one brisk morning, we visited the formally casual design embracing an older neighborhood's Tudor-style house built in 1938.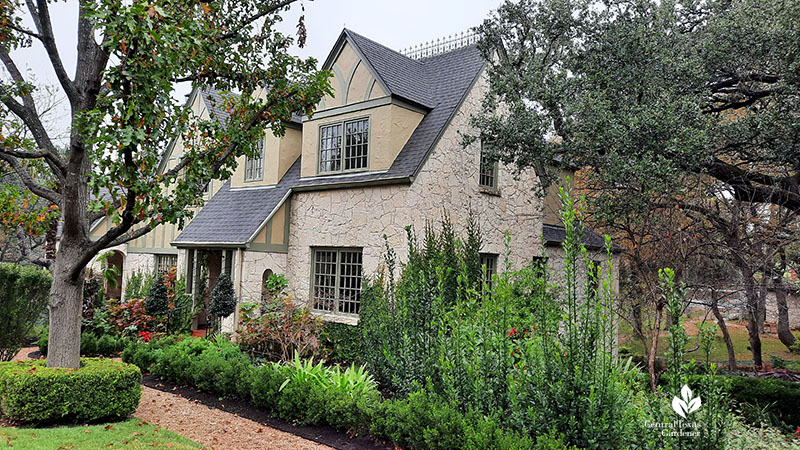 Originally, we planned this visit for 2020 to meet with Kim Beal, founder of Rain Lily Design, who's sculpted the shady garden for years in layers of textural foliage. "Thanks" to the delay, she could tell us what made it through the February 2021 freeze and what she had to amend.
Thanks for hanging in there with CTG!
Linda
Comments