August 30, 2022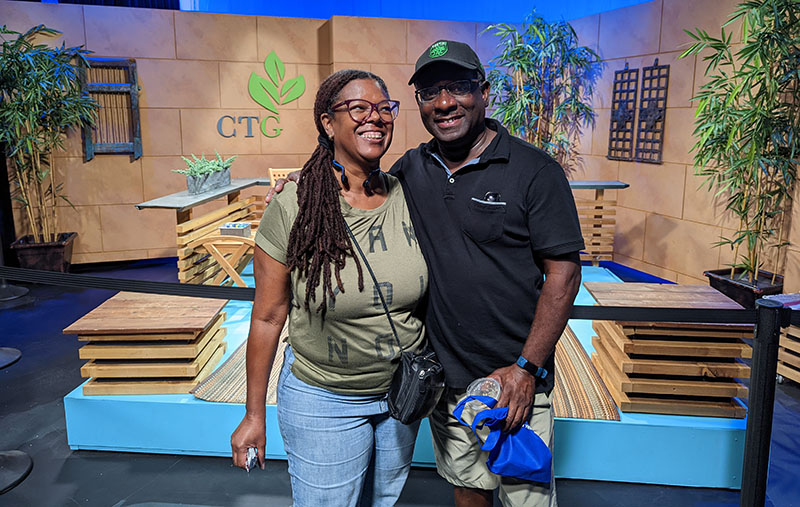 "Thank you for making CTG possible. It's a great show. I have learned a lot over the years watching CTG. This was a highlight of the weekend for us." Dale and Trina Robertson (who sent their wonderful picture)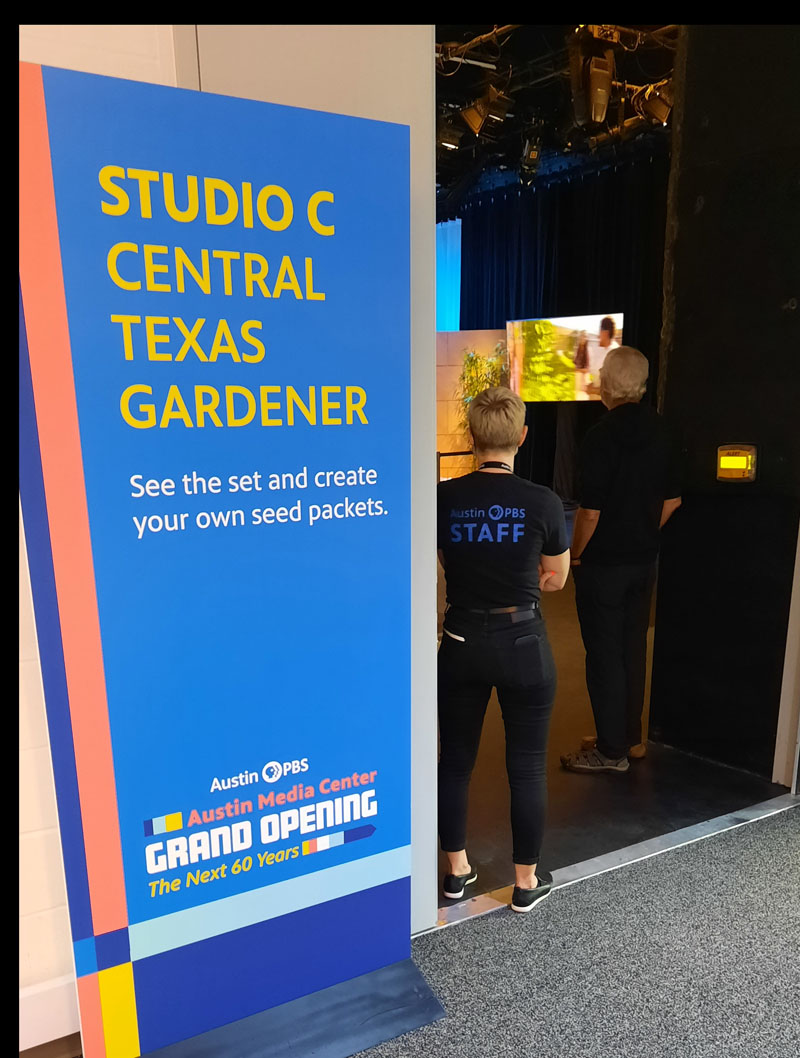 Meeting Dale and Trina and so many enthusiastic Central Texas Gardener friends during our Austin PBS Grand Opening in our new home was truly a highlight for me!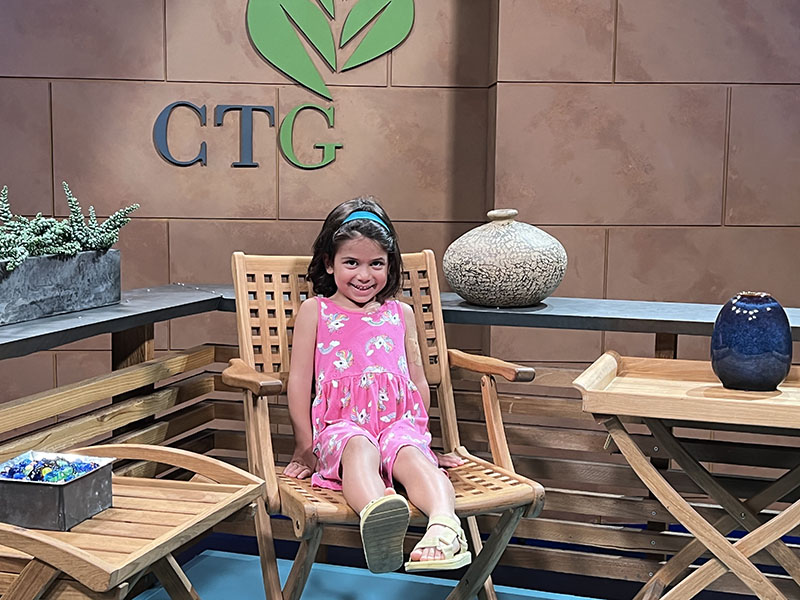 Farah June Weeks, daughter of Parisa Fatehi-Weeks, took the host's "hot seat," ready to take on your questions! Thanks to Parisa for sending this adorable picture.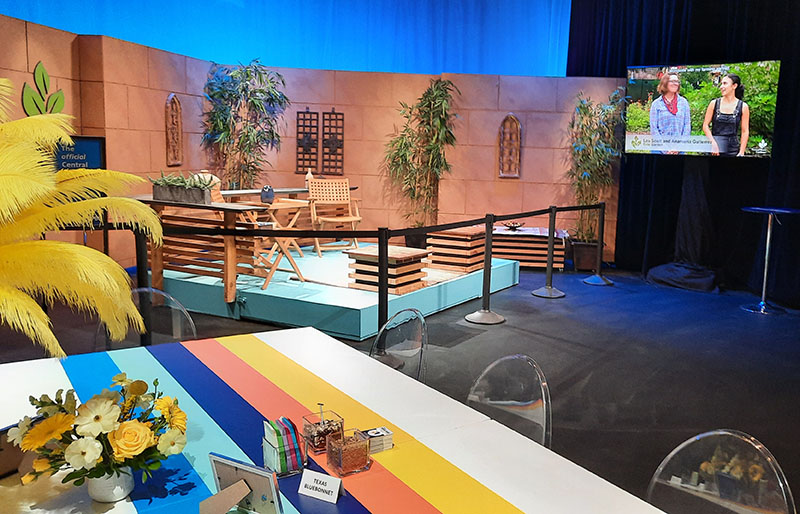 Farah June was even all set with a headband to match our freshly painted platform, thanks to director Ed Fuentes and his worrisome paint chip selection. Great choice, Ed!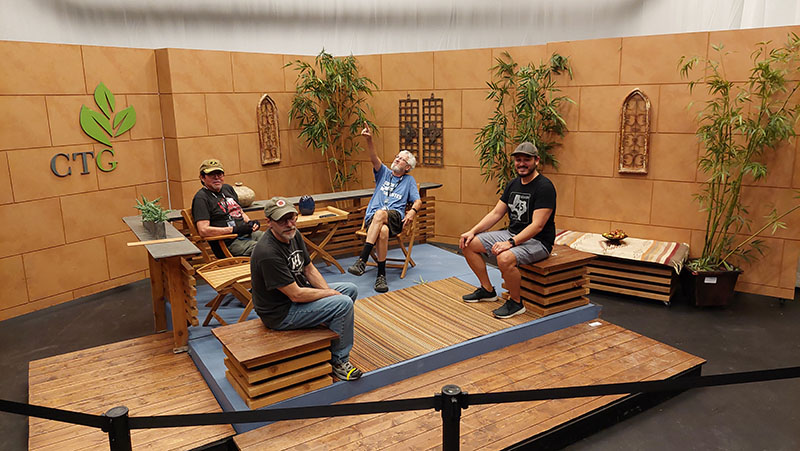 Just days before, our intrepid staff and freelancers turned a blank studio into magic, including Doug LaValliere, Ed, Robert Moorhead, and Derek Joyoprayitno in this photo by JJ Weber (lots more talented hands behind the scenes).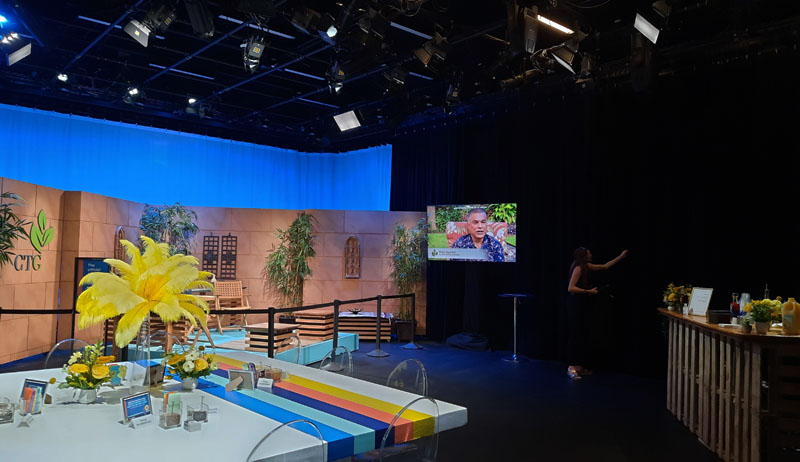 All fluffed up on Members Night and ready for company.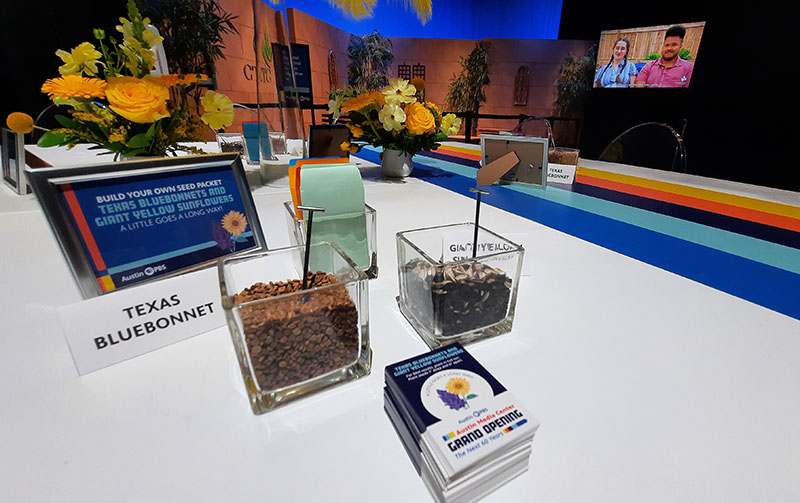 Energetic, ever-cheerful volunteers ran their feet off to keep us all on track. When the wildflower seed table was three-deep in eager pint-sized gardeners and coaching parents, they deftly dodged in and out to fill up seed bins until we flat ran out.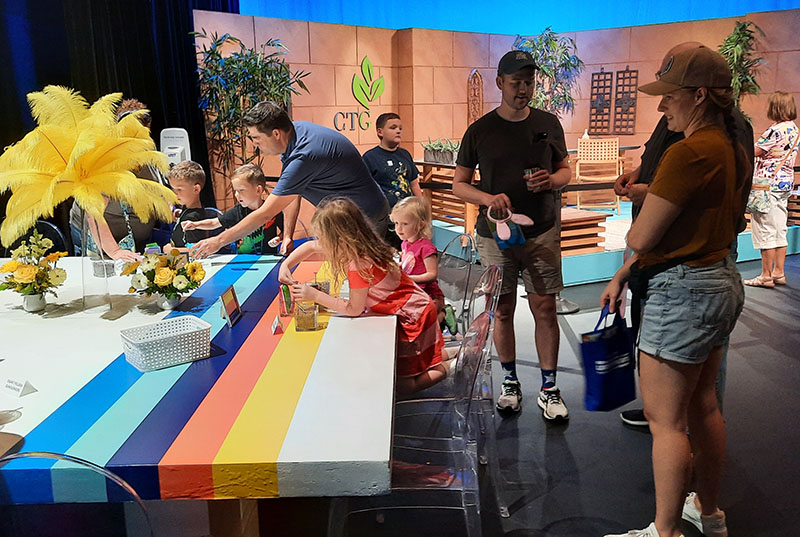 Very quickly, volunteers were well versed in seed planting instructions. That's what it's all about: learn and then pass along the knowledge. I hope the families will share their bluebonnet and sunflower pictures from the seeds they plant!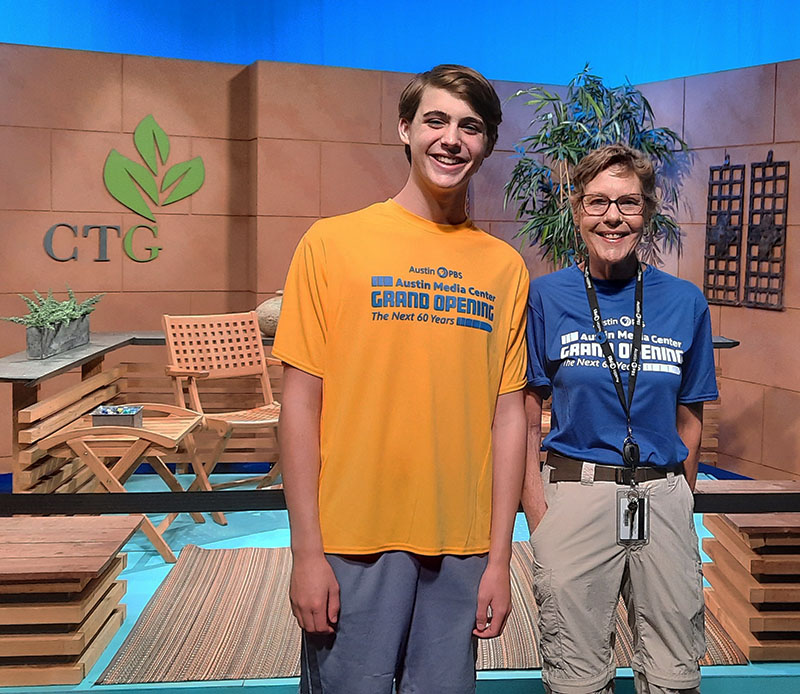 Before the doors opened on Community Day, I lucked into a picture with Andy Quarnaccio, a high school freshman who's heading for a career in media. He came along with his equally delightful mom, Leslie, who snapped this memory for me before they were just a whirl, literally jumping into their efficient workflow. Yes, Andy, you will do well in a hectic media world!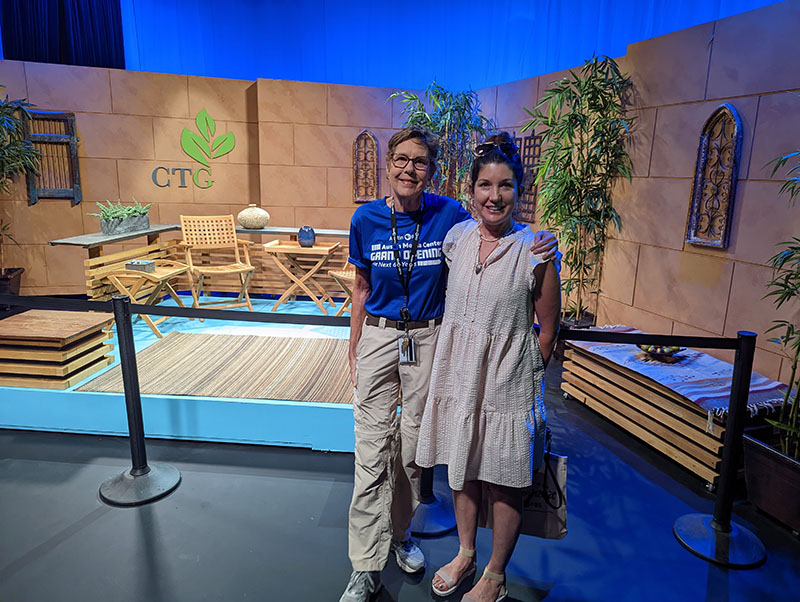 "You are such a delight and so excited about your new studio! Your show is informative, educational and just so much fun! Thank you for bringing such wonderful content to Texans of all ages! My father was excited that I was able to meet you in person and said that you have cheerfully answered many of his gardening questions. (My love of gardening comes from my dear father.) You are a treasure. A big Texas sized thank you for all you do for KLRU! PBS is so fortunate to have you! I will cherish my memories of the grand opening!" Lisa and Michael Whitworth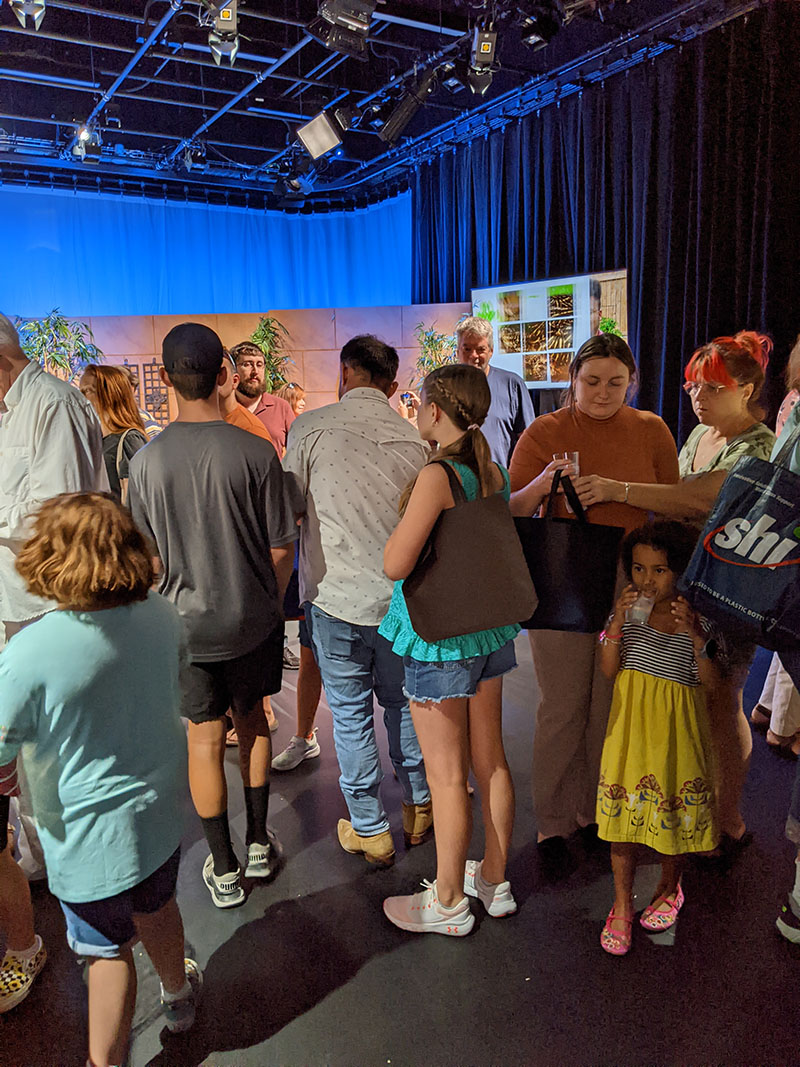 Lisa grabbed this shot of Michael (at the back next to the screen) where he was keeping an eye on traffic flow.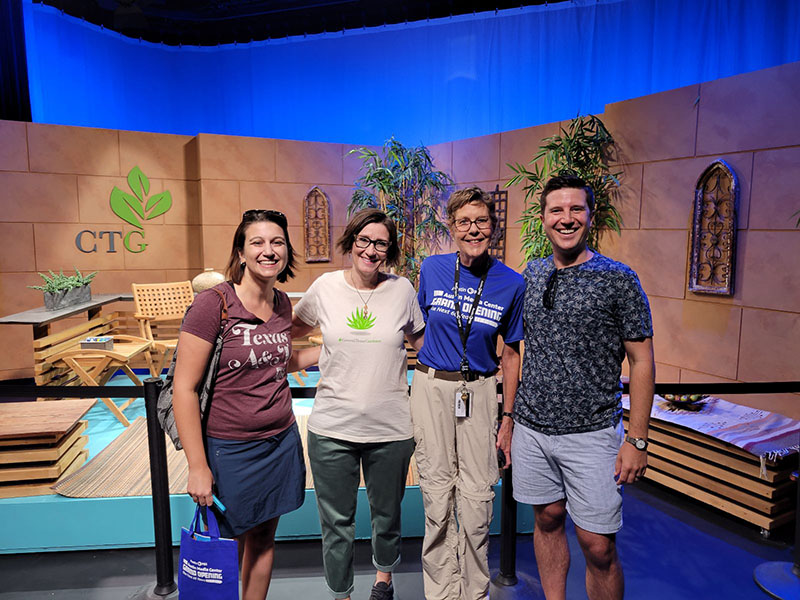 "We love the show so much and can't wait to see new episodes. We hope one day to have our garden featured on the show!" Kristin and Ryan Harvey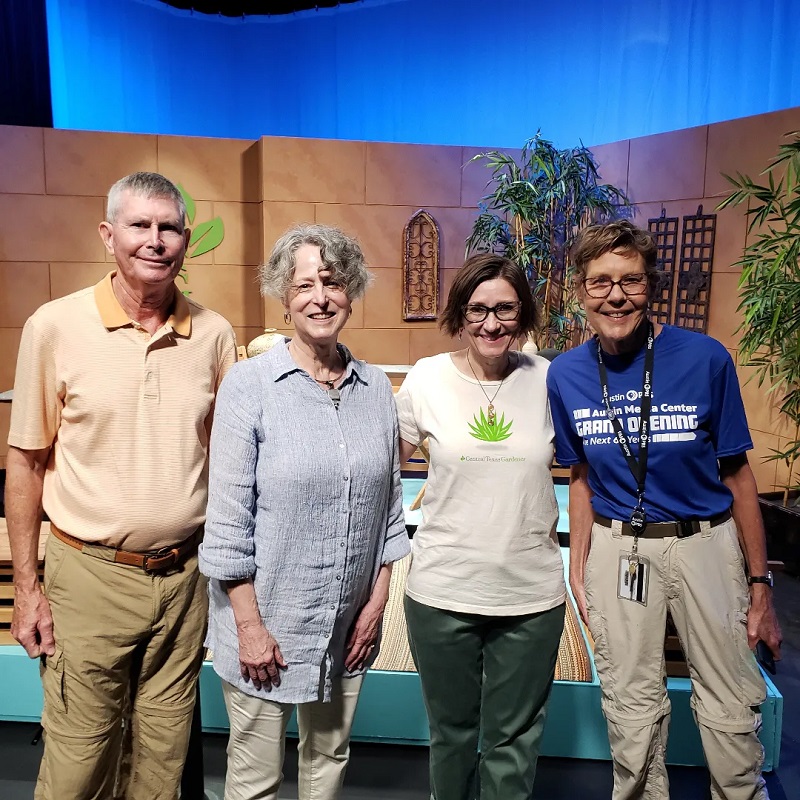 Gardeners, new and experienced, came from all over, including San Antonio, to chat with Daphne Richards, our Down to Earth expert and Travis County Extension Horticulturist. One of the sweet volunteers grabbed this shot of us with Shirley and Neal Fox, who shared their fantastic drought-tough garden design with us a few years ago.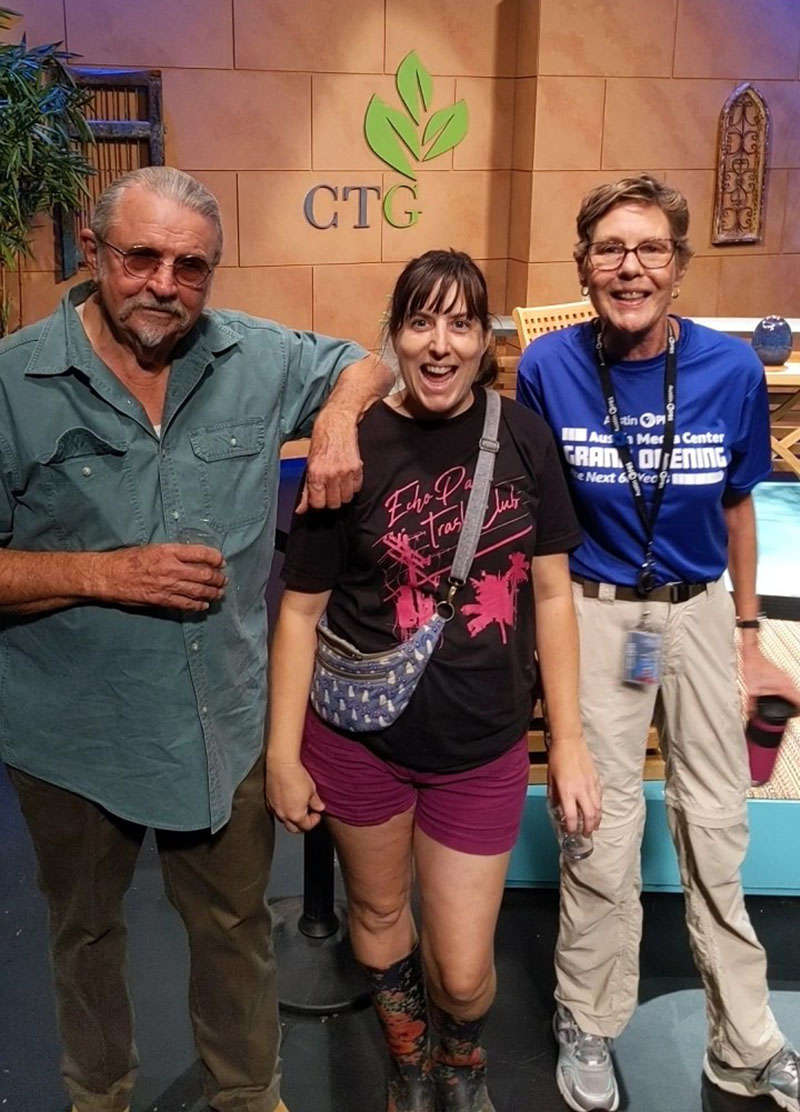 Backyard Basics host John Dromgoole from The Natural Gardener answered SO many questions! We were both thrilled to see Angel Schatz from The Central Texas Mycological Society and the Austin Organic Gardeners. Thanks to her friend Johnny for this special photo.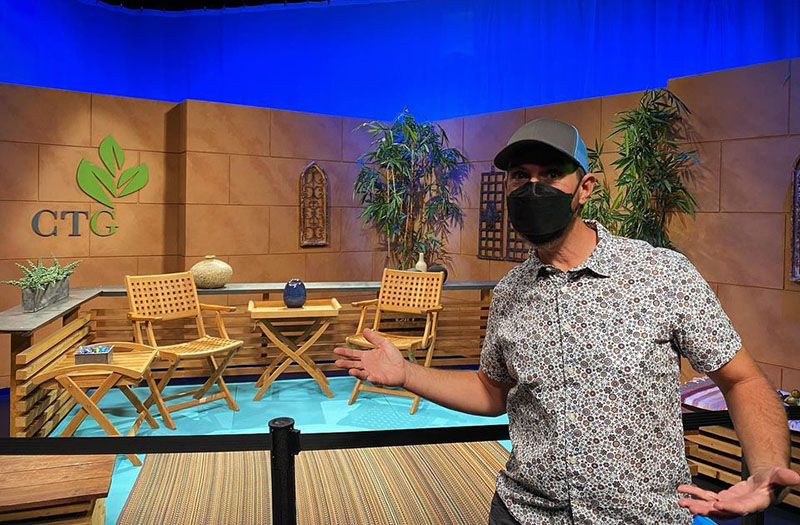 "Not long after learning how to walk I discovered my love for nature while tagging along with my dad in our North Carolina garden. It wasn't until moving to my current home in Austin, Texas in 2006 that I began growing my own food. @ctglinda and so many others from the show have been an inspiration and a catalyst for my gardening journey over the years. This made visiting the new studio yesterday during the grand opening for @austinpbs very special. Thank you!" Scott Blackburn, New Garden Road
Scott's taught so many gardeners over the years, which includes past years at The Natural Gardener, and now as a coach and consultant. Watch his excellent, timely videos on his YouTube channel and Instagram, of course.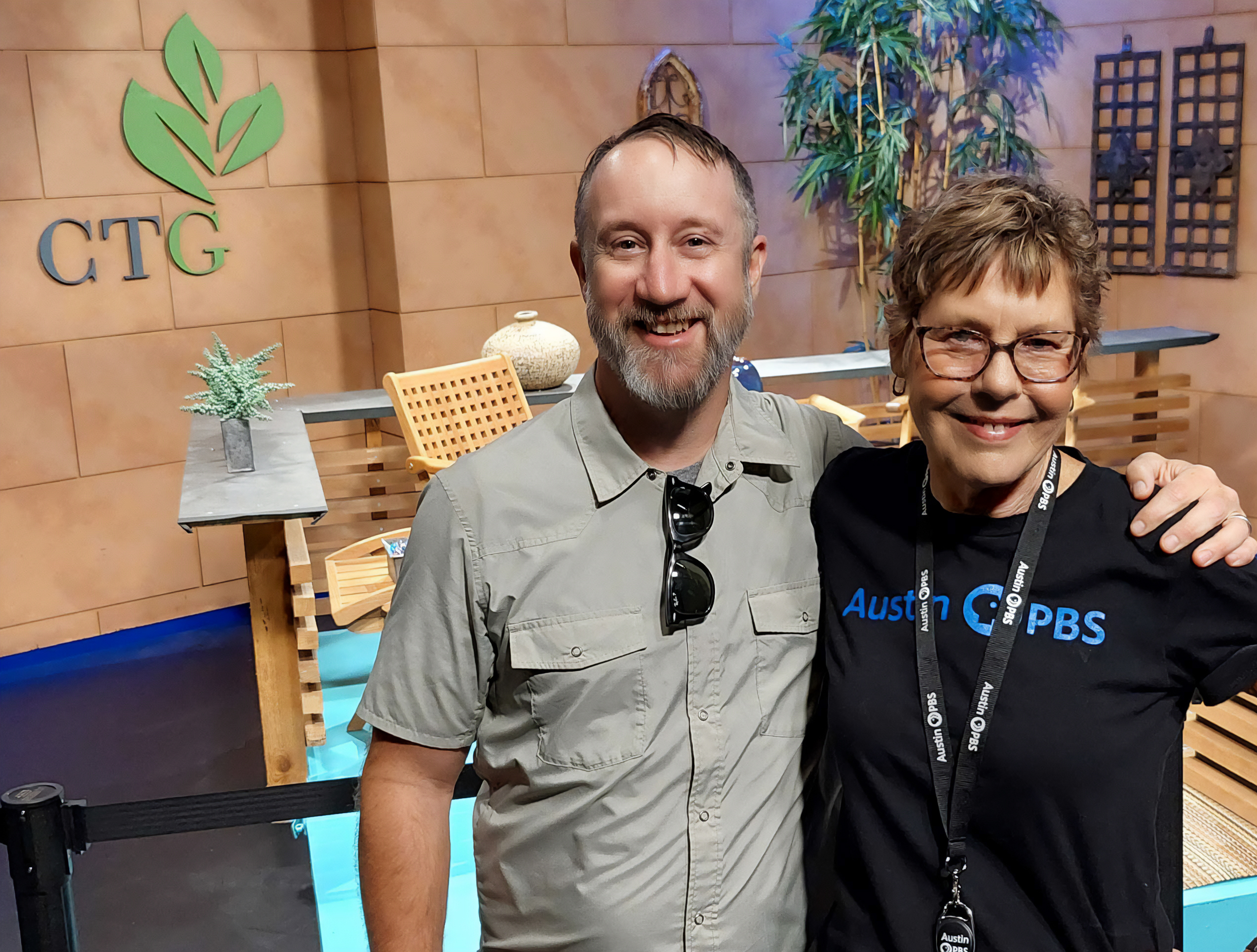 Starting October 1, we'll have a few new programs with host John Hart Asher, so stayed tuned for more!


Until then, thanks for stopping by! Linda
Comments