November 15, 2022
Water, Wildlife, Zen Design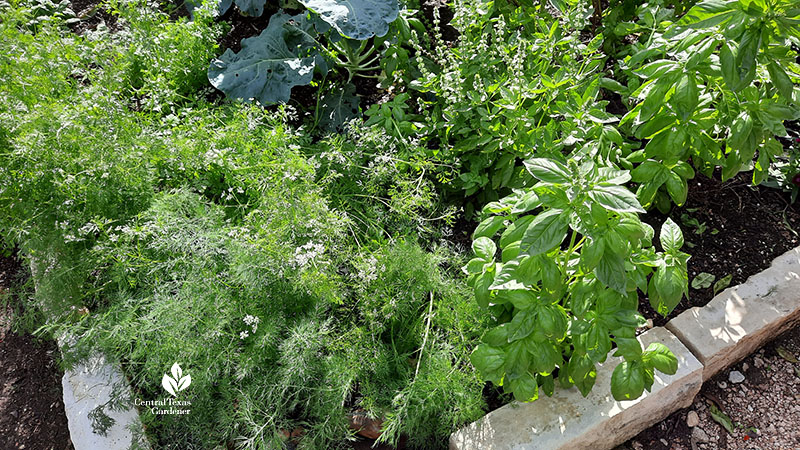 Even though it's been a bit nippy and sometimes wet on recent location shoots, I'm thrilled to see fall weather at last! It's certainly been a fine way to watch microclimates in action. On Saturday morning, the temp logged in at 39° when we headed to Deep Roots Community Garden, but basil and fennel (along with all kinds of flowers) weren't fazed. Pocketed between a tall building against a street and a thick tree border, they never even lose bananas. Coming up December 1: our segment on growing microgreens in trays for tasty winter greens indoors with community gardener Austin Davenport.
But I grow basil in a big pot, and even though I tucked it close to the house and covered, it suffered enough that I made the last batch of pesto Saturday night. On Sunday, I sowed poppy seeds per Laura Brennand's tips. Viewers asked: "Will our flower seedlings freeze?" Nope. At least unless we get another whack like the big freeze of 2021 and that's not forecast.
What CAN get our seeds and young plants are browsing/digging critters, especially during acorn-burying frenzy or raccoon midnight parties. In a recent episode of Leah Churner and Colleen Dieter's The Horticulturati podcast, they noted that their new plants suffered the most damage since they're being watered. Thirsty insects head for that moist soil and insect-hunters like armadillos go after them.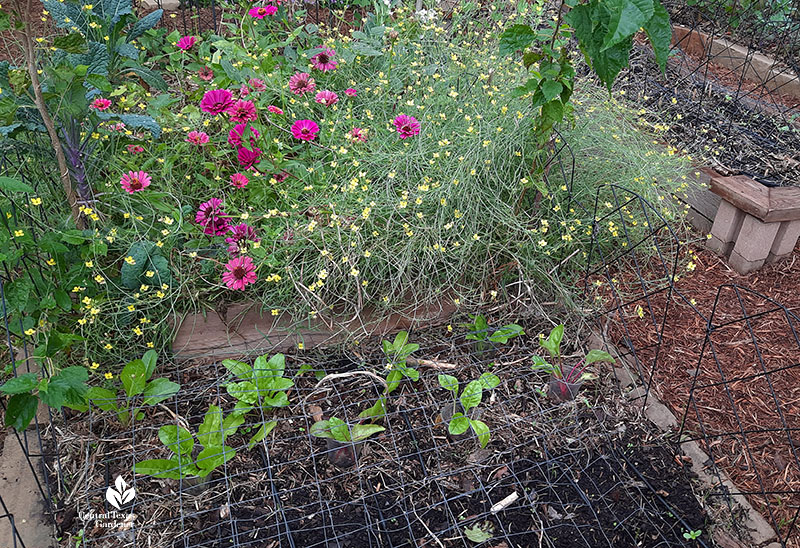 I'd also add that we break up hardened earth when planting, and that nicely softened soil is bound to be a more tempting target to stash acorns! To protect their up and comings, Kristin and Ryan Harvey invested in a roll of steel mesh. Beyond, wild arugula flowers against zinnias, buzzing with bees even that cool morning.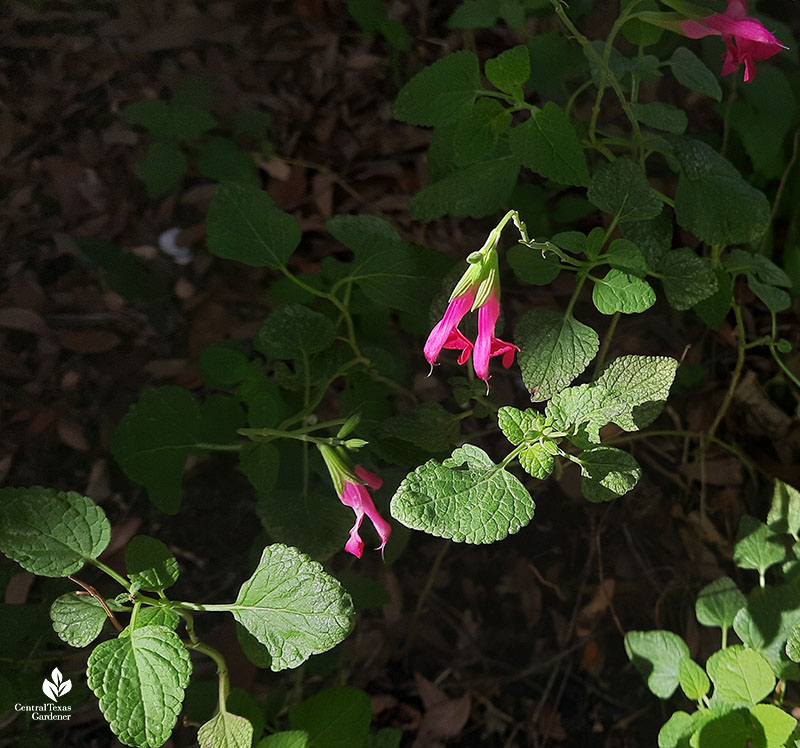 My perennials just yawned at the almost 40-degree temperature drop. Thanks to the rain, my Salvia microphylla 'La Trinidad Pink' popped a few flowers, along with my autumn sages (Salvia greggii).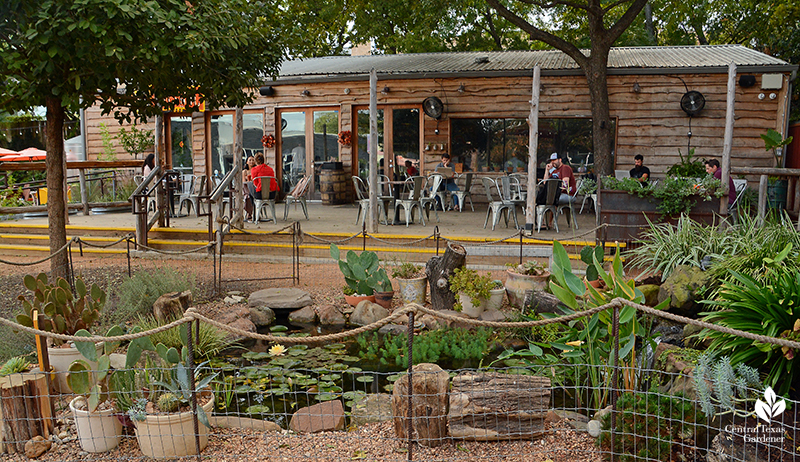 This week on CTG's fall premiere, permaculture meets hospitality at Cosmic Coffee and Beer where Paul Oveisi created sustainable gardens and wildlife habitat around ponds and gracious waterfalls. It's an outdoor office, convivial spot to catch up with friends, and a romantic date night.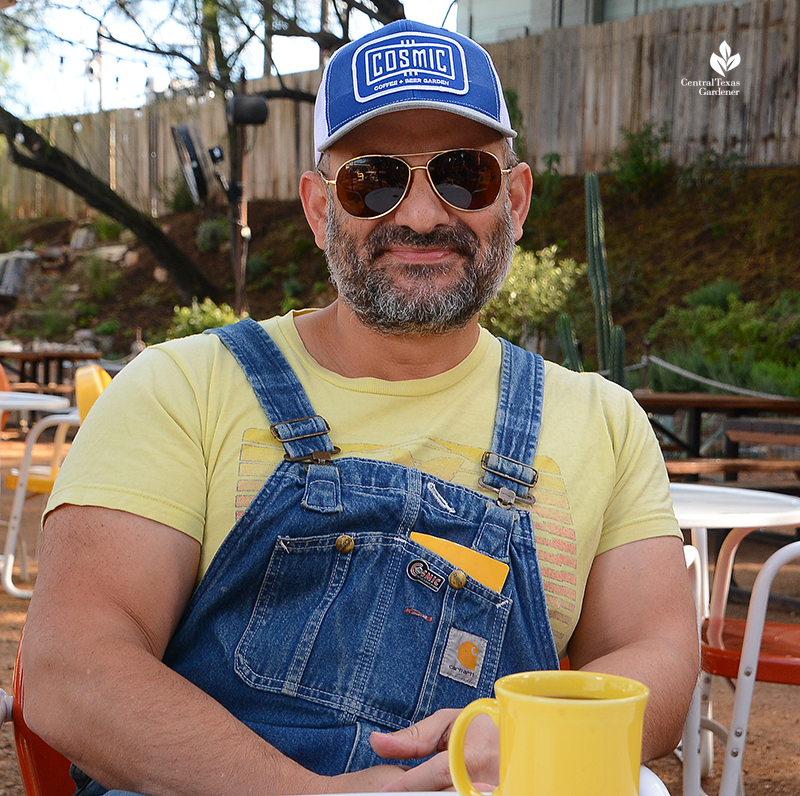 When CTG visited in fall 2019, founder Paul Oveisi told us the story behind his vision. "The sole concept is an homage to permaculture. This is our attempt to marry permaculture concepts with really good hospitality creating a positive impact on our physical environment," he said.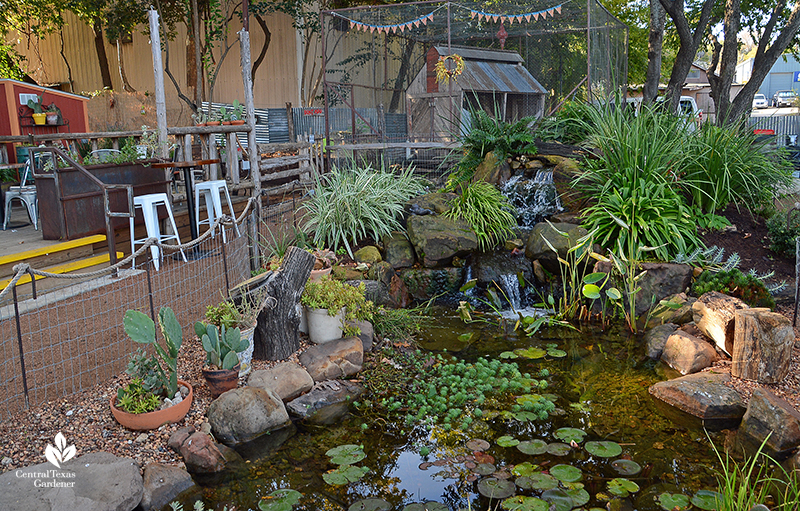 In two busy years before opening day in January 2018, they turned ravaged land, formerly a mechanic shop, into organic food gardens and a National Wildlife Federation Certified Wildlife Habitat.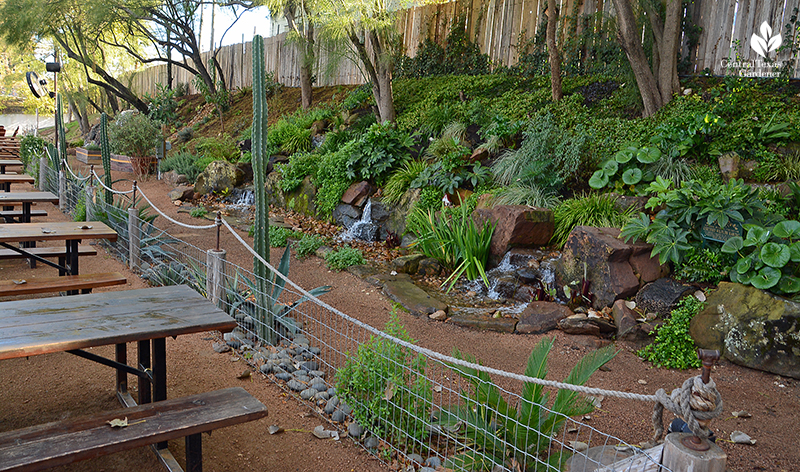 Their land renovation allows rainwater to gently infiltrate the soil. A 2500-gallon rainwater cistern irrigates gardens and supplies the waterfalls and ponds, built by Matt Boring of Texas Ponds and Water Features to orchestrate the ultimate music.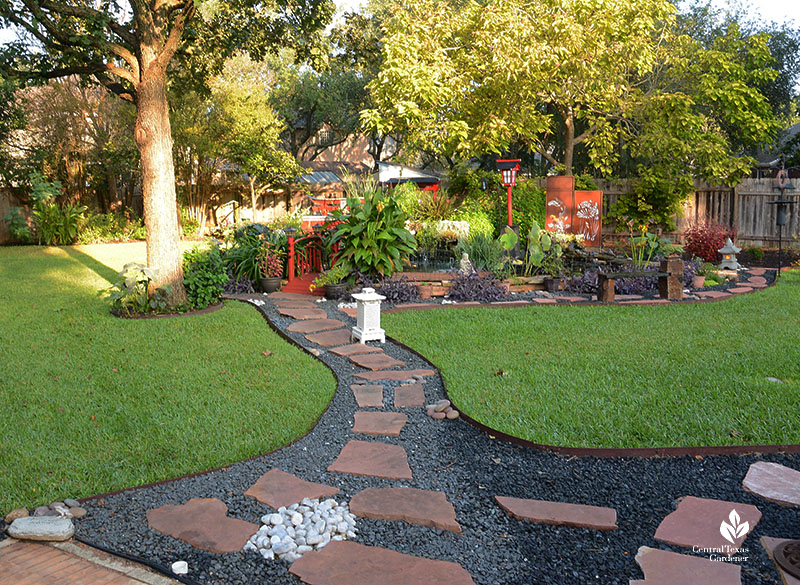 Then, step into a meditative journey that begins at Rajat and Lisa Agarwal's back gate. Inspired by Japanese philosophy and garden design, they explored beyond a tiny starter pond to create a peaceful island with in-ground and above ground koi ponds.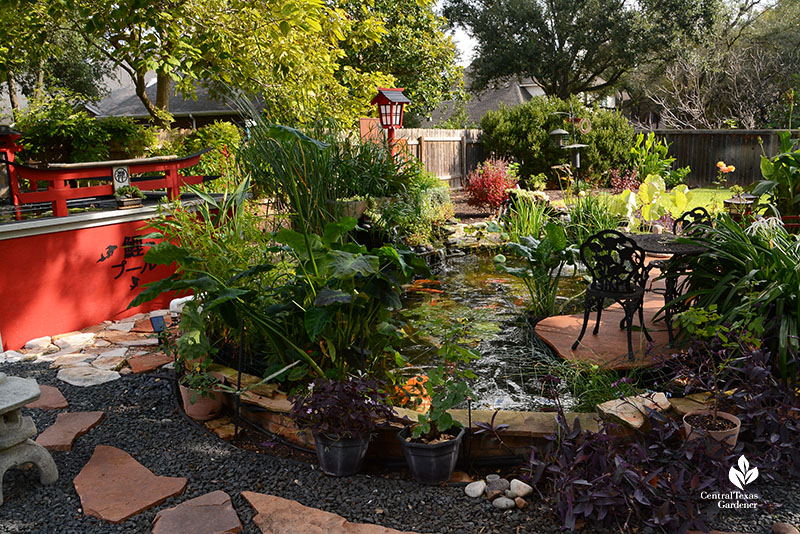 "It's actually all about feeling good and bringing a little bit of nature into our environment and feeling, you know, the feeling of tranquility in our little piece of the world. I love Japanese gardens because they are so natural and calm and peaceful and they have a property of introducing meditativeness," Rajat says.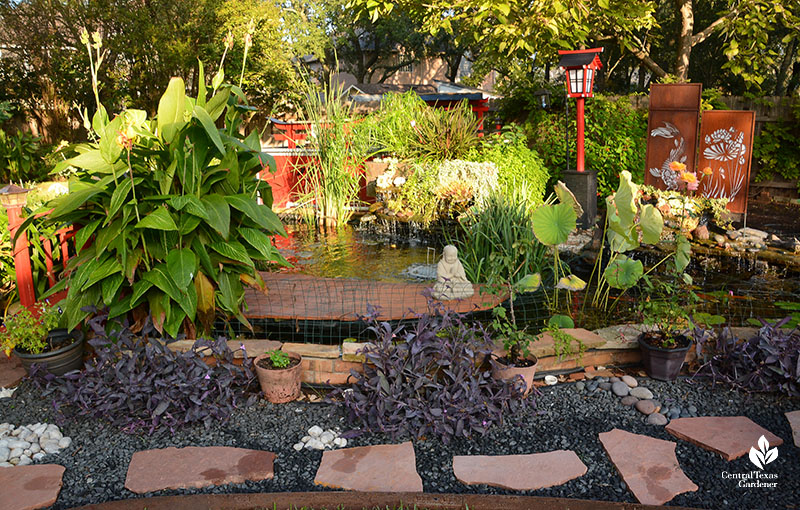 They credit the Austin Pond Society to guide their deep dive into ponding, now they pass along their knowledge and assistance to newcomers dipping in.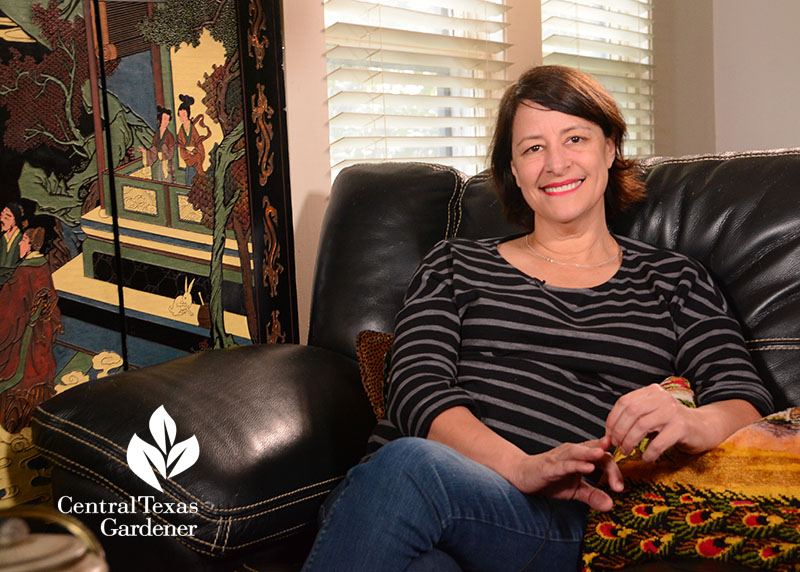 Then we head to San Marcos where Dawn Houser cultivates food, flowers, and resourceful creativity around a mid-1940s bungalow.
Watch now!
Thanks for stopping by! Linda
Comments