October 14, 2010
I'm going wild with natives; celebrate Native Plant Week!
One benefit to growing native plants is that I never get bored. They're always busy doing something, like this firebush (Hamelia patens). Over the past weeks, it has  gradually intensified in color.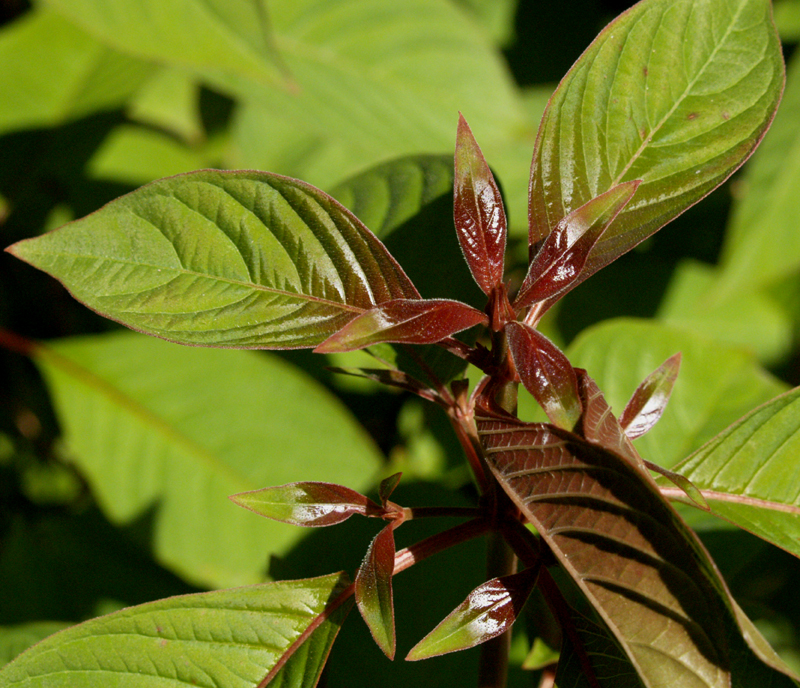 Soon, it will really live up to its name with fiery tubular flowers that nab wildlife attention before going on winter vacation.
The evergreen sumac (Rhus virens) is already busy, flowering and fruiting simultaneously.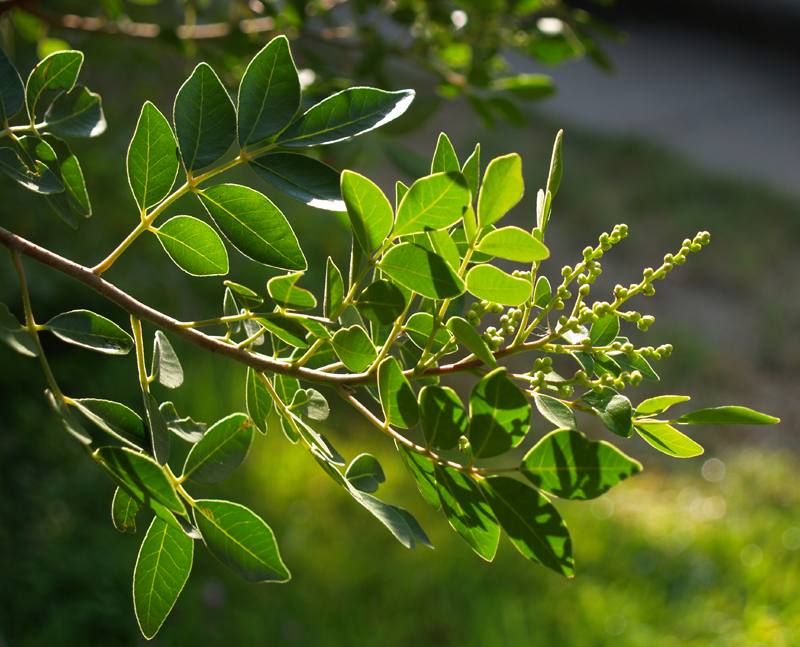 Currently, it's the "bee's knees," but the mockingbirds have booked a dinner date for later.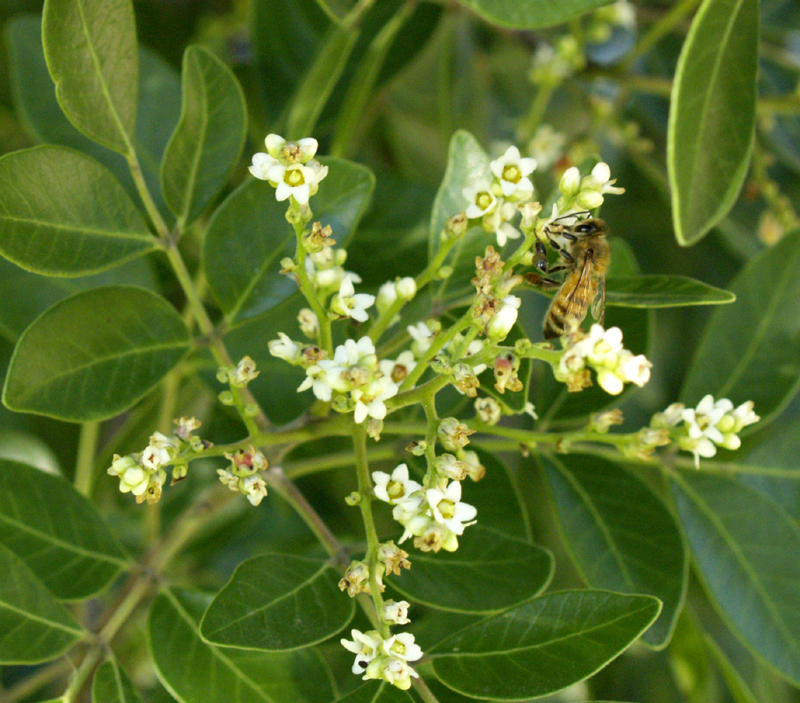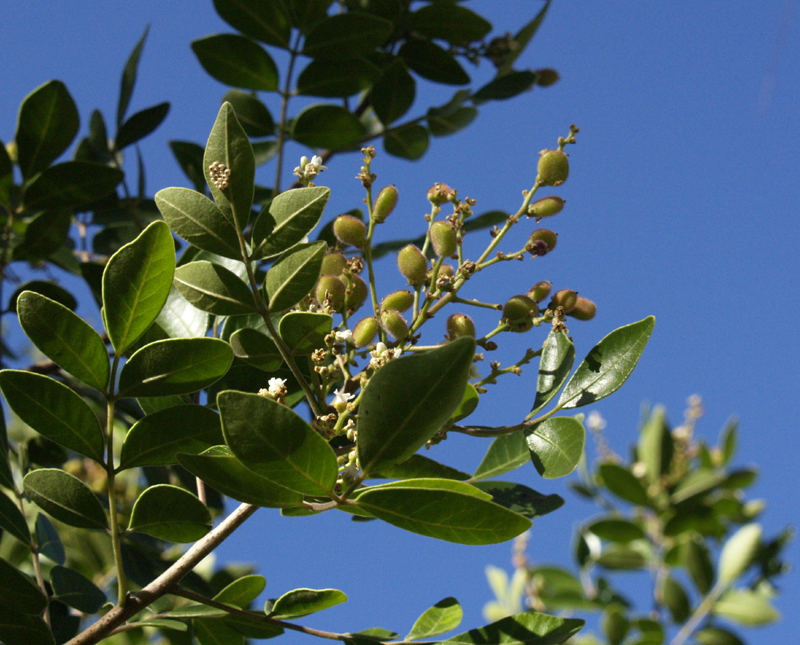 My first and only frostweed  (Verbesina virginica) is starting to open.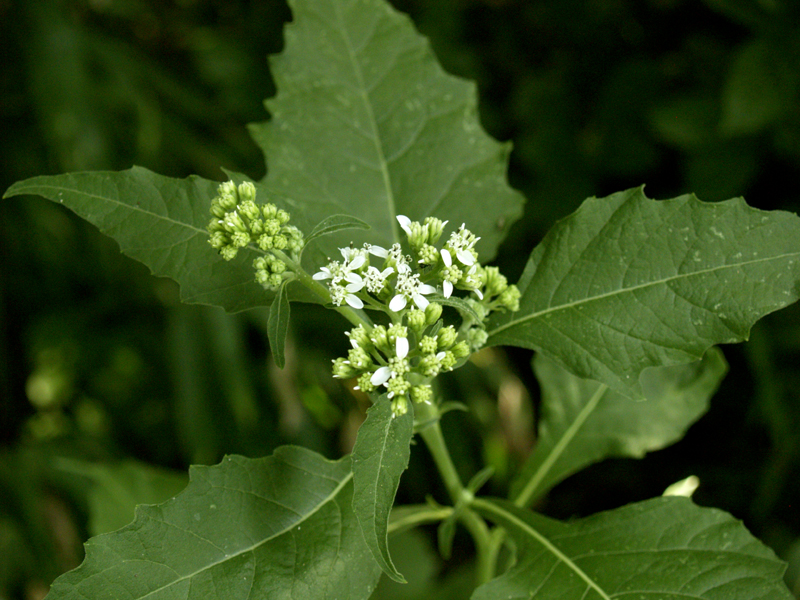 It's a biennial from the Lady Bird Johnson Wildflower Center sale in fall 2008. So, I hope I can get the seeds to sprout. I like its height and white in my really shady bed, and it's just in time to attract migrating butterflies, one of the white flowers they like.
Recently, at the Wildflower Center, the annual Partridge pea (Chamaecrista fasciculata) got my attention.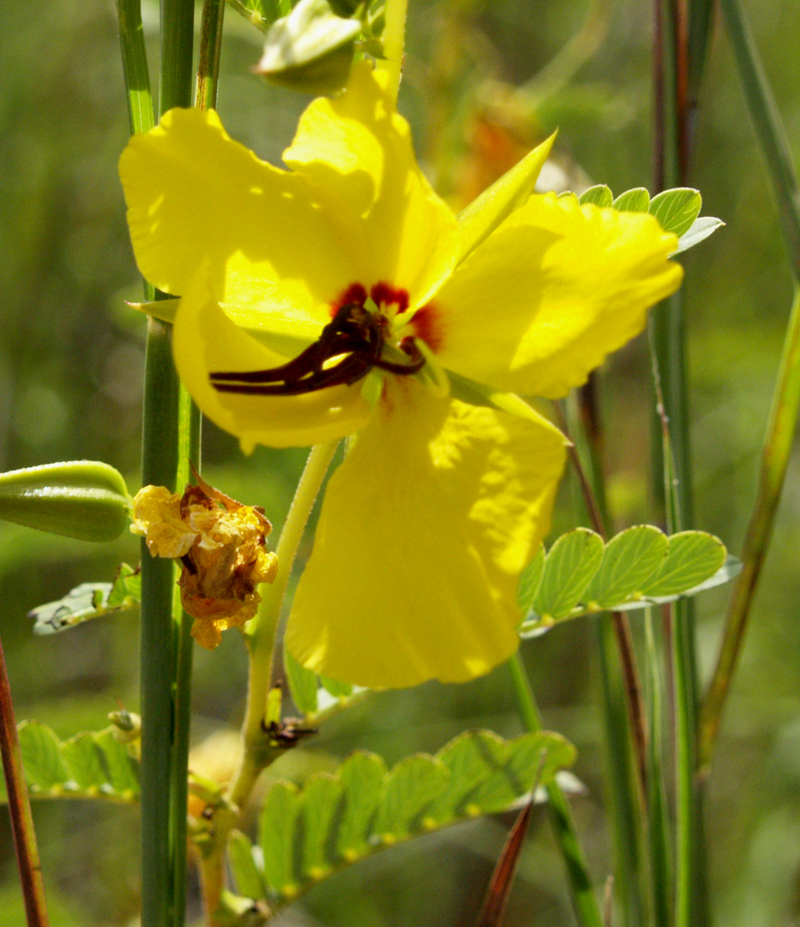 It wouldn't work in my garden, though I can enjoy it anyway. But I might be able to find a spot for shade-loving American beautyberry (Callicarpa americana).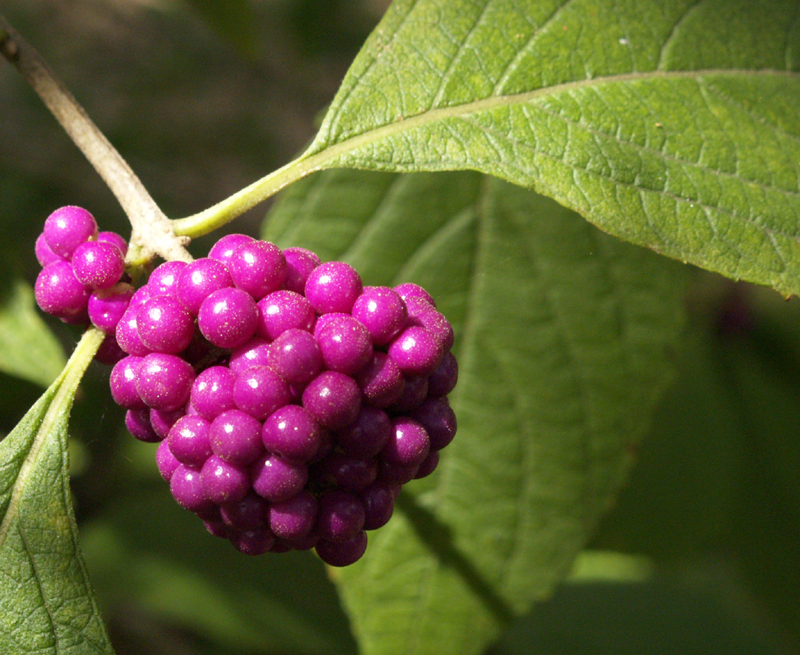 From shade to sun, groundcovers to trees, there's a native plant that works in every spot. Still, like with any plant, it's a matchmaker deal: which one works for you?  When you find your perfect mates, you'll meet lots of other new friends, too: the wildlife that depend on us. Your garden won't be static, and it will never be boring.
So, this week on CTG, we celebrate Native Plant Week!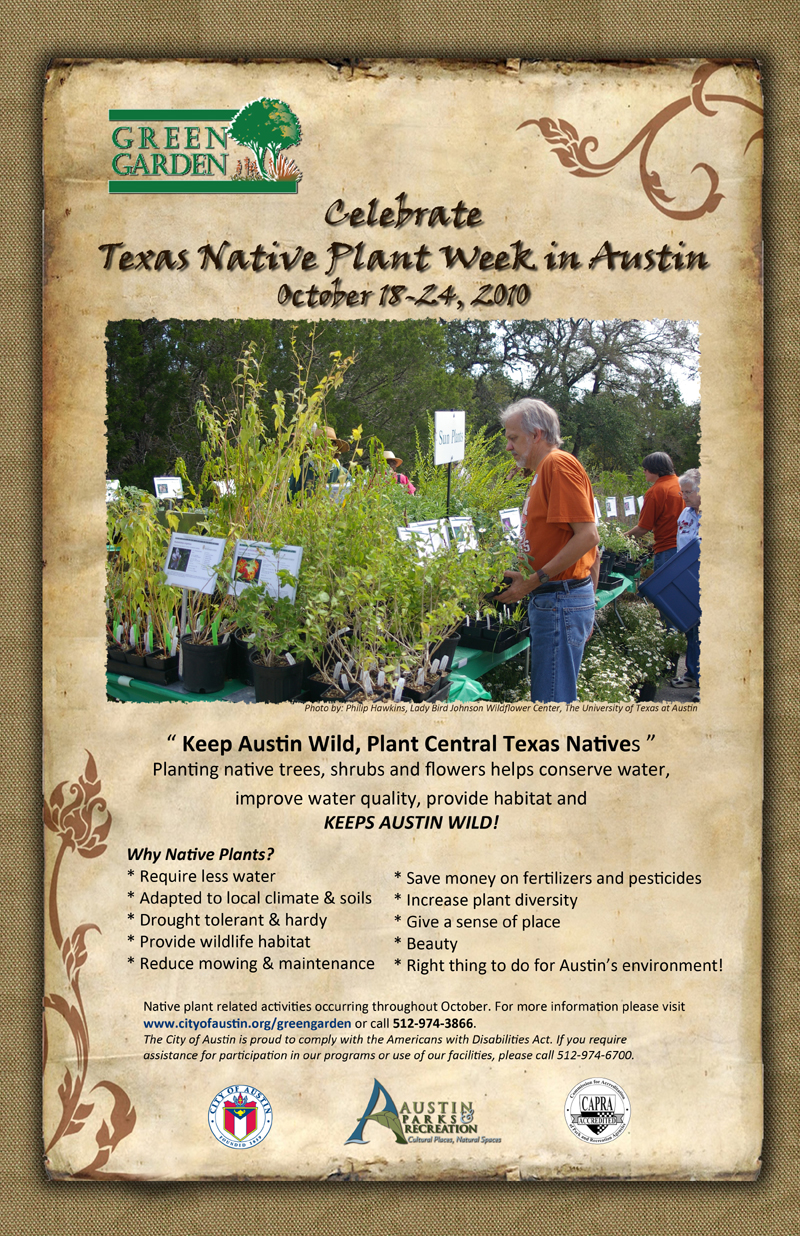 Tom and Alice Nance, Austin's Conservation Program Coordinator, pick a few native trees, vines, and flowers for wildlife attraction throughout the year.
Now's a great time to plant, but all year long, get more ideas from Austin's Green Garden on design, plants, and conservation. Get statewide resources at Texas Native Plant Week, including guides for teachers & kids.
On tour, meet Georgean and Paul Kyle at home in their wildlife sanctuary, Chaetura Canyon. This powerful story reveals how they progressed from gardeners to wildlife stewards. Visit them in person and learn more about native plants and wildlife at their Travis Audubon Society events.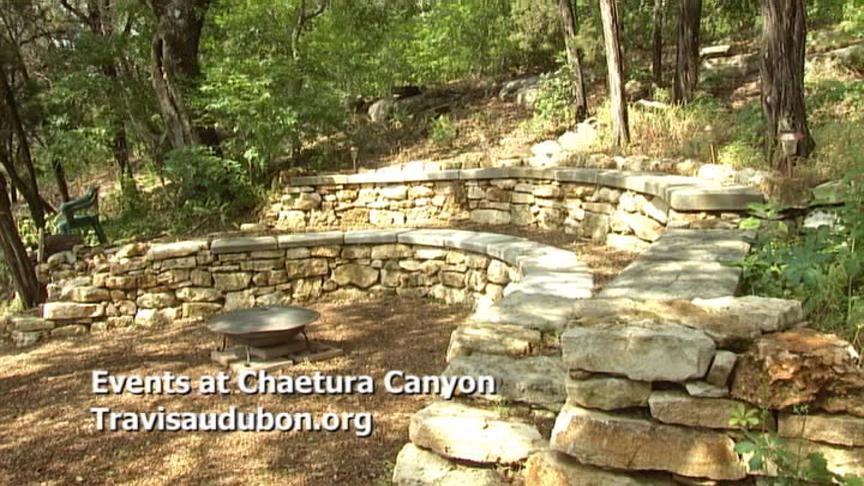 I promise you'll also love the video of their chimney swifts, taken from the tiny cameras they installed in the towers they built! Learn more about their research and the books they've written to support these endangered birds.
I also want to thank musician Robert Skiles who composed the music to celebrate the harmony of humanity with nature.
Daphne features a fabulous native plant, Damianita (Chrysactinia Mexicana), to add foliar texture and fragrance in those well-drained spots to soften your upright agaves and yuccas.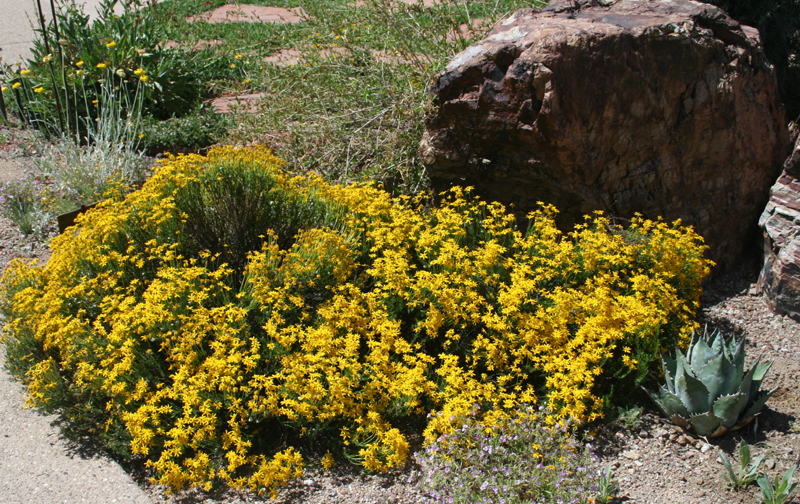 And check out her answer about what happened to Ben Lusky's palm, since I bet you've seen this too!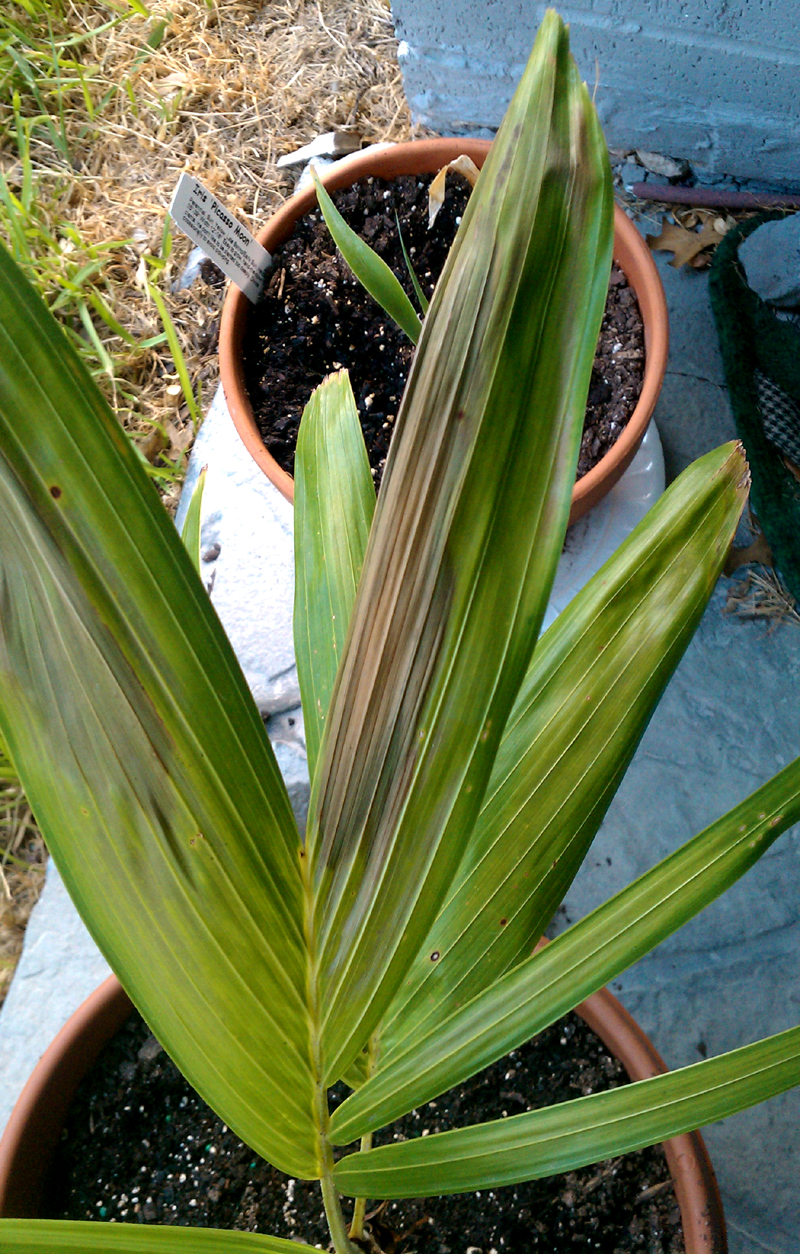 Got a small space but want homegrown vegetables? John Dromgoole illustrates how the EarthBox can fit a few meals into a tiny space.
Until next week, Linda
Comments