July 7, 2011
Tough plants for tough times|William Welch Heirloom Gardening in the South
The garden's under serious sag alert. Not many of my plants are whiners, but right now I need ear plugs. Crinum 'Ellen Bosanquet' didn't join the chorus, though she delayed her yearly performance by about 10 days until she got a dose of rain.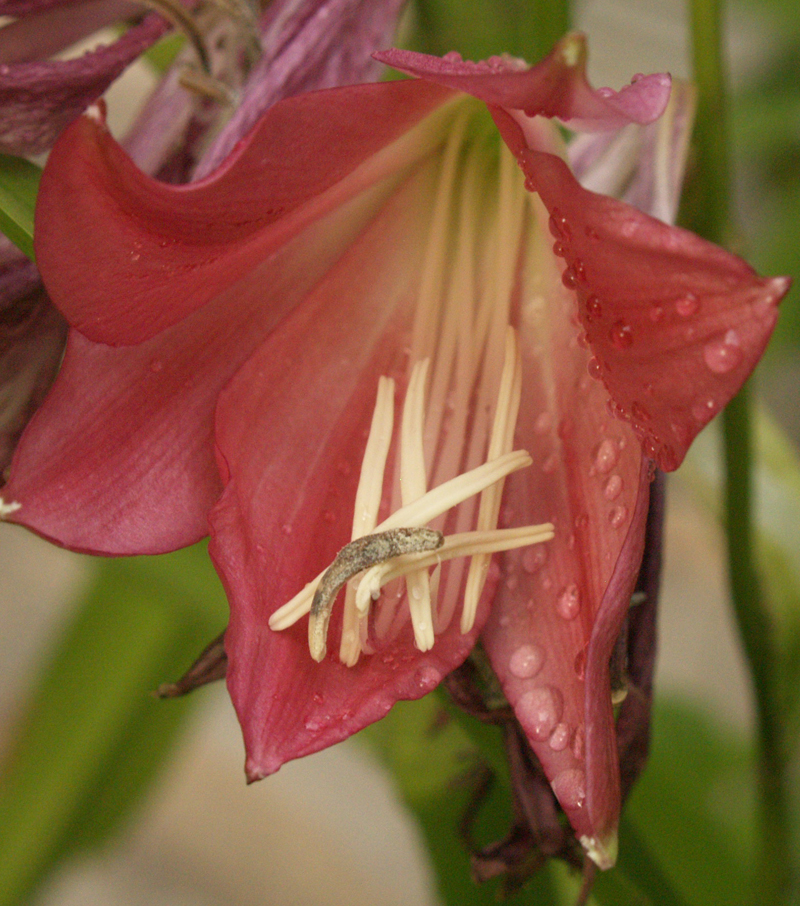 She is a tad grouchy, but has seen worse since Louis Percival Bosanquet hybridized her around 1930 in honor of his wife.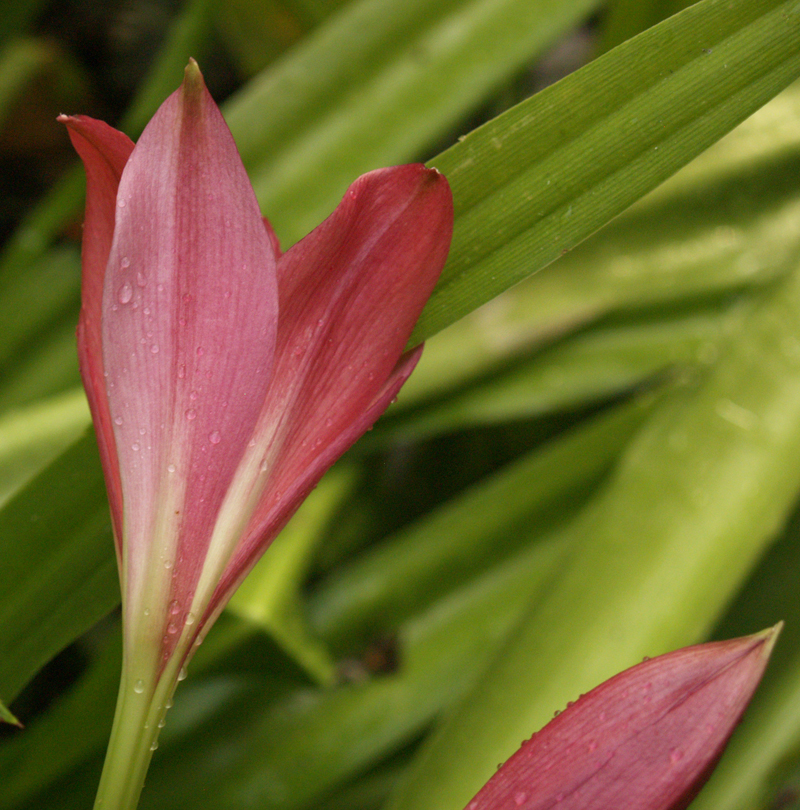 Like us, she sags within minutes when her flowers open in early morning.  By early afternoon, when shade gives her a break, she's done for the day. But she's a tough old broad who rebounds the next morning.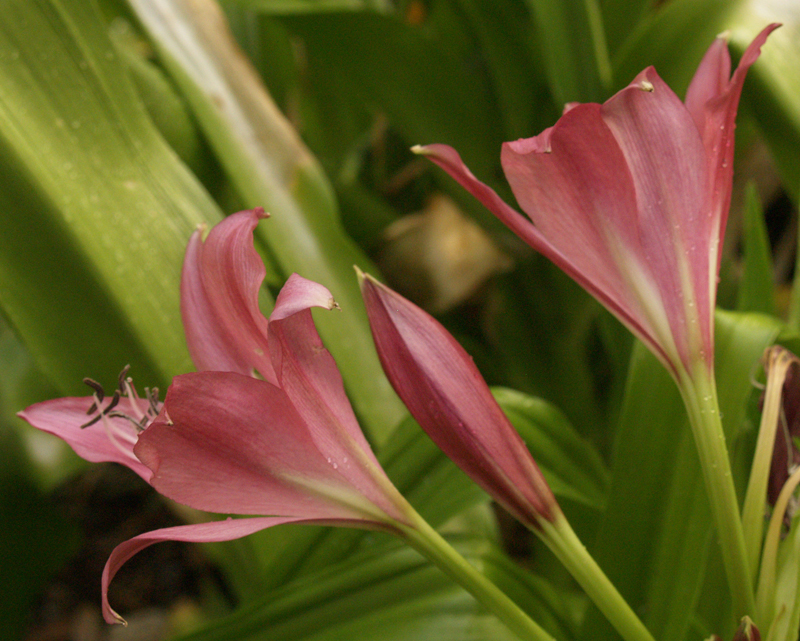 Then, in the scalding afternoon sun on July 4, the mystery pink crinum in the cat cove decided to put on some fireworks.  This one gets full sun almost all day.  To each her own.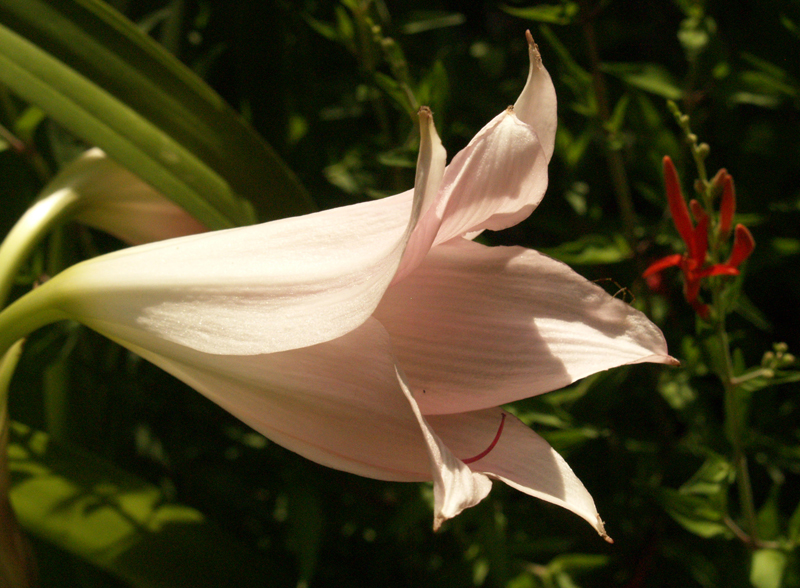 Both of these were passalongs, and their recent history is glued to mine. But as we ponder when rain will come our way again, let's get the backstory behind some of our toughest plants.
In Heirloom Gardening in the South: Yesterday's Plants for Today's Gardens, recently released by Texas A&M University Press, William C. Welch and Greg Grant captivate us with the cross-cultural melting pot of garden design that influences us today.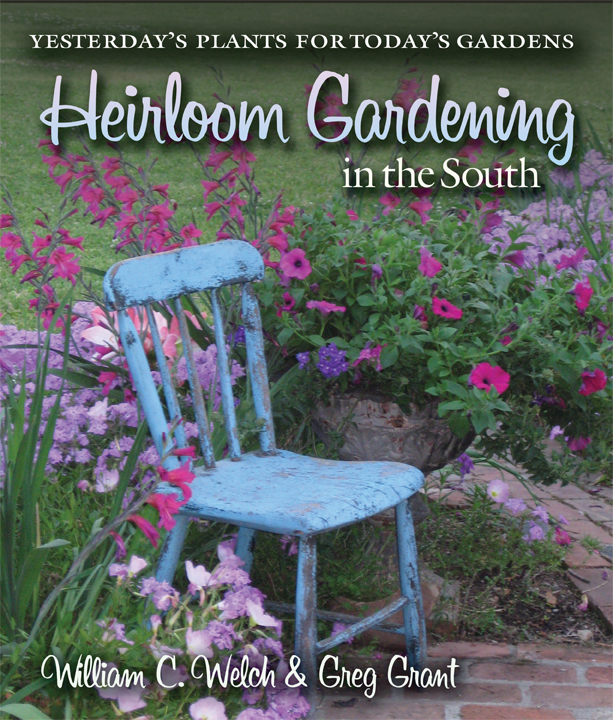 To tell you a few of the stories, this week on CTG, Tom meets with William Welch, Texas A&M Extension Landscape Horticulturist.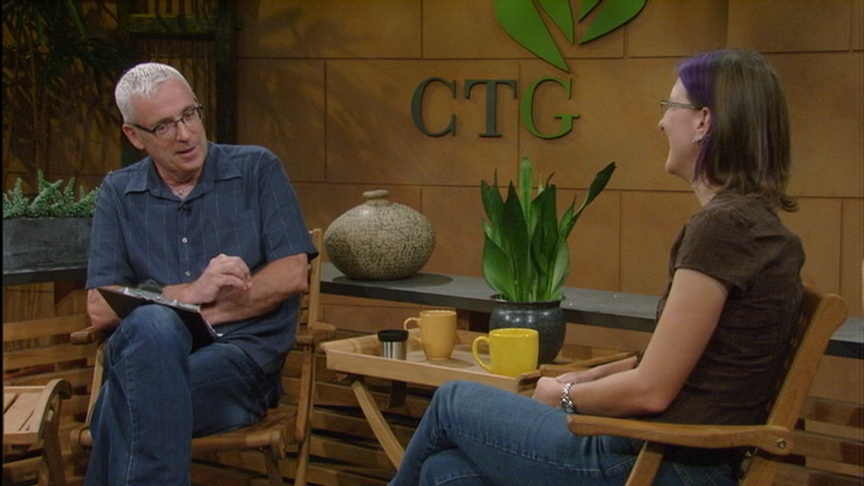 Today's designs found their roots in the settlers who brought along their seeds, divisions, and visions, eventually revised and integrated as the melting pot converged.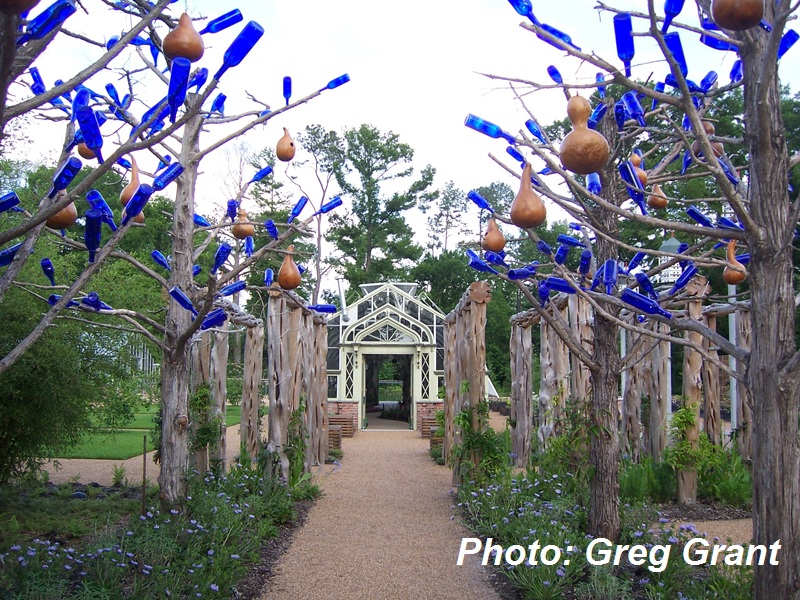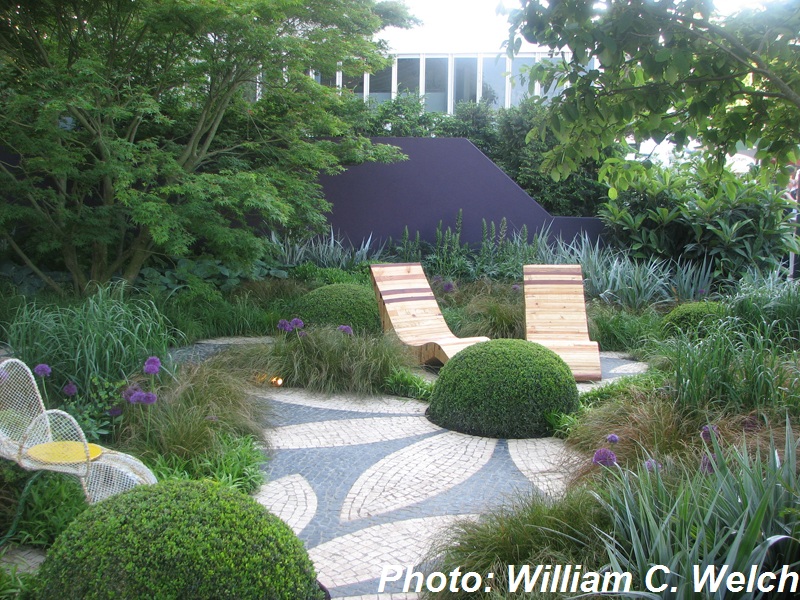 In Heirloom Gardening in the South, discover which native plants were respected for survival, those that made their way to our shores, and the ones that have stuck it out through thick and thin. Discover the reason behind "swept gardens" and how plants like crinums and Phlox paniculata 'John Fanick' found their way into our backyards.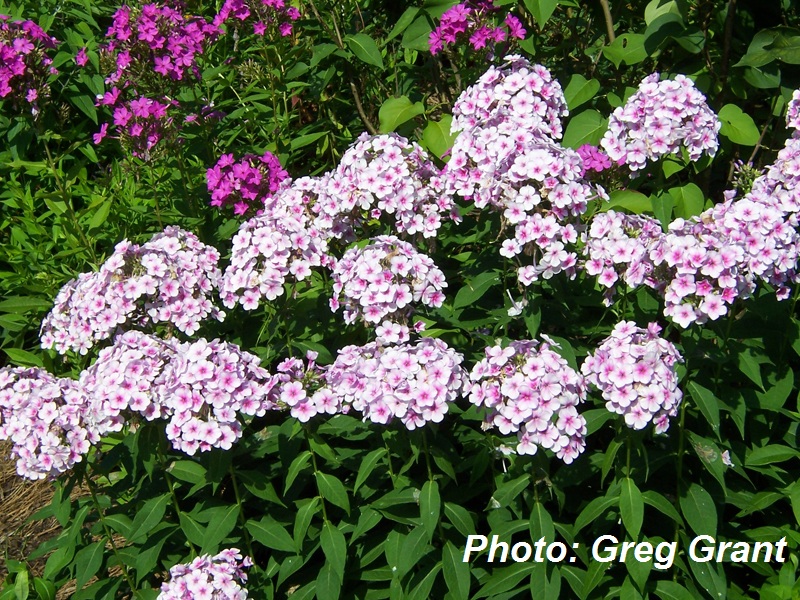 In this beautifully written and illustrated book, Bill and Greg remind me of the origin of my reliable oxblood lilies. Some Septembers, drought deters them a bit, but I never lose them.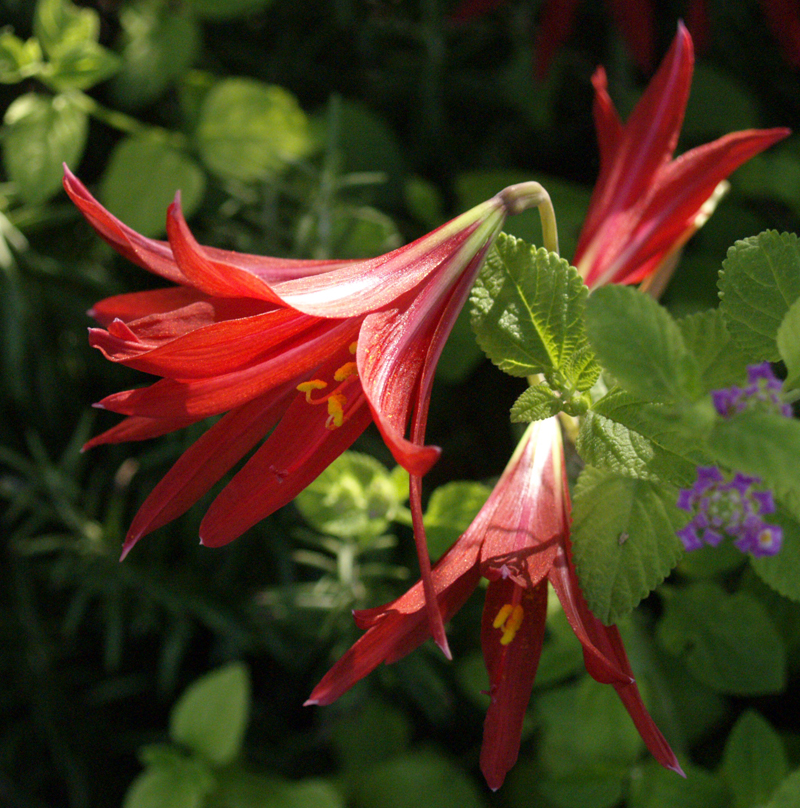 For years, Bill and Greg have been my vicarious garden mentors. As a new gardener, I devoured their book, The Southern Heirloom Garden (their new book is an expanded and revised version).  Other books by William C. Welch to add to your library:
* Perennial Garden Color
* The Bountiful Flower Garden: Growing and Sharing Cut Flowers (with Neil Odenwald)
And be sure to check out Greg Grant's heirloom plant stories and cultivation tips at Arcadia Archives. Also, every month in Texas Gardener magazine, travel with him along the back roads of plant history and restoration.
Onto my Christmas Kindle, I even got his Kindle book: In Greg's Garden: A Pineywoods Perspective on Gardening, Nature & Family.
On tour, the past meets present in garden designer Mitzi VanSant's positively adorable 1929 Arts and Crafts bungalow and formal garden in Smithville.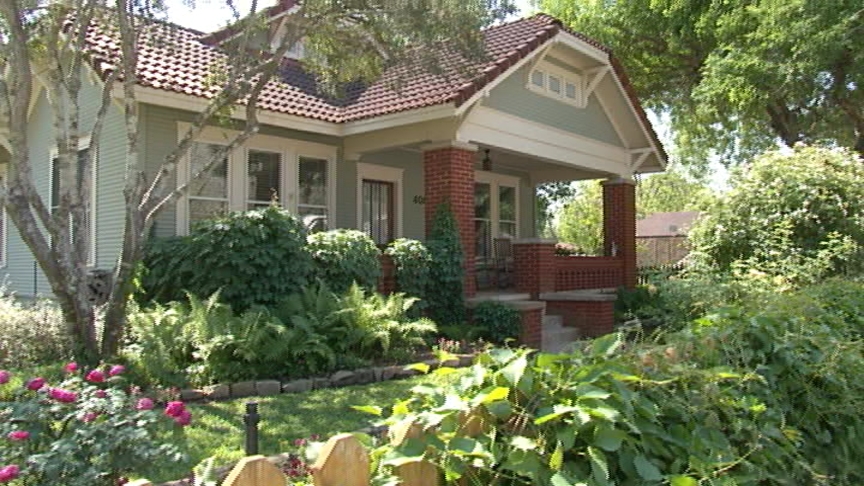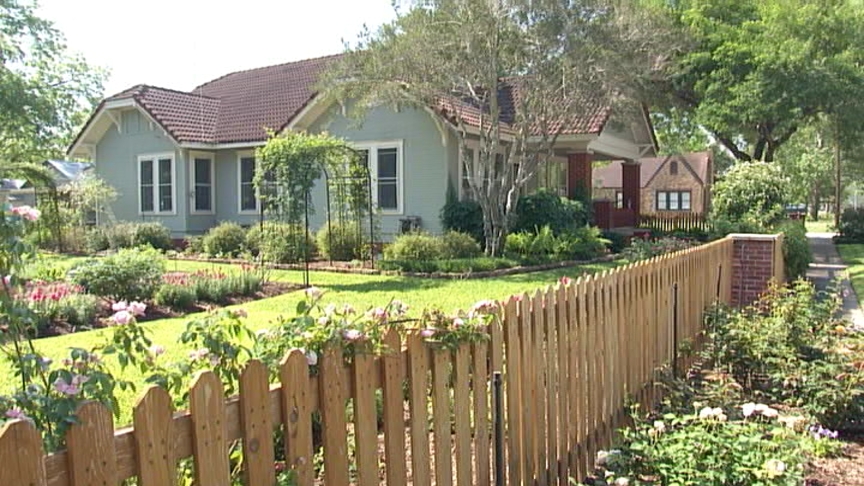 She was but a name to me when years ago, she joined the Texas Rose Rustlers–along with William Welch, Michael Shoup, Pam Puryear, and many others–to rescue old, hardy roses and bring them into cultivation
In her new garden, 2011 meets 1929 with hardy roses and other fragrant plants, along with vegetable gardens lined with pass-along irises. See how she designed a children's garden to pass along to her grandchildren the sensory memories from her grandparents. On Mitzi's website, The Fragrant Garden, get her diverse plant list to  include in your waterwise garden.
Daphne's plant of the week, Lamb's ears (Stachys Byzantina), found its way to Central Texas from its origins in Turkey, Armenia, and Iran.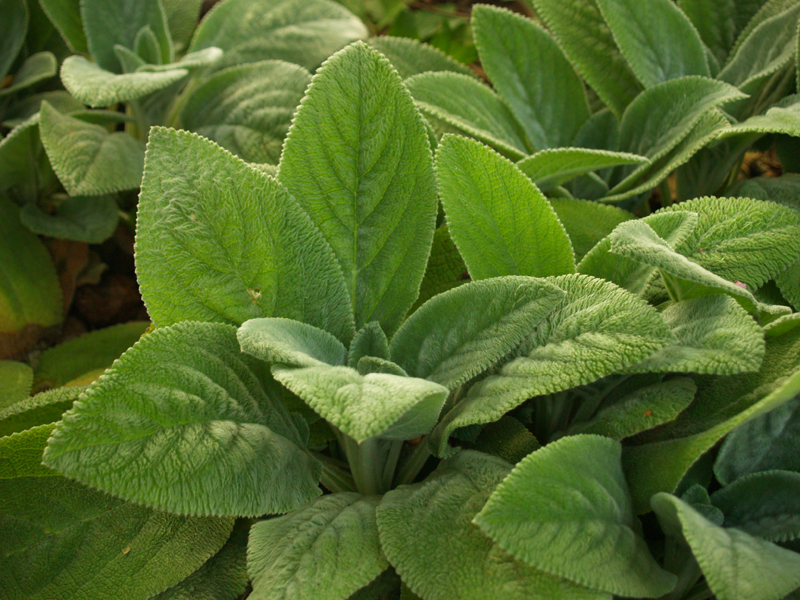 Its low fuzzy silvery-gray foliage is a delicious prompt against flowering plants or taller evergreens.  As Daphne tells us, its enemies are poor drainage and too much water, which leads to rot. And even though it likes sun, Daphne reminds us that it wants some protection from hot afternoon sun. I can attest to that! I'll spare you the picture: it's gruesome.
Plus, get her summer survival tips. For sure, take a break and let your plants have one too. Avoid fertilizing and pruning (light deadheading is okay). Raise that mower up and never mow more than 1/3 off the top. I watched someone scalp my neighbor's yard last weekend. What little grass was left will be dead by this weekend.
But you can fertilize and prune your pond plants! Steve Kainer from Hill County Water Gardens & Nursery demonstrates how to tidy up your pond plants.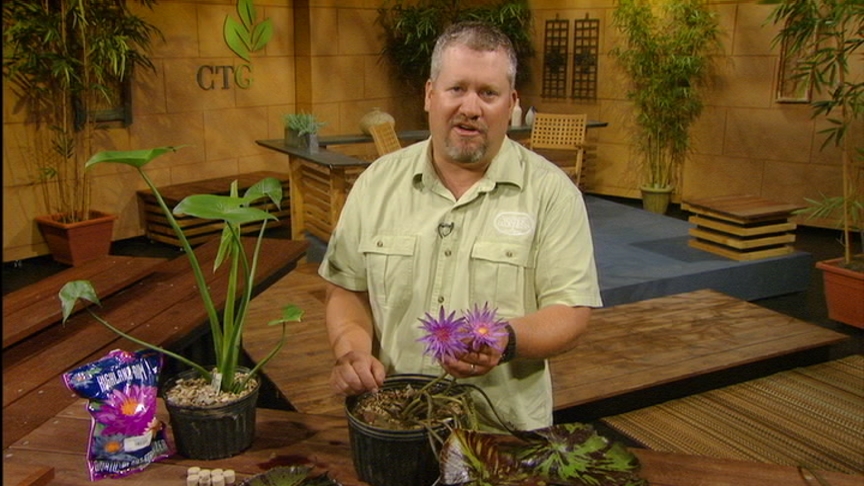 And, get his technique to fertilize your pond containers with ONE 10-26-10 tablet per gallon of pot.
Until next week, hang in there! Linda
Comments