October 27, 2011
New look at lawns, watering tips, plant performance flamboozle
Last week, we taped a lawn-free garden that will air in 2012.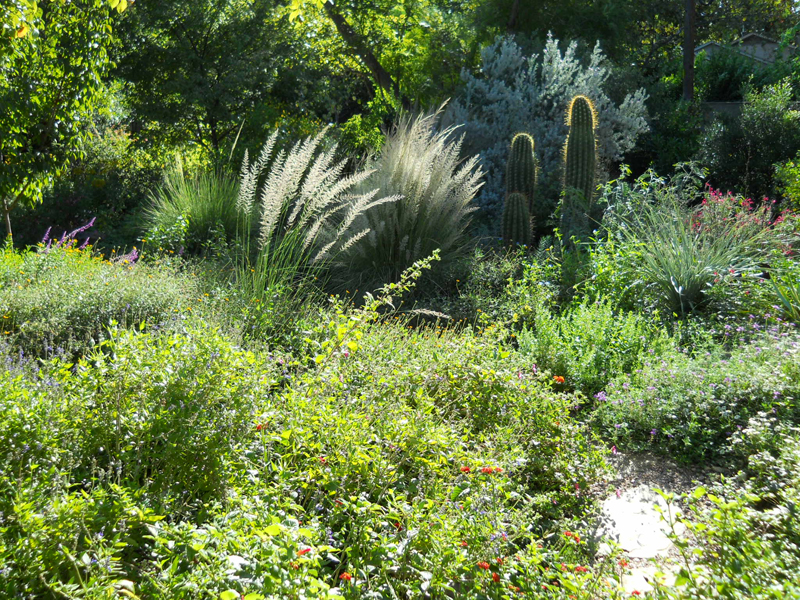 I love the way that Anne uses grasses, yuccas, and agaves for vertical distinction against free-flow natives that nectar hosts of winged visitors. Here's a nice duo: Lindheimer muhly and and Deer muhly.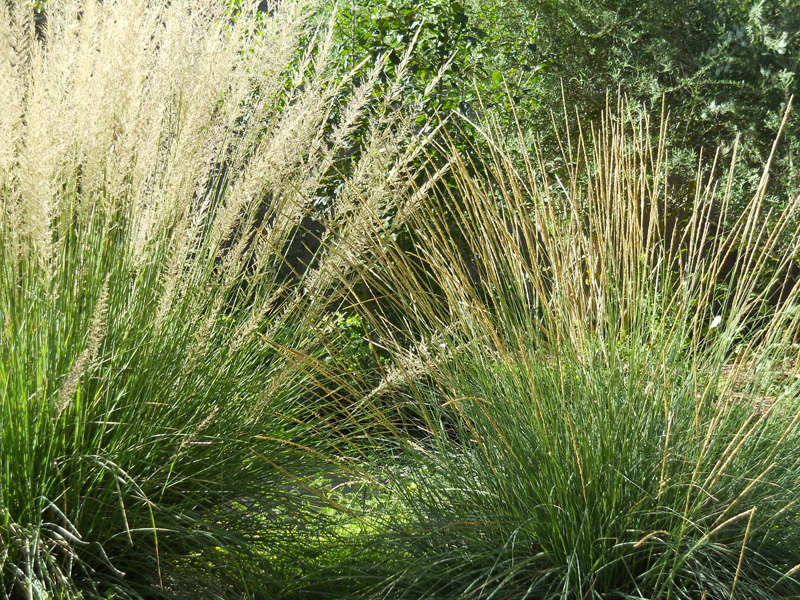 Lindheimer seed heads.
For years, I had a Lindheimer in the front garden:  a homecoming beacon every fall from far down the street.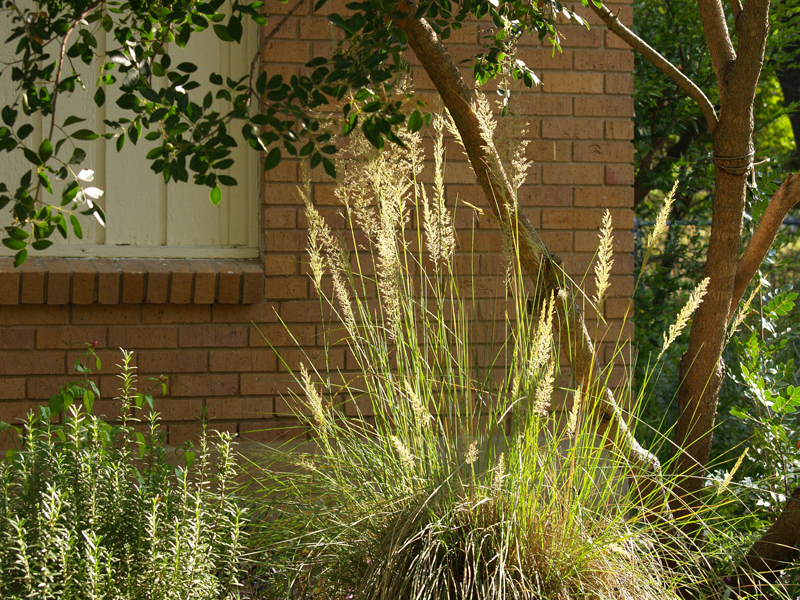 Then it got too shady, and it whimpered away. Last year, with some tree pruning, I had sun again. I was about to get another Lindheimer, when Patrick Kirwin gave me another idea, Pine muhly (Muhlenbergia dubia), a smaller choice for that space. I planted one in front and three more in the back bed, where despite their youth, already they do a great job against the turk's cap.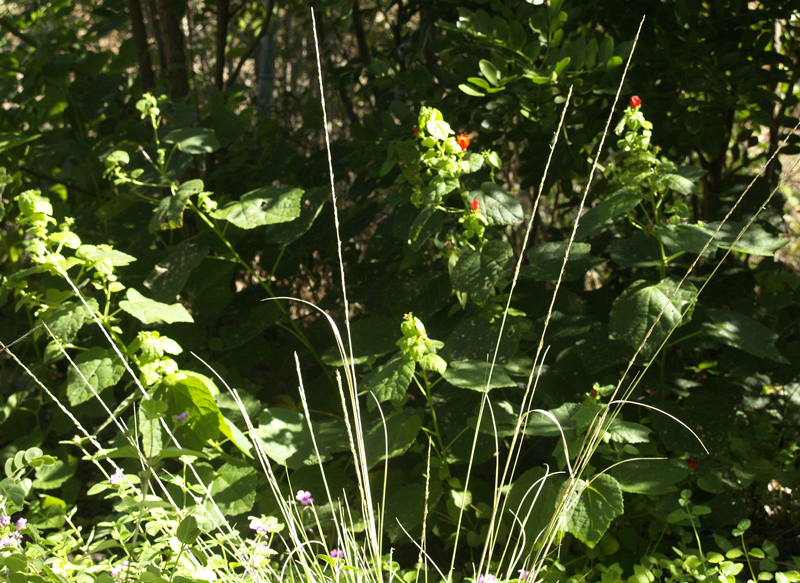 Pine muhly's just one of the plants on Patrick's list this week when he and Tom take a new look at lawns.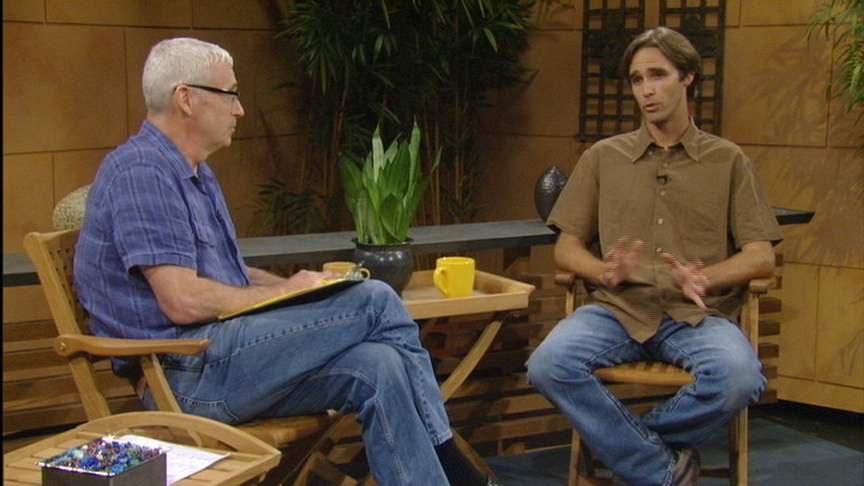 Garden designer Patrick of Kirwin Horticulture Services has been working on a design that includes buffalo grass, Indian bunch grass, switch grass, bearded iris, rain lilies and more.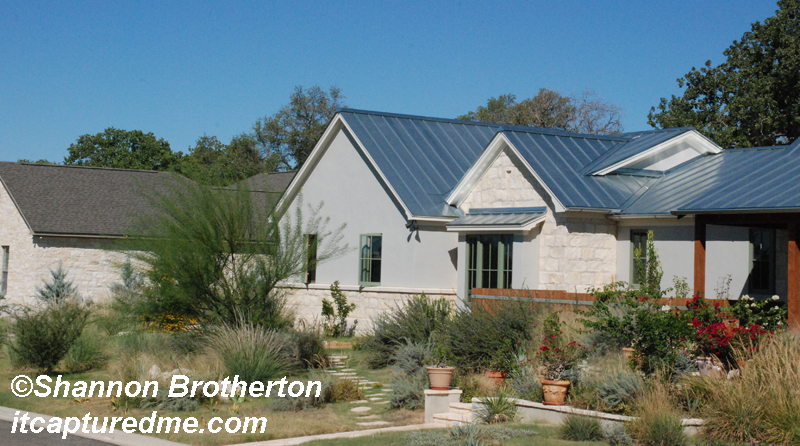 Patrick also shows off  the sedge Carex retroflexa. I have a few here and there, but intend to replace some of my dead lawn with them this year. I'm totally in love with this sedge!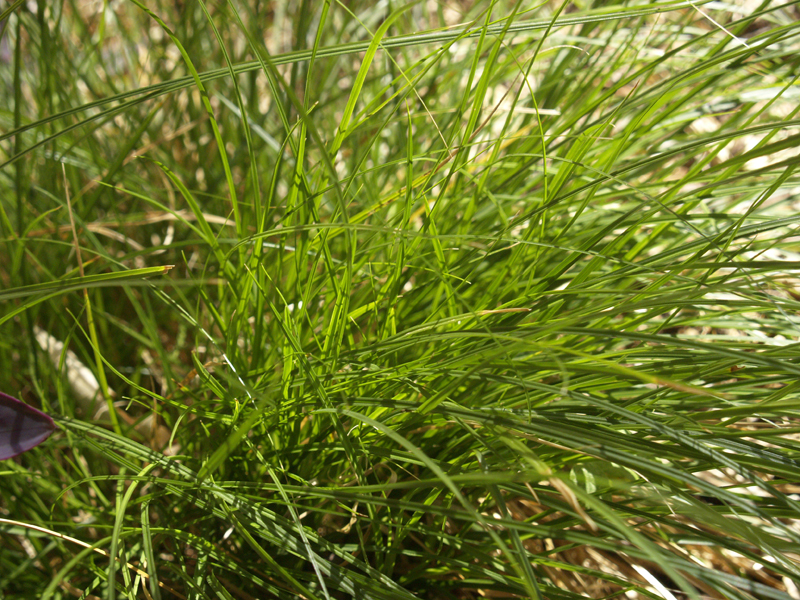 On tour, check out East Side Patch, where discovery replaced lawn. Leah and Philip Leveridge have made some changes since our taping (of course!), but their helpful hobbits and the Botox lady approve their proactive and on-going DD (drought design).

At ESP and in every garden, sometimes we're flamboozled when one plant craters and its mates are healthy, just a few feet apart. What's up with that?  This week, Daphne explains what can happen. In her case, she planted four Southern wax myrtles (Morella cerifera) along her fence last February. She watered them just the same. Two are fine.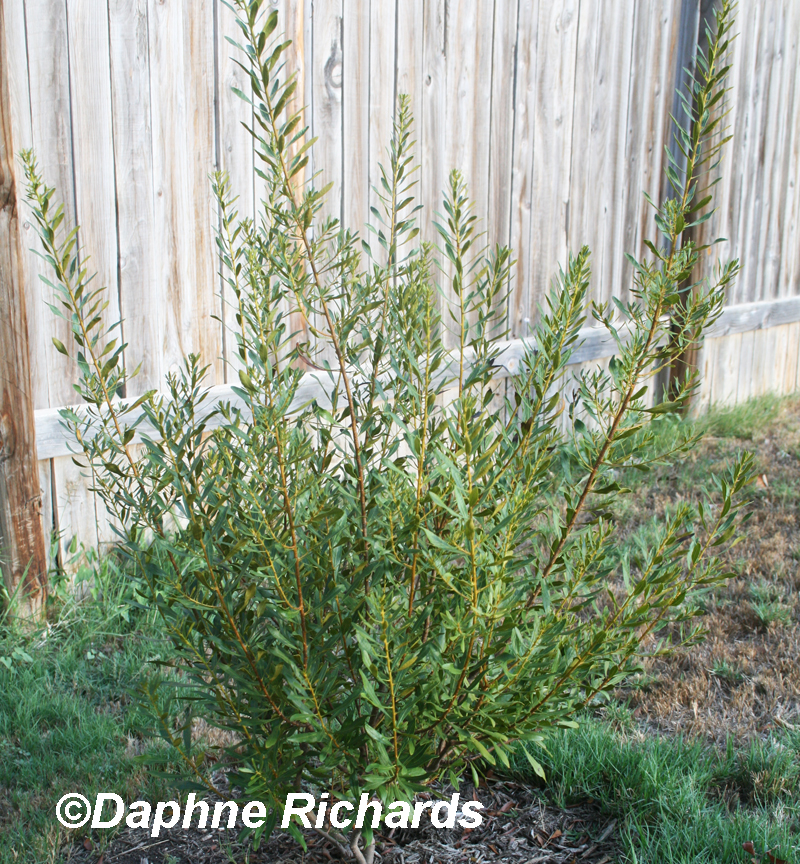 Two are compost.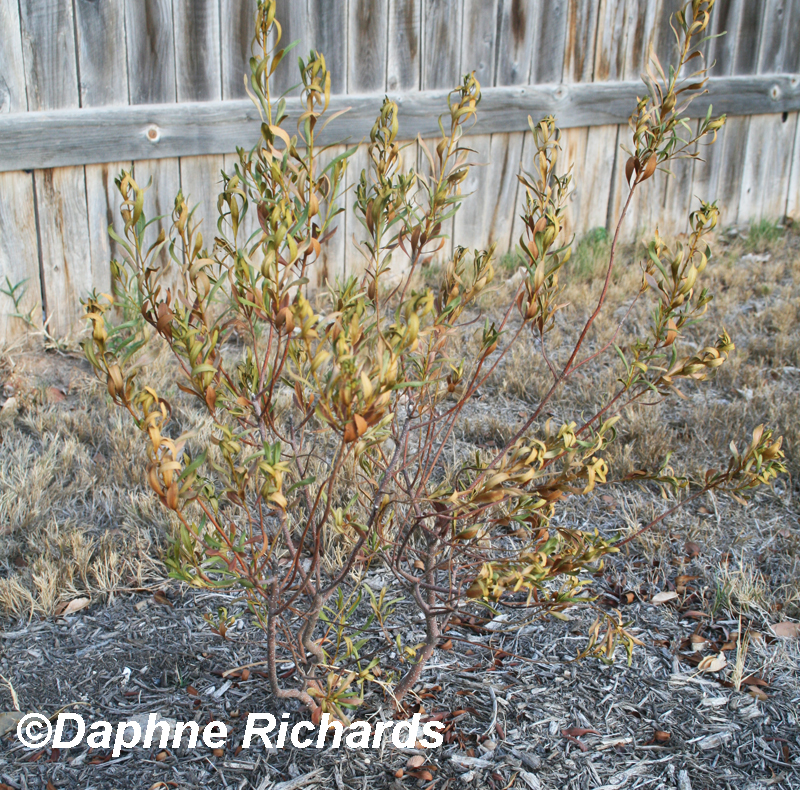 What happened? Here's her analysis: "In this situation, the angle of the sun is the issue.  By about 5 p.m. in mid-summer, the first plant in the row was out of direct sunlight.  But the last one in the row was in a direct hit of the full late afternoon and evening sun until almost 9 p.m.  These newly planted, small shrubs just couldn't take all that intense sun and simply burned to a crisp, almost in front of my eyes."  Get her complete answer about what can produce different results in the same garden.
Daphne's pick of the week is native fall aster (Symphyotrichum oblongifolium), a reliable perennial in psycho light, drought, freeze, and floods.  I planted my first ones years ago and divide some every winter to spread around. Regardless of weather events, they've never missed an October date with bees, butterflies and other beneficial insects.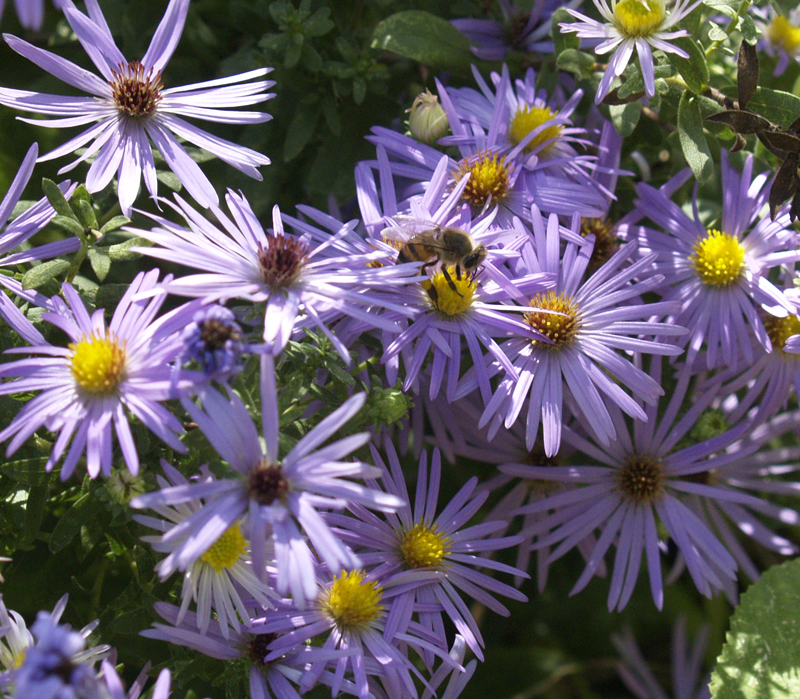 Their tops will freeze back in winter, but their rosettes quickly cover the ground. Simply cut back those dead stems to the rosette for a pretty groundcover all winter. I fill the blank spaces with naturalizing bulbs.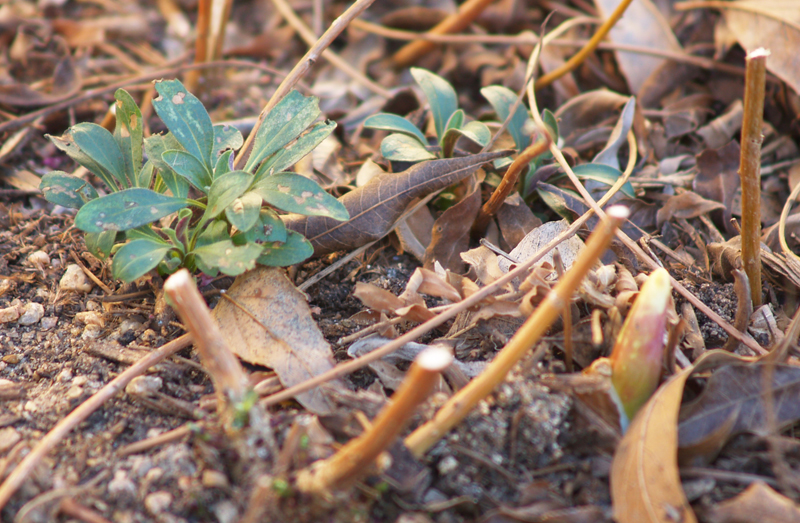 Watering is certainly on our minds! Merrideth Jiles from The Great Outdoors compares options and how much to water.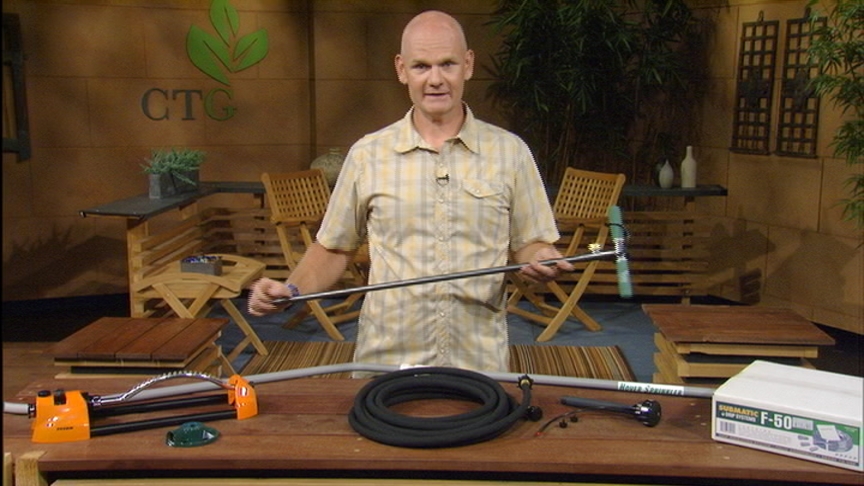 Even though the ground is dry, fall IS STILL the best time to plant. Check out Daphne's fabulous article in the Austin American-Statesman to prep sunbaked soil as we dig in this fall.
And here's a wonderful video from the Texas Forest Service about how to water your trees and check soil moisture underground.

Until next week, Linda
Comments