January 21, 2016
Gardening for Renters (Or Anyone) |Sustainable Food Center
Most of us start gardening in apartments, condos and rental houses. As new graduates (and newlyweds) Greg and I rented a duplex. I planted a few annuals and picked up this (cheap) ammo box at a military surplus store to install my first herbs. Our puppy, Shauna, promptly dug them up while my back was turned.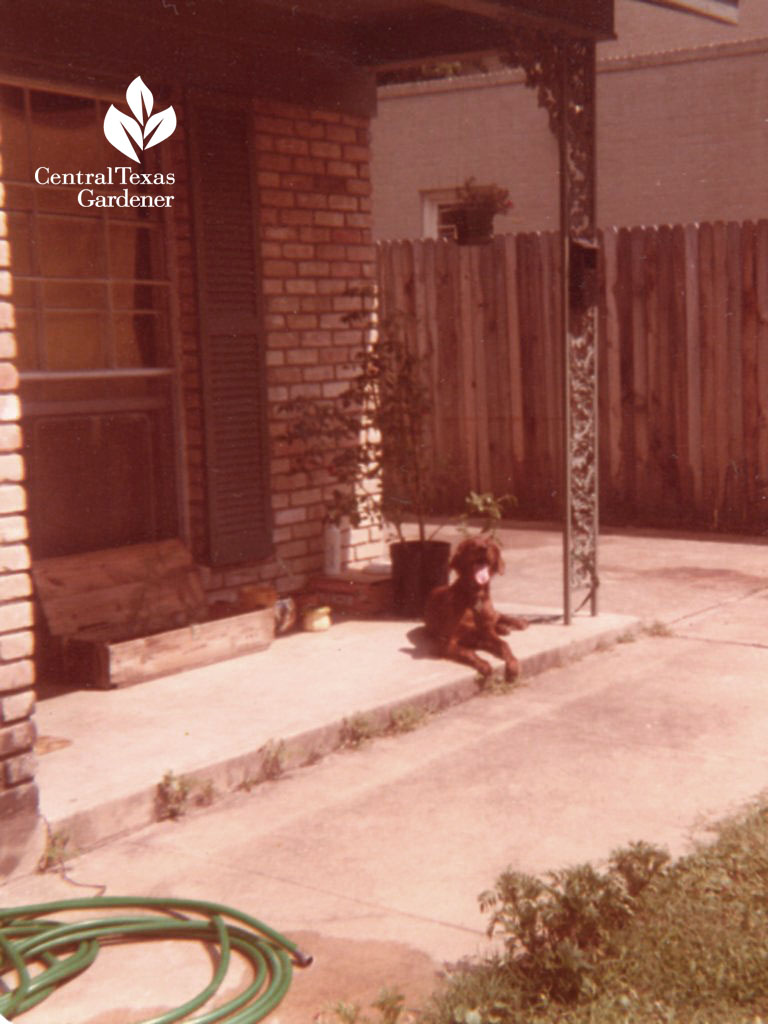 Even if we wind up "owning" a home, we can cart our containers and sentimental plants along with us.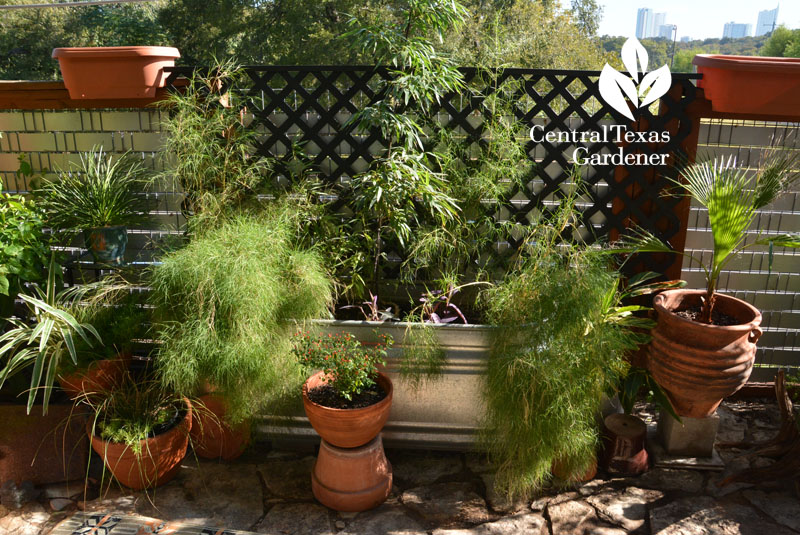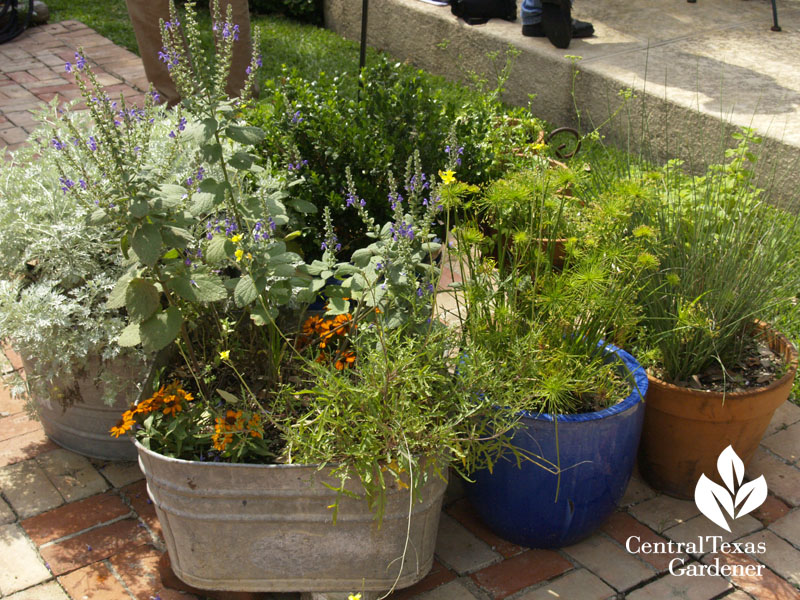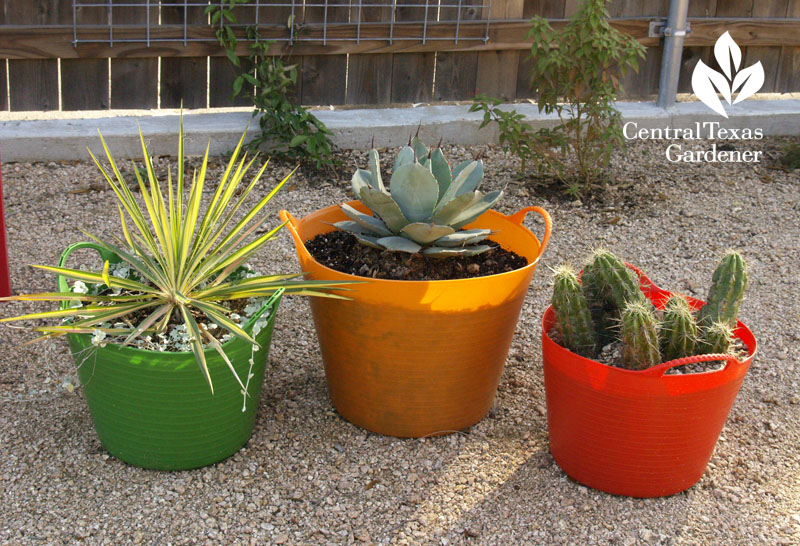 Gifted plants follow us along our timeline. This Hawaiian Ti plant (Cordyline fruticosa) from Randy Case has been on my watch only a few years. Snuggled into the house this winter, it's actually flowering! And obviously needs to be potted up this year. . .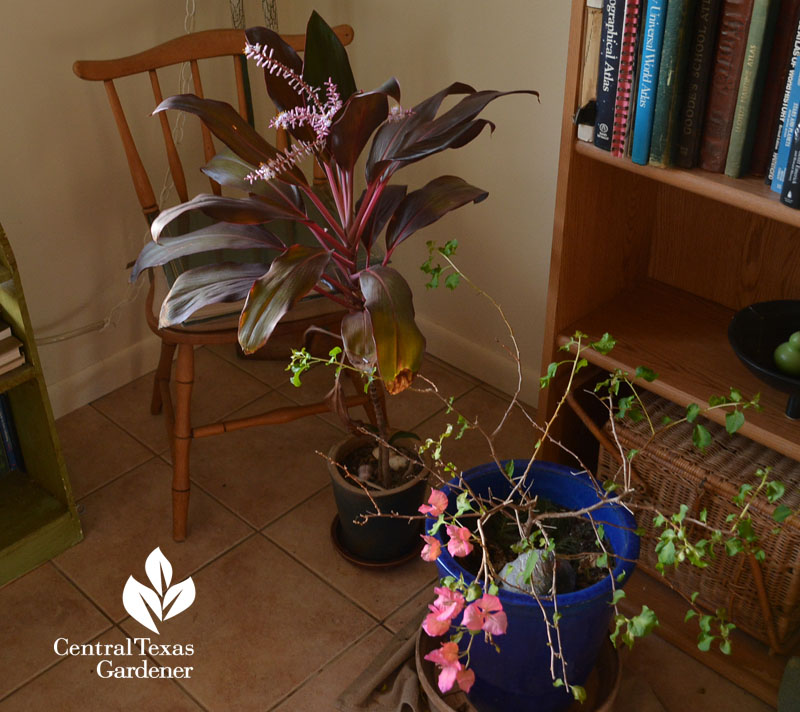 And yes, that's a bougainvillea I brought in, too, during cold-spell patio painting. After dropping its leaves in a snit, it staked its winter spot inside by blooming.
Once you make a distinctive hypertufa container, you know it'll never get left behind on moving day.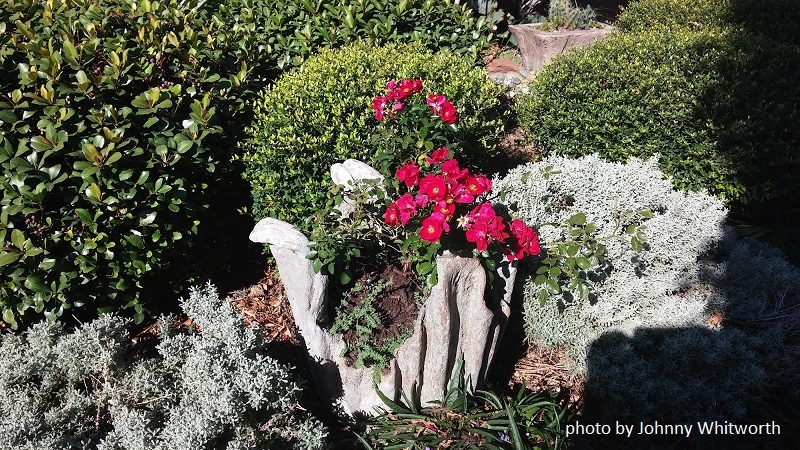 Viewer picture goes to Johnny Whitworth for his unique designs that accent his charming garden.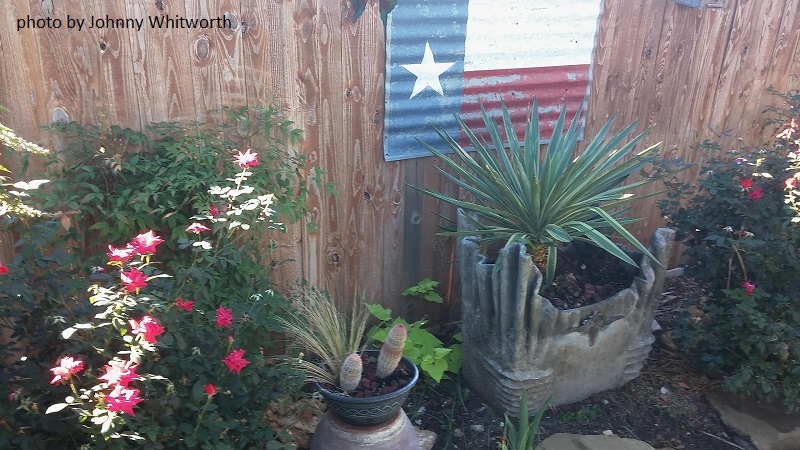 I simply adore how he pepped up his home's patio with an Alamo décor!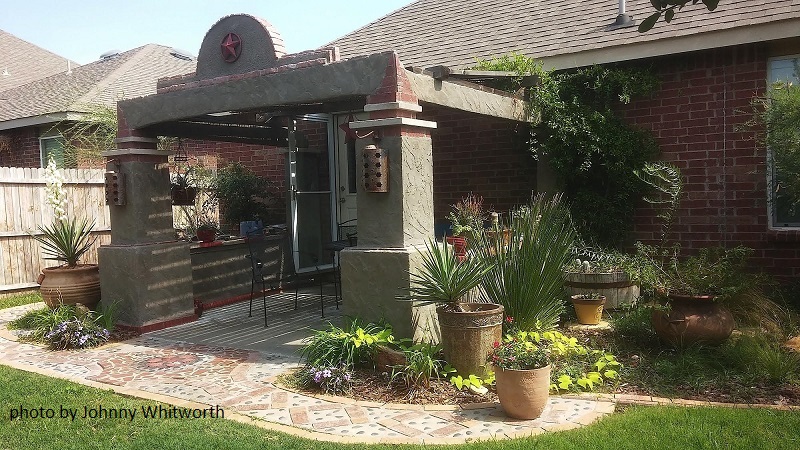 For gardeners on the go, Amanda Moon from It's About Thyme spares renters "dirt-deprivation" with inexpensive, portable solutions.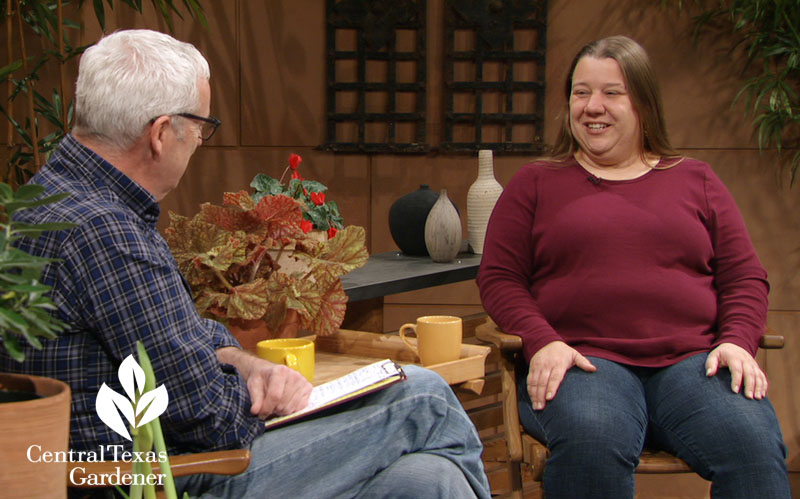 Galvanized containers punched with holes make cute, low-cost planters. Even a tight budget can sneak in a few flower seeds. Our intern, Emily, told me that having plants and flowers in her apartment provide her so much contentment.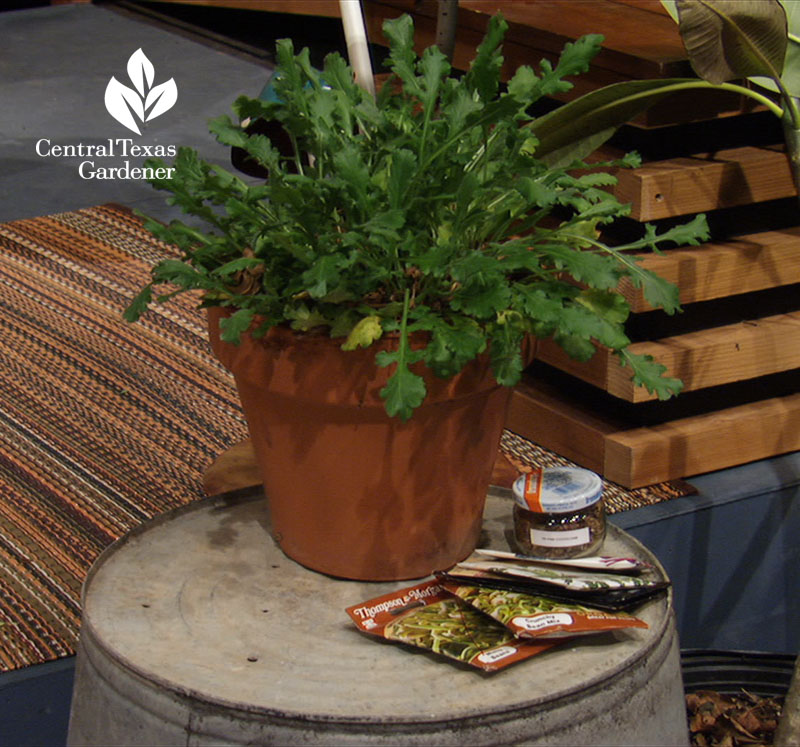 After those plants bloom, collect the seeds to have forever and ever. Many of my larkspurs came from my neighbor years ago, who gathered seeds from his mother's garden!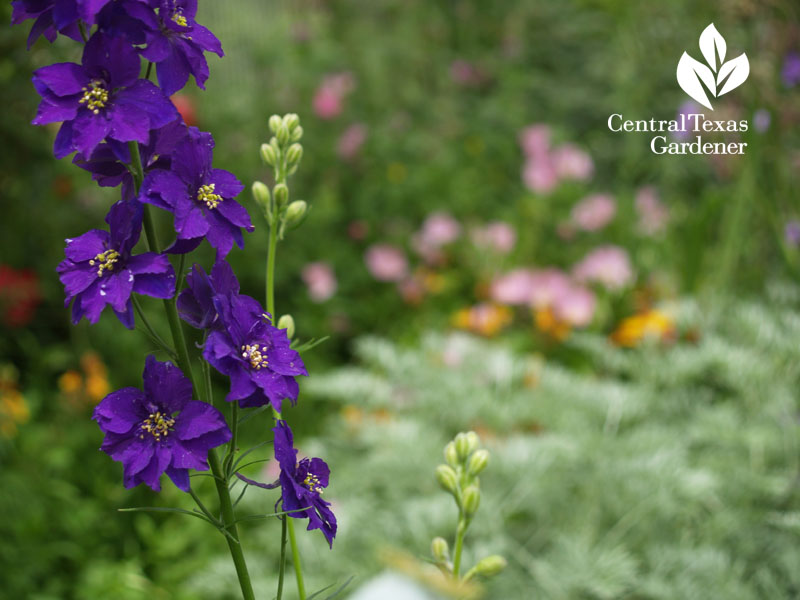 And whether you're a renter or not, check out Amanda's 'Cowardly Lion' begonia, a knockout, low-water beauty that's been hardy for her into the 30s—but bring inside if freezing. Like all begonias, it's easy to propagate.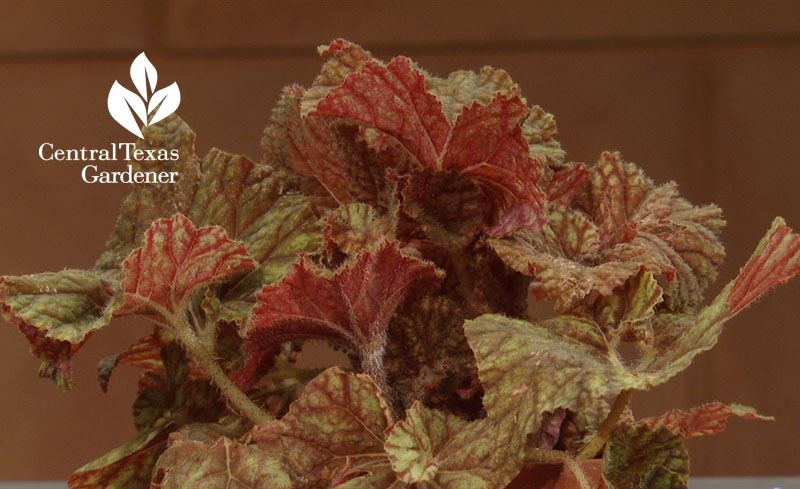 Even a renter or small-space gardener can grow yummy potatoes, especially those you can't usually get in grocery stores.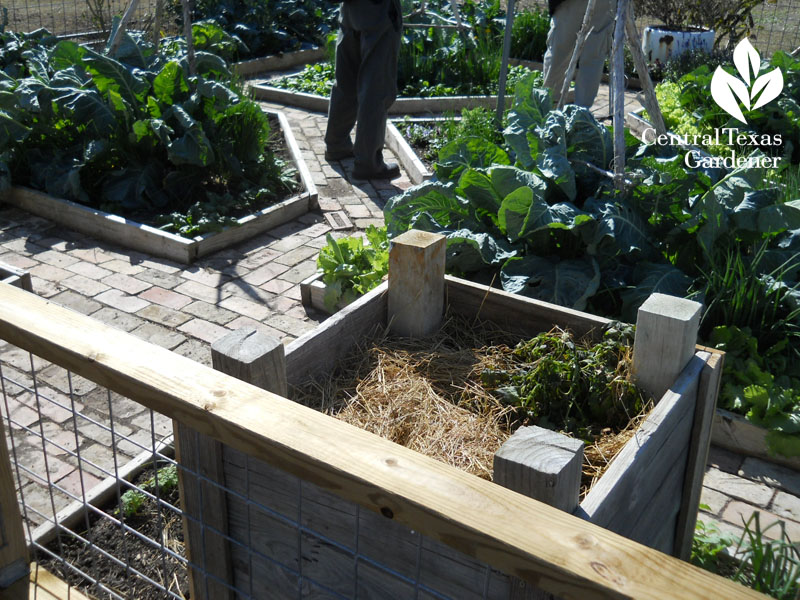 Trisha picks the easiest, tastiest spuds, including All Blue. Get her fail-proof tater tricks.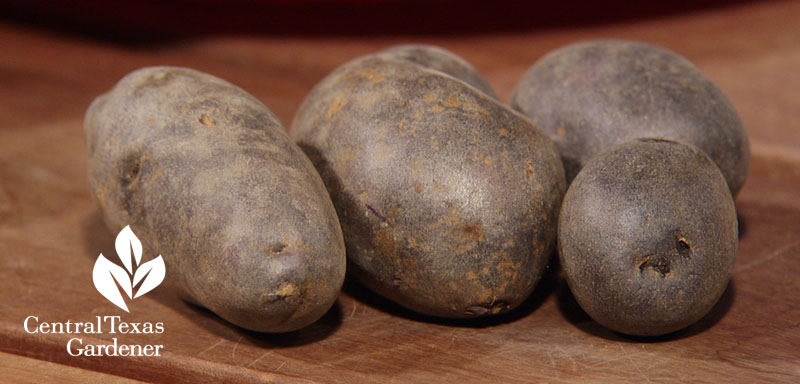 Now, we know that we're heading into the "season of fungal disease." Last year really delivered a whammy, even to the hardiest plants. Daphne analyzes Jennie Ostertag's troubled young mock orange shrubby tree. Can it be saved? Find out how.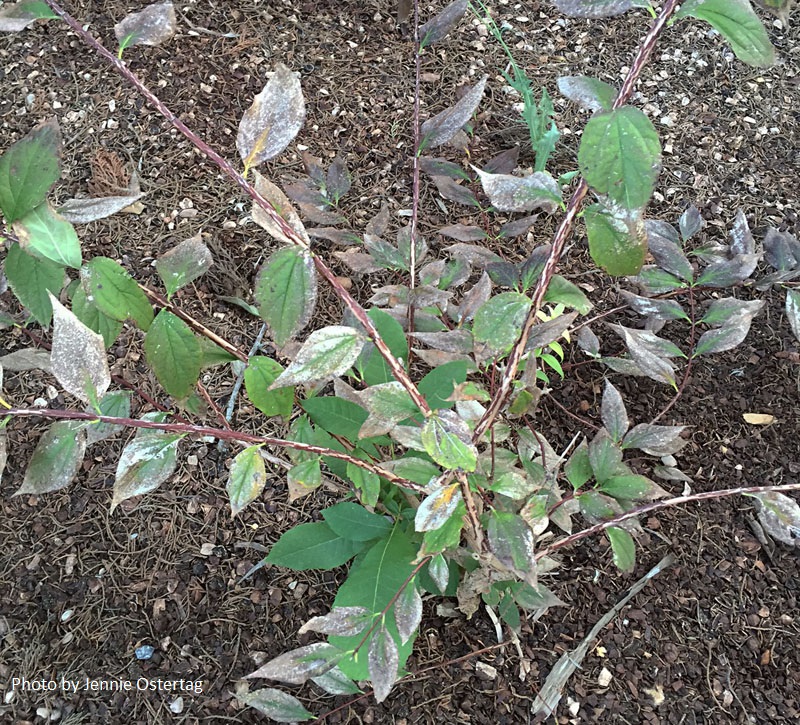 On tour at the Sustainable Food Center's teaching garden, learn how to grow healthy food with water conserving methods, even in small spaces.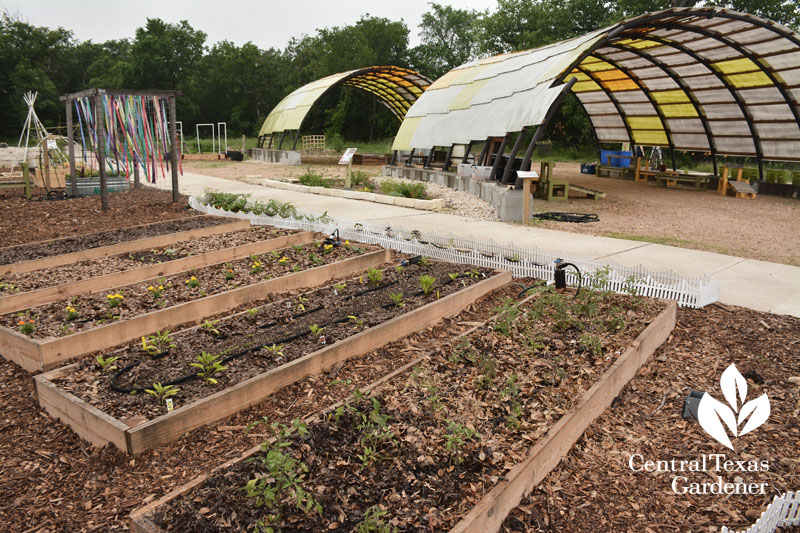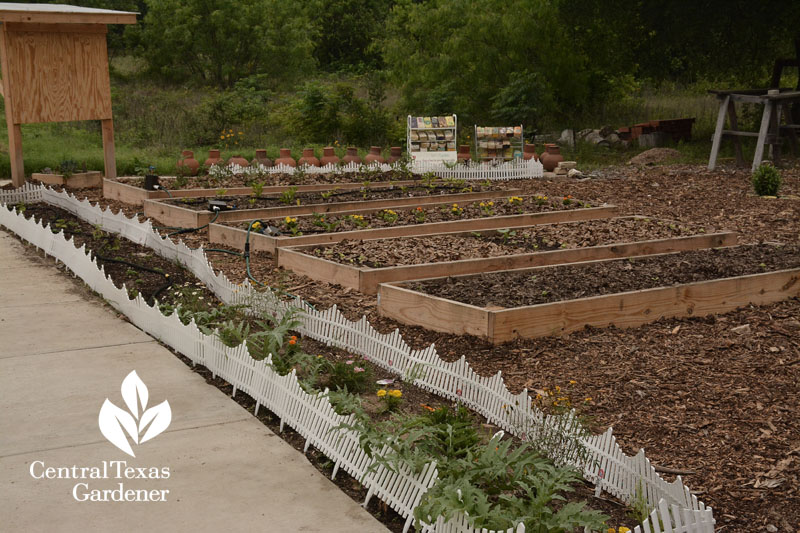 At a former east Austin brick-making factory, they're reviving soil and neighborhood solidarity through sustainable gardening methods.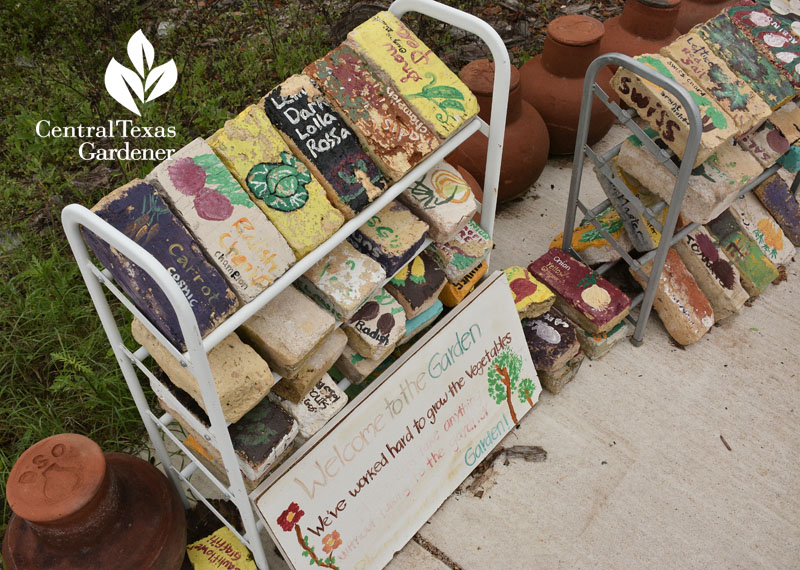 The teaching gardens illustrate design options to suit your good taste, and show how to water them efficiently.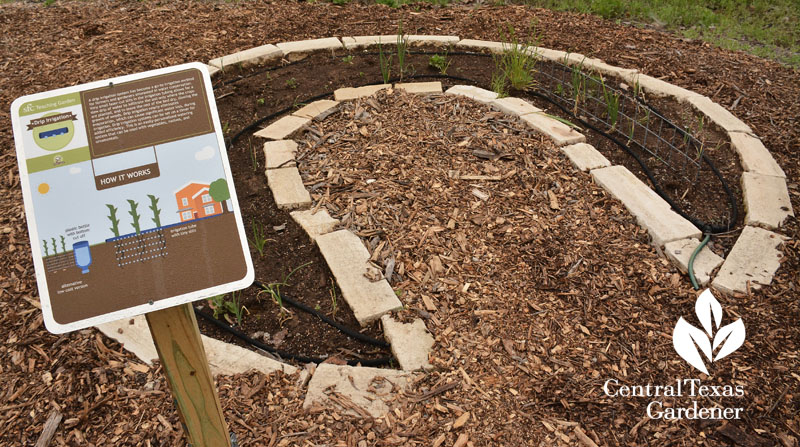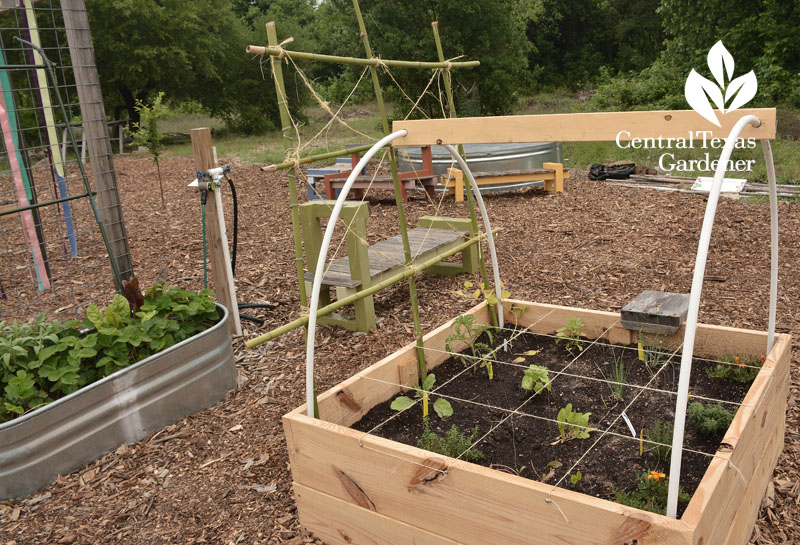 Check out their self-nourishing keyhole gardens which use less water. They're ideal for gardeners growing on rock or bad soil.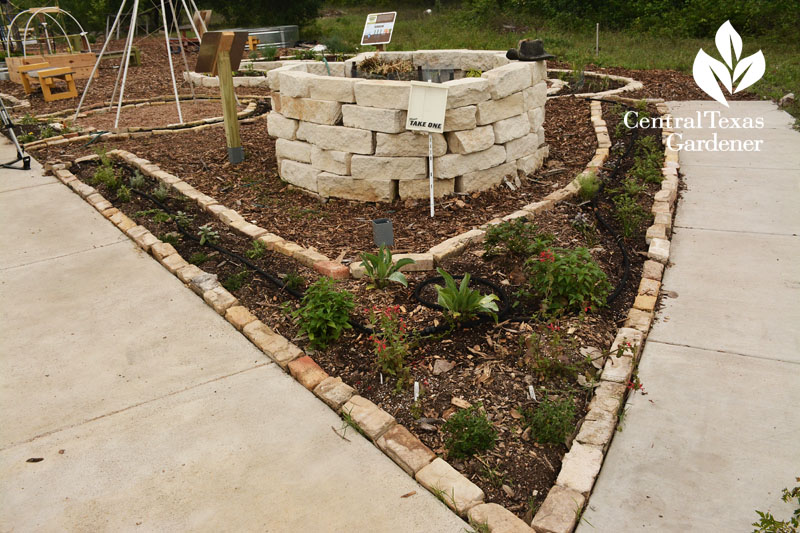 See how to make efficient wicking gardens for that patio-sized stock tank.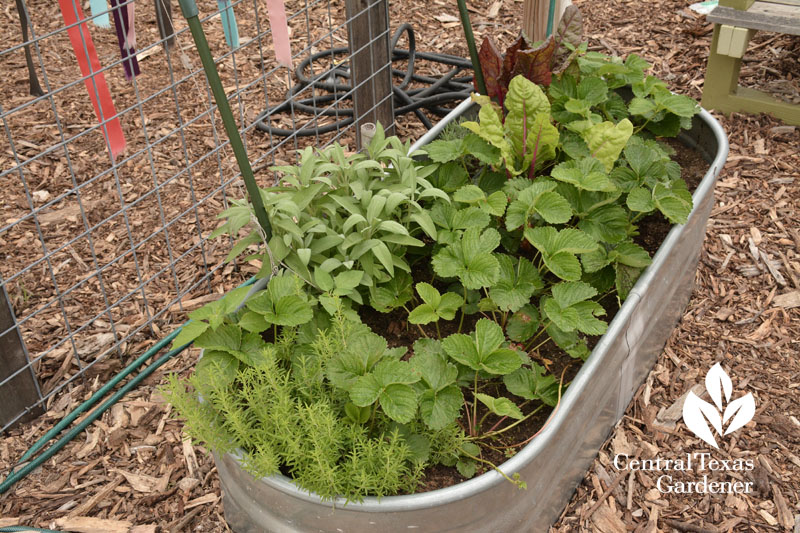 In their Quonset hut, they conduct classes for kids and adults.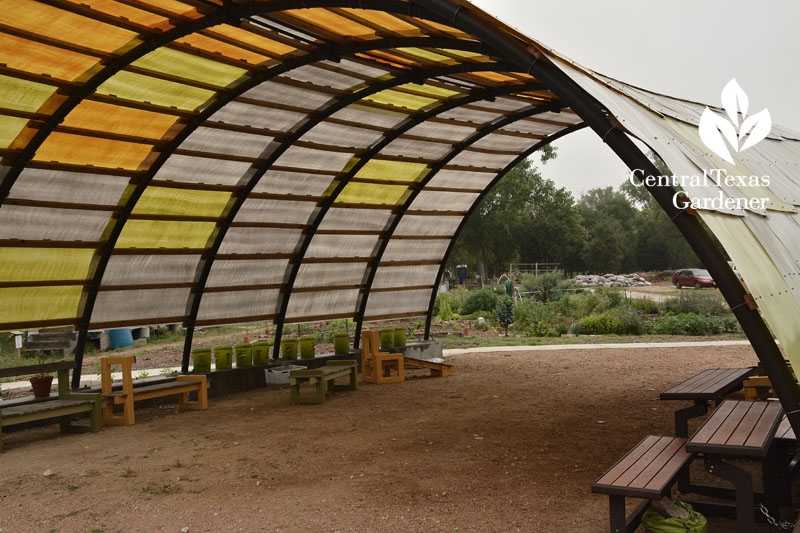 It's also designed to sluff rainwater into rain gardens, filled with plants to attract pollinators for their food crops.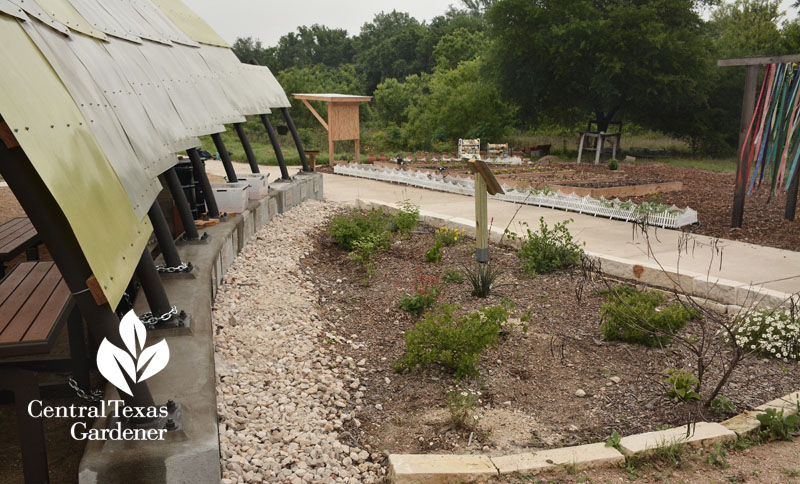 Get lots of ideas in the adjacent community garden sponsored by the St. David's Foundation, who knows how good health starts with good food and exercise outdoors.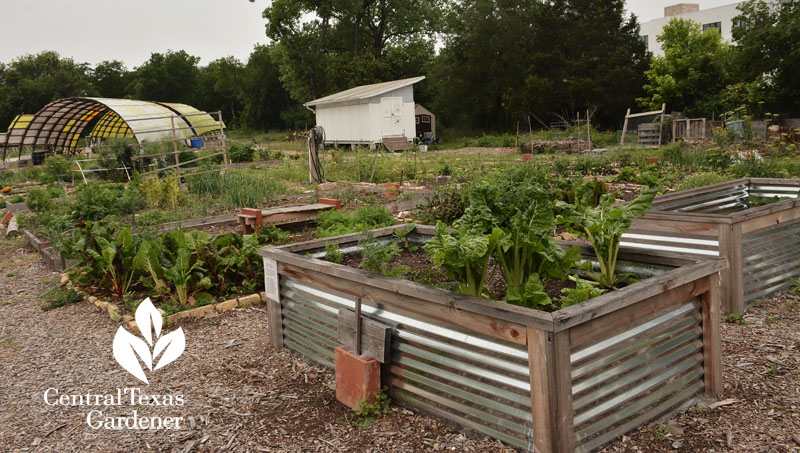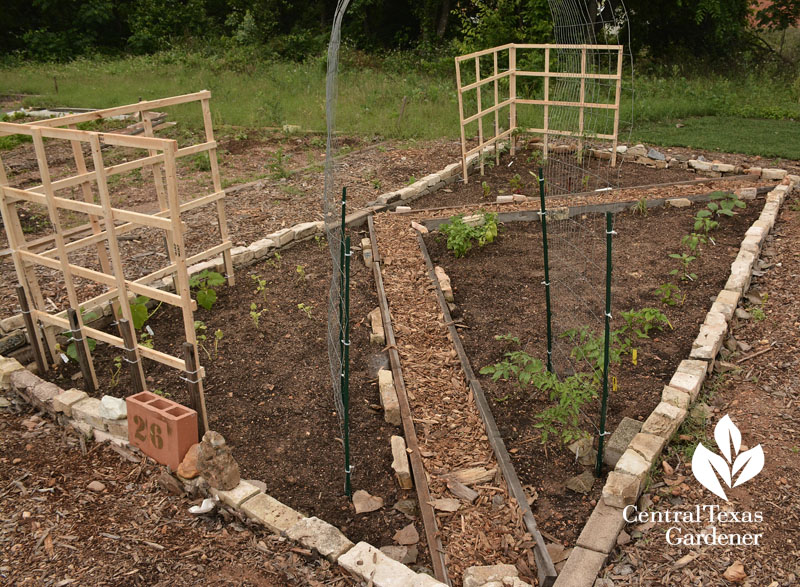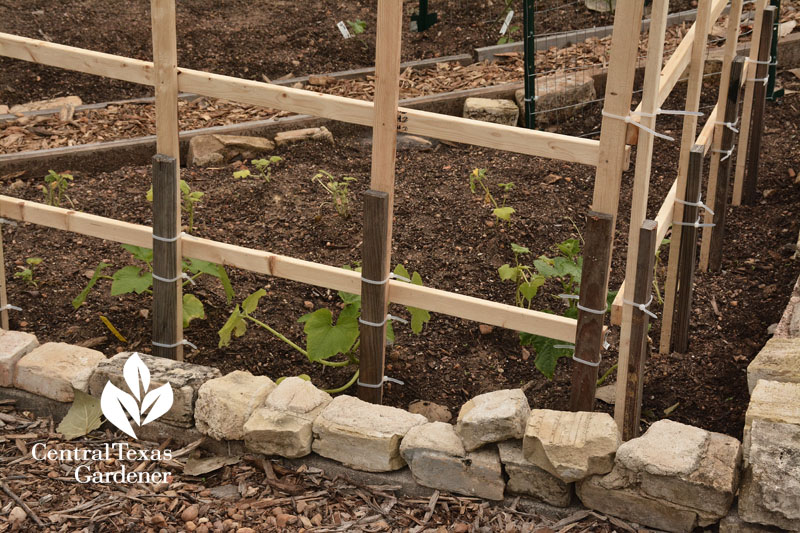 It's a very new garden, with more exciting projects soon on the horizon. The long-term picture on land donated by the Meredith family is a community park and discovery adventures along Boggy Creek.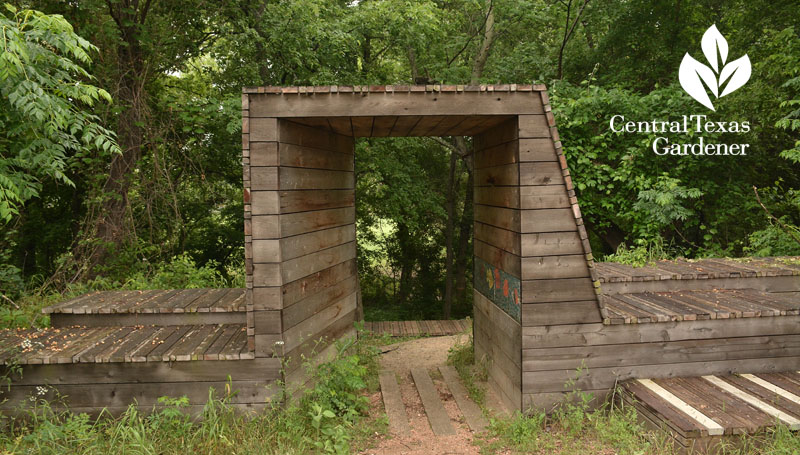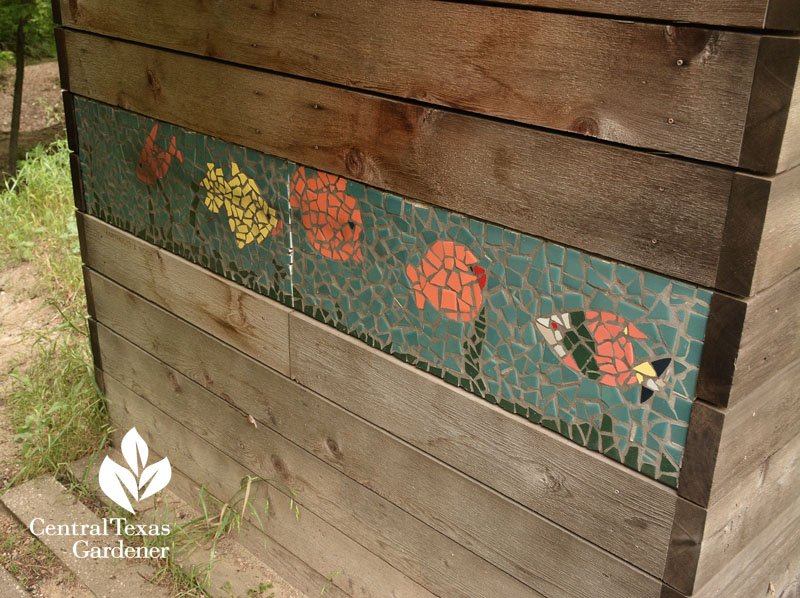 Watch the whole story now!

Thanks for dropping by. See you next week, Linda
Comments