September 15, 2016
Bulbs that work, fall army worms & new parents' first garden
You know the times "they are achangin" when native spiderwort pokes up to take a look around. Yes, folks, you wait long enough and fall is bound to come around, every year.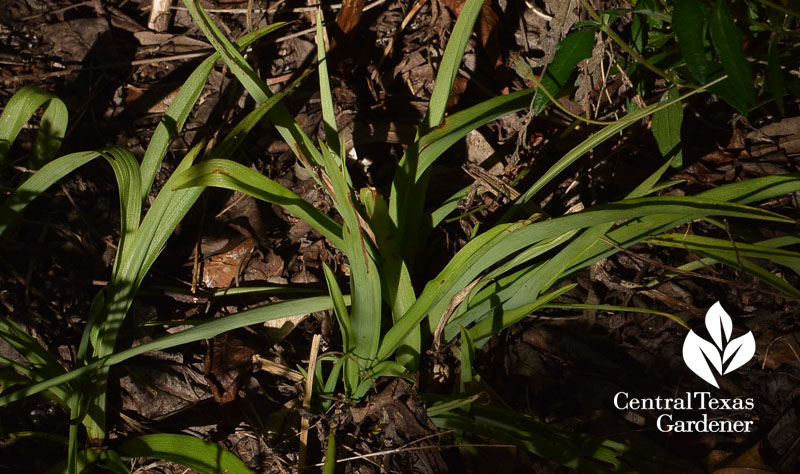 Come March, my spiderworts (Tradescantia gigantea) will flaunt their bee-loved flowers.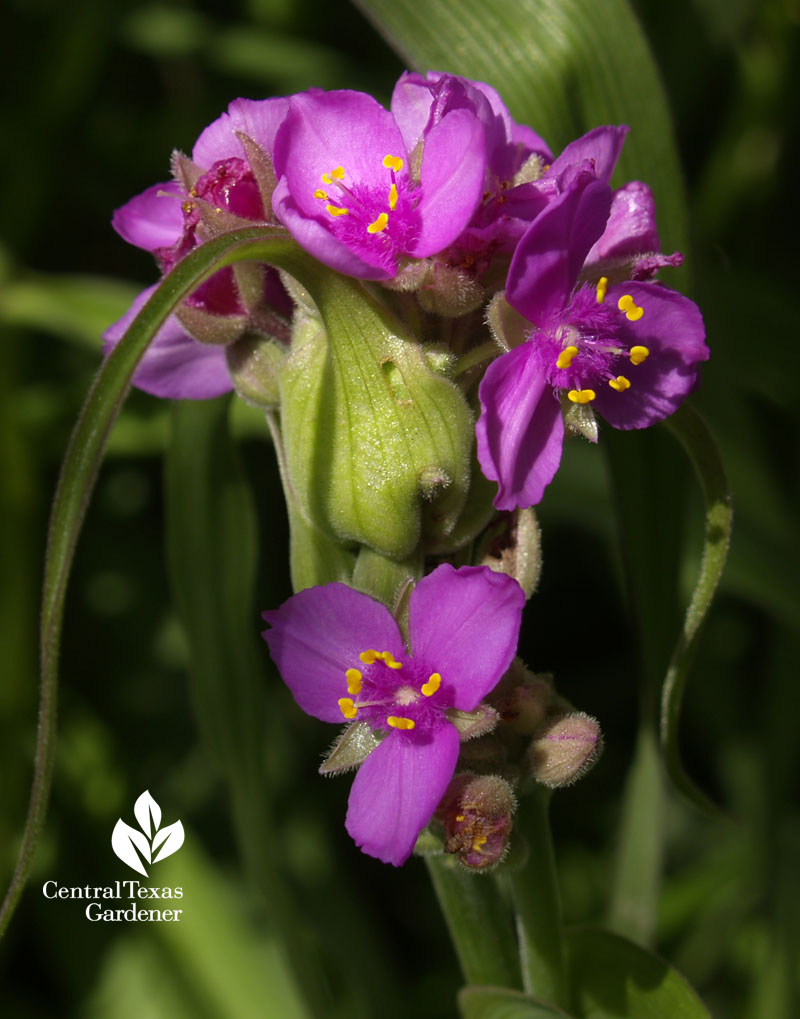 Currently, Wedelia acapulcensis var. hispida (also called W. hispida and Zexmenia hispida) and Texas Superstar 'Henry Duelberg' salvia are dueling for attention.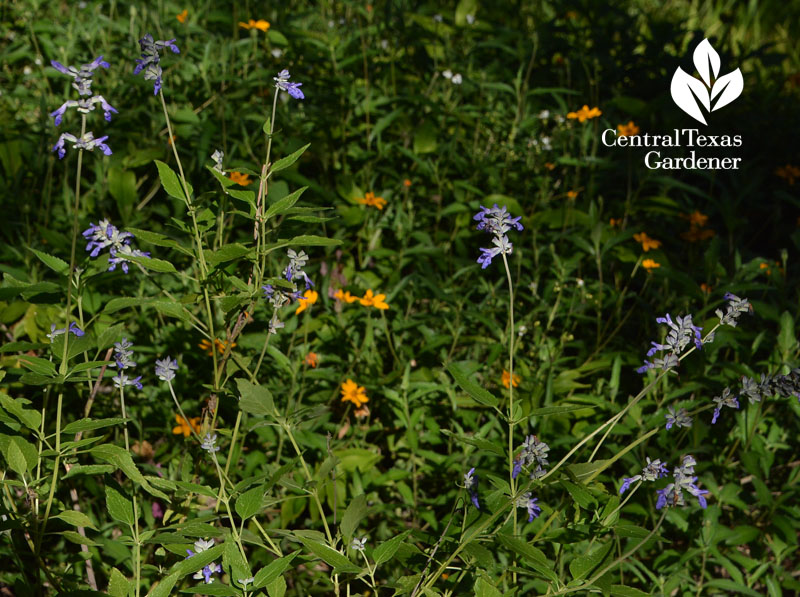 In late winter, I'll cut them back to make way for spiderworts and spring bulbs, like Narcissus Falconet.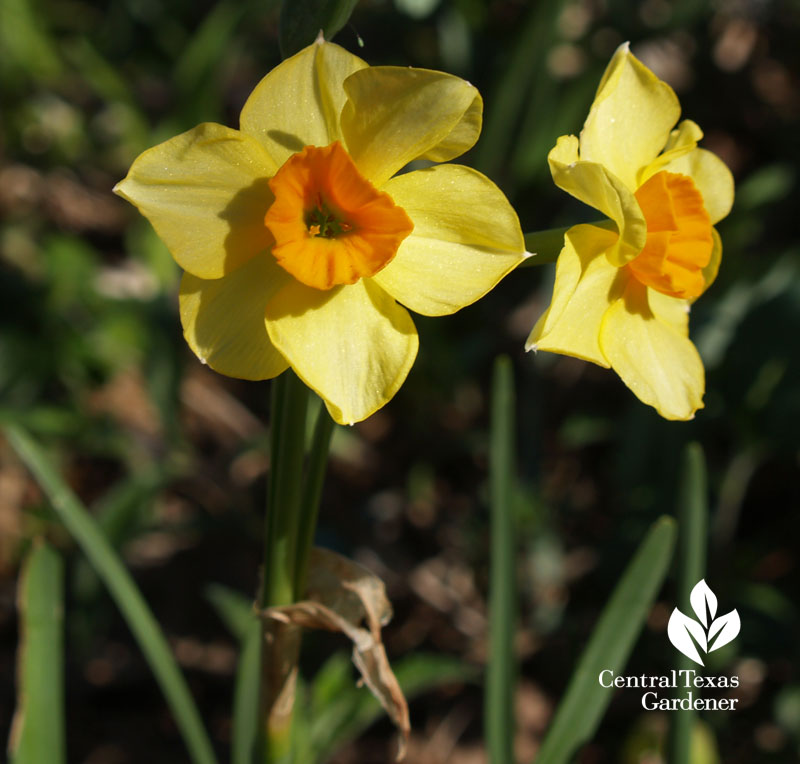 Since it's time to plan spring's lively, fragrant surprises, this week Tom joins Brent Heath from Brent and Becky's Bulbs.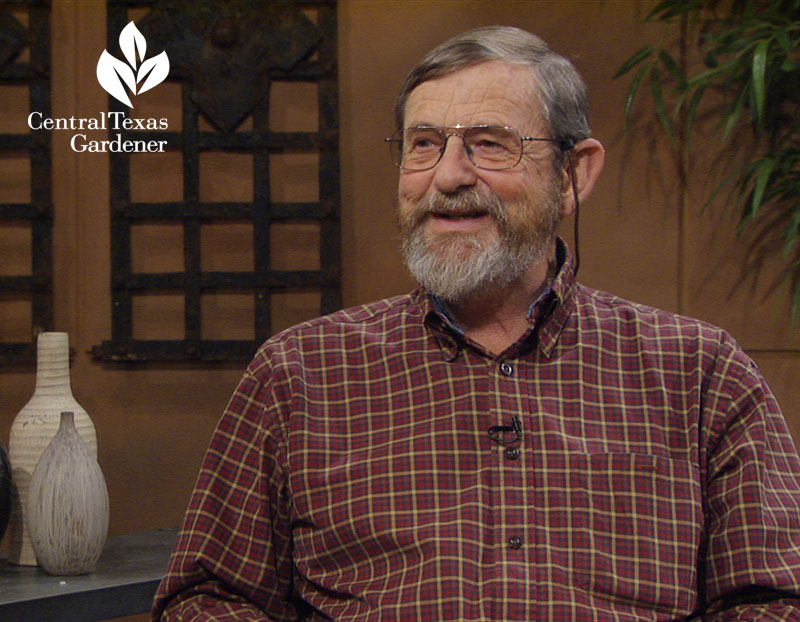 In Texas and other hot, humid climates, many bulbs are just one hit wonders. Brent picks reliable beauties that don't need chilling and that return for generations. Narcissus Erlicheer is one of my yearly treasures.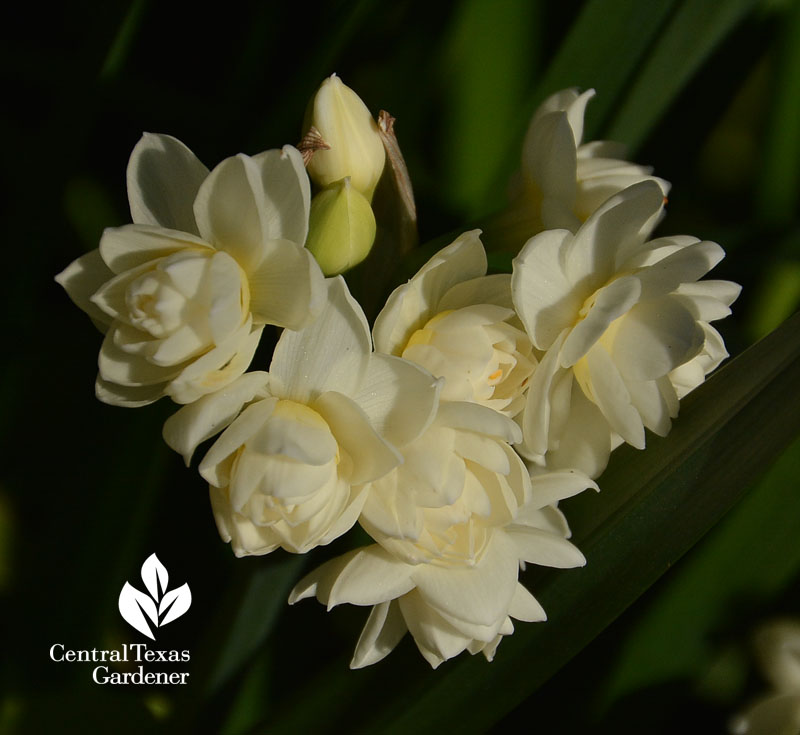 And don't forget about spring starflower (Ipheion uniflorum), tiny packages of charm, perfect to line a border or accent a winter container of calendula, pansies and violas.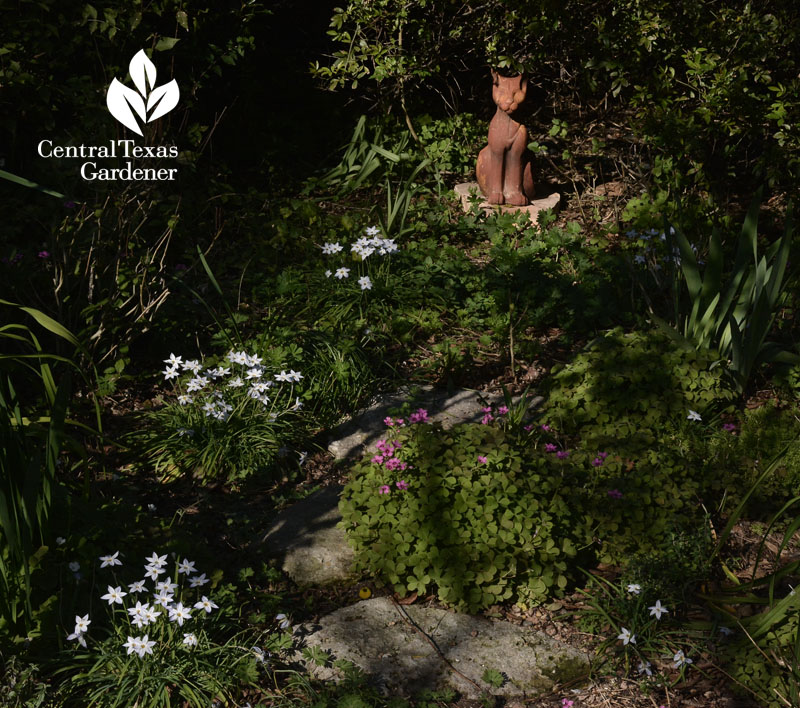 Bees count on them every year.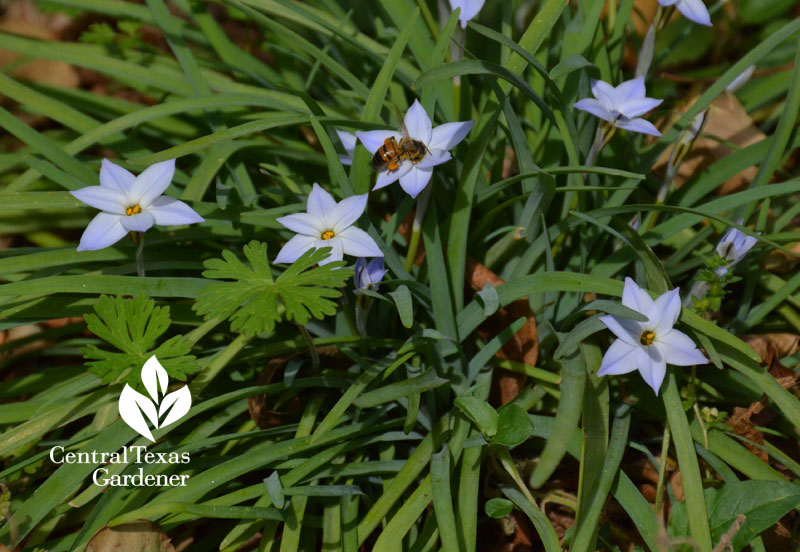 Since autumn is still pretty warm for us, I like to plant mid-to-late November, even if it's still shorts weather.
If you're new to Texas or new to bulbs, you must get Scott Ogden's Garden Bulbs for the South. You'll have a lot of fun planting year-round surprises that won't crater after one season.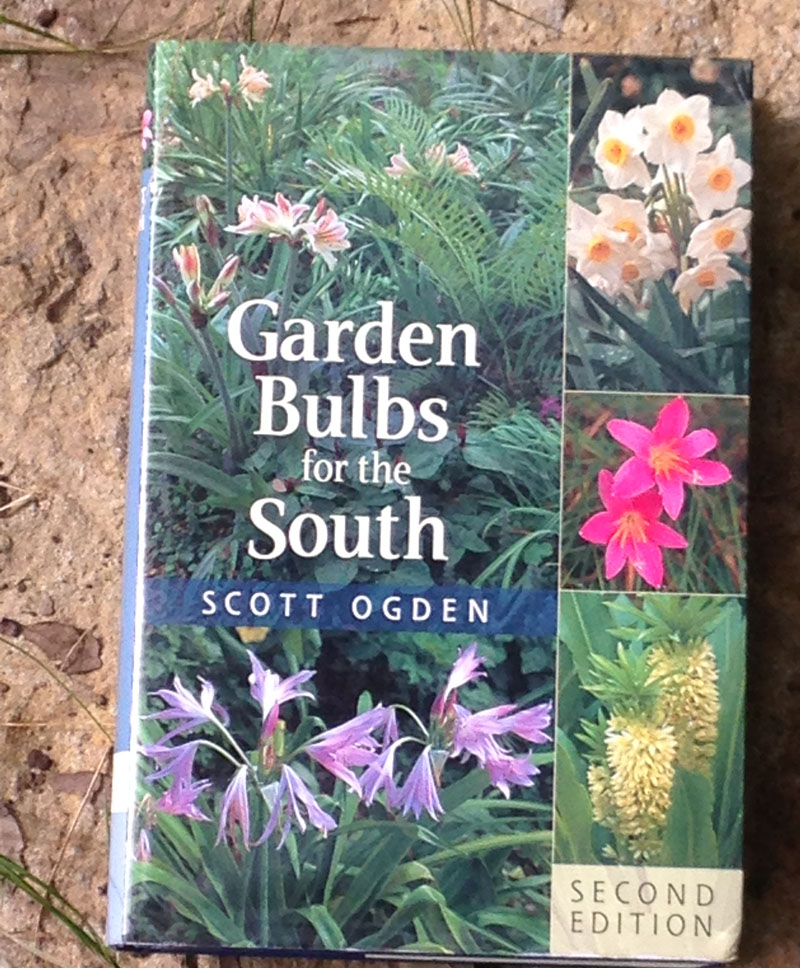 Right now, though, are fall army worms camping out in your lawn and garden?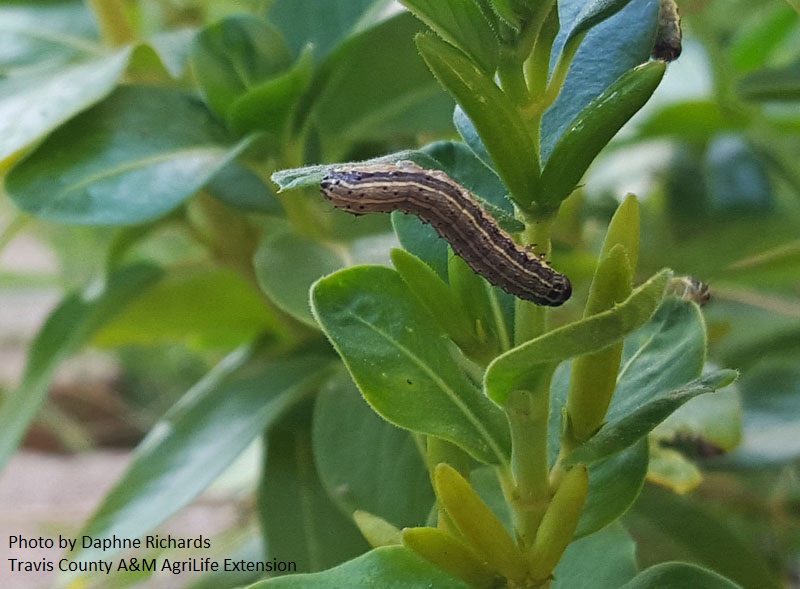 Daphne explains why to leave them alone. Yes, they may be topping off your grass (no mowing, yippee!), but they're not harming the roots. So, at ease, everybody!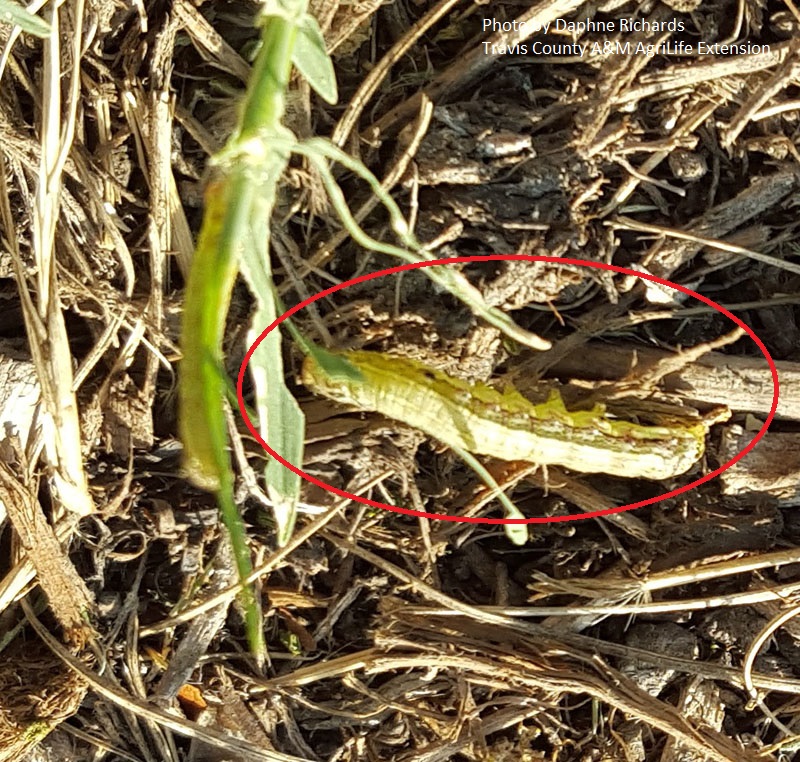 In fact, with her invasion last fall, that evening she watched countless birds land for a weekend banquet.
Find out more about fall army worms and watch Daphne's own video.
Looking for foliar drama in part shade to sun? Daphne's Plant of the Week is another Texas Superstar, 'Little Ruby' Alternanthera.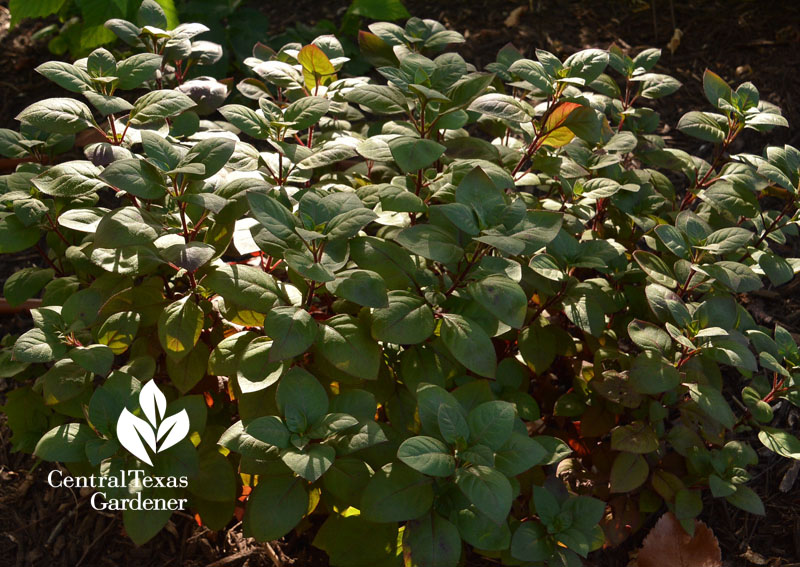 Find out more about this compact tropical, related to Joseph's Coat.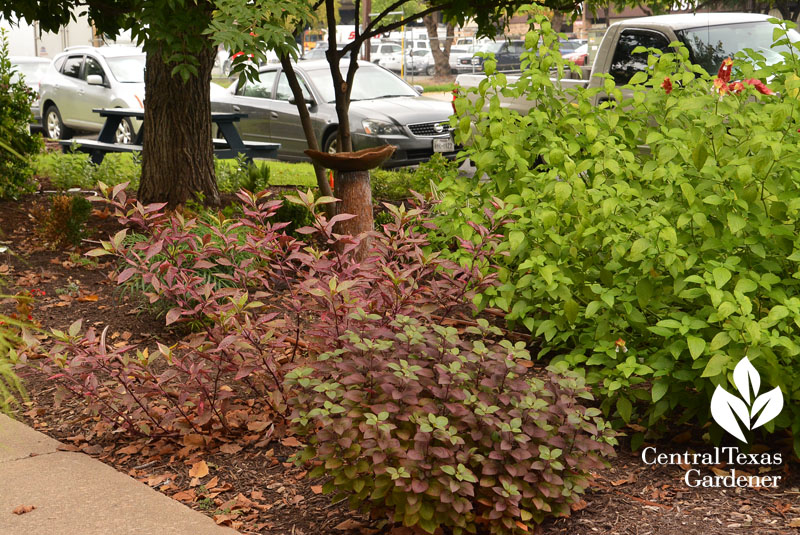 Do you get confused picking fertilizers? Jeff Ferris from The Natural Gardener breaks it down by the numbers.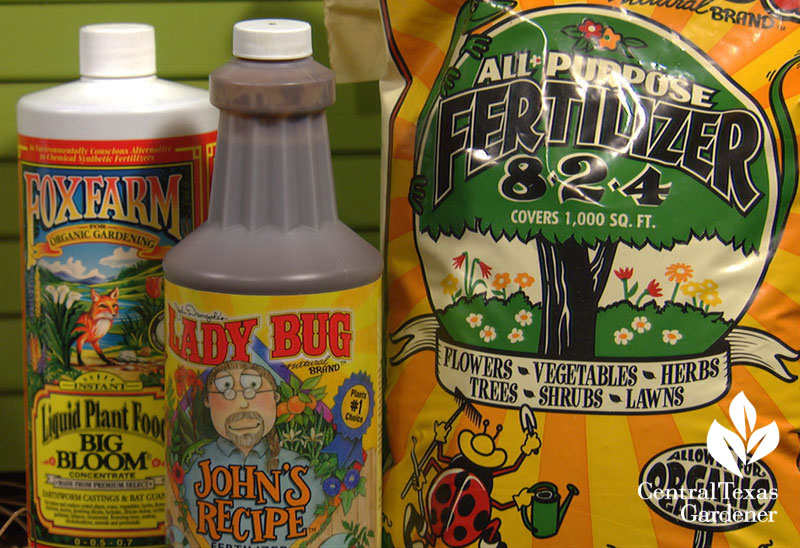 There are gazillions out there dedicated for a specific plant. Rather than fill up your shed, what does your plant need? A couple of options should cover your whole gang.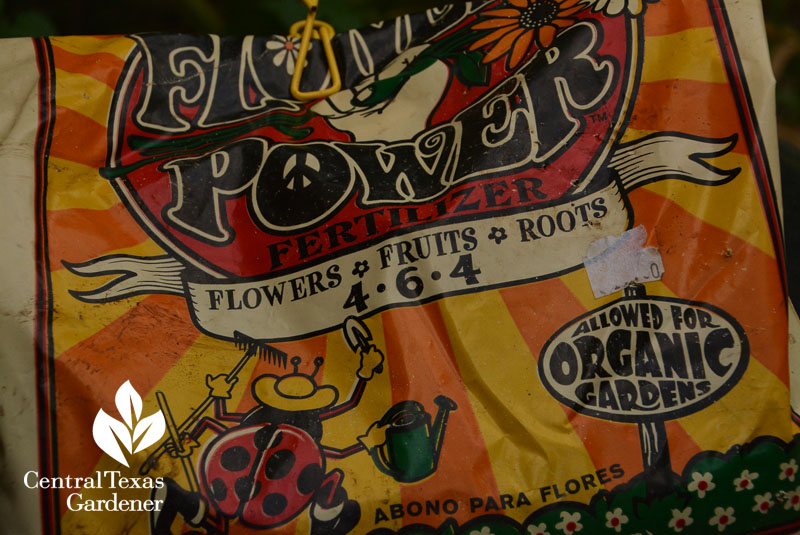 All our plants need nitrogen, but others need an extra boost of phosphorus to fruit and flower (though citrus, bougainvillea, and lettuces require high nitrogen, among others). SO, find out what your plant needs! Watch now.
And, please steer clear of so-called "Weed and Feed" products! If they contain atrazine, they pollute the watersheds. Plus, it's an oxymoron: many of your "weeds" will LOVE that feeding!
If you want to fertilize your lawn, fall is the best time to do it. Apply an 8-2-4 or other similar ratio in October or ¼" of compost any time.
On tour, when Monica and Greg Tran expected their first child, Greg got busy planting organic, fresh-picked food.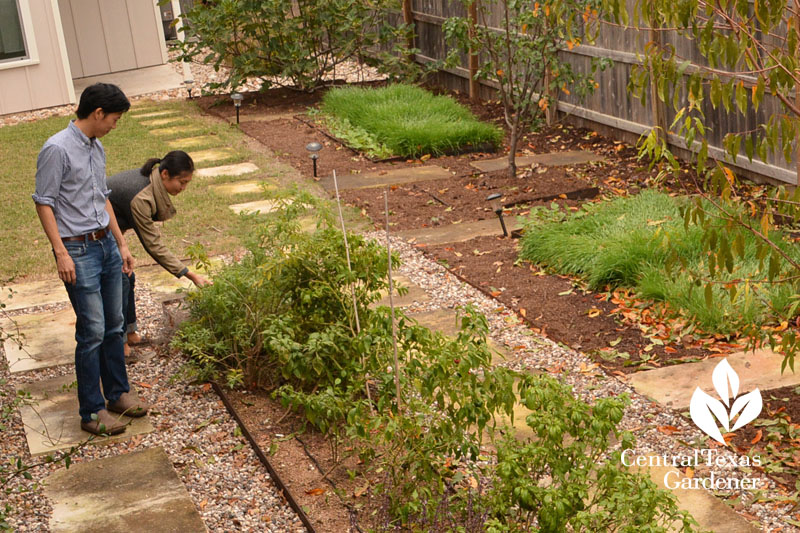 First, they'd restored an old house in Clarksville, siding it with reclaimed wood from an old Wisconsin barn. My dream house!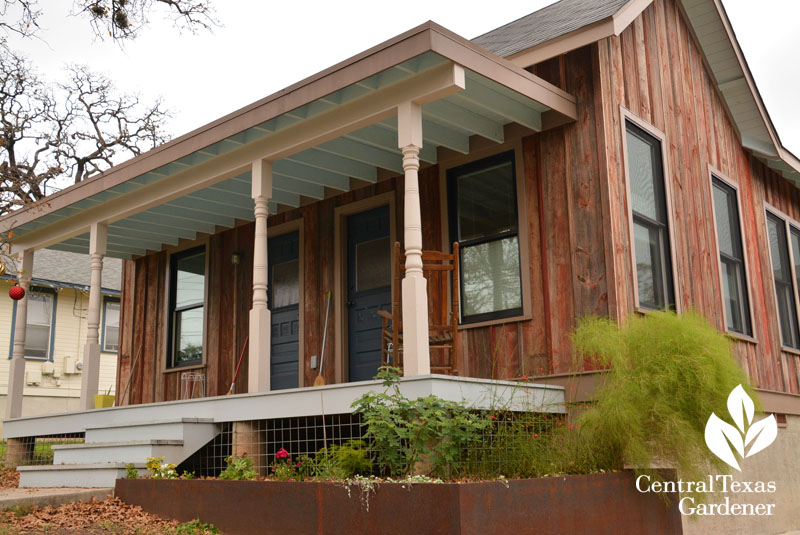 When it came time to move outside to the neglected yard, they worked with Tyler Porterfield from Articulated Design to formalize walk-around steel beds in the narrow side yard.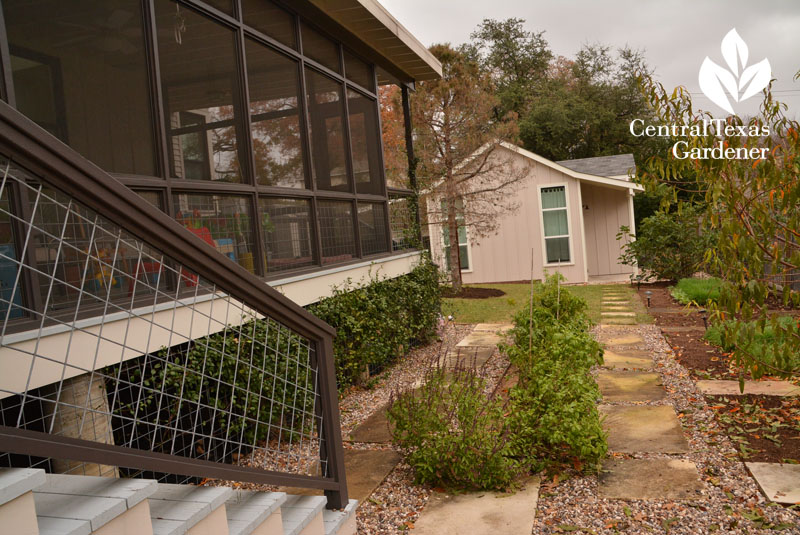 Since the backyard is spacious, they built a screened porch that extends family living in the tiny house. Plus, it affords a view of fruit trees and seasonal herbs and vegetables.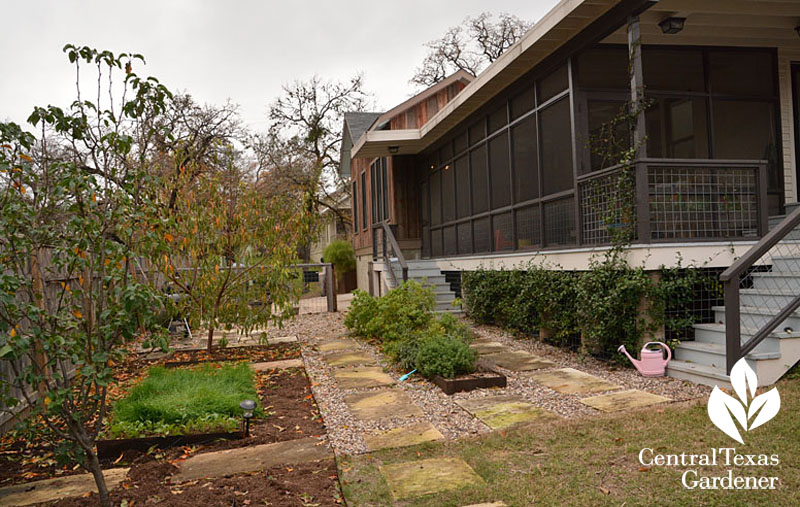 I imagine them playing with their young son when they notice that peppers and tomatoes are ready for dinner. Already, their tiny boy is attuned to harvests and when it's ready to eat.
At the back of the steep lot, they added a guest house. A newly planted star jasmine will soon provide an evergreen privacy break on the trellis that Tyler designed. Since rainwater collects here, they installed French drains under gravel and planted rain garden plants, like Inland sea oats.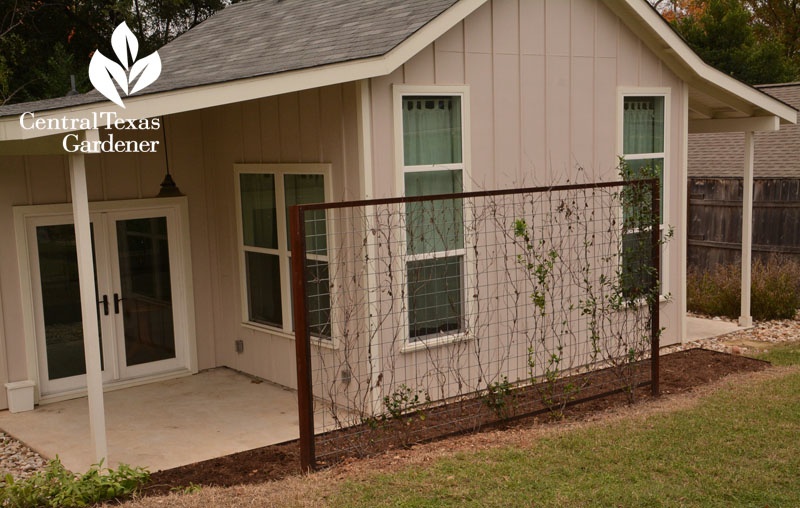 Greg starts many of his crops from seed, especially hard-to-find Asian peppers. Bok choy and broccoli thrive in raised wooden beds, too.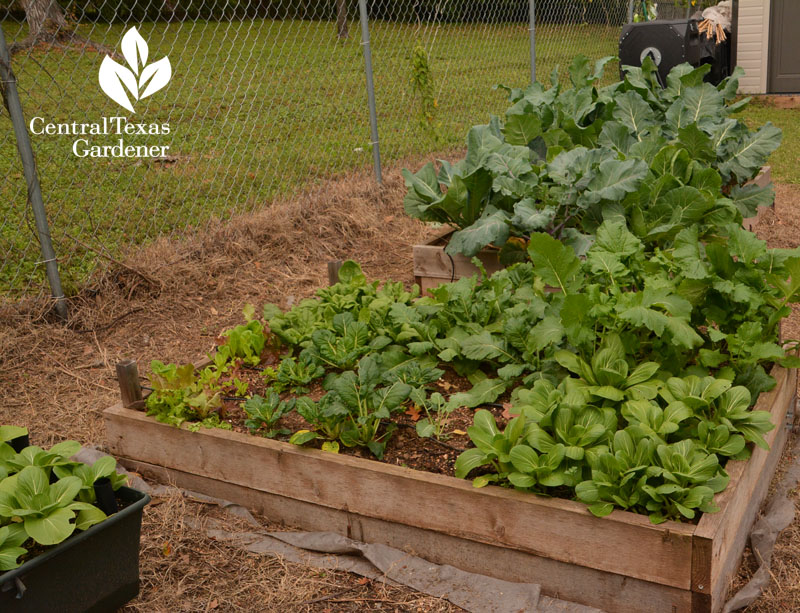 He lucked into free self-watering containers, an experiment that's worked out well until they can dig up more Bermuda grass to magnify their harvests.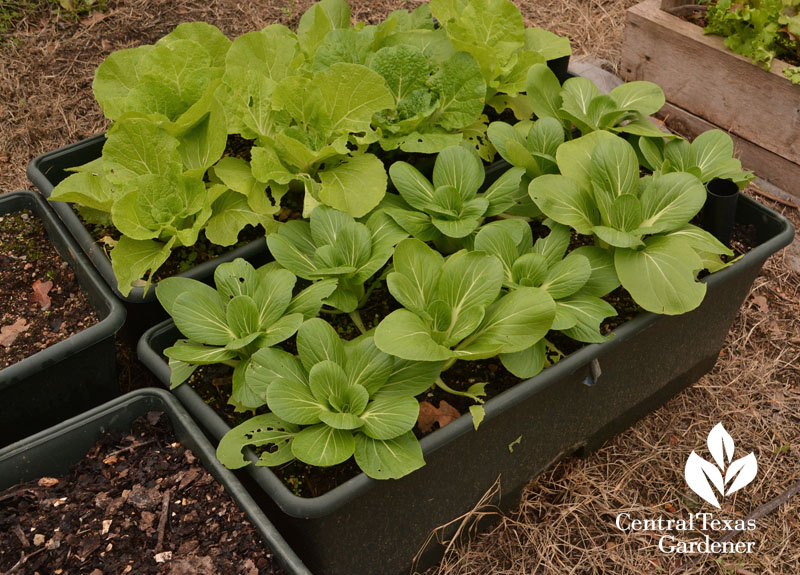 Initially, Greg brought in yards of compost to renew the tired soil. Since then, he supplements every planting with homemade compost. But when root knot nematodes took out his okra, last fall he seeded Elbon rye. A pretty winter cover crop, the roots trap the destructive nematodes. Spade it back into the soil in spring to nourish the soil for your summer crops.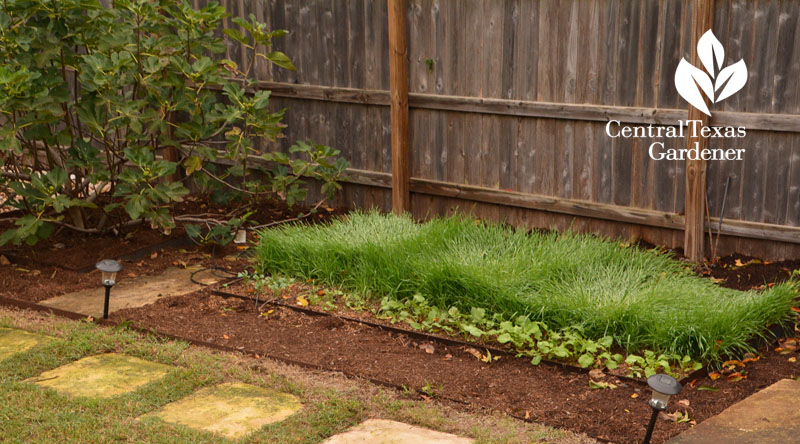 Watch the Tran's story now!
Thanks for stopping by! See you next week for wildflowers all year long, Linda
Comments