October 20, 2016
Healing Plants + Clever Ideas with Recycled Stuff
Isn't it wonderful when plants we love do so much good? Hummingbirds rave about firecracker fern (Russelia equisetiformis), but so do Gulf Fritillary butterflies. It's become one of my water thrifty favorites for part sun/shade.


Native Barbados cherry (Malpighia glabra) handles the sun to shade swing, too. This one flowers and fruits spring and fall (and hospitable summers) to cover a broad wildlife spectrum.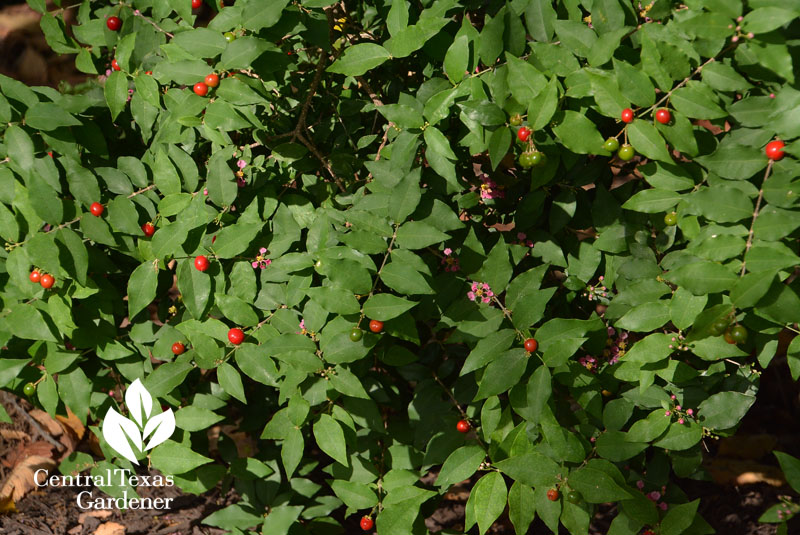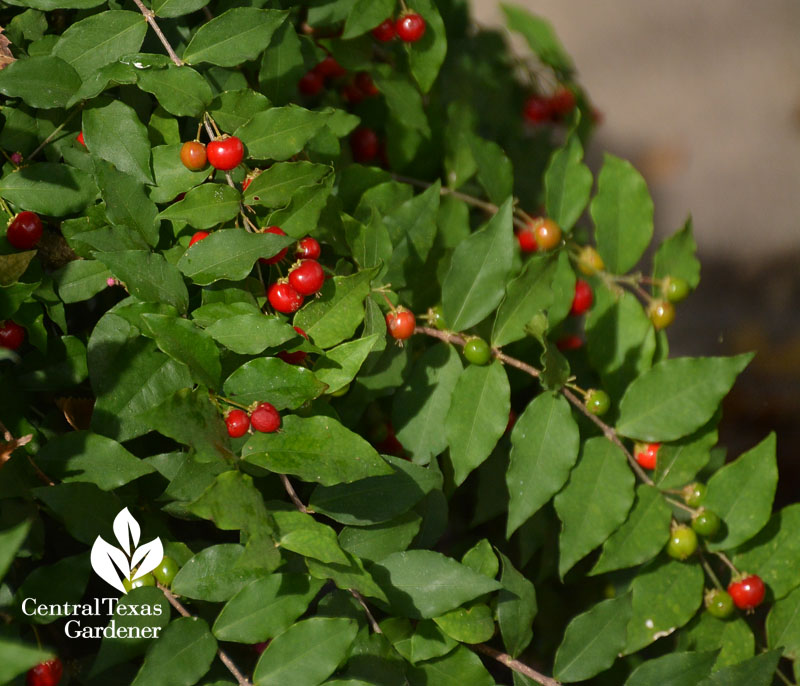 I'm thrilled to watch birds dive for my native chile pequins, seeding them harmoniously in garden gaps where sun spotlights shade.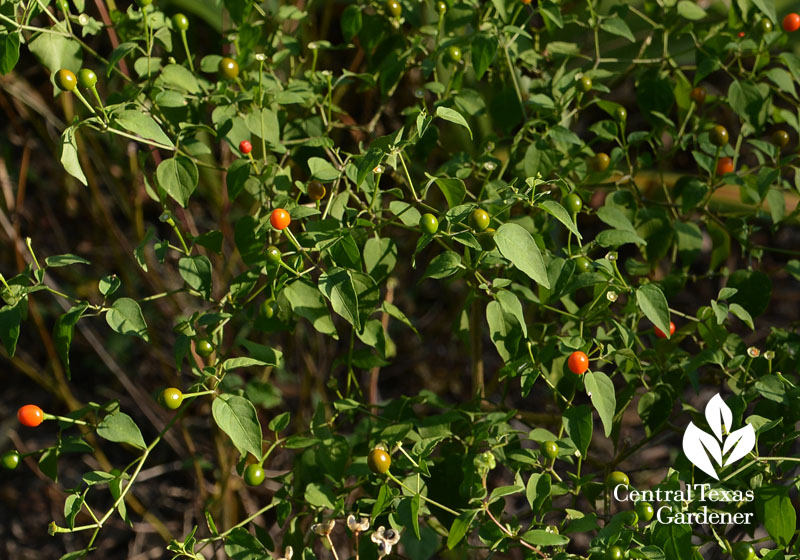 Check out how to grow it and make a knock-your-socks off salsa recipe!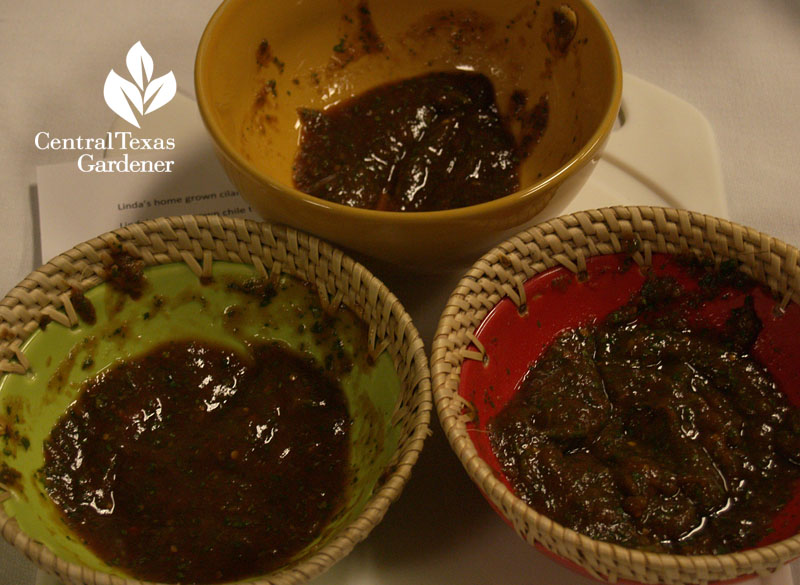 Growing your own citrus is fun and healthy, too. But what's going on with Amy Acosta-Welch's lime tree?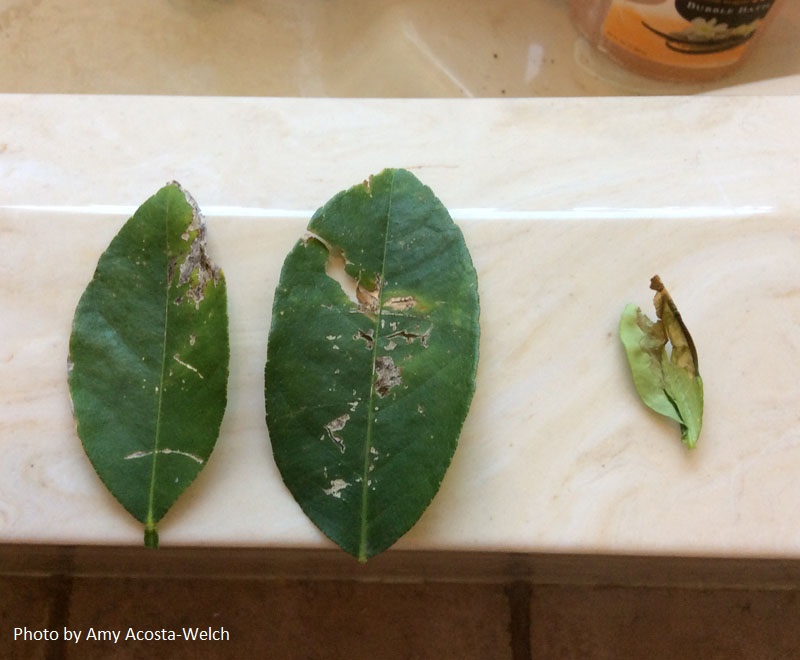 Daphne reports that it could be wind or sun damage and in some spots, caterpillar feeding. And voila! Just hours before we recorded Daphne's segment, Santiago Lopez emailed pictures of his Giant Swallowtail caterpillar feeding on one of his citrus plants!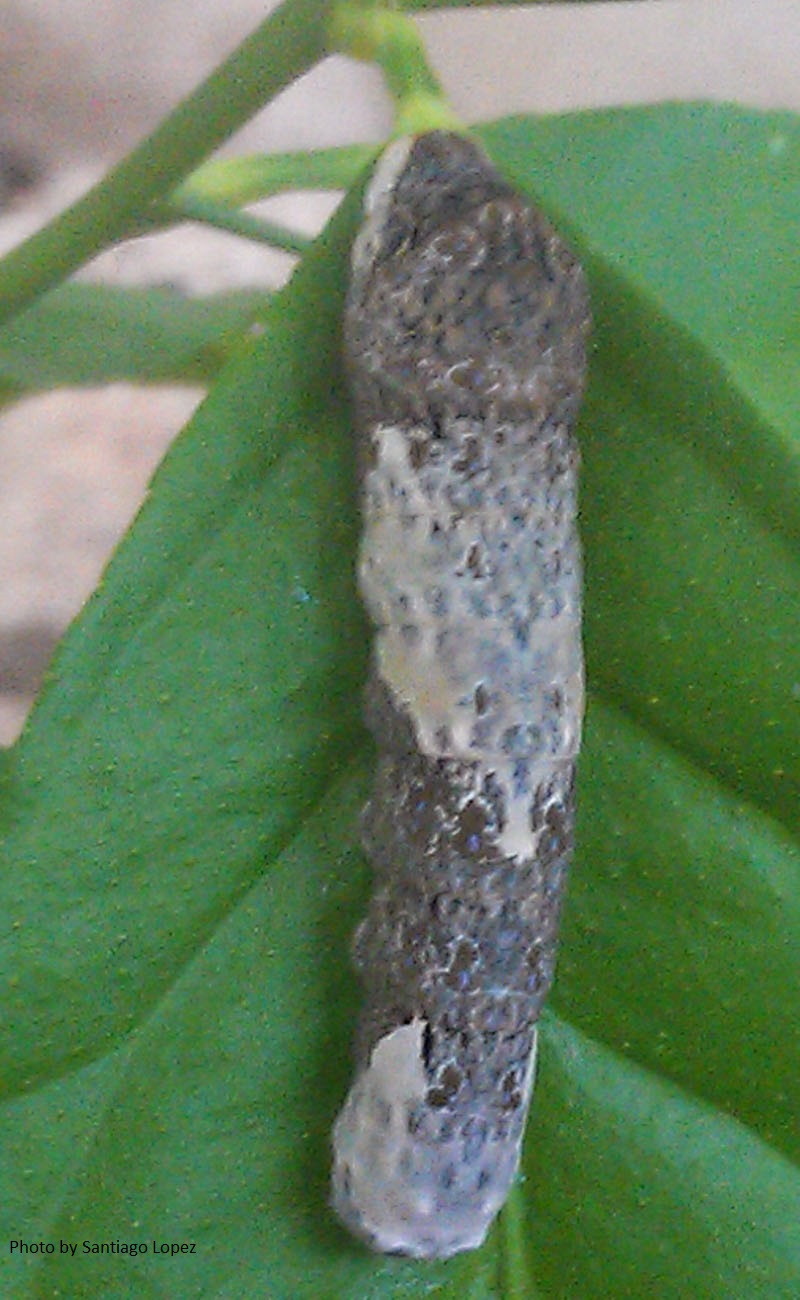 Unless they totally strip a young plant, be thankful that they've chosen your garden to raise the next generation of pollinating butterflies. Daphne explains more.
How do plants promote good health or even soothe those annoying allergies? Herbalist Ginger Webb from the Sacred Journey School of Herbalism explores surprising benefits from common plants and even so-called weeds.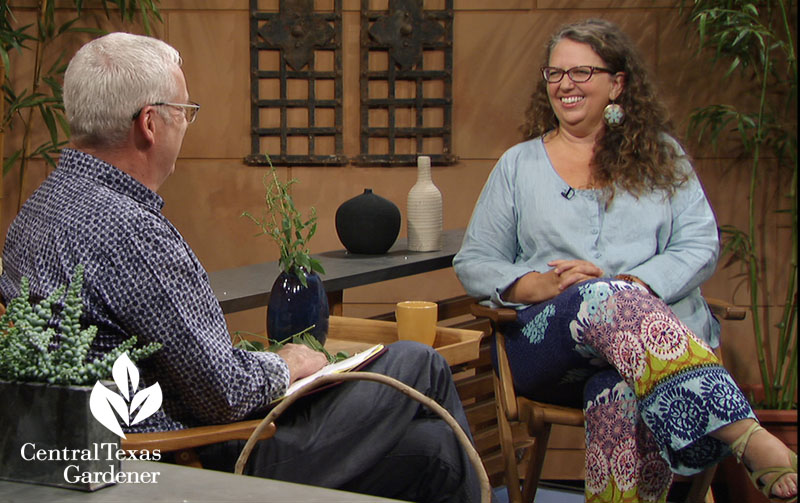 Find out how to turn early ragweed leaves into tinctures that act as an antihistamine in fall. Infuse those green pecans with vodka to assist digestion. In summer, cut a few peach tree leaves to make a soothing tea. Watch now!
Check out Ginger's site to learn about common plants, watch her wonderful Medicinal Minutes, and sign up for her instructive classes!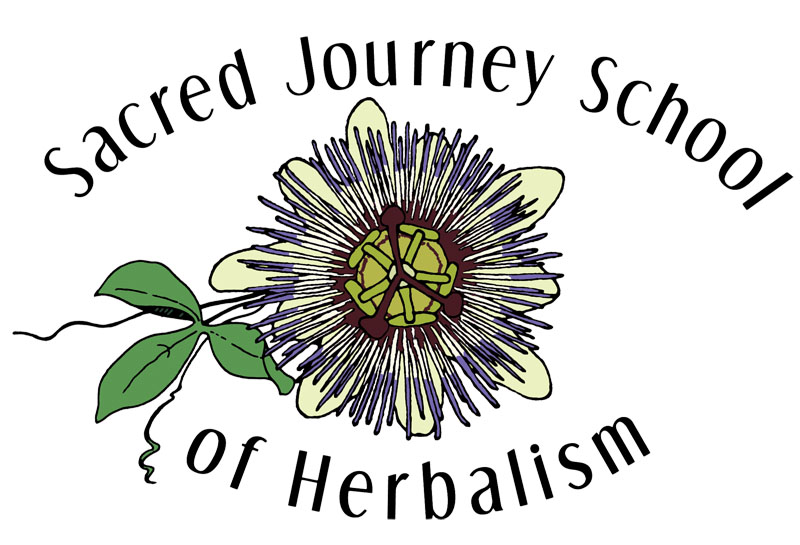 On her Medicinal Minutes, Ginger explains how the dried bean pods of native honey or Texas mesquite (Prosopis glandulosa) make a nutritious protein and carbohydrate-rich food.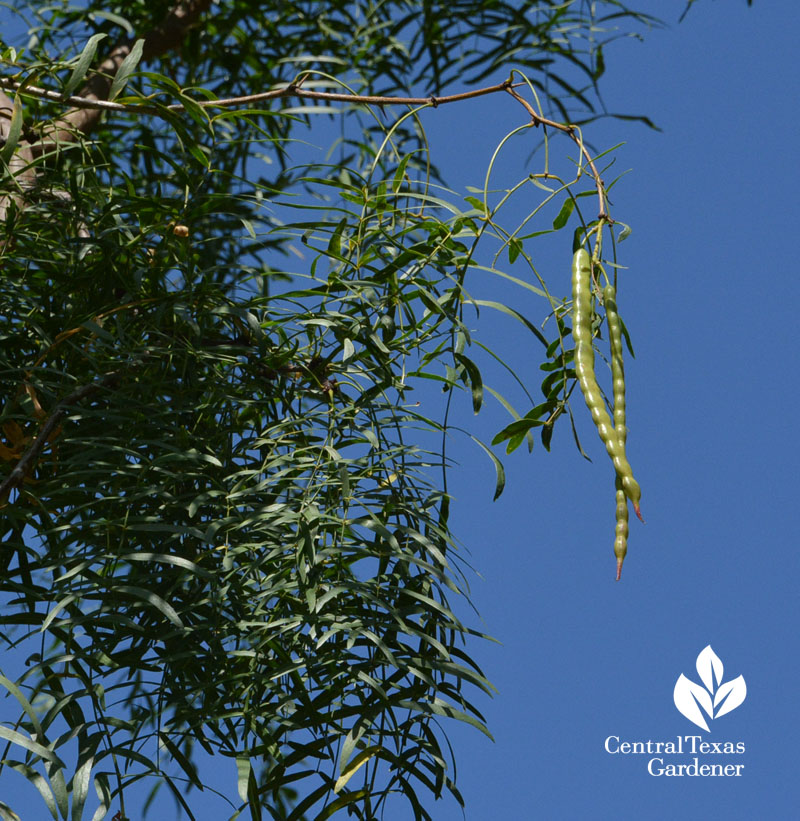 Daphne makes native honey mesquite her Plant of the Week for its dappled shade and drought tenacity.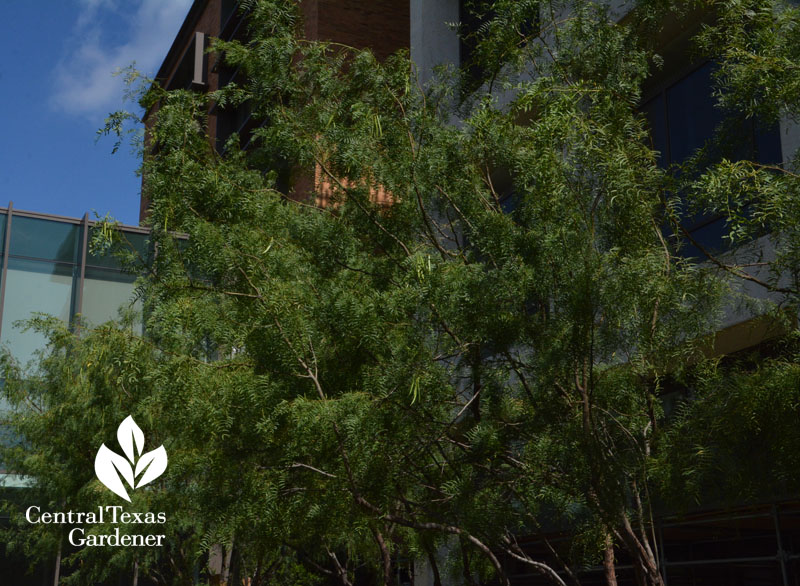 Yes, it's got thorns, and those bean pods are a mess to clean up if you don't want to use them, but its spring flowers feed pollinators. Find out more.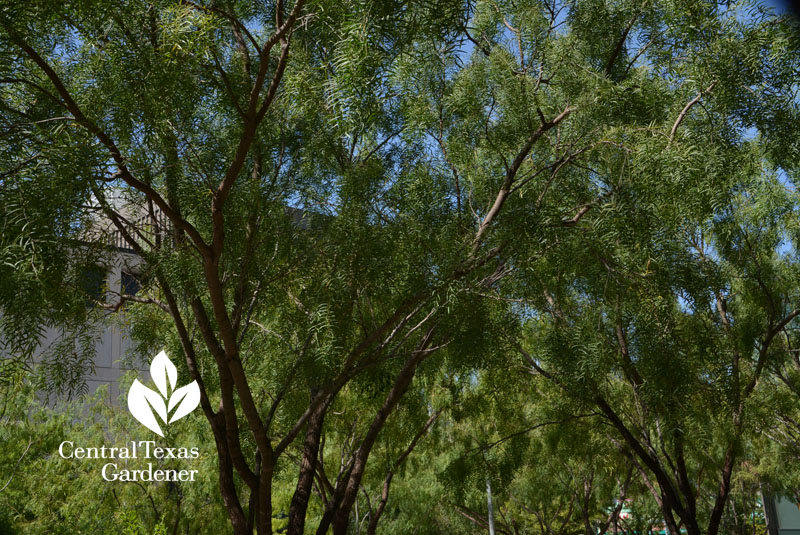 When I tasted microgreens a few years ago, it was instant love. Growing your own is also inexpensive instant gratification and a fun indoor project for kids. Trisha's got the tips for mini-harvests of tasty nutrition with bok choy, radish, arugula, sunflowers, peas, and lots more.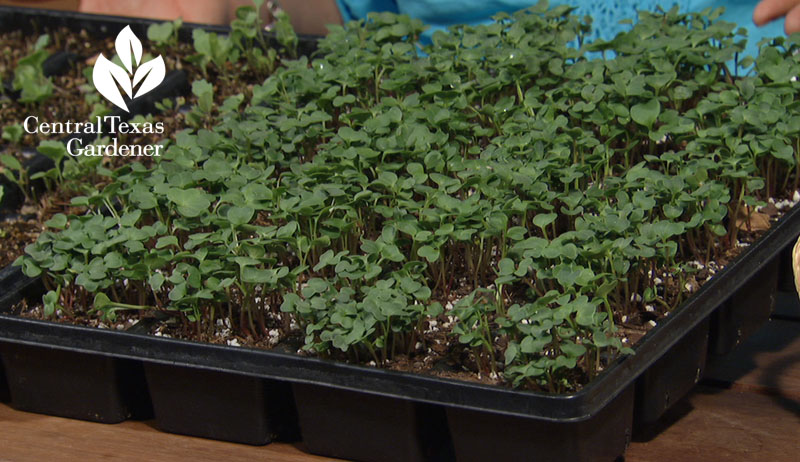 I first met Hays County Master Gardener Rasmey Mau Raymond when she was a manager at Garden-Ville-San Marcos. I've never forgotten her passion for horticulture, so I was thrilled to meet up with her again!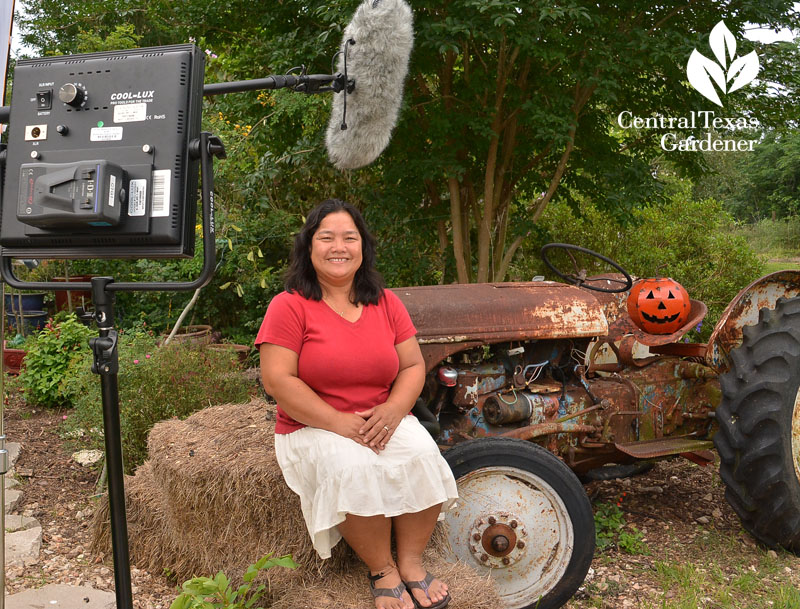 So, we headed to San Marcos to visit her garden. In 2004, she and husband Matthew bought 25 weedy acres, built their house, and started a family.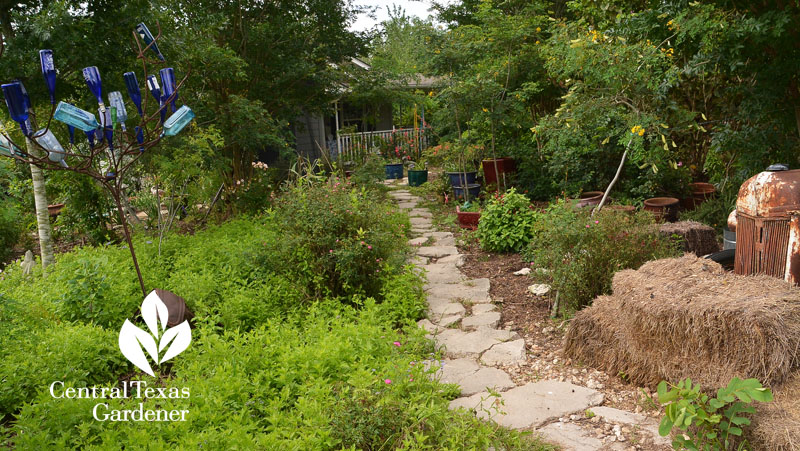 They worked hard to turn black gumbo clay into healthy, water-saving gardens.


Near the house, she wanted a cottage garden with lots of flowers and herbs every season for them and wildlife.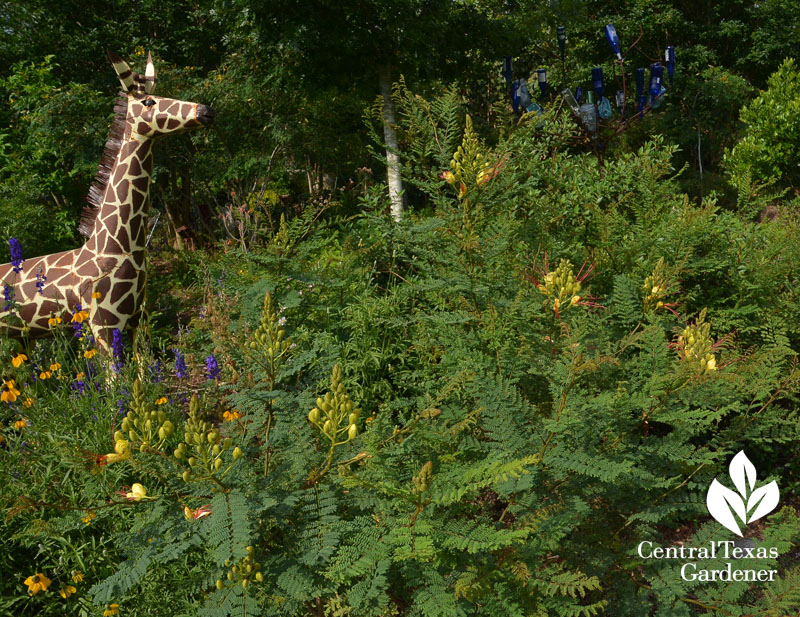 Now an expert at plant propagation, Rasmey populated the garden with trees for bird habitat, understory plants, and heritage roses. She'll try any plant she finds, and even grows a very happy eucalyptus tree!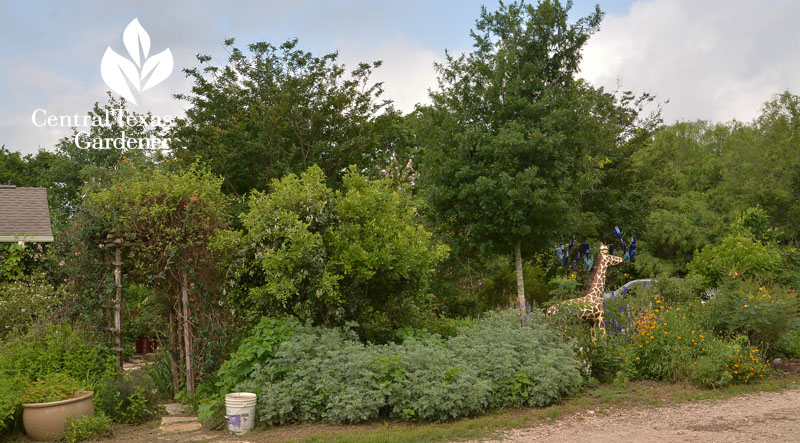 Cambodian-born Rasmey also wanted healthy food for her family, including Asian tastes and countless fruit trees. Her daughters go to great heights for a tasty snack!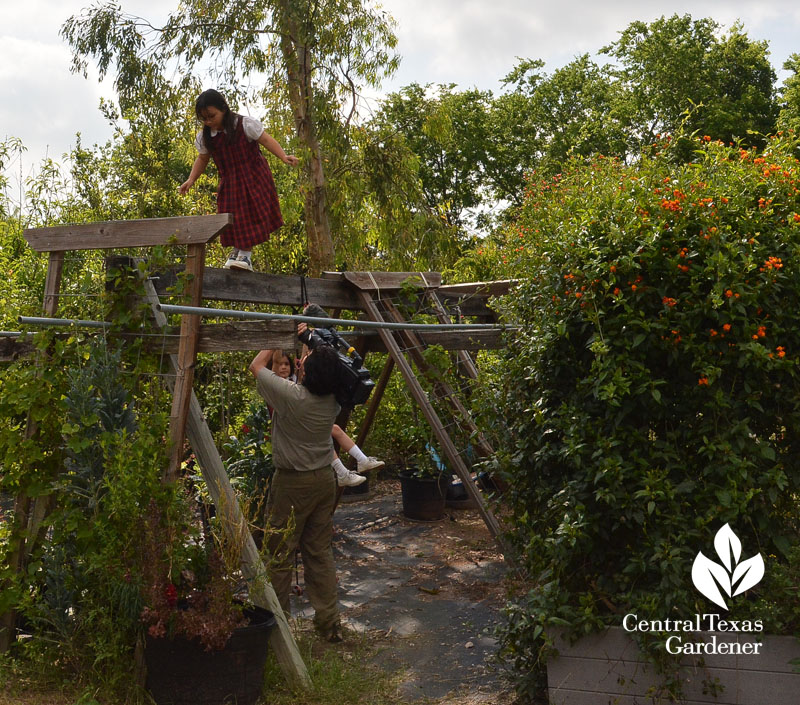 Rasmey and Matthew walk the recycling talk. To grow food in raised beds, Matthew turned leftover Trex composite decking into formal rectangles.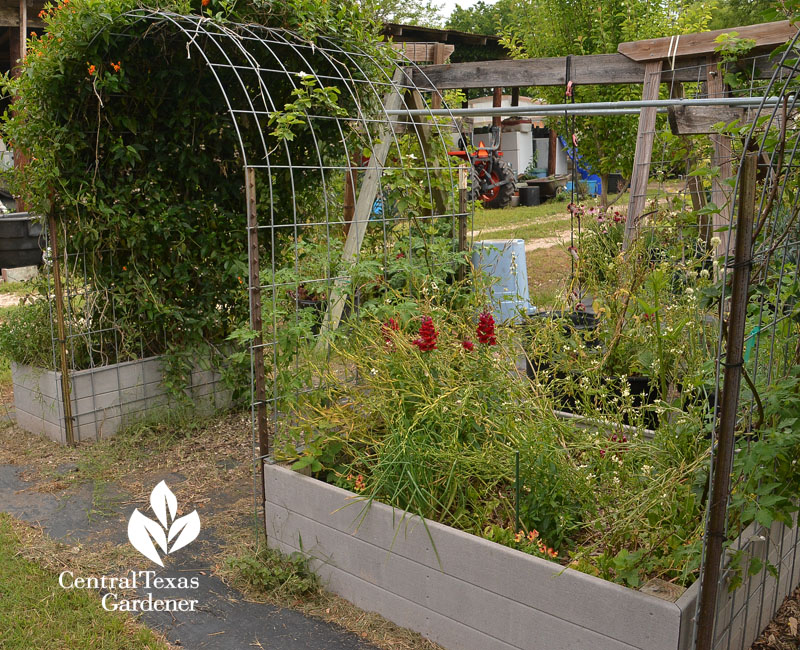 Cattle panel supports vining food plants and Mexican flame vine for bees and butterflies.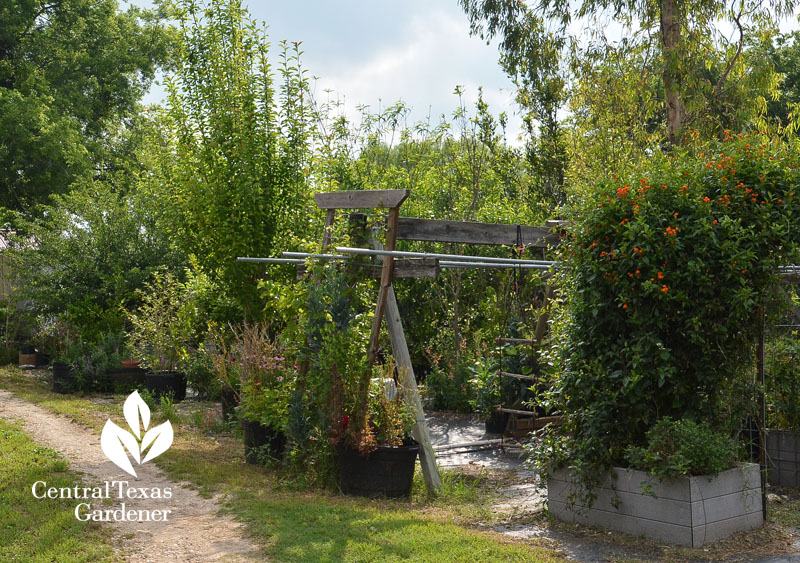 Rasmey spares the landfill of plastic pots and discarded stock tanks.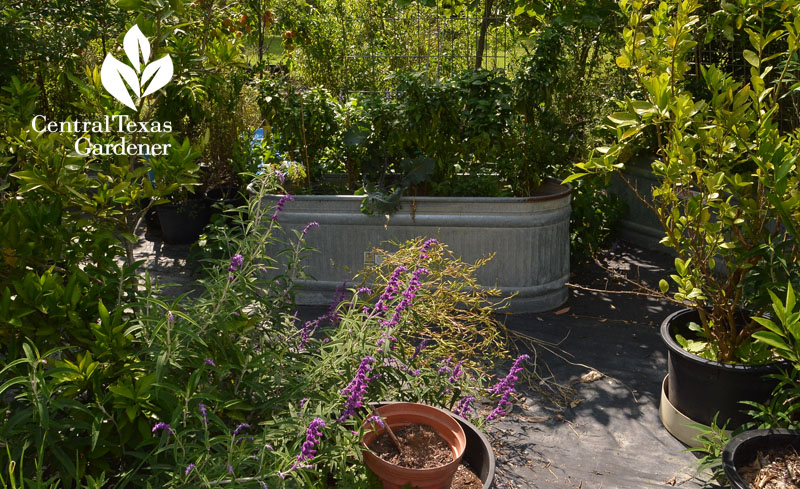 Old washer and dryer tubs and pond liners, whatever she picks up for free, get a second life.


An old bottled water dispenser houses lemongrass.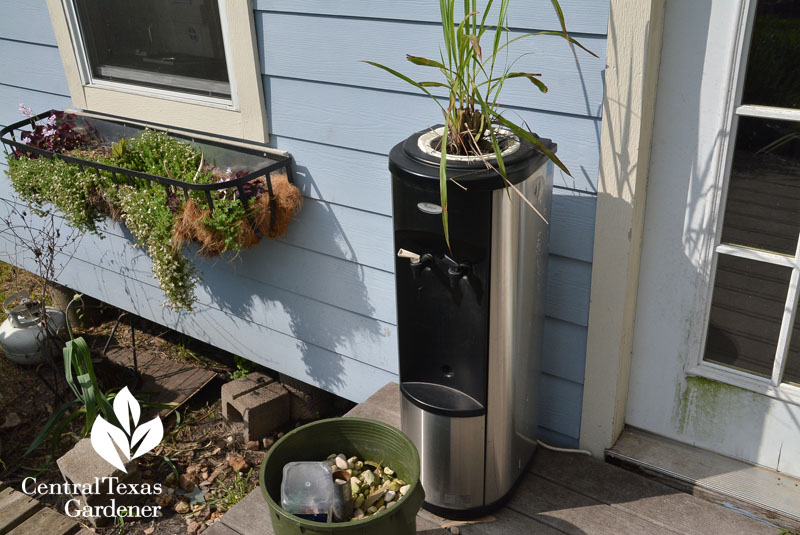 All her plants don't tax water resources, since she and Matthew installed several rainwater cisterns and large recycled tubs to catch every drop.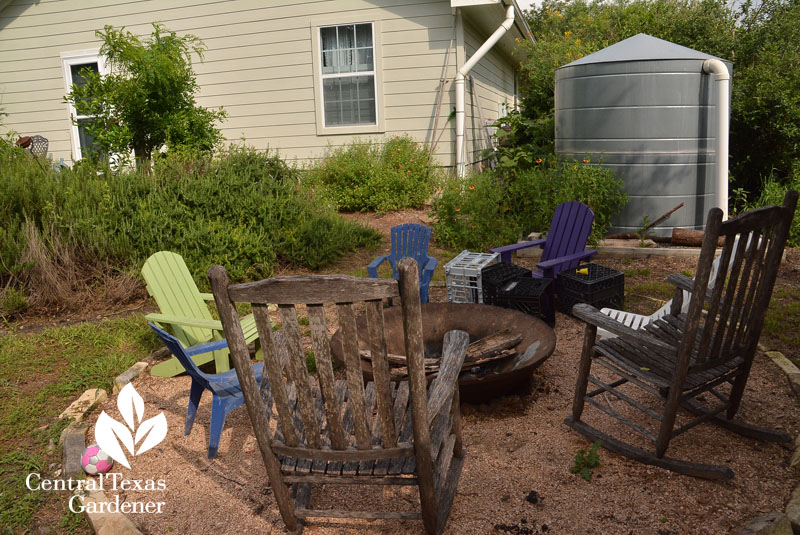 Since Rasmey combines herbs with plants for wildlife, every snip for the kitchen comes with a pause to watch bees, butterflies, and hummingbirds.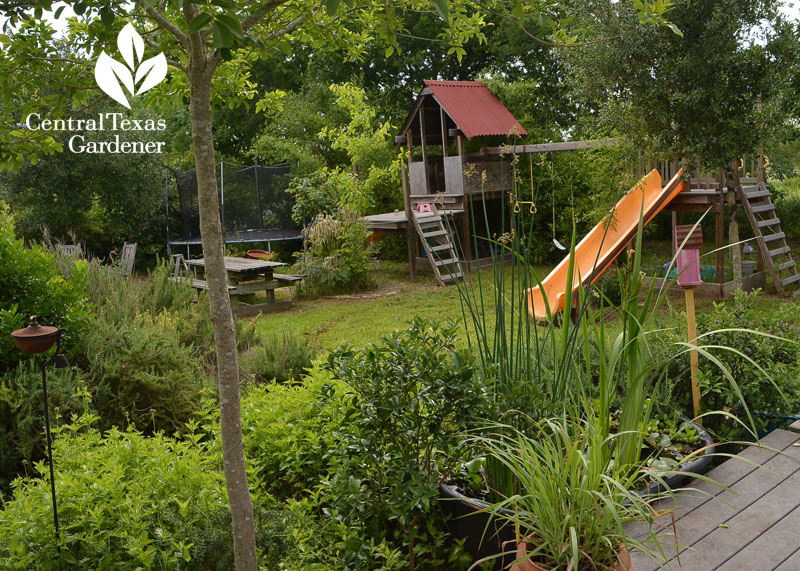 Their daughters can already name every plant, even in arboretum visits. And, these smart girls directed this shot!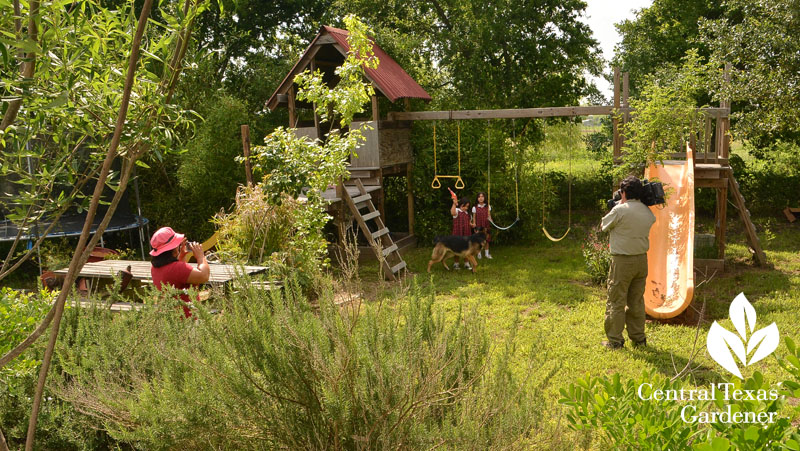 Well, just watch now for the whole story!
Thanks for dropping by! See you next week when Paul Johnson, Texas A&M Forest Service, keeps our trees in top key condition. Linda
Comments