September 5, 2019
Glam Houseplant Design/Fall Vegetable Prep
And the heat goes on. . . I've been dosing my young Mexican beautyberry with some slow-hose water after moving it last year, but it still shows signs of stress. Young plants need a few years to handle routine drought or freeze.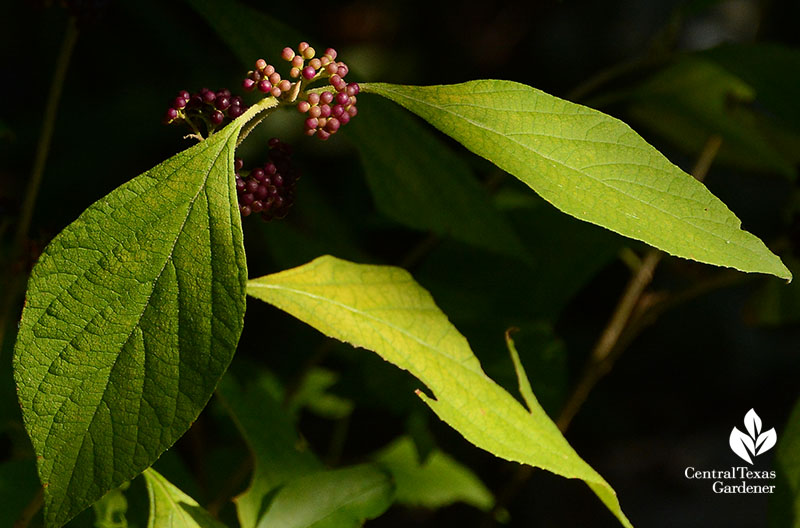 Still, fall beckons and that means fresh pickings from the cool weather vegetable garden, including lettuce, greens of all kinds, carrots, beets, and broccoli. Check out Travis County Extension's veggie planting calendar.
Before we plant seeds or transplants, what should we do after a season of rampant fungal disease and sun-scalded soil? Here to help this week is Randy Thompson from Sunshine Community Gardens.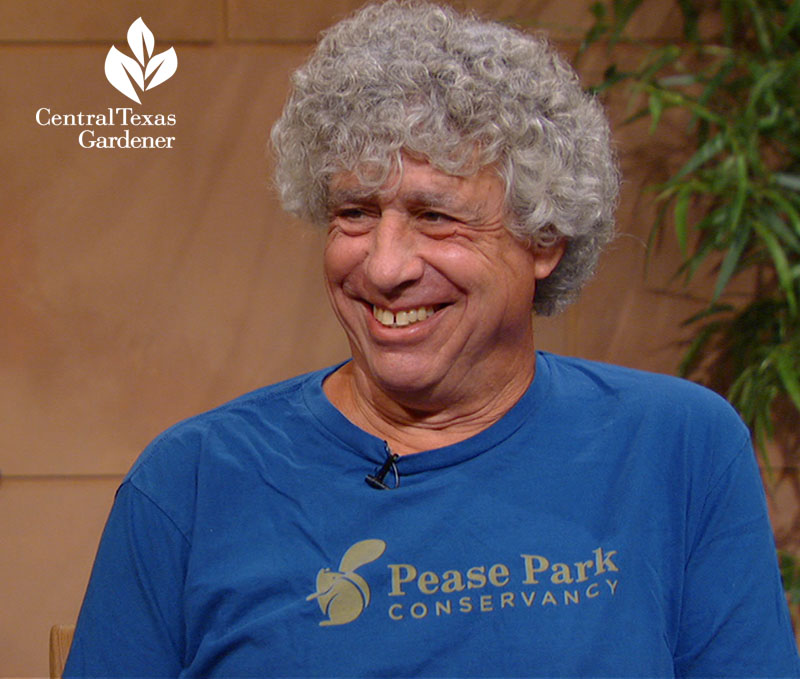 Watch now for on-target tips to prep beds for new arrivals and how to control noxious weeds like khaki weed.
Oh, consider investing a few dollars in a soil temperature thermometer. Even when it seems cooler to us (eventually!), the soil may be too hot for our seeds to germinate before they rot. Watch this to see why.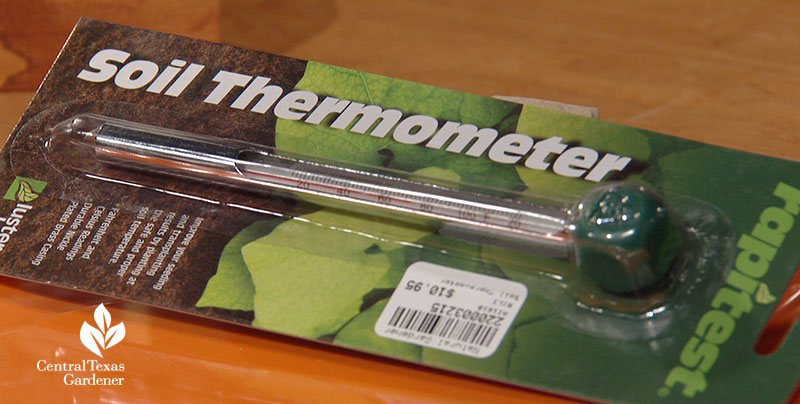 Abundant rain earlier this summer, followed by sudden heat and drought, created problems. Brian Tabone's lemon tree manifested this yellow pattern on its leaves.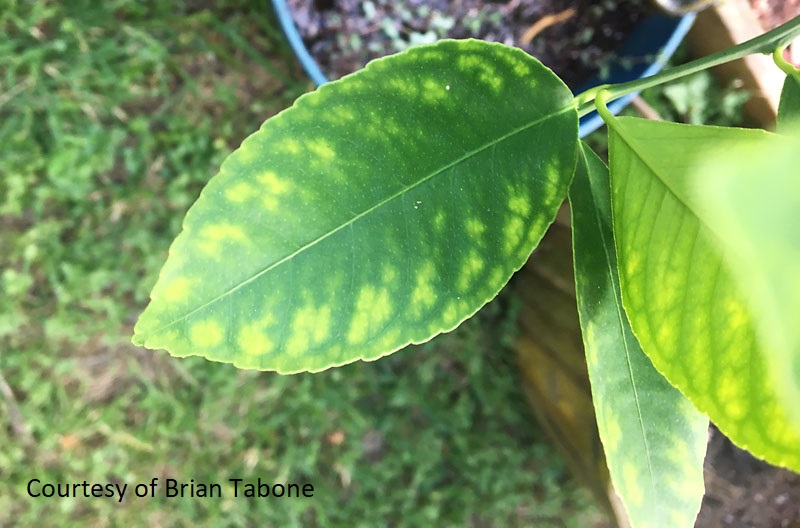 We checked with Dr. Kevin Ong at the A&M Texas Plant Disease Diagnostic Lab, who confirmed Daphne's prognosis of nutrient leaching. (Since then, Brian's tree looks better thanks to extra fertilizer and iron chelate)
The good news is that viewers grabbed gorgeous shots of their pollinator plants. In Brigitte and Steve Tannen's lantana, a golden silk orb-weaver keeps guard, but let's hope it missed the feeding butterflies.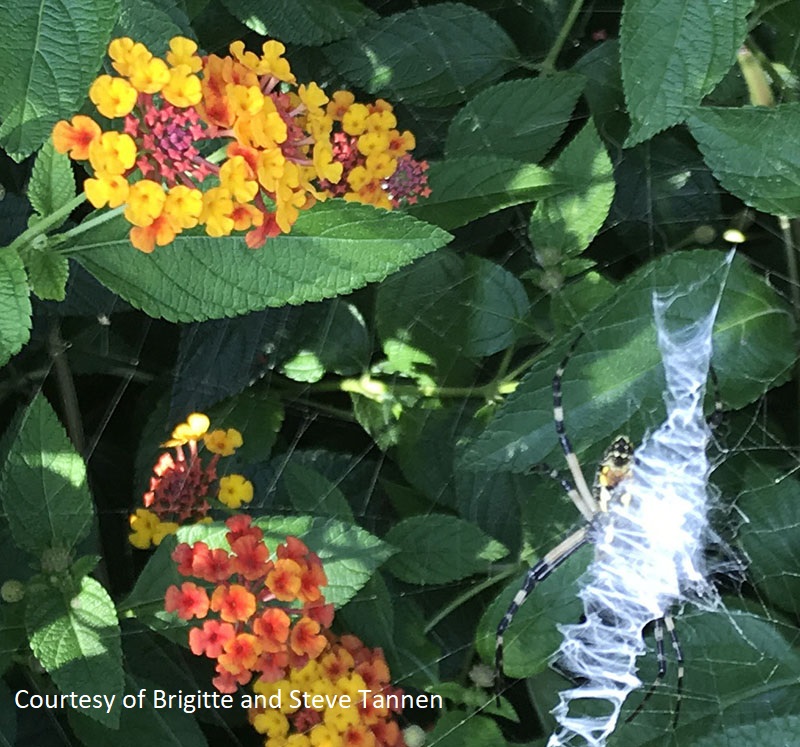 Get all of Daphne's troubled plant answers and viewer pictures now!
Usually we'd be lightly pruning our perennials and roses right about now.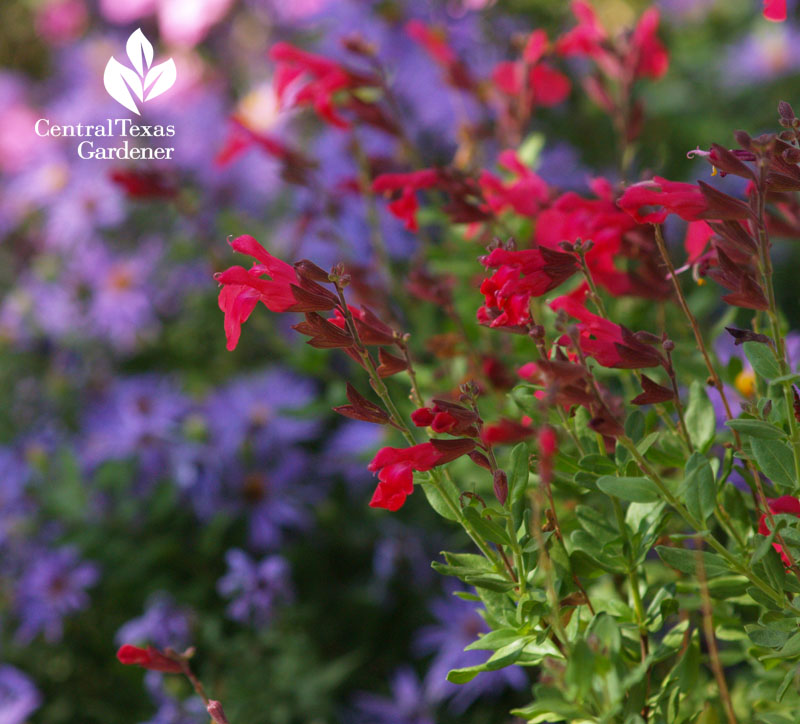 With this heat and lack of moisture, I'm putting off that chore until we get sincere rain and cooler temps. Otherwise, it's like making our plants run a 25k without a water bottle.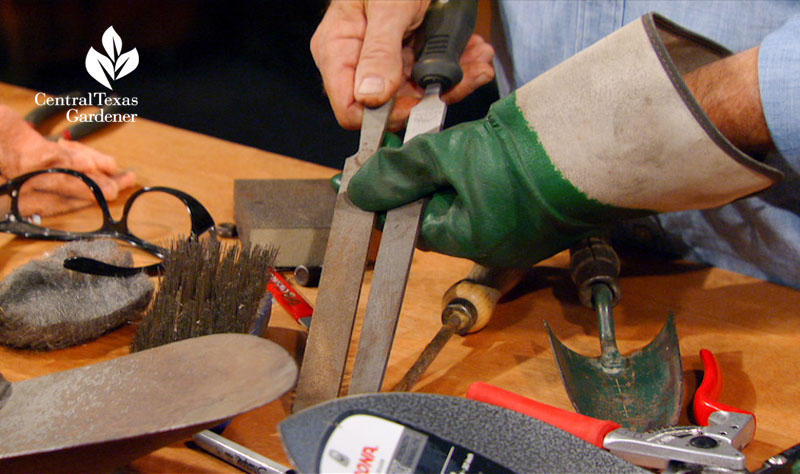 Instead, find a cool spot to clean and sharpen your tools so they're ready to make the cut when the heat breaks. Watch how John gets tools in tiptop shape!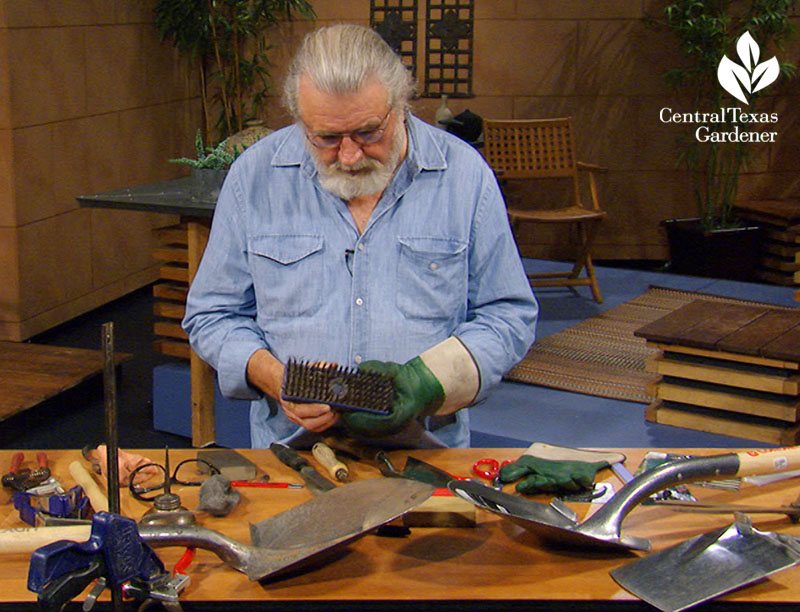 ON TOUR: By day you may run into Melissa Hagen, Houseplant Manager at Tillery Street Plant Company.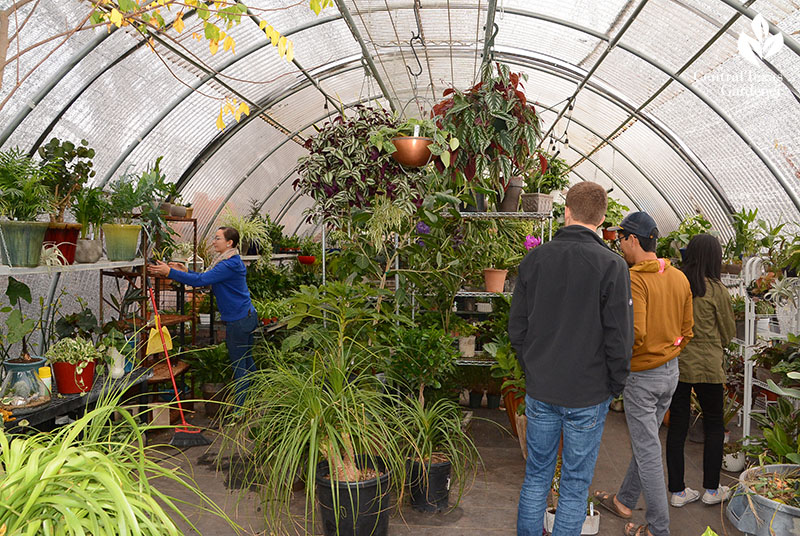 At home, she nurtures at least 60 houseplants of all kinds in a standard bedroom.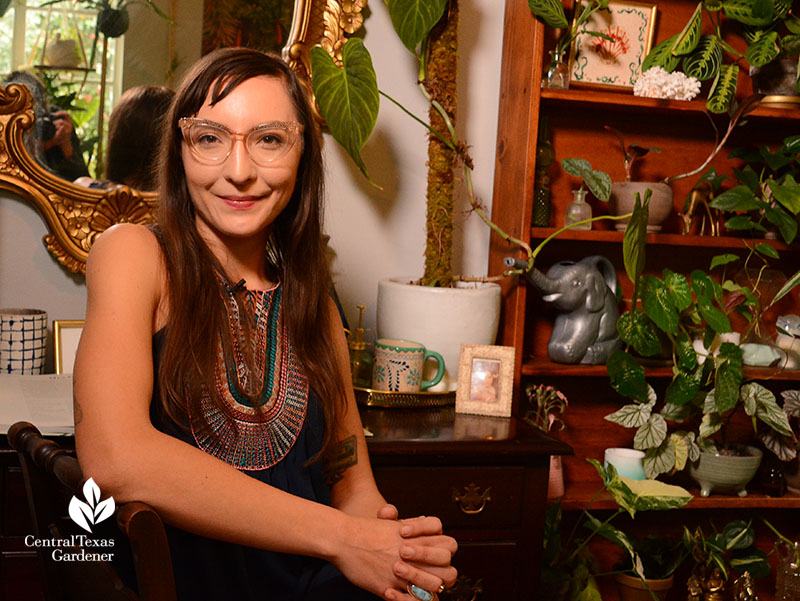 Since Melissa's plants greet her morning and night, she knows exactly what her customers face, from design to care.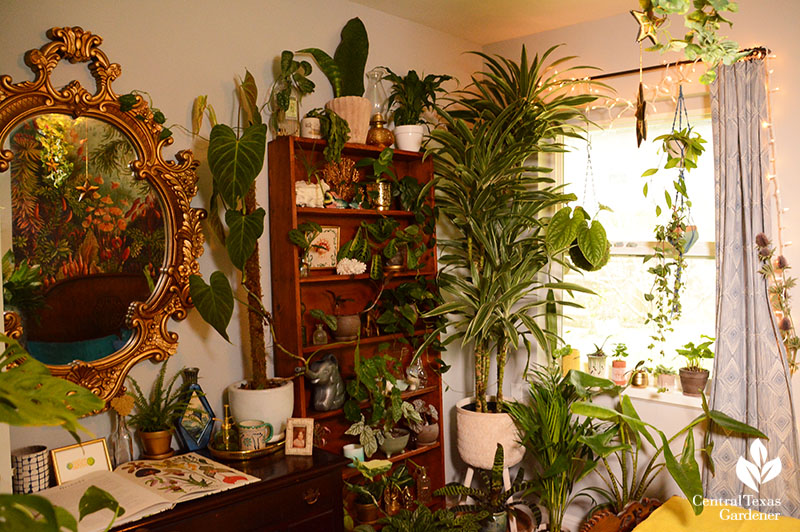 For her, designing with containers is just as fun and creative as arranging an outdoor bed or border. Cute vessels even become long-term containers for water-rooted plants.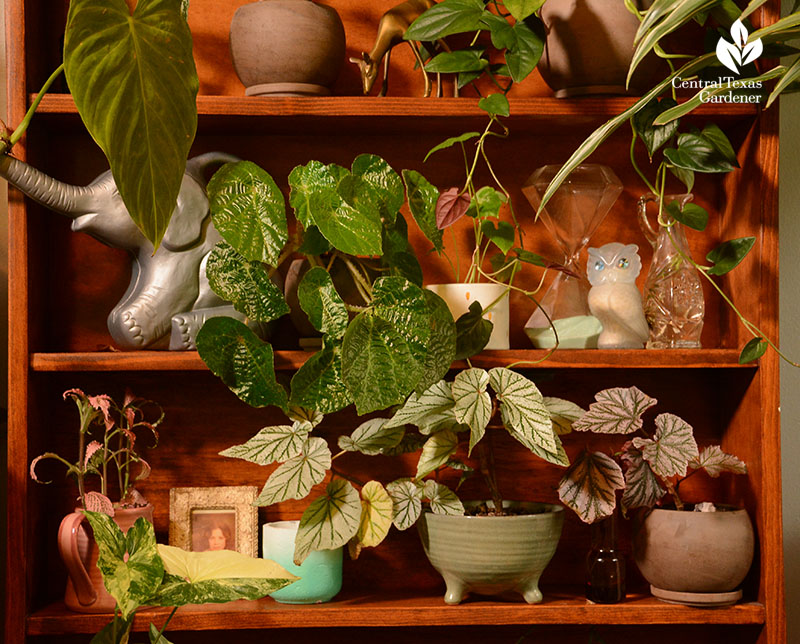 She's got an eye for nifty, thrifty containers, but she includes artisan containers, including those designed by Traci Hutson for husband Jon's Tillery Street Plant Company.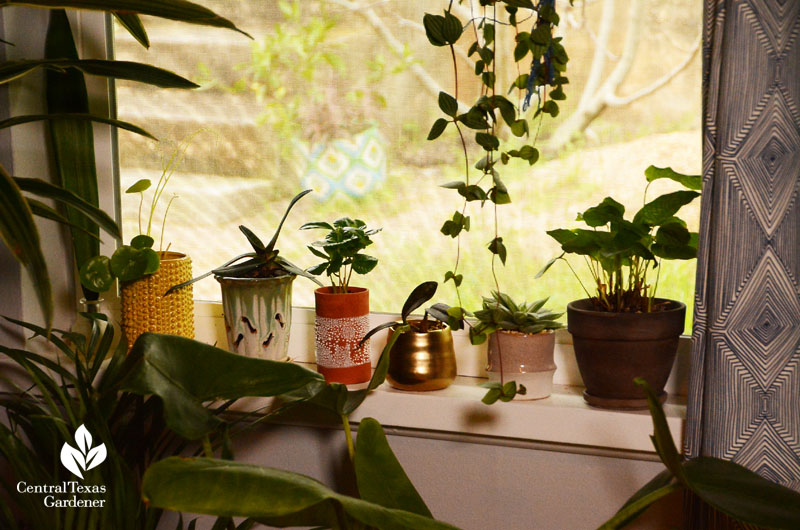 Like an outside garden, she layers size, texture, and presentation. A bromeliad resides in a moss-covered ball called kokedama.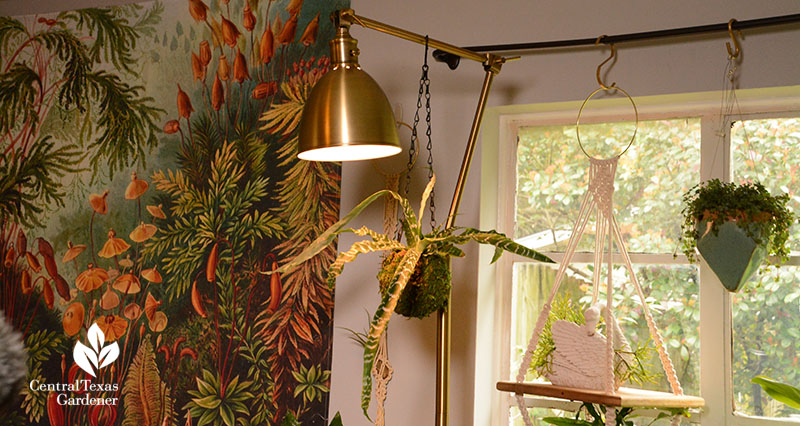 Bird's nest ferns cuddle in a local artisan's macramé slings. Melissa just pops the plastic grow pots into the sling.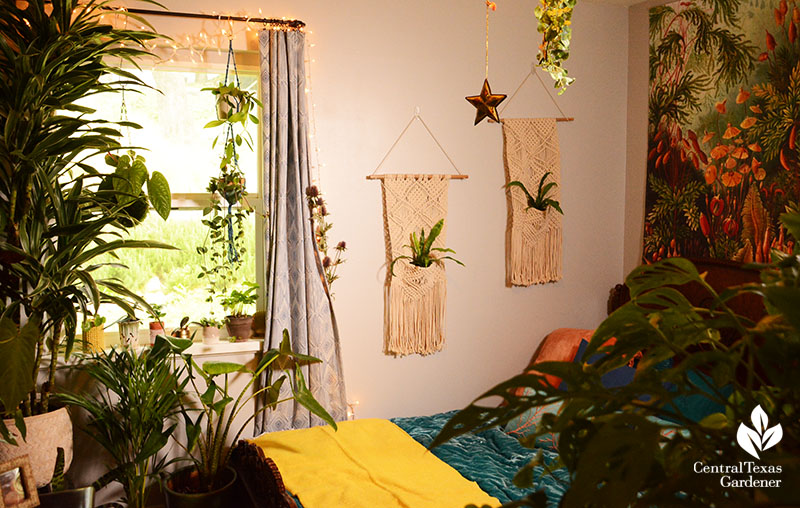 An air plant (Tillandsia) tucks into another.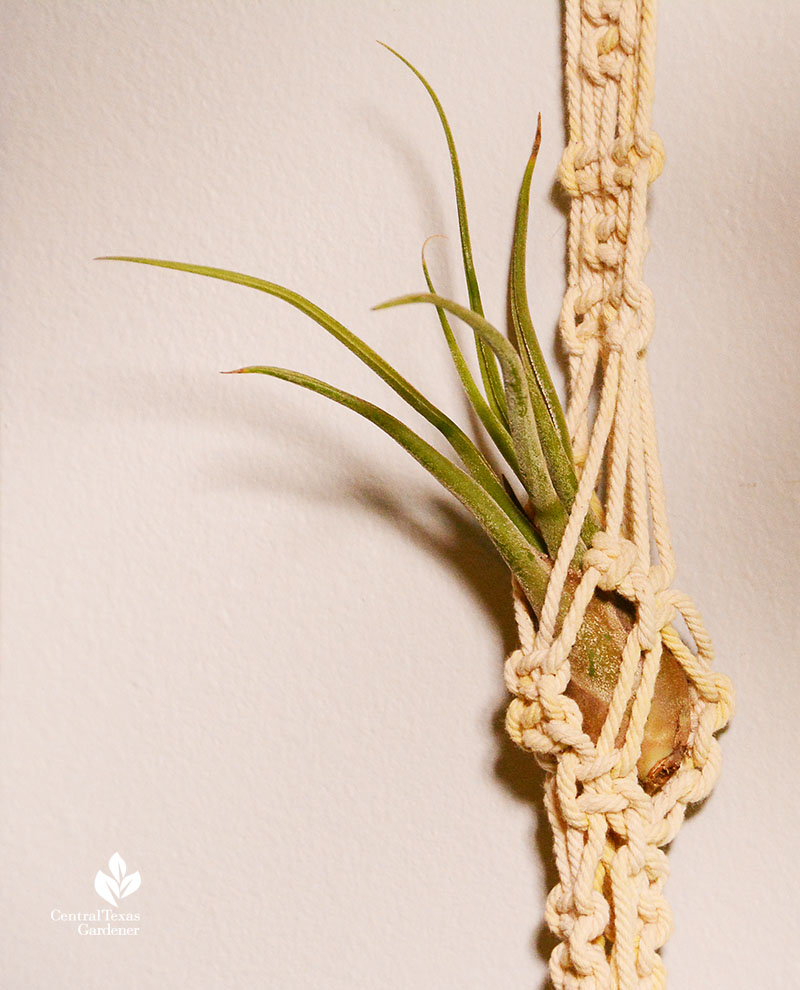 Along with design tips, Melissa explains houseplant care from watering to pests. The most important concern is light and understanding what each plant needs.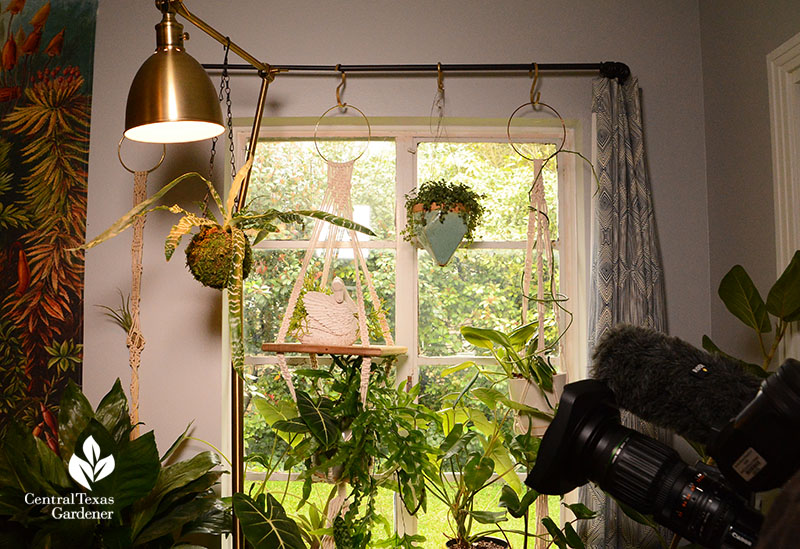 We recorded in February when the light was soft, but Melissa tells us that in summer, windowsills can register 100°. You can pull plants away or install shades.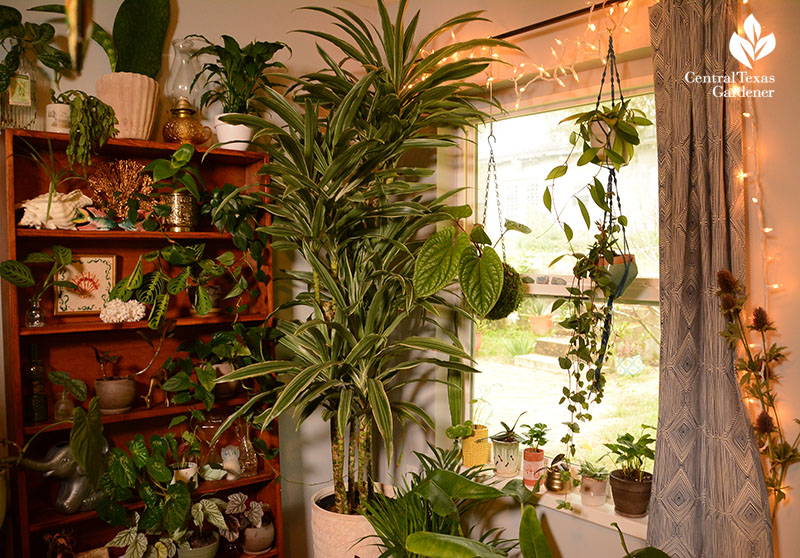 Melissa doesn't go for the routine. Along with her flair with color, she brings family memories close to her heart and daily view. When she found her great-grandmother's stunning mirror, she knew it reflected her aesthetic.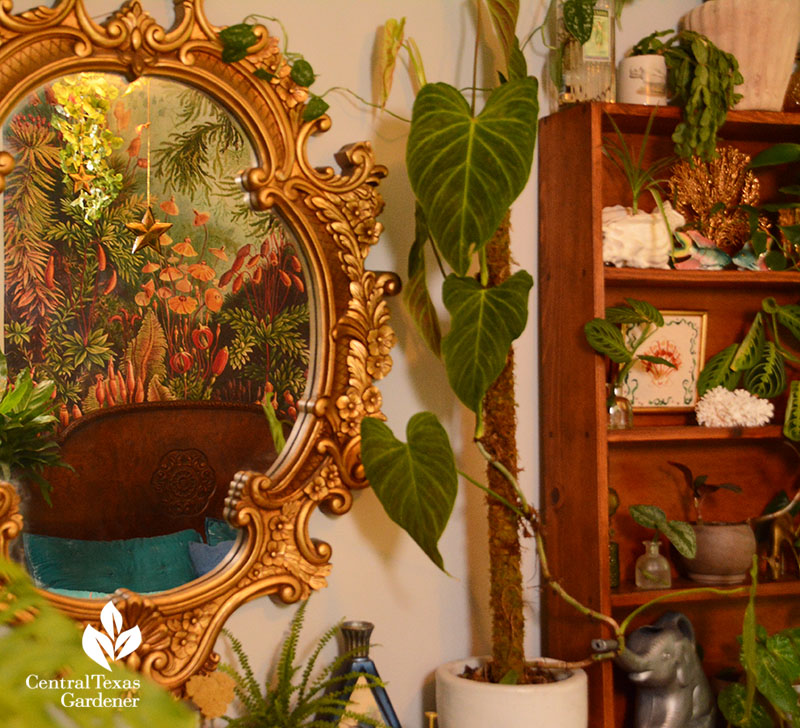 Plus, she's got the ultimate design partner: her mom, Eileen Hagen!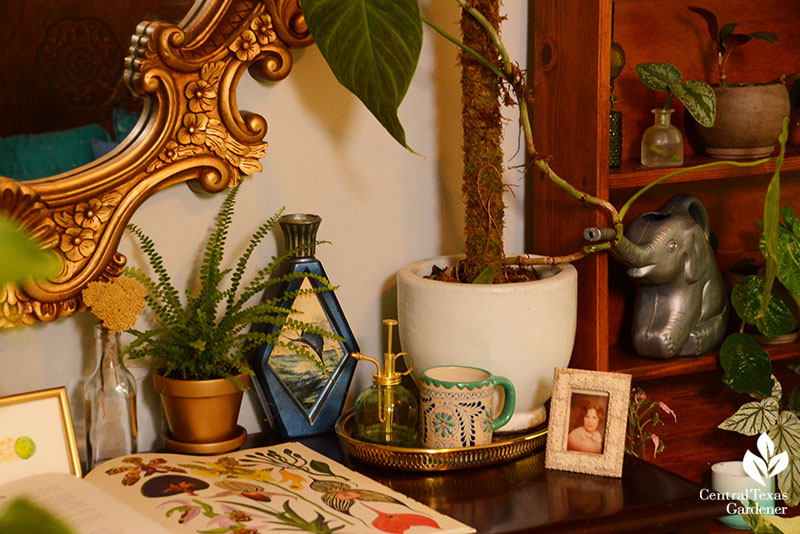 A nurse in San Antonio, Eileen has a knack for great finds and restoring them for what Melissa lovingly describes as "the store of Mom!"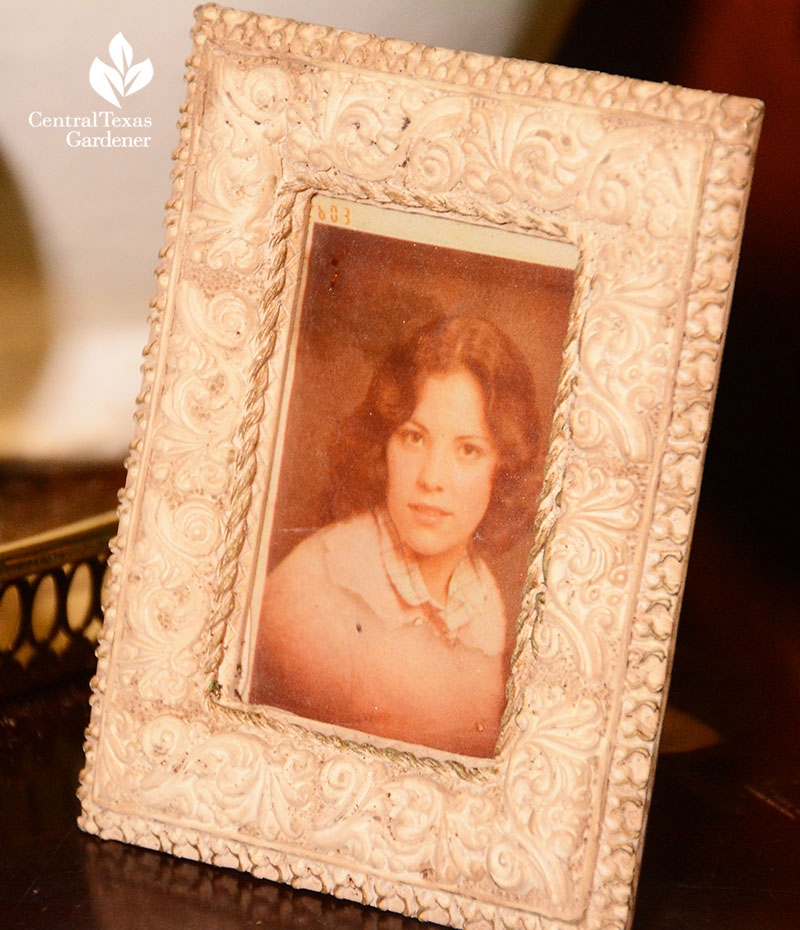 Watch Melissa's story now!
And thanks for stopping by! See you next week, Linda
Comments