November 7, 2019
Craft a Message with Flowers: The Posy Book
Salvias love this finally-fall weather (despite last week's quick winter detour to record lows). Clusters of Salvia farinacea alerted bees that autumn's food festival was on: at least until temps dip again next week.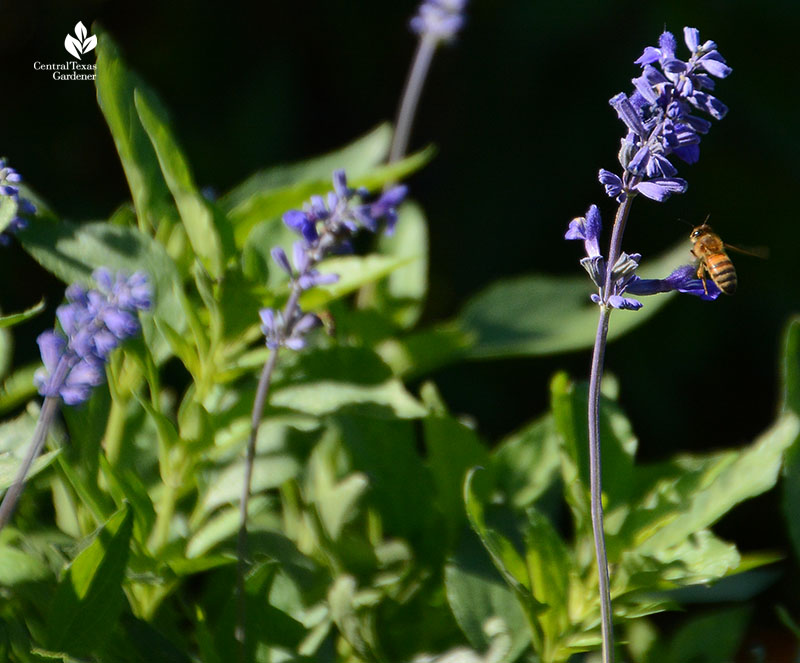 We're still playing weather ping pong, especially when it comes to hauling sensitive outdoor containers indoors. Certified horticulturist Leslie Halleck explains how to make the transition easier on our plants and on us.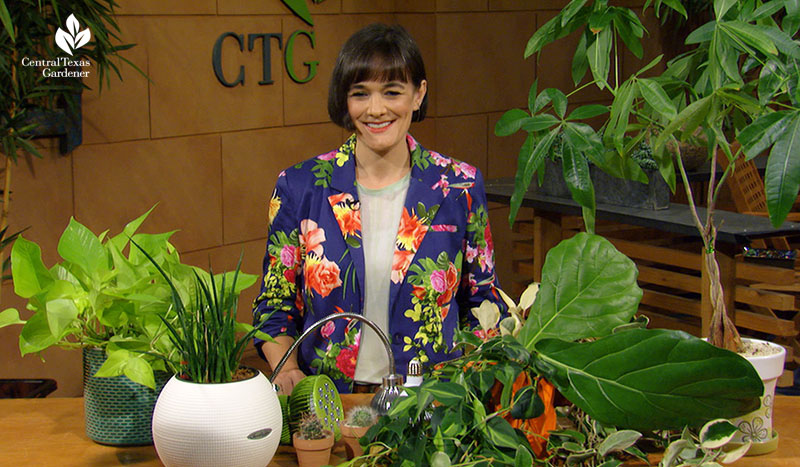 A big stress is the sudden change in light: reverse that when you return them outside in spring. One winter I took my video/photographic light meter inside to measure levels. I learned that no matter how bright it seems to us, it's lower than even a shady patio. (Check out Leslie's interview about her book Gardening Under Lights). To spare your plants light-deprivation, Leslie shows off LED bulbs that fit into regular fixtures.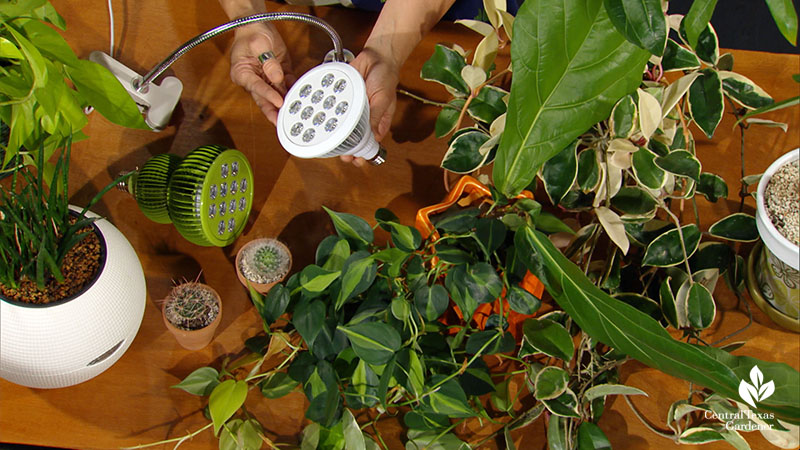 Watch now!
Fall aster's one of my favorite perennials for sun to part shade. Bees, butterflies, and other tiny pollinators feed on its starry flowers.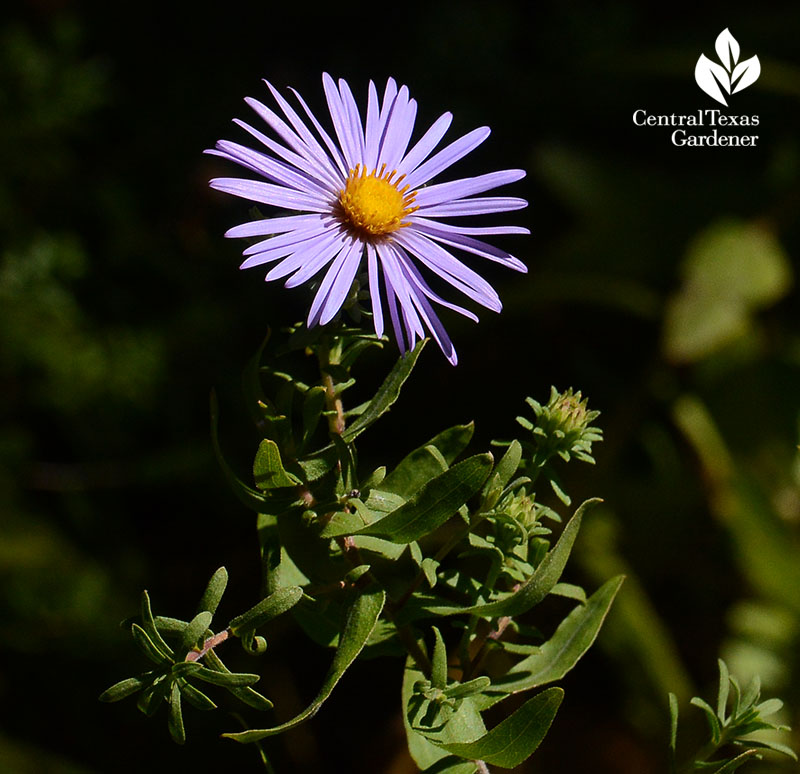 Later, goldfinches and other small birds devour its seeds. So, I delay pruning winter-browned stems until January or February. By then, tidy green rosettes cover the ground to remind you they'll be back!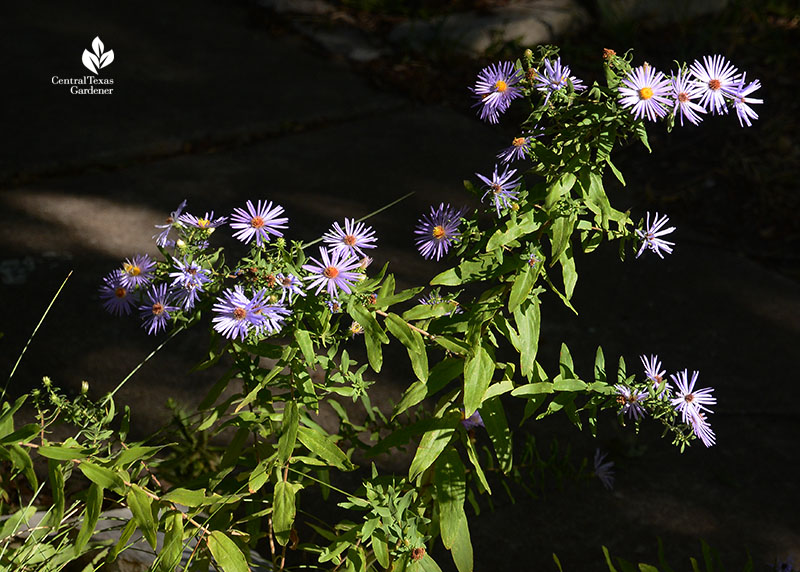 In Teresa Sabankaya's The Posy Book, I learned that asters represent love, contentment, patience, elegance, and sentimental recollections.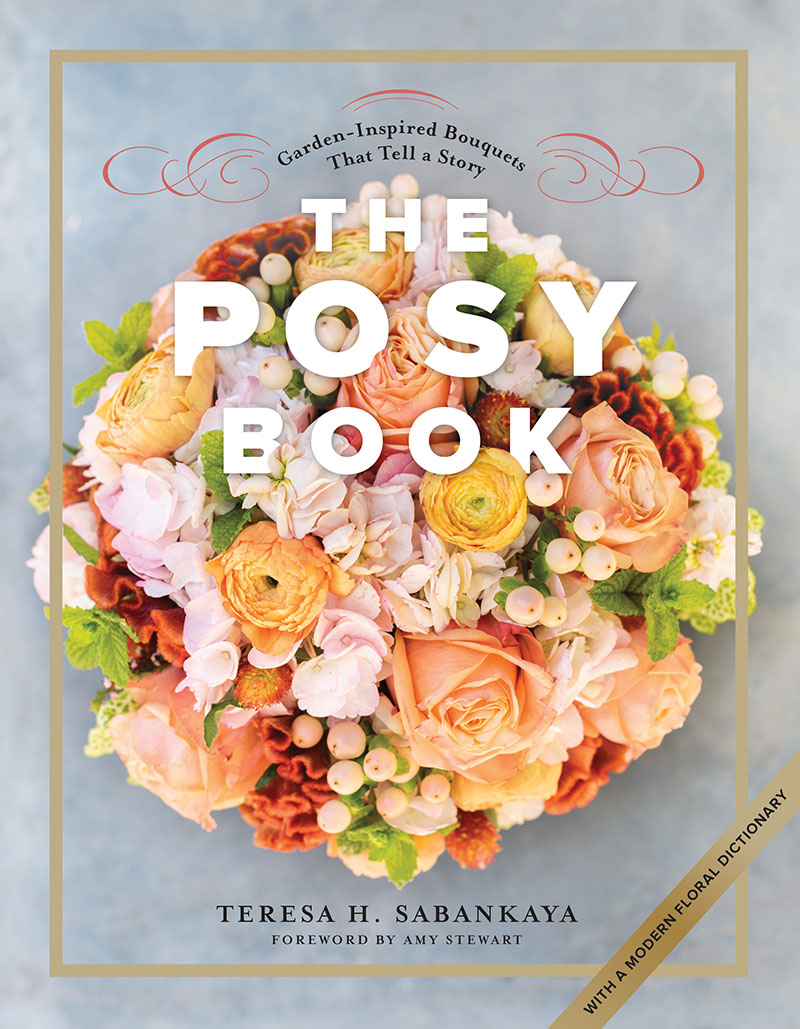 When she was on the hedge about writing a book, Debra Prinzing—one of the women I dearly admire—jumped in with support, just as she's encouraged me on her visits to CTG.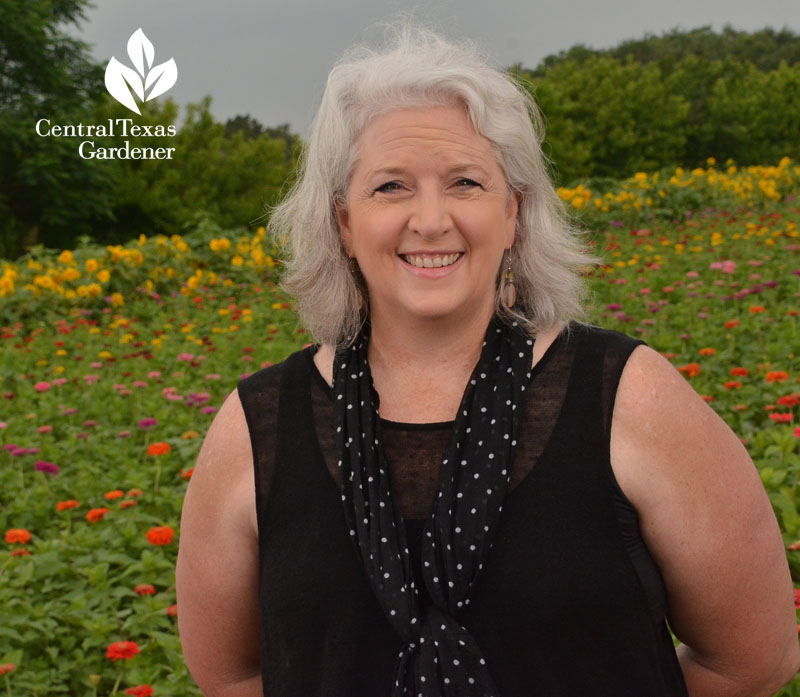 I first met Debra when she wrote Stylish Sheds and Elegant Hideaways.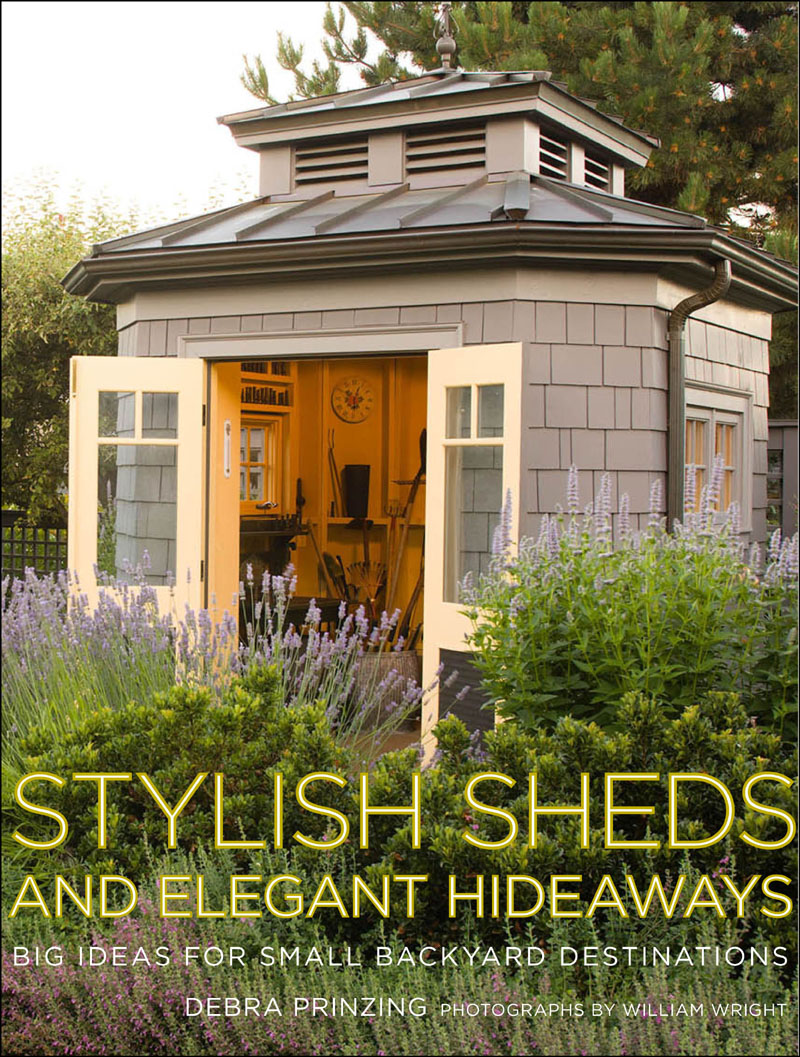 Then, she founded Slow Flowers to recognize flower farmers across the country and support locally-sourced bouquets. We hooked up with her again at the Arnosky Family Farms in Blanco.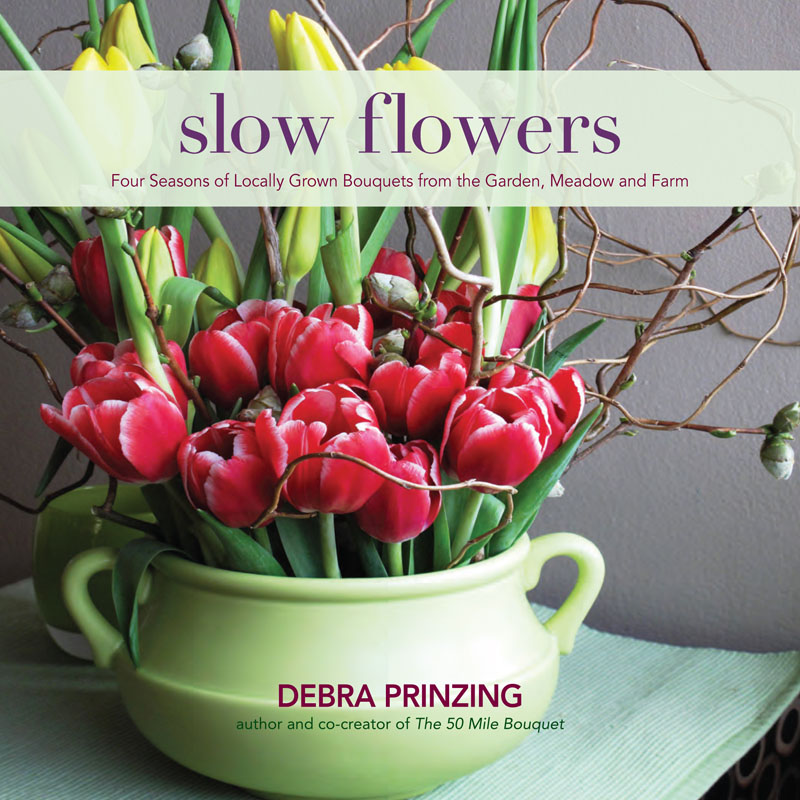 Author Amy Stewart featured Teresa in her revealing book about the cut flower industry, Flower Confidential.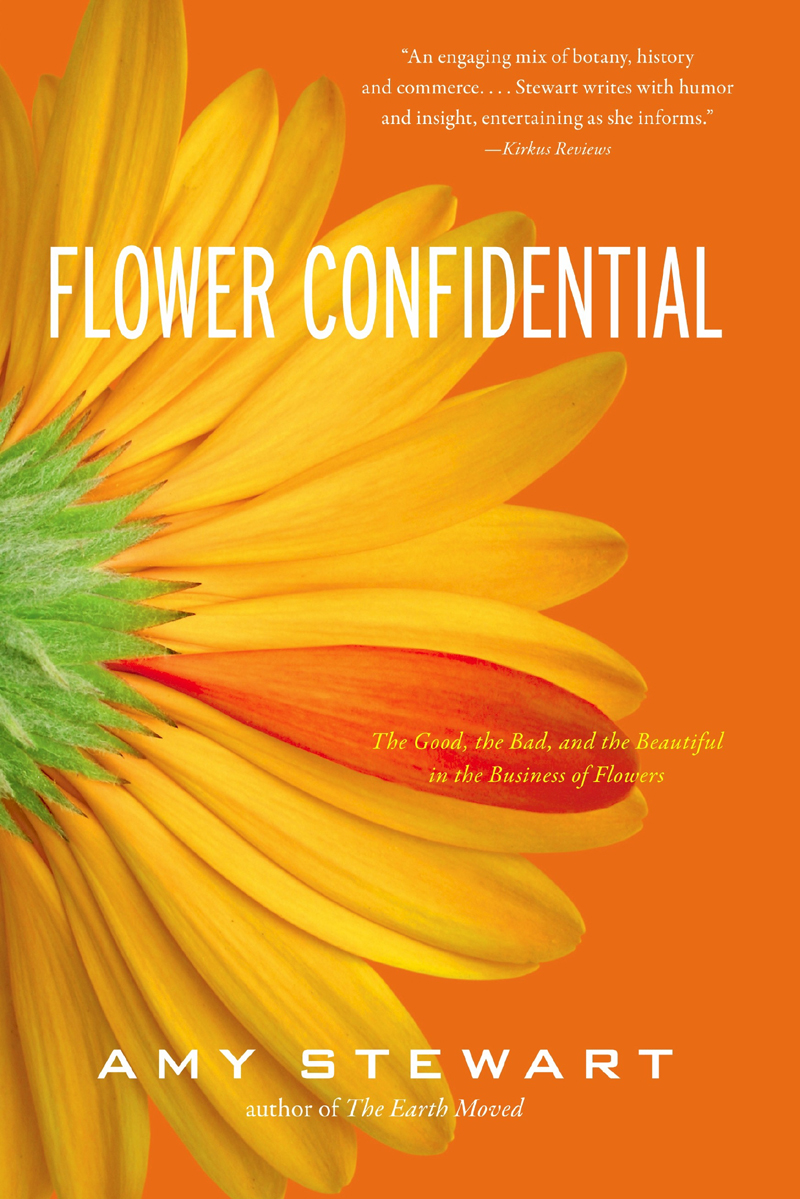 And, Michael Pollan included Amy and Teresa's stories in the PBS documentary based on his book The Botany of Desire.
Debra connected me with Teresa who was heading to Texas to visit family. We had a rollicking good time with her! The innovative founder of the Bonny Doon Garden Company in Santa Cruz—where she grows organically—brightened our studio with her passion and joy.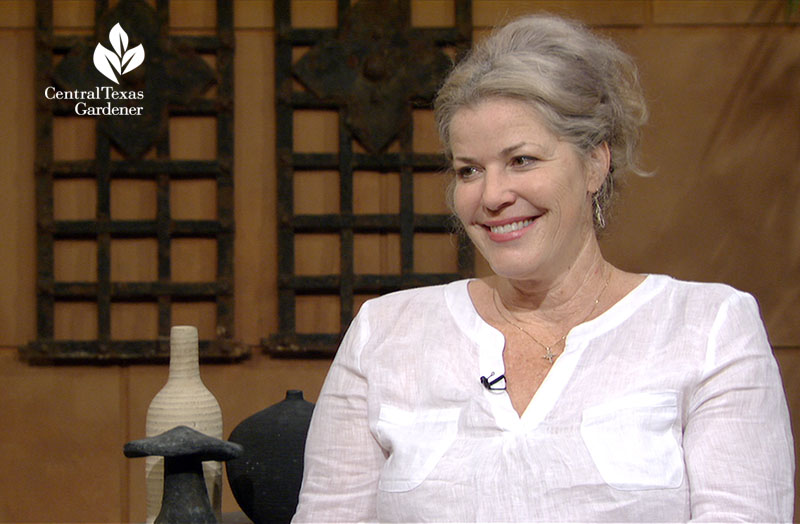 One of Teresa's missions is to send personal messages with every bouquet (floral emojis!). She crafts a modern twist to historic posies, still beloved in their tiny bundles. (Special note: you can now order a special posy online from Bonny Doon).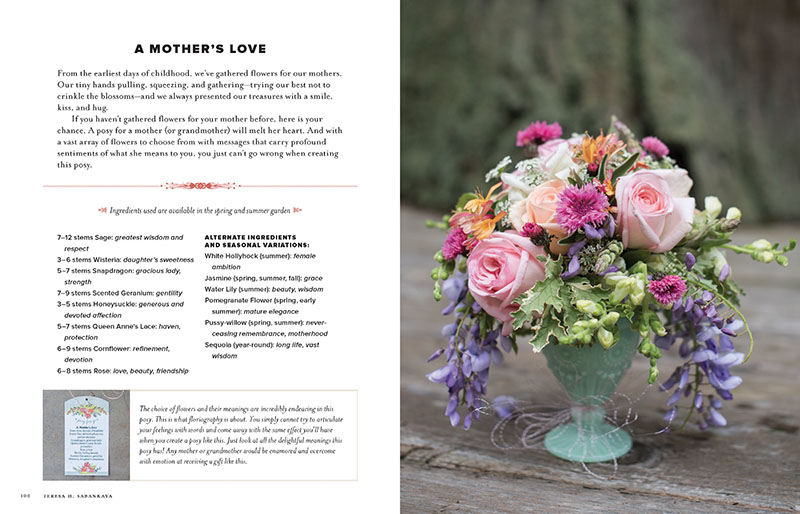 On CTG, she explores the intricate language of flowers and foliage, historic and modern. In The Posy Book, she puts together floral options for every occasion and to convey encouragement and love.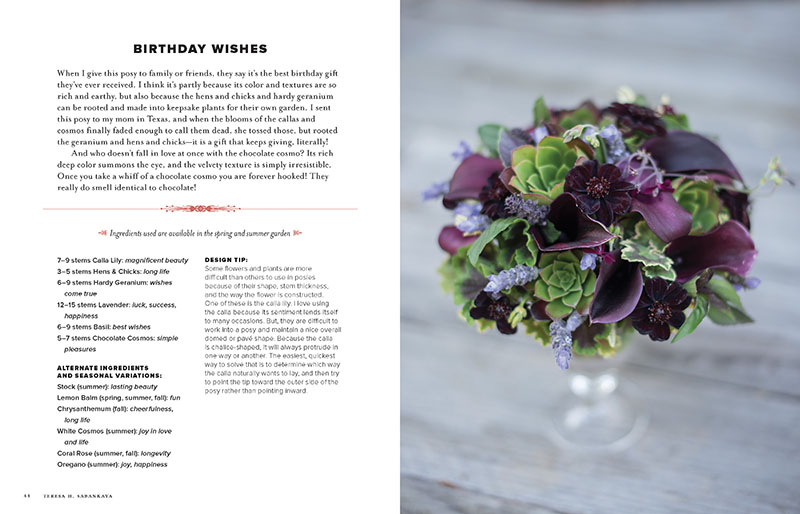 In the book, you won't be able to resist looking up the meaning behind flowers in her extensive list! And, she details how to craft your own special posies.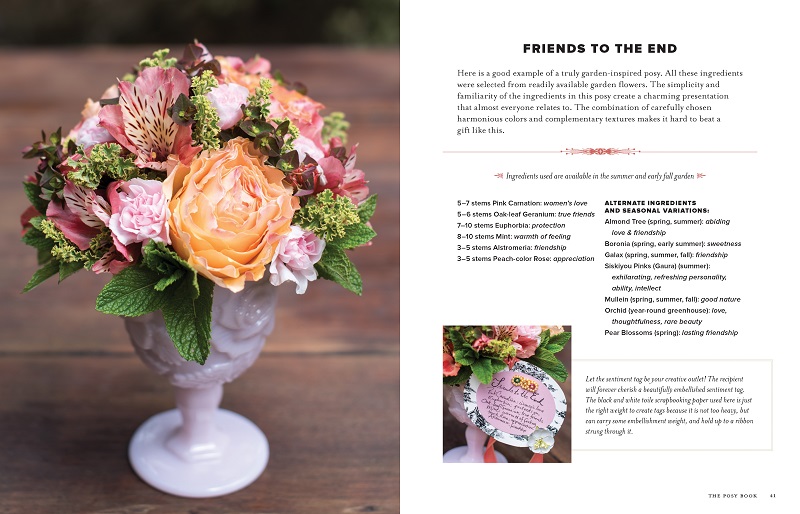 It was in early September that Teresa joined host Tom Spencer in a conversation filled with joy, laughs, and sentiment. Teresa explained how she designed the posy 'Fortitude' when her father had a stroke.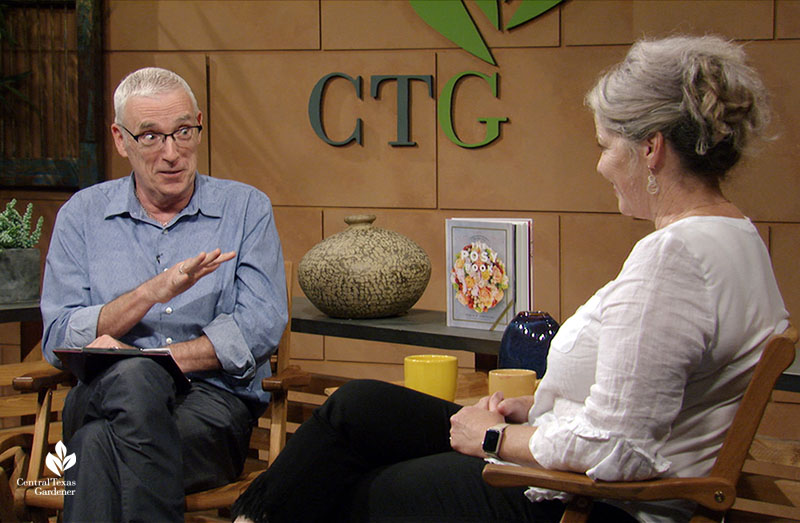 Then, this fall, Tom suffered a massive stroke. As he travels the patient path to recovery, I know that his own fortitude will carry him through.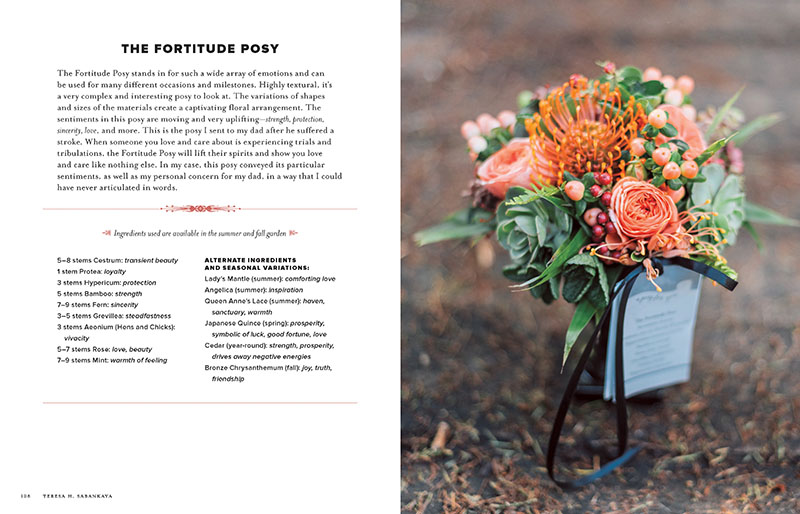 Watch now!
On tour in Lorena, Elizabeth DeMaria turned clay-baked, grazed pasture land into bouquets for the soul and eagerly returning wildlife.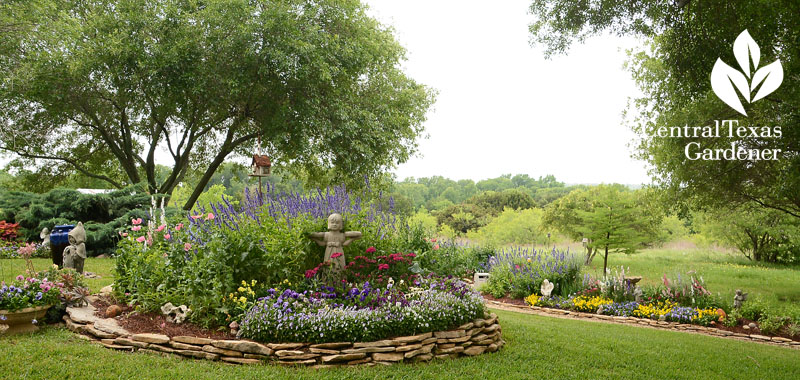 Watch now!
Thank you for stopping by! See you next week, Linda
Comments