October 8, 2020
Dynamic Duo Turns Rough Land into Wonderland
Creative collaboration, muscle-wielding grit, and passion for plants and animals: that's what Travis County Master Gardeners Julie Nelson and Kay Angermann brought to their new homestead, dubbed Katie Bird Farm.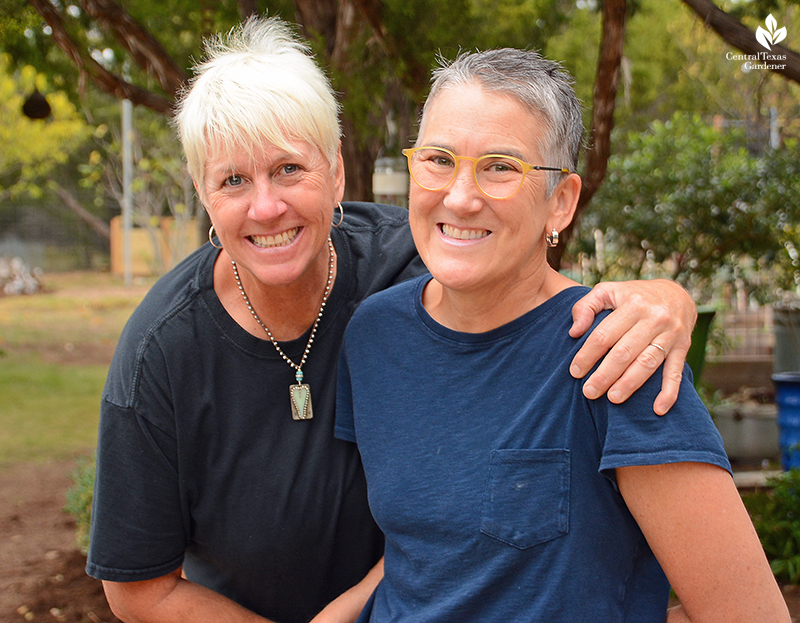 A former teacher, Kay sources vintage collectibles for her business Hipbilly Kay.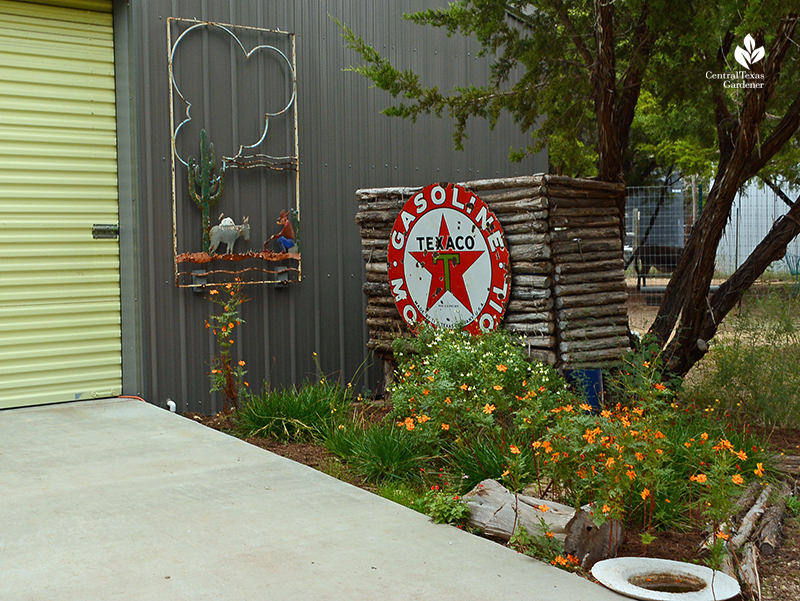 Julie's a REALTOR® and author of just-released Success Faster On Fire Hot!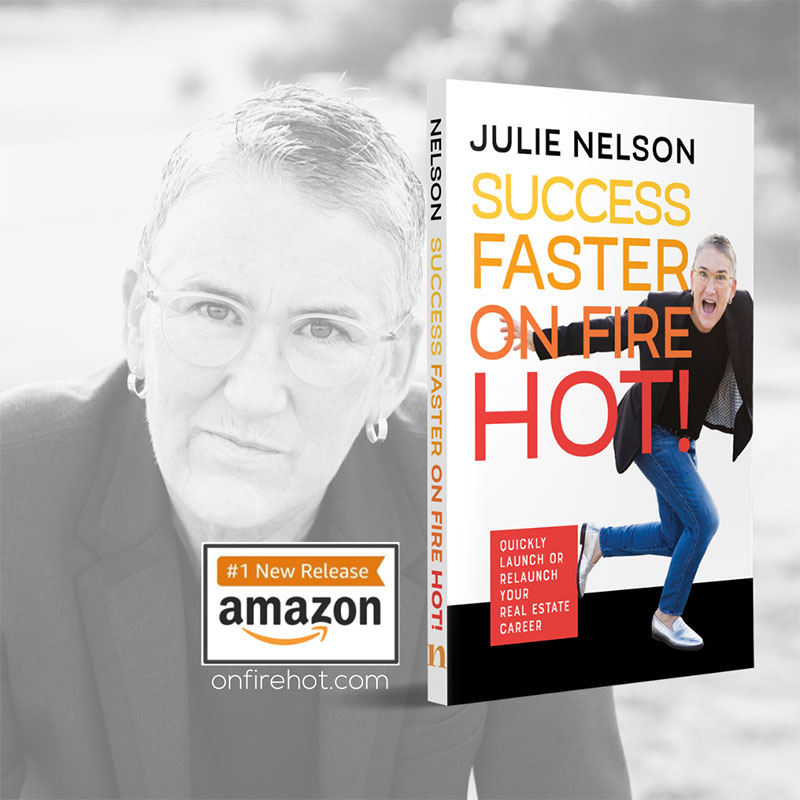 When director Ed Fuentes, audio/lighting grip Robert Moorhead, and I headed out last October, we got a big "howdy" from Howdy, one of Julie and Kay's three rescued dogs.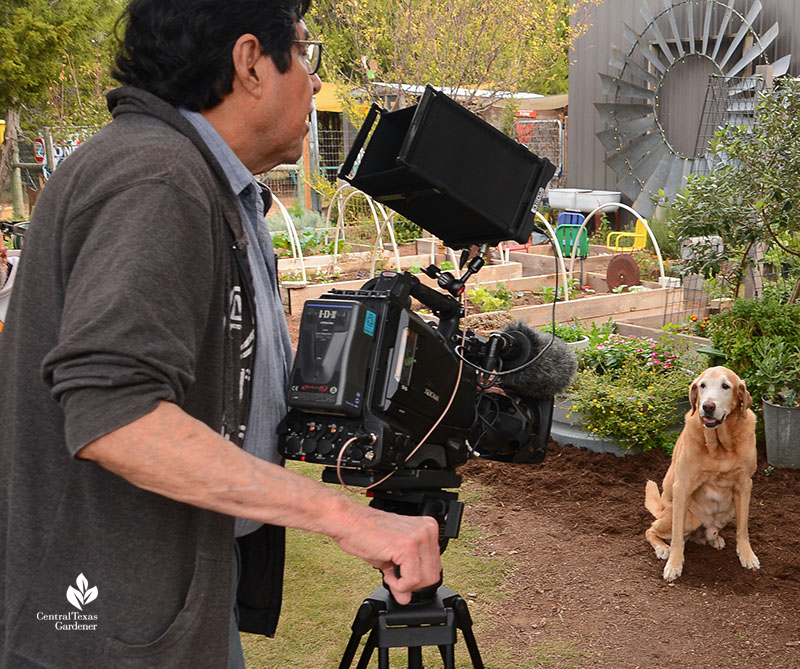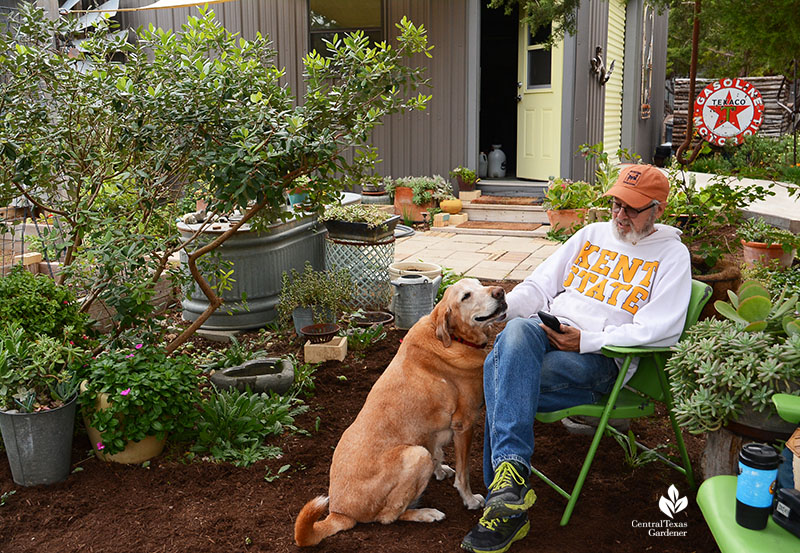 Julie and Kay have done a lot since 2013 when they bought the almost three acre property, then hardly navigable through overcrowded mountain junipers brushing live oaks.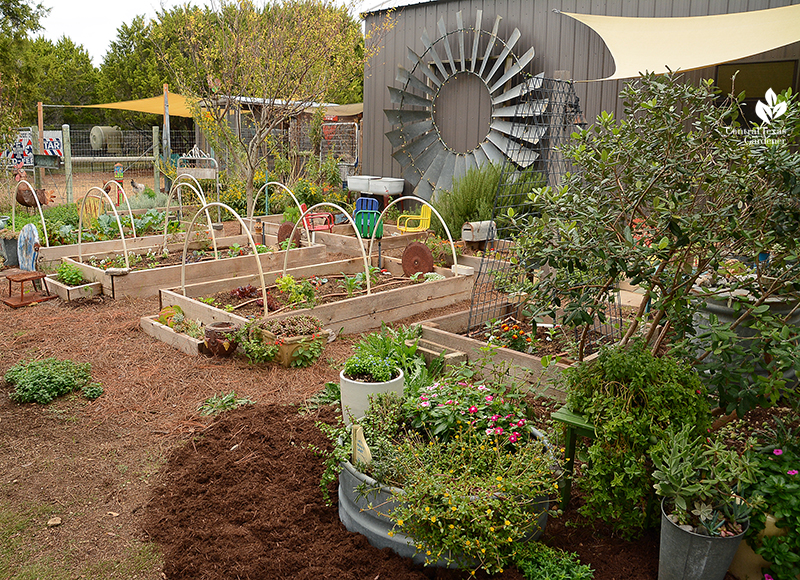 Over the next year, they thinned and cleared while building the house.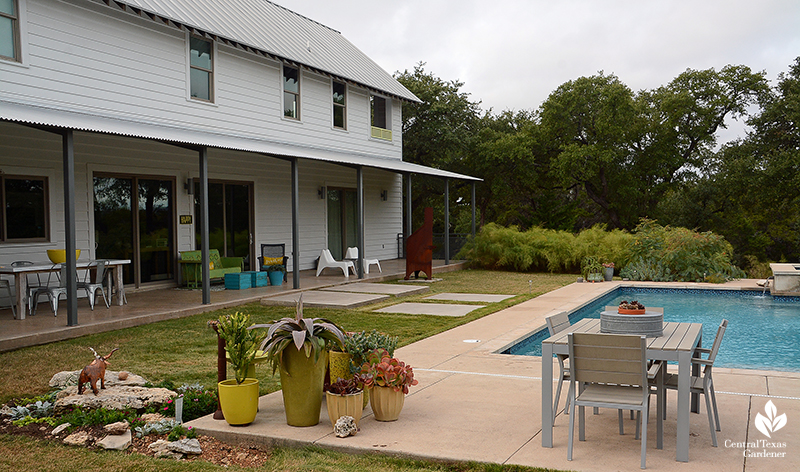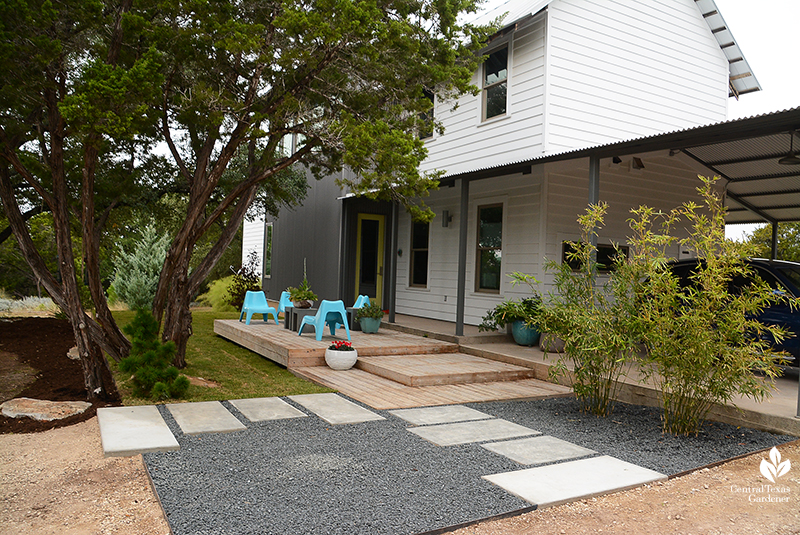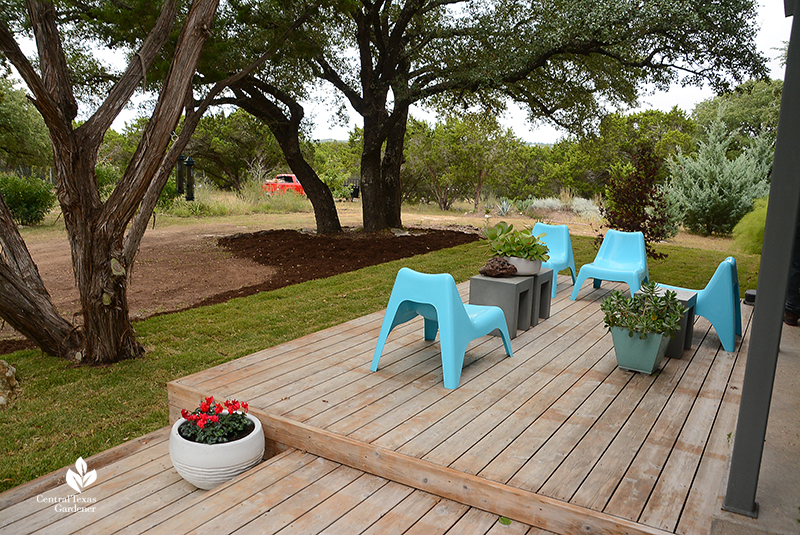 "All of the sudden the blackfoot daisy started showing up, and some bluebonnets. Once we lifted the canopy, it was like everything woke up," Kay said.
Then, on move-in week, the Halloween floods of 2013 washed out the driveway. They brought in a backhoe to scoop up soil and deposit it into berms around the property. Many of the berms also help control rainfall deluge runoff.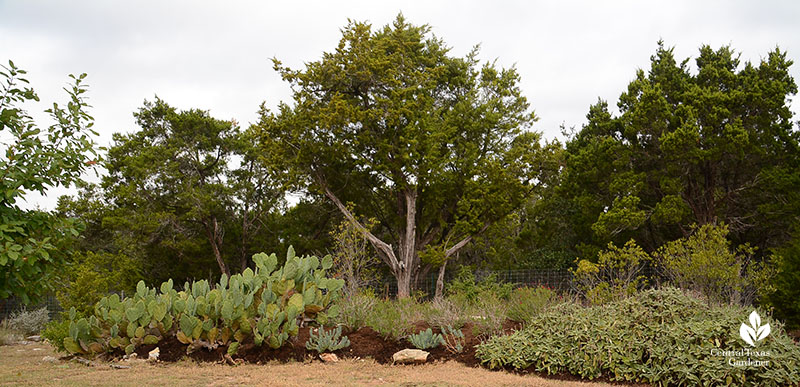 After layering them with good soil and mulch, they began planting, enhancing resident species with other natives and adapted choices.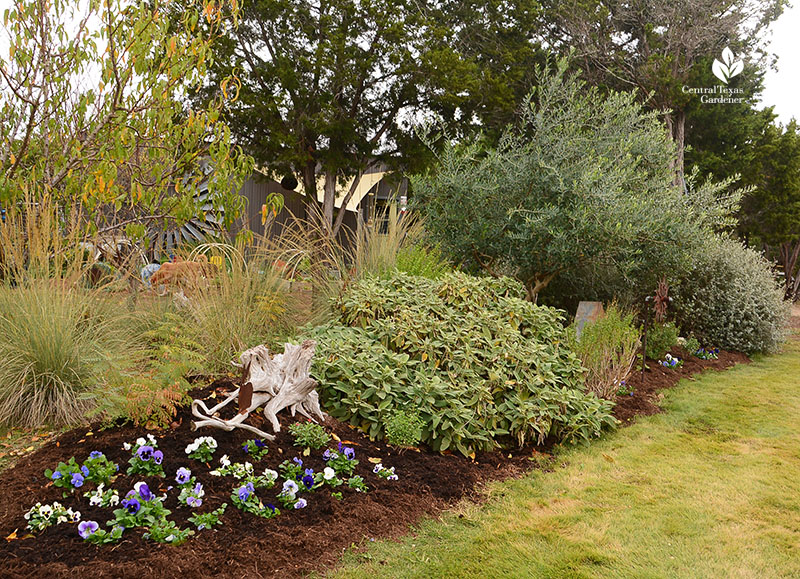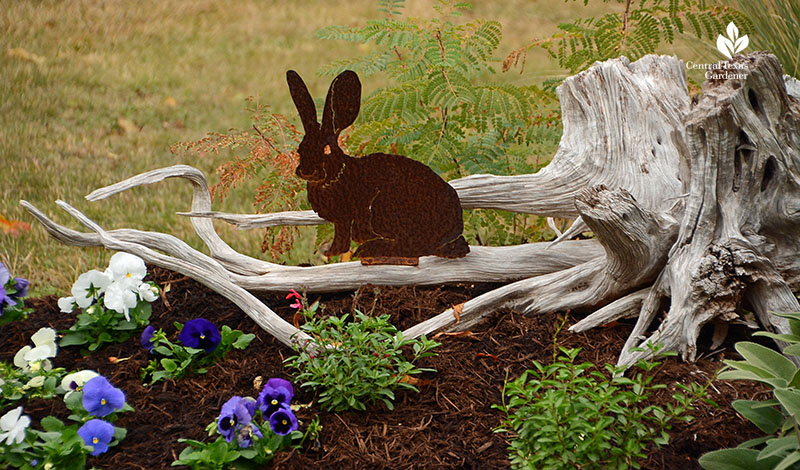 The berms also serve as casual dividing screens between spaces.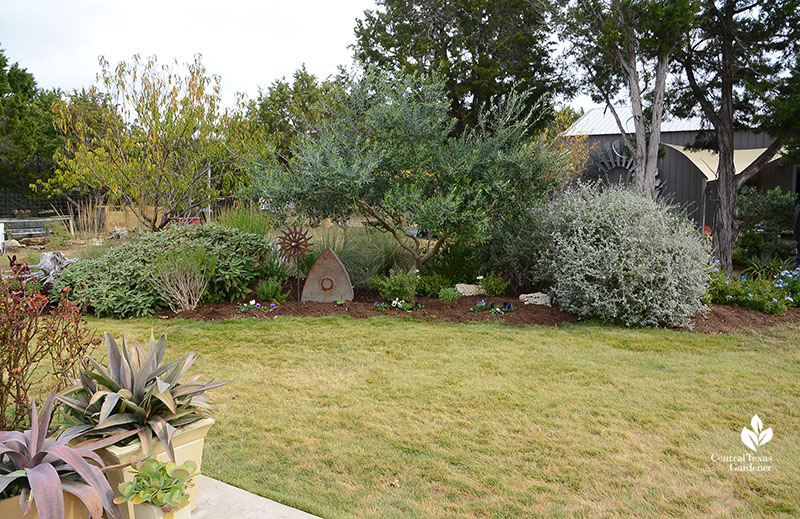 Already they knew how to work with shade and rocky land. As they added their touches, they were respectful of habitat for birds and other wildlife.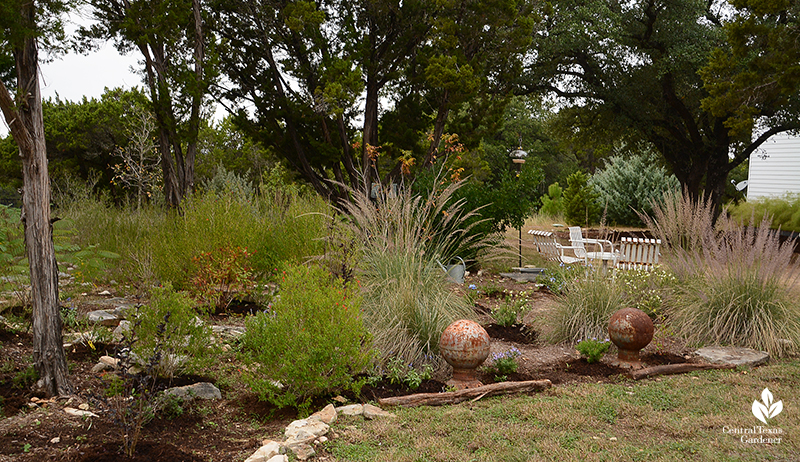 "Everything was done in such an organic way. Julie and I never wrote, drew a plan out, or had a plant list that we wanted," Kay said.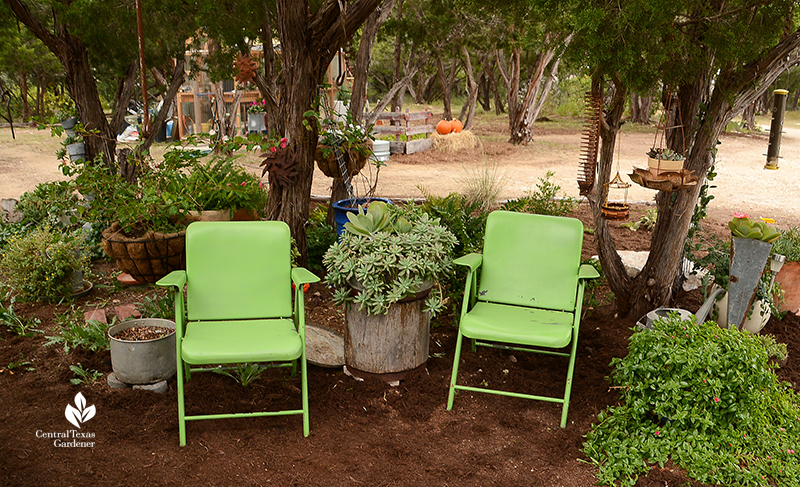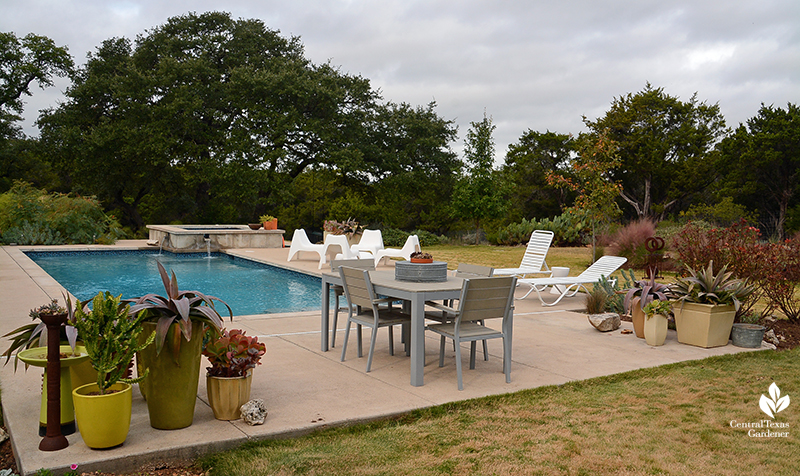 Julie built all the raised beds, the only practical solution on rocky soil.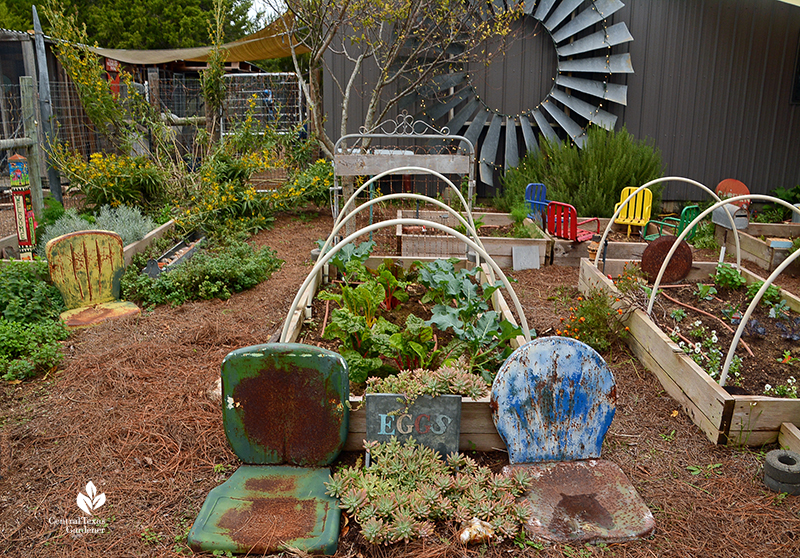 "Julie is really good at building and I'm really good at holding things while she builds them," Kay laughed.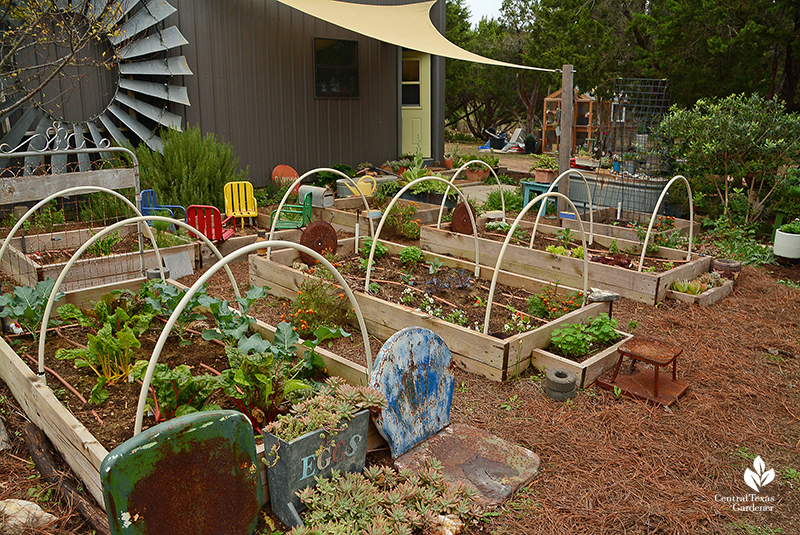 They did hire out for their sturdy and safe chicken coop—a mobile coop on wheels. They brought it in from the street on their John Deere Gator UTV.


They attached an old dog kennel for more space. A shade sail softens summer's rays, as do the mountain junipers (cedars). "All of those cedars, that's protection for the chickens because it's less room for hawks or owls for predators to swoop in," Julie said.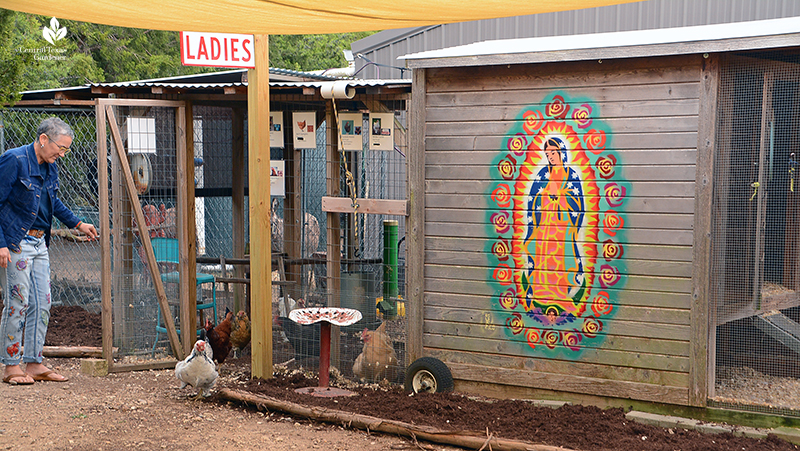 Although they let the hens free range in their fenced yard, they head to roosting safety at night.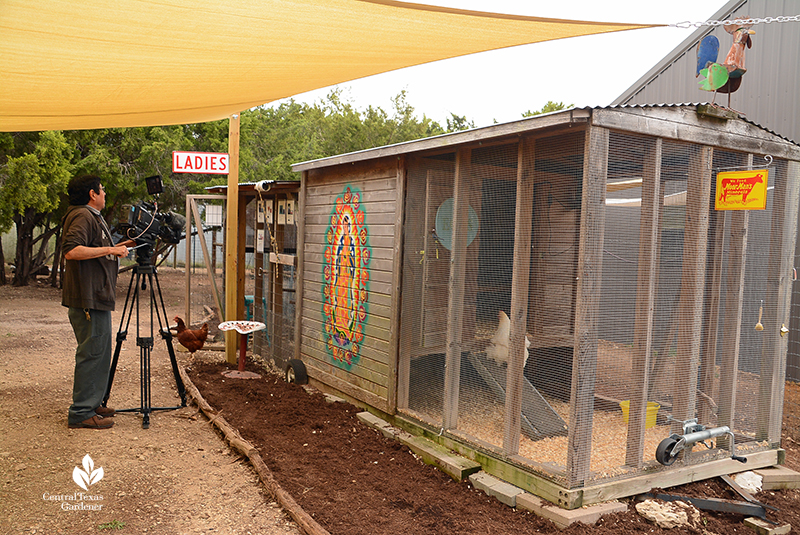 They're watched over by Our Lady of Guadalupe, rendered by graffiti stencil and mural artist Federico Archuleta, known as El Federico to his many fans.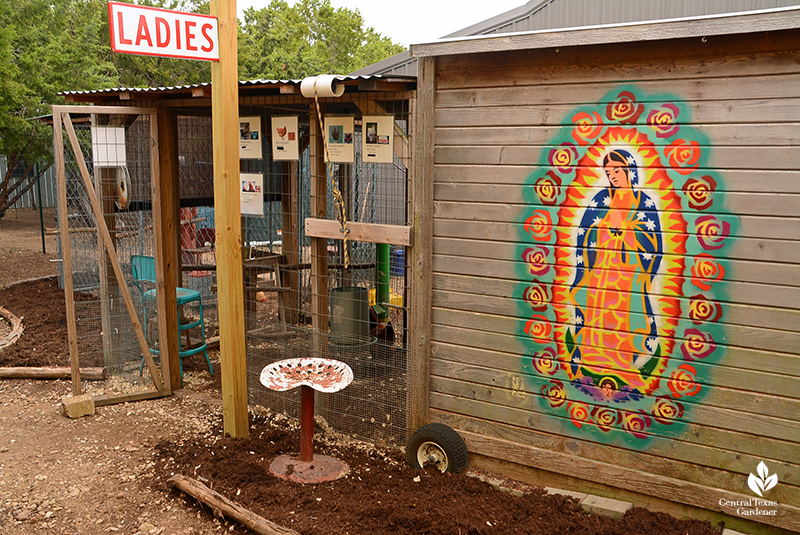 Then the chickens got company.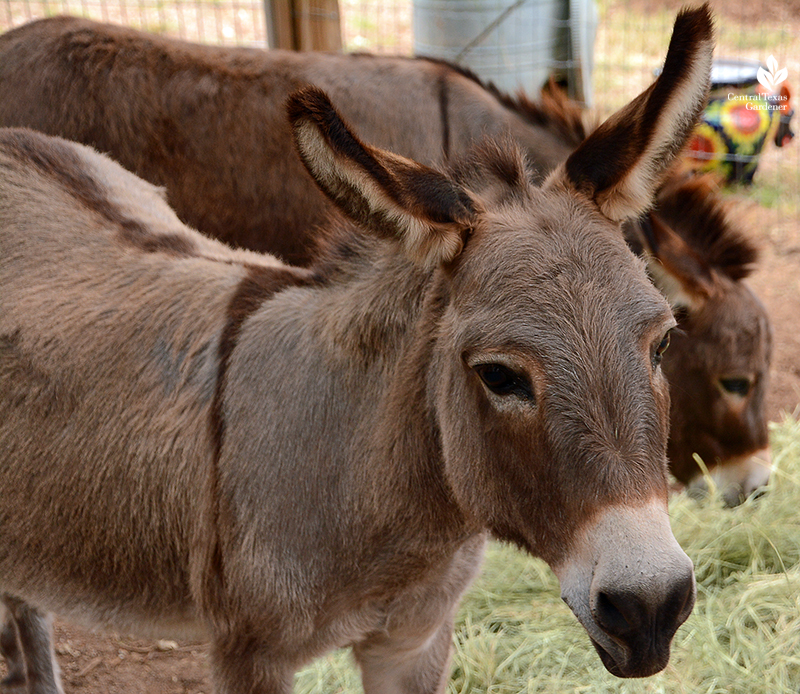 Kay always wanted donkeys, and honestly, who can resist those sweet faces?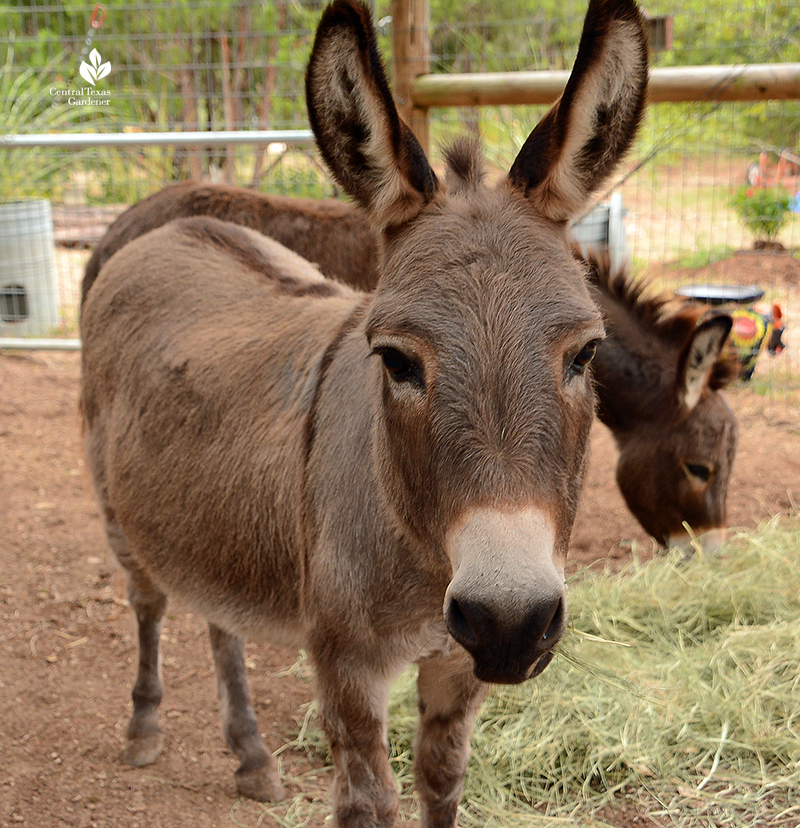 Kay and Julie charm up every spot with Hipbilly Kay's vintage finds.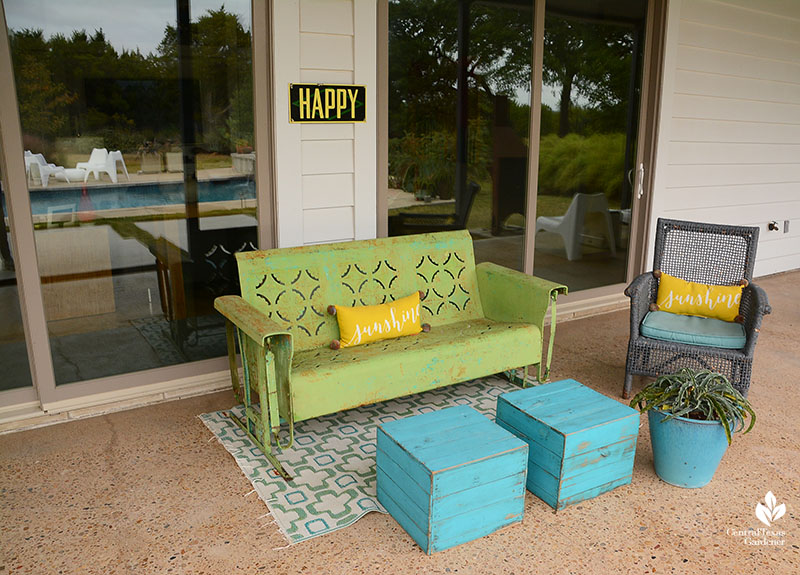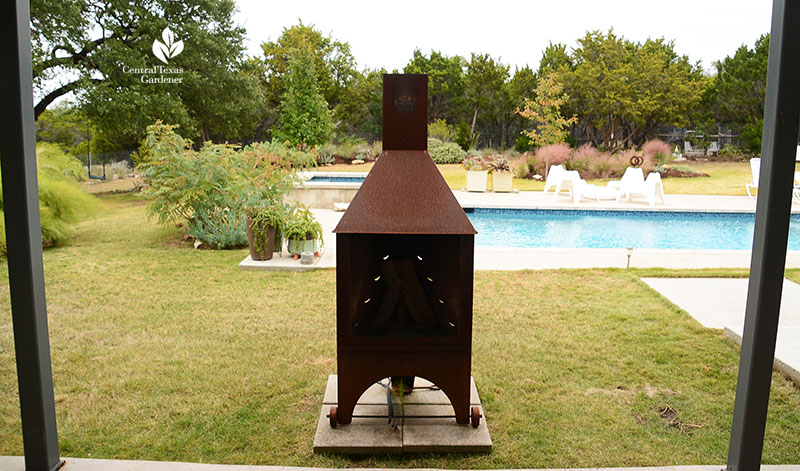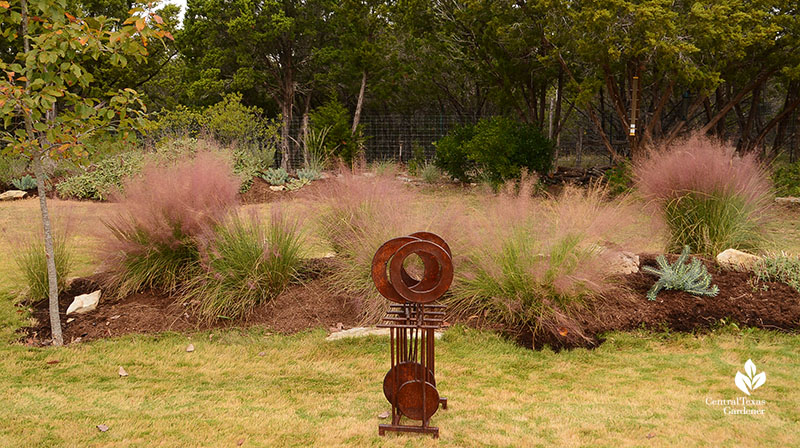 Sometimes it takes a few tries to pick a collectible's most advantageous spot.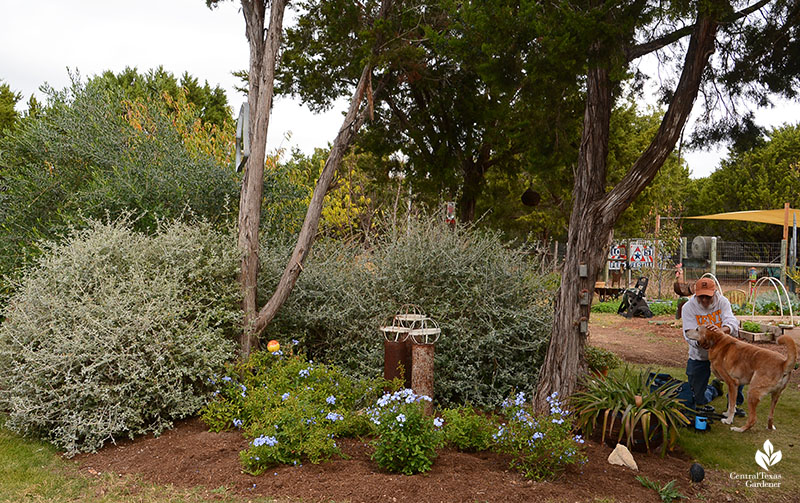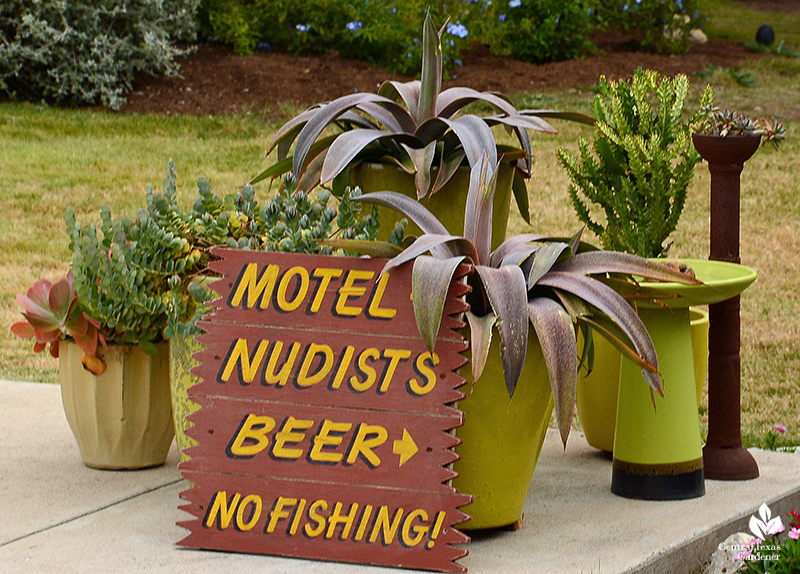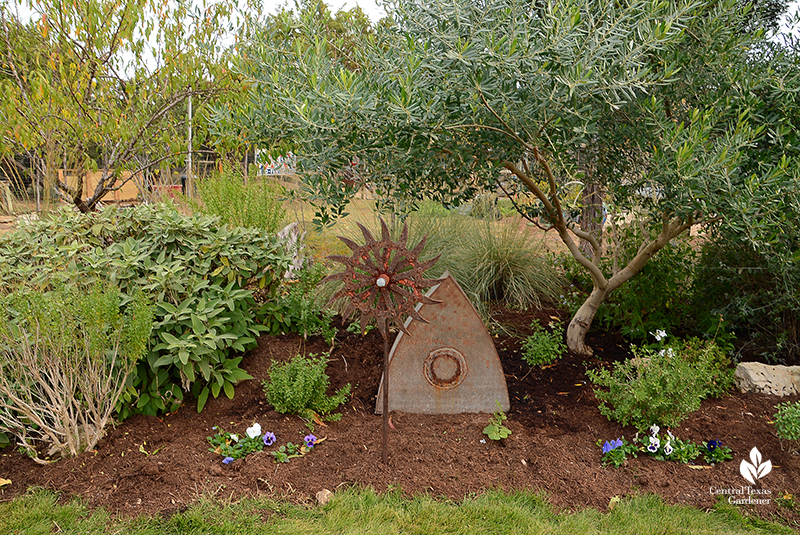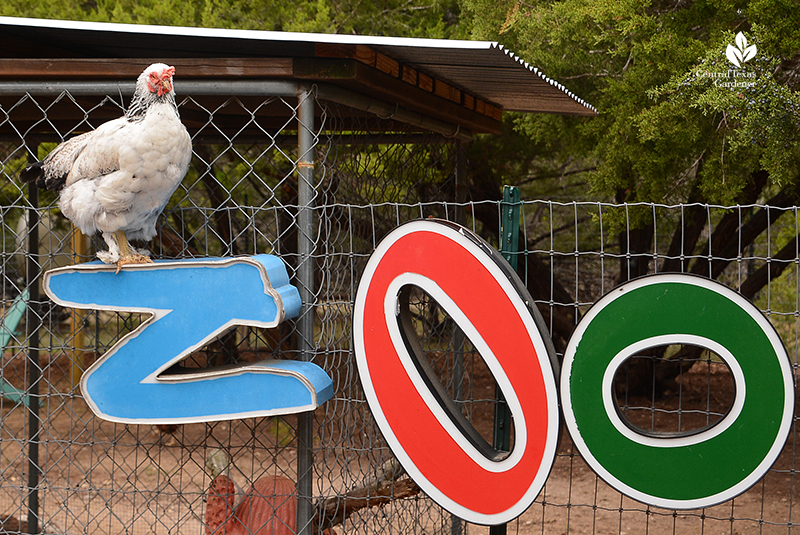 Many get put back to use, often as containers.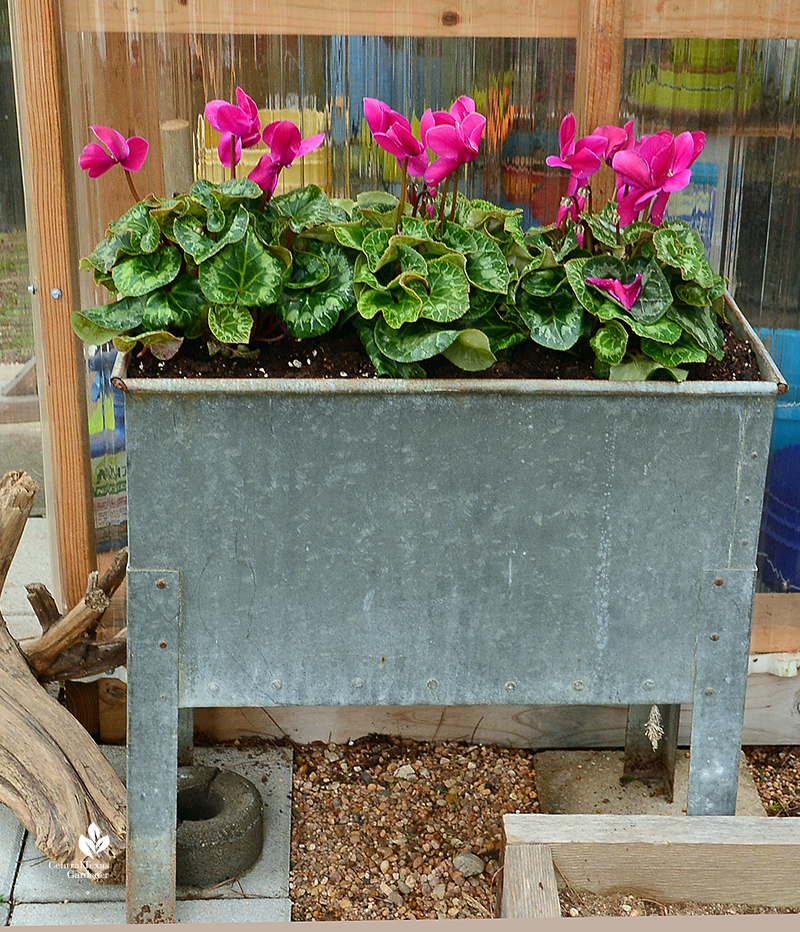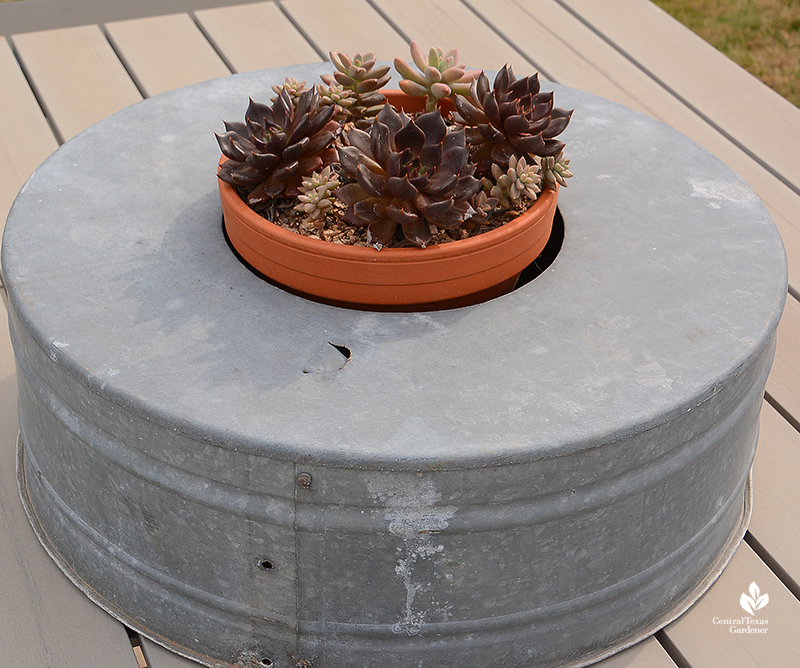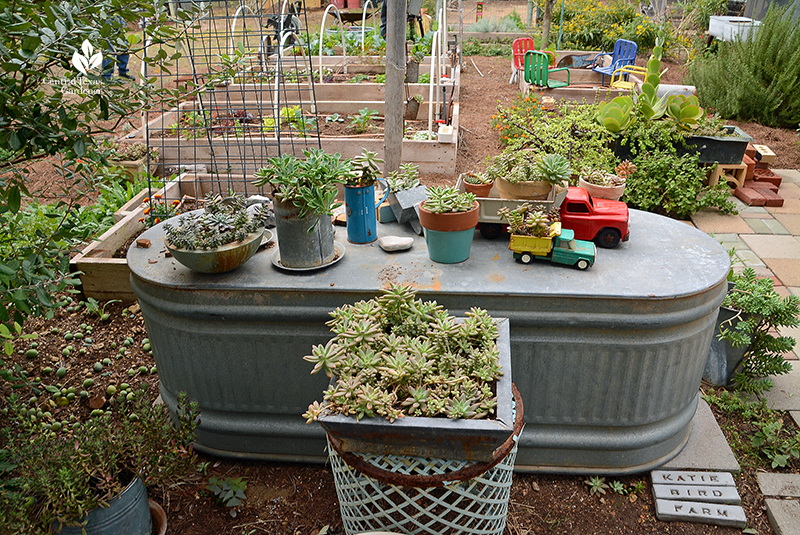 Kay's grandfather once kept minnows in a prized old cast iron crock.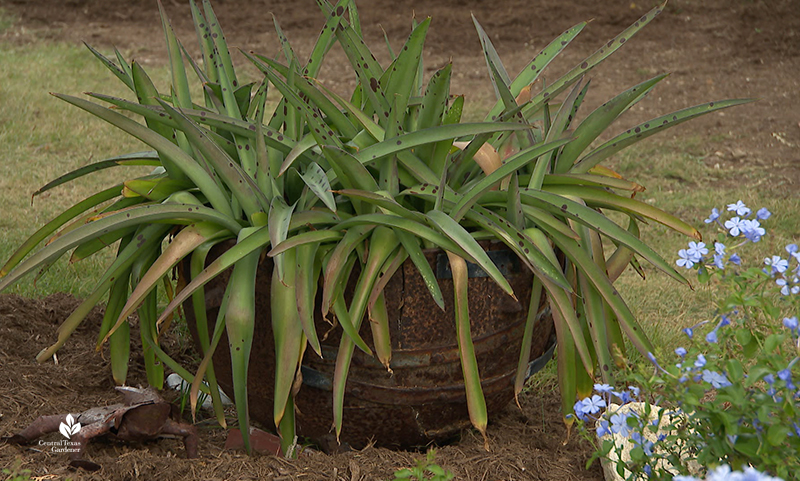 One of their favorite finds is an old windmill that inspired the barn's design.


This storage building and winter home to large container plants had to be substantial enough to support the windmill's weight and 10-foot girth.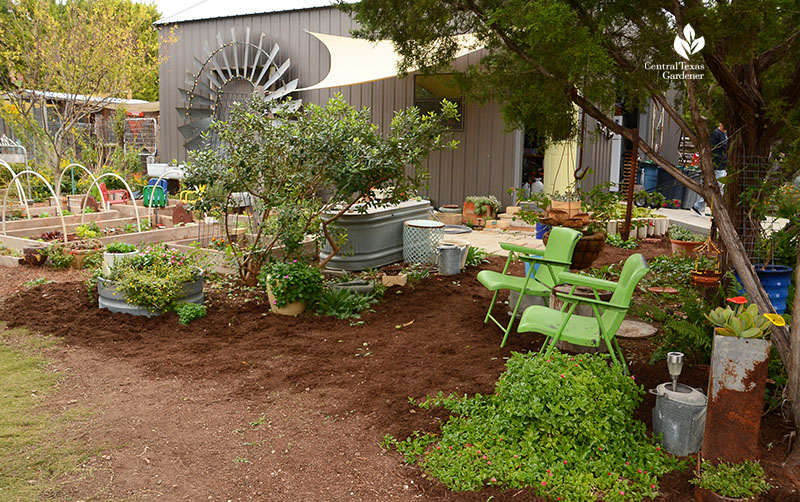 They lit it up to illuminate the whole garden at night.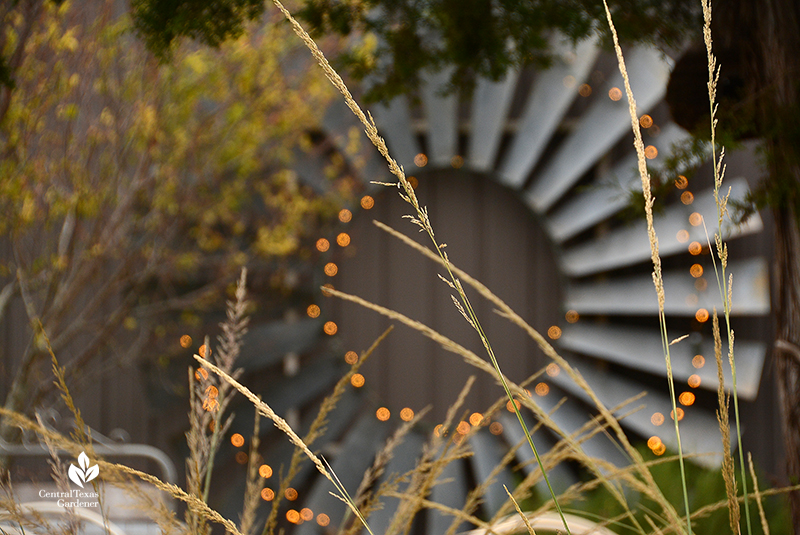 Then they added a greenhouse as a propagation station where they also overwinter cold tender plants.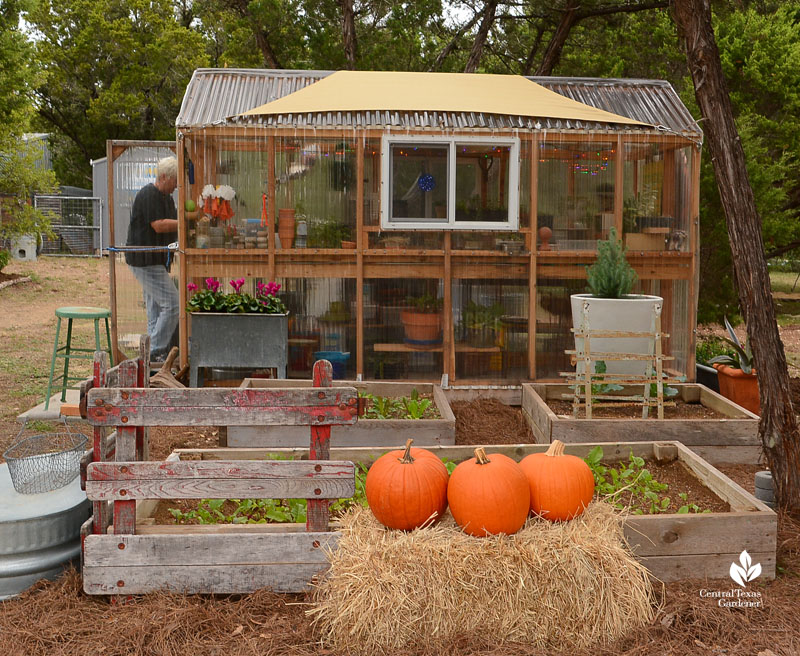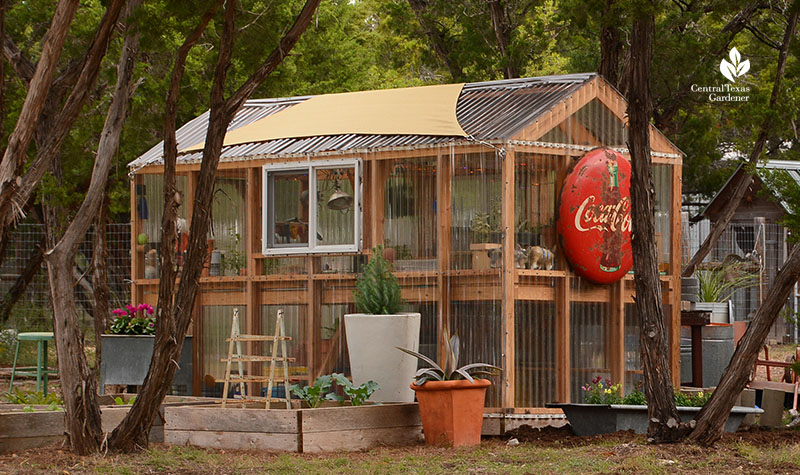 Since they pack it tight in winter, they volley ideas about going bigger. But then, you know, "nature abhors a vacuum," and so they realize quite well what would happen.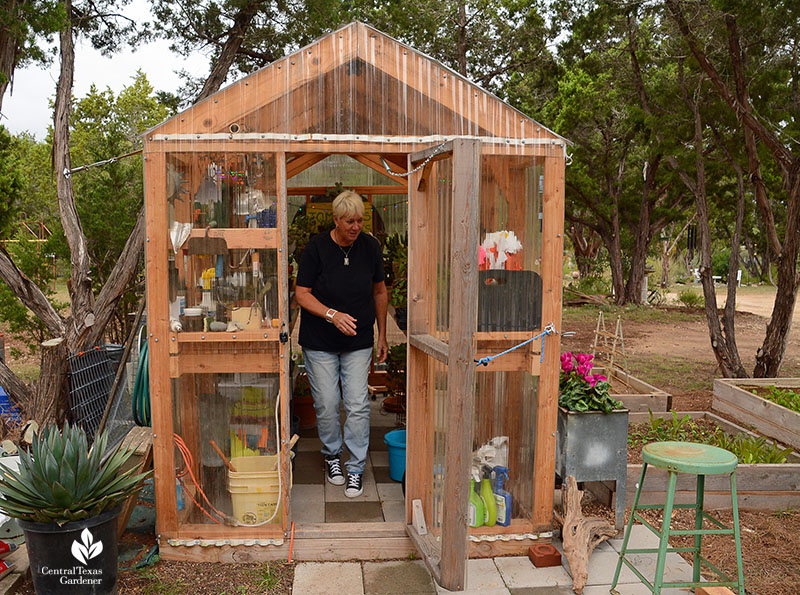 On the day CTG arrived, a true cold front with rain was coming through (as opposed to this weekend's potential 99°), so we worked fast. After the interview, Julie and Kay quickly moved large containers to the barn. You can see the cedar rounds where one pot stood!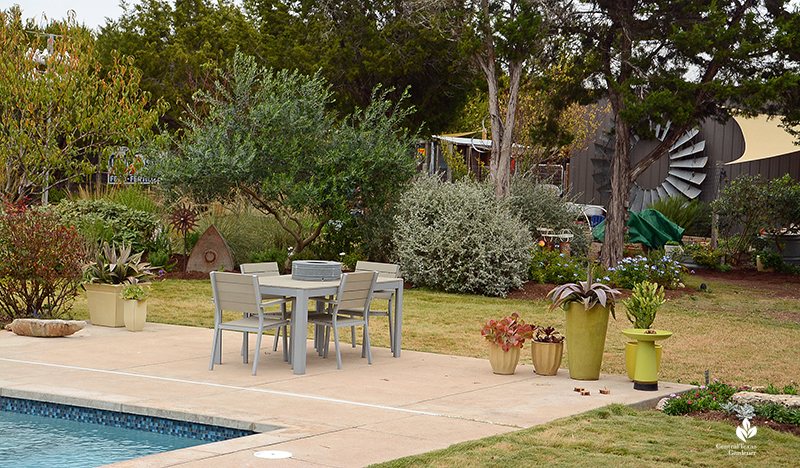 Small heaters in the greenhouse and barn warm things up nicely on super cold nights. Over the years, they've invested a lot of time and love into their container plants and don't want to lose them in a nip.
Now, what's behind the homestead's name, Katie Bird Farm?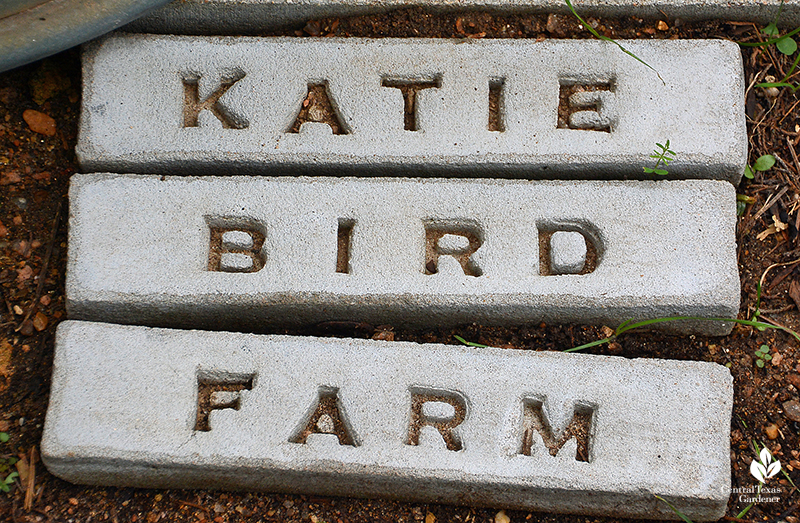 Kay explained, "My grandmother, Katie Burkhart was from Violet, Texas, a little town outside of Corpus. She was a rose gardener and a farmer, a farmer's wife, and I just loved my grandmother."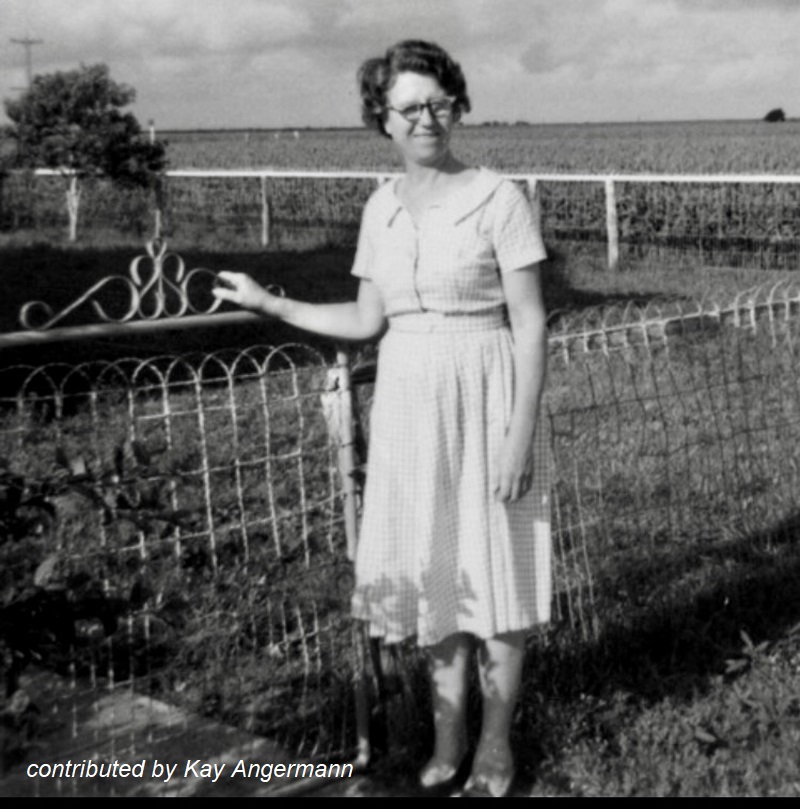 Katie's gate, once the farmhouse entry and later a feature in her rose garden, now resides at Katie Bird Farm as a most beloved memory.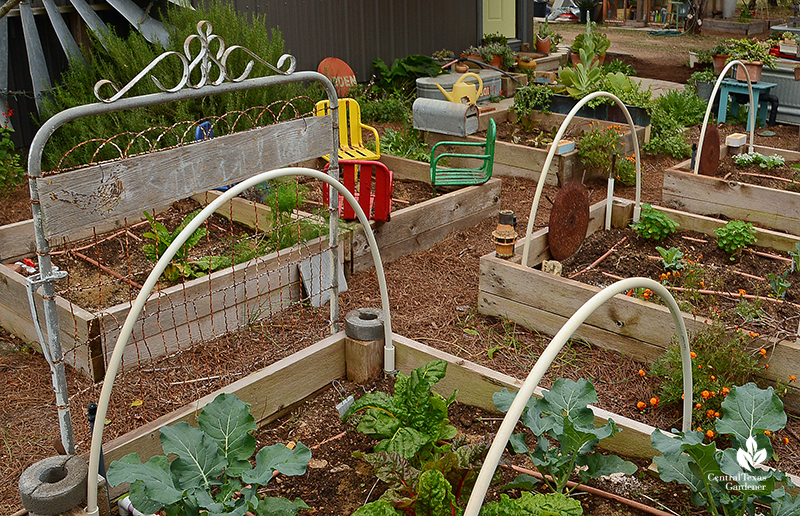 When Kay was clearing the property after work on her own, wielding chainsaws and such, a roadrunner followed her around. Even now, this fast little bird races to keep up with Kay, as if watching over her as Katie once did.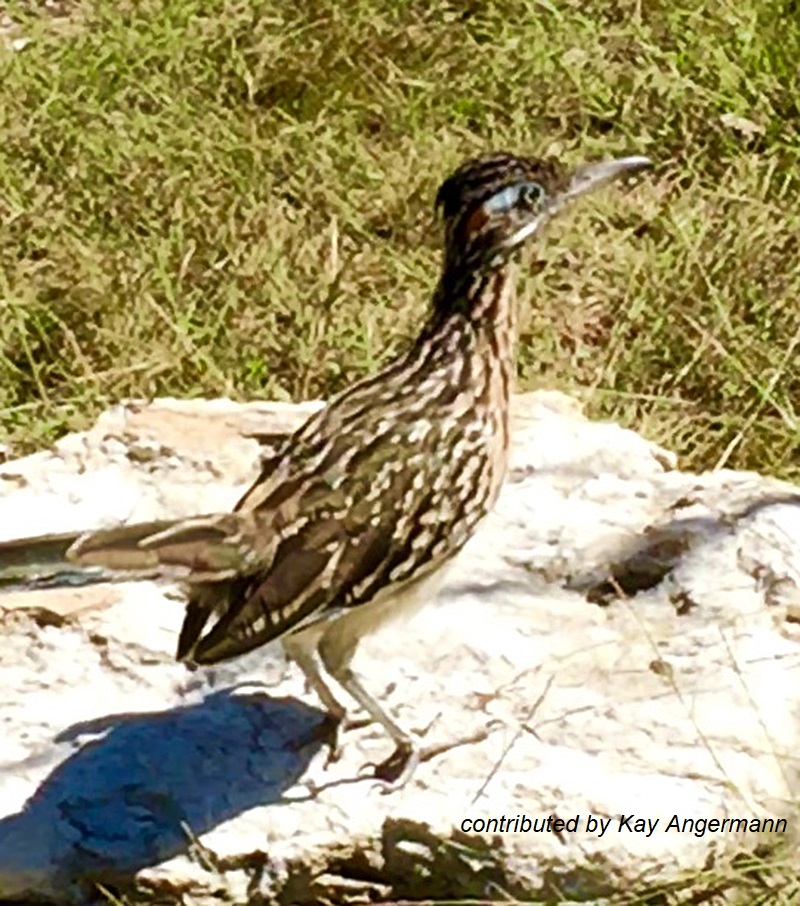 So, they named their roadrunner Katie Bird. Julie summed it up, "She is Katie Bird and we're Katie Bird Farm."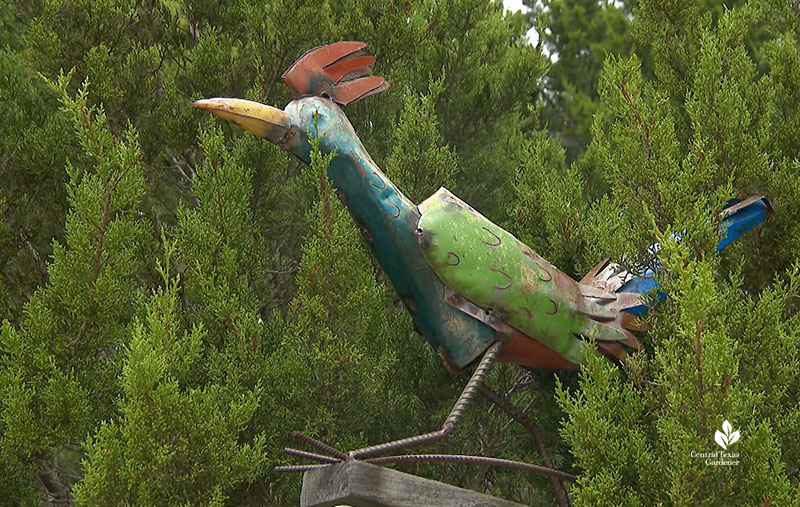 Watch now!
Thanks for stopping by! See you next week, Linda
Comments