October 27, 2021
Planting Fall Vegetables: Este Garden
Okay, let's get growing fall and winter vegetables! Summer's a struggle, but cooler weather makes it a breeze to plant lettuces, carrots, greens, radishes, cilantro, and cabbages that we can harvest for months.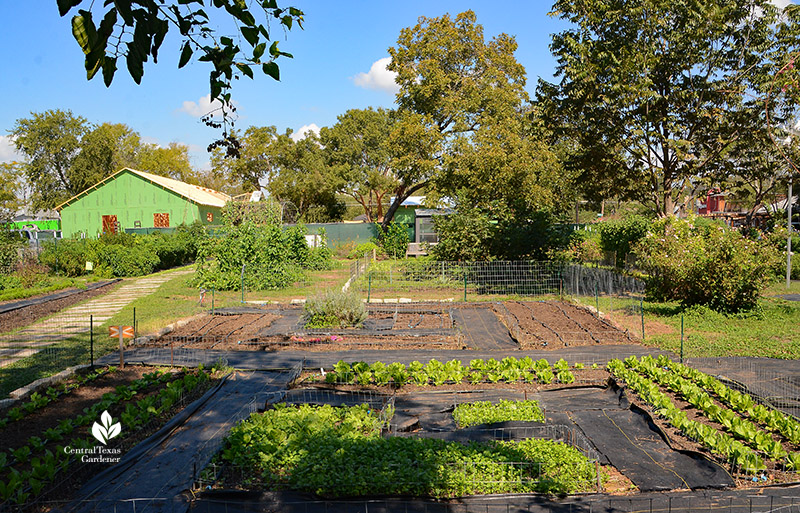 To help you dig in, CTG director Ed Fuentes, Robert Moorhead, and I met up at urban farm Este Garden for pro tips from female farmers Lea Scott and Anamaria Gutierrez, farm manager.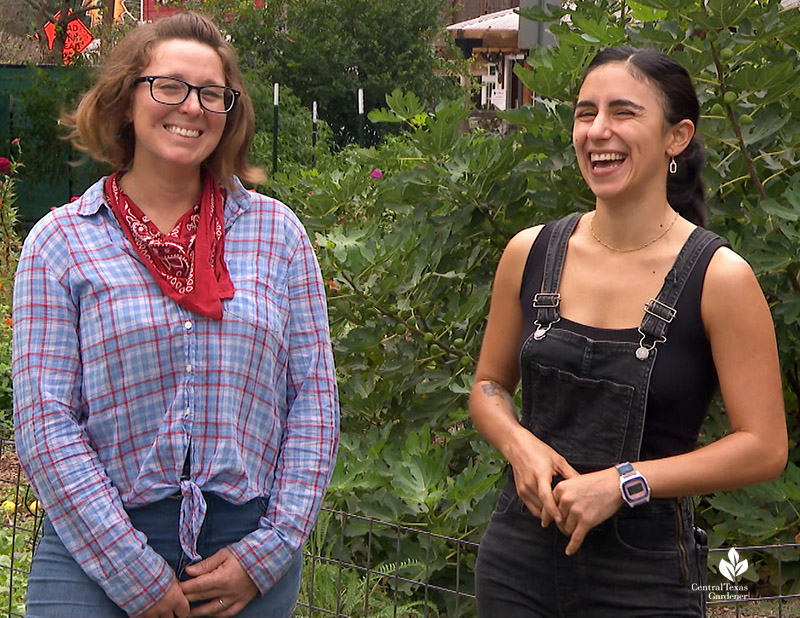 Last spring, we watched them harvest bundles of luscious carrots. This time, we learn how to sow them.


Just since May 2020, they've covered a lot of ground resurrecting the former Eastside Café's gardens, following the footsteps of its female farmers, especially Dorsey Barger. Currently harvesting for restaurant Suerte, they'll also supply chefs at new restaurant Este, planning a March 2022 debut.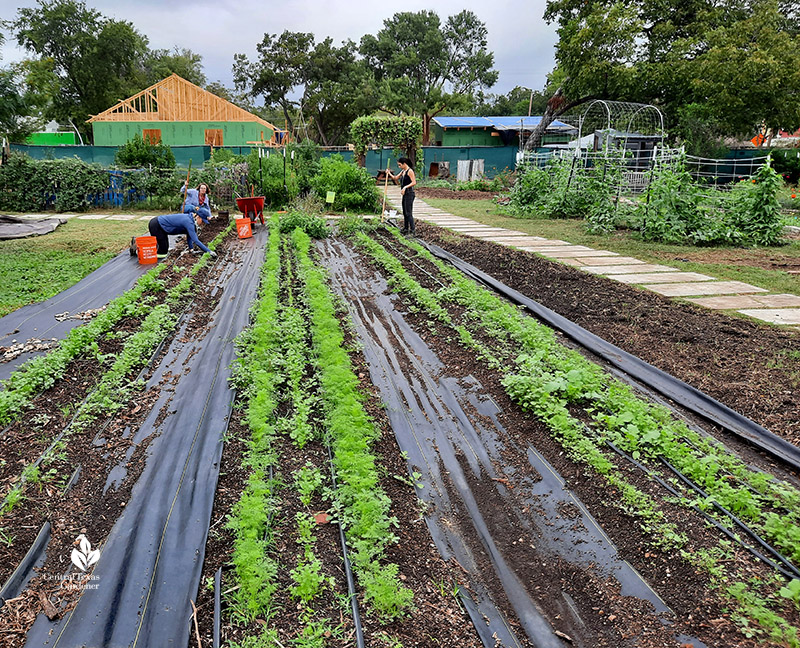 As summer intersects autumn, they're still harvesting pounds of peppers, tomatoes, okra, and basil. They're also seeding carrot and cilantro seedlings while picking their second round of summer's long beans.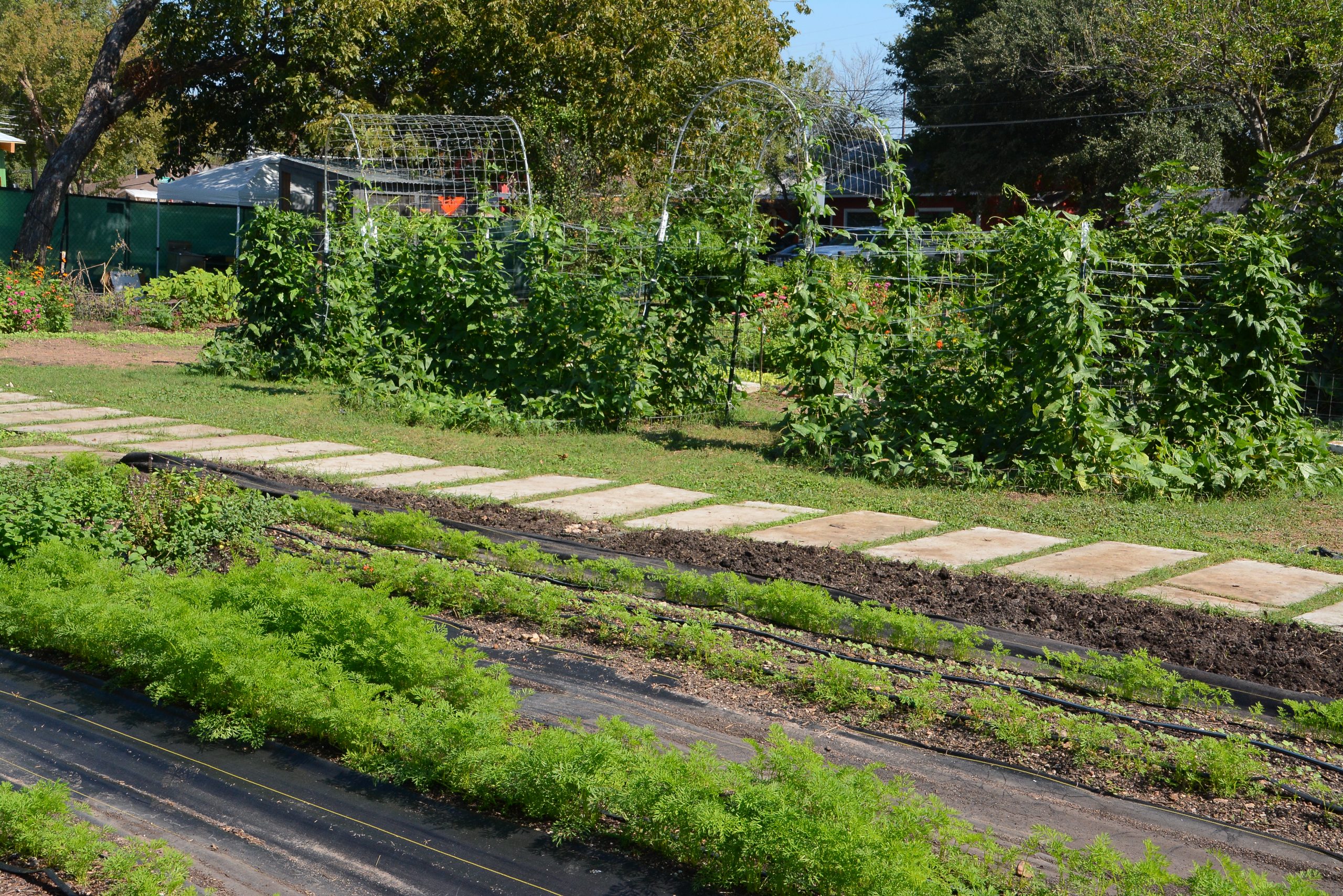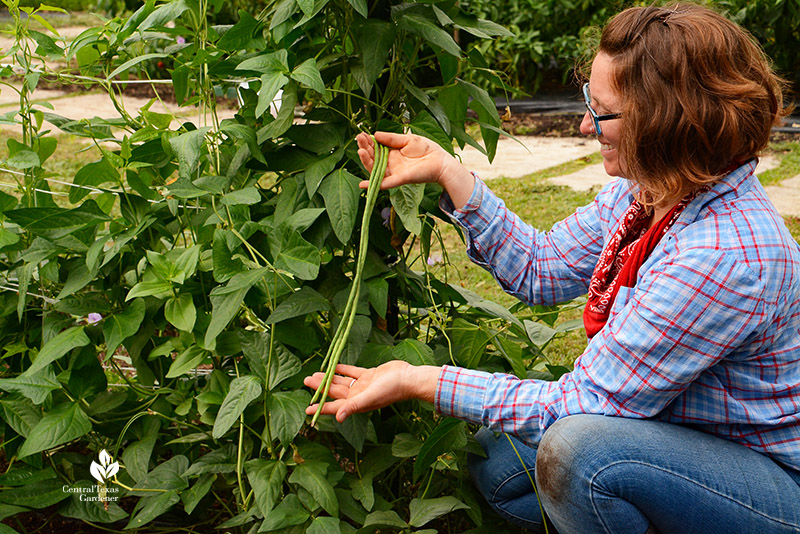 In July, they took cuttings from 'Juliet' tomatoes to start this abundant fall crop.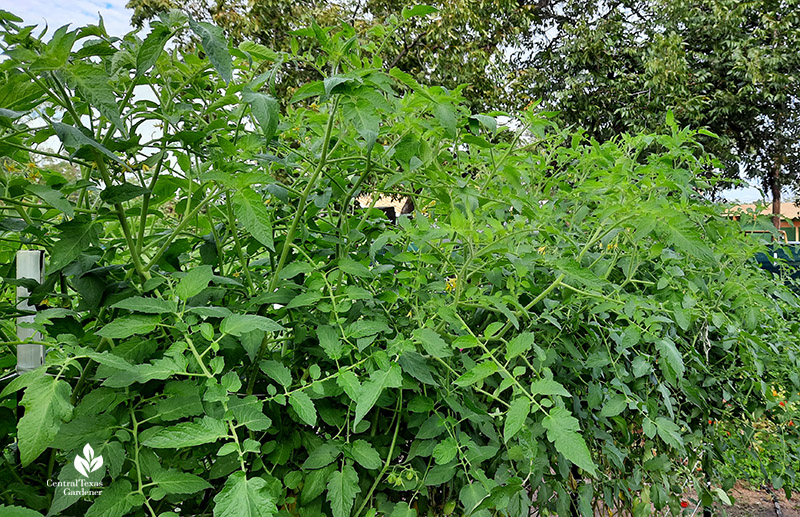 Hundreds of peppers promise harvests for weeks.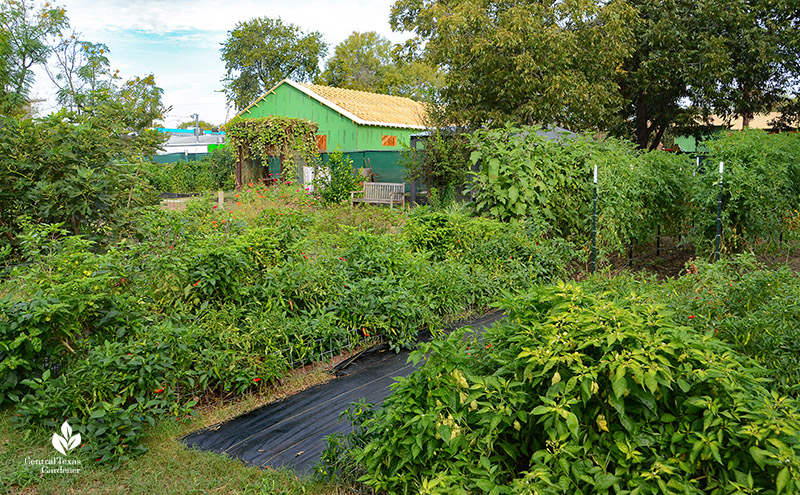 They grow many varieties, adding Habanado this summer, renowned for fruity flavor without habanero's heat.


So, what can we grow now? Carrots! They started their first succession in early September, sowing again and again since then. They chose Bolero Nantes, a super sweet, crispy variety that stores well. Their pro tip: use overhead watering for fast, dependable germination.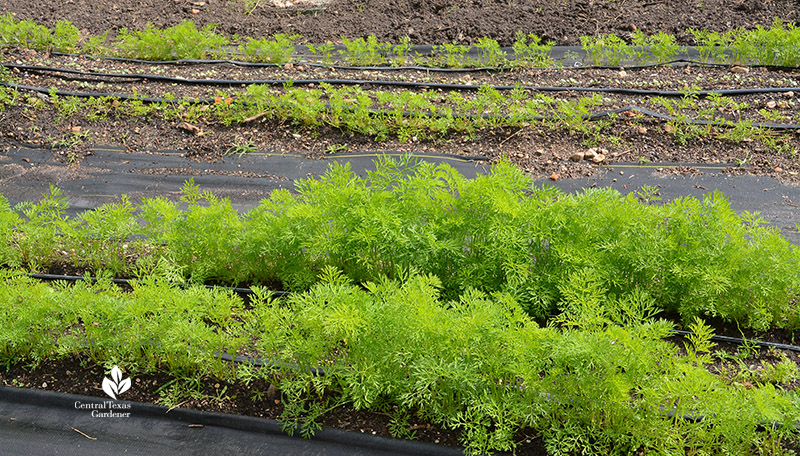 Now, they're interplanting cilantro seeds, another one we can sow successively for longer harvests.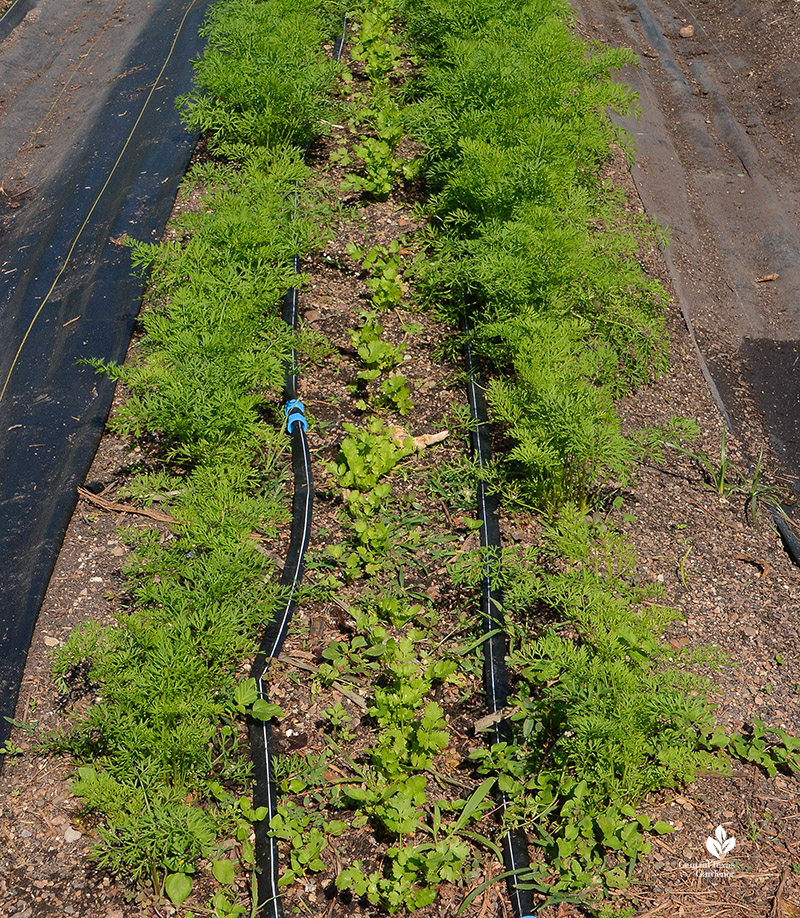 In a small strip along another path, they seeded carrots behind kale.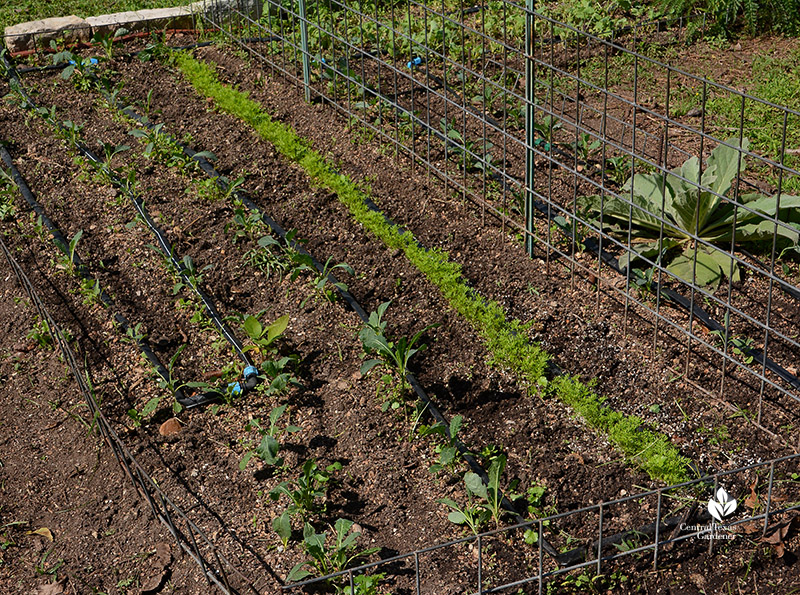 Lettuces are super easy to grow from seed in Central Texas! Black Seeded Simpson's a reliable,
cut-and-come again variety that's very cold and heat tolerant. I've grown it for years. In another bed, they've planted three varieties: Winter Density, Parris Island, and Marvel of Four Seasons.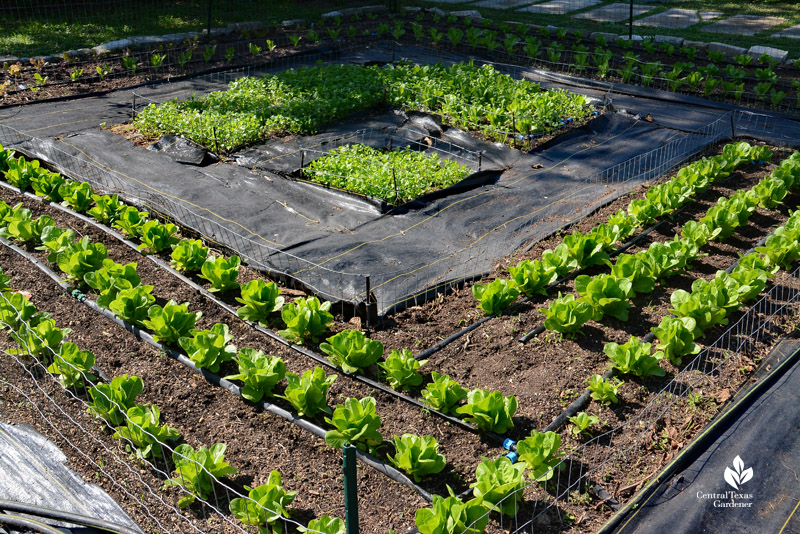 On the right, plump little Winter Density's a delicious cross between butterhead and romaine. On the left, eventually taller Parris Island is a robust romaine that I always include for its heat tolerance. And, as Anamaria tells us, it makes great lettuce wraps!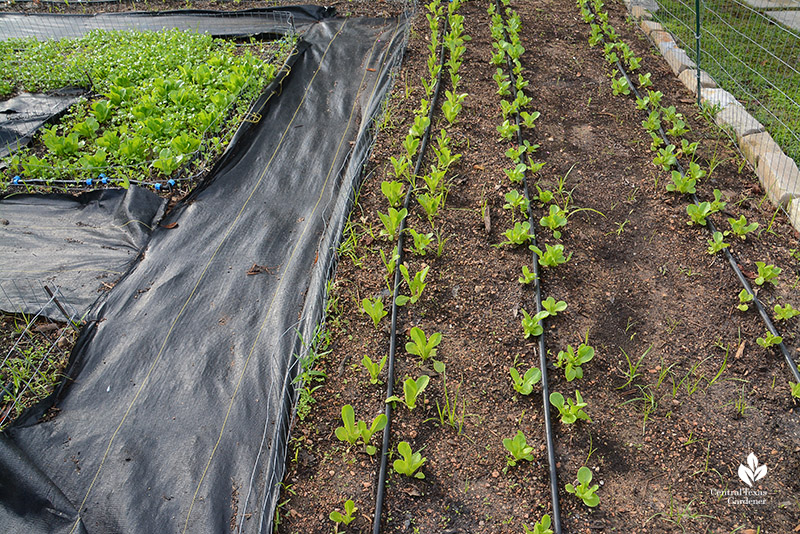 Red-tipped Marvel of Four Seasons, a French heirloom butterhead, can self-sow after the spring to produce a fall crop.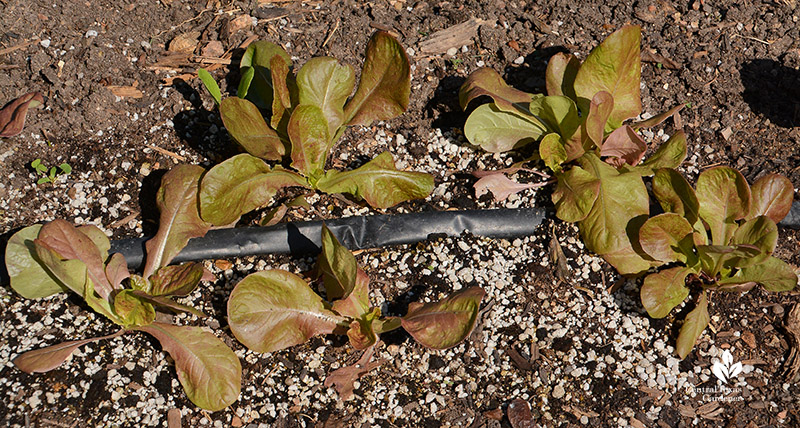 Right now's a good time to grab cabbage transplants at local nurseries. Anamaria's advice: sprinkle blood and bone meal into the planting hole since cabbages are heavy nitrogen feeders.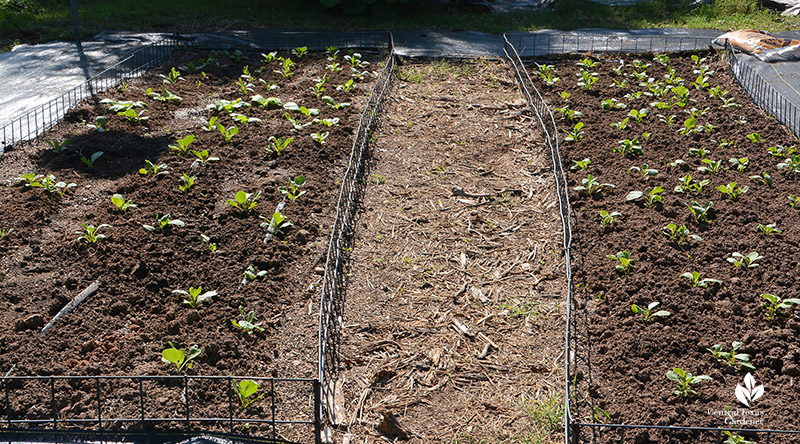 In a streetside bed, a pecan tree gives new starts a break from afternoon sun. Here, they seeded various Napa cabbages (a sweeter Chinese variety), mustard greens, and mizuna against a hedge of vigorous peppers.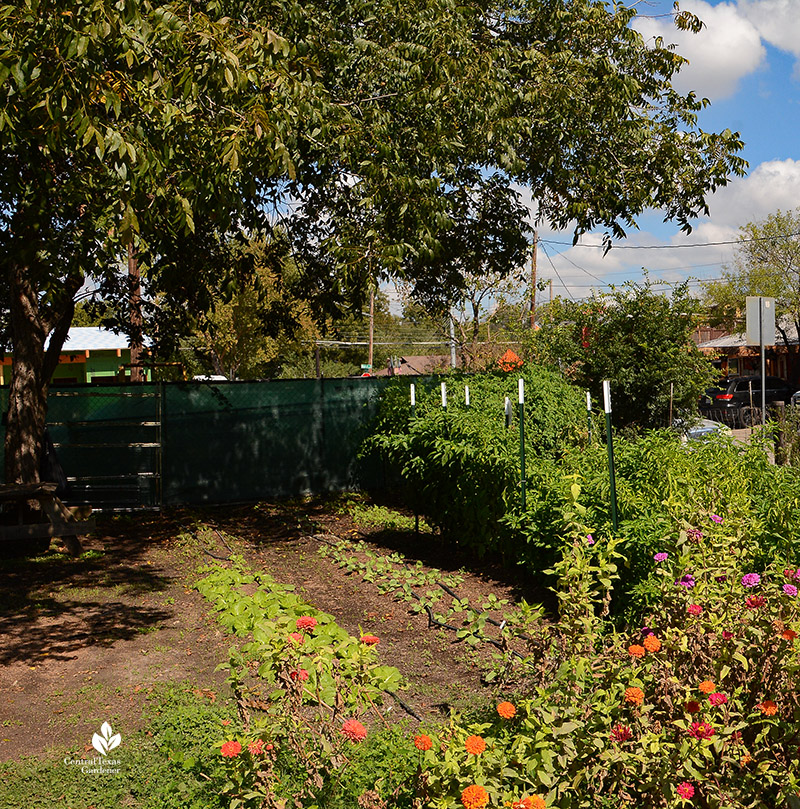 We can also seed radishes. They're growing Watermelon radishes, a quick harvest in 50 days, a favorite starter seed for kids. Lea also shows us how to sow yummy Daikon radishes and springtime bee-loved crimson clover as cover crops to compete with weeds, prevent erosion, and to nourish the soil for next year's plants.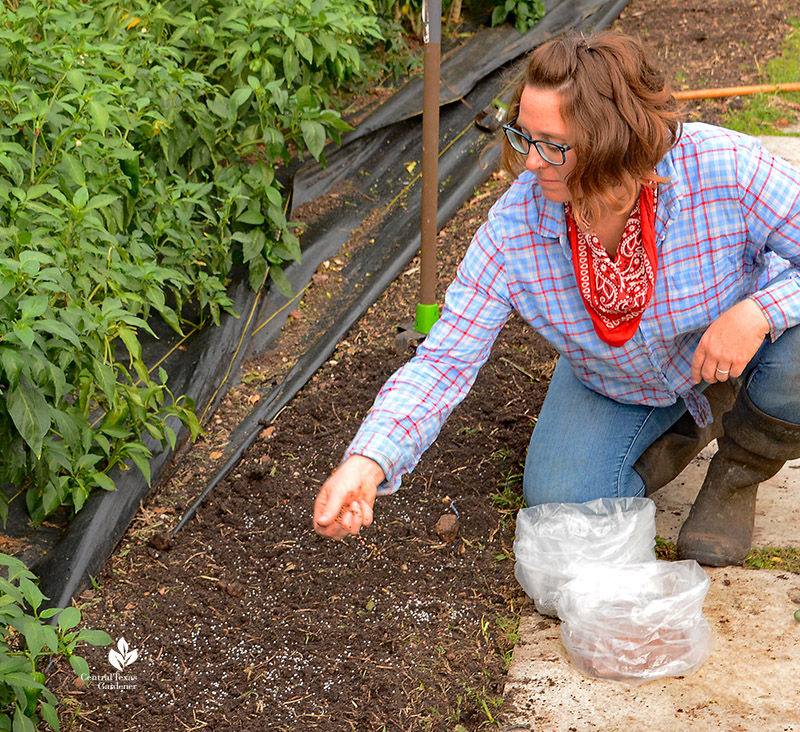 Just a few days later, Lea's seeds were already up and going! How's that for immediate gratification?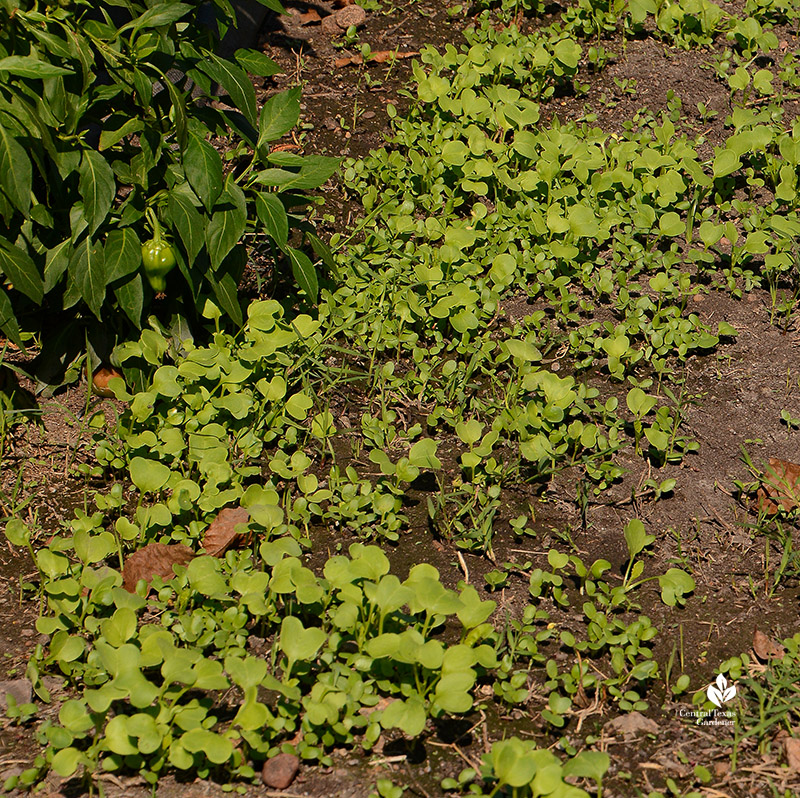 Weeds are a perennial job for us all. Certainly, you don't want to poison your food crops. Keep on top of it by simply digging your hands into the soil when you need a calming break. Este Garden volunteer Sarah Nielsen, a Texas transplant from Minnesota, picks up a lot of knowledge—along with enduring friendship—working alongside Anamaria and Lea.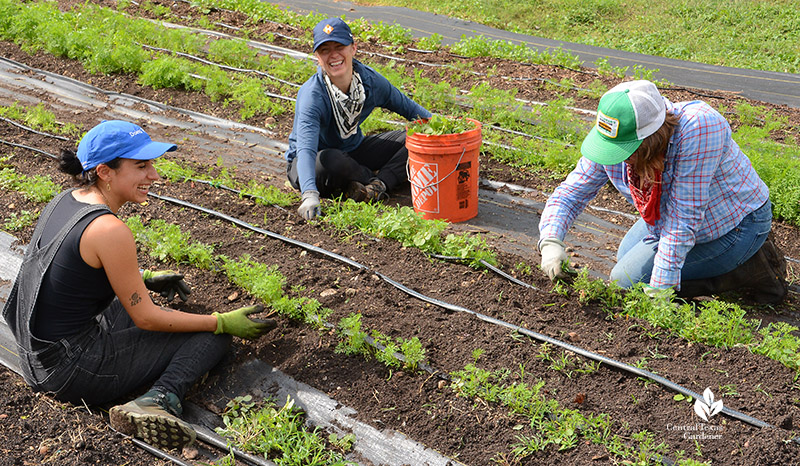 Between rows, a scuffle or stirrup hoe runs underneath the soil to cut weeds at their roots. For weeding of any kind, moist soil makes the task easier. (Robert Moorhead jumped in to make sure we didn't scuffle a few audio cables!)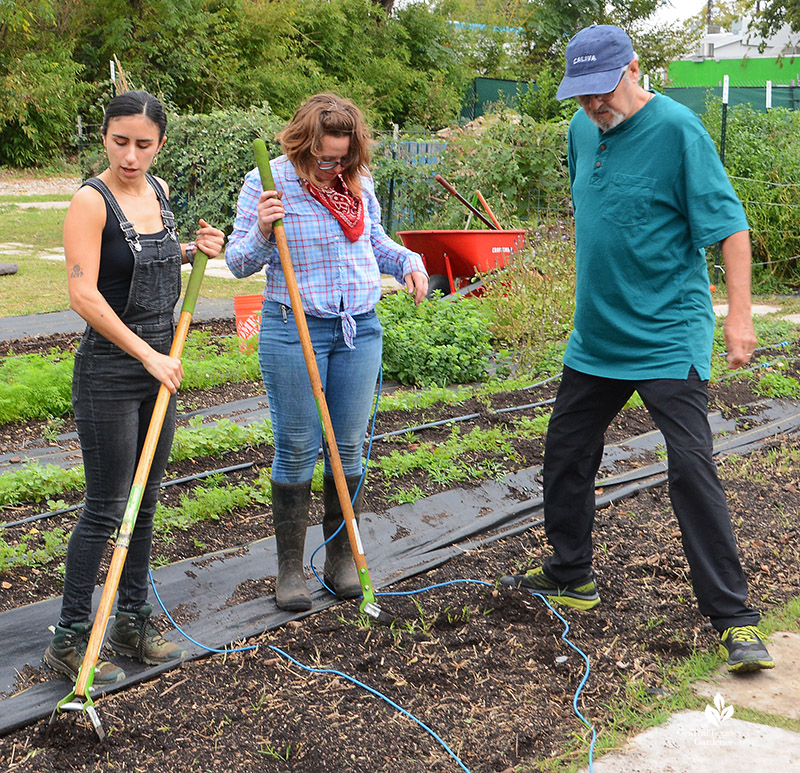 For more established weeds (looking at you, Bermuda grass), they rely on a hand tiller, rotating its core to turn and loosen up roots. And hey, great core strengthening for us!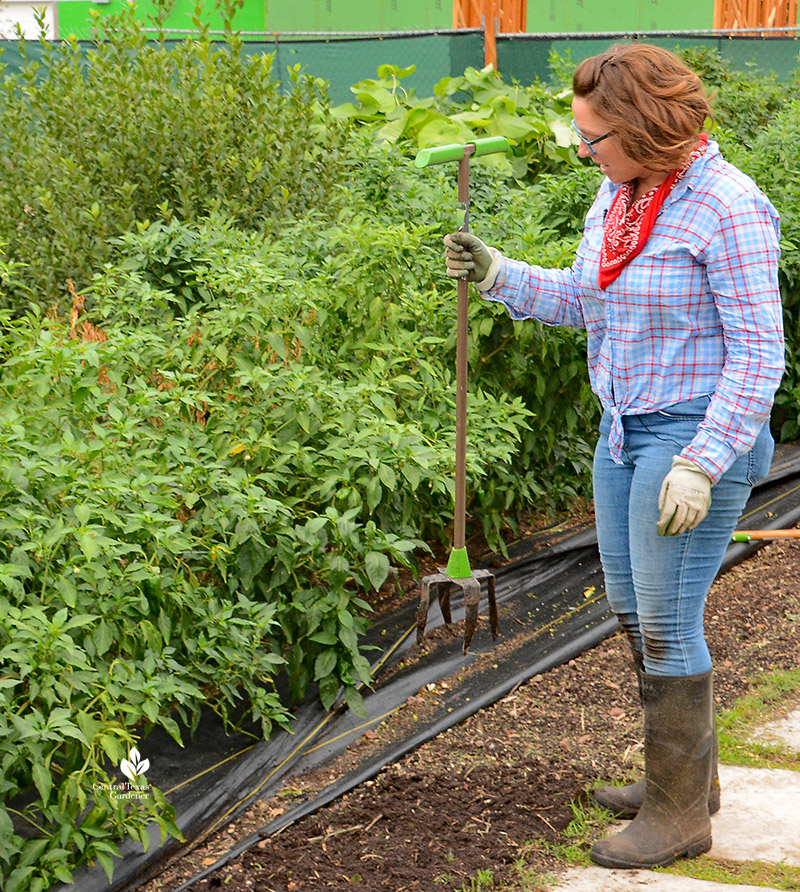 Follow Este Garden to see what's growing on and to volunteer.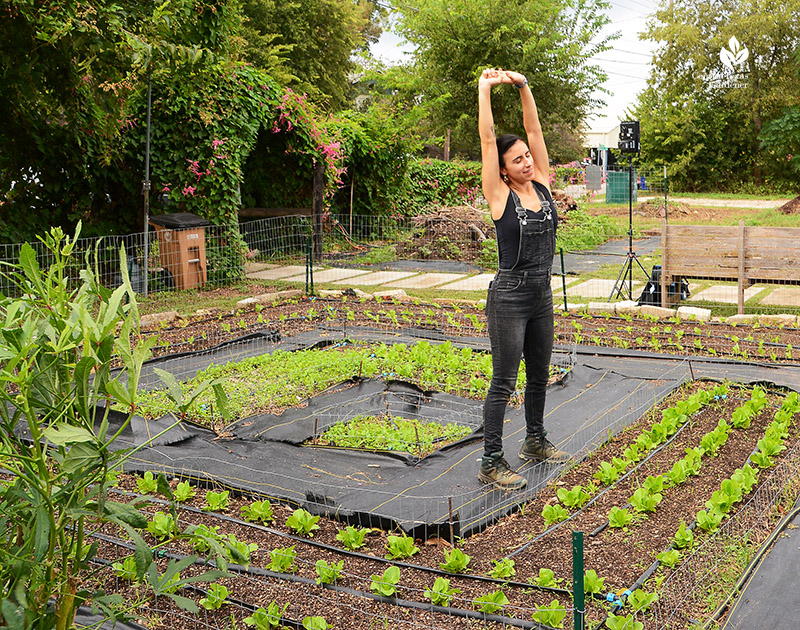 Watch the whole story now!
Thanks for stopping by, Linda
Comments