February 14, 2023
Great Tool for Rocky Clay Soil + Trees After Ice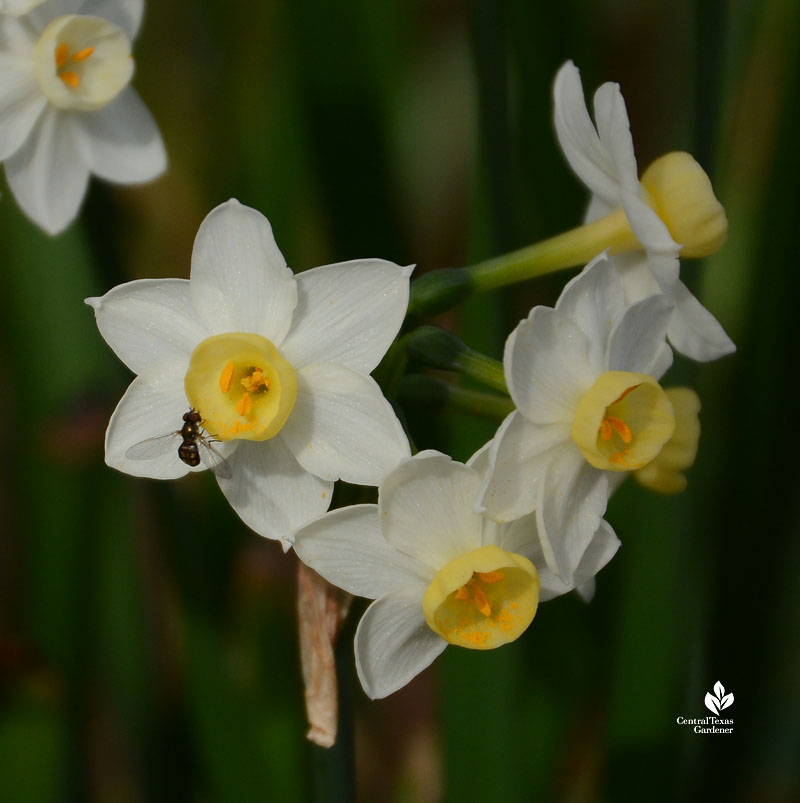 Things are looking mighty lively in the garden just two weeks after the ice capades. As buds abound, Narcissus tazetta 'Grand Primo' unfurled tiny, fragrant flowers for tiny pollinators, like this hover fly that stopped by on a Sunday stroll.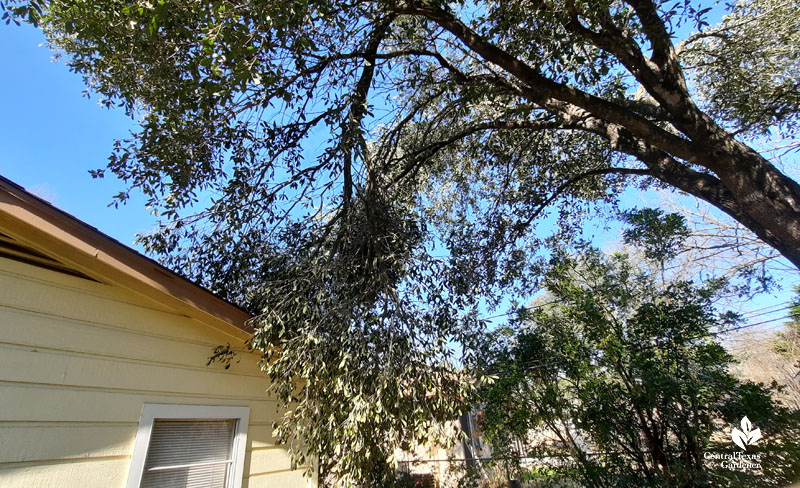 Many of us are still cleaning up toppled trees. If you're in Austin, here are guidelines for curb collection.
If your live oak or red oak trees were damaged, those wounds have healed already. Since this is prime time for oak wilt transmission, tools MUST be disinfected between new cuts that you or an arborist make on the tree and the wounds painted immediately (a clear spray paint works). Generally, we do not prune susceptible oaks between February 1 and July 1 unless they present a safety hazard, which may apply here. Get more advice from the Texas Oak Wilt Partnership about ice-damaged trees. AND, find a certified arborist for your area on the International Society of Arboriculture's site.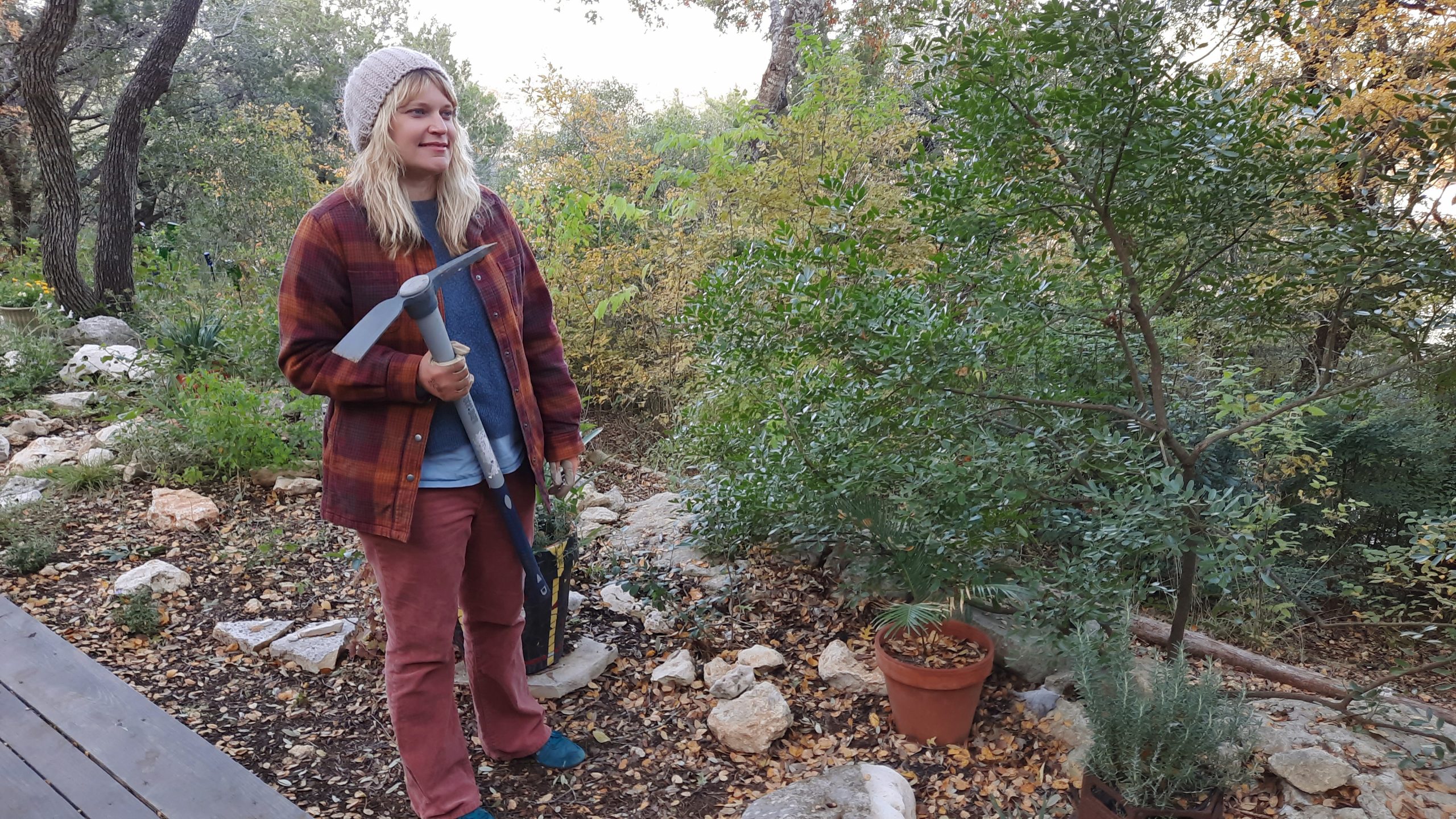 This cool weather is an excellent time to plant perennials, shrubs, and even trees. But when you're on clay soil—or worse, rocky clay soil—sustainable garden designer Leah Churner always grabs her pick (also called pick mattock) to get the job done.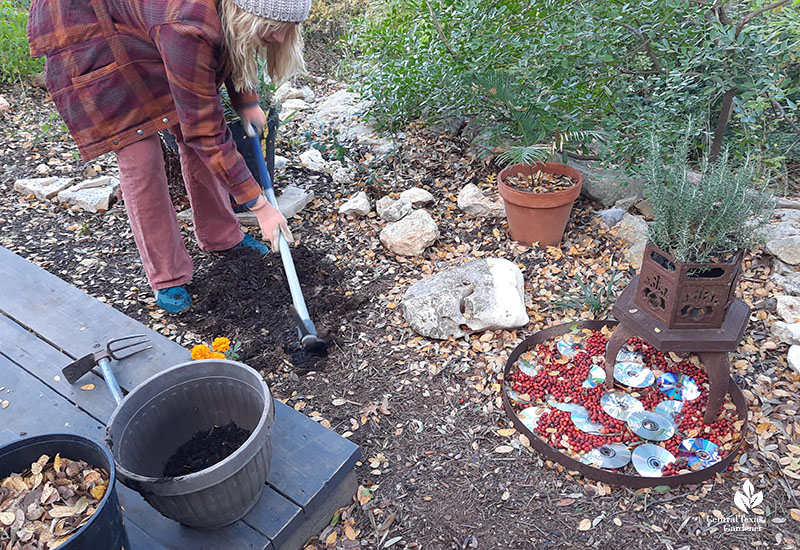 She demonstrates how it came in especially handy when designing Lori Najvar and Glen Chappell's hillside garden to break up dense clay soil and pry up rocks. There are even shorter, handheld styles. (Lori & Glen's garden story coming your way February 23.)
Looking online, there are many options for picks, mattocks, or pick mattocks. This Old House explains the differences: "A mattock has a broad blade on one end of the head and a pick or axe on the other, which makes it good for digging, prying, and chopping. A pickaxe has a pick on one side and a chisel on the other, making it good for prying."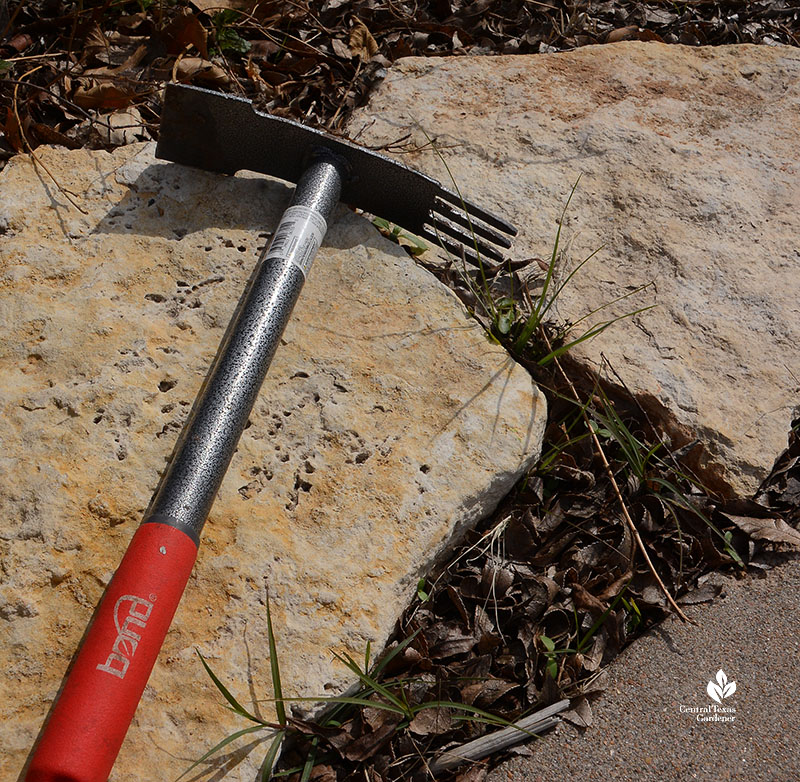 After watching Leah's demonstration on our December taping, director Ed Fuentes gave me a double hoe/hand hoe cultivator for Christmas, a tool I'd always planned to get but never did. Wowsa! It's great! Do note: for pick/pick mattock/hand hoe cultivator, do pick something that's really sturdy. Over the years, I've totally bent a few digging forks. Ultimately, they became garden art.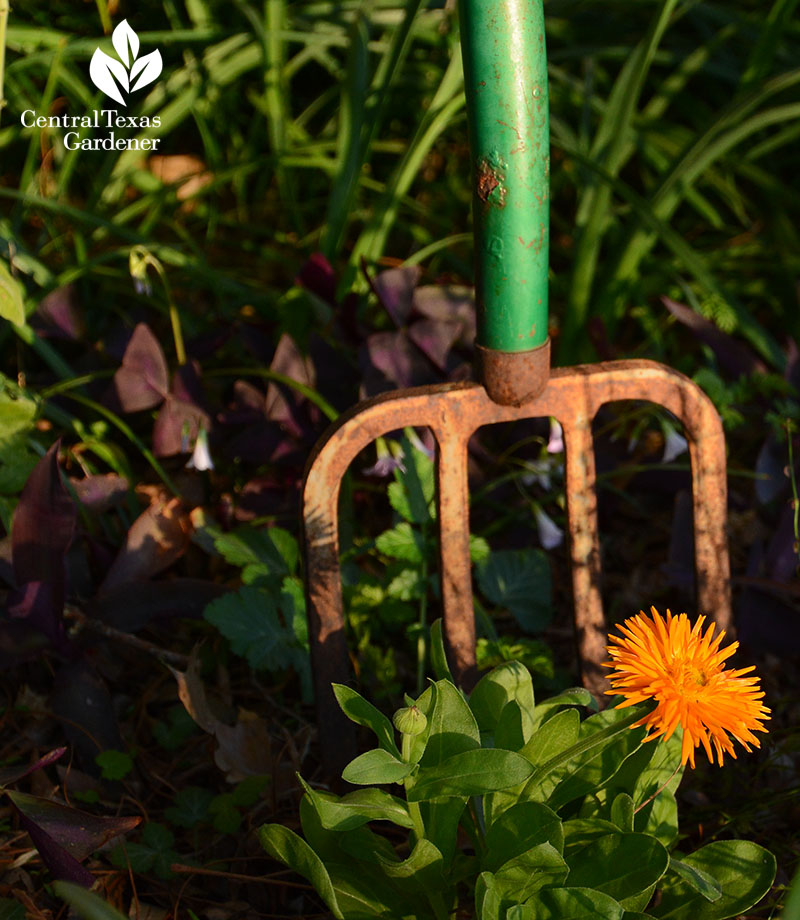 Watch Leah dig in right now!
Thanks for stopping by! Linda
Comments