November 21, 2013
Little views + fairy gardens and terrariums
Sometimes we luck into perfect little frames, like 'Black Pearl' pepper with fall asters. A hard freeze will really blacken that pearl, but I'll plant more next spring. They liven up asters' stolid green foliage until explosion time.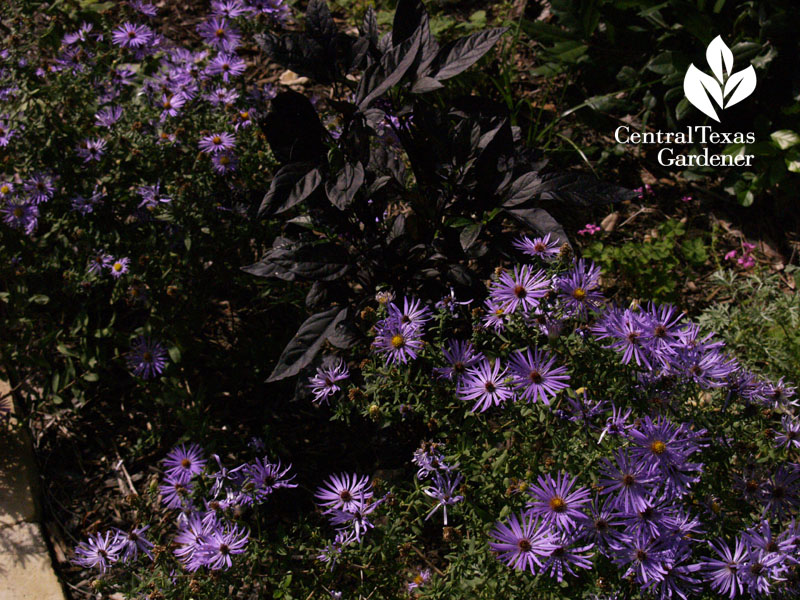 The great thing about perennial gardens is that we get new frames all year. In my den bed, Salvia microphylla 'La Trinidad Pink' blooms alongside 'Butterpat' mums. In spring, spuria iris will join it, instead. They're already up in the background.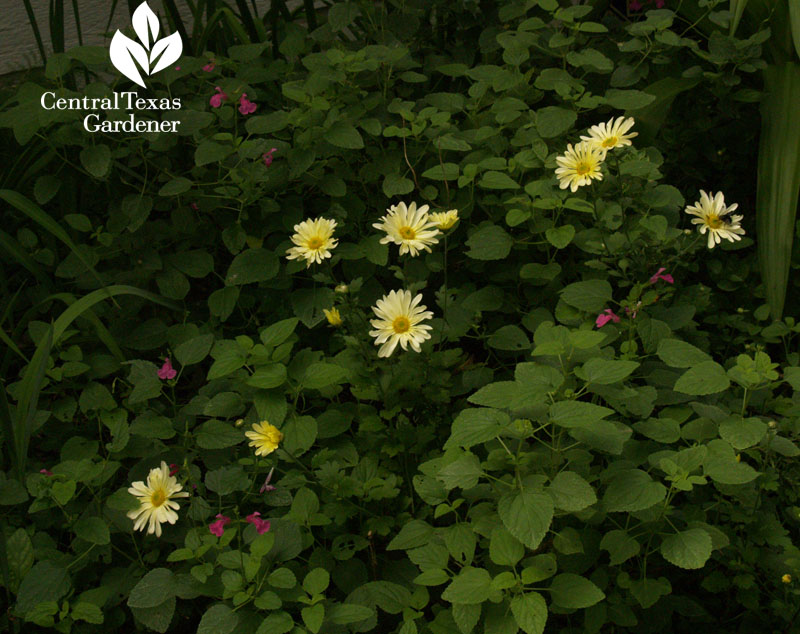 A riot's going on with 'Country Girl' mums in that strip. Larkspurs, poppies and spring bulbs are emerging to change April's view, when cut-back mum rosettes hunker as a leafy bedspread.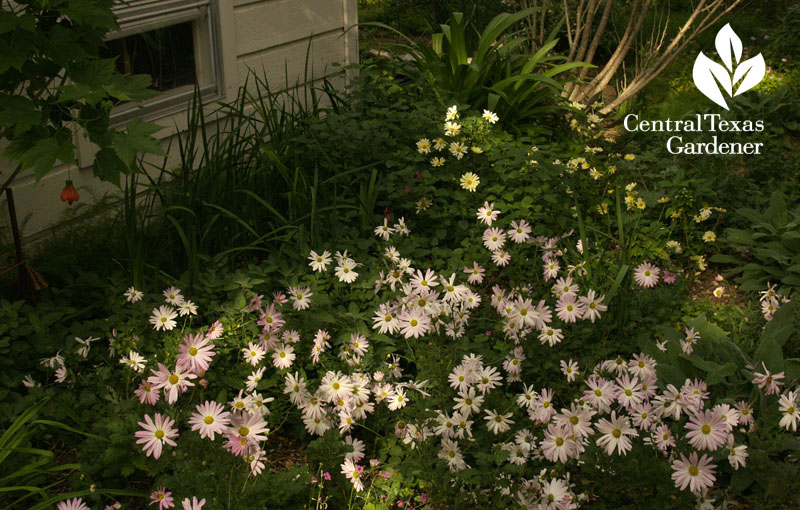 Beneficial mushrooms erupt into little frames when rain douses our cool weather.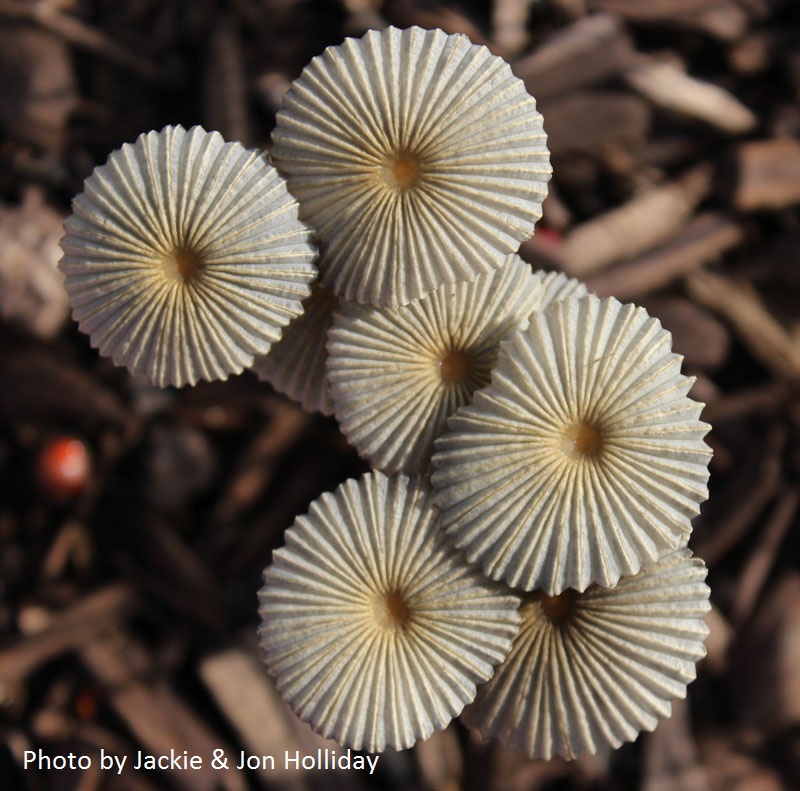 Jackie and Jon Holliday know their value to the soil. But their puppy Sophie likes to scrabble in the mulch where they're growing.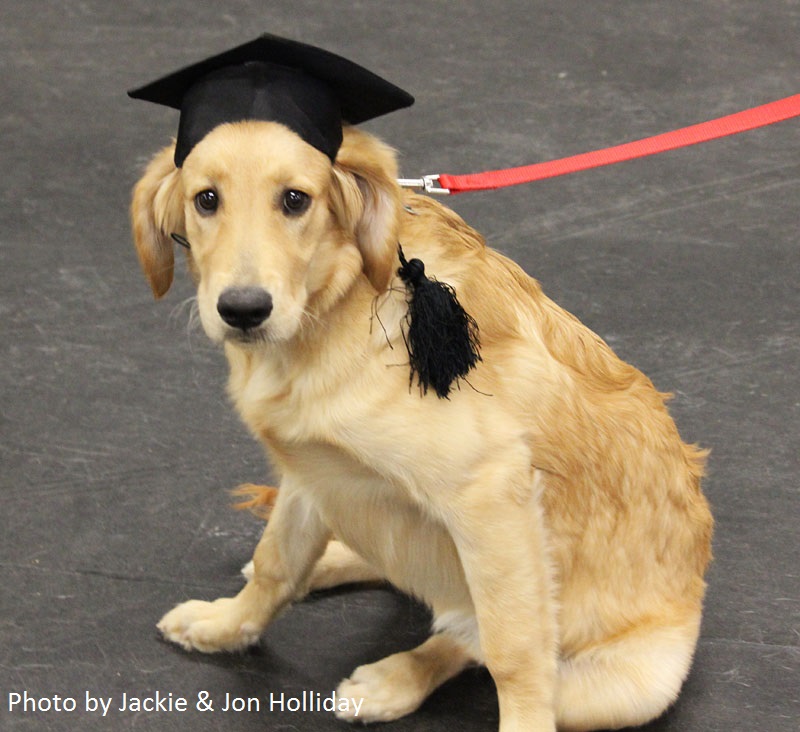 Until Sophie's mastered all her new lessons, Daphne answers their question: are mushrooms toxic to dogs?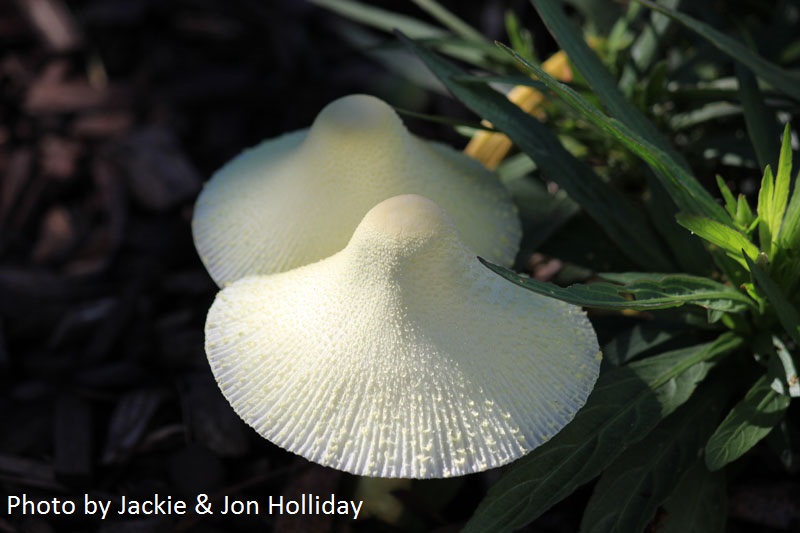 Dr. T.J. Palvino at Austin Vet Hospital reports that many are poisonous to dogs, as they are for us. Since most of us are not experts about mushrooms, he recommends removing them if your dog is inclined to eat them.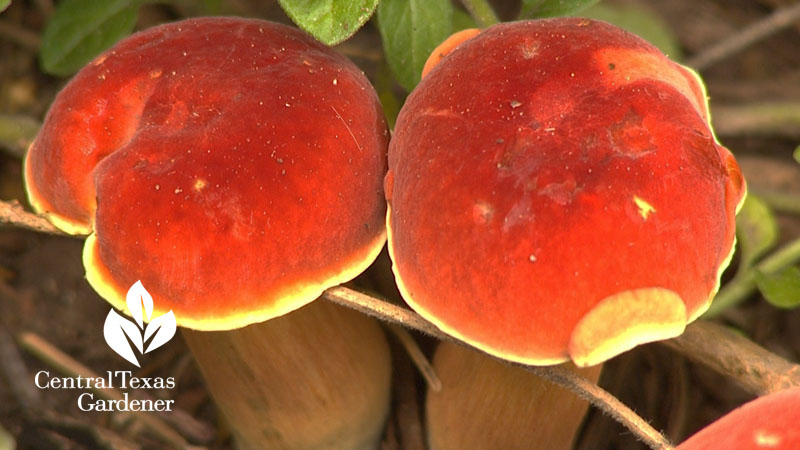 Important note from him: compost piles are very dangerous to dogs. Neurotoxins from bacteria and fungi in decomposing matter, great for compost, can result in seizures in dogs if they scavenge it.
Dr. Kevin Ong from Texas A&M AgriLife Extension's Plant Disease Diagnostic lab has good news, though! Pulling up the mushrooms won't destroy the mycelial network in the soil.
When my mushrooms pop up, I always think, "What little fairy gardens!"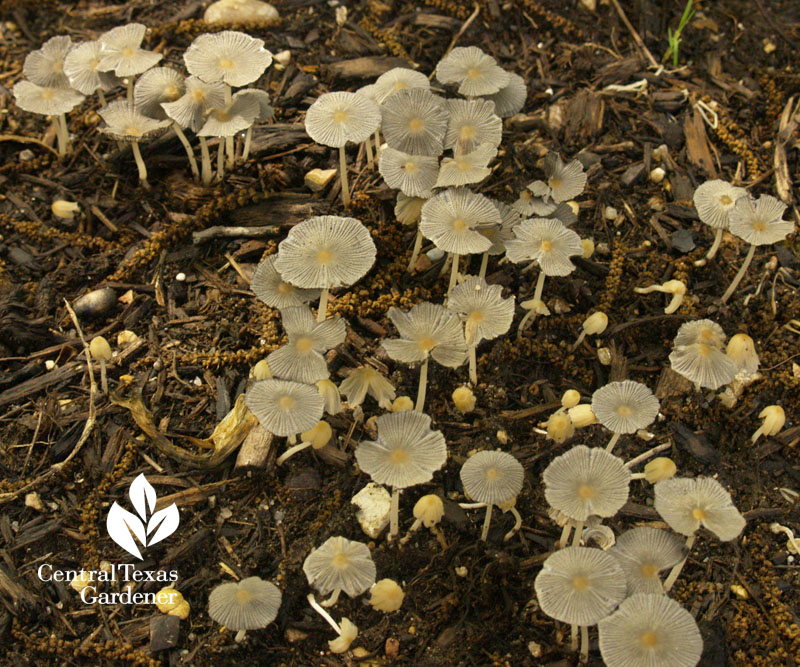 Two of the biggest things right now are really small: fairy gardens and terrariums. This week, Sandra Killough from Bonnie's Greenhouse in Waco takes us on a magical journey to delight adults and the children in your life.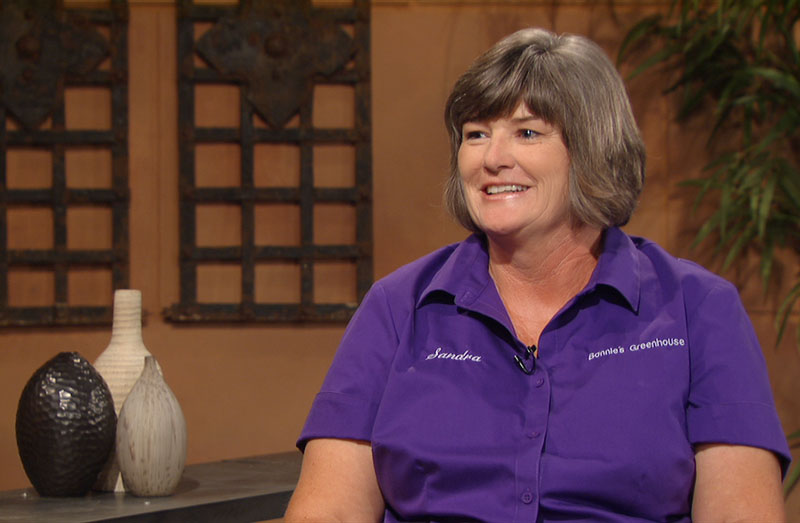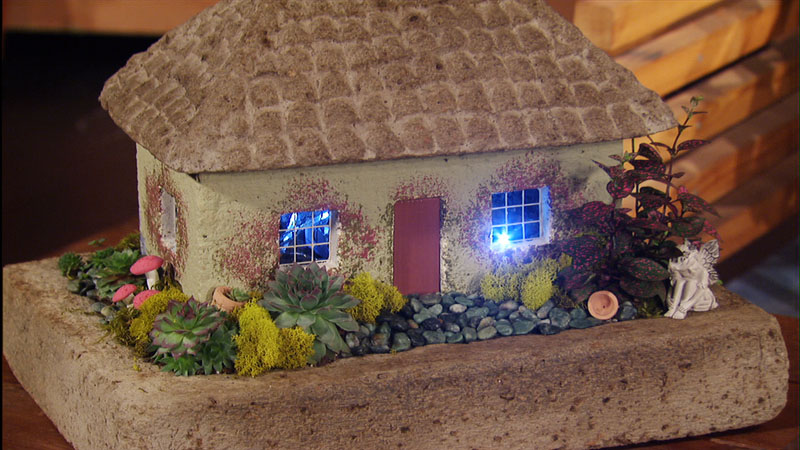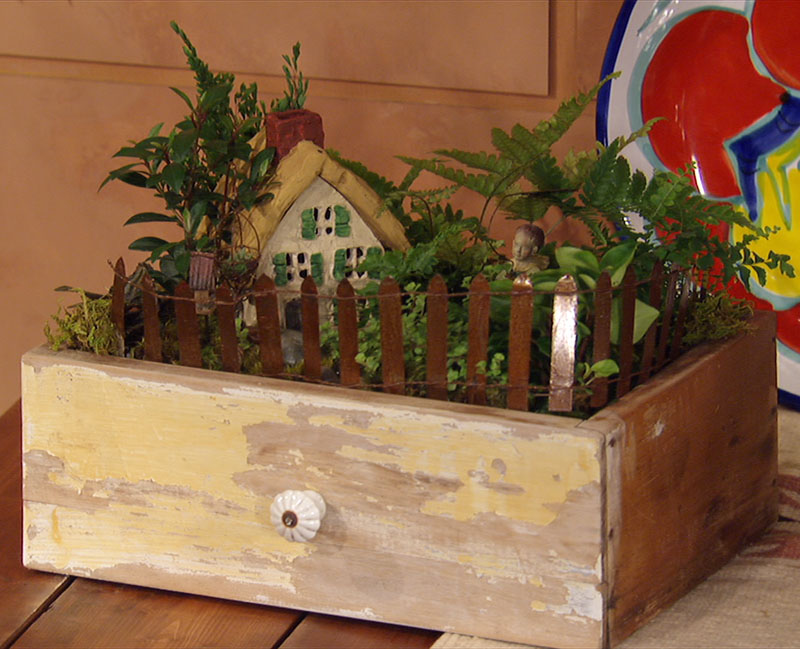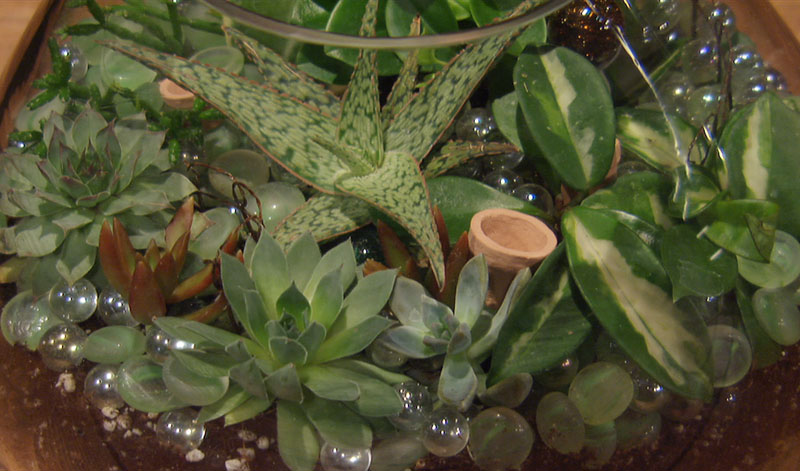 Check out Bonnie's Greenhouse for classes and Sandra's top plants, picked by her to suit your Texas garden. She has absolutely wonderful ideas for you, big and small!
And, what about a holiday miniature with amaryllis bulbs? See how Trisha Shirey forces amaryllis in soil or decorative beads and what to do for another round next year.
She reports: those forced in soil have a better chance to establish themselves outdoors. Plus, find out why she avoids those pricey amaryllis glass containers. Top tip: keep their shoulder exposed, indoors or in the garden, to avoid rotting.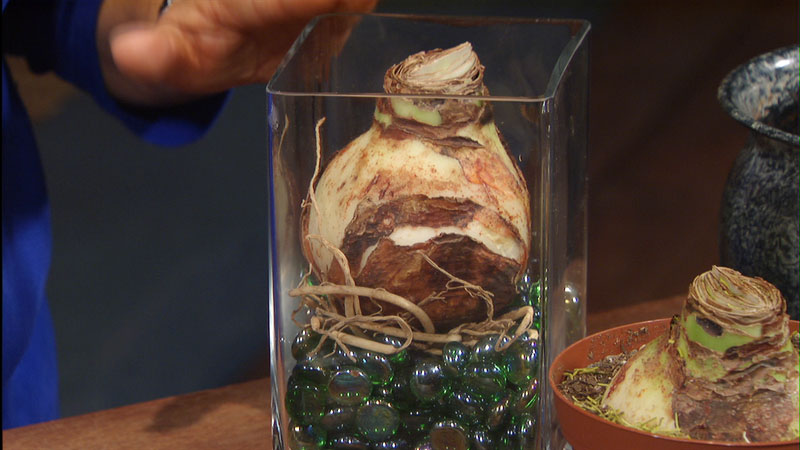 Frame your containers or gardens with cool-weather nasturtiums, like this darling raised bed at Viva Tequila author Lucinda Hutson's home.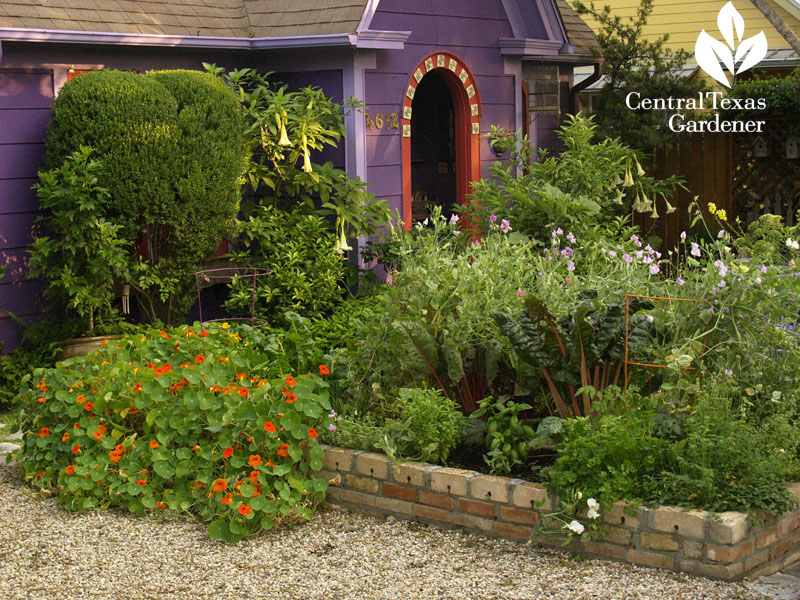 Daphne makes nasturtiums Plant of the Week, since it's an easy, fast-growing seed that kids can plant for quick results. Plus, they can eat both flowers and leaves!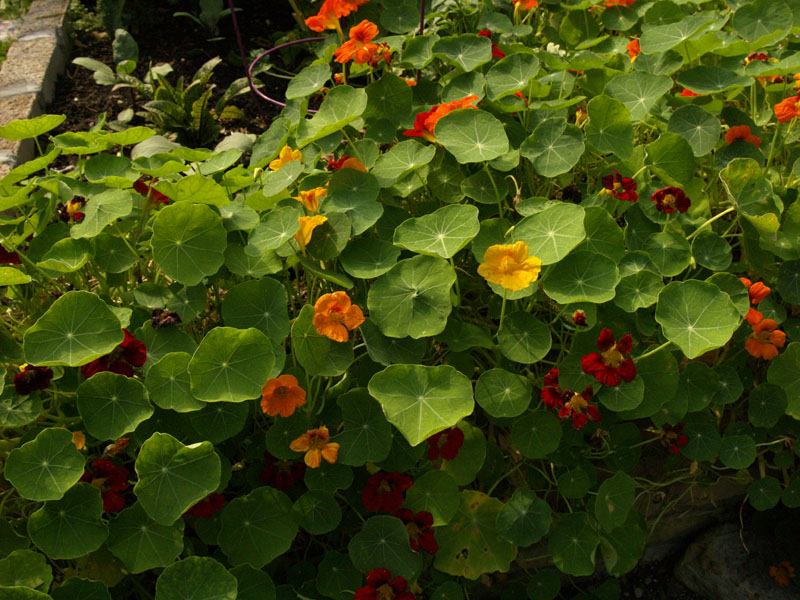 On tour, Lana and Bob Beyer framed their entire yard with a new view when the 2011 drought fried their grass.
Here's Bob's step-by-step instructions.
Thanks for stopping by! See you next week, Linda
Comments