May 23, 2019
Meet Judy from Botanical Interests + Succulent Potting Soil
There's always something fun to find outside.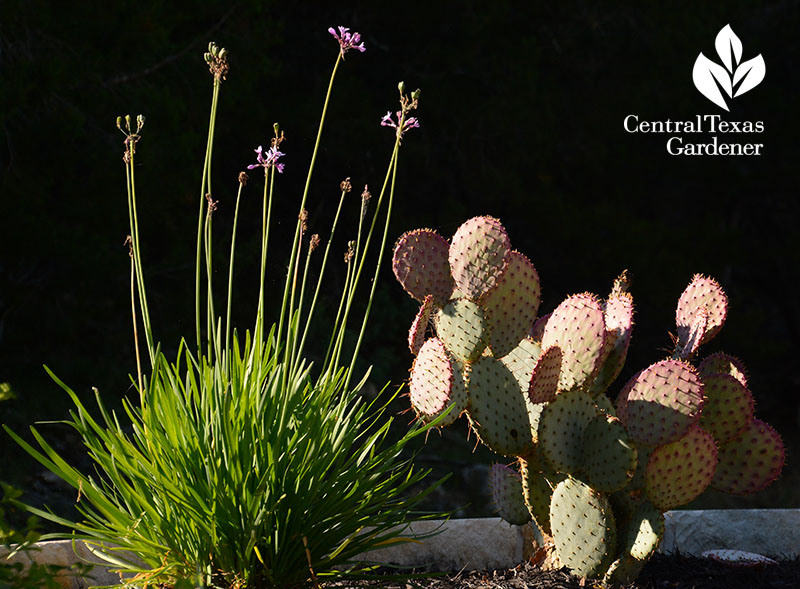 Sometimes, though, it means changing the viewpoint. I spotted this society garlic and 'Santa Rita' prickly pear first. When I turned slightly, a shimmer of light caught my eye where an enterprising spider set up housekeeping.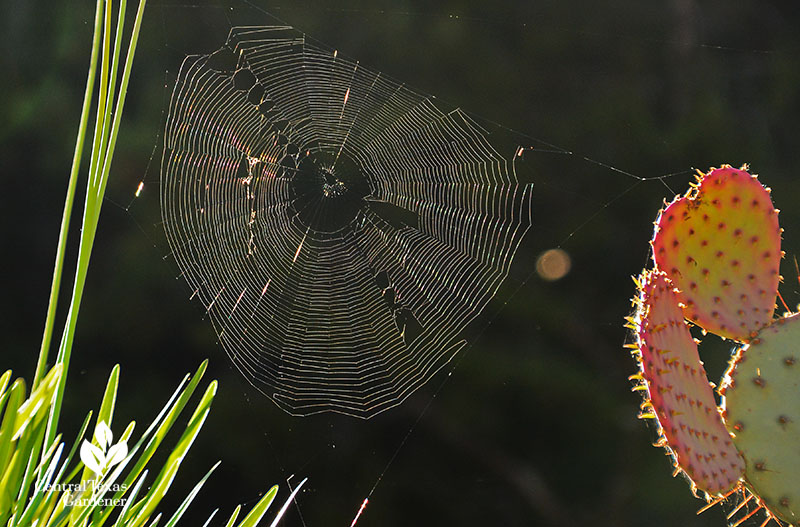 Prickly pears, like most succulents, are easy to propagate. This week, Jeff Pavlat from the Austin Cactus & Succulent Society shares his recipe for succulent potting soil, along with tips to fertilize and water your plants.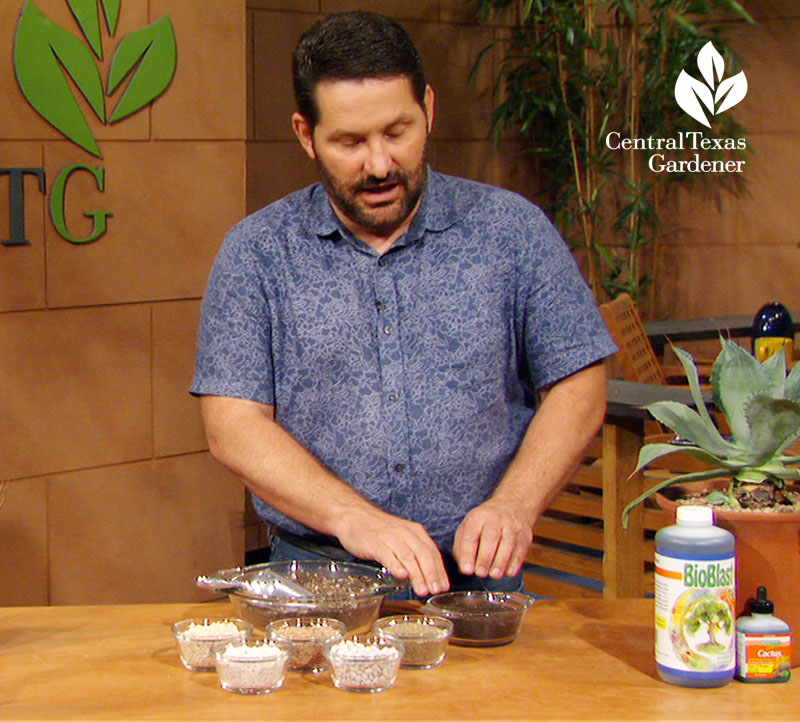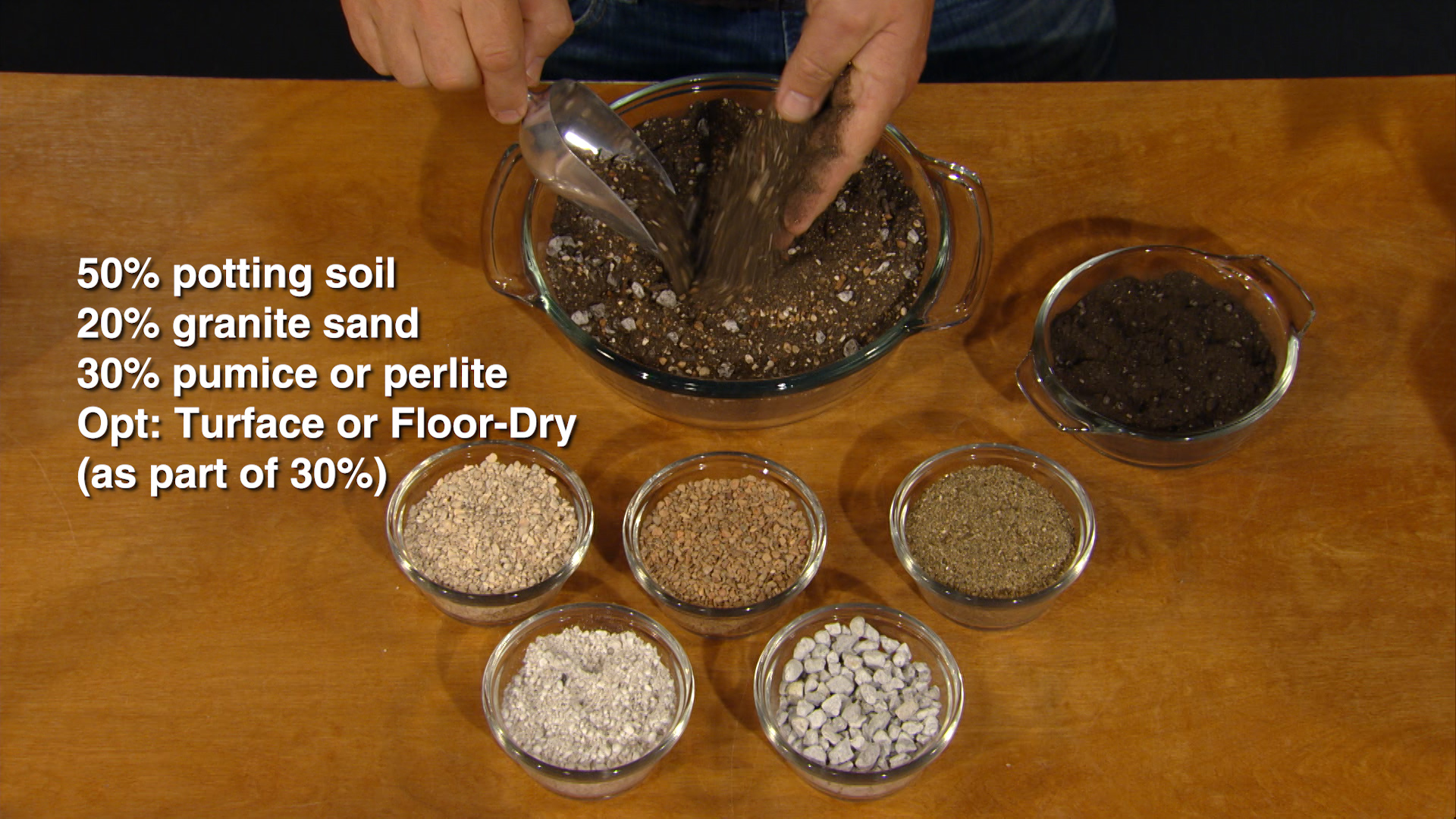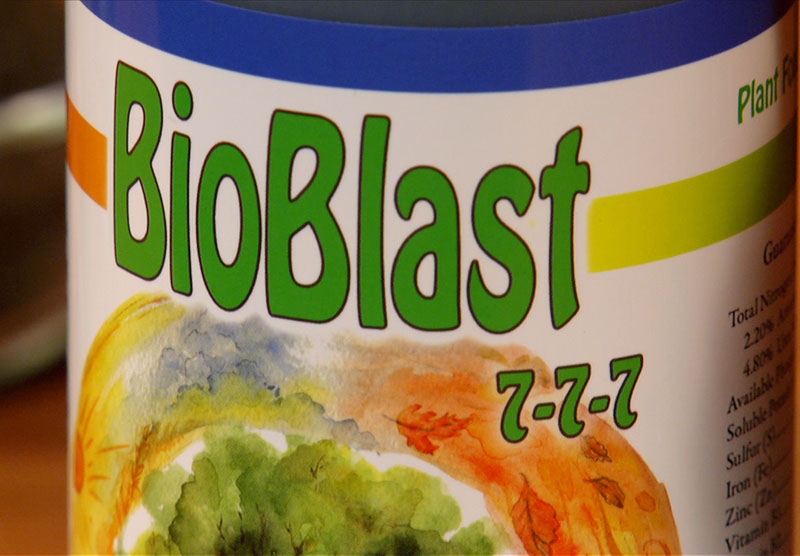 Here's a link with details. Click here to watch Jeff now!
For years, I've bought seed packets from Botanical Interests. When I heard about annual spring bloomer Orlaya grandiflora from Pamela and Frank Arnosky of Arnosky Family Farms in Blanco, I got some from BI to plant in fall.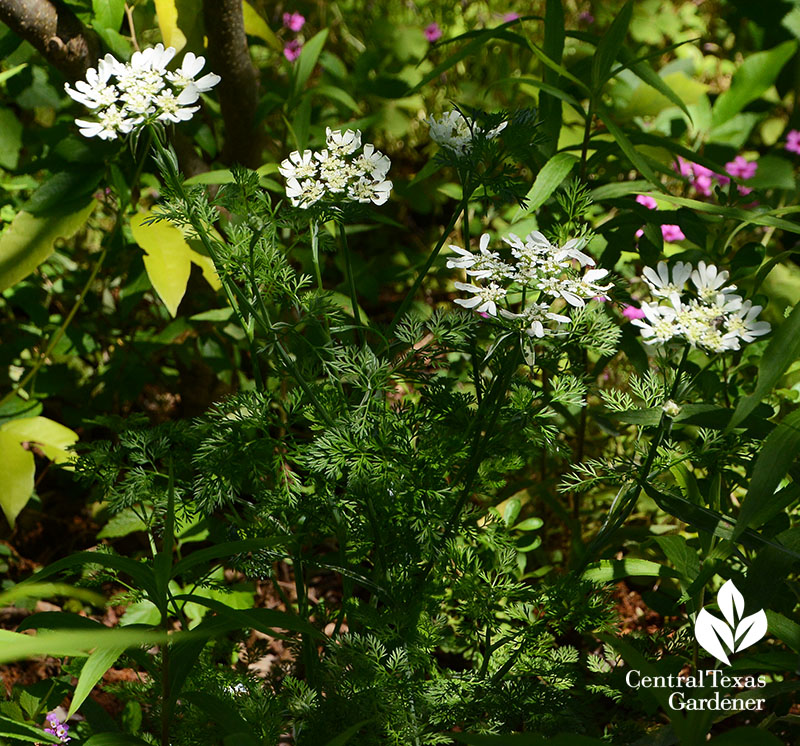 I like them so much in the garden that I haven't cut them for long-lasting cut flowers like the Arnoskys do!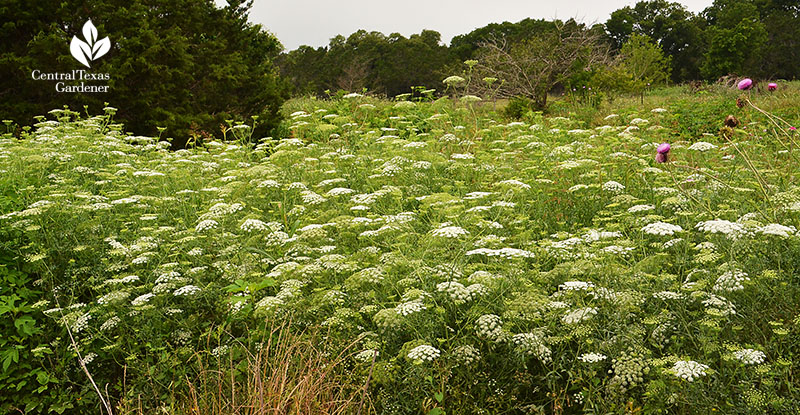 I'm going to let them re-seed and collect some for safety to dry and plant in November.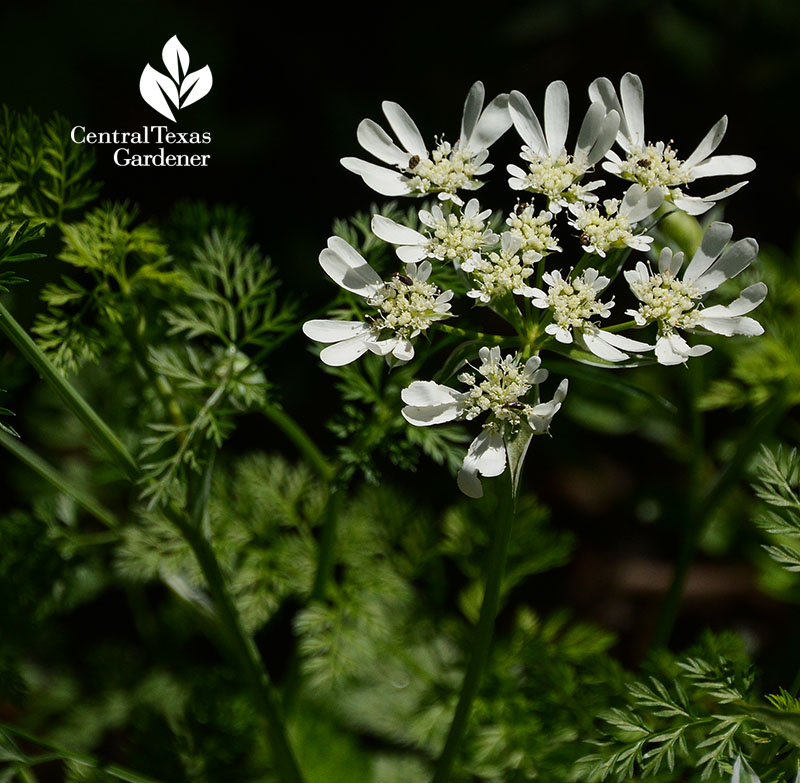 So, I was thrilled when Botanical Interests co-founder Judy Seaborn made the trip from Colorado to CTG! What a dear person she is—I know you'll love her passionate story, too, of turning her vision into a company committed to non-GMO, organic seeds.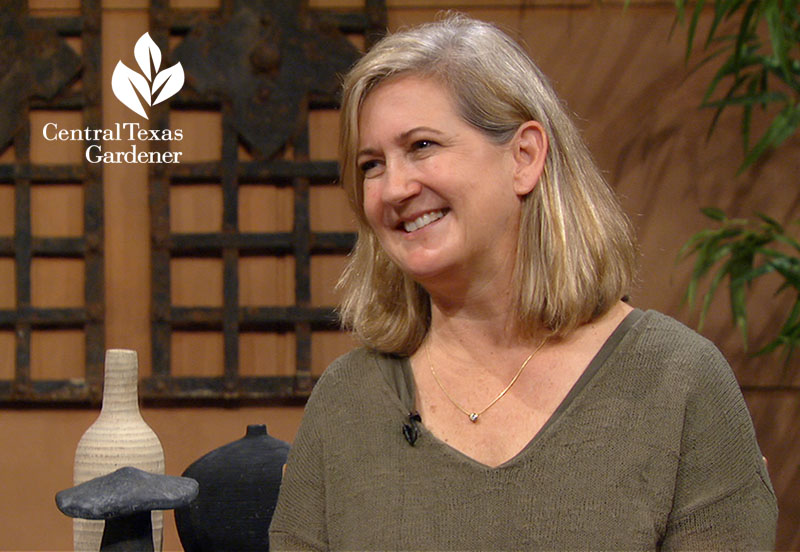 She understands what gardeners need to know. Every artfully designed seed packet is jam-packed with need-to-know details.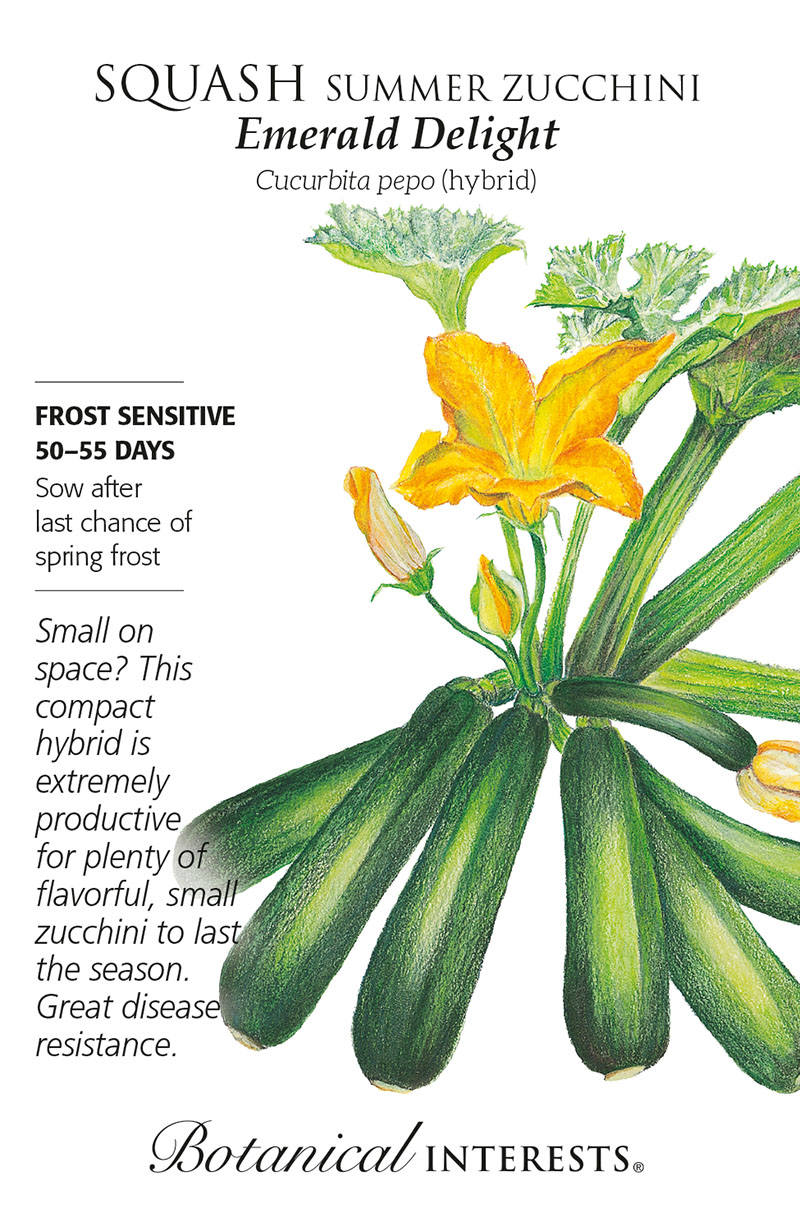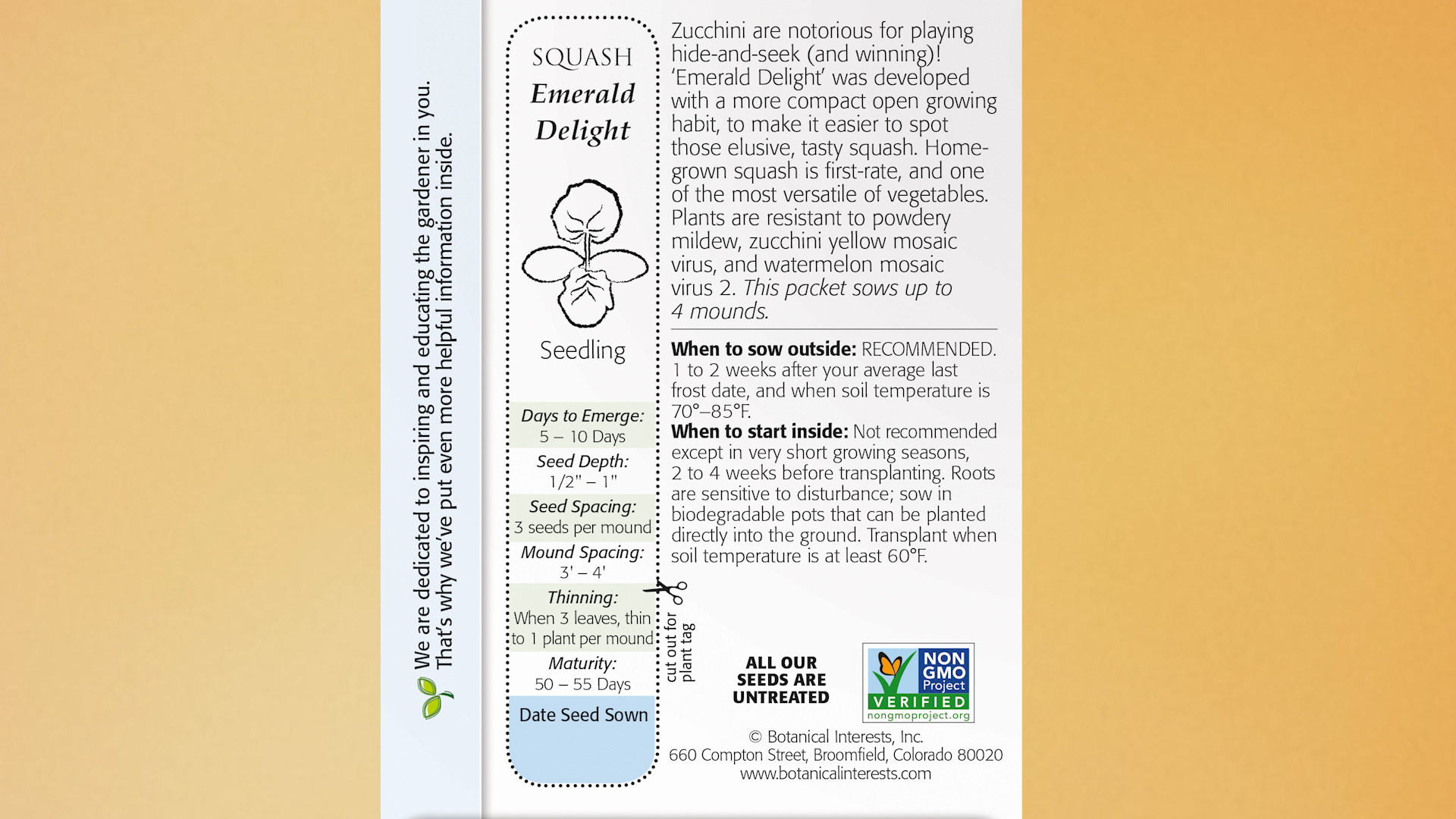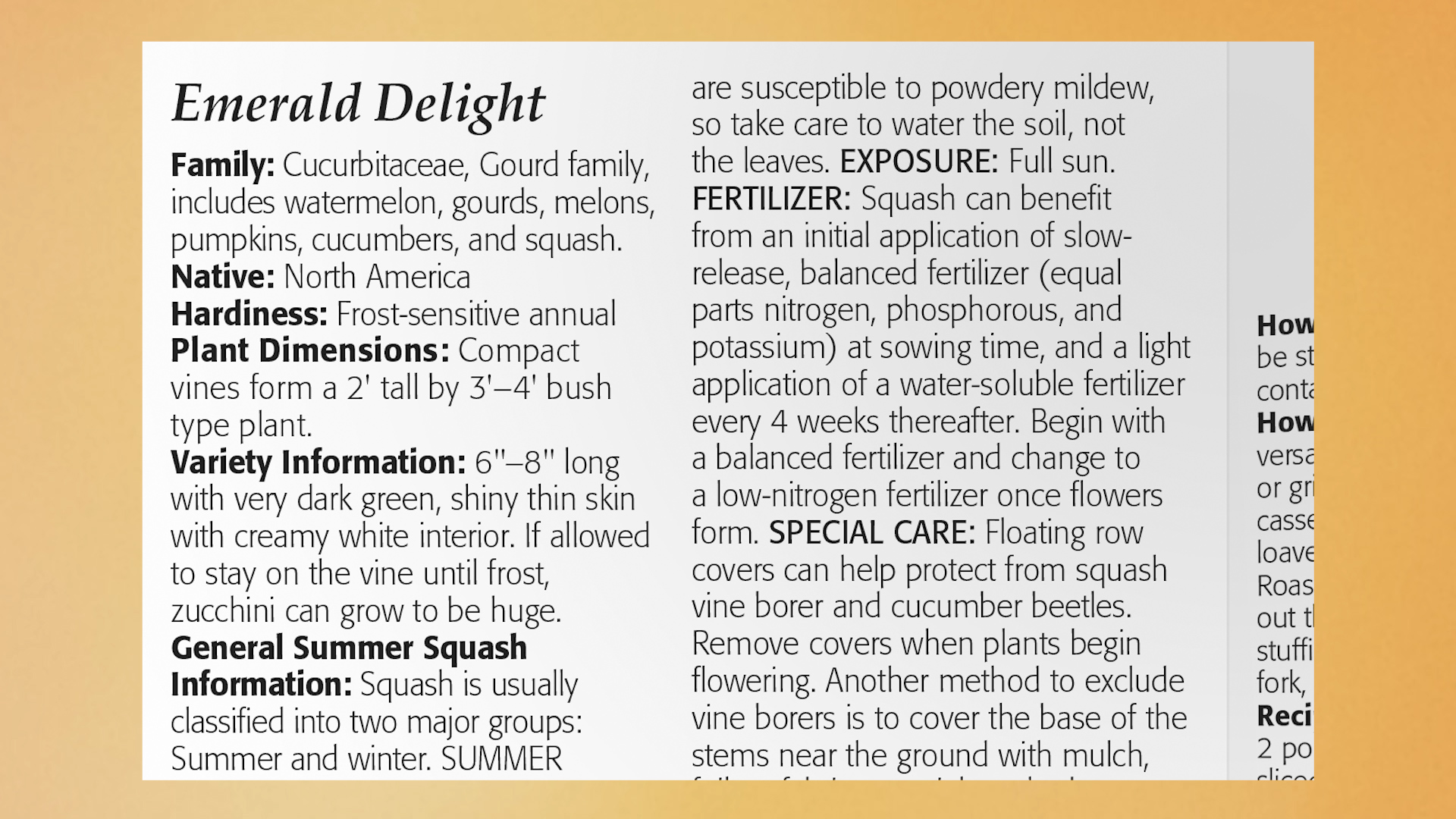 They even throw in recipes. Judy gives us the scoop on her daughter's favorite that you'll want to try.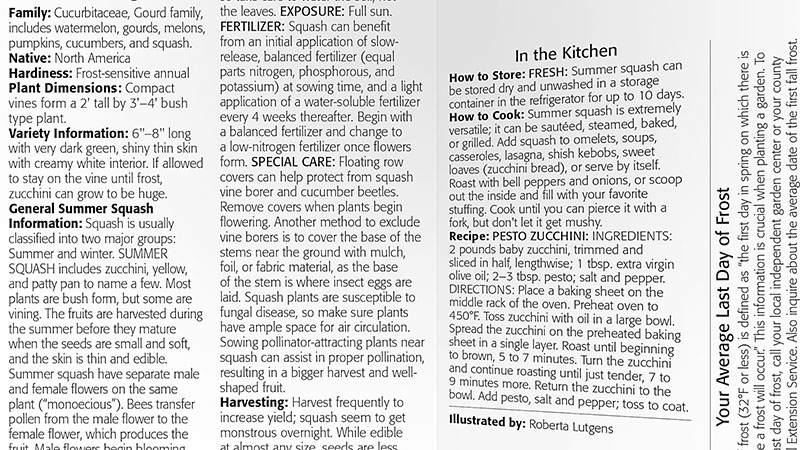 On CTG, she gives us the hands-on tips for success.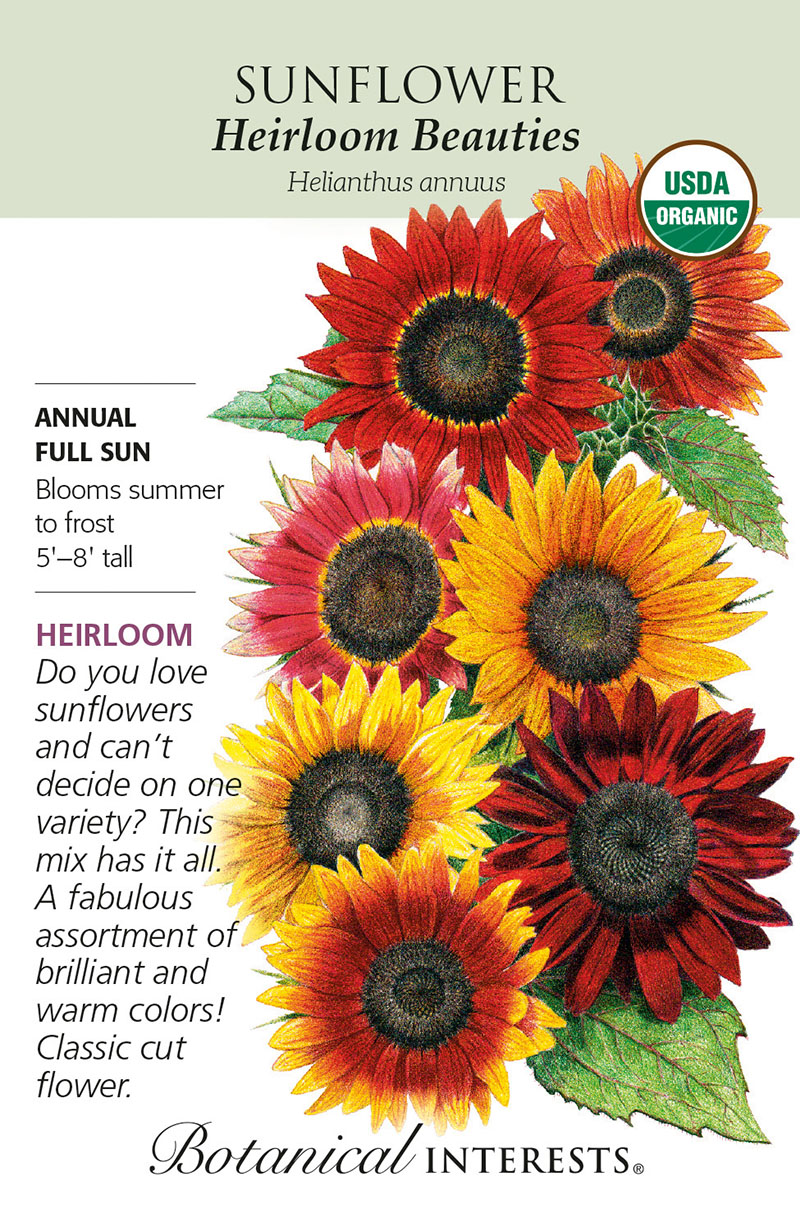 Being energetic Judy, in her Austin hotel the night before we taped, she made these darling seed cards!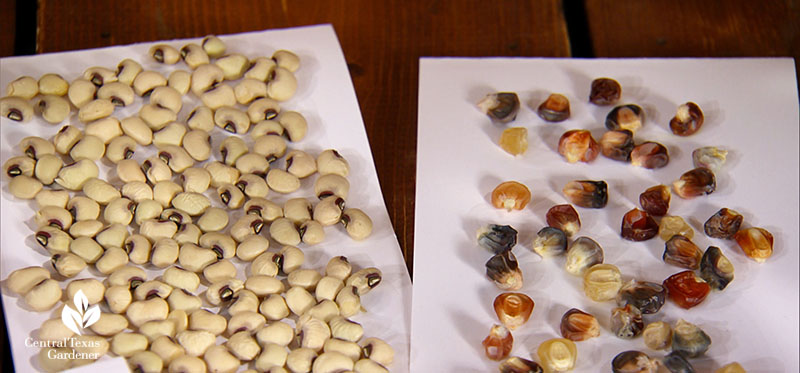 You open the card to reveal the seed's identity.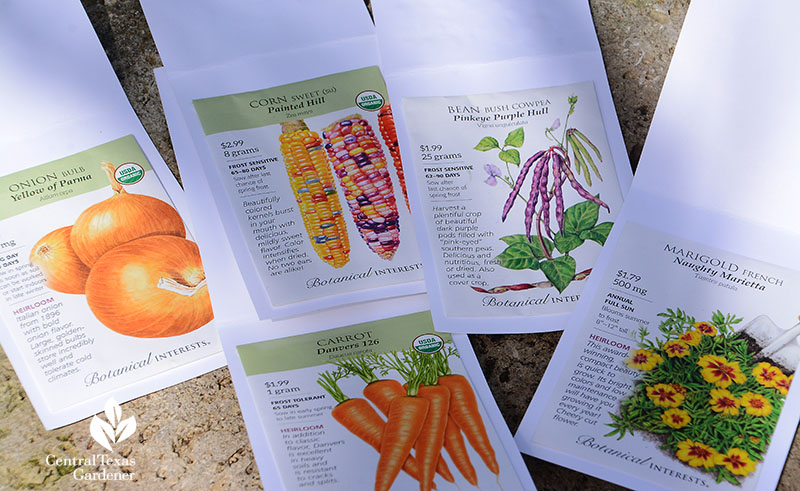 It's a favorite with children (and adults, I promise) to learn the diversity of seeds and why each has different planting depths. Judy left them with us and I've passed along the warm weather ones to some school gardeners. I kept some to frame!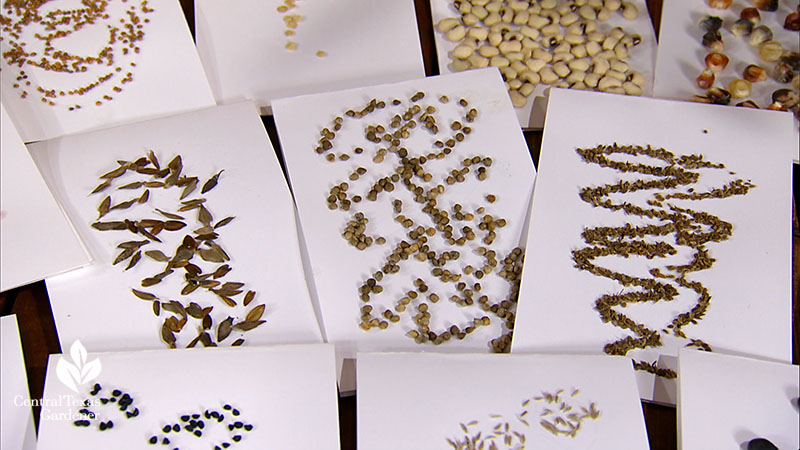 Watch now! And head to Botanical Interests to learn more, subscribe to their newsletter and download their pretty monthly desktop calendar. I use it often and will be downloading June all too soon!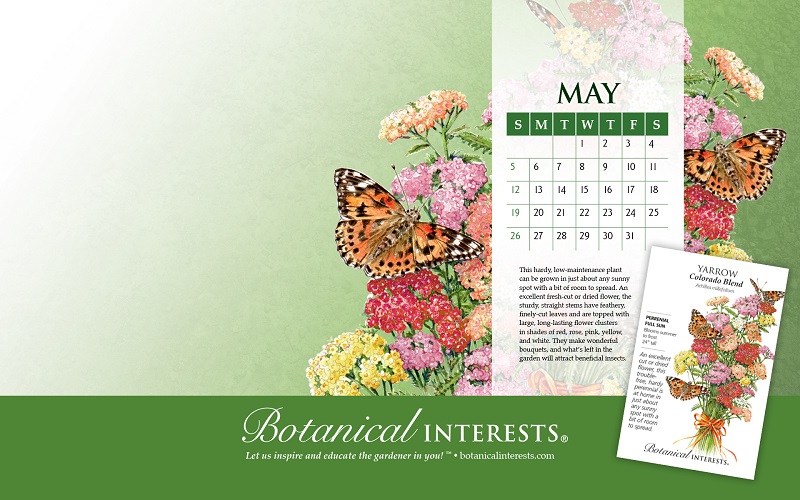 June means that I'll be touring Judy's Colorado garden, along with almost 80 others, on the Garden Blogger's Fling in Colorado, so stay tuned for pictures!
On tour at Community First! Village, the formerly homeless are growing new dreams and healthy lives with organic food they tend and harvest.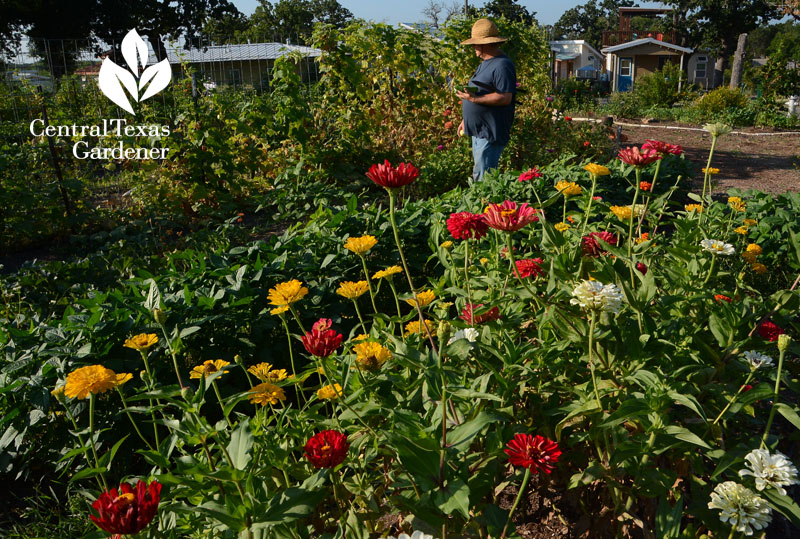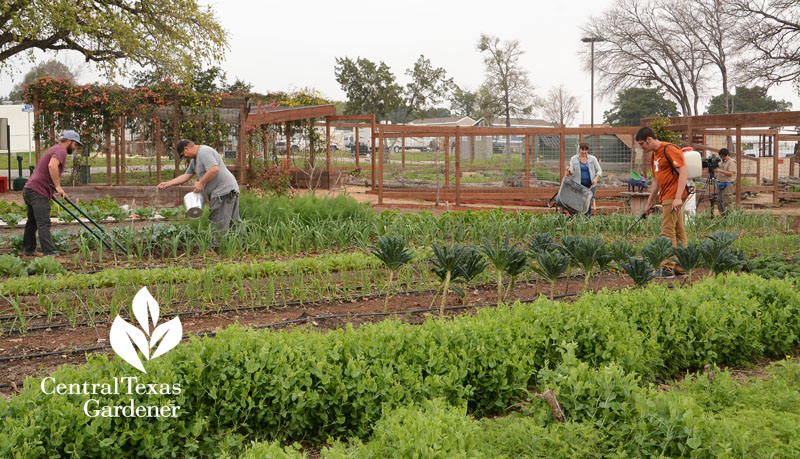 Watch now!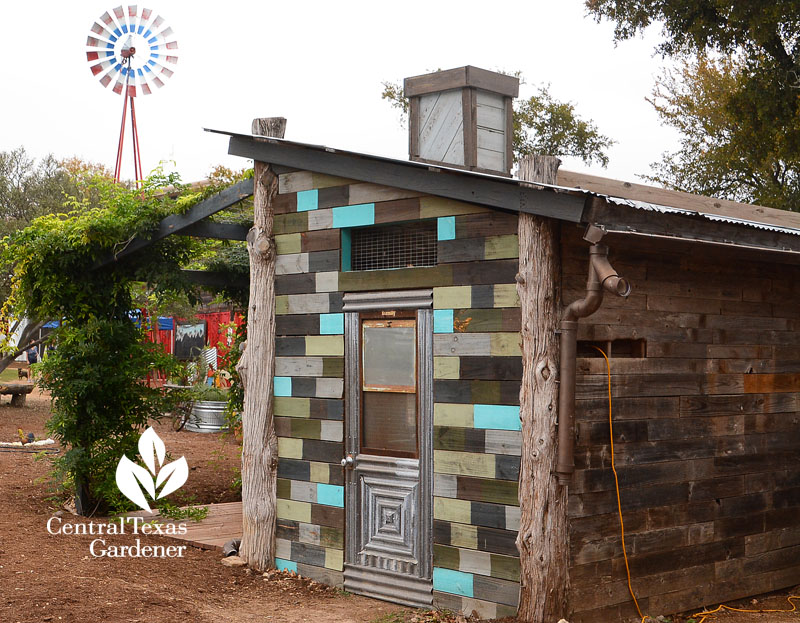 Thanks for stopping by! See you next week, Linda
Comments