June 12, 2019
Debunking Snake Myths, Mint Melon Gazpacho, Fruit Tree Problems
Is this a cute face or what? Tim Cole's Bearded Dragon isn't grumpy at all, just thoughtful.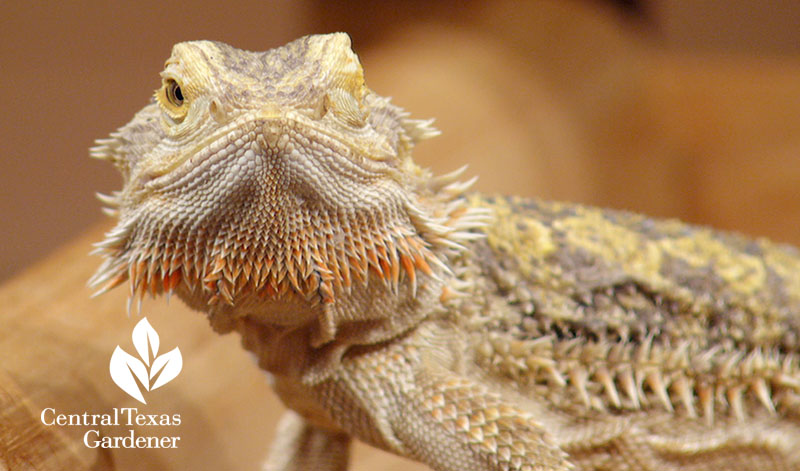 After supervising Tom's interview—calmly absorbing every word—he/she gave us a 5-toed rating.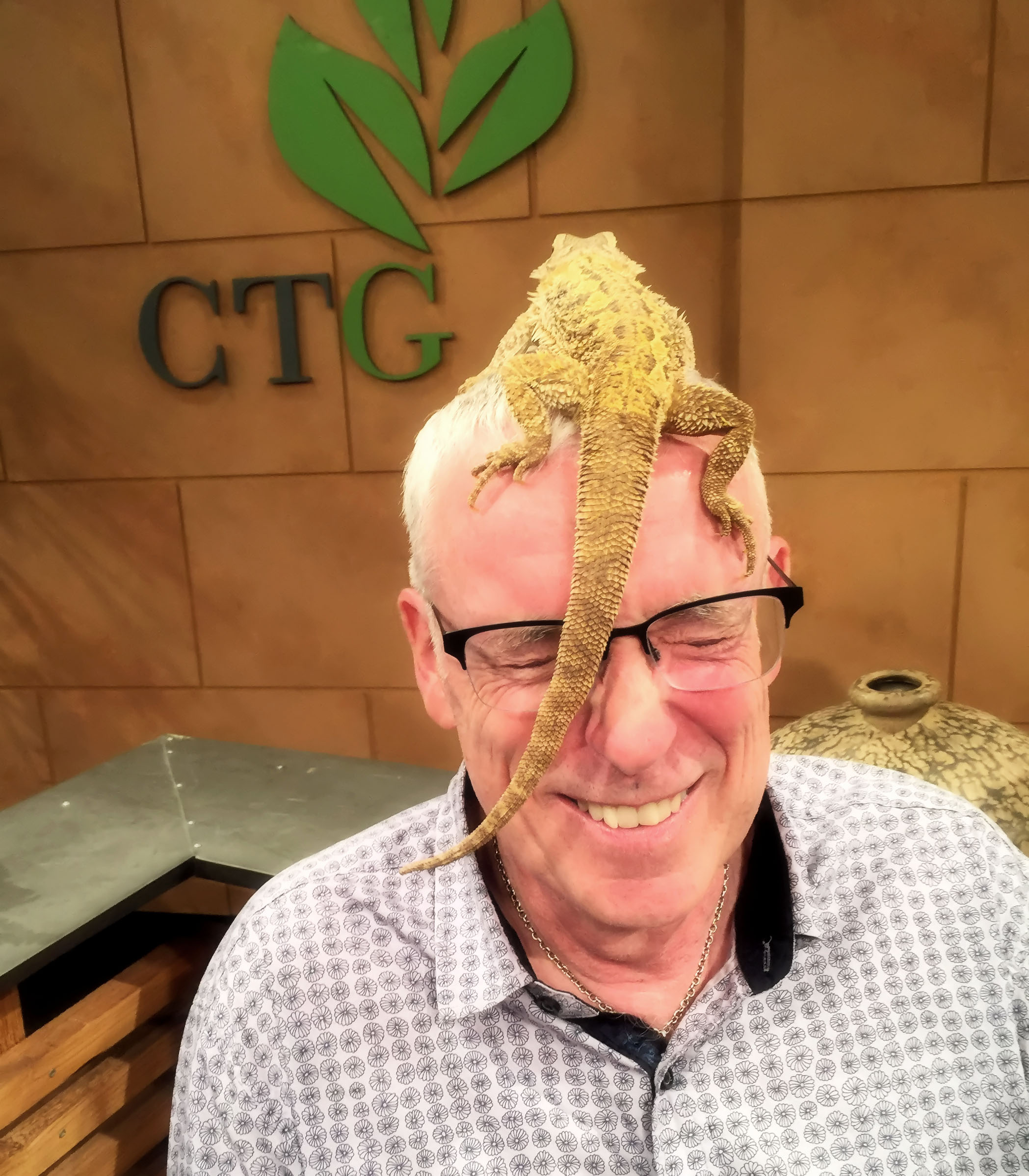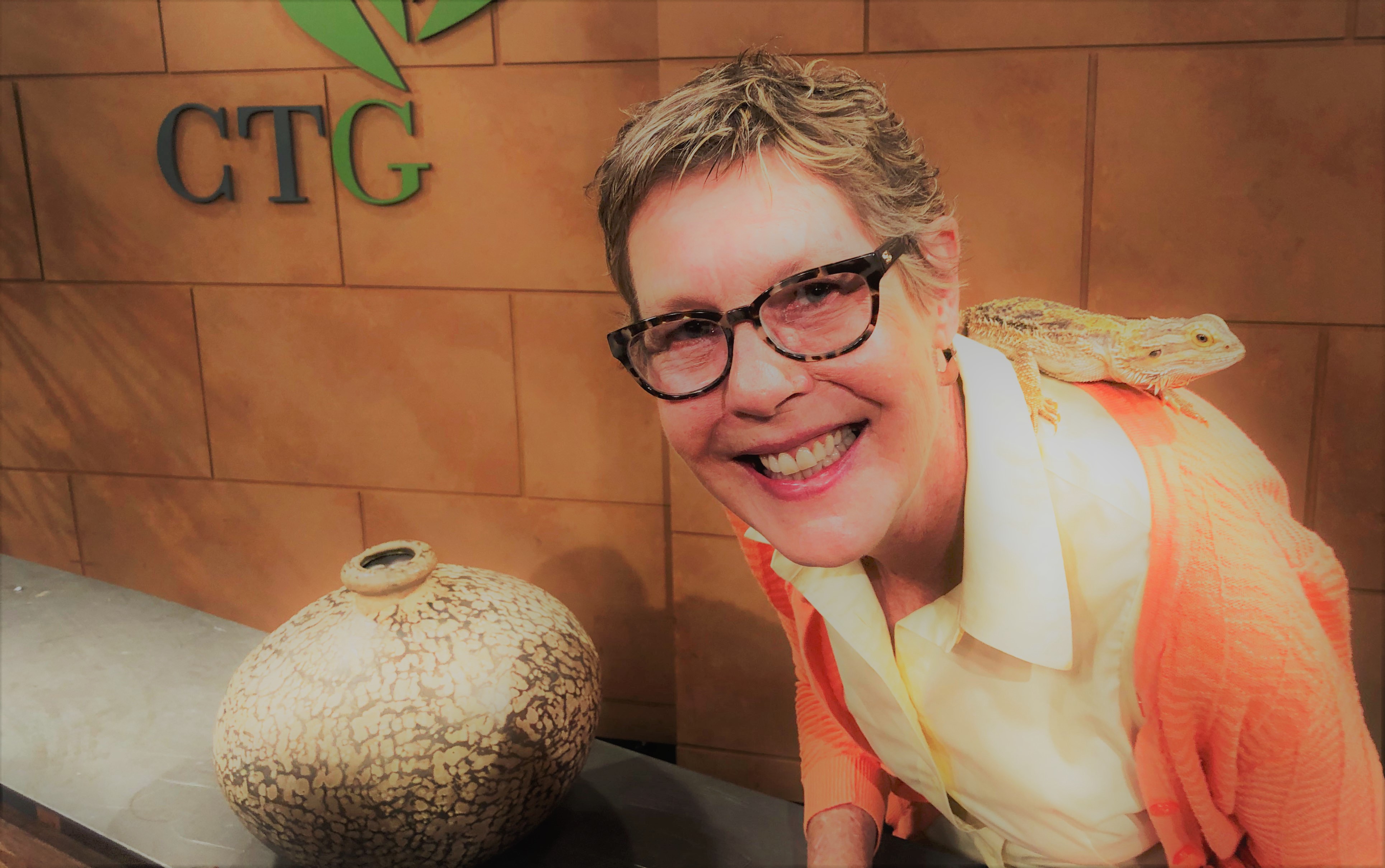 The Beardie came along with Tim Cole from Austin Reptile Service who'd just wowed a bunch of children with reptile hands-on fun. One of his missions—that he shares with us—is debunking myths about snakes and how they're valuable garden friends.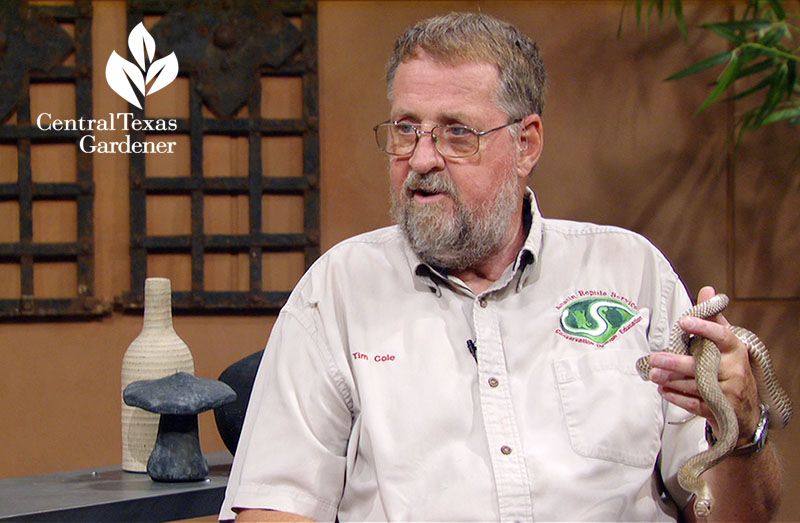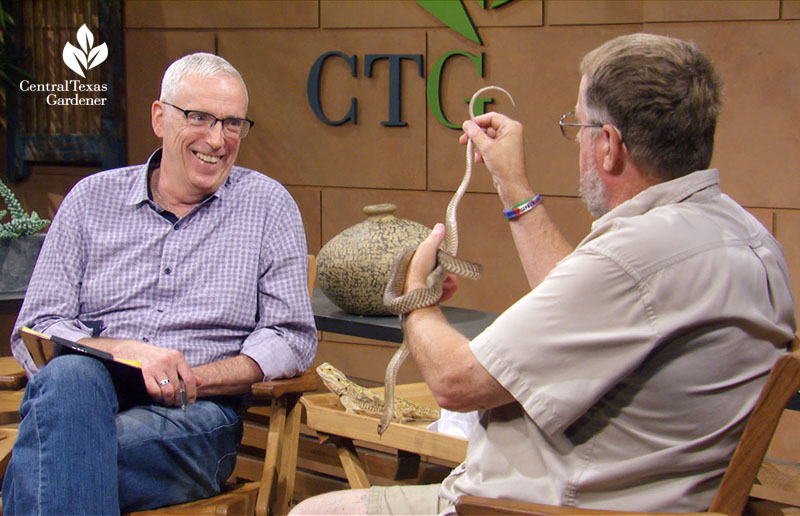 Most won't harm you at all—they're after the vermin and even slugs and snails that you don't want around. This friendly Albino Western hognose is tongue out to sniff its unfamiliar surroundings—perhaps a whiff of all the fabulous folks that have come through KLRU's Studio 6A! Watch now!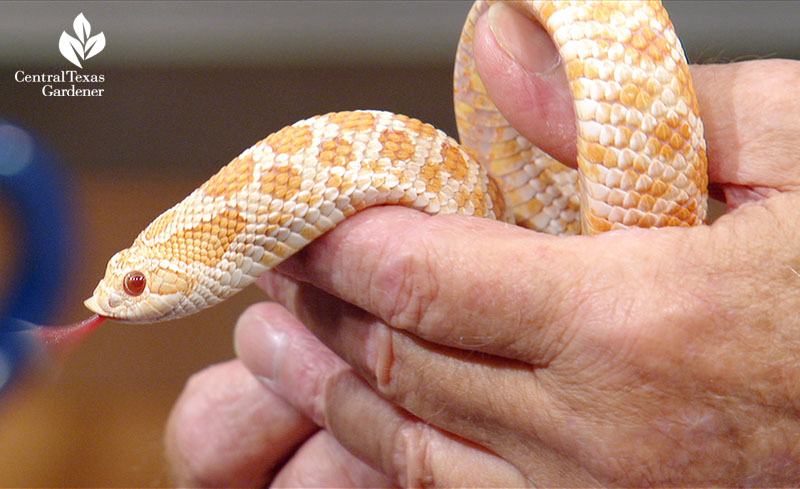 Tim's a popular guy at birthday parties and talks and his website's a great resource to identify snakes, like this harmless-to-us bull snake. You can also call on him to wrangle a snake concern.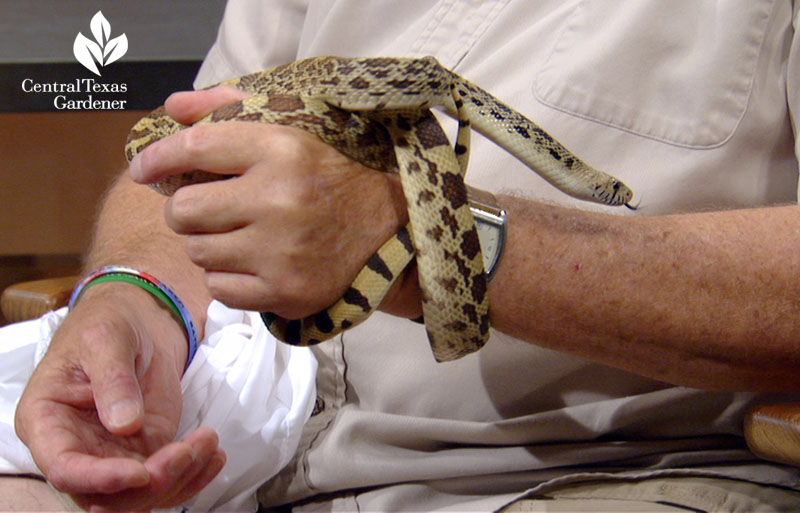 Not only do we love critters on set, the CTG gang's always up for a food segment. Molly Pikarsky, Flora & Fauna Manager at Lake Austin Spa, cools down summer with an easy-peasy, refreshing melon mint gazpacho. It's so yummy that we scarfed it up pronto.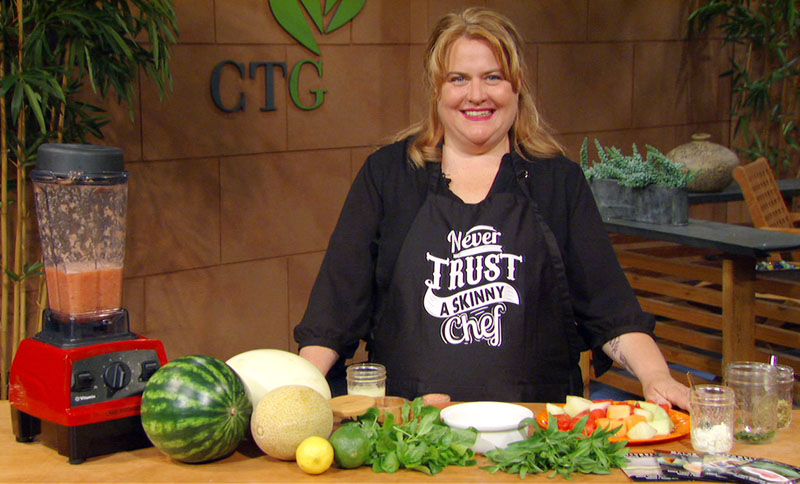 This recipe makes great slushies, popsicles and ice cubes, too. Or toast the blazing heat by flavoring with tequila or vodka. Watch now!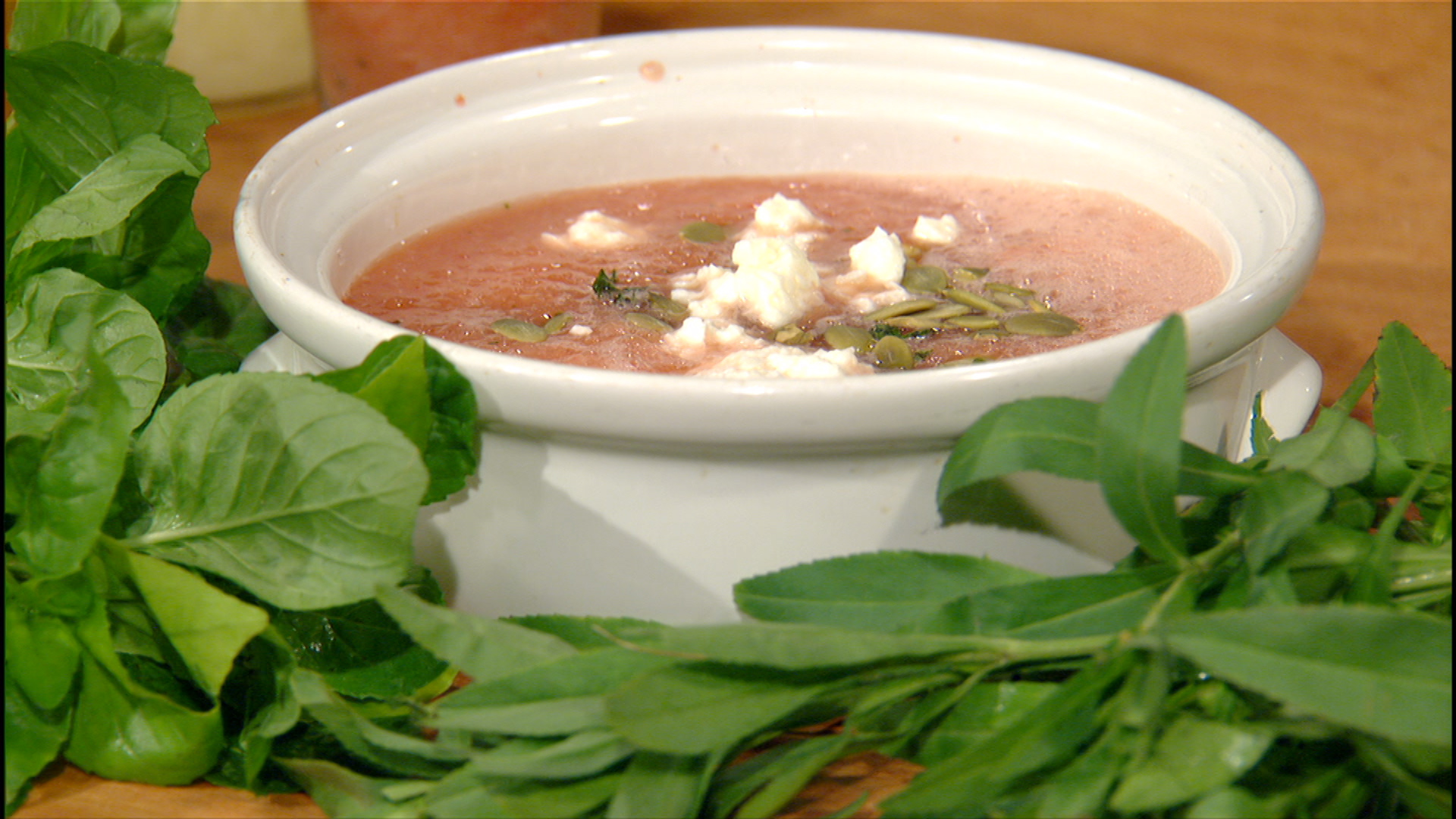 It's been a tricky season for fruit trees. But Armando Reyes' loquat tree damage actually stems from a 2017 freeze.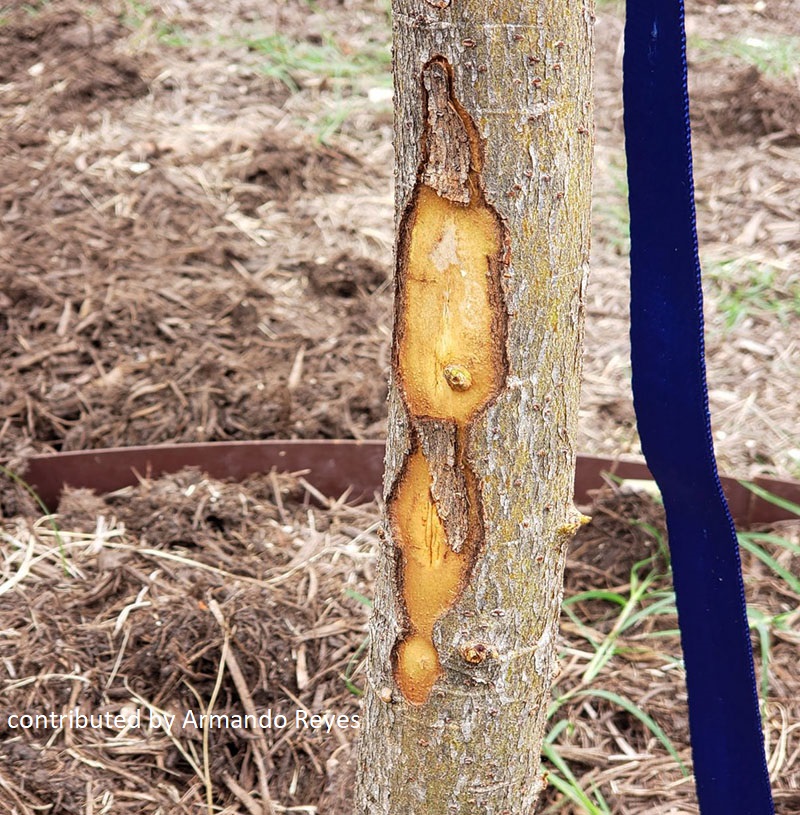 Linda Gurasich's peaches are oozing. Stink bugs are the culprit here.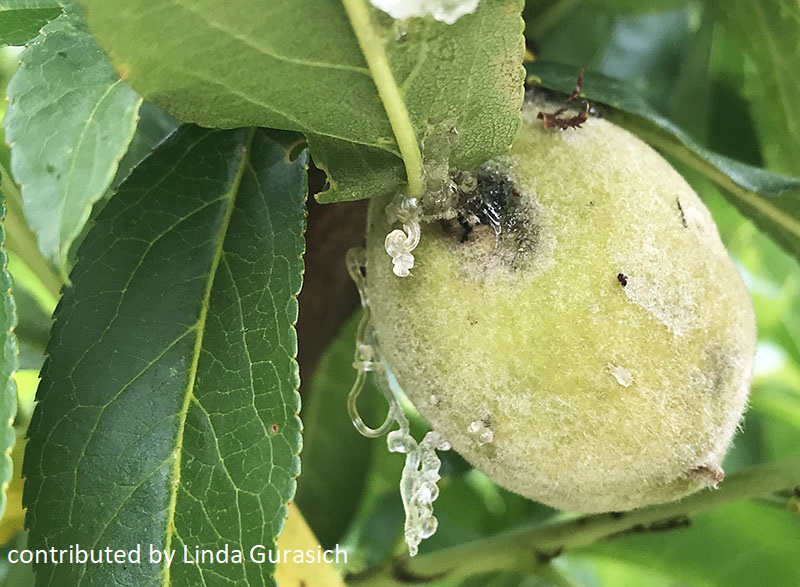 Kristin and Ryan Harvey's four-year-old grapevine set lots of fruit but now some is rotting. This is black rot, a tough fungal pathogen in wet years. We checked with Jim Kamas, fruit and nut specialist for Texas A&M AgriLife Extension in Fredericksburg to analyze these diverse problems. Daphne's got your complete answer.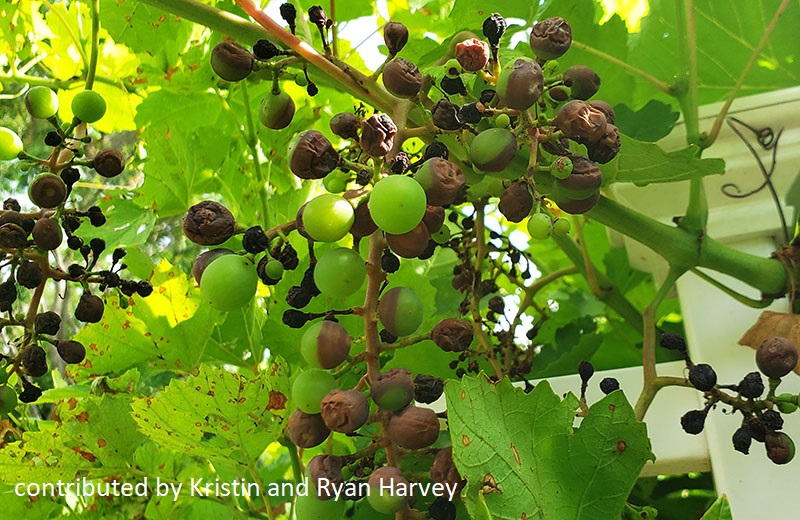 We've wrapped up our location taping for this season and what a fabulous one it was! This round, we met so many gardeners designing for outdoor living with wildlife.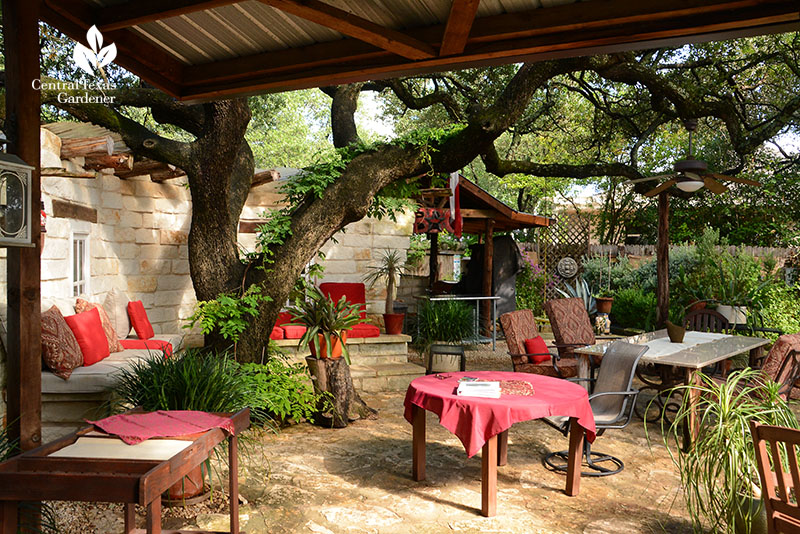 Last week, we dodged the rain (again!) in Leander where Betty Saenz turned an ordinary yard into a delightful destination. She's a dedicated and knowledgeable champion of native plants (some tropicals in containers), wildlife habitat, and water conservation and collection.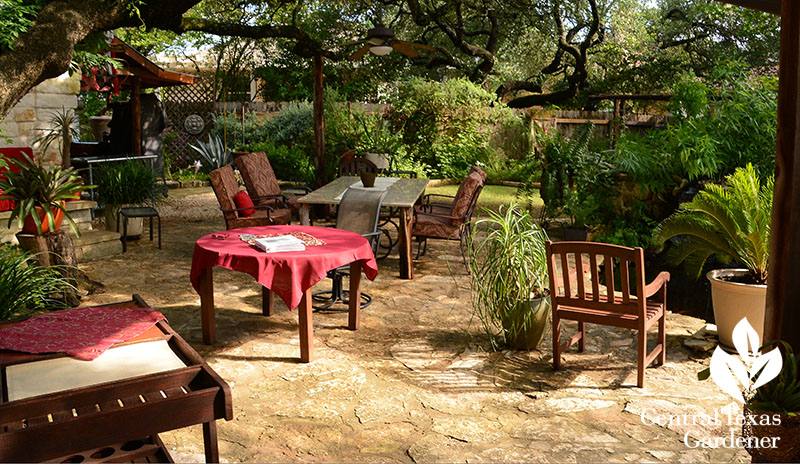 On tour this week, when Maverick Fisher bought on old house complete with invasive plants, he pledged to create a native habitat that respects water conservation.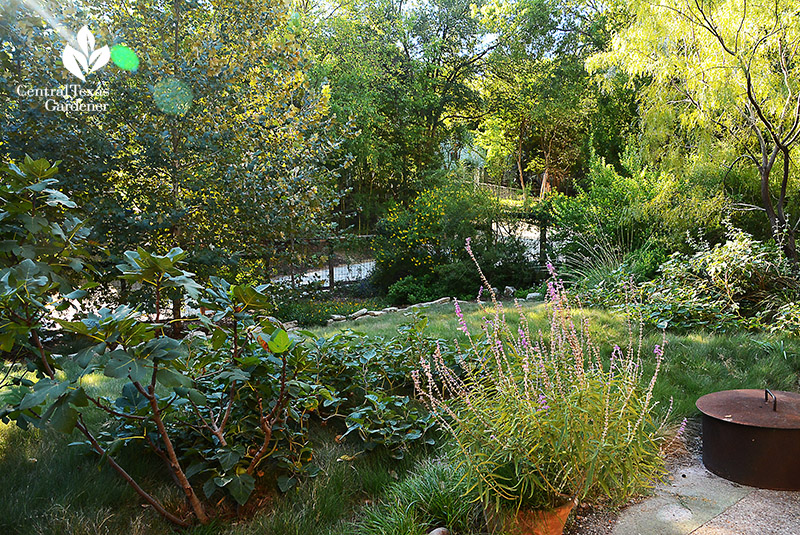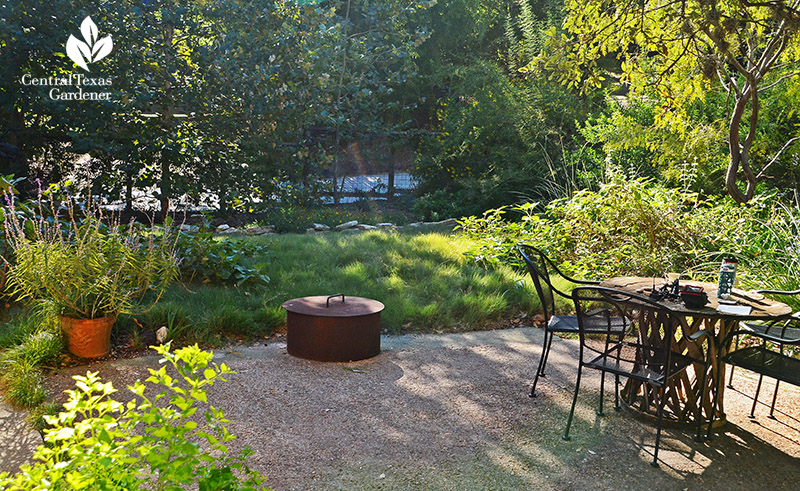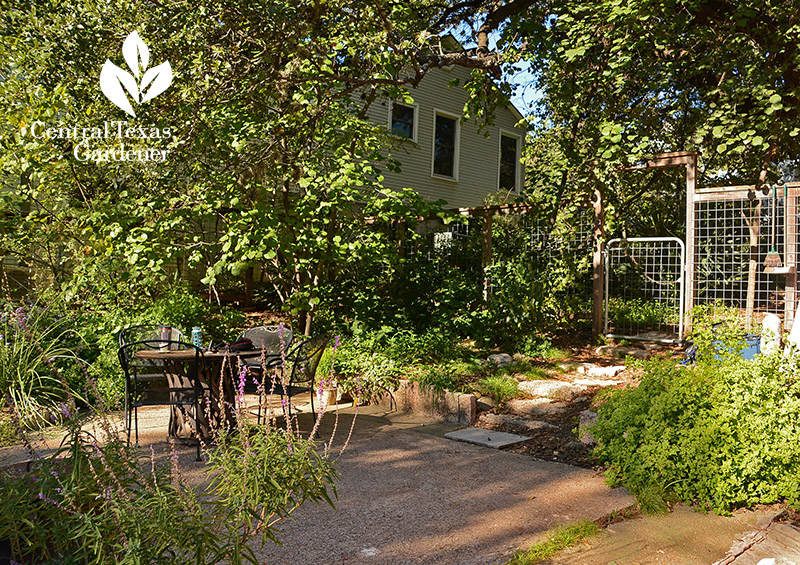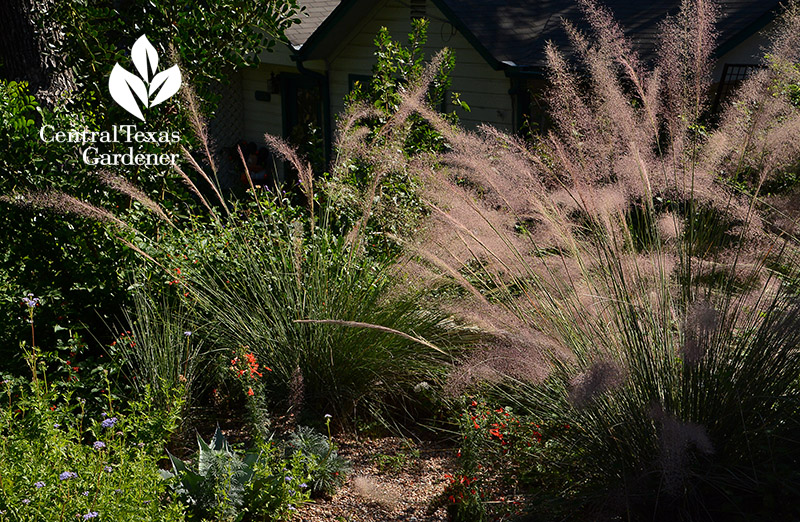 Visit in person November 2 on The Garden Conservancy Open Days tour-Austin when young plantings will be quite grown in. Watch now!
Thanks for stopping by! See you next week, Linda
Comments