October 29, 2020
Treats and a Few Tricks from the October Garden
No Halloween trick here: just high contrast afternoon sunlight on my aromatic asters (Symphyotrichum oblongifolium).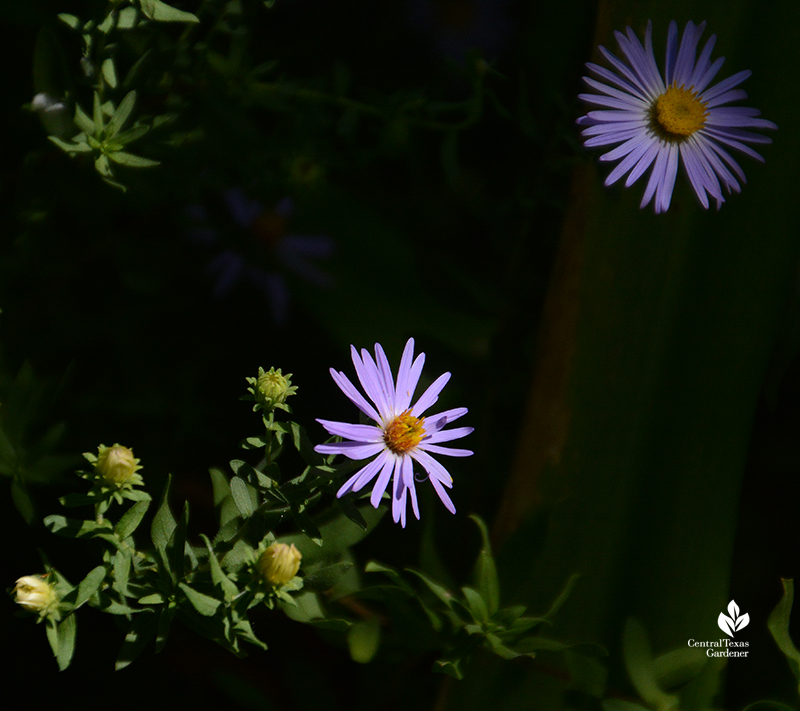 You can count on its astral lavender blooms from late September to November, depending on weather.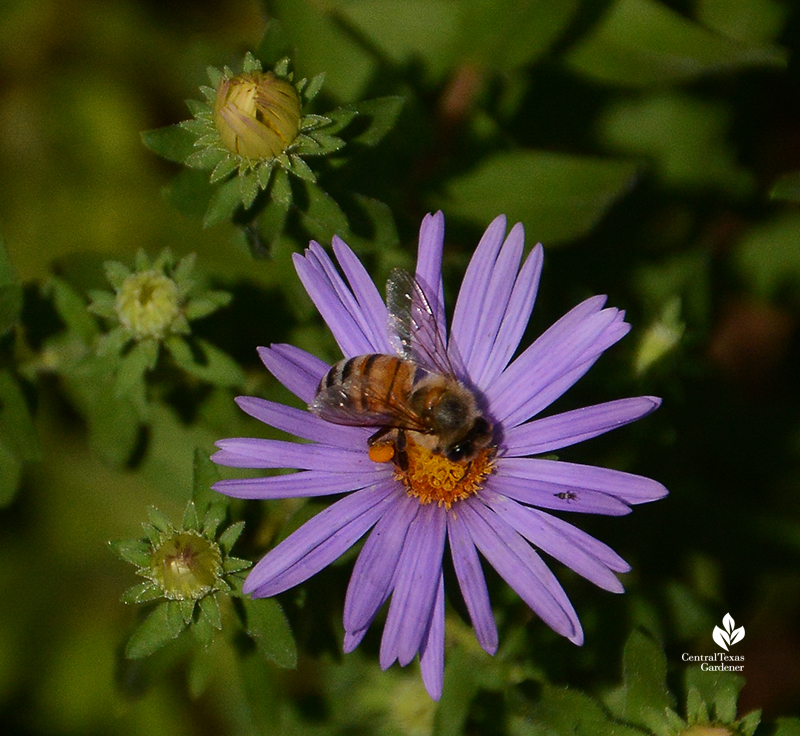 This native, drought-tough perennial's a sure treat for bees and butterflies, like Checkered skipper.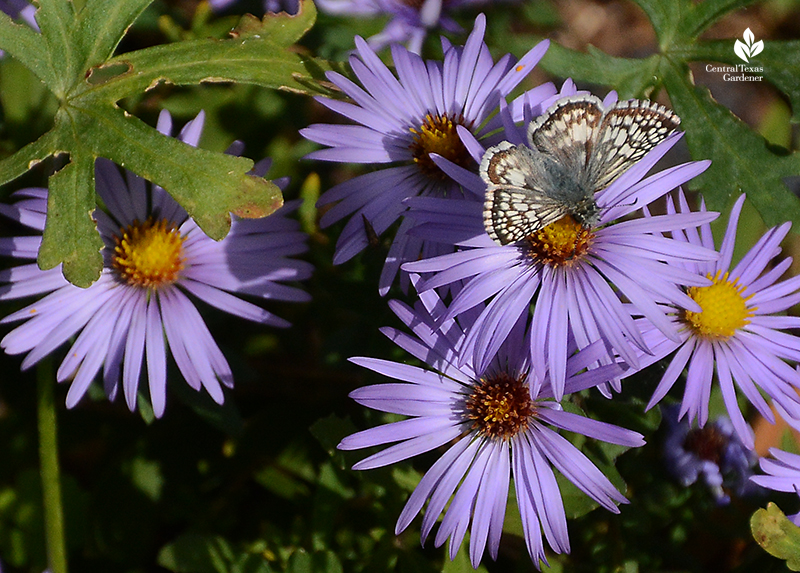 It colonizes easily for eye-catching borders in sun to part shade. In late winter, you can divide the rosettes to pass along to another spot or to neighbors.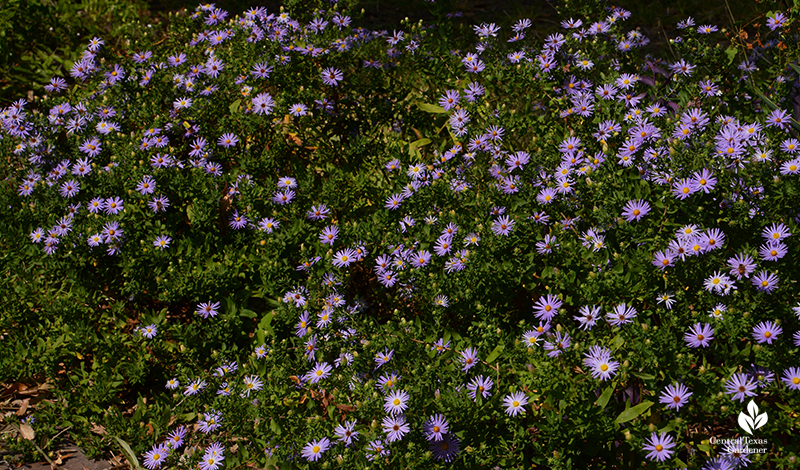 The trick for a dense display is to cut back robust foliage a few inches now and then from late spring through late June or early July. Here's my homegrown video pruning asters last March.
Shrubby tree Barbados cherry (Malpighia glabra), native from south Texas to South America, pops flowers and nickel-sized fruit from late spring through fall. Although extremely drought tolerant, this summer's high heat and lack of rainfall reduced its usual profusion in my garden.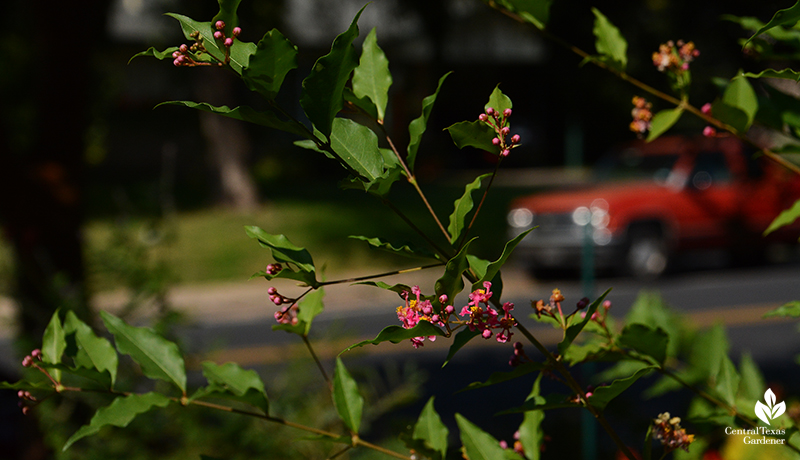 Thyrallis, another in the family Malpighiaceae, also heralds from South America, thriving on little water and blasting heat. Abundant yellow flowers late spring through summer don't benefit pollinators, but it makes an easy-care accent or screening shrub. Since I neglected trimming this summer, Iceberg rose flopped in like a little moon.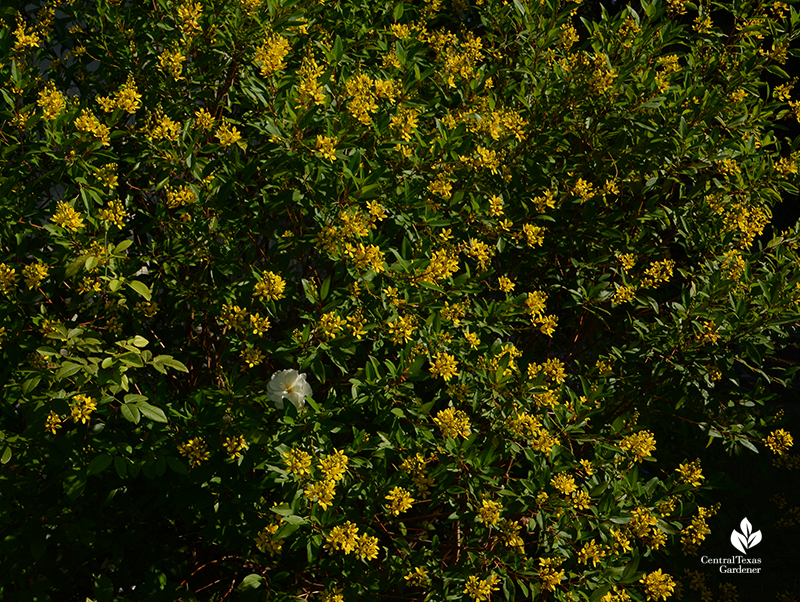 Thyrallis and Barbados cherry generally lose their leaves in winter. I chop them back severely in March, partly to control their size. Iceberg gets its trim in January or February.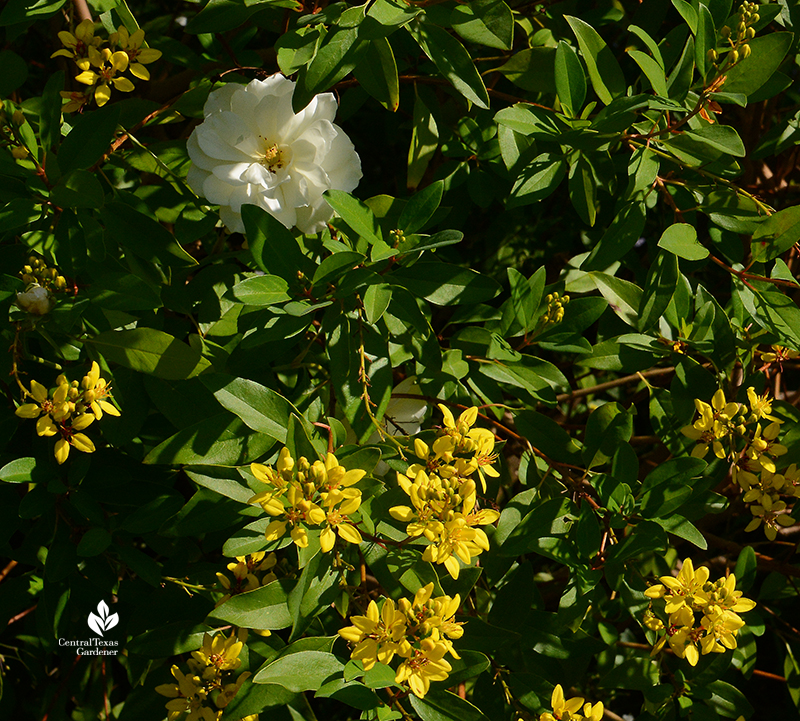 A few years ago, I planted a Yucca gloriosa 'Variegata' for bold foliar contrast. Unafraid of my heavy soil, it handles winter without a root rot whimper.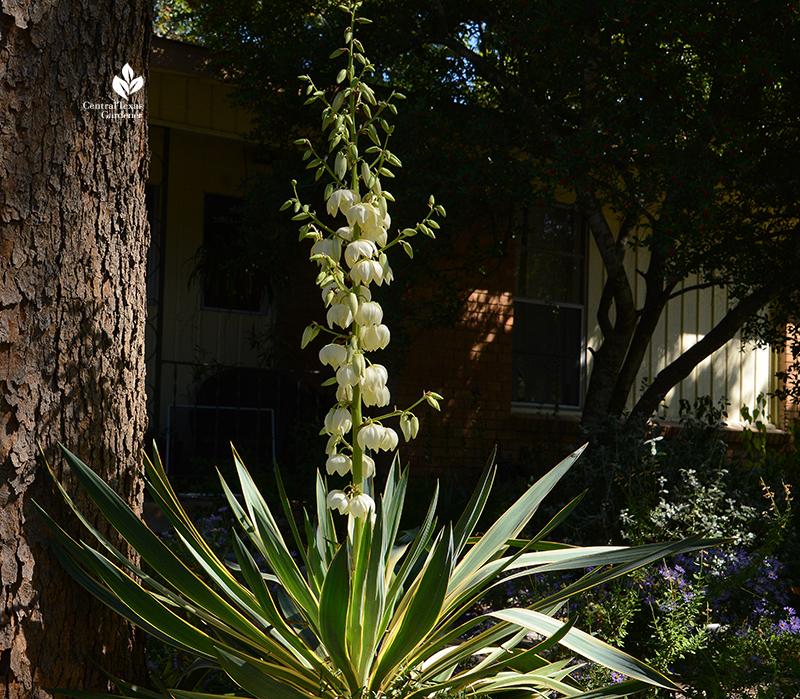 Then it bewitched me with a surprising, towering spike of ballooning bell-like flowers!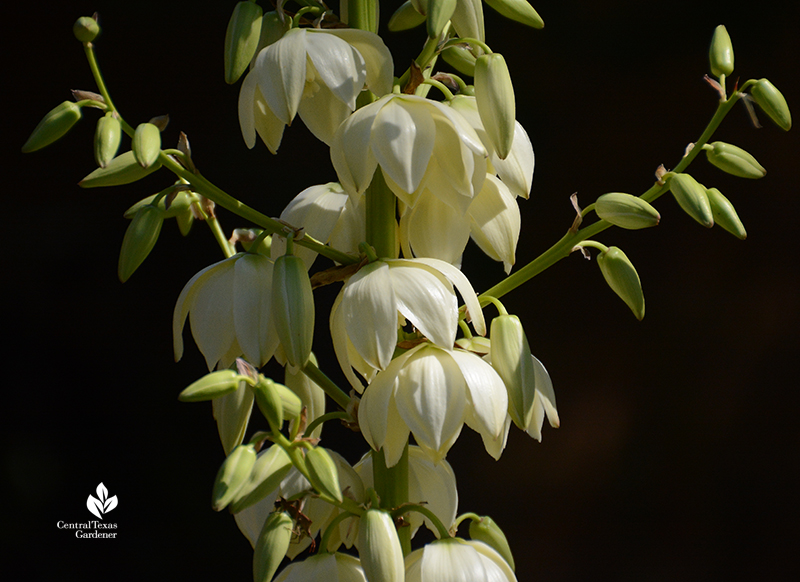 It's totally cold hardy. For a list of succulent cold hardiness temps, check out the Austin Cactus & Succulent's list.
The trick to planting winter annuals like pansies, violas, and snapdragons is to wait until we're past scorching temperatures. In containers, swap out summertime's fun or drop into borders for cold weather color like in Elizabeth DeMaria's garden where she also seeded larkspurs and poppies.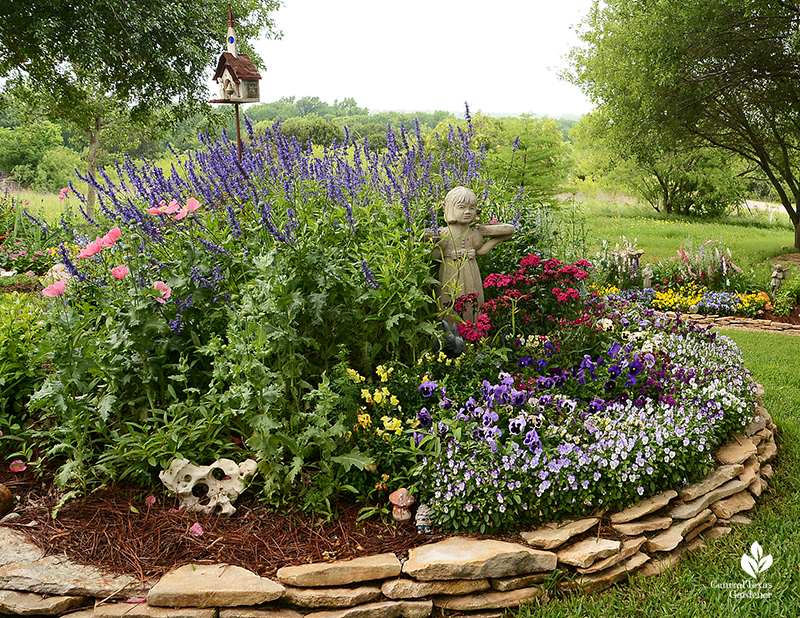 Julie Nelson and Kay Angermann charm up an old galvanized tub with cyclamens.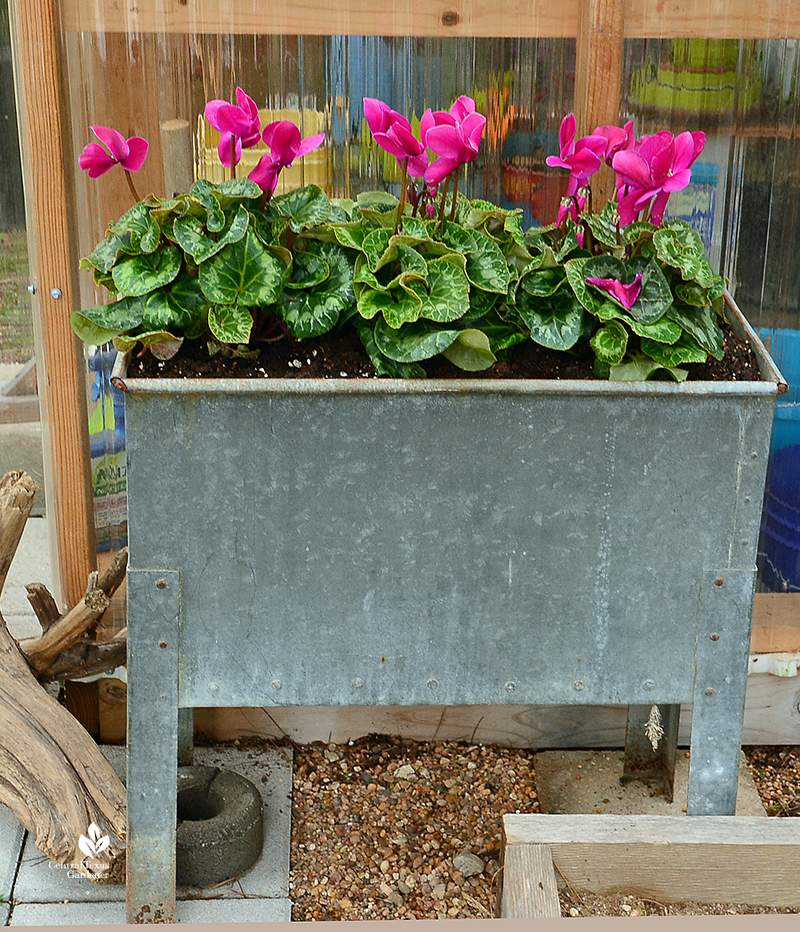 One of my faves is long-lasting calendula. Its petals are edible (great in salads) or to make your own skin salve.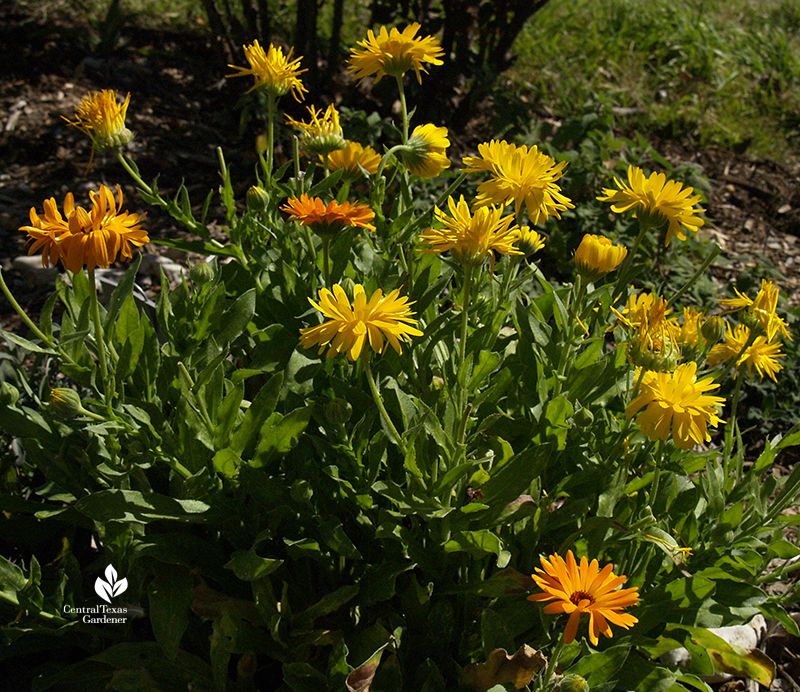 Plus, since Central Texas winters trick us with warm and even hot days, calendulas serve up food for bees and other pollinators.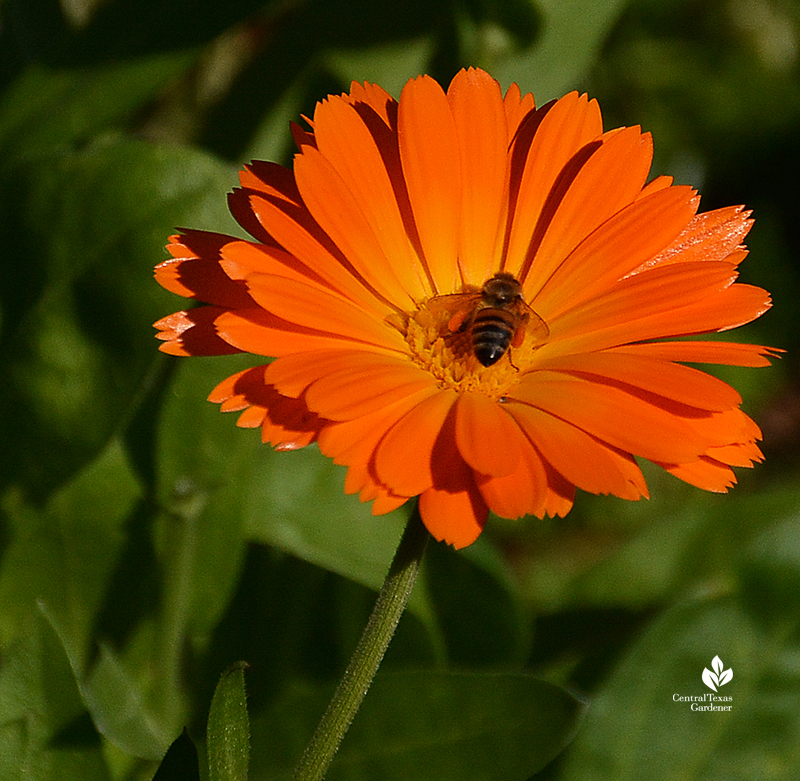 November means that all of us growing citrus can expect succulent harvests soon. My 'Miho' satsuma orange is so small that a branch drooped with its fruitful burden. In September, I propped them on some bricks to avoid soil contact. I'll be cutting them by the time you read this!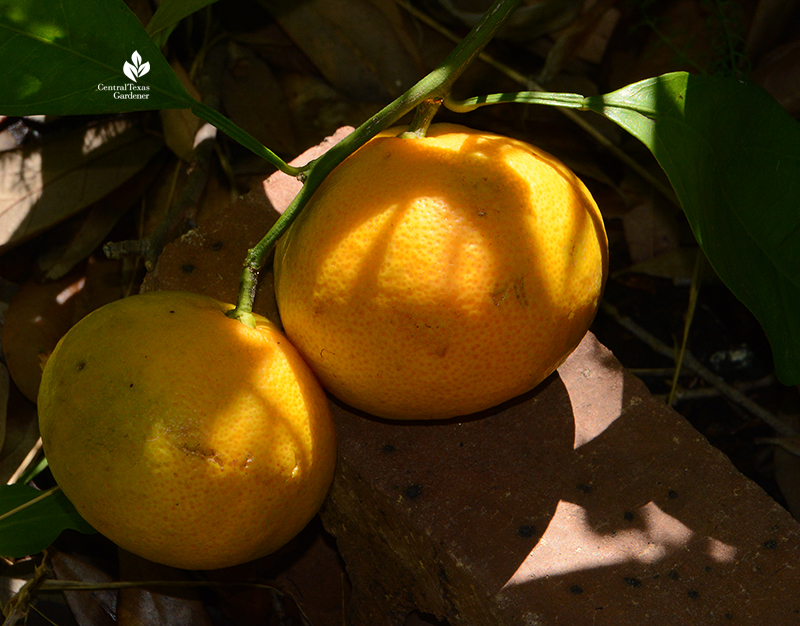 Established 'Mr. Mac' still has another week to go before we tuck into these sweet, easy-peel satsumas. The trick with citrus is a high-nitrogen fertilizer.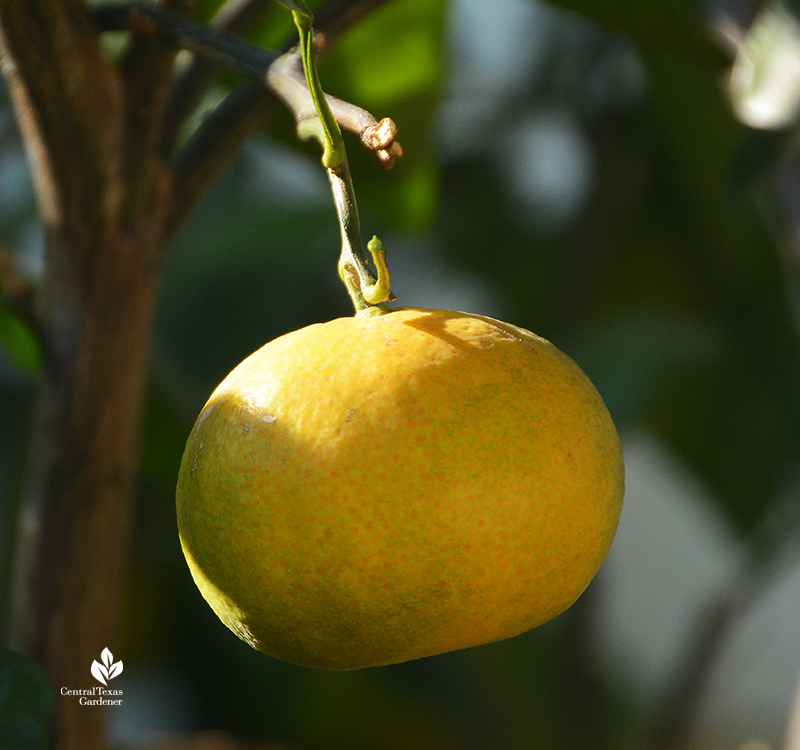 Thanks for stopping by! See you next week, Linda
Comments