July 14, 2022
Orchids & Sunflowers & Sun Shades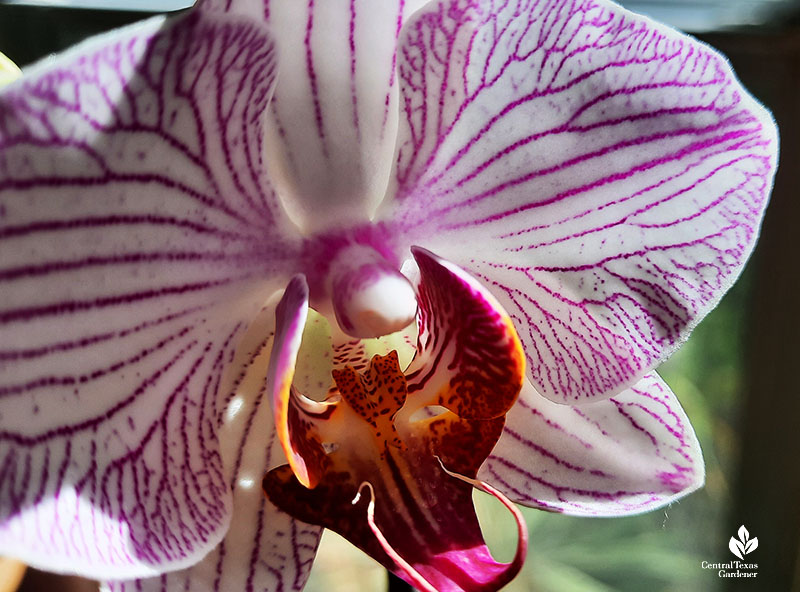 We broke another record! On July 14, the past seven days were the hottest lows and highs in Austin's history.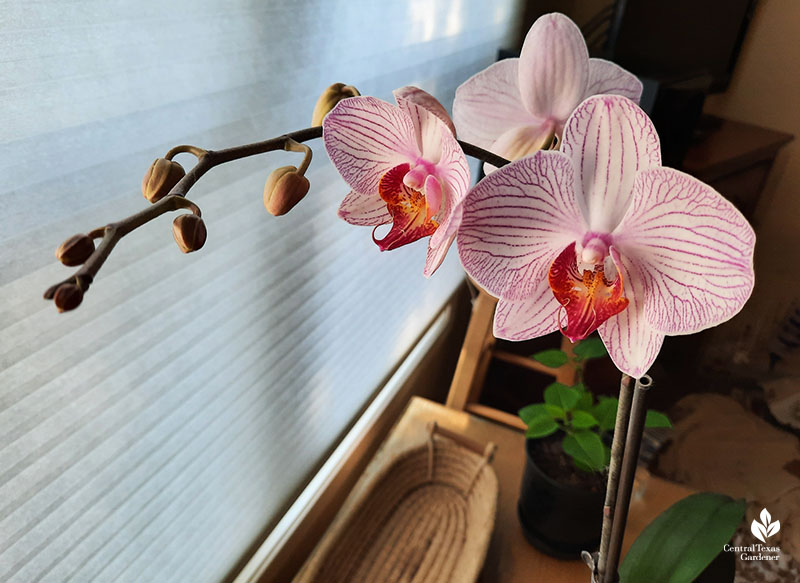 Yep, on our 35th day over 100 degrees, and the 13th consecutive one, things are sizzling outside. From its comfy spot inside, my Phalaenopsis orchid watches the thermometer soar as it celebrates its fourth blooming year.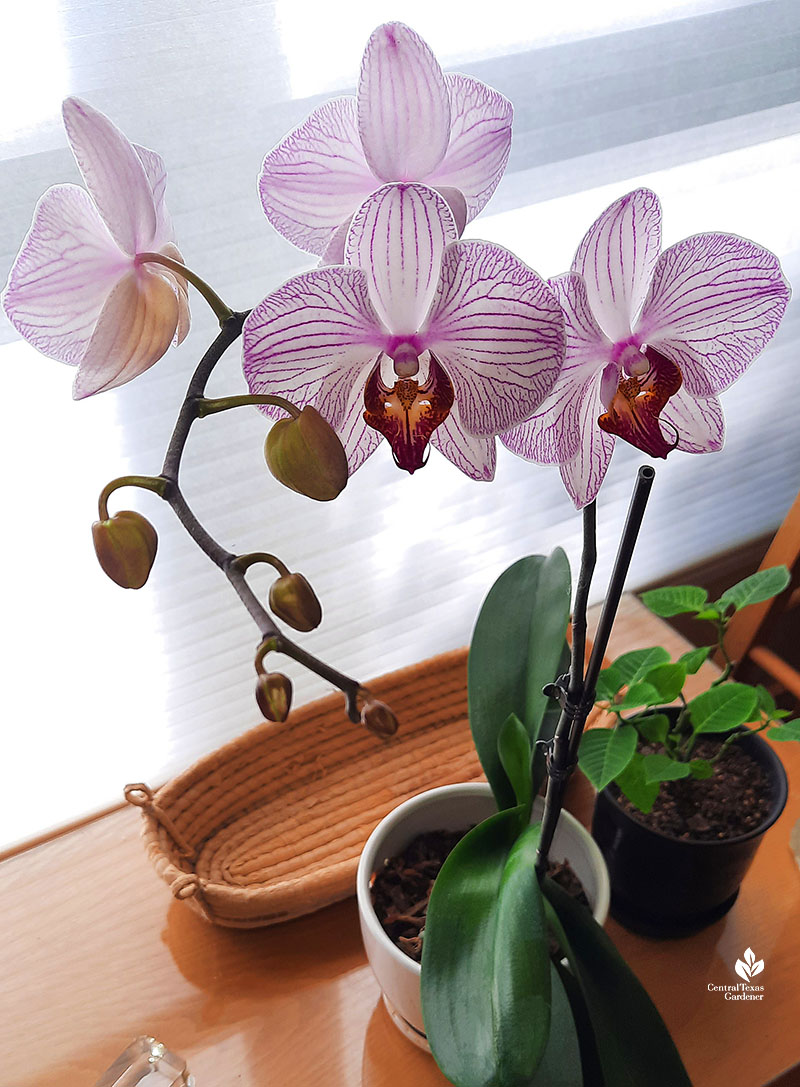 Now, this plant usually flowers in January. In 2021, it didn't start until March, possibly set back from the big February freeze when the windows even iced over indoors (almost sounds refreshing right now, right?). It started flowering in March and kept going until late July.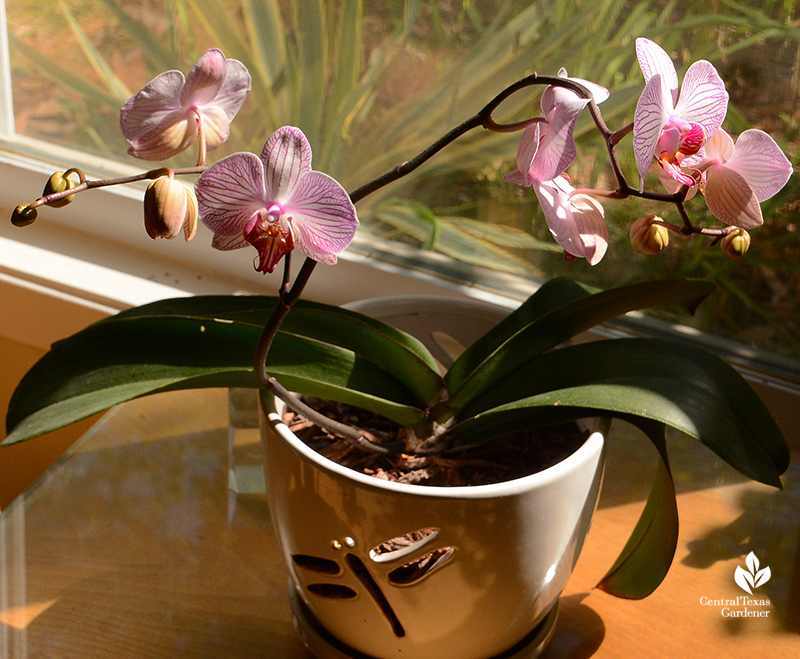 When it outgrew its first two starter containers, I repotted it into an orchid pot in August 2020 and planned to do it again this summer. The pot is still fine, but it's good to replace the bark potting mix every 18-24 months. It's also a good opportunity to check the roots. Cut off any that are brown or black. Unwrap white roots that are circling the root ball (as you would with a garden plant). Move it to a shady spot for a few days and hold off on watering for a few days, too.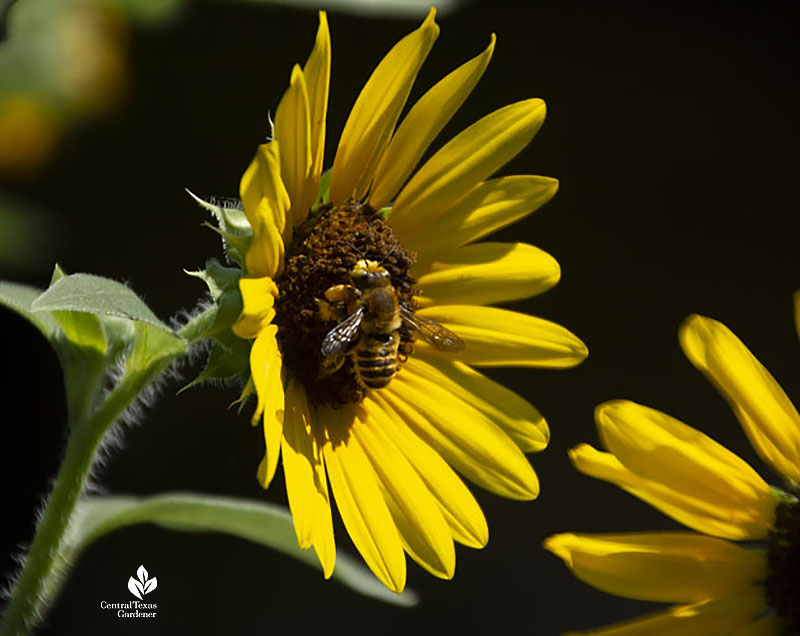 Even sunflowers are looking a little stressed. Still, bees of all kinds, including this fuzzy bumblebee, are grabbing the gold while they can. Birds flock to flowers that have already set seeds. (These pop every year from bird food that "some-birdy" dropped years ago). Sunflowers are also a larval host plant for Bordered Patch butterflies, along with Painted Lady, Silvery Checkerspot, and Gorgone Checkerspot.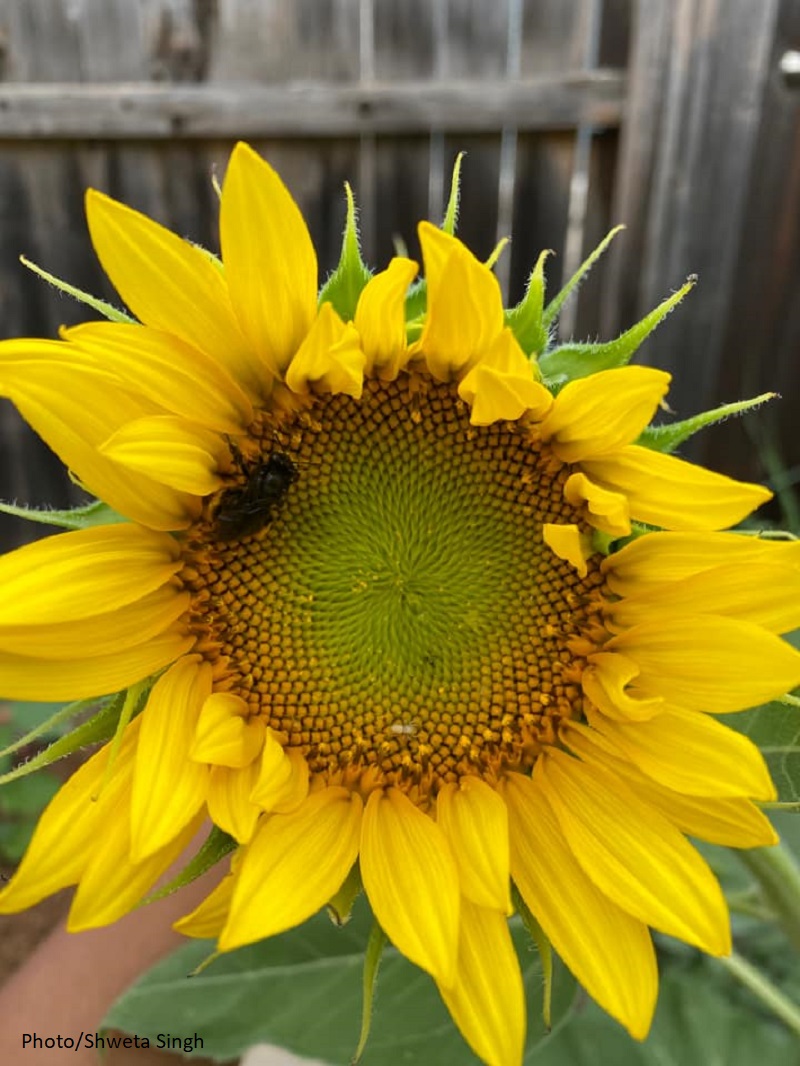 On CTG's Facebook page, viewers shared their love of these plants that go to great heights for our wildlife. Shweta Singh loves her huge-flowered variety, planning to grow more plants for bees.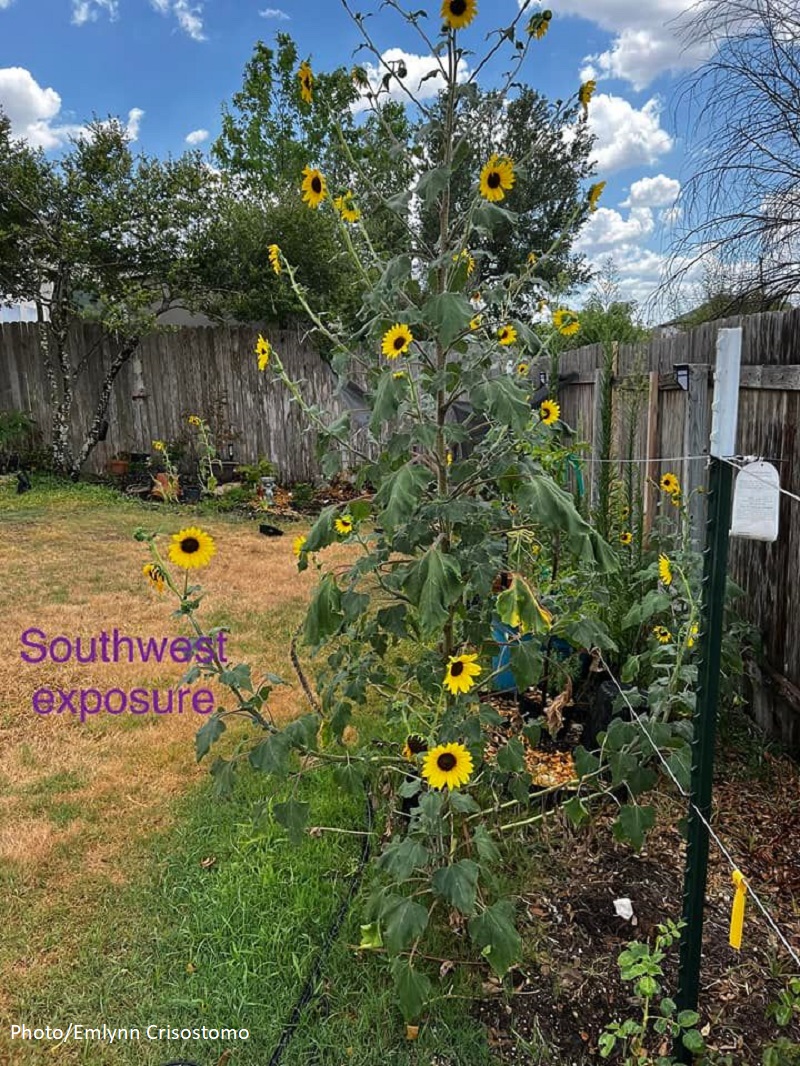 Bees are all over Emlynn Crisostomo's plants that tower over the fence.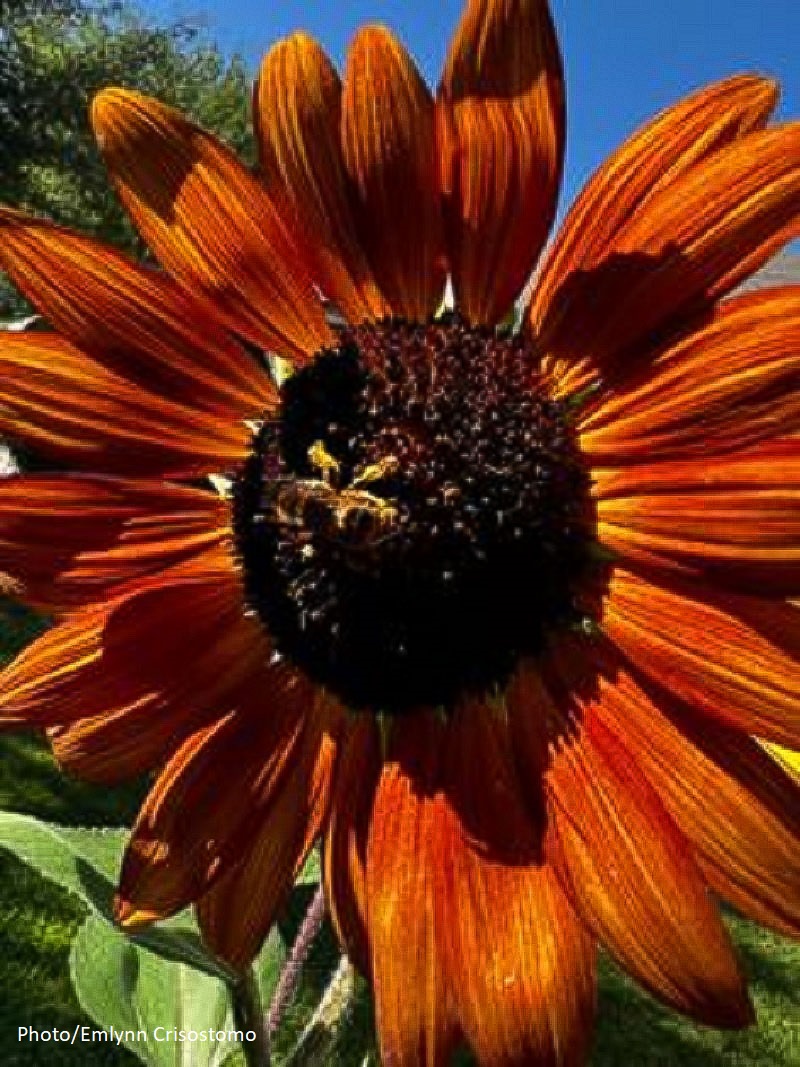 She's growing many varieties, including flaming 'Velvet Queen'.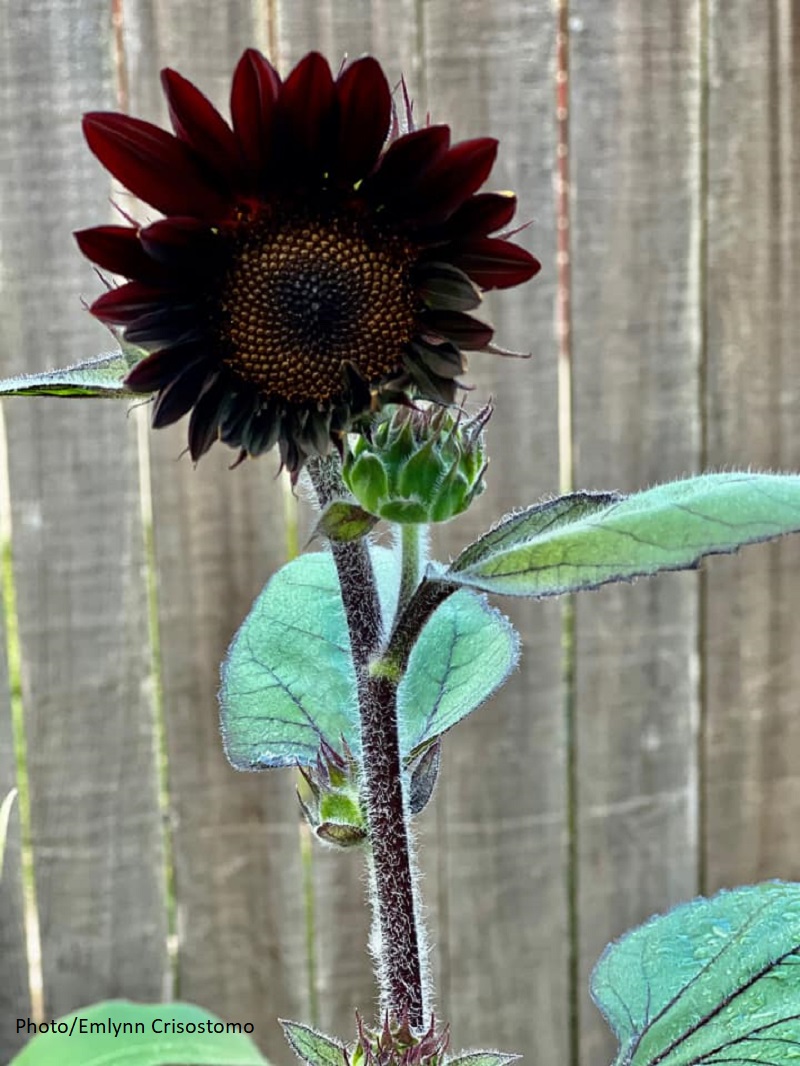 And 'Chocolate Cherry.'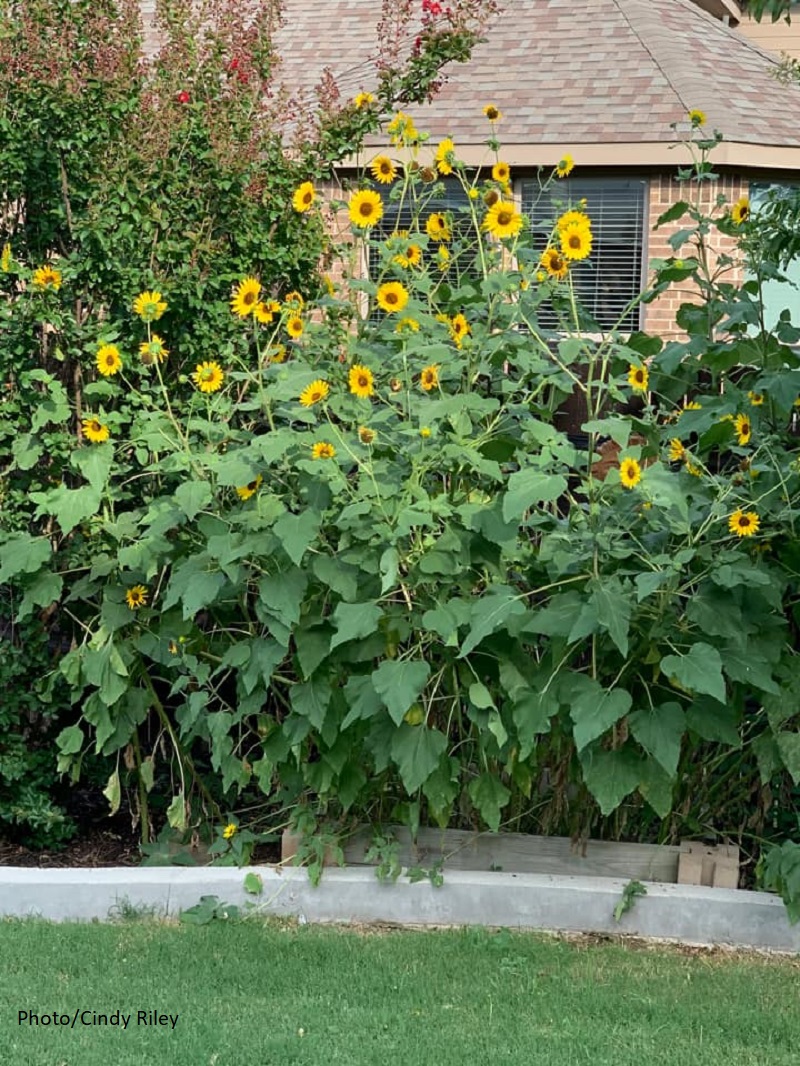 Cindy Riley wrote, "After the first year of planting just three seeds, this year I have this!" She's also growing zinnias for bees and butterflies.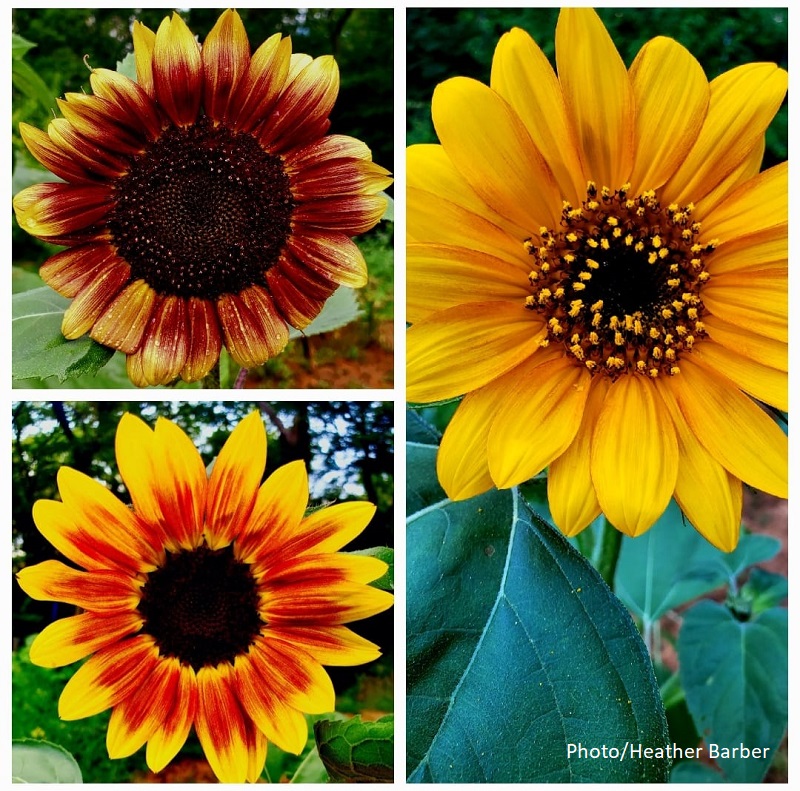 Heather Barber's also got a lovely collection! I've tried the remarkably beautiful varieties with no luck, so I'll hit up our viewers up for advice!
Here's a very enlightening article about sunflowers from the Lady Bird Johnson Wildflower Center.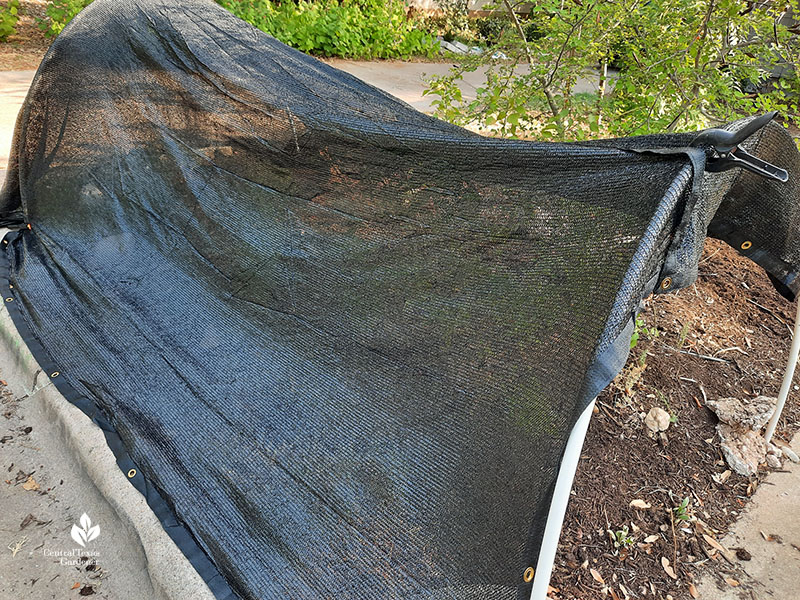 To take the heat off this year's newcomers, vegetables, and stressed smaller plants, shade cloth is a big help. It's valuable for succulents, too, that can suffer from sun scald. There are many colors, fabric types and weaves for degree of protection. I can't curate all the articles about this, but basically, anything you can do will help: even an umbrella, old window screen, or lightweight row cover. These gardeners stretched shade cloth over PVC hoops to shield spring-planted native plants that are still getting their roots in.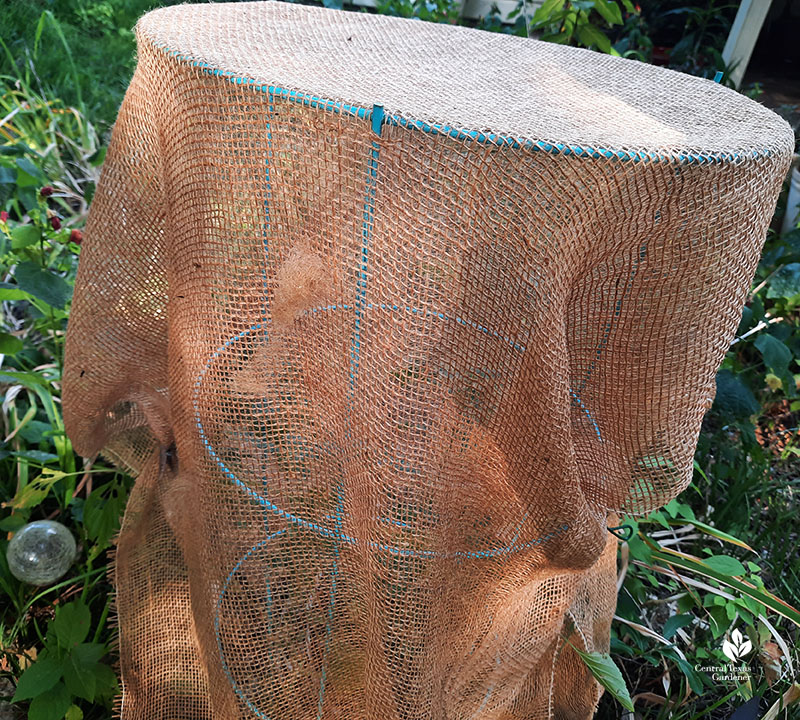 I happened to have some burlap shade cloth stuck in the shed that I've used to shade new plantings in spring when temps go crazy high: even a week helps while they get used to their new home. I cut some and clipped over a tomato cage to protect a spring-planted Salvia guaranitica that's howling in distress.
I stuck a post in the ground to drape it over a young and very anxious American beautyberry. I'm giving them a very slow hose drench every few days which helps. Honestly, I thought they got enough shade, but the rules changed this year, so I think I'll move them more into shade in late fall/winter.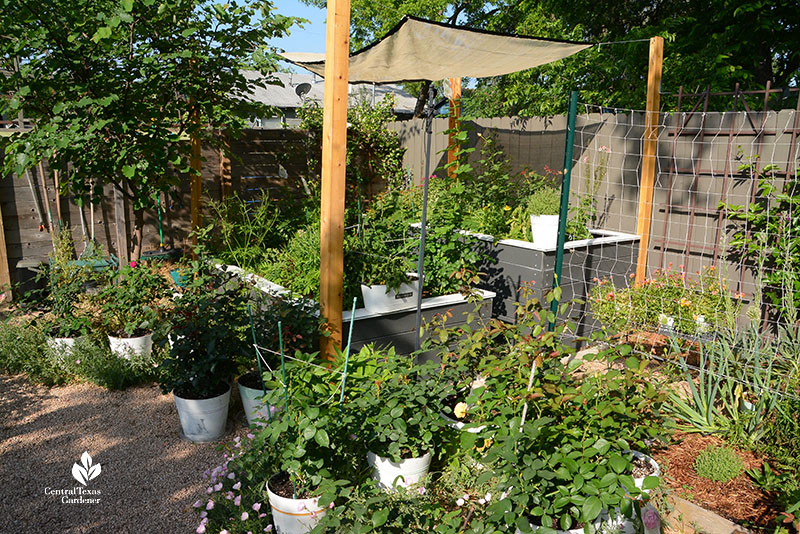 On our May visit to Andrew Ong and Jared Goza's garden, they showed us how they framed a shade cloth to protect their roses and various perennials and herbs from too much sun.
Thanks for stopping by, Linda Lehmusvirta
Comments