April 16, 2015
Creative Concepts
Poppies are popping our eyes out around town! What creative little hybridizers they are.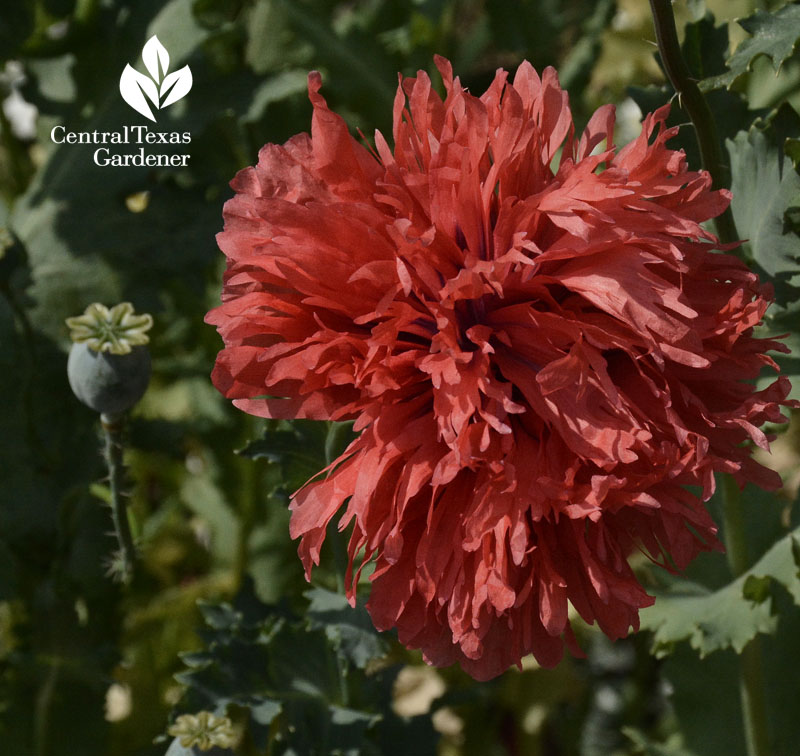 I love it when plants are craftier than we are. My native Salvia lyrata seeds plopped down in narrow chinks of my rough stone back patio. Thank you!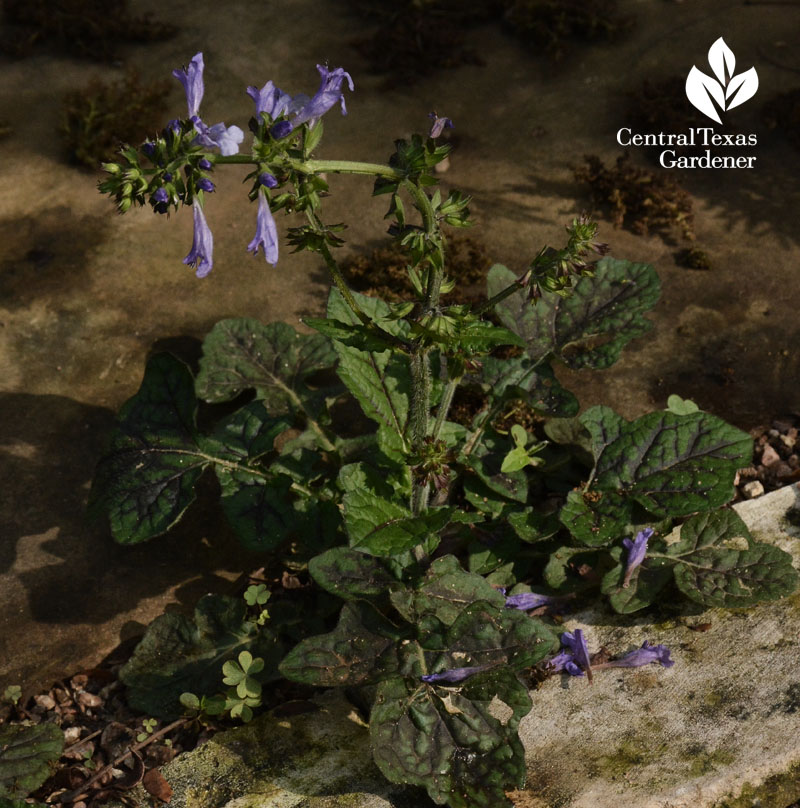 In a drive by garden, I bet the gardeners "sort of" planned this lovely wildflower scheme in their front yard.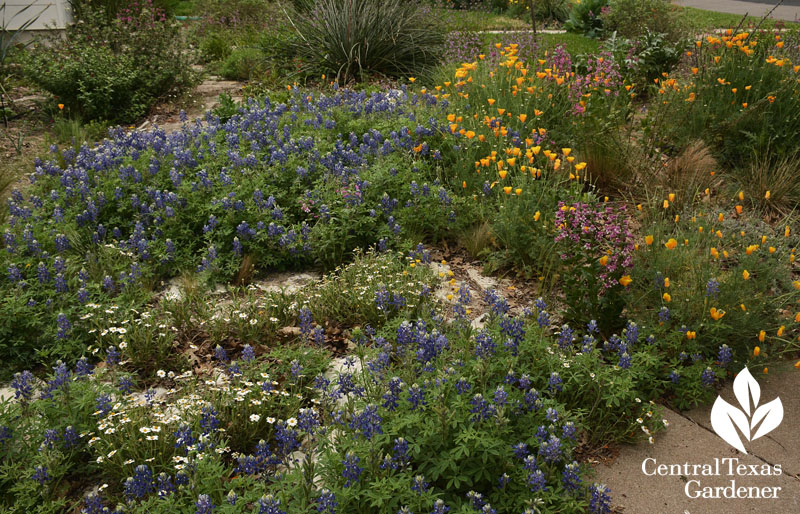 These gardeners in Liberty Hill wanted a greenhouse and storage area. Thrifty, creative ones that they are, they snagged old telephone poles to anchor it. They salvaged doors, windows, and wood online and from friends.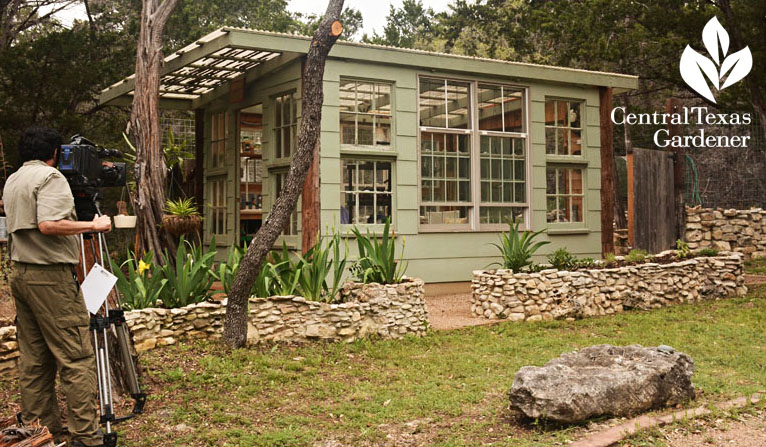 Now, who hasn't managed to rot out a wheelbarrow? Mary Lew Quesinberry turned this one into a charming container to accent a shady spot.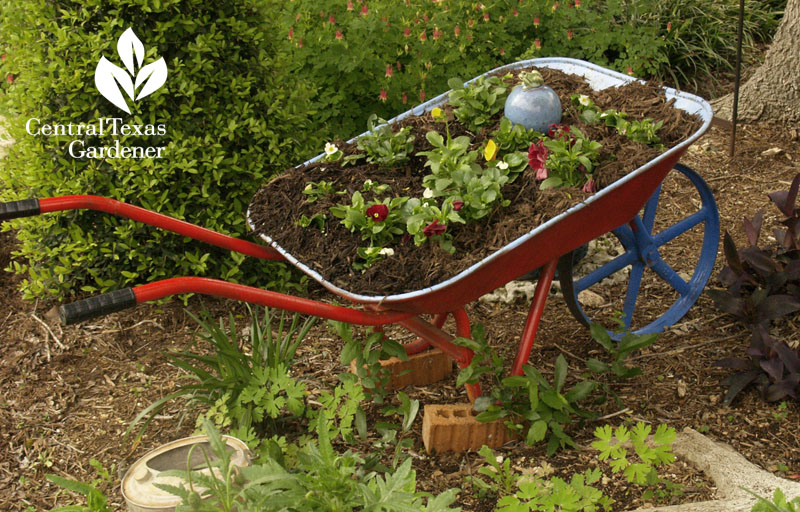 Amanda Moon from It's About Thyme is one of the most clever people I'm lucky to know! This week, she joins Tom with creative ideas with food and pots.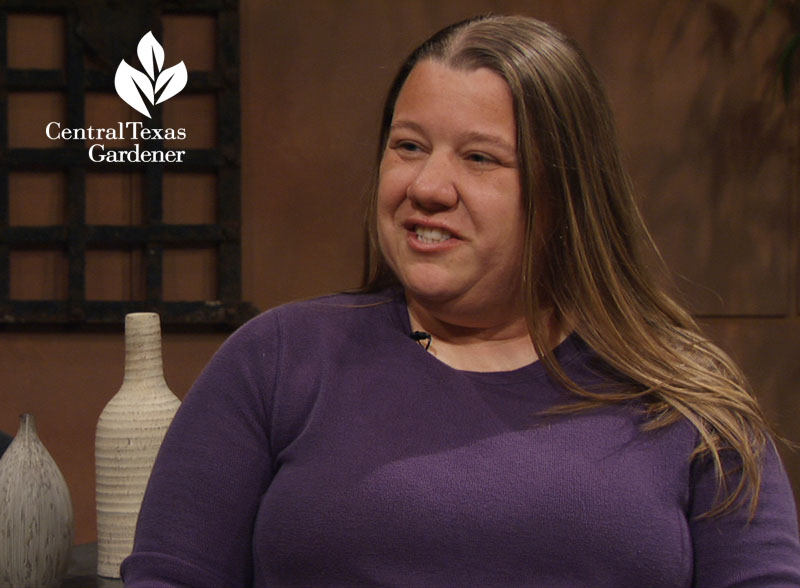 Did you know that we can grow nutritious goji berries? This sprawling plant to about 3' round is cold hardy, and would even look great over a retaining wall. It can take full sun but appreciates afternoon shade. Harvest berries in fall.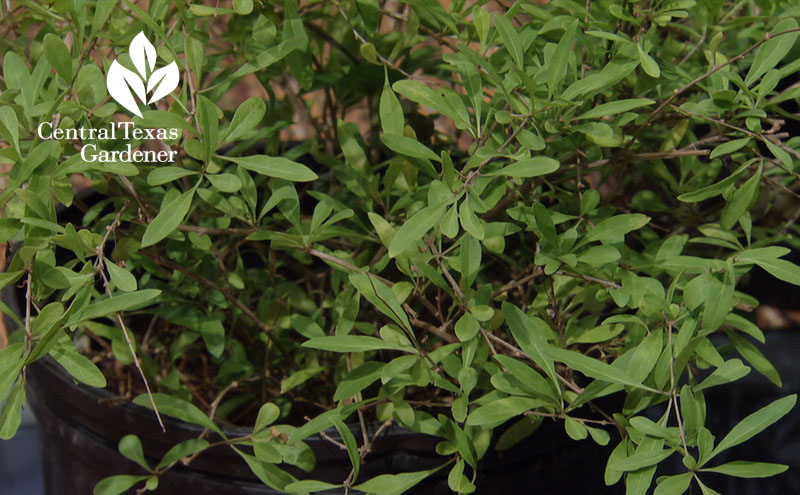 For morning sun, pineapple sage attracts bees and hummingbirds like other salvias. Its leaves have a fruity flavor that Amanda pairs with fish and chicken.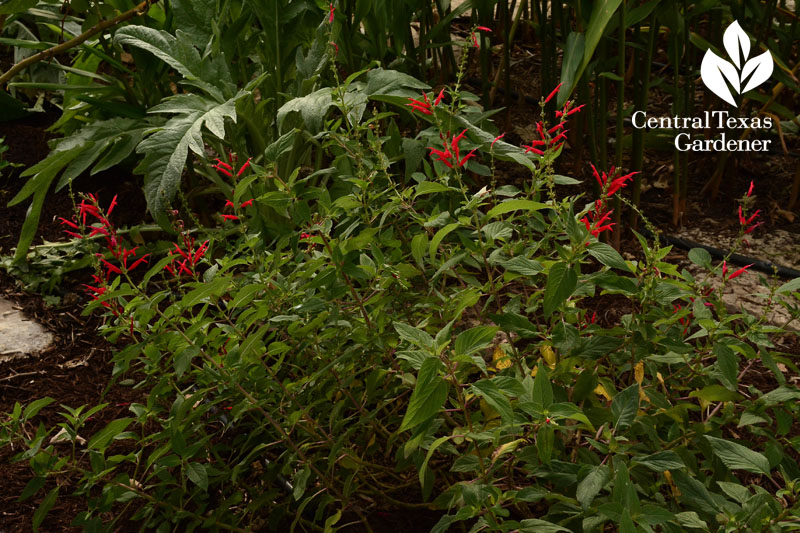 Cute containers! Thrift store finds, your garage, or garage sales: clever up your patio like this.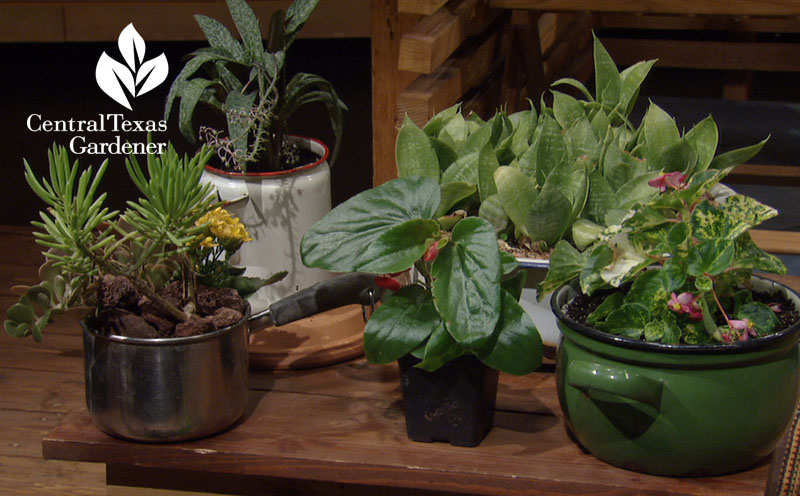 But here's the ROCK STAR! A melted LP (scratched, warped, not classic keeper) makes new music.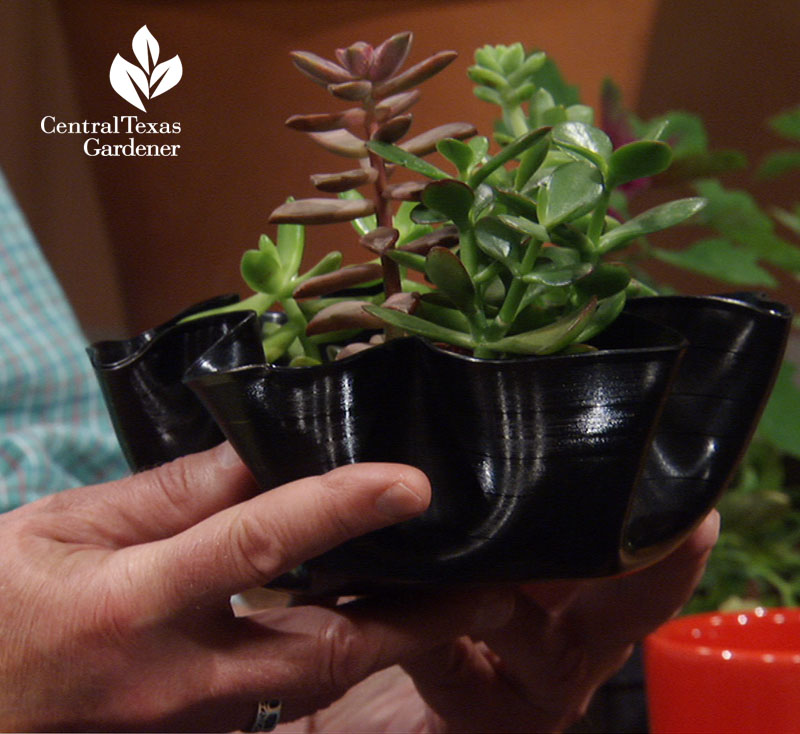 From Amanda's mom, here's the recipe for vinyl record plant pots:
Set oven to 200-250 with a glass bowl inverted on a cookie sheet (some people leave the bowl upright and sink the record into it).  Place record into heated oven on top of bowl bottom and heat until the record folds over the bowl.  Remove and shape with oven safe gloves.  Make sure you keep the room ventilated when melting down the records. Watch now to see more!
Gardeners are always staking out thrifty ways to stake tomatoes and vines. I spotted this inexpensive idea at The Natural Gardener a few years ago.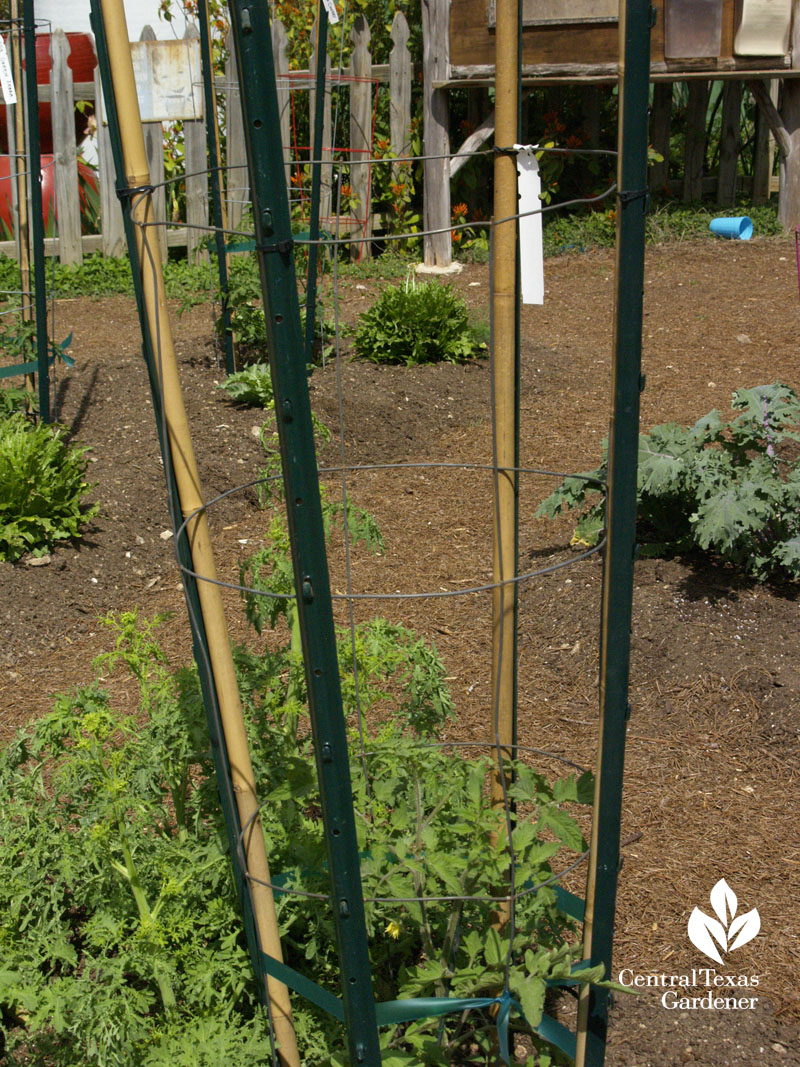 This week, John Dromgoole shows how to stake plants with sturdy T-posts, bamboo, and zip tie, even in big structures for gourds. Watch now!
Viewer Picture goes to Jennie Ostertag who scavenged her tree trimmings for this artistic trellis!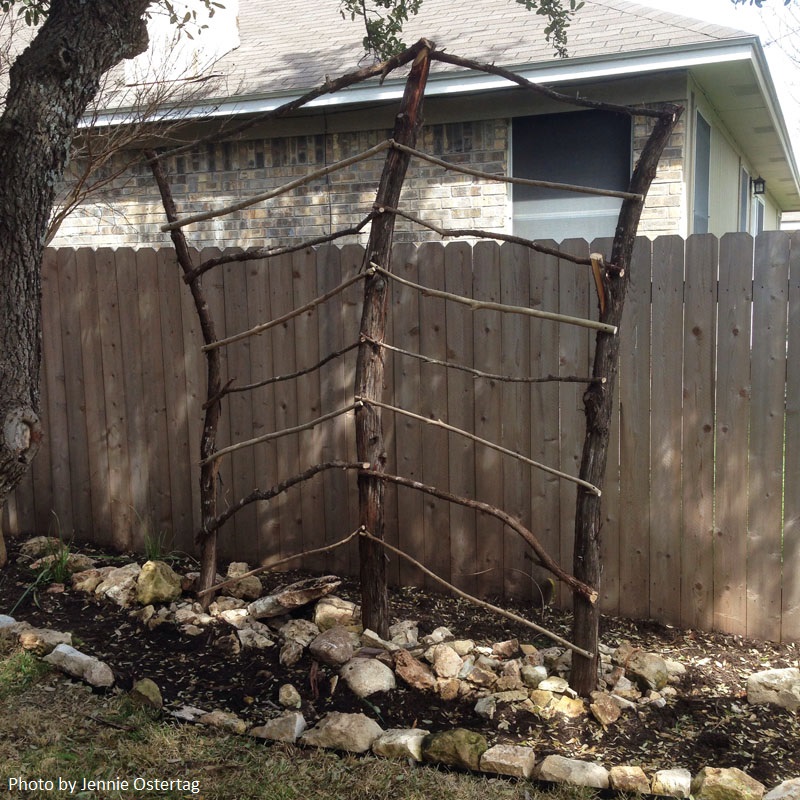 The posts are large cedar branches. For the cross pieces, Jennie used cedar and crape myrtle. See how she did it!
Hyacinth bean vine, Daphne's Plant of the Week, is a lovely summer annual that needs structure. Here's how Trisha Shirey trellised hers at Lake Austin Spa.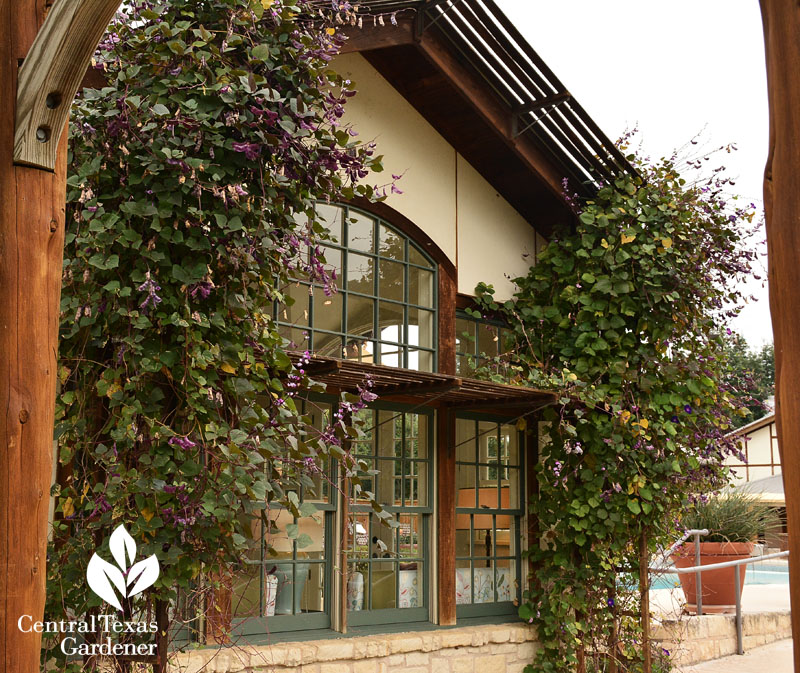 Its flowers attract bees and hummingbirds, and its glossy purple seed pods are super in floral arrangements until they fade. Find out more!


Thicketing (as in invasive!) evergreen primrose jasmine covers its cascading stems with yellow in winter and early spring.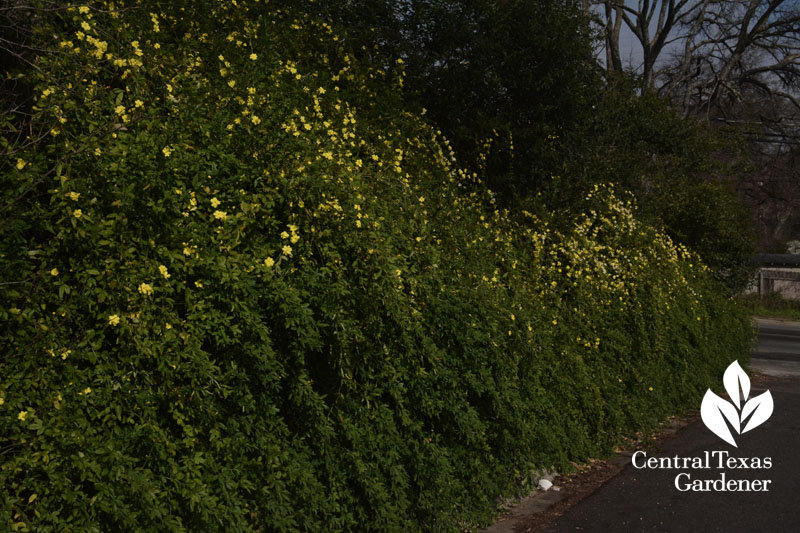 They can get pretty ratty, thought, with lots of dead undergrowth. Thanks to Kathy Smith for sending us this elderly one as an example that prompted this segment!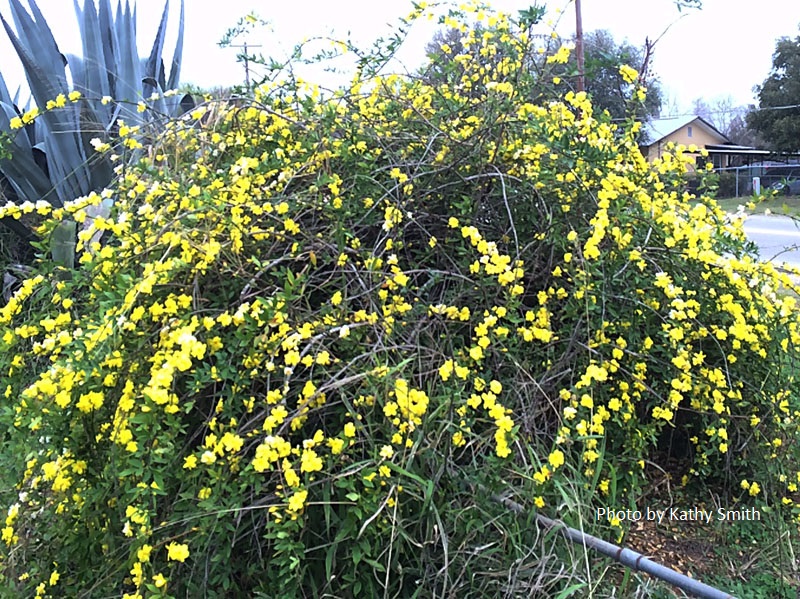 Daphne explains how we can cut them down to the ground, as I have done. When they (quickly) sprout new growth, stay on top of pruning (like with rosemary) to keep them dense.
On tour at the Ann Richards School for Young Women Leaders, meet the young Makers taking creative charge of their future.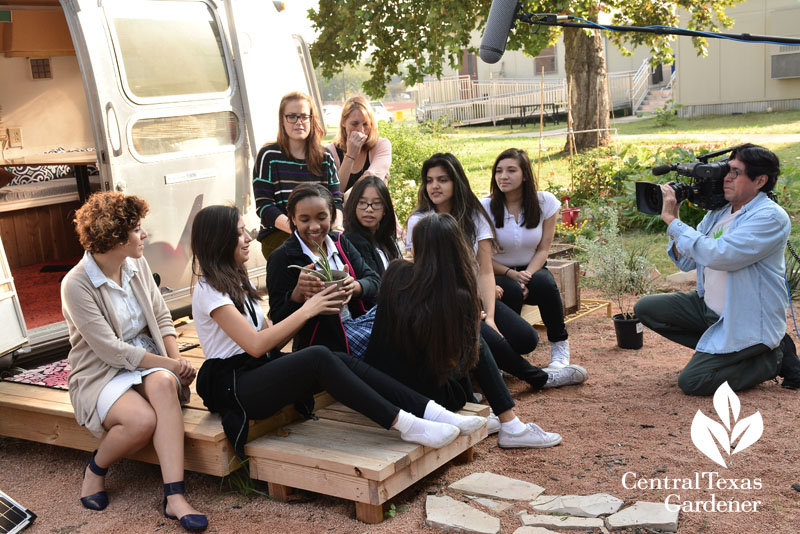 For Project Ventura, Ana Josephson's 10th grade engineering students and Kat Sauter's 7th grade science students collaborated to turn a 1997 Airstream into a teacher's lounge, surrounded by fragrant, waterwise gardens.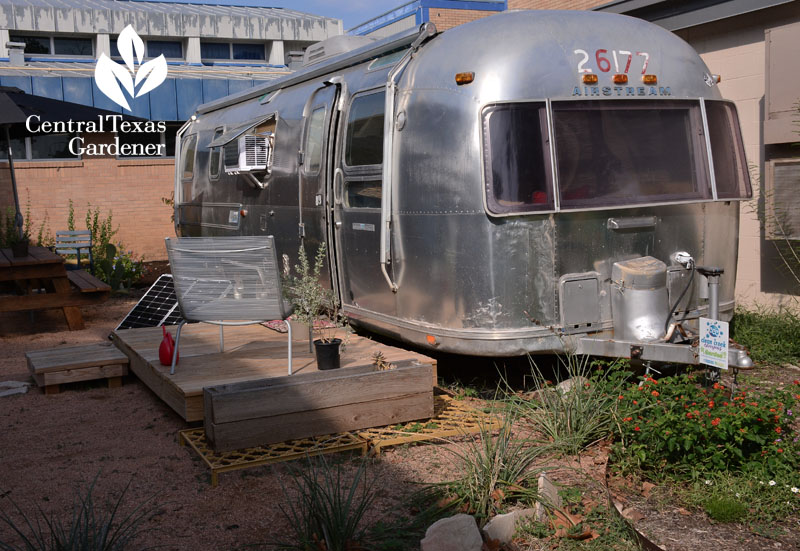 With online technology, team collaboration and hands-on hard work, they built the Airstream's furniture, set up solar power for small appliances and computers, and dug out Bermuda grass to plant fragrant roses, vegetables and wildlife plants.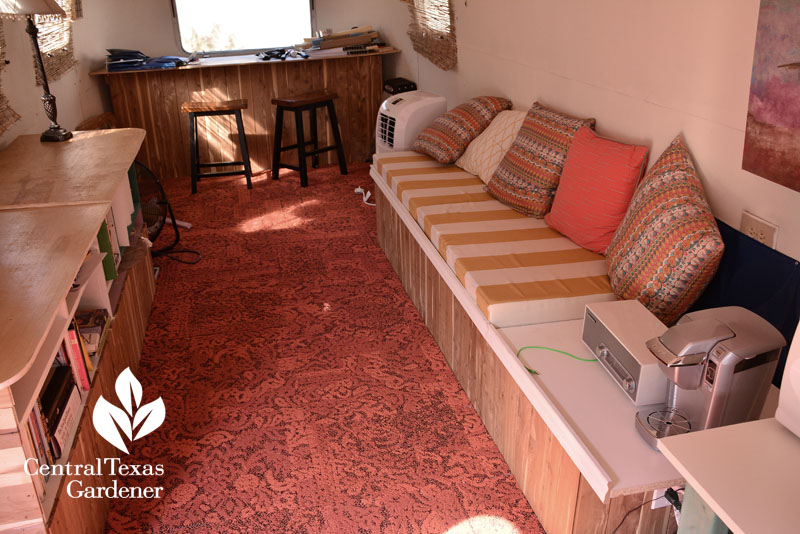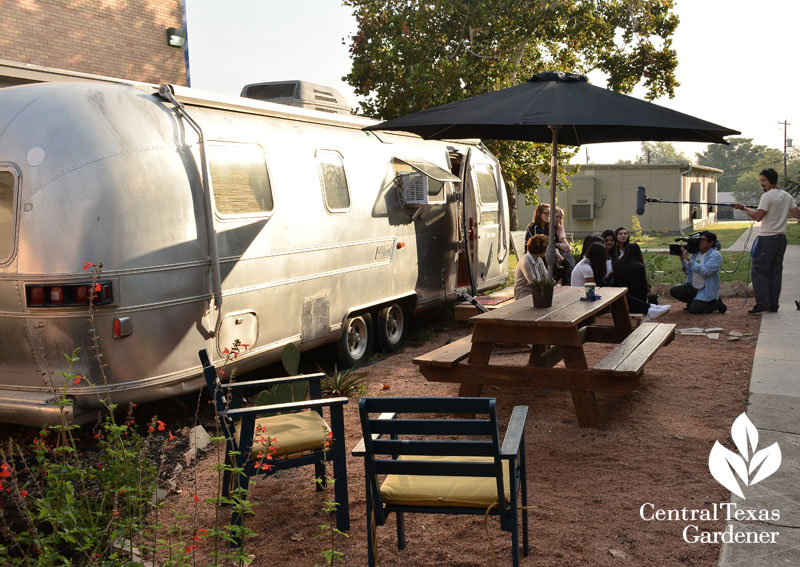 Principal Jeanne Goka supports her students' project-based learning that teaches them to reflect, improve, and remake, valuable lessons for the future!
Thanks to KLRU's Randy Reynolds for providing the music. Check out his Hardly Sound documentaries that explore the creative process of Austin musicians.
Meet the Makers now!

Thanks for stopping by! See you next week, Linda
Comments