November 22, 2017
Giving Thanks for Nature
Every year I give thanks to cheerful 'Butterpat' mums that hunker on a driveway bed, hailing me and every flying creature.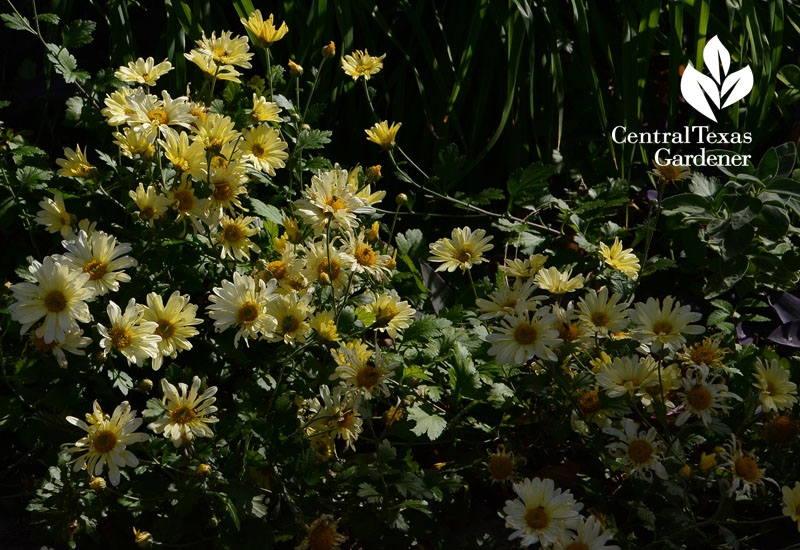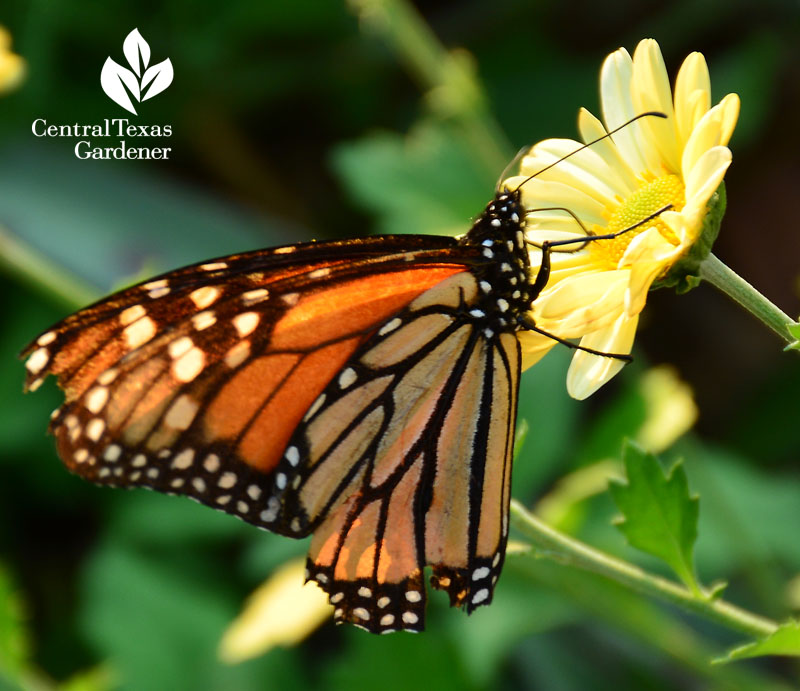 You never know what you're going to discover in your own yard!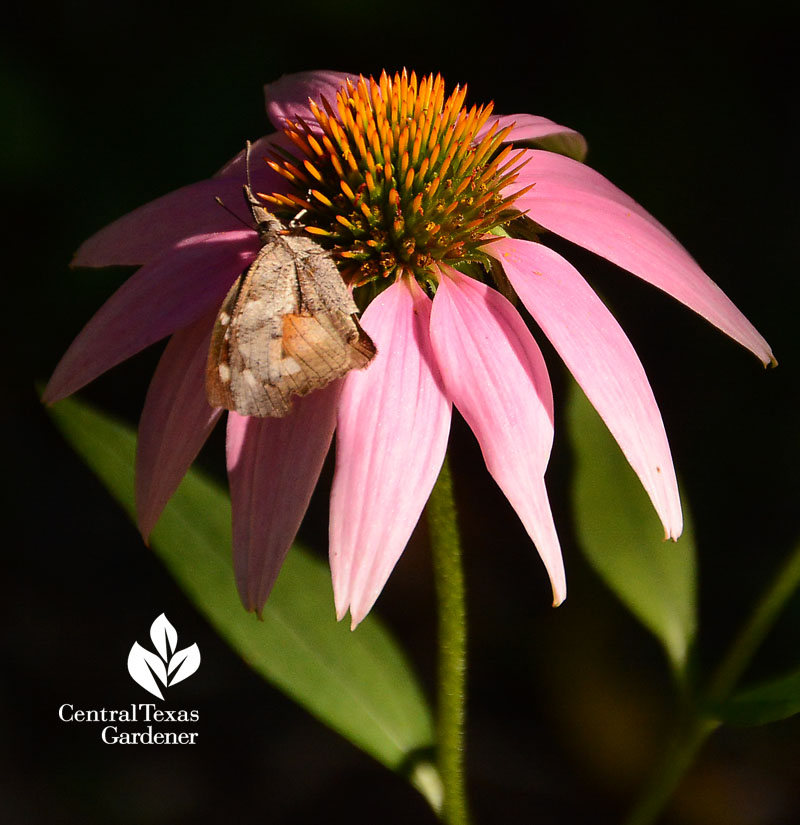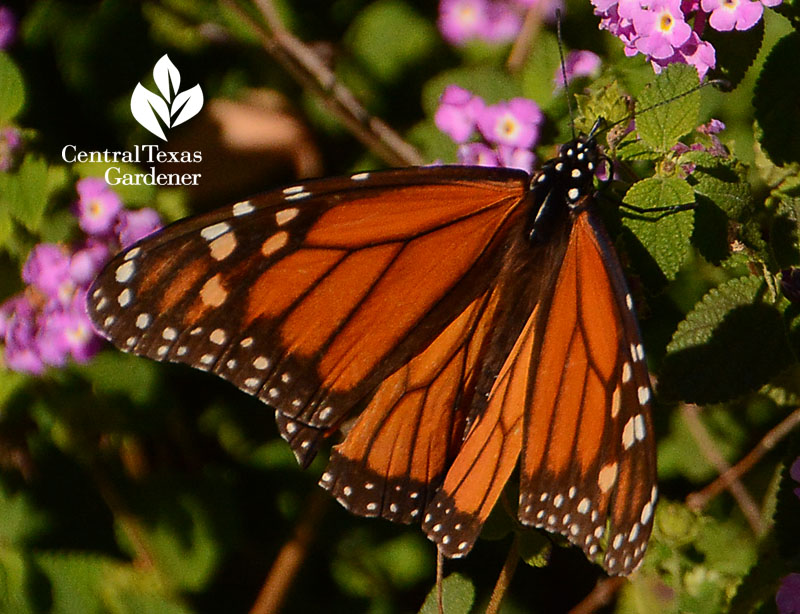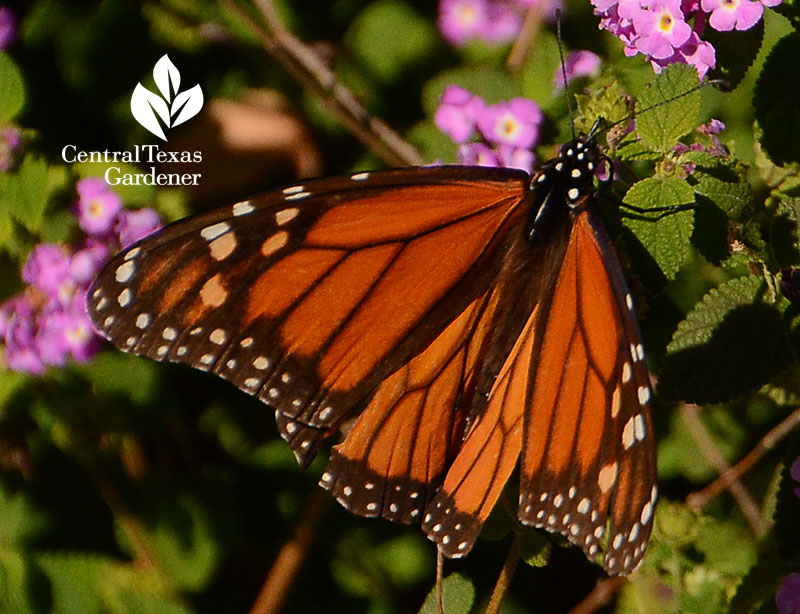 That's why Richard Louv, author of author of Last Child in the Woods, The Nature Principle and Vitamin N: The Essential Guide to a Nature-Rich Life, examines nature-deficit disorder and how it impacts us.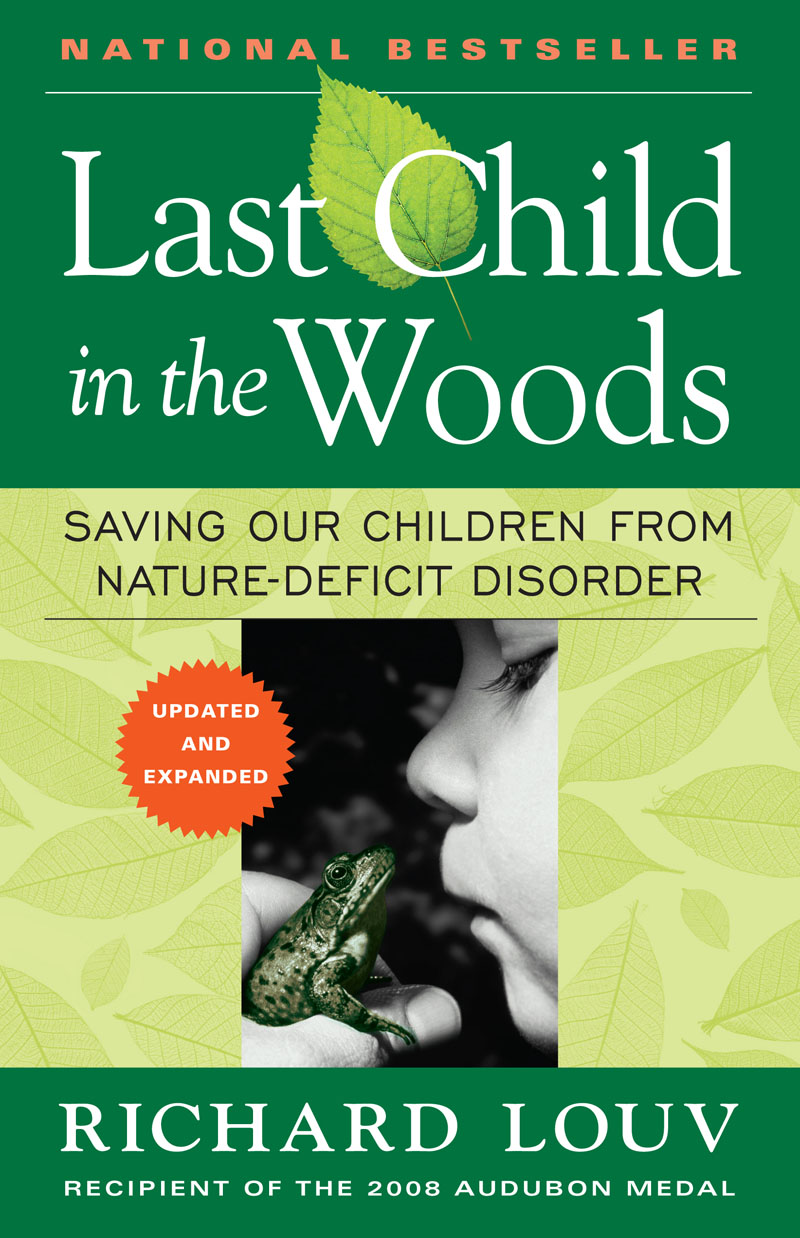 This week, we pull his interview from our archives, because his stories and wisdom are more important than ever. Watch now!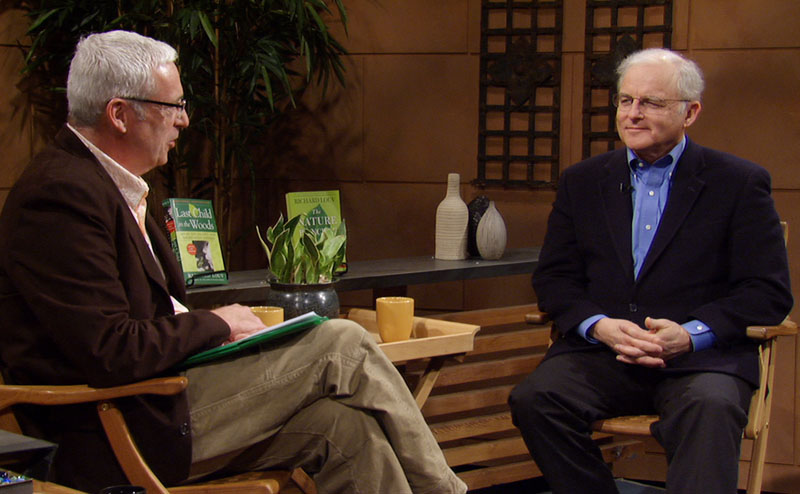 Patricia and Jennifer Loth are exploring the mystery of pears and why their tree's harvests are rock hard. Last year, they picked the fruit and froze it, hoping to soften. This is what it looked like inside when they cut it open.

We consulted Texas A&M AgriLife Extension fruit specialist Jim Kamas, who believes that this tree is 'Orient', a European cultivar. These pears have a very high grit cell concentration, and are rock-hard at harvest. These pears ripen after harvest, and putting them in the freezer never converts the sugars. Get Daphne's complete answer to soften pears.
Now, about a deer-proof, low maintenance plant with stunning foliage and flowers that catch flies? Thanks to gardeners Mimi Cavender and Joel Venable in Wimberley for recommending distinctive Stapelia gigantea, commonly known as carrion plant, Daphne's Plant of the Week.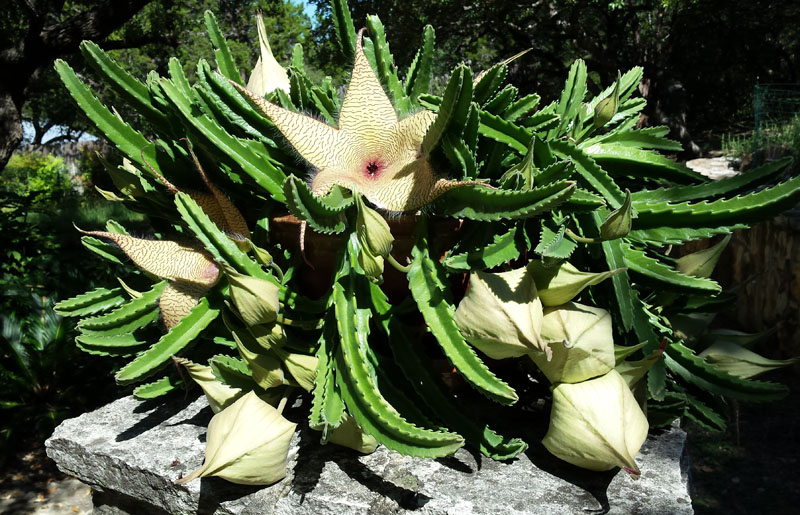 For them in the Hill Country, Stapelia gigantea is a wonder plant, since its stunning foliage and flowers are DEER-PROOF, and those gorgeous flowers catch pesky flies quite naturally.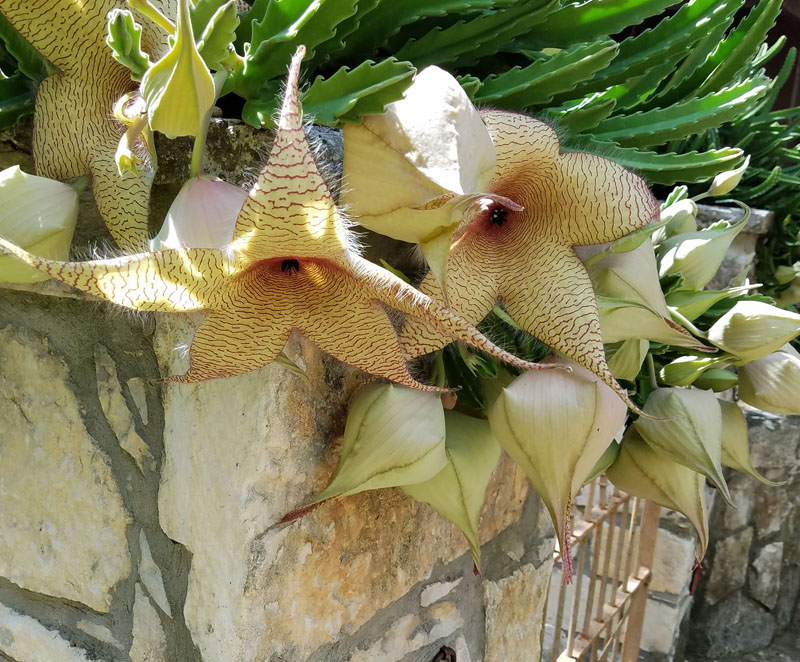 They got started with divisions, since this succulent is easily propagated by rooting in water, soil, or natural layering.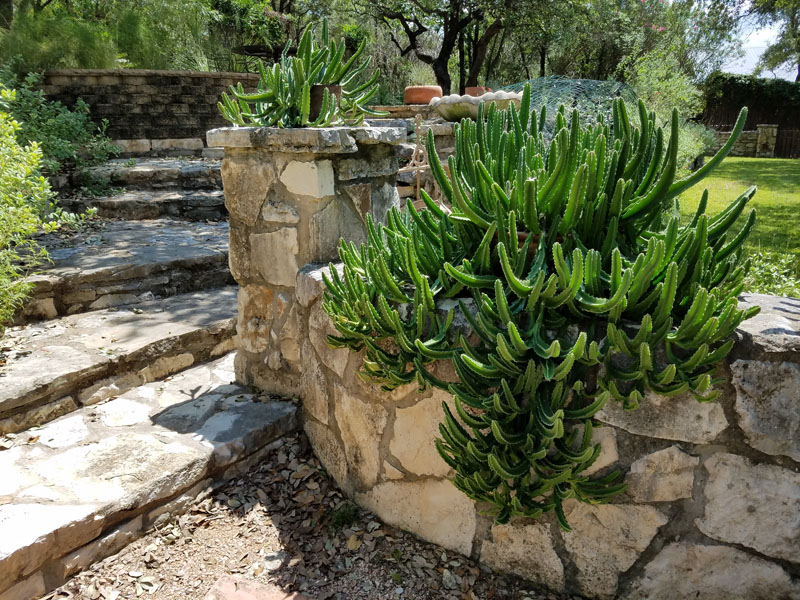 They tell us, "Potted in full sun to dappled shade atop ledges or on patio walls, it pushes up dense crowds of rich green fleshy spires and tumbles down in unstoppable cascades. It blooms all summer." And this year, it bloomed again in fall!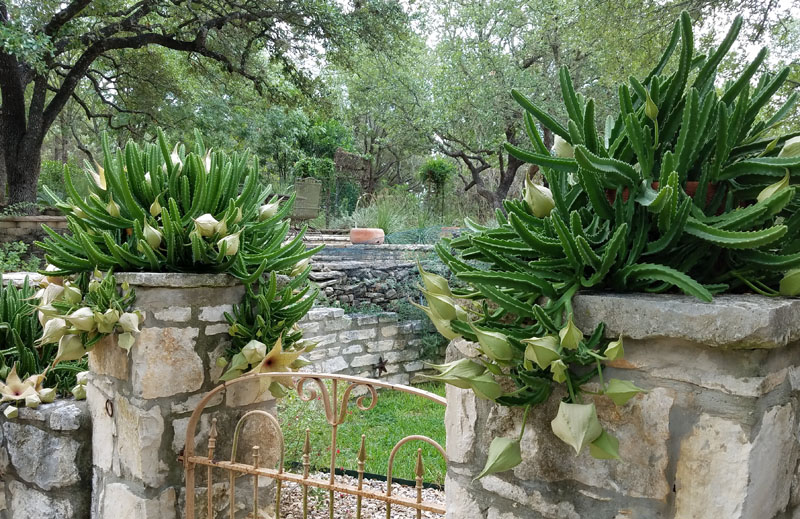 Now and then, they fertilize with fish emulsion and provide moderate water. Now that the foliage is so heavy, they cocoon their containers in old quilts when temps hit the low 20's. The plants droop a bit, but bounce right back! Find out more.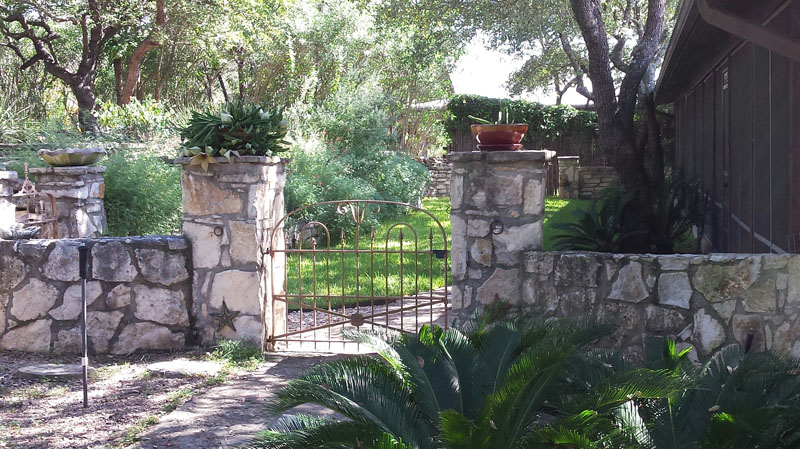 Trisha heads outside to design indoors with garden scavenges.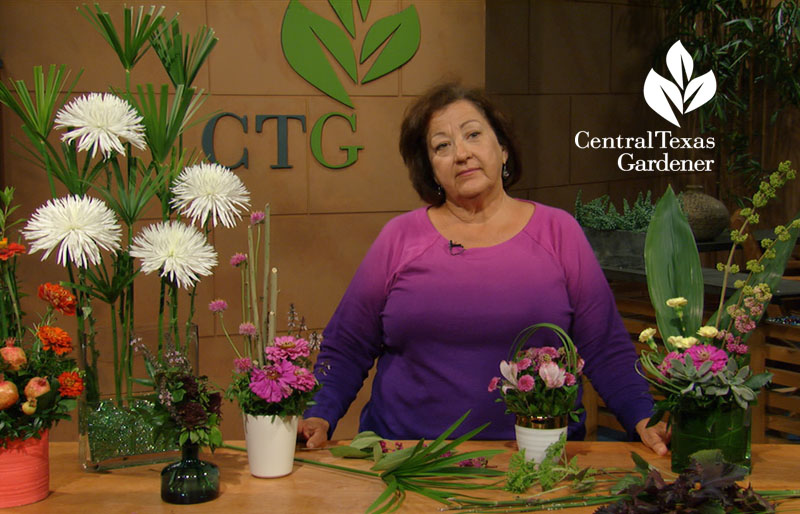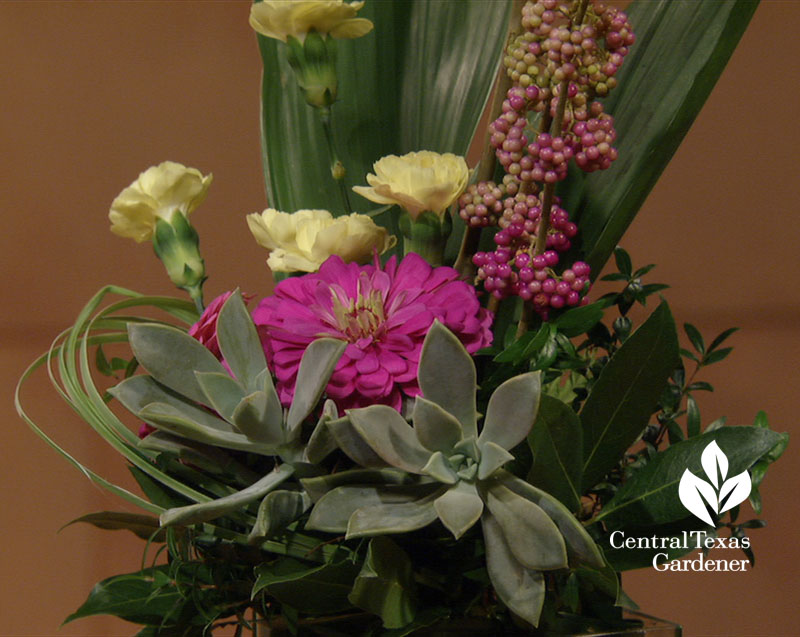 But it's okay to fluff up your arrangements with forages at your local market, too! Watch now!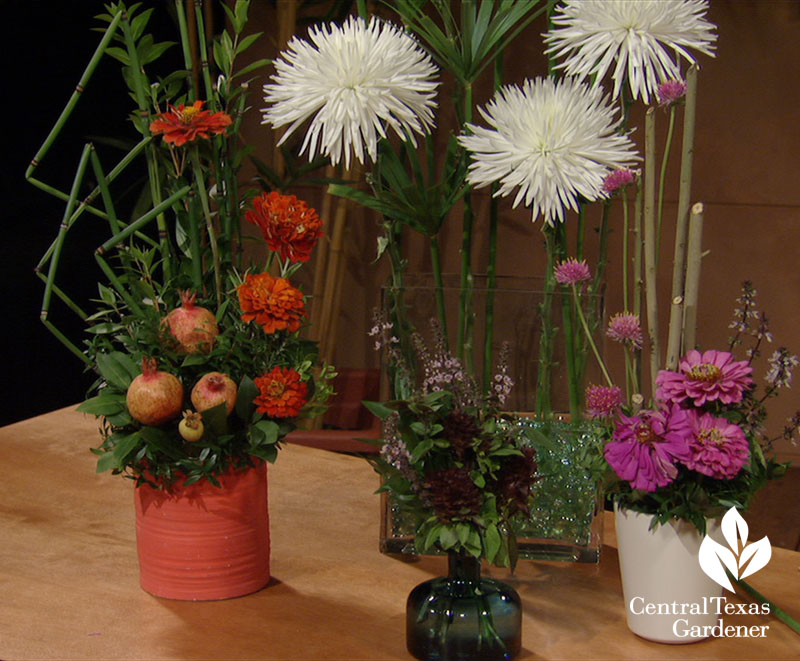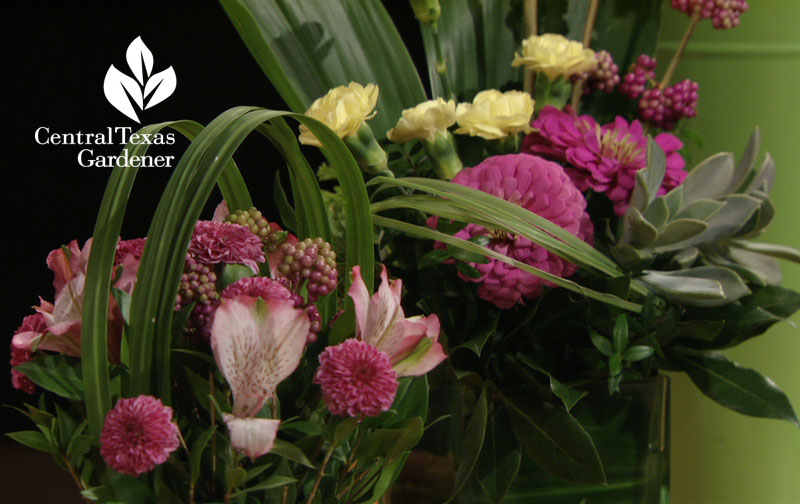 Since many young couples venture into homegrown food when they start a family, we revisit our heartwarming story with Deborah Paradez and Frank Guridy.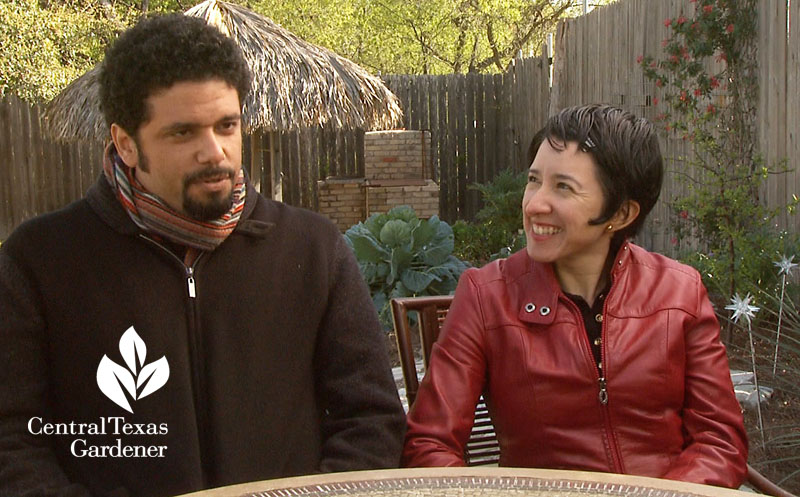 When their daughter was born, they turned to Randy Jewart of Resolution Gardens to exchange weedy lawn for delicious food for the body and flowers to nourish the soul and pollinators.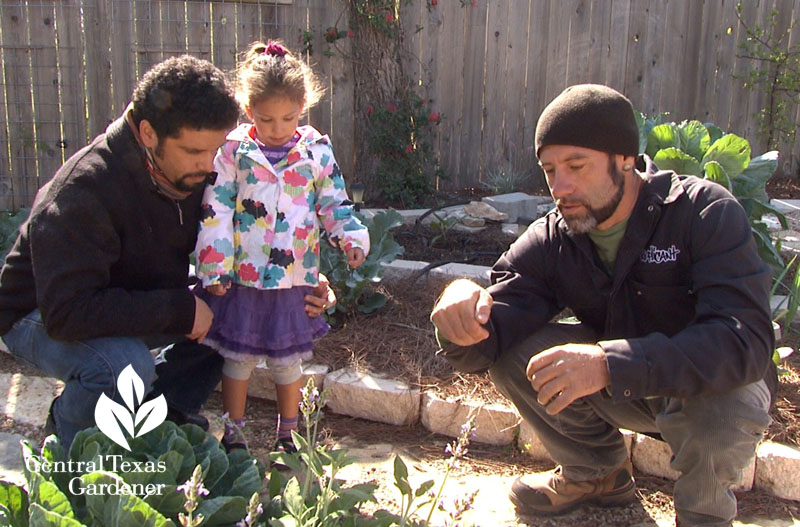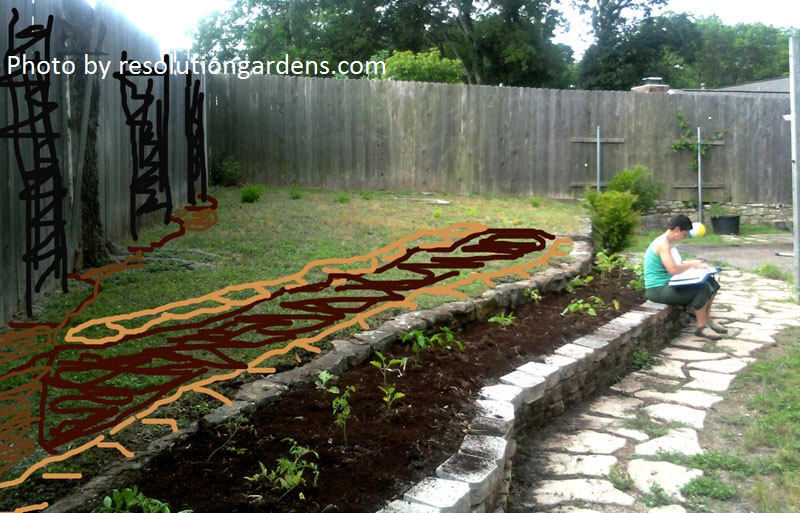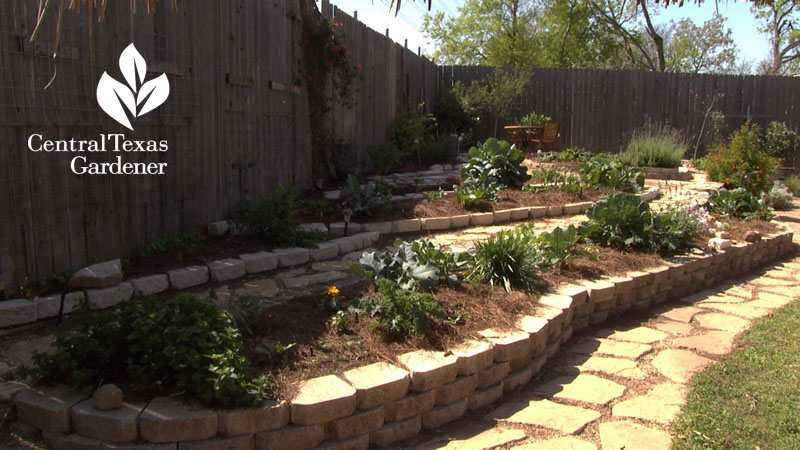 Watch now!
All of us at CTG give thanks to YOU for being part of our team this year! Linda
Comments